Want to paint your kitchen green? Here are the best green kitchen paint colors for walls & cabinets!
Green paint is having a big moment right now – it seems like you can't open a magazine or scroll Pinterest without seeing a green home!
I love green for a bedroom or even a living room, but I also think that it is super fun to use in the kitchen.
Green shades bring a refreshing and vibrant energy to your kitchen, creating a lively and inviting space to cook, dine, and entertain.
Join us as we discover the top green hues that will transform your kitchen into a culinary haven.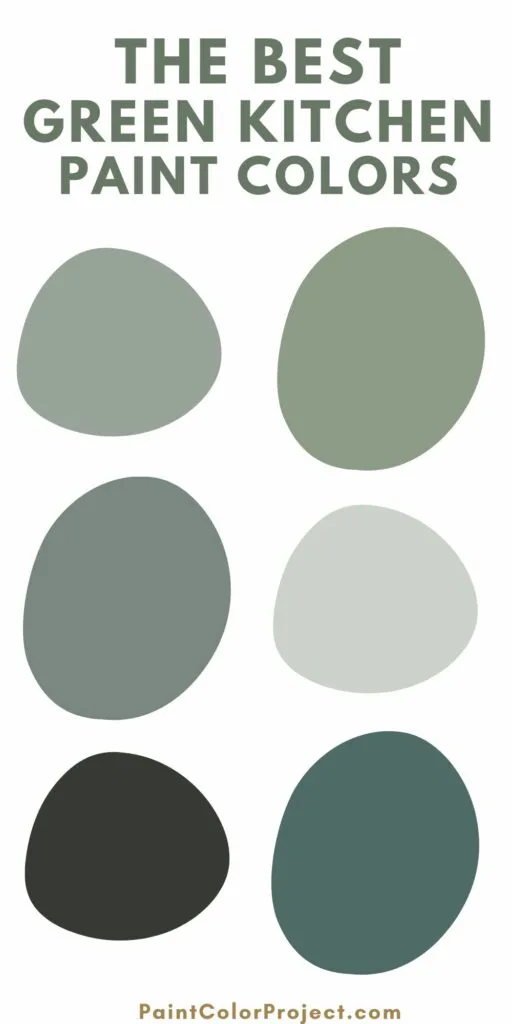 The Allure of Green Kitchens
Green can be used for the walls or cabinetry in a kitchen. Truly, you could also use it for a backsplash or accessories, but today we are focusing on paint.
Green is associated with nature, growth, and renewal, making it a perfect choice for a kitchen where nourishment and creativity thrive.
You can use green paint in a home that is boho, traditional, cottage, or even modern aesthetic. Different shades work with a ton of different designs!
Factors to Consider
It is important to think of your kitchen's lighting, size, and existing decor when choosing a green paint color. Different shades of green can read very differently depending on the space they are in.
Lighting
Lighting is one of the biggest factors that affects how pink colors look in a room. A very bright room is going to have the paint colors looking lighter, well darker rooms will make the paint color look darker.
Additionally there is a difference even in natural light of directionality of the windows affecting the color light that comes in.
South facing windows bring in very golden light which will make your paint colors look more yellow while north facing windows will bring in a cooler light that is going to have a blue cast that will make a lot of green colors look teal.
Size
Smaller rooms are generally easiest to decorate with lighter, brighter colors. Larger rooms can more easily pull off dark colors.
This is not to say that you can't use darker colors in small rooms, but you will just want to use them a bit more sparingly.
Existing decor
Assuming that you were not fully getting your kitchen you were going to want your paint color to flow with the existing finishes. Think of tile, flooring, light fixtures, hardware – anything that will be staying.
In general you want to stay with the same town so if your flooring and tile are warm, toned, look for a warmer green, like an olive. If your fixtures are more cool toned, you'll want a cooler toned green like a blue green.
You also generally don't want everything the same town so if your cabinets are very dark, he will want a lighter wall color or if you have very light or white cabinets, you want a medium or darker wall color to give your room some contrast.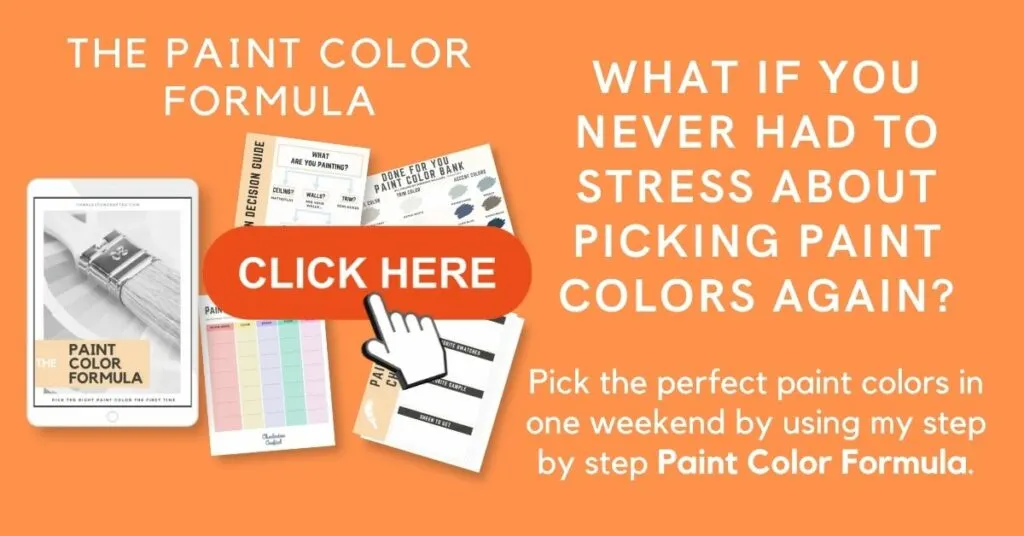 Green Kitchen Color Families
Some of the main green color families include:
Coordinating Colors
Different shades of green pair best with different accent colors. As I mentioned before, stick with warm accents with warm greens and cooler accents with cooler greens. Here are some of my favorite accent colors to pair with green walls!
Neutral Harmony
Create a harmonious and timeless kitchen by pairing green with neutral colors.
Warm whites, soft creams, and light beige tones complement green, allowing it to take center stage.
The neutral backdrop provides a clean and fresh look, making it an excellent choice for both traditional and modern kitchen styles.
Natural Earth Tones
Embrace the natural beauty of a green kitchen by incorporating earthy colors that mirror the great outdoors.
Consider pairing green with warm browns, rustic terracotta, or sandy taupe hues. These earthy tones add warmth and grounding elements to the kitchen, creating a cozy and inviting atmosphere.
Sherwin Williams Roycroft Copper Red (SW 2839)
Ocean-Inspired Blues
For a refreshing and coastal-inspired kitchen, pair green with ocean-inspired blues.
Soft aqua, seafoam green, and sky blue complement green, evoking a sense of calmness and serenity. This color combination is perfect for creating a beachy and tranquil kitchen space.
Benjamin Moore Wythe Blue (HC-143)
Sherwin Williams Window Pane (SW 6210)
Bold and Energizing
For those seeking a vibrant and energetic kitchen, consider pairing green with bold and invigorating colors.
Bright yellows, fiery oranges, and passionate reds create a stimulating and lively kitchen environment. These bold accents add a playful and exciting element to the overall design.
Benjamin Moore Sun Kissed Yellow (2022-50)
Sherwin Williams Real Red (SW 6868)
Benjamin Moore Orange Burst (2015-20)
Timeless Black and White
For a classic and sophisticated kitchen, combine green with timeless black and white.
Black and white accents, such as countertops, backsplash tiles, and accessories, add contrast and elegance to the green kitchen.
Benjamin Moore Simply White (OC-117)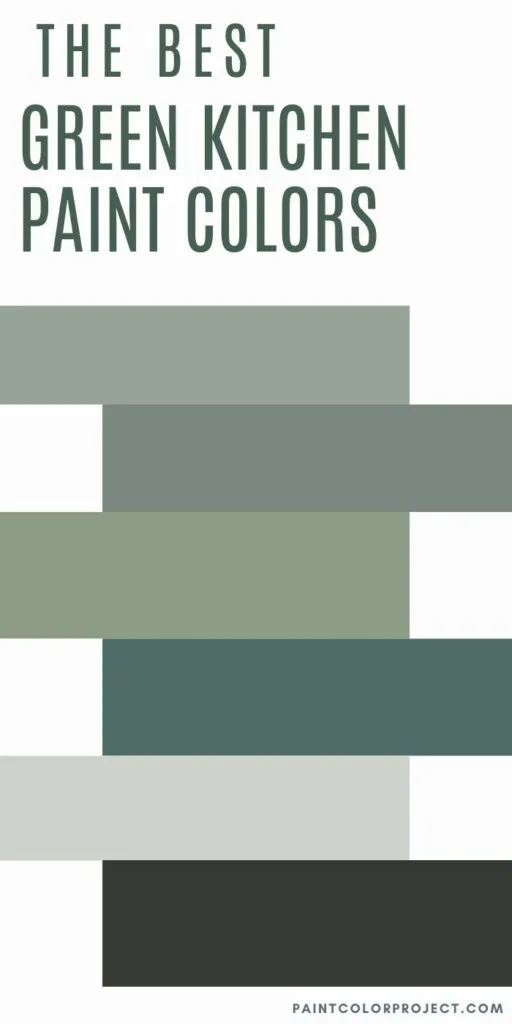 The best green kitchen paint colors
Here are my favorite green paint colors to use in kitchens!
The best sage green kitchen paint colors
See all of my favorite sage green paint colors here!
Behr Nature's Gift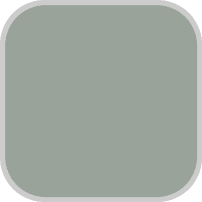 This is a beautiful earthy green. It's slightly darker than light green, with both blue and gray undertones. It really transforms in different light!
See my review of Behr Nature's Gift here!
Behr Laurel Tree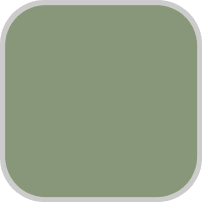 This is a sage green thats just slightly bright, but has gray undertones so it's not neon at all.
See my review of Behr Laurel Tree here!
Benjamin Moore High Park This is a medium-dark sage green color. It's a super on trend shade!
Click here to get a peel & stick sample of High Park!
Benjamin Moore Night Train

This green color has a lot of gray undertones to it, making it not feel too bright. It instantly makes a room feel cozier.
Click here to get a peel and stick sample of Night Train!
Behr In the Moment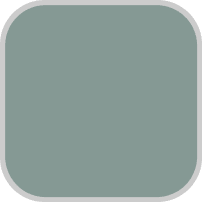 This is another green with a lot of blue undertones – but it is definitely green and not blue!
Sherwin Williams Coastal Plain

This is a lighter, bright, beachy green color. It almost reminds me of sea glass!
Click here to get a peel & stick sample of Coastal Plain!
Sherwin Williams Retreat

This is a dusty olive green color, with a lot of gray to it so it doesn't at all feel overwhelming.
Click here to get a peel and stick sample of Retreat.
Sherwin Williams Acacia Haze

This is a dusty olive green color. Perfect for a trendy, sage green wall!
Click here to get a peel and stick sample of Acacia Haze!
Benjamin Moore Sage Wisdom

This is a brighter sage green, but it still has those gray undertones that keep it from reading neon or pastel. A great color depth if you want green on your walls without feeling dark.
Click here to get a peel and stick sample of Sage Wisdom.
Sherwin Williams Svelte Sage

This paint color has a lot of yellow and brown it it. It almost looks khaki next to all of these other greens! However, put it with neutrals whites and wood tones and it will look more green.
A great option for a more neutral, beige sage!
Click here to get a peel and stick sample of Svelte Sage.
The best dark green kitchen paint colors
See all of my favorite dark green paint colors here!
Behr Trailing Vine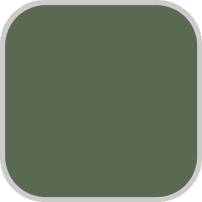 This is a true deep green wall paint color that I used as the background color for Luke's jungle mural!
It has a bit more green to it than some of the other greens on this list – and it looks definitely green on the all, without being bright or neon at all.
Read my complete Trailing Vine color review!
Behr North Woods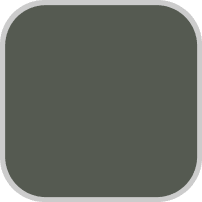 This is a deep green color with muted undertones, so it doesn't look too forest green but almost black on the wall, especially at night.
Read my complete Behr North Woods review!
Sherwin Williams Rookwood Sash Green

This is a very rich forest green. It has just a touch of blue undertones, and in cool light could look a bit teal. If you are looking for a deep green paint that feels cool toned, this is a great option.
Benjamin Moore Waller Green

I love that this green is very dark but not overwhelmingly green. It almost looks charcoal in certain lighting. It's a great dark green wall color that can almost look neutral in the right lighting!
Click here to get a peel and stick sample of Waller Green.
Sherwin Williams Pewter Green

This is the perfect earthy sage green paint color. It is gorgeous on the exterior of a home in an earthy, wooded lot!
This color is sort of on the border between mid-olive green and dark green, but I think it verges on dark green so I am including it here. It's a great dark green interior paint color!
Click here to get a peel and stick sample of Pewter Green.
Behr Meteorological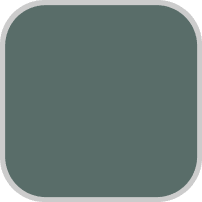 This is an almost teal green color because it has a lot of blue undertones to it. This jewel tone is really rich and plays well with both warm and cool undertones.
Behr Black Bamboo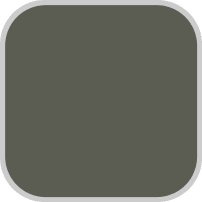 If you like an olive green, this is a great option. It's dark but not too dark, the green tones really shine through.
Sherwin Williams Shade Grown

This beautiful deep green color has a vintage feel and pairs really nicely with metallic tones and light neutrals.
Click here to get a peel and stick sample of Shade Grown.
Clare Current Mood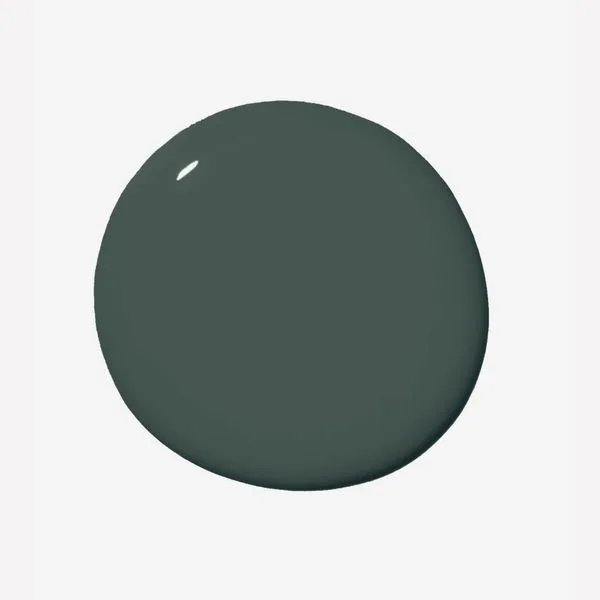 This trendy color has a lot of blue undertones to it, making it a beautiful teal green paint color.
Behr Rainforest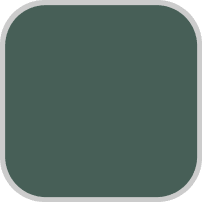 This is a rich, true green color. It's super dark making it moody and perfect for a small space.
What is your favorite green kitchen paint color?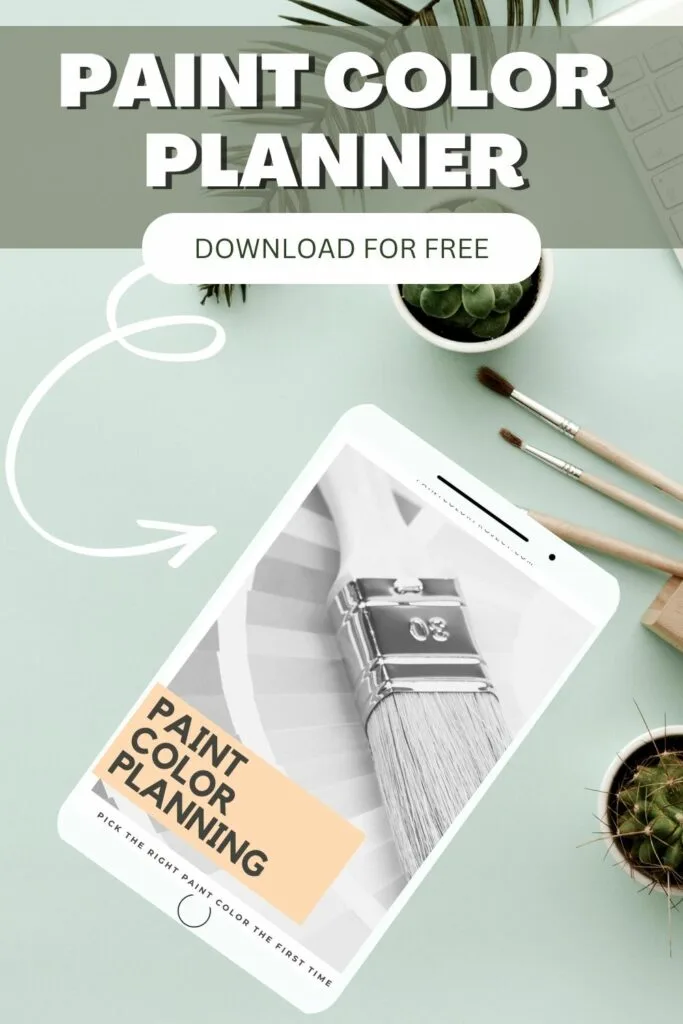 Thanks for reading!