Green is a popular paint color and a favorite color for many. If you want to add some color to a cabinet while keeping it modern, green is a great option. Here are my favorite green paint colors for cabinets!
Whether you are designing a kitchen or a bathroom, cabinet color is one thing that can date a space quickly. Luckily, it is also something that is easy and inexpensive to change.
If you are looking for a paint color that is dramatic and modern – green could be perfect for you.
I especially like a green kitchen island paired with lighter or wood toned cabinets.
But, there are so many shades of green! How do you pick one? Let's talk about the best green cabinet paint.
Be sure to read about the best paint finishes for cabinets here!
Is green a Good Color For Kitchen Cabinets?
I love green colors for kitchen cabinets! Kitchen cabinets painted green are a great way to infuse personality and color into your kitchen – especially with neutral other choices. In most cases, a more muted shade of green will be best to keep it from looking overwhelmingly bright.
What Colors Go With Green Cabinets?
Green in general pairs nicely with most other colors. Layer it with cool toned colors for more of a cottage or coastal look. Or, pair it with warmer tones for a cozier, homey vibe.
Green kitchen cabinet paint looks great with:
White
Lighter colors
Natural wood tones
Gold + metallics
I tend to steer clear of pairing red, purple or orange with green.
How to pick the best green kitchen cabinet paint color
There are few things to consider when selecting a paint color for your cabinets.
First is to pick a color family. Congrats – if you are here, it seems like you picked green 🙂
Then, think about colors within that family. Do you want something lighter or darker? Brighter or more muted? What undertones do you want?
Next, you want to get paint samples. I suggest buying at least three paint samples if you want to paint walls. Paint them on your walls in at LEAST three different spots each.
You want to make sure you have test spots near anything that is not changing, such as trim, carpet or flooring, or cabinets.
Now, let that dry (do 2 coats if it needs it) and then look at it over the course of at least 2 days. Look at it in morning, day, and evening light. Look at it with the lights on and the lights off.
All of these things effect how a green painted kitchen cabinets look in your home!
Green paint undertones
Green paint colors have either warm or cool undertones.
A warm green color will be an olive green.
A cool green color will be a blue-green.
In general whether you want an olive green or a blue green, I always recommend a green paint color with gray undertones. This makes the color more muted and not at all bright or neon!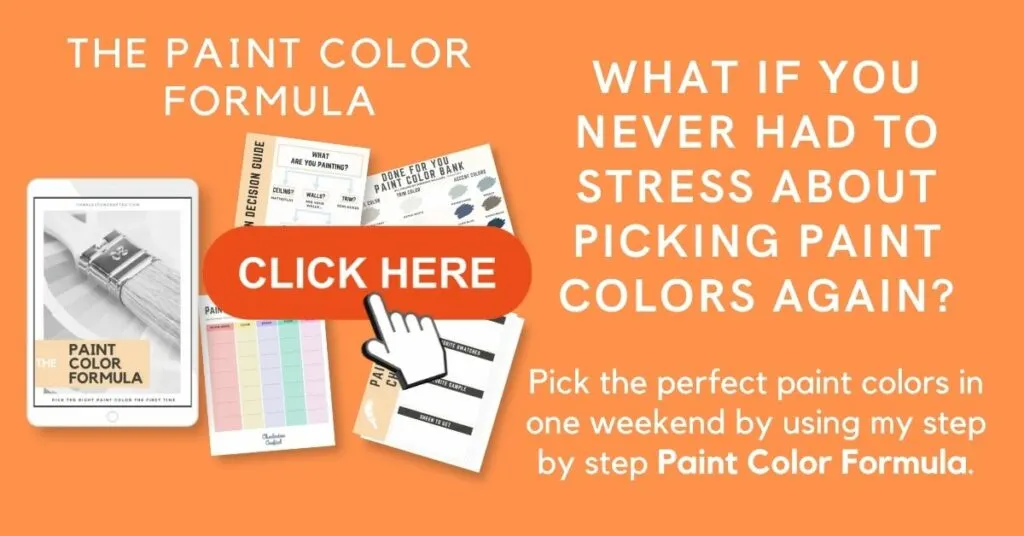 I am excited to break down some of the most popular green cabinet paint colors with you.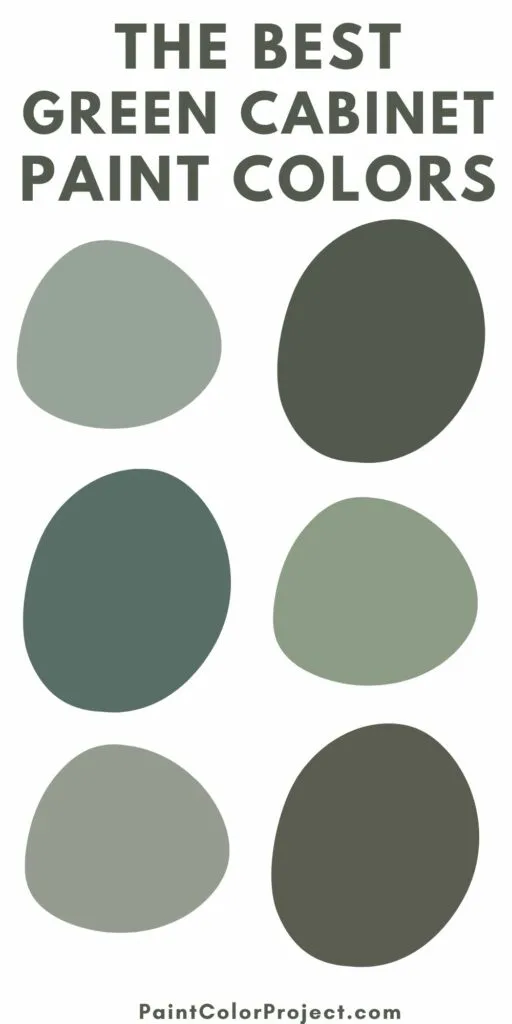 The Best Green Paint Colors for Cabinets
There are tons of options for green hue cabinet colors. Here are some favorites!
The best sage green cabinet paint colors
See all of my favorite sage green paint colors here!
Behr Nature's Gift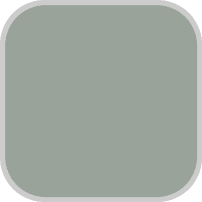 This is a beautiful earthy green. It's slightly darker than light green, with both blue and gray undertones. It really transforms in different light!
See my review of Behr Nature's Gift here!
Behr Laurel Tree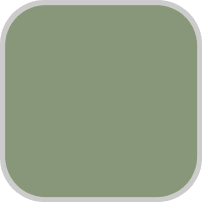 This is a sage green thats just slightly bright, but has gray undertones so it's not neon at all.
See my review of Behr Laurel Tree here!
Benjamin Moore High Park This is a medium-dark sage green color. It's a super on trend shade!
Click here to get a peel & stick sample of High Park!
Benjamin Moore Night Train

This green color has a lot of gray undertones to it, making it not feel too bright. It instantly makes a room feel cozier.
Click here to get a peel and stick sample of Night Train!
Behr In the Moment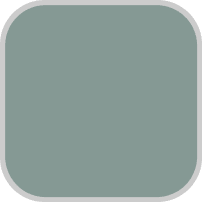 This is another green with a lot of blue undertones – but it is definitely green and not blue!
Sherwin Williams Coastal Plain

This is a lighter, bright, beachy green color. It almost reminds me of sea glass!
Click here to get a peel & stick sample of Coastal Plain!
Sherwin Williams Retreat

This is a dusty olive green color, with a lot of gray to it so it doesn't at all feel overwhelming.
Click here to get a peel and stick sample of Retreat.
Sherwin Williams Acacia Haze

This is a dusty olive green color. Perfect for a trendy, sage green wall!
Click here to get a peel and stick sample of Acacia Haze!
Benjamin Moore Sage Wisdom

This is a brighter sage green, but it still has those gray undertones that keep it from reading neon or pastel. A great color depth if you want green on your walls without feeling dark.
Click here to get a peel and stick sample of Sage Wisdom.
Sherwin Williams Svelte Sage

This paint color has a lot of yellow and brown it it. It almost looks khaki next to all of these other greens! However, put it with neutrals whites and wood tones and it will look more green.
A great option for a more neutral, beige sage!
Click here to get a peel and stick sample of Svelte Sage.
The best dark green cabinet paint colors
See all of my favorite dark green paint colors here!
Behr Trailing Vine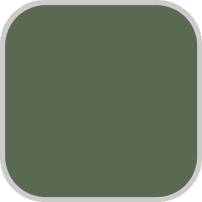 This is a true deep green wall paint color that I used as the background color for Luke's jungle mural!
It has a bit more green to it than some of the other greens on this list – and it looks definitely green on the all, without being bright or neon at all.
Read my complete Trailing Vine color review!
Behr North Woods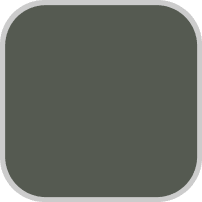 This is a deep green color with muted undertones, so it doesn't look too forest green but almost black on the wall, especially at night.
Read my complete Behr North Woods review!
Sherwin Williams Rookwood Sash Green

This is a very rich forest green. It has just a touch of blue undertones, and in cool light could look a bit teal. If you are looking for a deep green paint that feels cool toned, this is a great option.
Benjamin Moore Waller Green

I love that this green is very dark but not overwhelmingly green. It almost looks charcoal in certain lighting. It's a great dark green wall color that can almost look neutral in the right lighting!
Click here to get a peel and stick sample of Waller Green.
Sherwin Williams Pewter Green

This is the perfect earthy sage green paint color. It is gorgeous on the exterior of a home in an earthy, wooded lot!
This color is sort of on the border between mid-olive green and dark green, but I think it verges on dark green so I am including it here. It's a great dark green interior paint color!
Click here to get a peel and stick sample of Pewter Green.
Behr Meteorological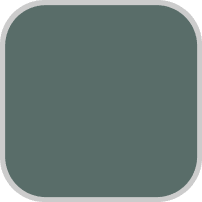 This is an almost teal green color because it has a lot of blue undertones to it. This jewel tone is really rich and plays well with both warm and cool undertones.
Behr Black Bamboo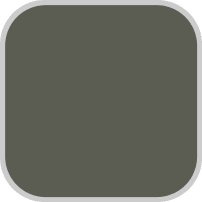 If you like an olive green, this is a great option. It's dark but not too dark, the green tones really shine through.
Sherwin Williams Shade Grown

This beautiful deep green color has a vintage feel and pairs really nicely with metallic tones and light neutrals.
Click here to get a peel and stick sample of Shade Grown.
Clare Current Mood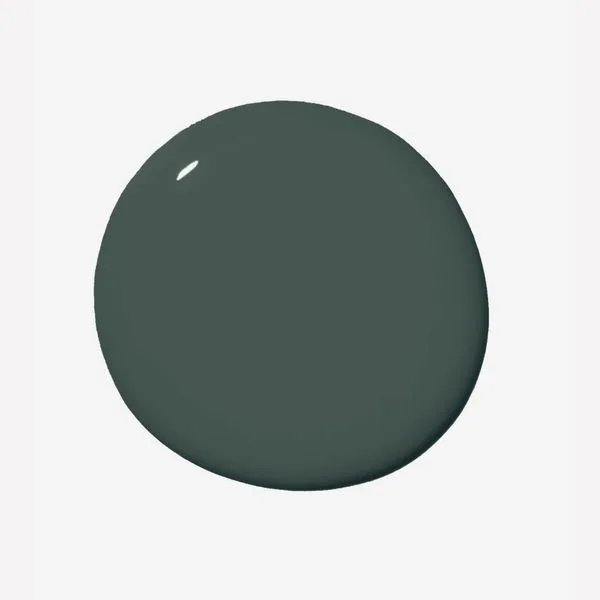 This trendy color has a lot of blue undertones to it, making it a beautiful teal green paint color.
Behr Rainforest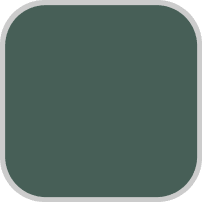 This is a rich, true green color. It's super dark making it moody and perfect for a small space.
Still not sure what paint color to choose?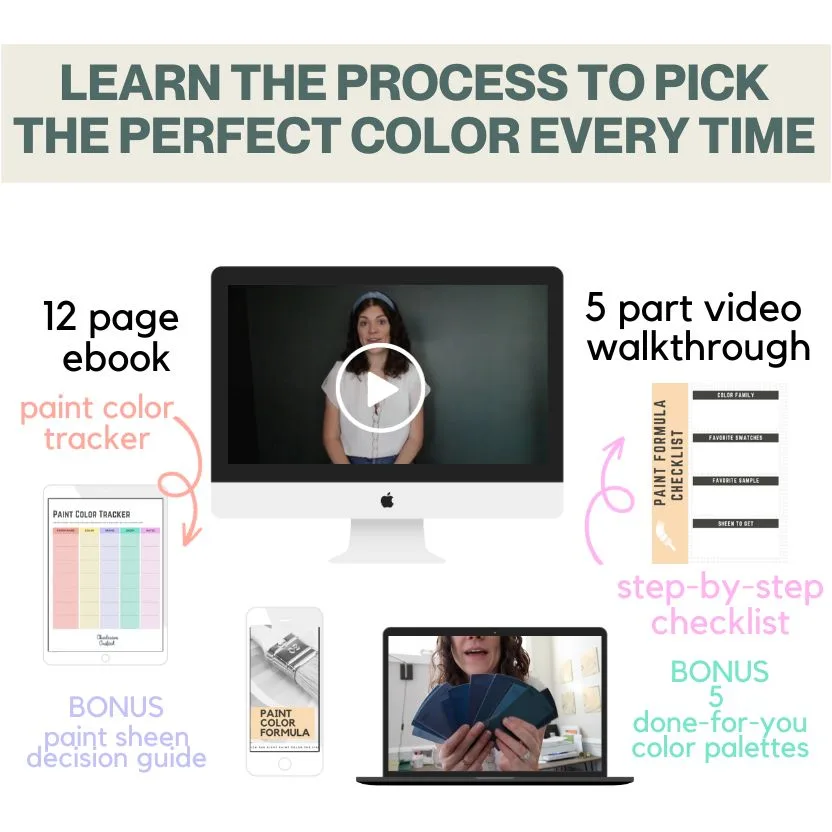 My Paint Color Formula ebook walks you through the painless process of expertly testing paint swatches to ensure you have the perfect color for your home.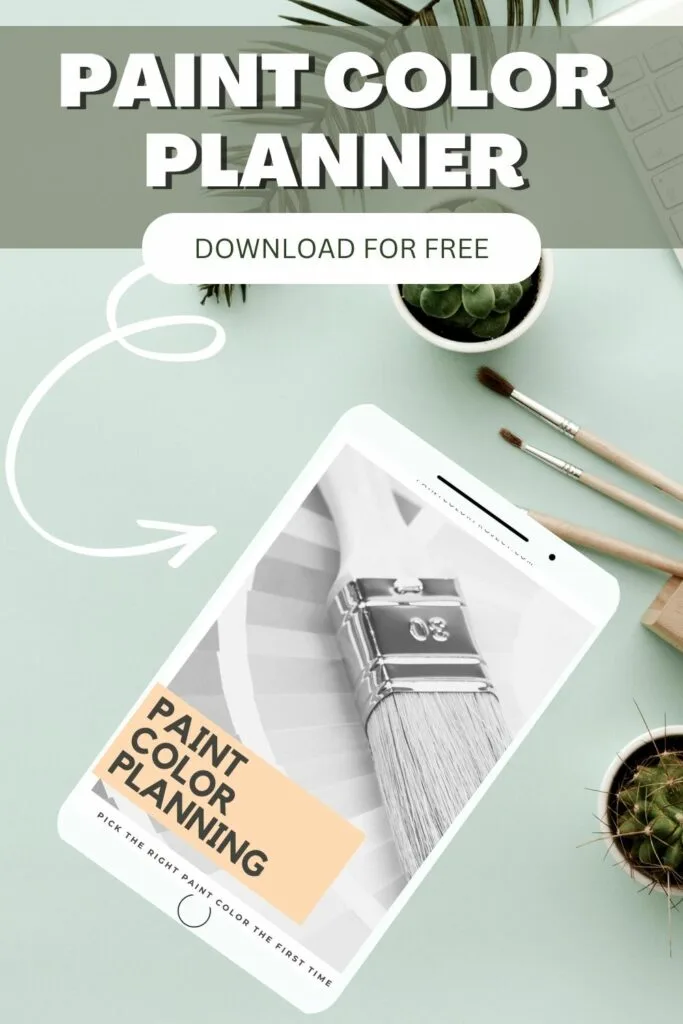 Thanks for reading!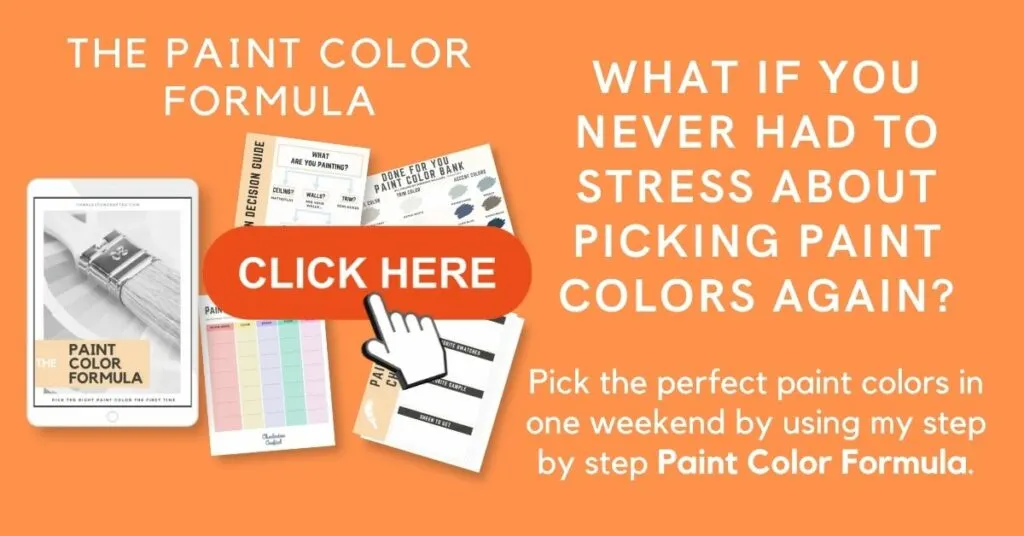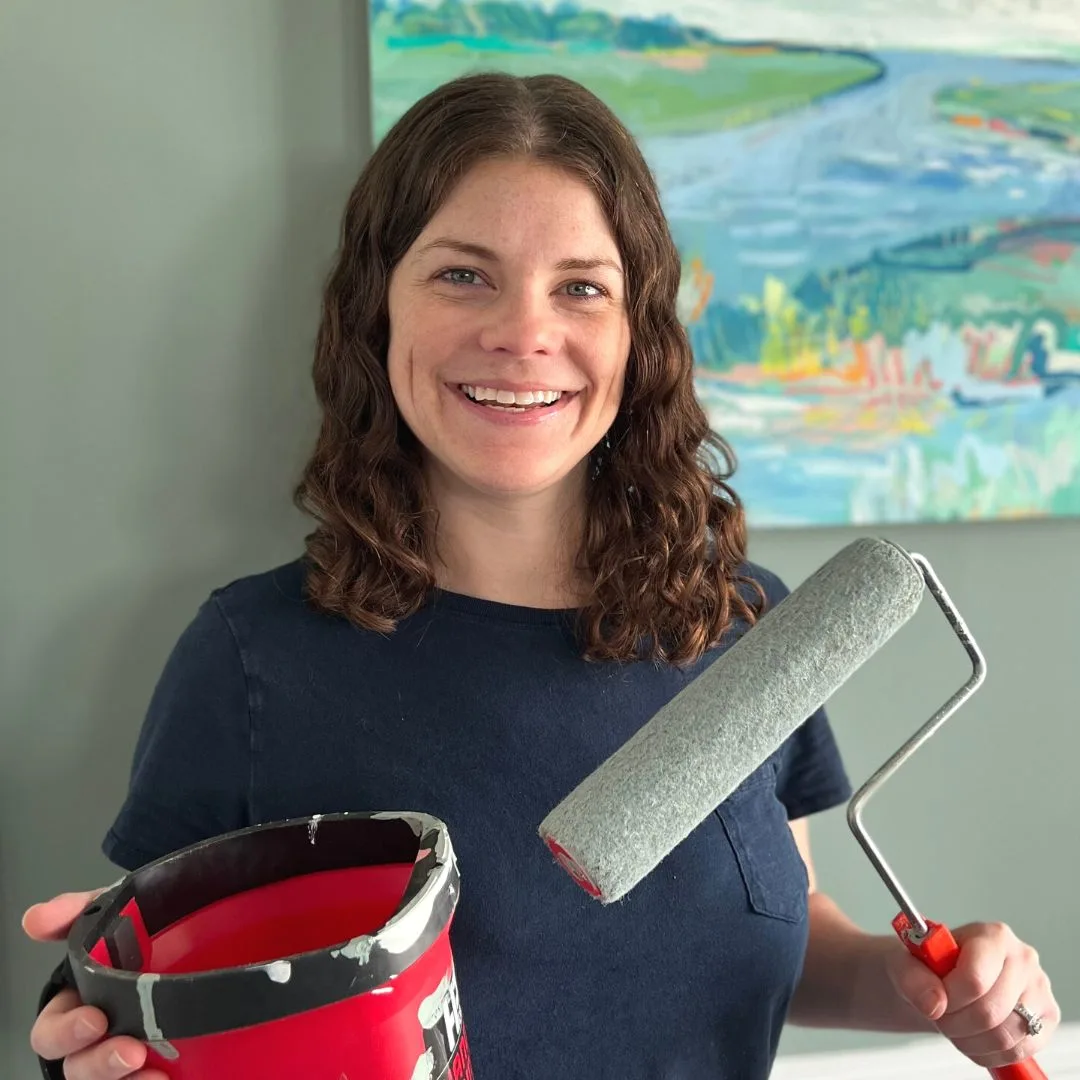 Morgan is passionate about home decor and paint colors. She has been sharing DIY home decor tips since 2012 at CharlestonCrafted.com. From there, she learned to love paint colors, and the Paint Color Project was born in 2022!