Looking for the perfect dark green paint color? Say hello to Behr North Woods – a deep and moody green you're going to love!
We were recently planning our bedroom makeover and I made a bold call – I wanted the room to be painted a very dark color.
Our whole house is green (most of it is painted Nature's Gift). So, it made sense to flow that into this space, too.
So, we swatched a TON of dark green paint colors and ended up choosing Behr North Woods.
I absolutely adore this color and am excited to share it with you today!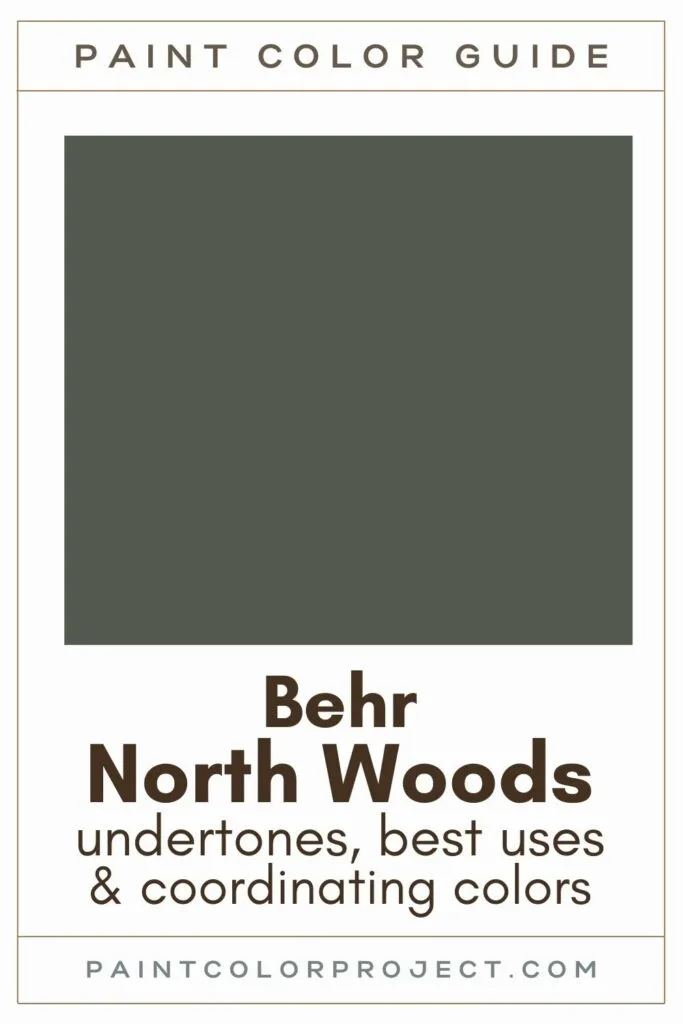 Behr North Woods N410-7
Color Family
North Woods is a green paint color.
Light Reflectance Value
10
Light Reflective Value is the measurement of how much light a color bounces around. This is on a scale of 0 to 100 with 0 being pure black and 100 being pure white.
With an LRV of 10, this is a VERY dark paint color. At night or in low light, it reads as very close to black.
Bright natural light lightens it up and brings up the green but it is still VERY dark.
RGB Colors
R: 85 G: 90 B: 81
RGB describes the amount of each color – red, green, and blue – present in a color. This is on a scale of 0 to 255 for each color. This is basically the color mix to make the color!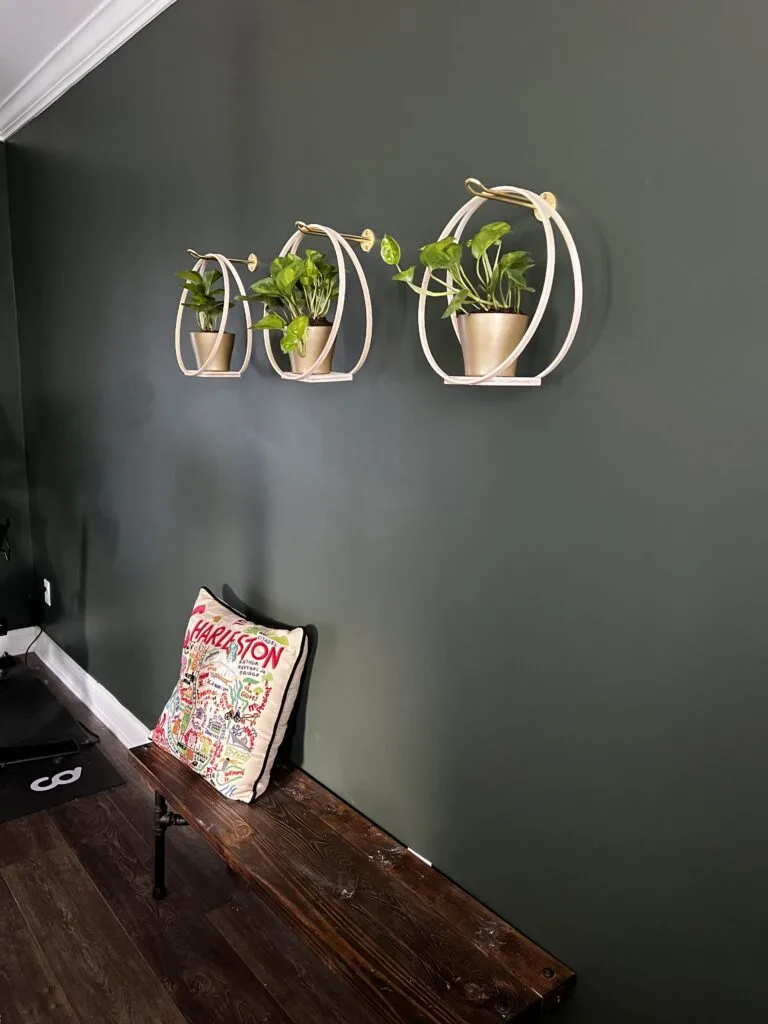 Hex Code
#4D5248
Undertones
This color is mostly green with a bit of gray undertones, which keep it from reading too emerald or bright. It is very muted.
The color has a lot of black to it – as I mentioned, it looks nearly black in low light.
It reads as a warm toned color and can look a bit on the yellow-green side, especially in warm toned artificial lighting.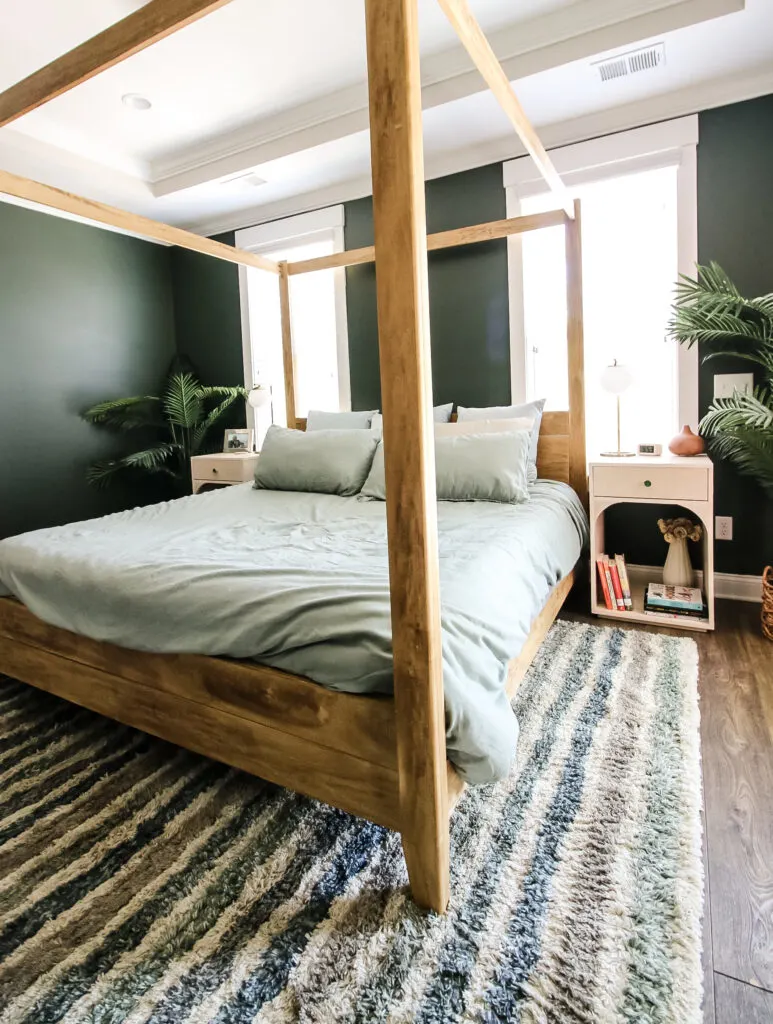 Best uses
Most people would use this color for an accent wall, furniture, door, shutters, or something similar.
However, it works really well and is super impactful in our bedroom! We have a large room and it makes the space feel more cozy and inviting.
Similar Colors
Behr Pinecone Hill
Valspar Battle Green
Valspar Blackened Pine
Benjamin Moore Ashwood Moss
Sherwin Williams Rookwood Dark Green
Sherwin Williams Shade Grown
Sherwin Williams Black Hills
Coordinating Colors
I'd pair this color with lighter greens and creamy white or off white paint colors.
Lighter green colors:
Behr Village Green
Sherwin Williams Halcyon Green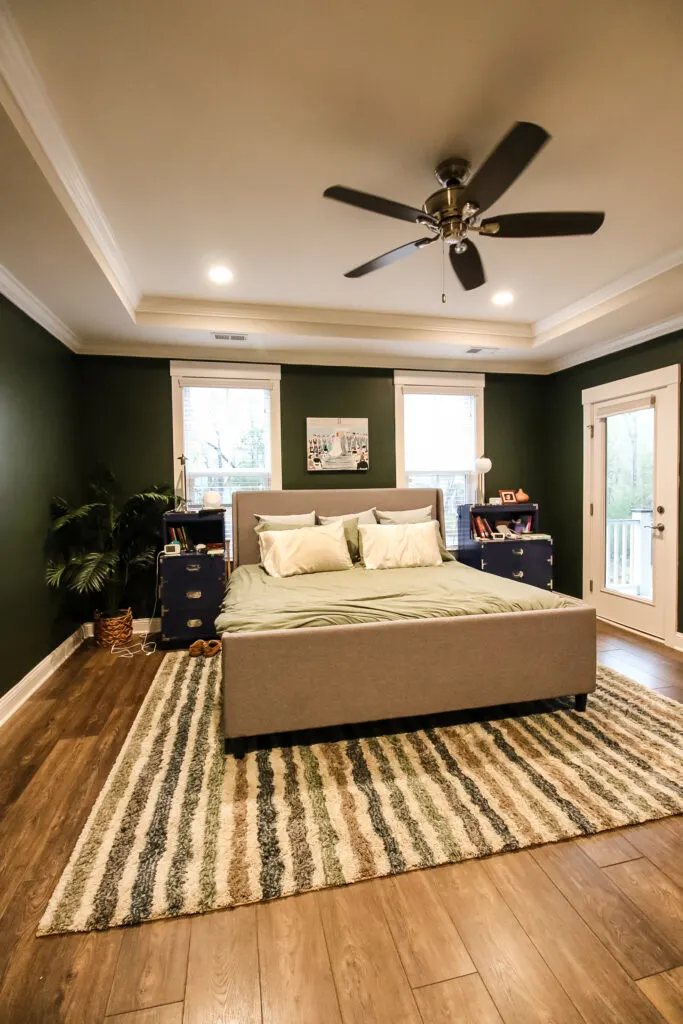 Trim Colors
Because of the warm, soft undertones in this color, I like to pair it with a bit of a creamier white for trim work.
Benjamin Moore White Dove
Behr Cameo White
Still not sure what paint color to choose?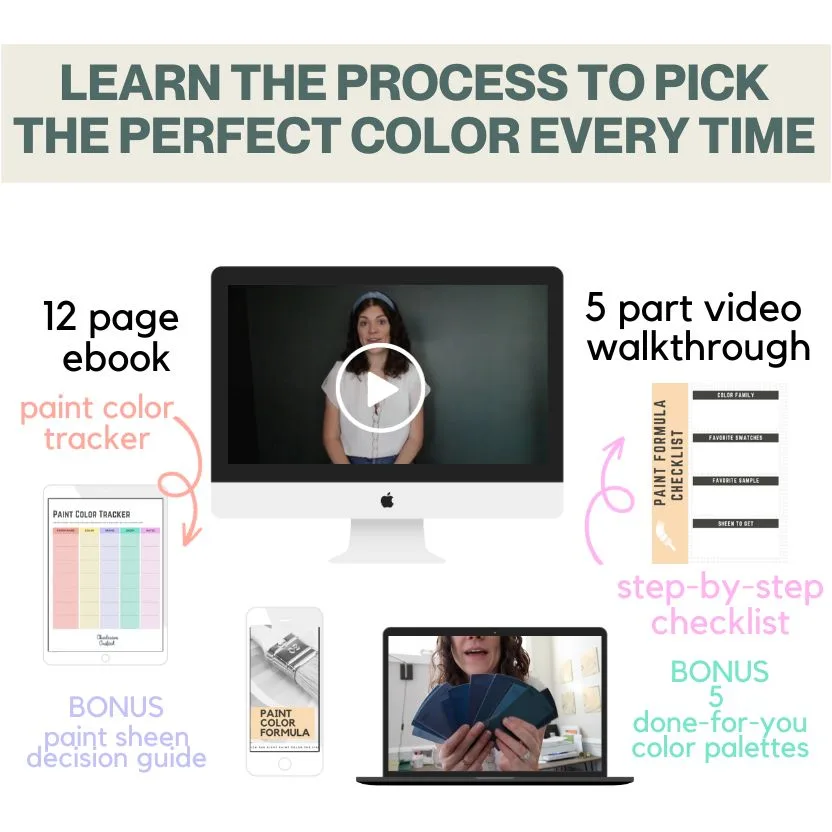 My Paint Color Formula ebook walks you through the painless process of expertly testing paint swatches to ensure you have the perfect color for your home.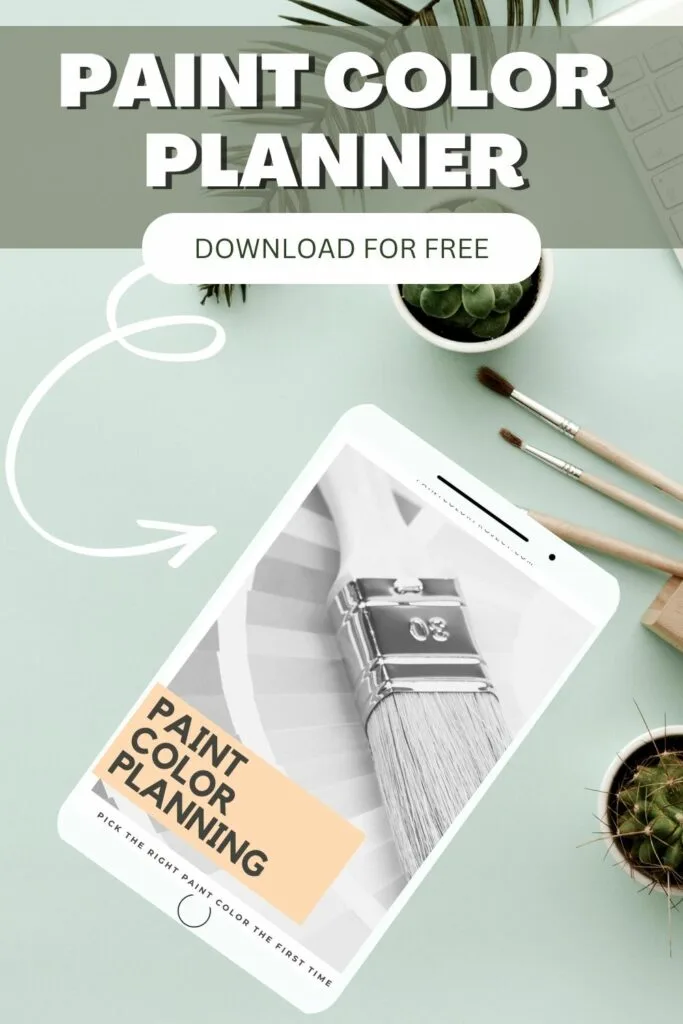 Thanks for reading!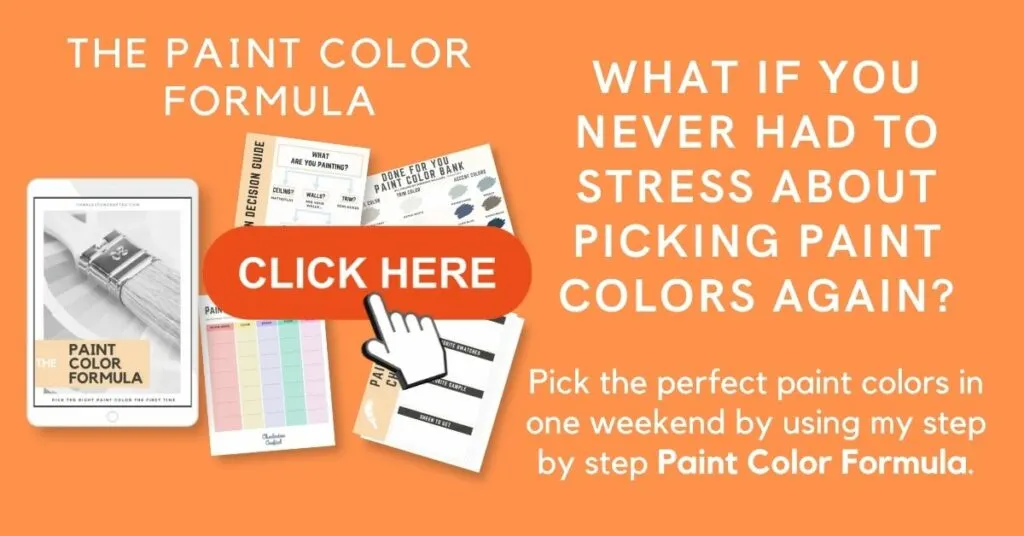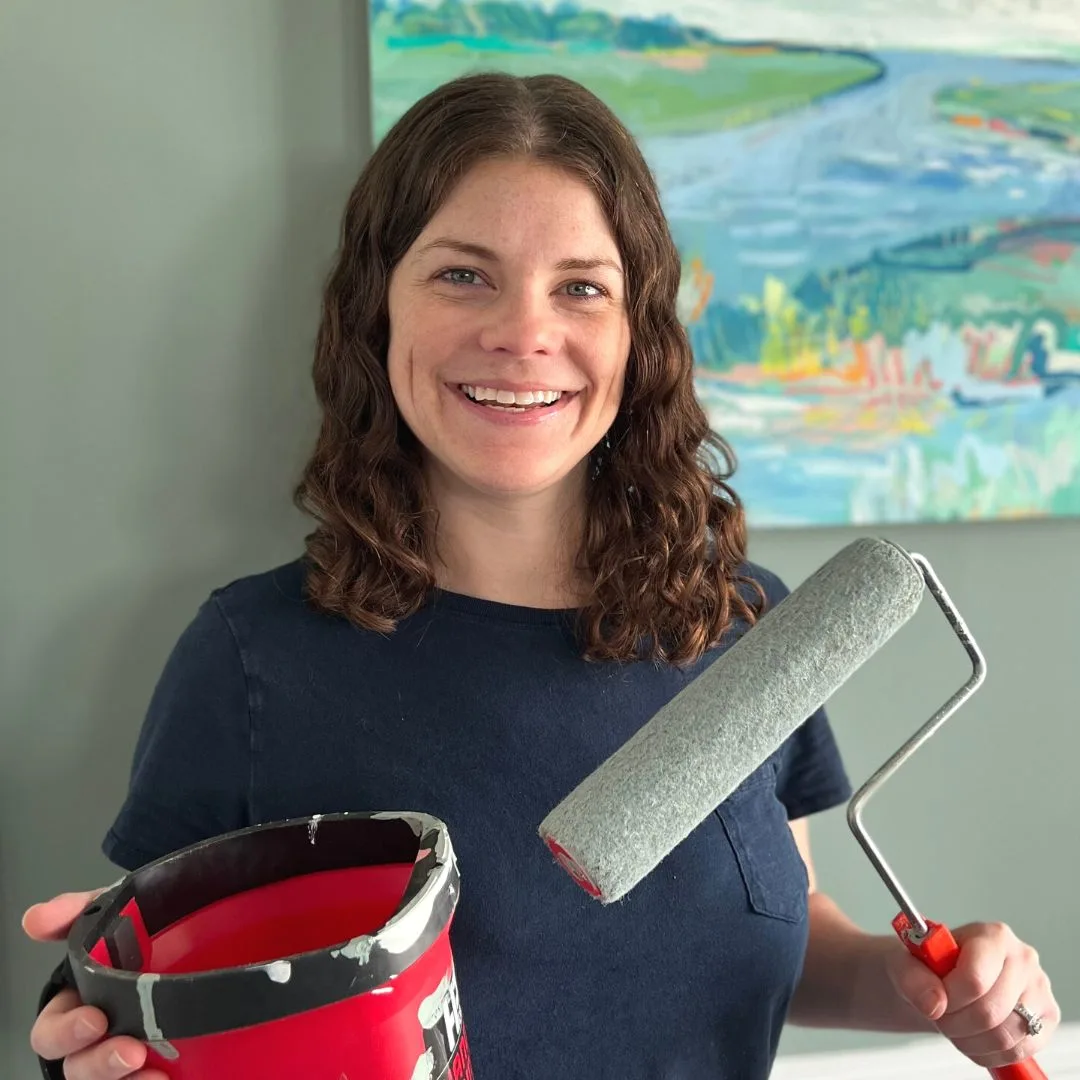 Morgan is passionate about home decor and paint colors. She has been sharing DIY home decor tips since 2012 at CharlestonCrafted.com. From there, she learned to love paint colors, and the Paint Color Project was born in 2022!