Looking for a neutral warm white paint color? Here's Sherwin Williams Alabaster – undertones, coordinating colors, and trim colors!
White paint colors are super popular because they are a neutral backdrop that lighten and brighten rooms.
However, white paint colors aren't so easy to pick! There are SO many shades of white.
Many people prefer a warmer toned white to avoid their room feeling cool or clinical, a big fear with white painted walls.
Sherwin Williams Alabaster is one of the most popular warm white paint colors! Let's talk about it!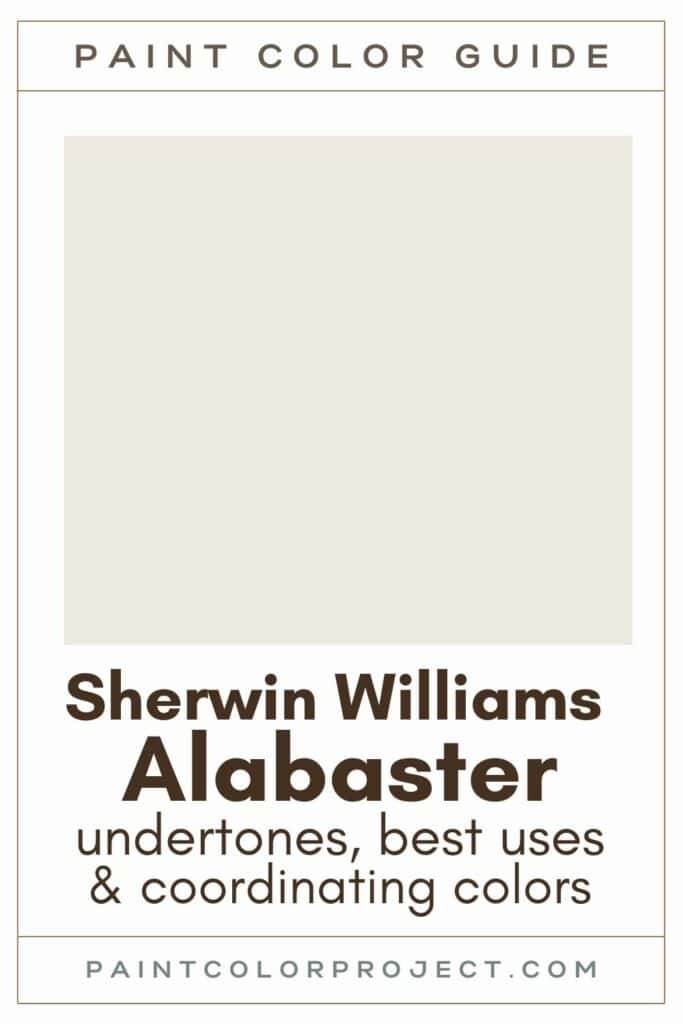 Sherwin Williams Alabaster 7008
Color Family
Alabaster is a warm white paint color. See all of my favorite warm white paint colors here.
Light Reflectance Value
82 – this is not an ultra-bright white color. It has some color depth and creaminess to it.
Light Reflective Value is the measurement of how much light a color bounces around. This is on a scale of 0 to 100 with 0 being pure black and 100 being pure white.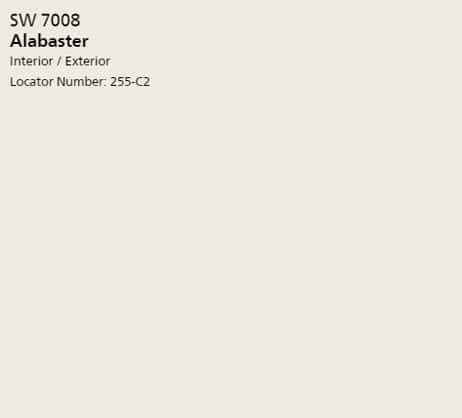 RGB Colors
R: 237 G: 234 B: 224
RGB describes the amount of each color – red, green, and blue – present in a color. This is on a scale of 0 to 255 for each color. This is basically the color mix to make the color!
Hex Code
#edeae0
Undertones
Alabaster has warm, beige toned undertones.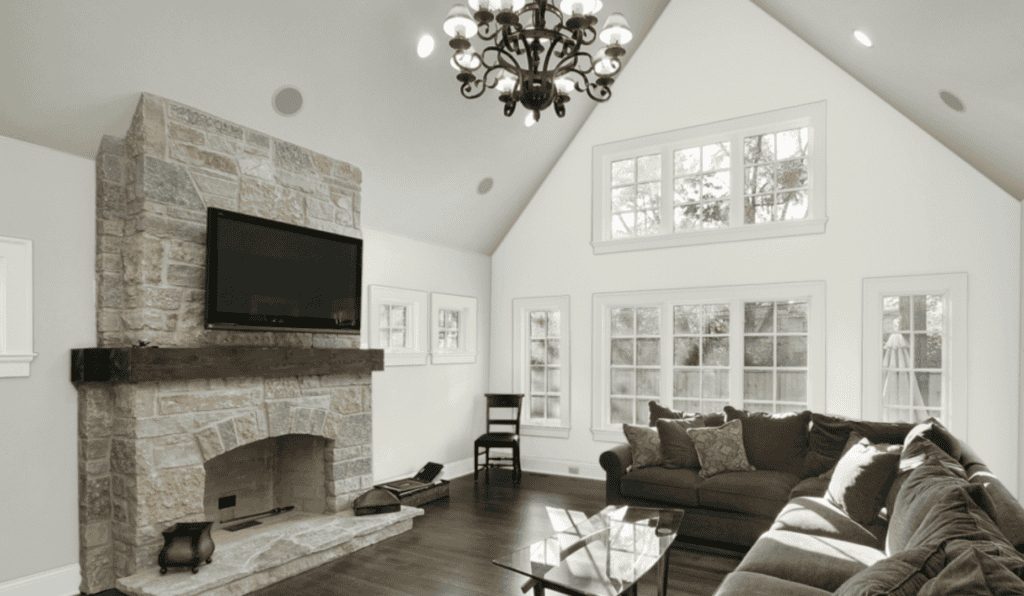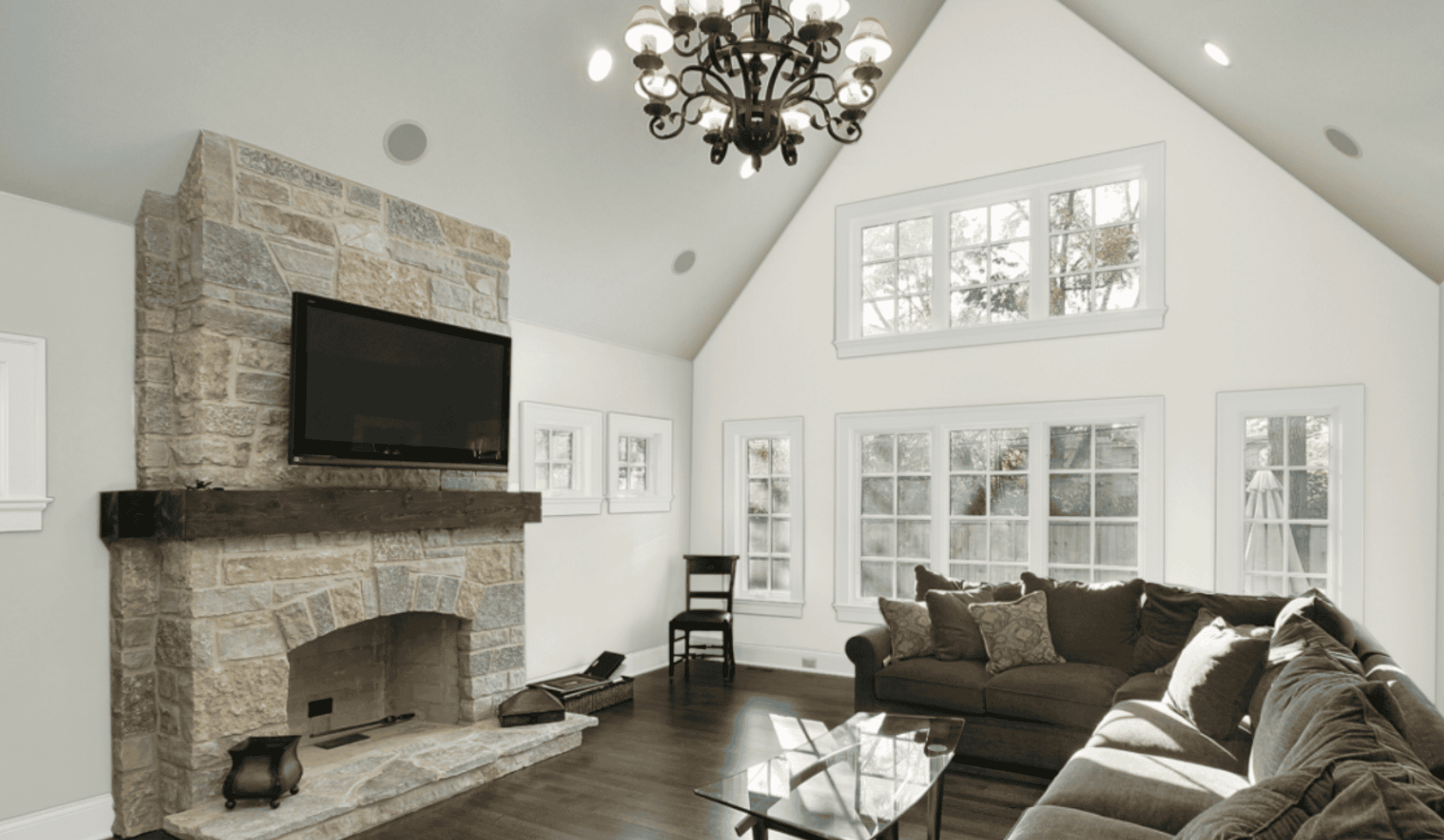 Best uses
This versatile neutral paint color is perfect for a whole house paint color and can be paired with different accent colors in each room for a varied but cohesive look.
It's also great for the exterior of a home, especially if your home has warm stone or other warm toned accents.
Similar Colors
Sherwin Williams Cotton
Sherwin Williams Cold Foam
Benjamin Moore Glacier White
Sherwin Williams Greek Villa

Benjamin Moore Apres Ski

Behr Silver Leaf
Benjamin Moore Dune White
Valspa Creme Fraiche
Coordinating Colors
Alabaster works with a wide variety of color palettes.
It's easiest to pair with shades of brown and tan. This makes for a layered, neutral look.
You can also pair it with bolder colors for pops of color. Pairing it with warm colors – like a lush Urbane Bronze – will make Alabaster look more neutral.
Pairing it with cool tones – like a navy blue – will make Alabaster look more creamy and beige.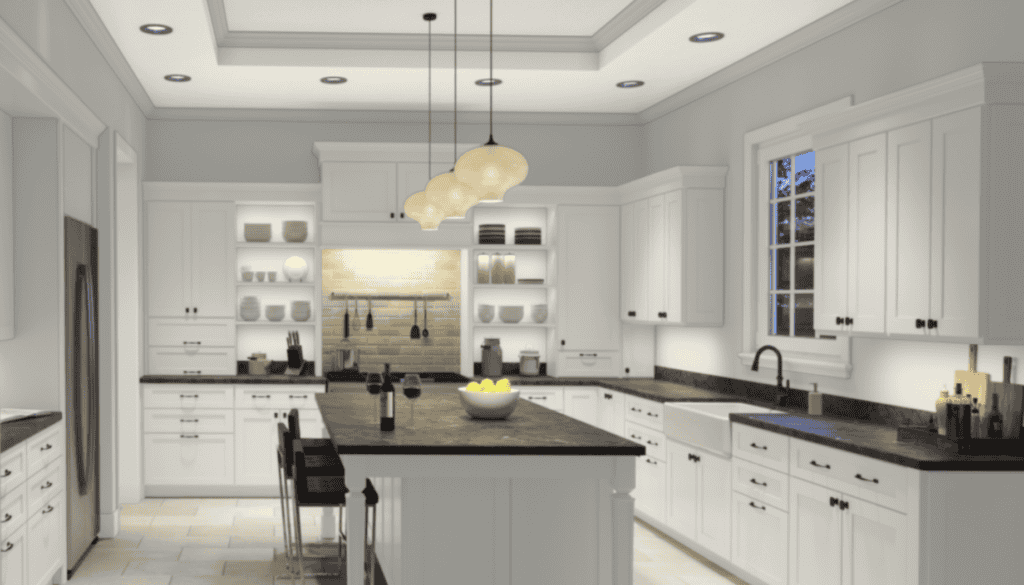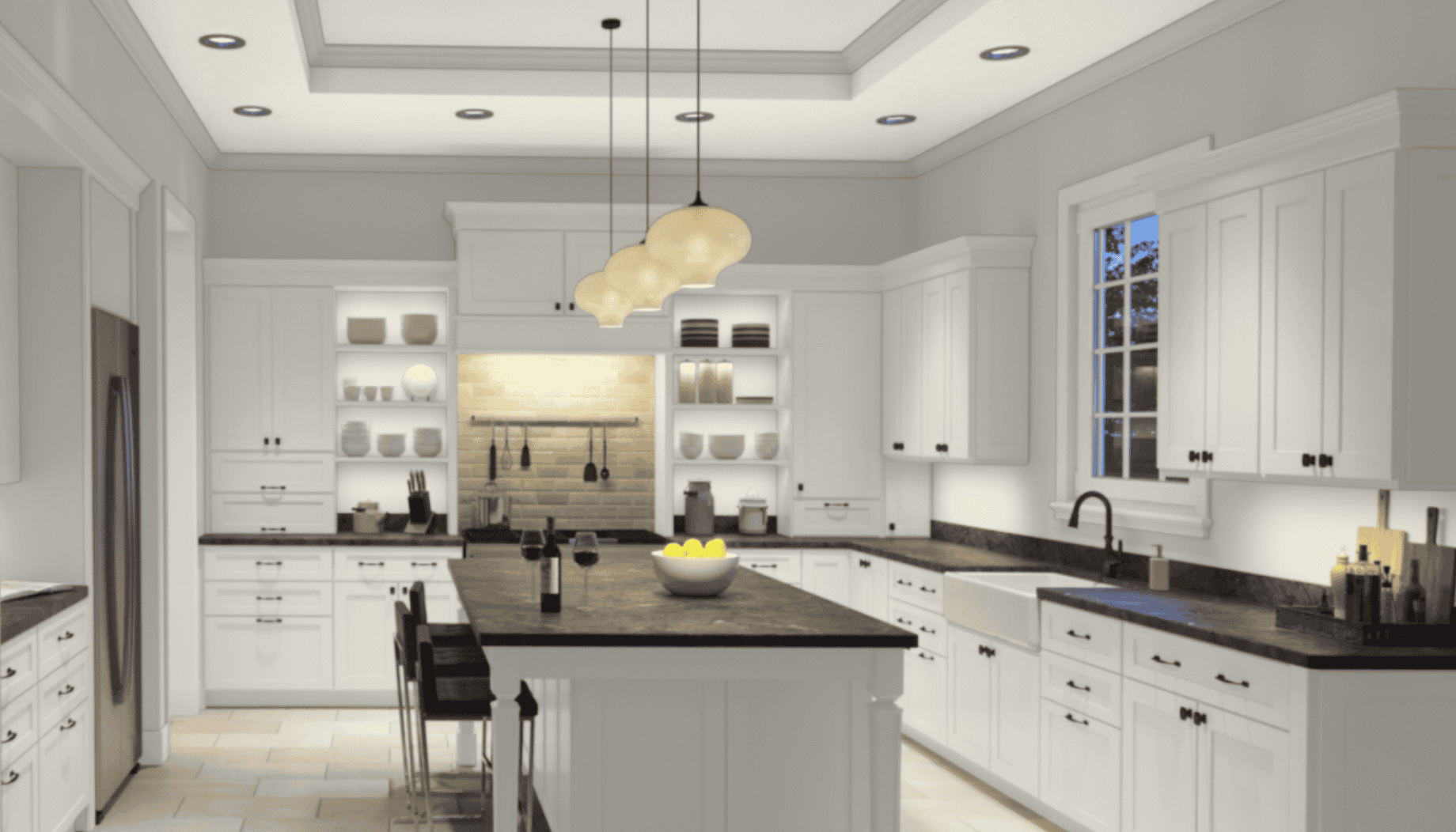 Trim Colors
Wondering what trim color to use with Alabaster walls?
When painting walls white, I actually prefer to paint the trim the same color, just a different sheen. So, I'd do eggshell Alabaster on the walls and semi-gloss Alabaster on the trim.
If you want a contrasting white trim, go for a crisp white. Just know it will make Alabaster look more beige/creamy in comparison.
Benjamin Moore Simply White
Sherwin Williams Extra White
Behr Ultra Pure White
Sherwin Williams Alabaster color palette
Join the (free!) PaintColorProject+ community to access this exclusive color palette!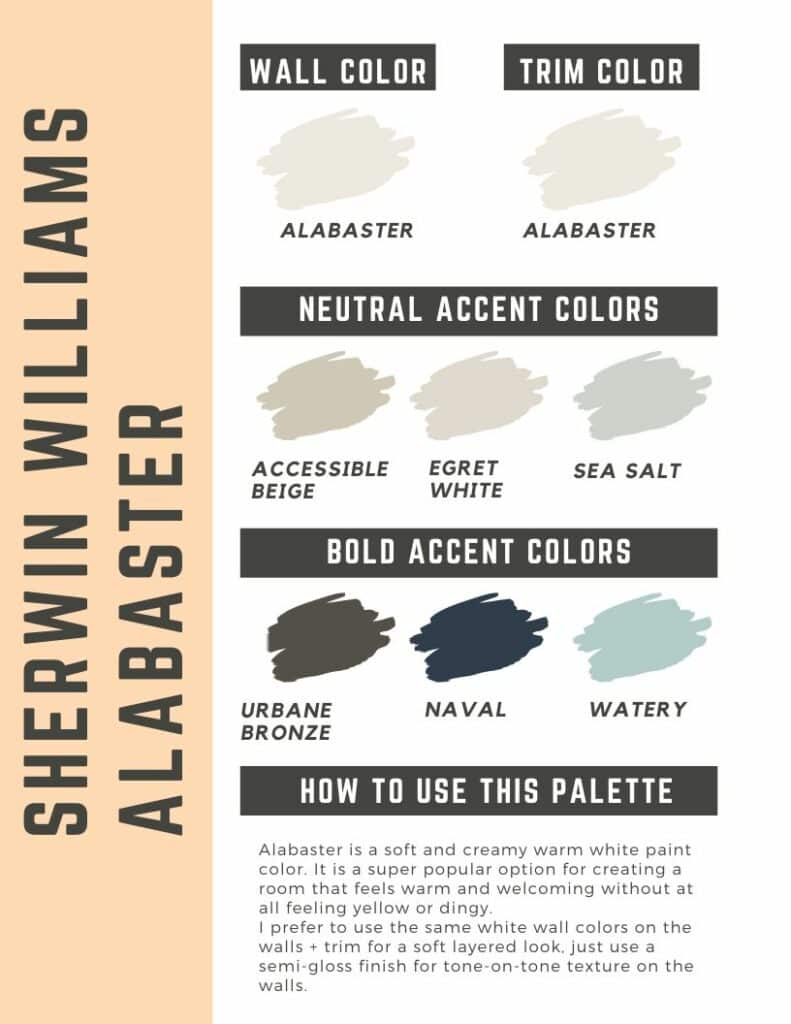 FAQs about Alabaster
Is Sherwin Williams Alabaster warm or cool?
Alabaster is a warm toned white color due to its warm beige undertones.
Does Sherwin Williams alabaster look yellow?
No – despite being warm tones, Alabaster does not read as yellow. It is much more beige than yellow, and feels soft and creamy. If your room has south facing windows, the warm light can make this color look more yellow. Always test colors in your room before committing to them!
Is Sherwin Williams alabaster white or off-white?
Alabaster is slightly off white. Next to a pure, crisp white you will definitely see the creaminess to it. However, next to darker, warm colors, it reads as very white (and is appropriate as a trim color with warm paint colors for this reason).
Is Alabaster cream or white?
Alabaster is a creamy white paint color. With an LRV of 82, it is considered white – but a bit of a darker white, if you will.
What colors go well with Sherwin Williams Alabaster?
Alabaster is neutral enough to work with almost any paint color palette. I think it works very well with warm toned colors, especially medium to dark colors.
Is Sherwin Williams Alabaster too bright?
Alabaster is not at all too bright – unless you don't want a white at all. In fact, it's a bit dark for a white paint color and is on the verge of being beige or cream.
Does Alabaster go with agreeable gray?
Alabaster is a great coordinating color for Agreeable Gray. I love it for trim or for a light and bright accent color. It will read pretty white next to the warm, greige Agreeable Gray.
Does Alabaster go with accessible beige?
Similarly, Alabaster is a great creamy white trim color to pair with accessible beige! Read my accessible beige review here.
Does SW alabaster look green?
If your room faces North, the cool light coming in could mix with the creaminess of Alabaster and read slightly green in certain times of the day. Always swatch paint colors on your walls in each room to be sure you like how the light hits it in the space.
Is Alabaster a good color for cabinets?
Yes! Alabaster is a great white paint color for cabinets! Consider painting the walls and trim Alabaster, too, for a light and bright clean look.
Does alabaster go with eider white?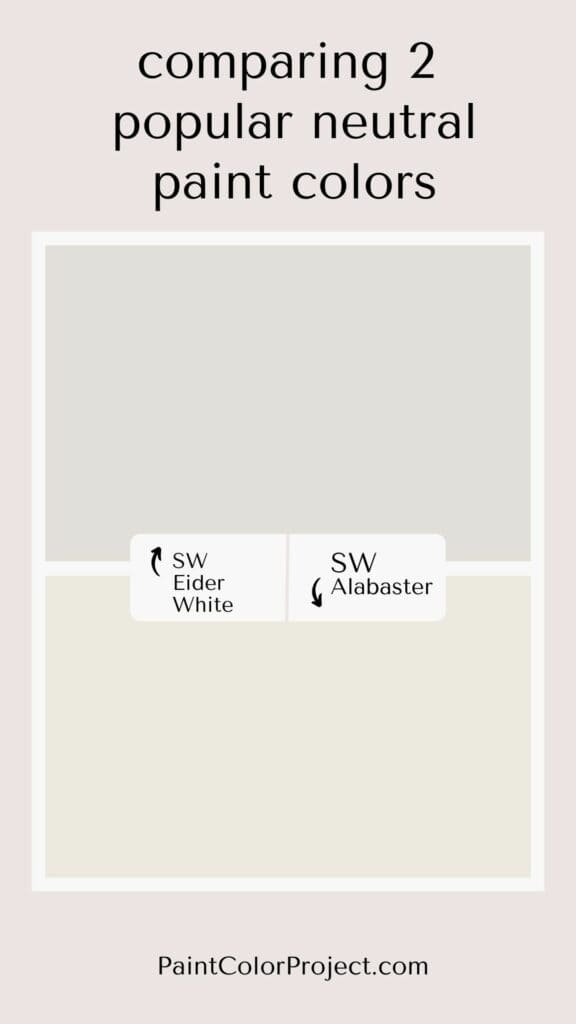 I would not pair these two colors together despite them looking similar on the surface. Their undertones tend to clash side-by-side!
Read my full Eider White vs Alabaster comparison post!
Is Greek villa lighter than Alabaster?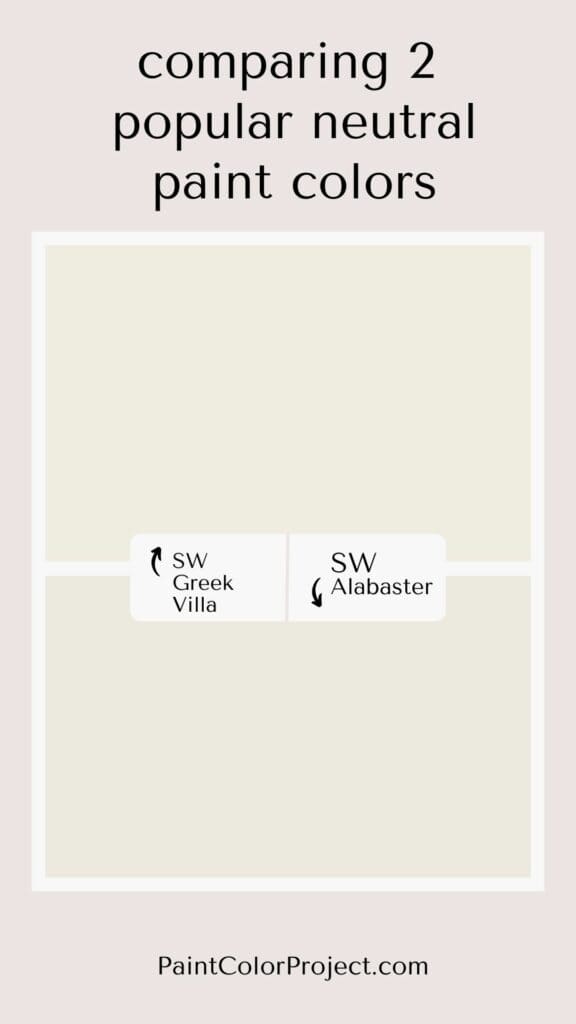 Greek Villa has a LRV of 84 while Alabaster's is 82. So, Greek Villa is lighter than Alabaster.
Read my full comparison of Greek Villa vs Alabaster here!
Still not sure what paint color to choose?
My Paint Color Formula ebook walks you through the painless process of expertly testing paint swatches to ensure you have the perfect color for your home.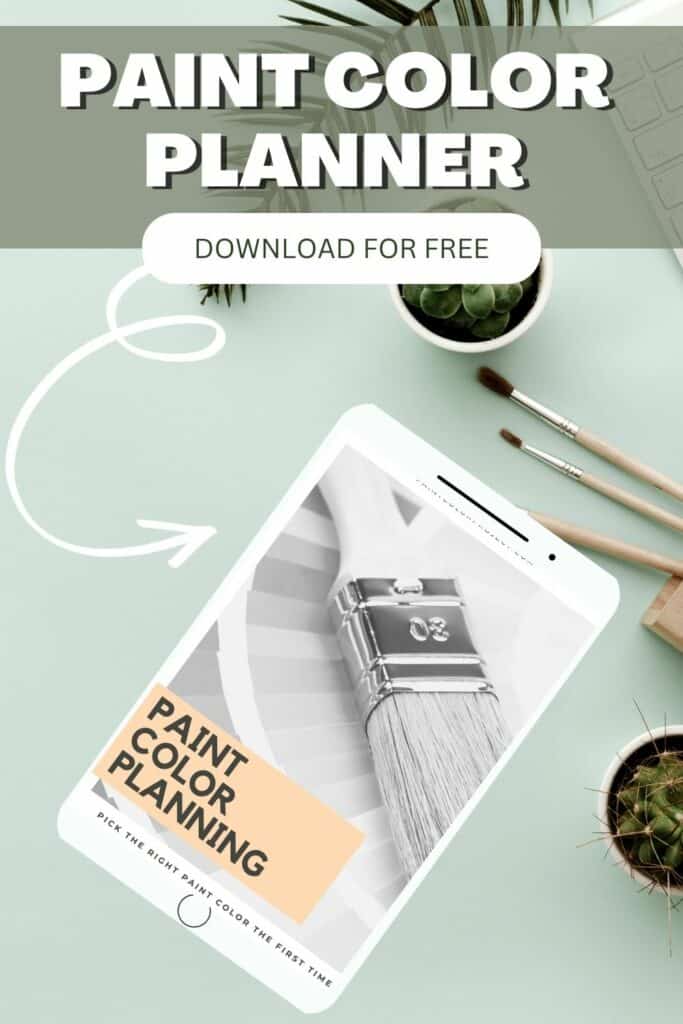 Thanks for reading!