Looking for the perfect creamy white paint color? Let's compare SW Alabaster vs BM Swiss Coffee to see which might be perfect for your home!
Off white paint colors are a great option for nearly any home.
These shades are neutral, light, bright, and airy. But, the creamy undertones help them from feeling too cold or stark.
Two of the most popular colors in this category are Sherwin Williams Alabaster and Benjamin Moore Swiss Coffee.
Read my full review of Alabaster
Read my full review of Swiss Coffee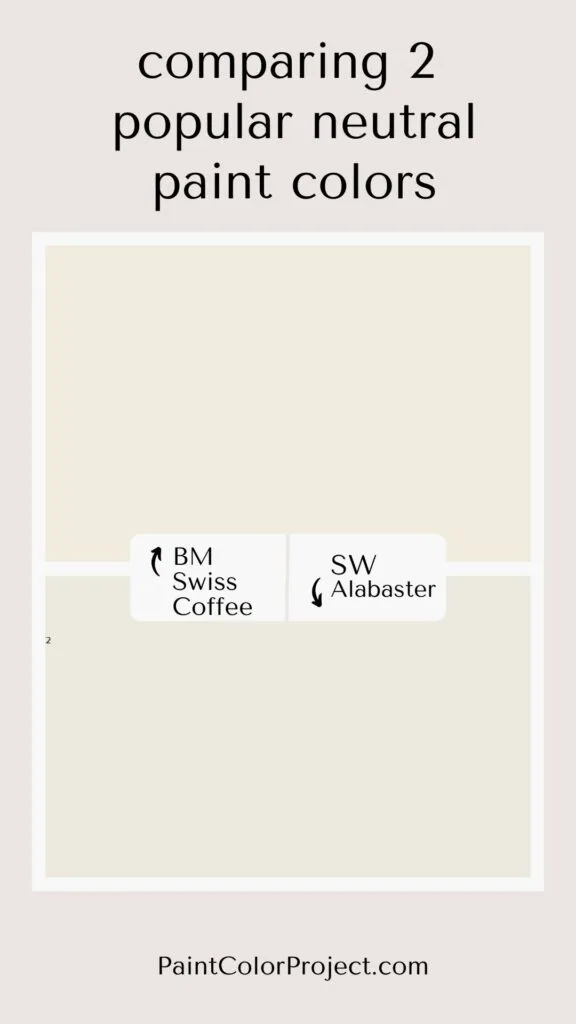 Alabaster vs Swiss Coffee
SW Alabaster is a warm white with a slight yellow undertone. It is a versatile color that works well with both traditional and modern decor styles. It can also be paired with various accent colors to create different moods and looks.
BM Swiss Coffee is a creamy off-white color with a slight beige undertone. It is a warm and inviting color that is often used for trim, cabinets, and doors. It is also a popular choice for walls in bedrooms and living rooms.
These are both super popular, neutral, off white paint colors!
Get a peel & stick sample of Alabaster
Get a peel & stick sample of Swiss Coffee
What is similar about Alabaster vs Swiss Coffee?
These colors are very very similar at a glance!
LRV
Both of these shades have LRVs of 82. LRV measures the depth of a color, with 100 being pure white, and 0 being as dark as possible.
So, these colors are the exact same depth or brightness.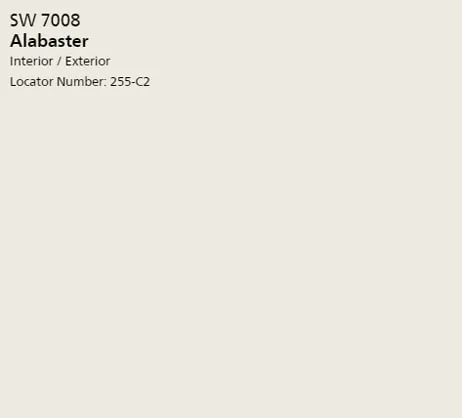 What is different about Alabaster vs Swiss Coffee?
While these colors are similar, they are not identical.
| | | |
| --- | --- | --- |
| | Alabaster | Swiss Coffee |
| LRV | 82 | 81.91 |
| RBG | R: 237 G: 234 B: 224 | R:237 G:234 B:224 |
| Undertones | warm – greige | warm – beige/yellow |
Undertones
When you put these two swatches side by side, you can see the slight difference in undertones. Both are warm, but the underlying color is slightly different.
Alabaster has a bit more of a gray tone to it. It is still warm – but more greige and muted.
On the other hand, Swiss Coffee is more golden or yellow in tone.
This will especially be apparent in warm lighting. South-facing light with make Swiss Coffee feel quite warm, while Alabaster will feel more neutral!
The difference is slight, but it is there.
How do I decide between these two colors?
When comparing these two colors, the main difference is in the undertones. Alabaster has a gray undertone, while Swiss Coffee has a beige undertone.
If you prefer a cooler, crisper white, then Alabaster may be the better choice for you.
However, if you want a warmer, creamier white, then Swiss Coffee may be a better option.
Benjamin Moore Swiss Coffee color palette
Join the (free!) PaintColorProject+ community to access this exclusive color palette! Once you join, you can right click & save the palette image!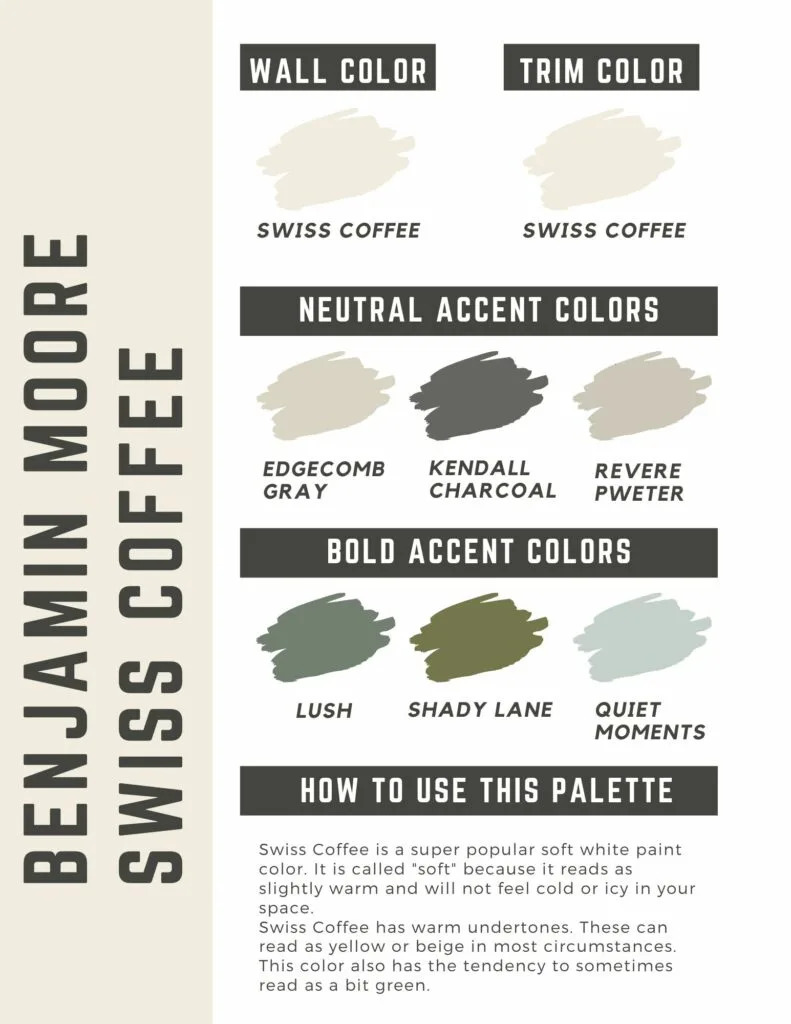 Still not sure what paint color to choose?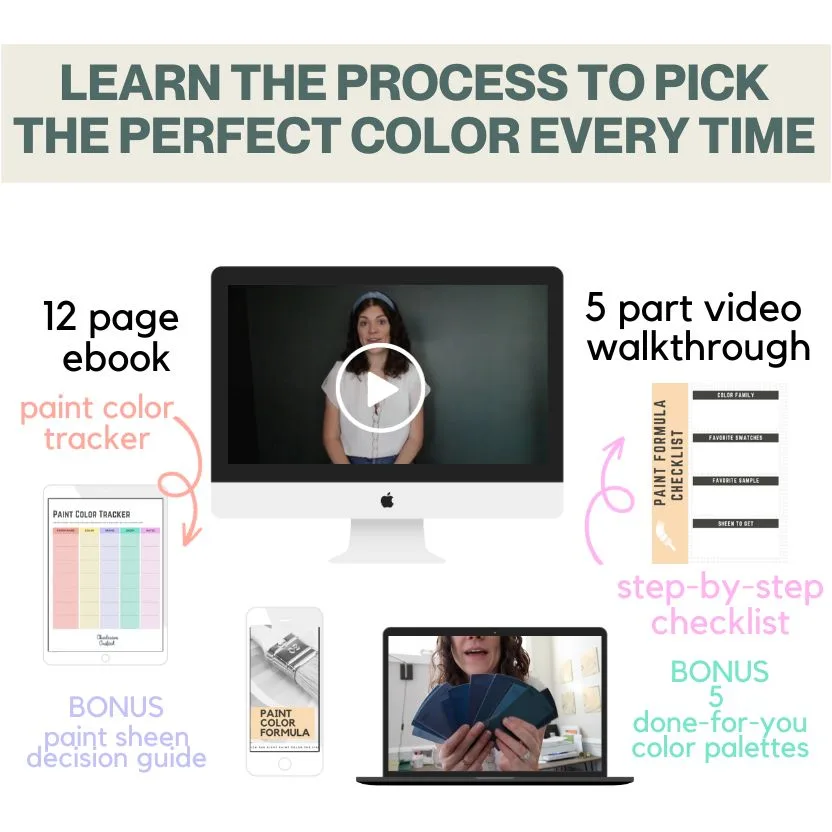 My Paint Color Formula ebook walks you through the painless process of expertly testing paint swatches to ensure you have the perfect color for your home.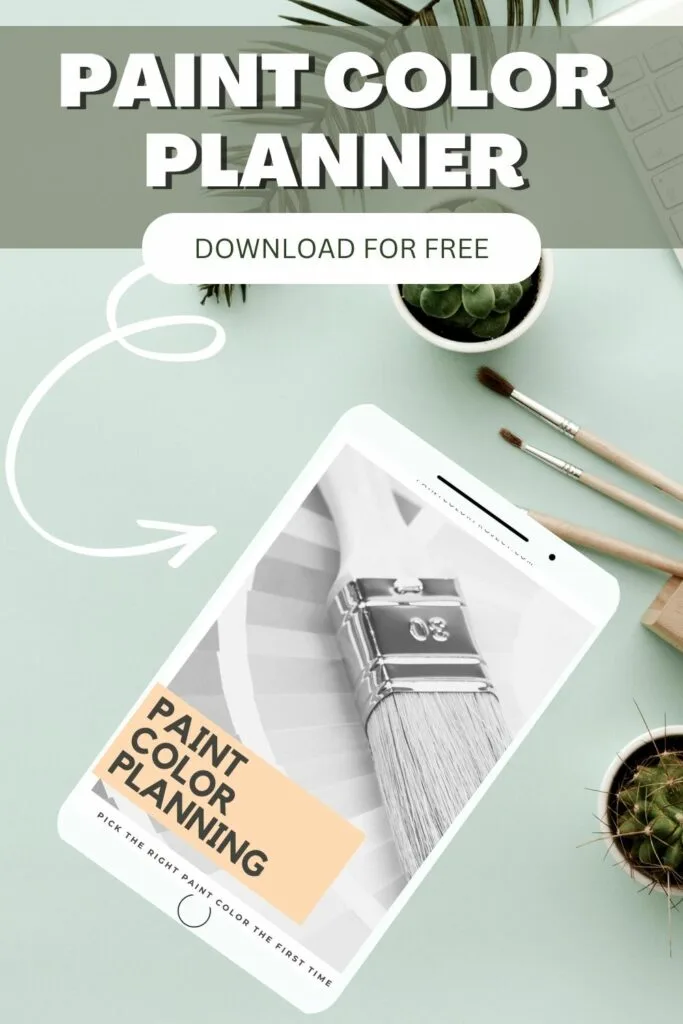 Thanks for reading!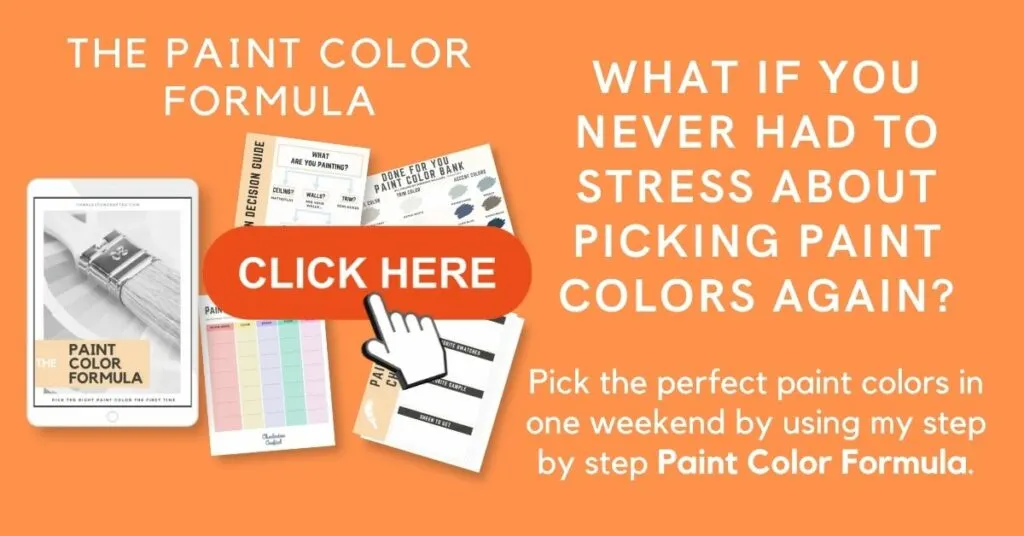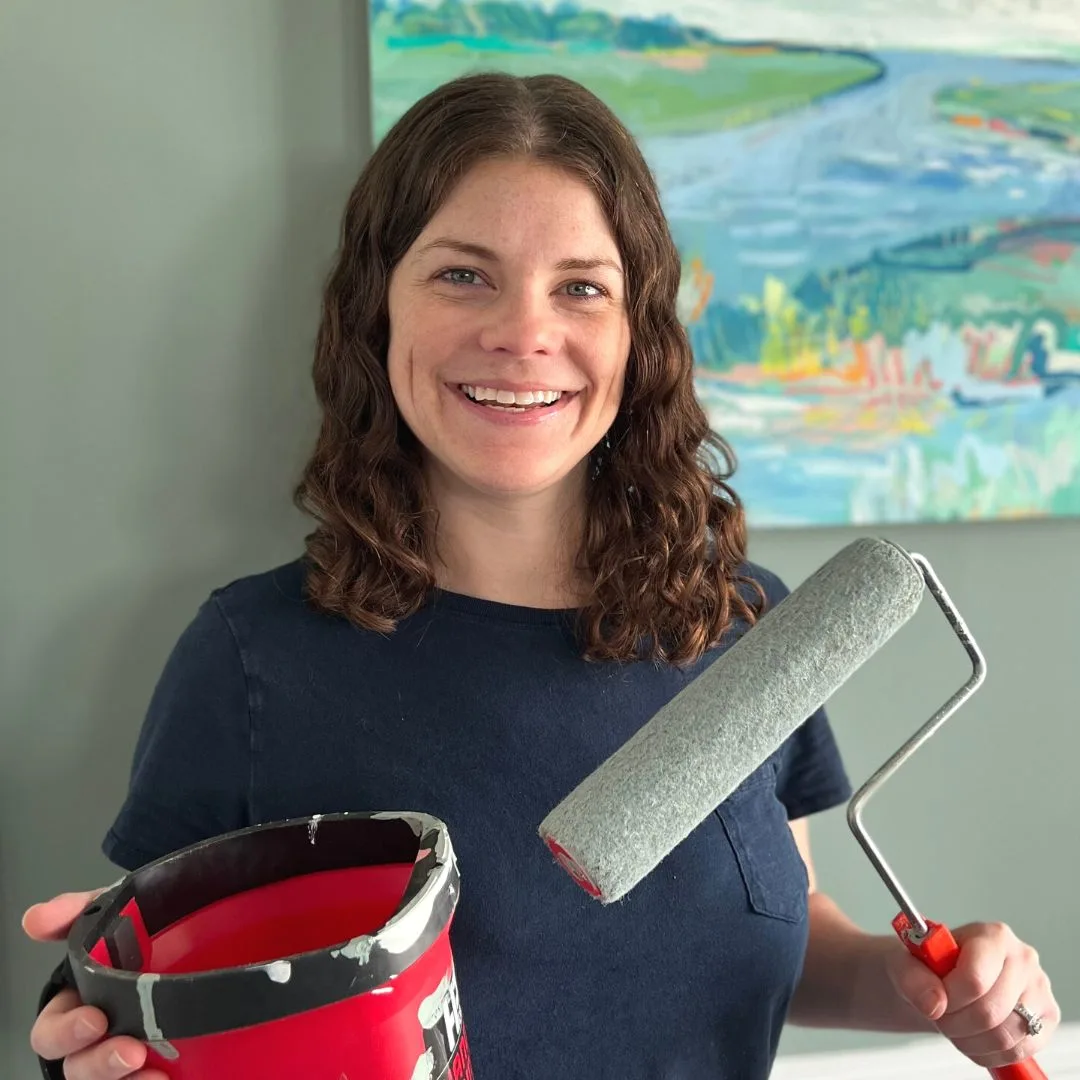 Morgan is passionate about home decor and paint colors. She has been sharing DIY home decor tips since 2012 at CharlestonCrafted.com. From there, she learned to love paint colors, and the Paint Color Project was born in 2022!