Hey there, I'm Morgan Smith McBride, your go-to paint color enthusiast, based in the vibrant city of Charleston, South Carolina.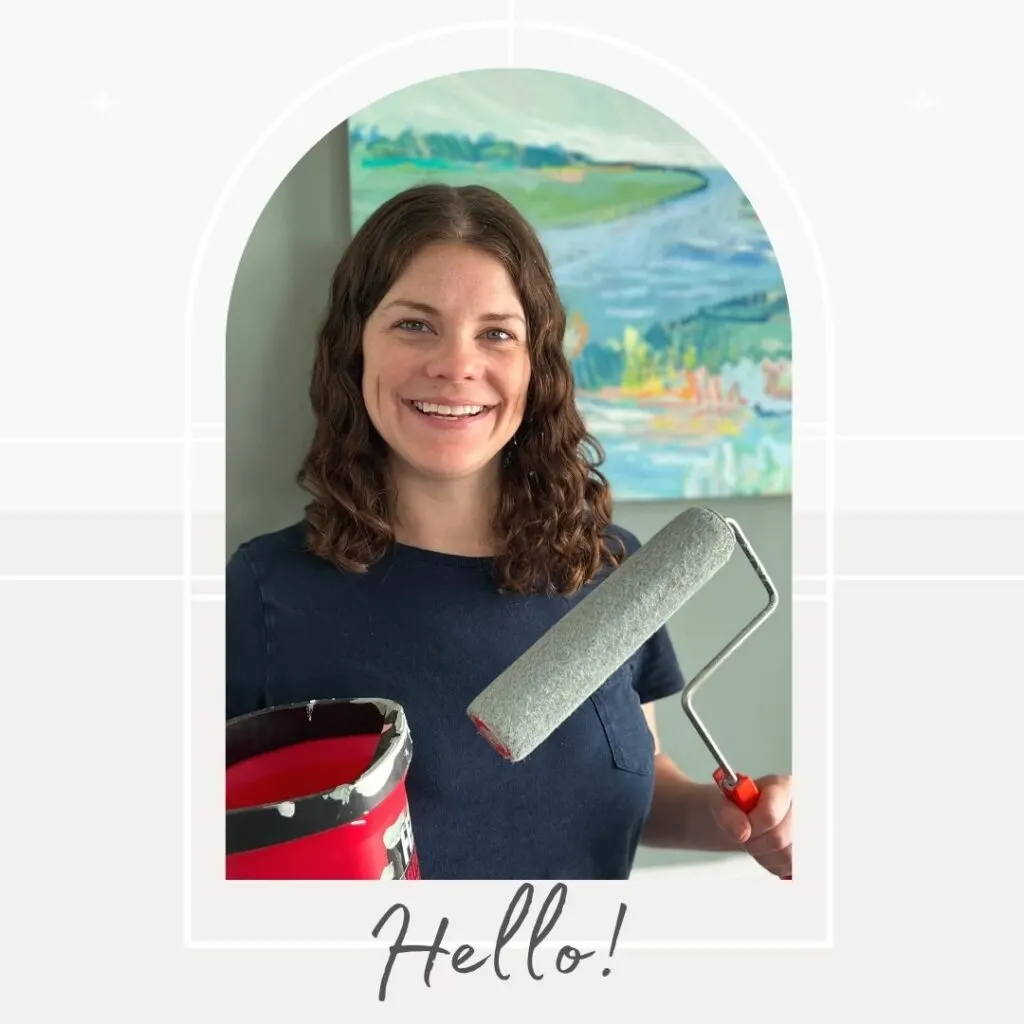 I've been working in the world of interior decor since 2012, sharing my insights and inspirations with DIY enthusiasts and home lovers like you.
Follow us on social media!
Instagram | TikTok | Pinterest
Over the years, I've embarked on the thrilling adventure of renovating three homes. Each project taught me valuable lessons about the transformative power of paint colors.
I've learned, experimented, and, most importantly, discovered the art of choosing the perfect hues that truly make a space really come alive.
In 2020, I poured all my expertise into the Paint Color Formula, initially an ebook and now a comprehensive video course.
The overwhelming response from the community encouraged me to dive even deeper.
That passion led to the creation of this Paint Color Project website in 2021, a space where I can fully indulge my paint color nerdiness.
Here, I geek out about the latest paint trends, share tips, tricks, and insider knowledge to guide you on your paint color journey.
One of the highlights of my journey was speaking at the Beautiful Home, Beautiful Life summit in 2023, where I taught a seminar on picking the perfect paint color for your home. It was a fantastic experience, and it further fueled my determination to assist you in making your spaces truly yours.
So, whether you're a newbie looking to add a splash of color to your space or a seasoned decorator in search of fresh ideas, I'm here to be your partner in paint.
Let's navigate the mesmerizing world of colors together, transforming your home one stroke at a time.
Join me on this colorful ride, and let's make your space as vibrant as your personality. Happy painting! 🌈🎨
A note on photos on this site
At Paint Color Project, we understand the importance of visualizing paint colors in real-life settings. That's why we make every effort to provide you with authentic images of paint colors in actual spaces. Our preferred choice is to showcase genuine photographs taken in real homes, always with the explicit written consent of the homeowners.
However, in cases where obtaining permission for real photographs proves challenging, we have begun using carefully crafted computer-generated images. Rest assured, these images are not generated haphazardly; each one is meticulously designed by a human artist. Our team meticulously vets and drafts these images to ensure their accuracy, striving to capture the essence of how the paint color will appear in your space.
We believe that these computer-generated images, though created by technology, can still offer valuable insights into your paint selection process. Our goal is to assist you in visualizing the paint colors effectively, aiding you on your journey to finding the perfect shade for your space.
Thank you for entrusting us with your paint color exploration. If you have any questions or concerns about our images or processes, please do not hesitate to reach out. We are here to help you every step of the way.