Picking the perfect soft white paint color for your home? Let's compare SW Alabaster vs BM White Dove to see which might be perfect for your home!
White paint colors are super popular as a neutral wall color choice. Of course, white goes with just about everything and makes it easy to decorate around.
However, not all white paint colors are created equal. There's actually a huge difference in both undertones and color depth amongst white paint colors.
One of the easiest shades of white to decorate with is something that is a soft white – not stark, but ever so slightly warm. This helps a room feel light, bright, but still cozy.
Two of the most popular colors in this category are Sherwin Williams Alabaster and Benjamin Moore White Dove.
Read my full review of Alabaster
Read my full review of White Dove
Alabaster vs White Dove
Alabaster and White Dove are both super popular off white paint colors. However, they have slightly different undertones, giving them each their own look.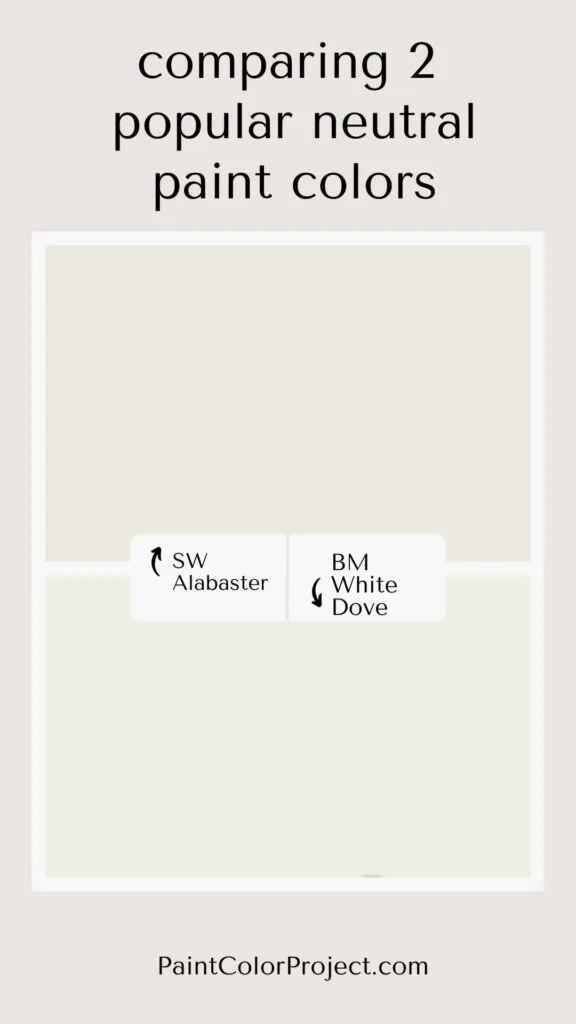 What is similar about Alabaster vs White Dove?
Alabaster and White Dove are both off white paint colors that read as white in most spaces. They also both have soft, warm undertones.
With LRVs of 82 and 83, these colors are very similar in brightness, with white Dove being ever so slightly lighter than Alabaster.
What is different about Alabaster vs White Dove?
| | | |
| --- | --- | --- |
| | Alabaster | White Dove |
| LRV | 82 | 83.16 |
| RBG | R: 237 G: 234 B: 224 | R:239 G:238 B:229 |
| Undertones | Alabaster has warm, beige toned undertones. | White Dove has yellow and slightly green undertones. |

Undertones
The biggest difference between these colors is in undertone. Alabaster has creamy, beige tones to it. White Dove reads a bit more yellow, and even green, especially in cool toned LED lighting.
White Dove is slightly more gray, compared to Alabaster which is more beige.
How do I decide between these two colors?
You really can't go wrong with either of these off white paint colors.
However, think about how you want your space to feel. Alabaster is going to feel warmer and cozier on the wall, while White Dove will feel more white.
BM White Dove color palette
Join the (free!) PaintColorProject+ community to access this exclusive color palette! Once you join, you can right click & save the palette image!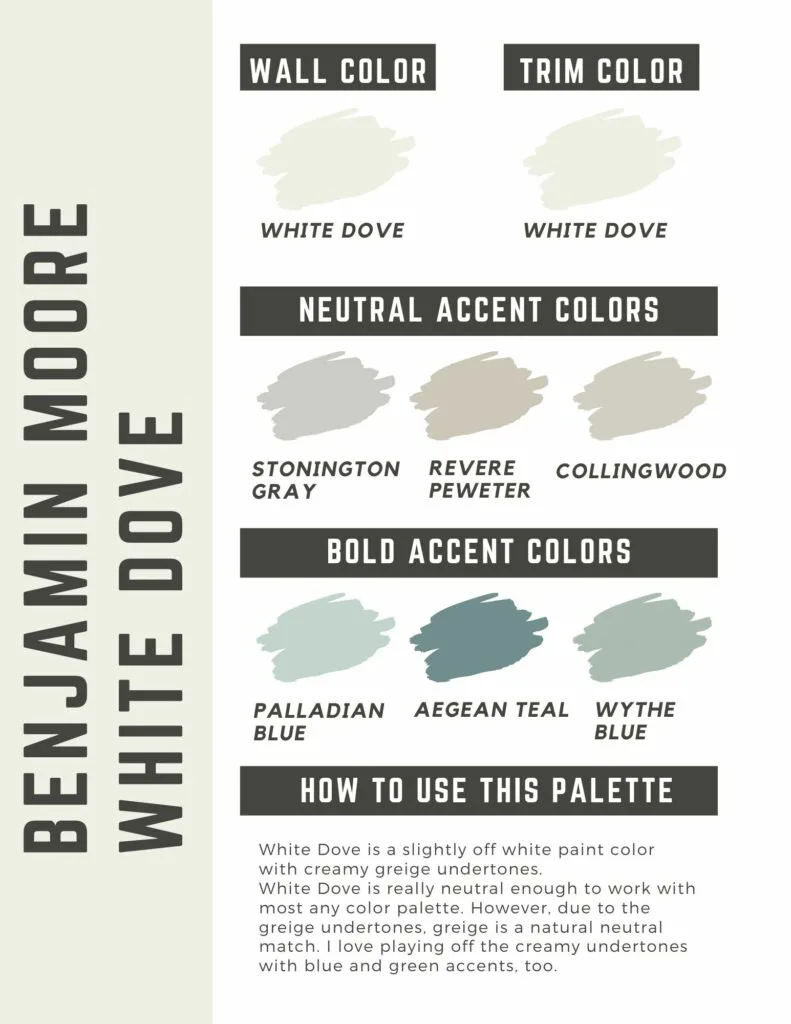 Still not sure what paint color to choose?
My Paint Color Formula ebook walks you through the painless process of expertly testing paint swatches to ensure you have the perfect color for your home.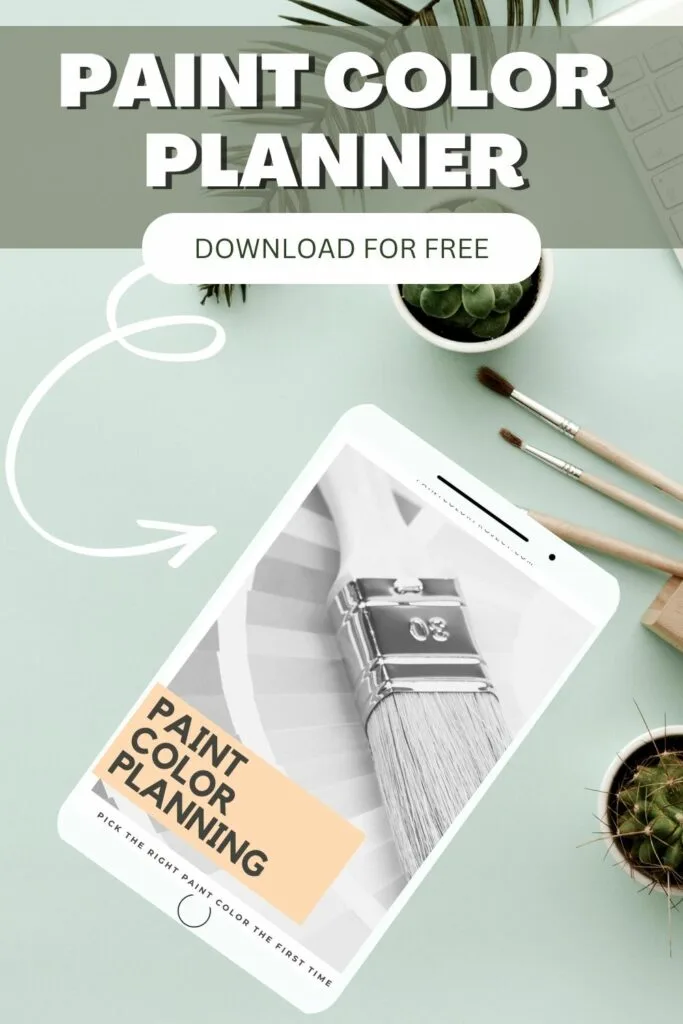 Thanks for reading!