Looking for the perfect paint color for your masculine room? Here are the best paint colors for mens bedrooms.
Choosing the perfect paint color can be tough. It's especially tough when you want to give your room a specific feel.
Picking the wrong color can give your room an awkward or uncomfortable feel. Generally, the average guy doesn't want a room that feels too bright and juvenile, or light and feminine.
So, it's important to take your time and really give some thought to the color that you choose for a space.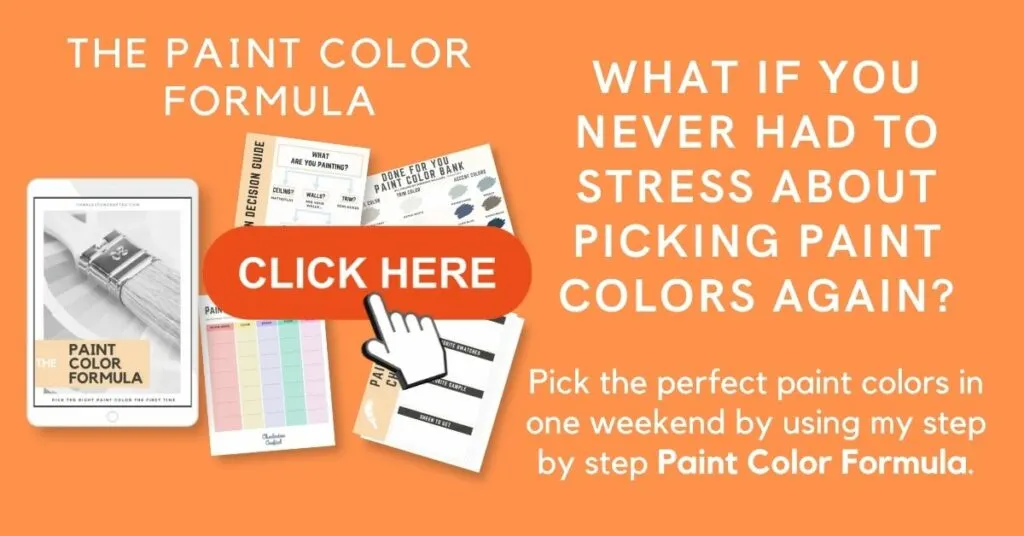 Now, I want to reiterate that I 100% believe that you should paint your room – and your home – the colors that you like. "Masculine" or "for men" does not matter at all.
I am here for the pastels and bright colors for guys who like to rock them.
However, there seem to be a lot of… aimless men looking for specific help on this topic. So I'm sharing this article to share some guidance and help to those searching for it!
Whether you are designing your bachelor pad or your son's teenaged room, here are some masculine paint colors to inspire you!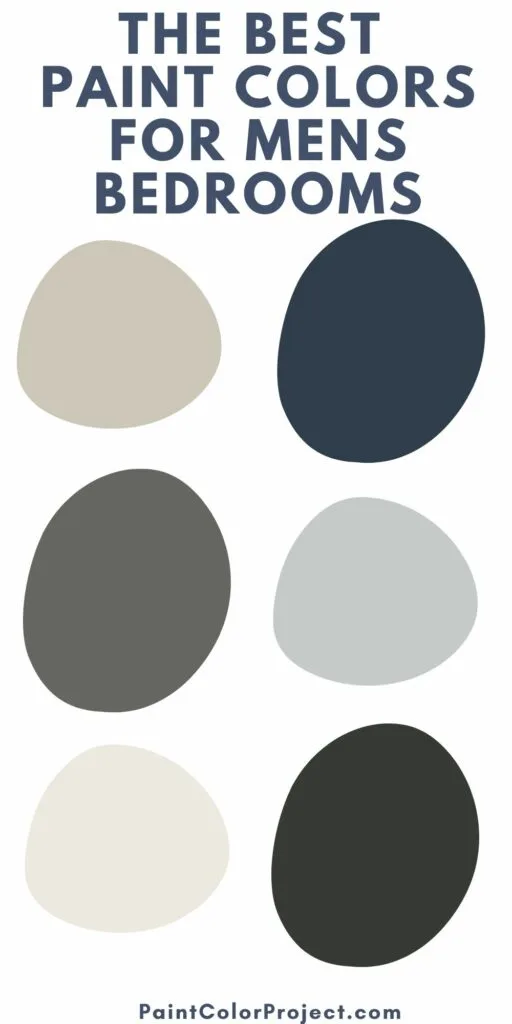 Best paint colors for mens bedrooms
The best paint colors for mens bedrooms fall into 2 categories – light neutrals and bolder, usually darker shades.
Neutral masculine paint colors
You can never go wrong with a neutral paint color. They are not overwhelming or distracting. If you have eye catching furniture or perhaps a display of collectibles, a neutral wall color lets those items shine.
Popular light, neutral colors would include:
Tan
Beige
White
Cream
Gray
Some of my favorite specific neutral bedroom paint colors are:
Bold masculine paint colors
A bold accent color can make a big statement in a bedroom design. You could use a dark colored paint for one accent wall or for all of the walls in a room.
If your room is small, I suggest an accent wall behind the headboard. If the room is larger, it can pull off all the walls being painted dark – it's actually quite cozy. Just accent it with lighter furniture and accessories so it's not a dark cave.
Some of my favorite specific neutral bedroom paint colors are:
What do you think are the best bedroom colors for men?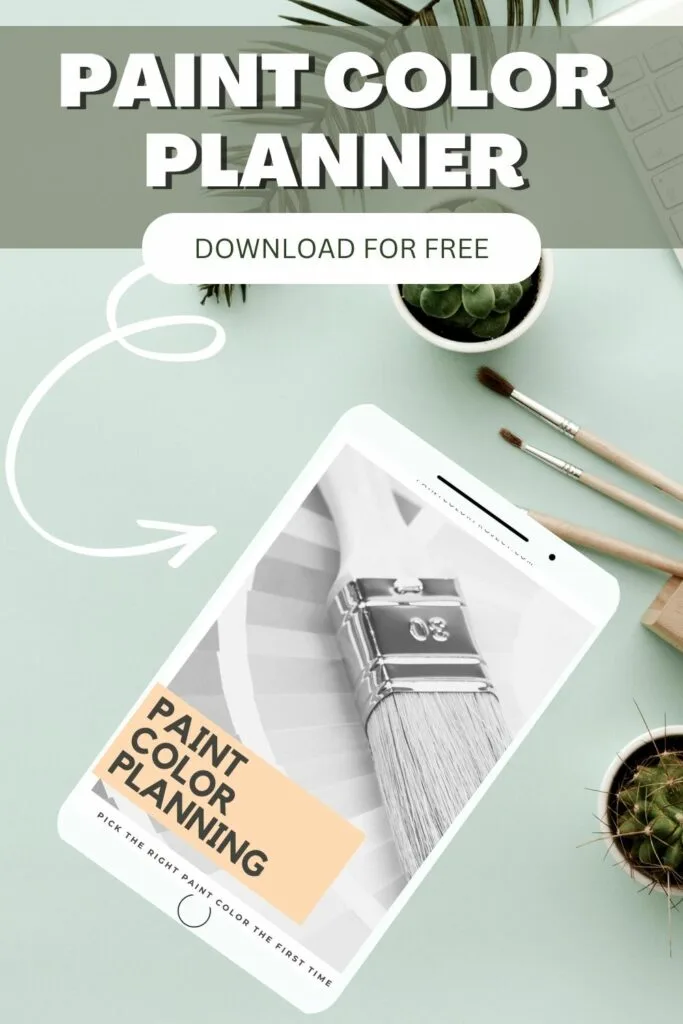 Thanks for reading!