Looking for the perfect greige paint color that isn't too light or too dark? Let's talk about Benjamin Moore Revere Pewter and if it might be perfect for your home!
Greige paint colors are super popular because they are neutral but not boring and a great way to paint your walls if you want to be able to mix up your decor down the line.
There are a ton of greige paint options, some lighter and some with more pigment to them.
If you are looking for a mid-toned greige that isn't too light, Revere Pewter is an awesome option!
Click here to get a peel & stick sample of Revere Pewter!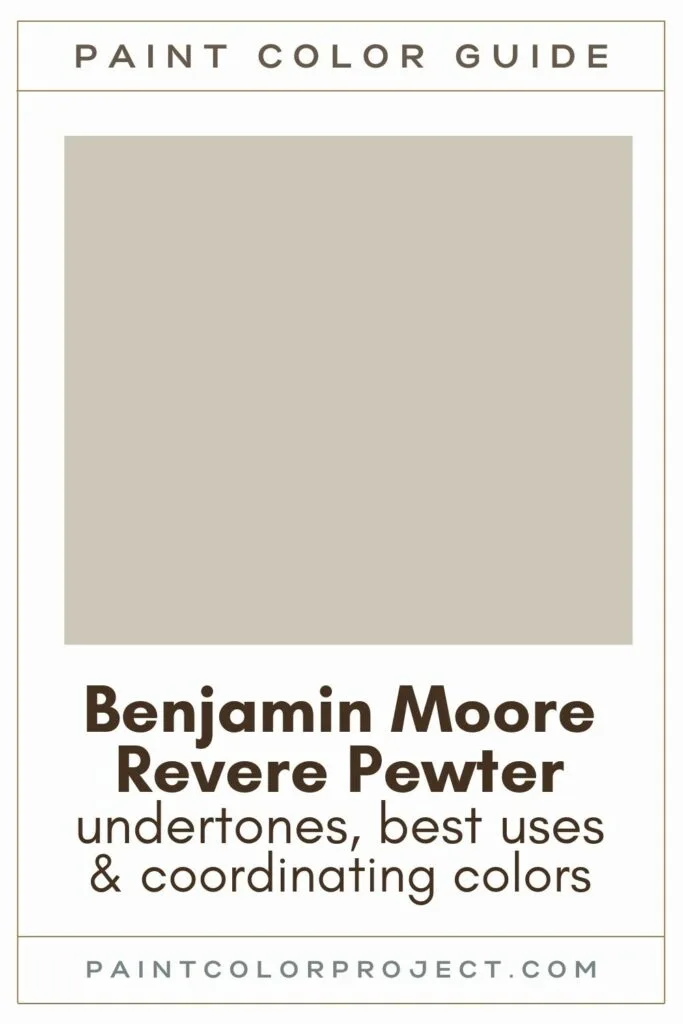 Benjamin Moore Revere Pewter HC-172
Revere Pewter is a super popular mid toned greige paint color. It is a wonderful warm paint color with just enough depth to keep it from getting washed out, without it looking dark in most rooms.
Color Family
Revere Pewter is in the greige color family.
Light Reflectance Value
55.05
Light Reflective Value is the measurement of how much light a color bounces around. This is on a scale of 0 to 100 with 0 being pure black and 100 being pure white.
At an LRV of 55, Revere Pewter is a mid-toned color. It is dark enough that it won't wash out in bright light, without being overly dark.
RGB Colors
R:204 G:196 B:184
RGB describes the amount of each color – red, green, and blue – present in a color. This is on a scale of 0 to 255 for each color. This is basically the color mix to make the color!
Hex Code
#ccc4b8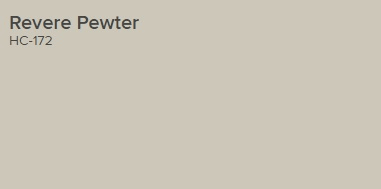 Undertones
Revere Pewter is a greige paint color with warm undertones. It has neutral, earthy tones to it. It does not have yellow or gold undertones but sometimes can read slightly green.
Revere Pewter is often called a muddy color – this just means that it has a bit of brown to it.
In a north facing room, it will appear more gray. In a south facing room, it will look more beige.
Best uses
Since this color is so neutral, it is perfect for a whole house paint color.
I love the medium or mid-toned color depth. That means that it is great even if your room is very bright – it won't get washed out.
If your room is dark and poorly lit, this color will look darker or muddier. It might not be a great fit for darker rooms!
This is also a popular pick for gray kitchen cabinets. This is a great case to pair Revere Pewter cabinets or trim with white walls!
Revere Pewter is also excellent for the exterior of a home. It has just enough pigment that the bright sunlight won't wash it completely out! The natural lighting will warm it up and have it leaning more beige than gray.
Click here to get a peel & stick sample of Revere Pewter!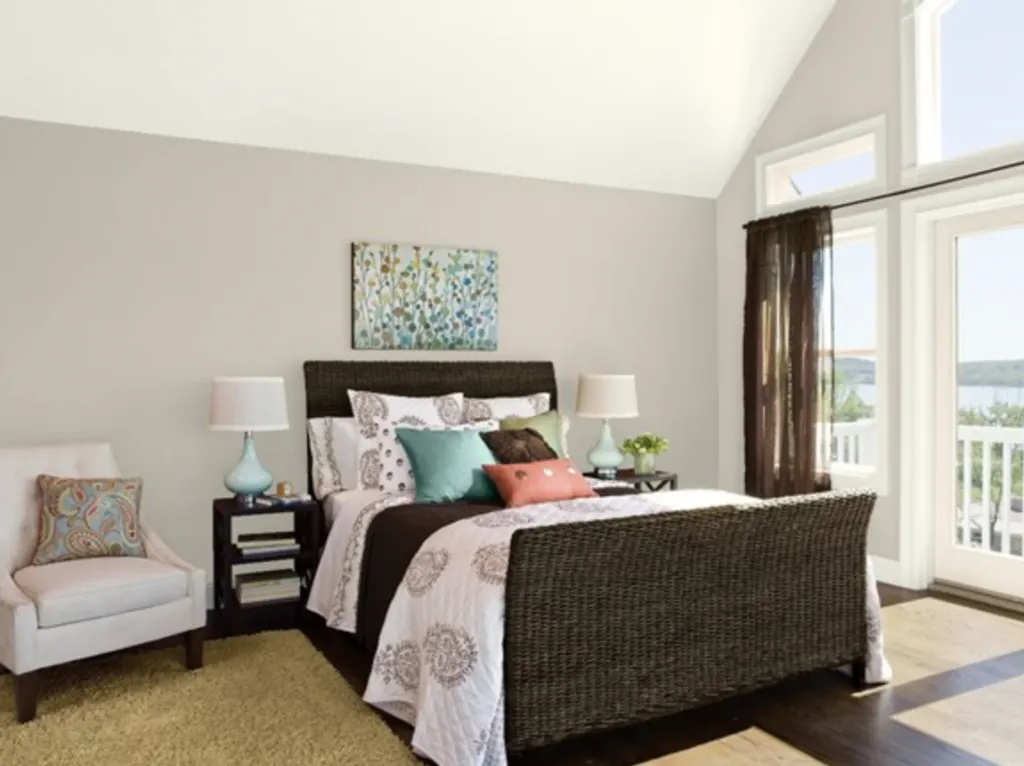 Similar Colors
Benjamin Moore Brushed Aluminum
Sherwin Williams Worldly Gray
Sherwin Williams Simple Stone
Behr Botton Gray
Behr Wheat Bread
Valspar Brown Buzz
Coordinating Colors
This color is so neutral that it pairs well with a variety of accent colors. My favorite Revere Pewter complimentary colors are dark greige and earthy green.
Dark greige:
BM Chelsea Gray
BM Wrought Iron
BM Amherst Gray
Greens:
BM Green Grove
BM Rolling Hills
BM Pleasant Valley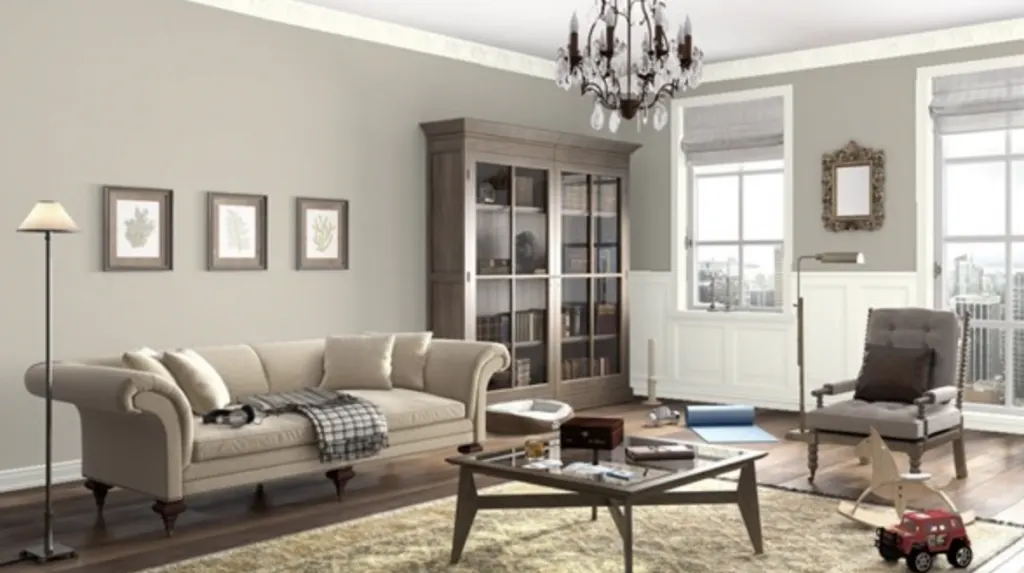 Trim Colors
I think that Revere Pewter looks best with a soft white trim paint color.
Benjamin Moore White Dove
Behr Cameo White
Click here to get a peel & stick sample of Revere Pewter!
Benjamin Moore Revere Pewter color palette
Join the (free!) PaintColorProject+ community to access this exclusive color palette! Once you join, you can right click & save the palette image!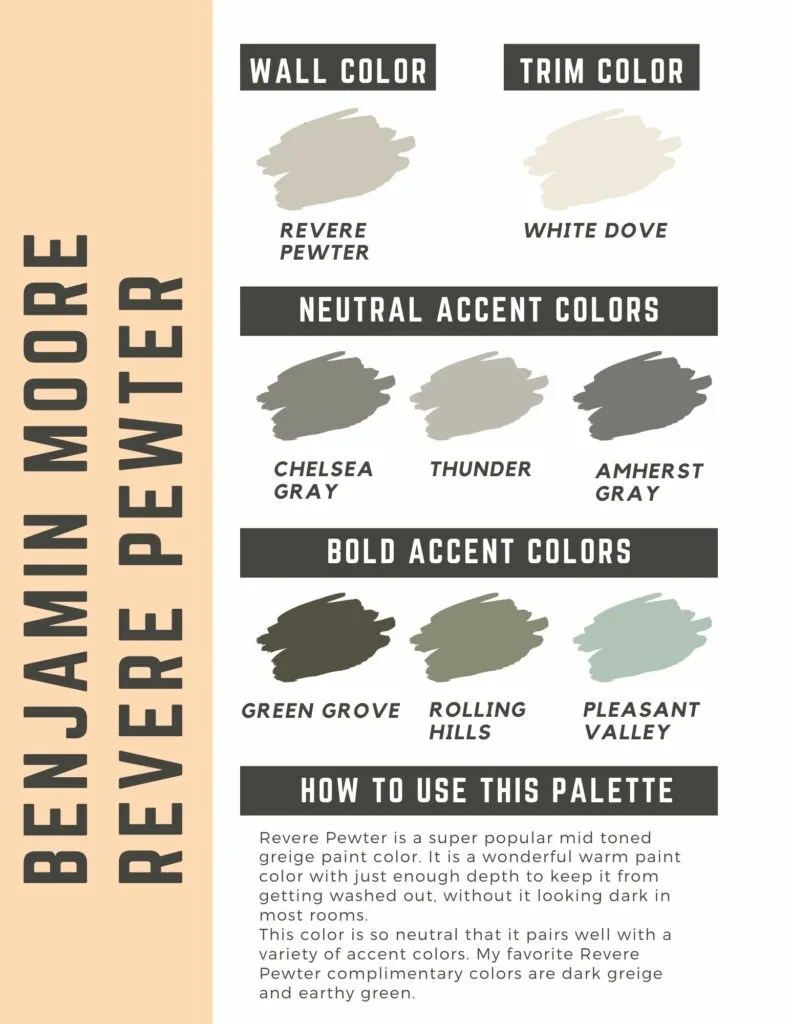 FAQS
What are the undertones of BM Revere Pewter?
Revere Pewter has a warm, neutral beige undertone.
Is Revere Pewter outdated?
Revere Pewter itself is not outdated, but people tend to be moving from gray paint colors to white for neutrals.
Is BM Revere Pewter warm or cool?
Revere Pewter is a warm toned greige paint color with very neutral undertones.
What color is similar to Revere Pewter?
Sherwin Williams Worldly Gray is a popular option for an alternative to Revere Pewter.
Revere pewter vs agreeable gray
Agreeable Gray is lighter than Revere Pewter, with a bit of green to it, while Revere Pewter is more neutral.
Accessible Beige vs Revere Pewter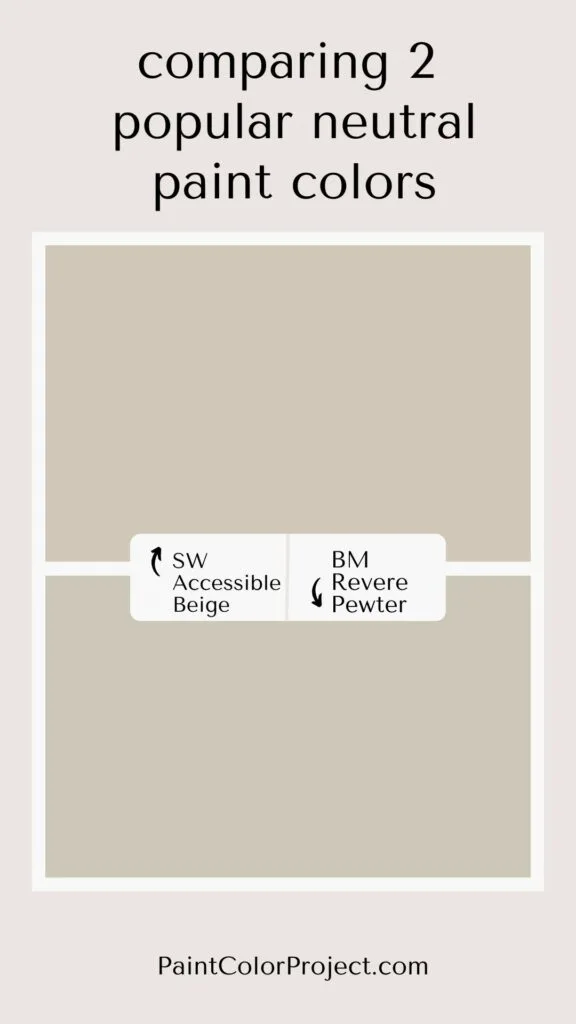 These two shades are super similar, though accessible beige reads as more pink and revere pewter tends to go slightly green.
If you are down to these two shades, use swatches to make the call in your specific lighting situation!
Read my full Accessible Beige vs Revere Pewter comparison here!
Still not sure what paint color to choose?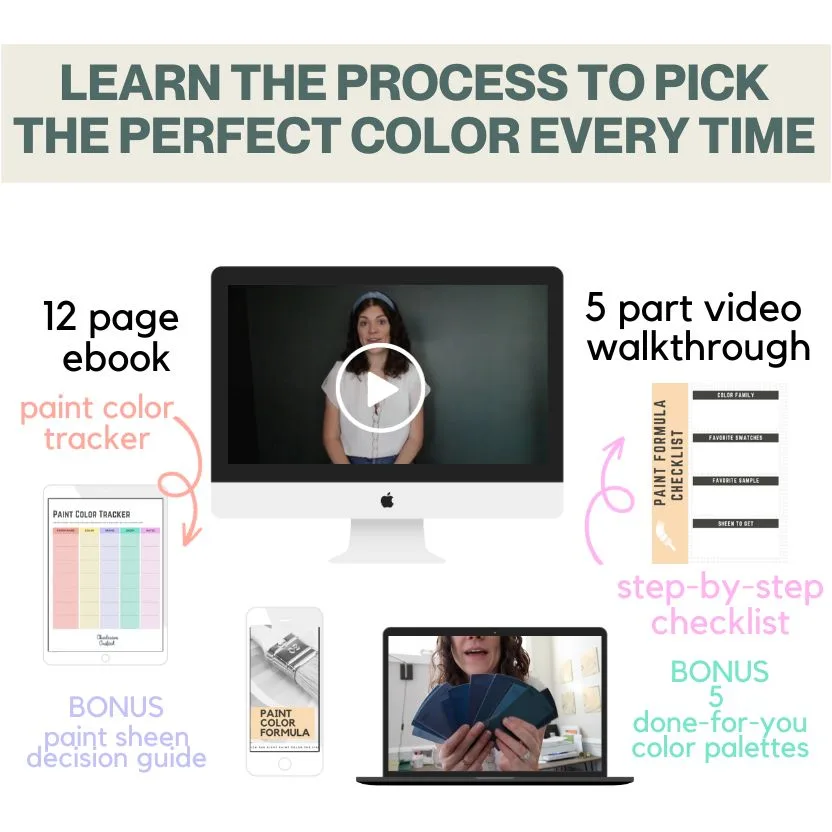 My Paint Color Formula ebook walks you through the painless process of expertly testing paint swatches to ensure you have the perfect color for your home.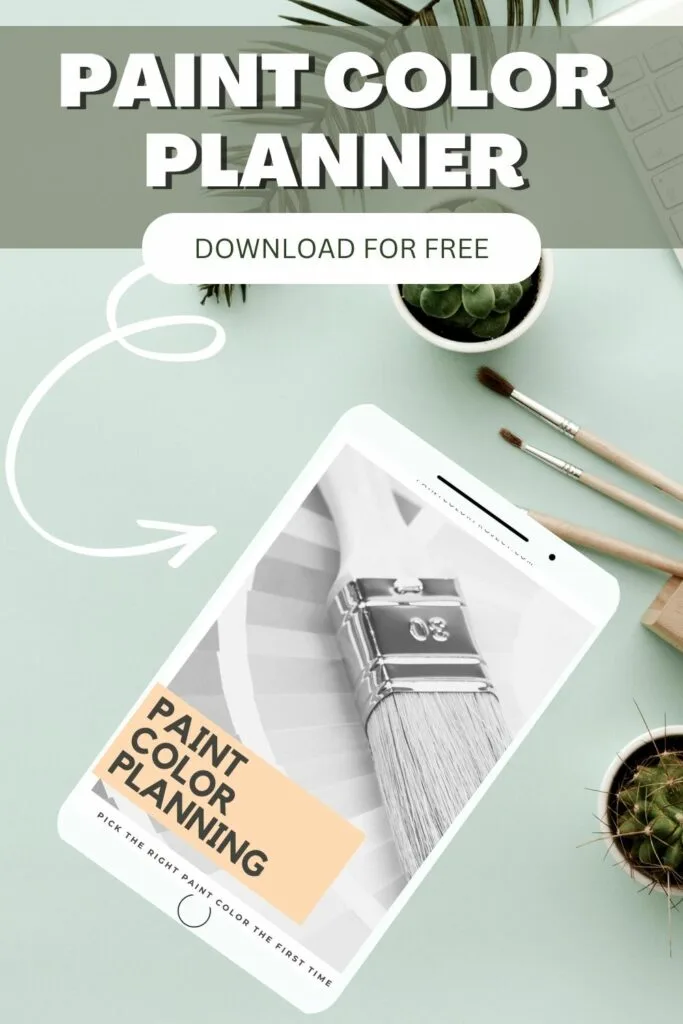 Thanks for reading!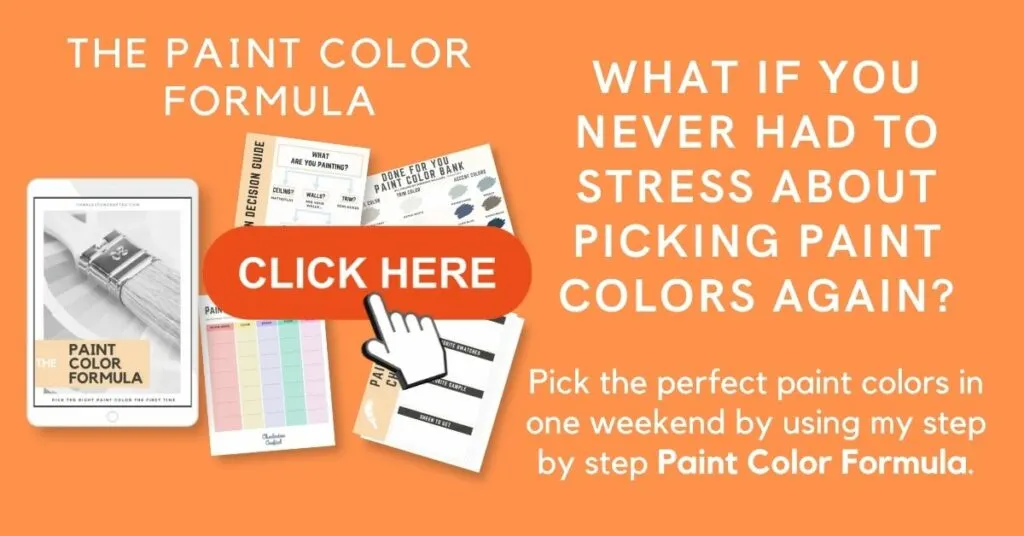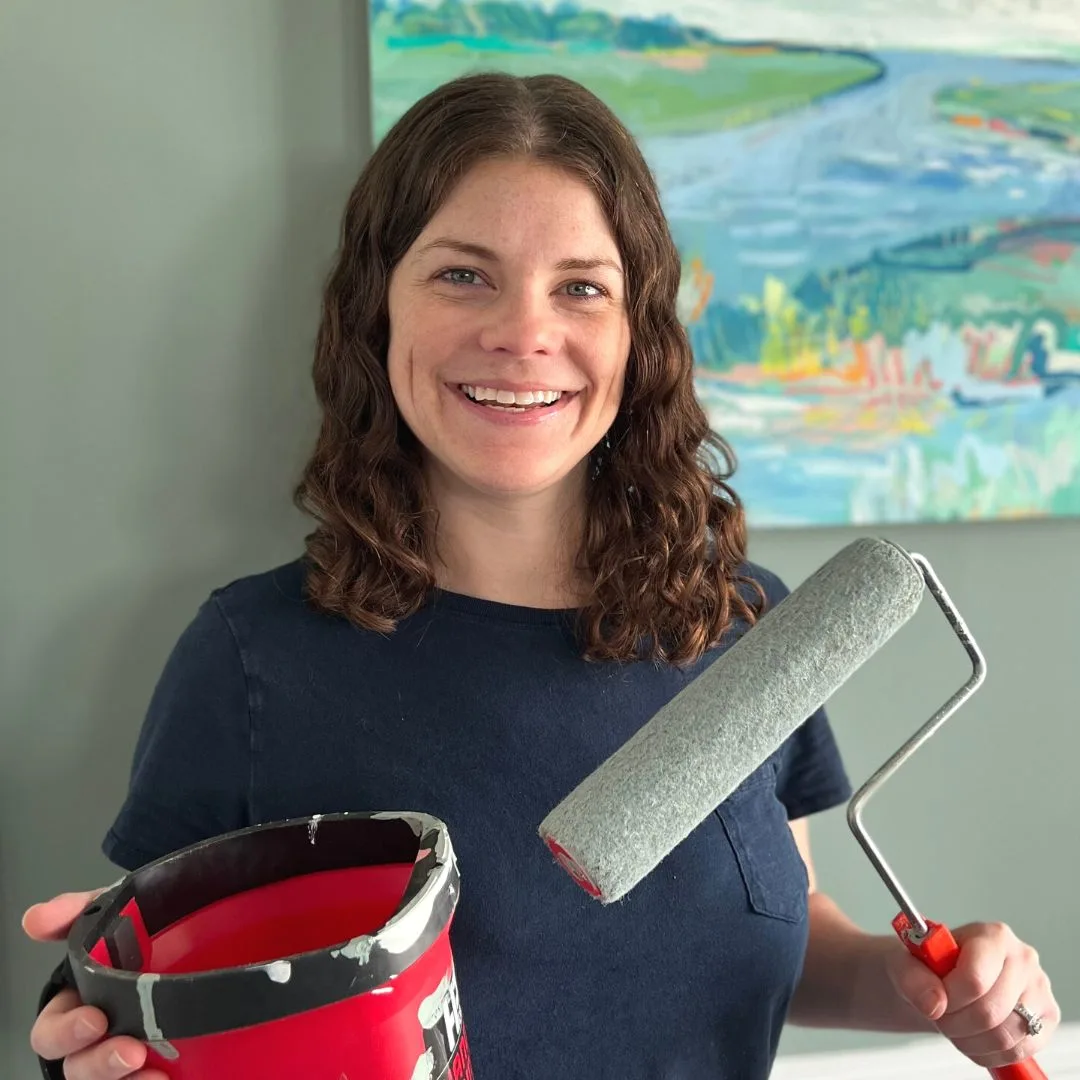 Morgan is passionate about home decor and paint colors. She has been sharing DIY home decor tips since 2012 at CharlestonCrafted.com. From there, she learned to love paint colors, and the Paint Color Project was born in 2022!