Looking for a rich dark brown paint color? Let's talk about Sherwin Williams Urbane Bronze and if it might be perfect for your home!
People are always looking for light, bright paint colors. And I get it, I totally do.
However, there is a time and a place for a deep, rich paint color, too.
Whether you are painting just one wall, a front door, a piece of furniture, or just want a room to feel like a cozy warm space, dark paint colors can be magical.
Let's talk about one of the most popular dark brown paint colors – Sherwin Williams Urbane Bronze.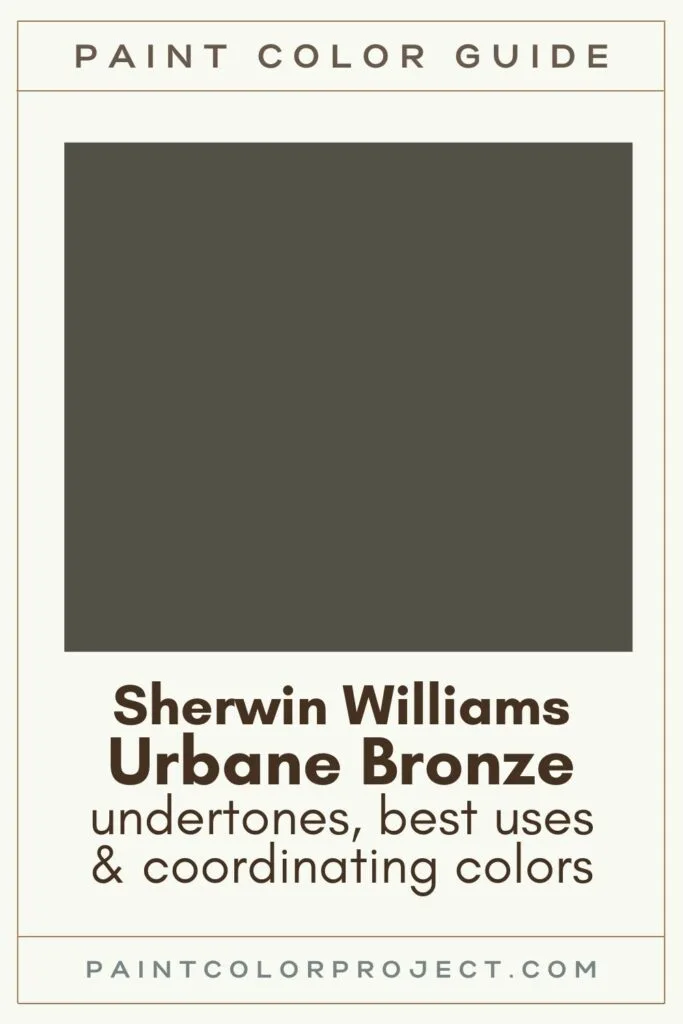 Sherwin Williams Urbane Bronze
Urbane Bronze is a nature-inspired color that feels luxurious and rich in a space. I'm serious, this color is a keeper!
Color Family
Urbane Bronze is in the brown color family. Some people consider it a very dark greige shade due to it having a lot of gray to it, as well.
Light Reflectance Value
8
Light Reflective Value is the measurement of how much light a color bounces around. This is on a scale of 0 to 100 with 0 being pure black and 100 being pure white.
With an LRV of 8, Urbane Bronze is a VERY dark paint color! This is why it can read as almost black in certain spaces.
RGB Colors
R:84 G:80 B:74
RGB describes the amount of each color – red, green, and blue – present in a color. This is on a scale of 0 to 255 for each color. This is basically the color mix to make the color!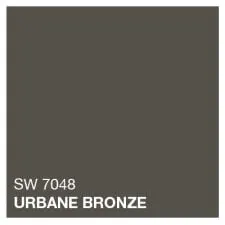 Hex Code
#54504a
Undertones
Urbane Bronze is a brown paint color with gray undertones.
In a north facing room, the brown will be played down and it will look more neutral. In a southern facing room, it will look very warm toned and brown.
Additionally, this color has a green undertone to it. This can come out if it's paired with a lot of warm wood or wood accents. The green is gorgeous, but if you don't want any green, beware!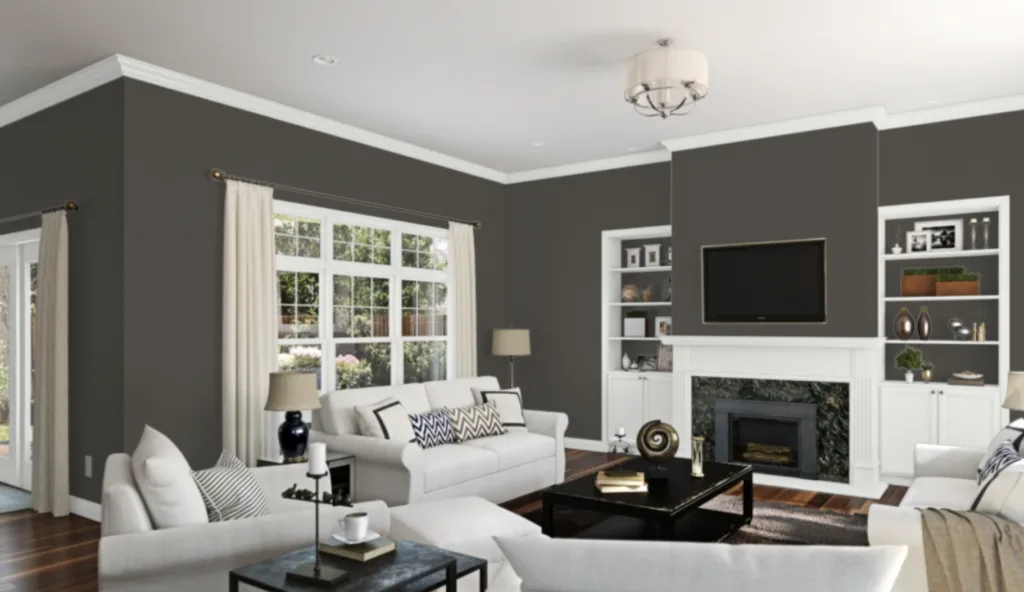 Best uses
Urbane Bronze can be used as a sophisticated neutral paint color or as a deep and dramatic accent color.
Consider using Urbane Bronze for:
Trim
Front door (or interior doors!)
Kitchen island cabinets or bathroom vanity
Cozy bedroom walls
Feature wall
Home exterior (bright light will lighten how the color looks)
Similar Colors
Sherwin Williams Thunder Gray
Sherwin Williams Stony Creek
Sherwin Williams Nocturne
Behr Berry Brown
Benjamin Moore Dragon's Breath
Valspar Dark Oasis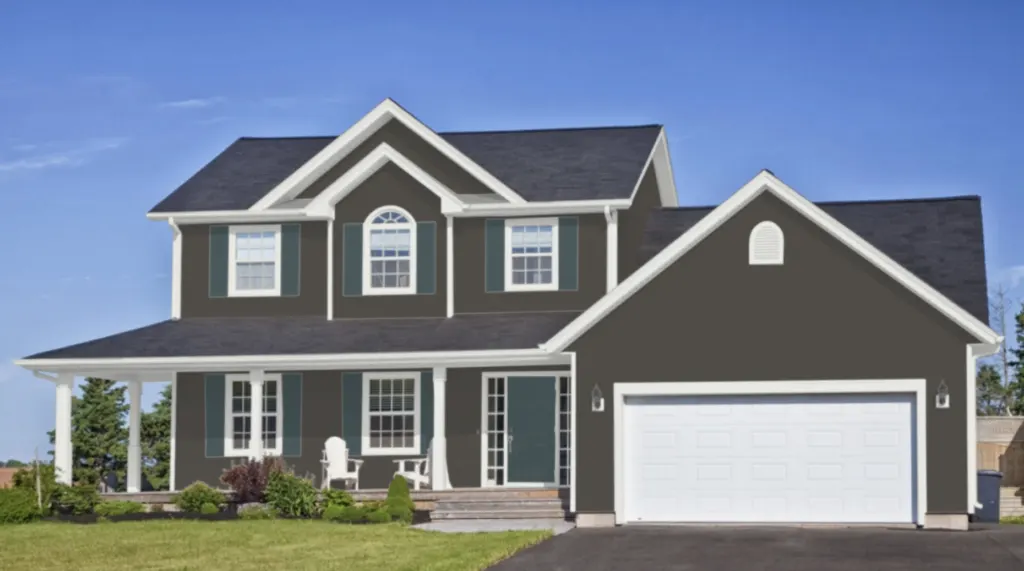 Coordinating Colors
Pair Urbane Bronze with light warm gray colors, off white or cream, and light greens.
Light warm gray colors:
Amazing Gray
Worldly Gray
Anonymous
Modern Gray
See my favorite warm gray colors here.
Creams:
See my favorite cream paint colors here.
Light greens:
Blue paint colors in general aren't the best to pair with Urbane Bronze. But green really reads as earthy and beautiful, if you like a pop of color!
Rain
Retreat
Tidewater
Halcyon Green
Basil
Acacia Haze
See my favorite blue-green paint colors here.
Urbane Bronze also pairs well with many natural stones and metallic metals.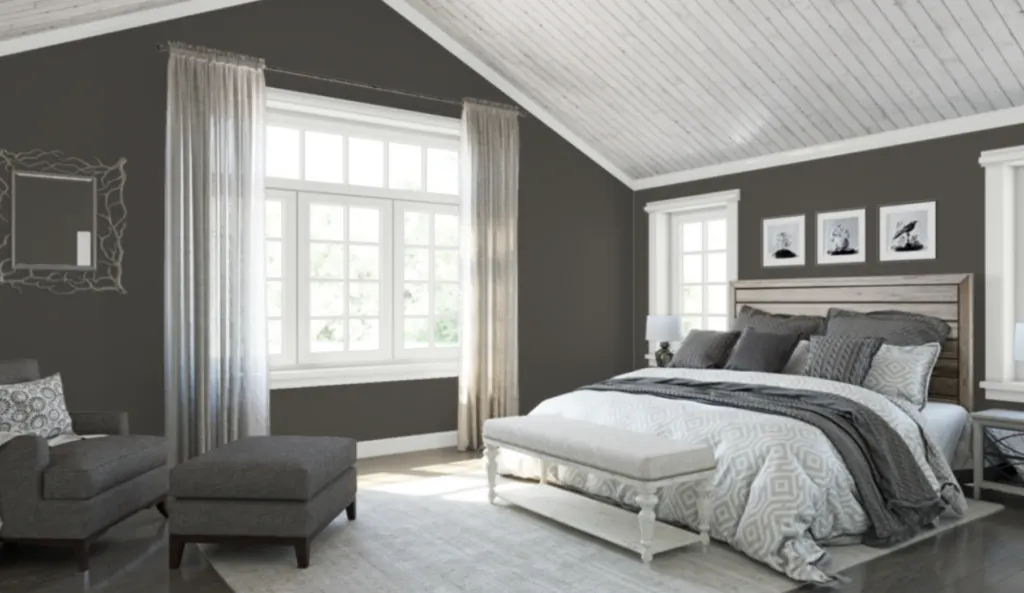 Trim Colors
Urbane Bronze can actually work well with a bright white OR a soft white trim! It just depends on how much of a crisp trim you prefer.
Benjamin Moore Simply White
Sherwin Williams Extra White
Behr Ultra Pure White
Benjamin Moore White Dove
Behr Cameo White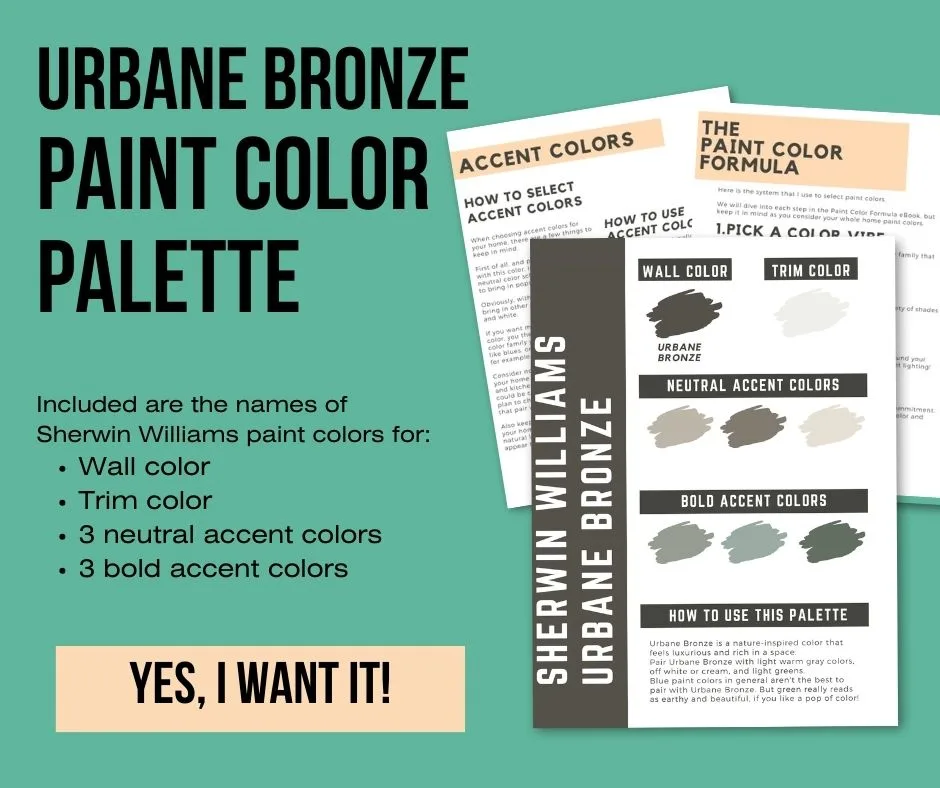 Urbane Bronze FAQs
What is the undertone of SW urbane Bronze?
Urbane Bronze is a brown color with gray and green undertones.
Is urbane Bronze more brown or gray?
Urbane Bronze is more brown with gray undertones. Warm light will make it look more brown, cool light will make it look more gray.
Is urbane Bronze black or brown?
Urbane Bronze is definitely brown, though it can get pretty close to black in low light situations.
What color is darker than urbane Bronze?
Iron Ore is similar to Urbane Bronze, but darker and a bit more black.
What colors compliment urbane Bronze?
Pair Urbane Bronze with warm toned colors. Warm greige and creamy white look great. It also pairs nicely with blue-green colors, if you like a pop of color.
What is the difference between black fox and urbane Bronze?
Black fox has an LRV of 7, making it slightly darker than Urbane Bronze (LRV8). They are both rich, brown, greige paint colors.
Does agreeable grey go with urbane Bronze?
Agreeable Gray and Urbane Bronze pair well together as they are both Griege paint colors with a good amount of beige/brown to them. Beware that pairing these two colors can sometimes make Agreeable Gray read as pink, especially in very warm lighting.
Does urbane Bronze go with Revere Pewter?
Revere Pewter is a lighter greige paint color with similar undertones to Revere Pewter, so these colors pair together very nicely.
Does urbane Bronze go with extra white?
Extra White is the perfect trim or accent color to pair with Urbane Bronze!
Peppercorn vs Urbane Bronze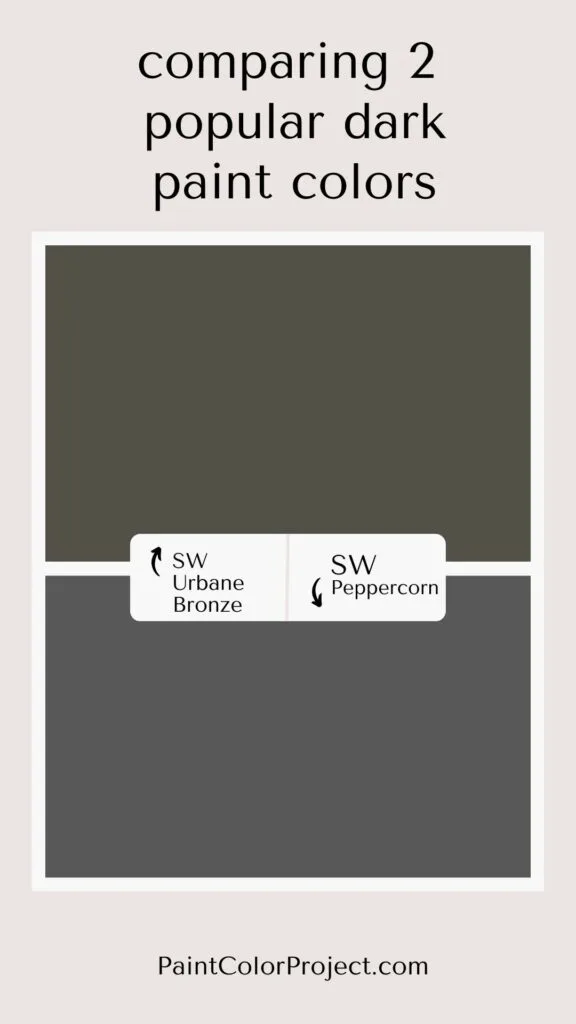 Undertone is the biggest difference between these two shades. Urbane Bronze is much more brown, while Peppercorn is cooler.
Peppercorn really reads like a charcoal gray, while Urbane Bronze is more… bronze! and really like a deep dark brown/gray.
Click here to read my complete Peppercorn vs Urbane Bronze comparison.
Sherwin Williams Urbane Bronze vs Iron Ore
These are both super dark, moody paint colors. They're both really flattering, beautiful colors that work well in many spaced. But, set them side by side and you will see the differences!
Iron Ore is darker and more black than Urbane Bronze. So, if you really want black, Iron Ore is more likely to give you what you want.
If you decorate with cool accents – crisp white, blue, or other cool tones – Iron Ore is going to be easier to incorporate. The very warm tones of Urbane Bronze could clash. Iron Ore, on the other hand, can usually play well with warm toned accent colors.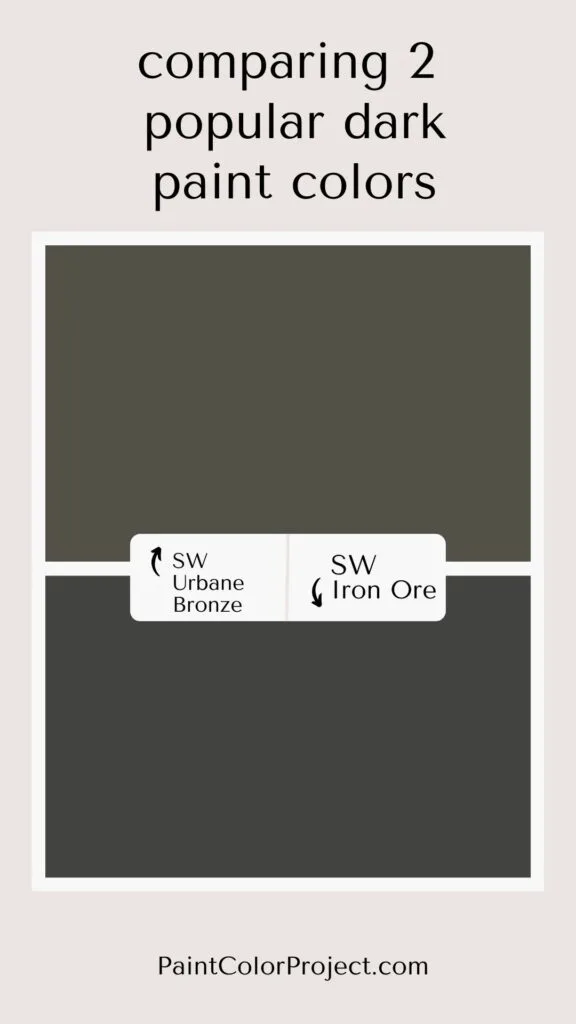 Read my full comparison of Iron Ore vs Urbane Bronze here!
Still not sure what paint color to choose?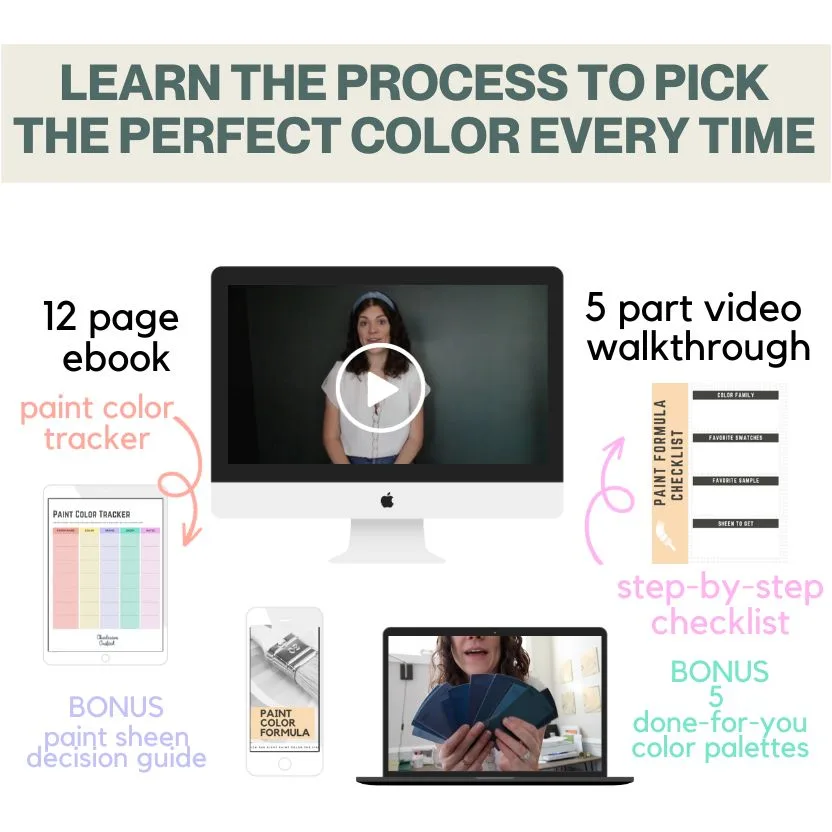 My Paint Color Formula ebook walks you through the painless process of expertly testing paint swatches to ensure you have the perfect color for your home.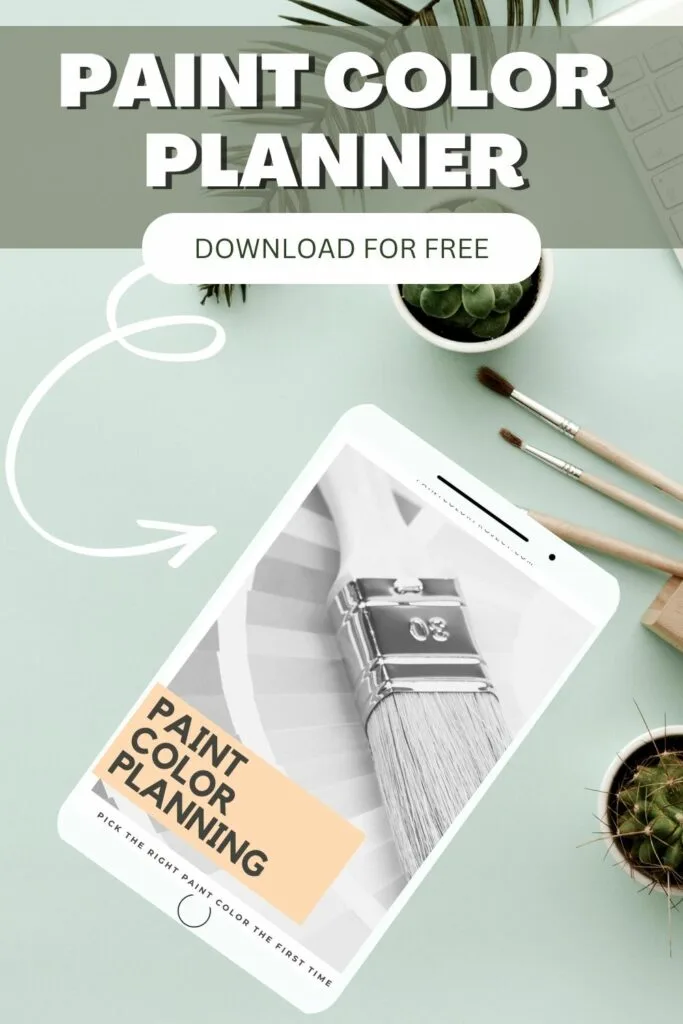 Thanks for reading!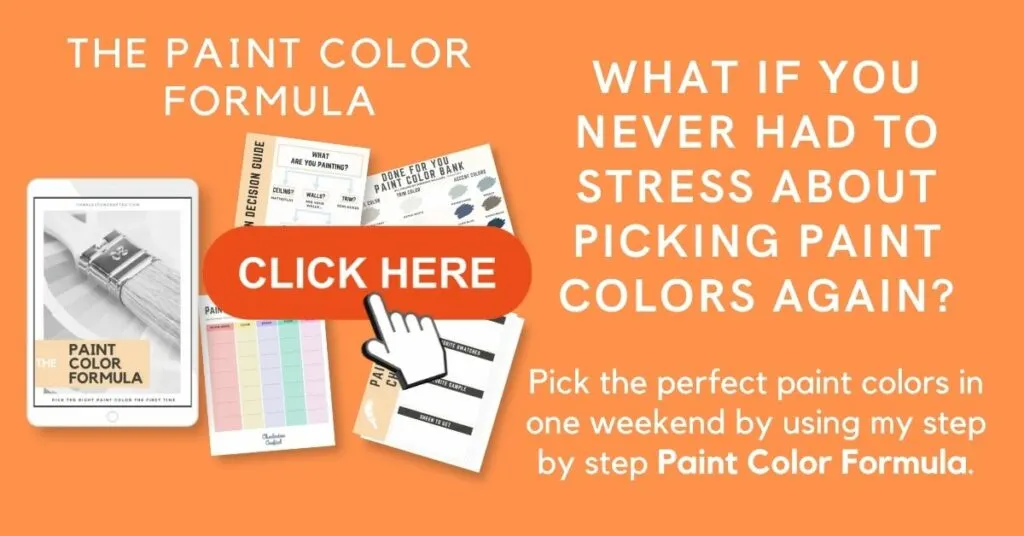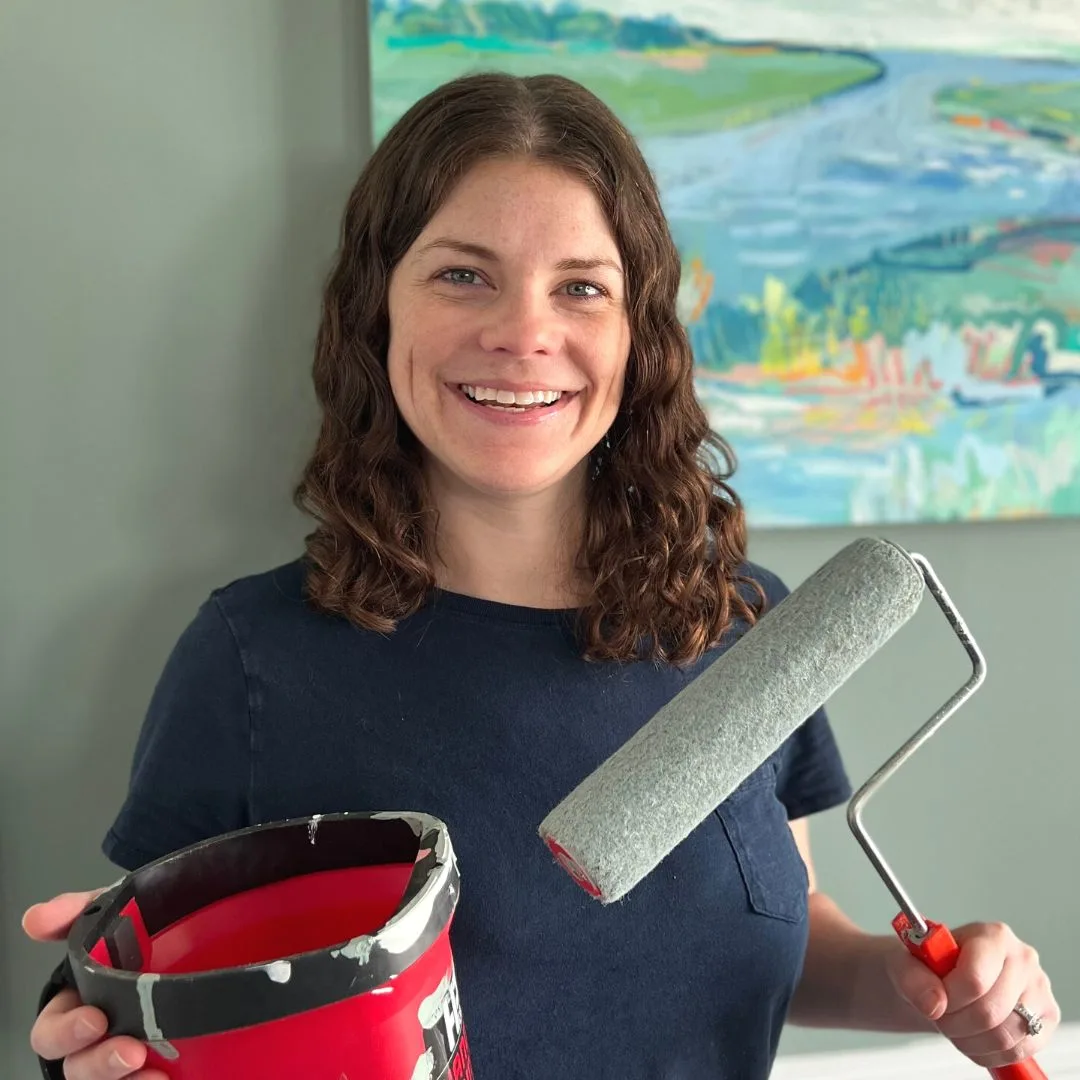 Morgan is passionate about home decor and paint colors. She has been sharing DIY home decor tips since 2012 at CharlestonCrafted.com. From there, she learned to love paint colors, and the Paint Color Project was born in 2022!