Looking for the perfect teal blue paint color? Let's talk about Behr Tower Bridge and if it might be perfect for your home!
I love a coastal chic look. So, of course, I decorate with a lot of teal!
Teal and turquoise colors can be tricky because they can quickly go tiffany blue. Which is fine – but a bit much for a wall color.
When shopping for a teal paint color, it's super important to choose something muted, with gray undertones, to keep it from looking too bright.
I love Behr's Tower Bridge paint color. It's a bright teal that I have used to paint a big dresser, cabinets in our laundry room, and our guest bedroom in our old house.
It's the perfect muted teal paint color!
Be sure to check out all of my favorite blue-gray paint colors!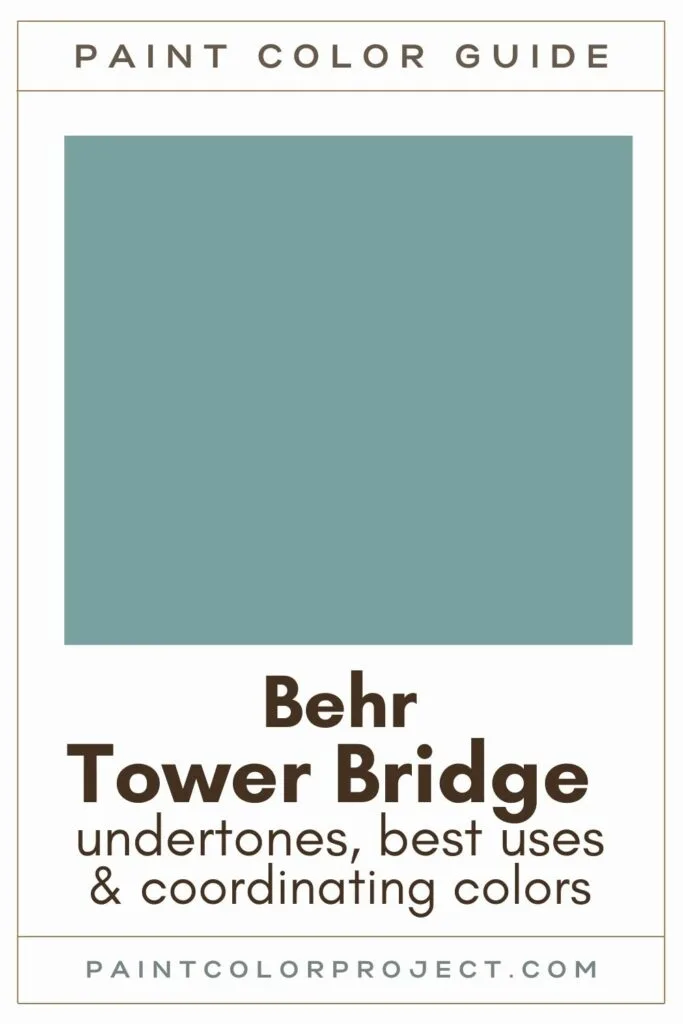 Behr Tower Bridge
Color Family
Tower Bridge is a blue paint color – though some would call it cyan. I don't like the term cyan because it brings to mind neon colors, and this is much more muted.
Light Reflectance Value
32
Light Reflective Value is the measurement of how much light a color bounces around. This is on a scale of 0 to 100 with 0 being pure black and 100 being pure white.
With an LRV of 32, Tower Bridge is a color with plenty of depth to it. Even in brightly lit rooms, it won't be washed out. However, it's not too dark either. It packs the perfect punch!
RGB Colors
R: 123 G: 160 B: 160
RGB describes the amount of each color – red, green, and blue – present in a color. This is on a scale of 0 to 255 for each color. This is basically the color mix to make the color!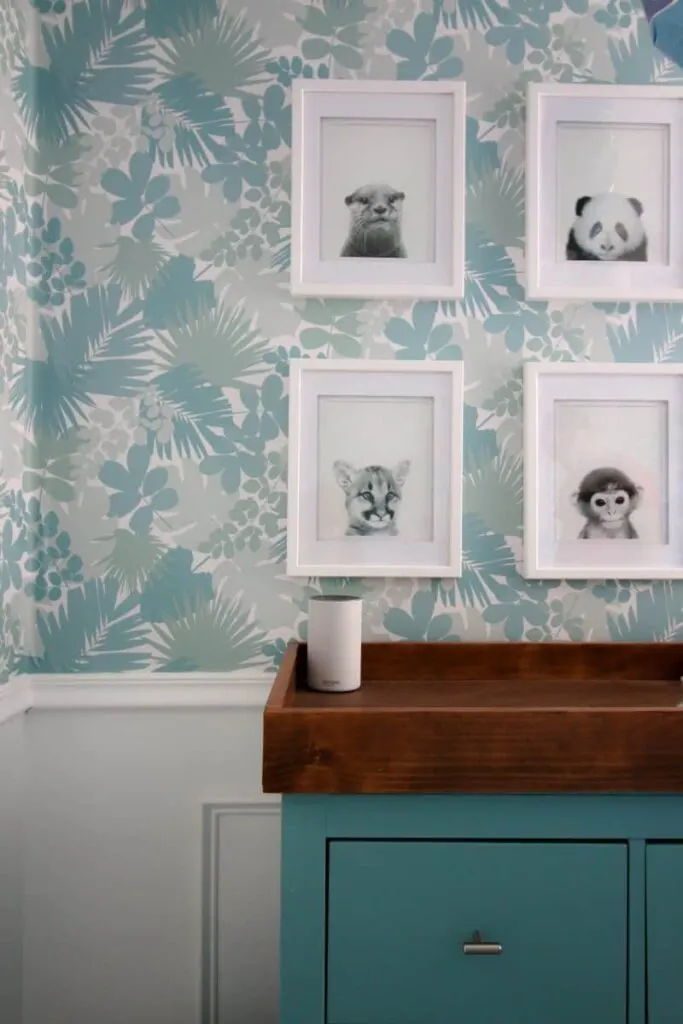 Hex Code
#7ba0a1
Undertones
Tower Bridge is a blue color with a LOT of green undertones. It also has gray undertones, which gives it a muted and not too bright tone.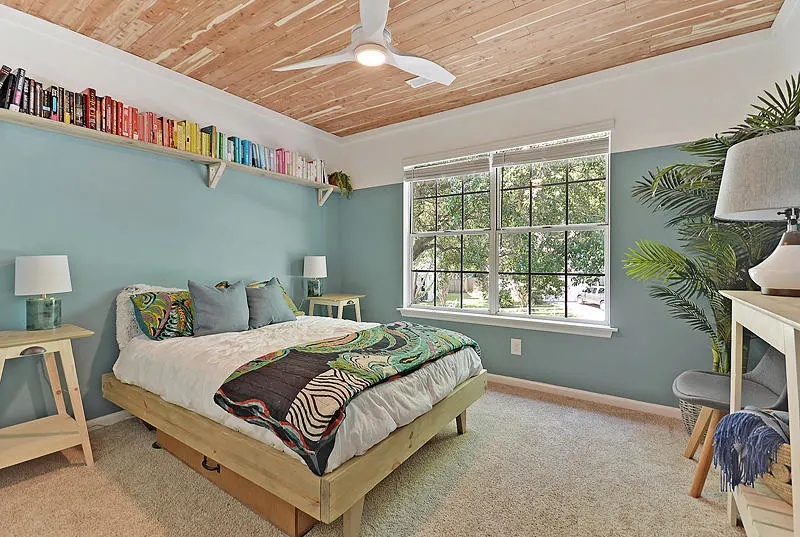 Best uses
I have used this color for furniture, cabinets, and walls of a room. I think it would look great on a front door or shutters, too!
Similar Colors
Behr Provence Blue
Behr Venus Teal
Benjamin Moore Williamsburg Wythe Blue
Sherwin Williams Tranquil Aqua
Valspar Zen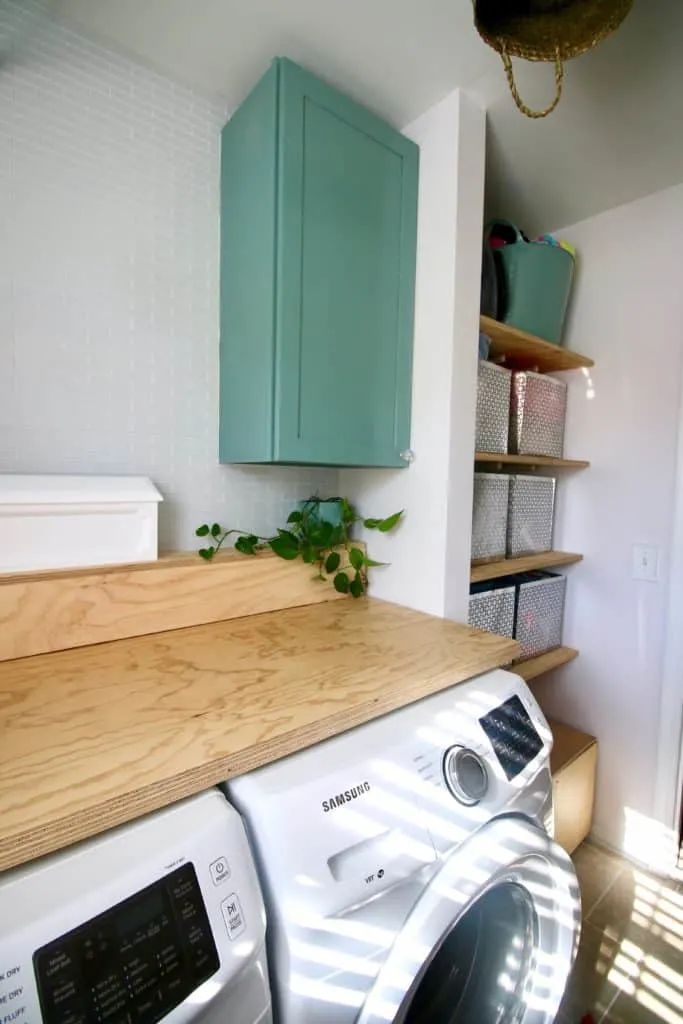 Coordinating Colors
Pair this color with crisp whites, navy blue, and any light, bright accent color. Make sure the accents are at least 2 shades lighter or darker than Tower Bridge for enough contrast.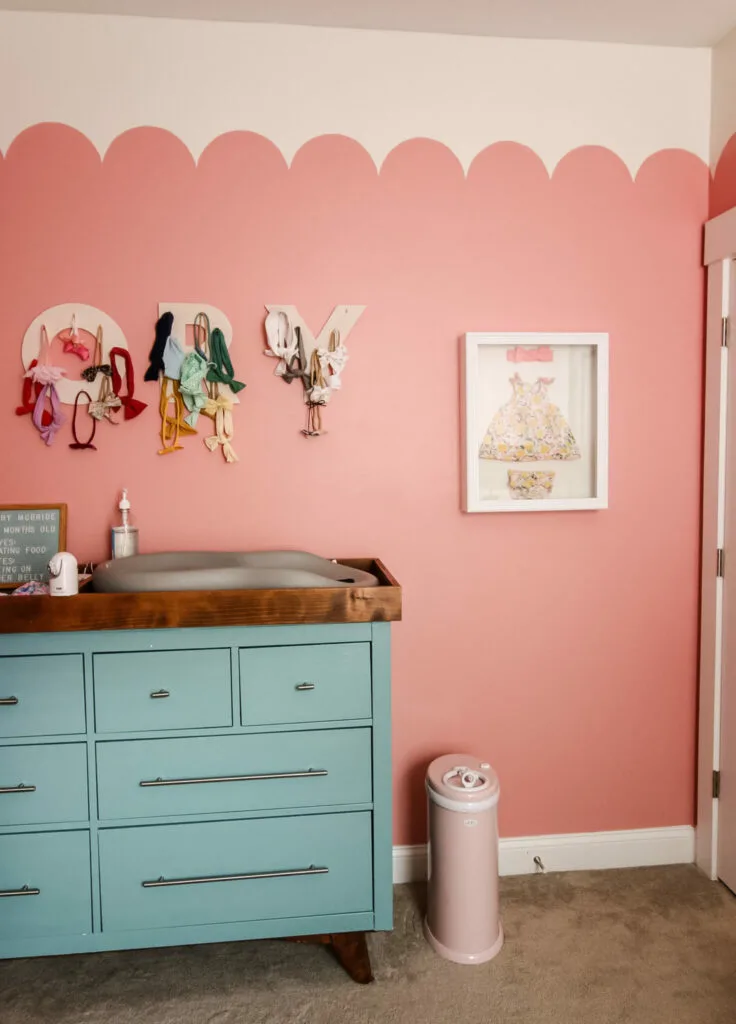 Trim Colors
I prefer to pair cool toned colors like this one with crisp white trim for a high contrast look.
Benjamin Moore Simply White
Sherwin Williams Extra White
Behr Ultra Pure White
Still not sure what paint color to choose?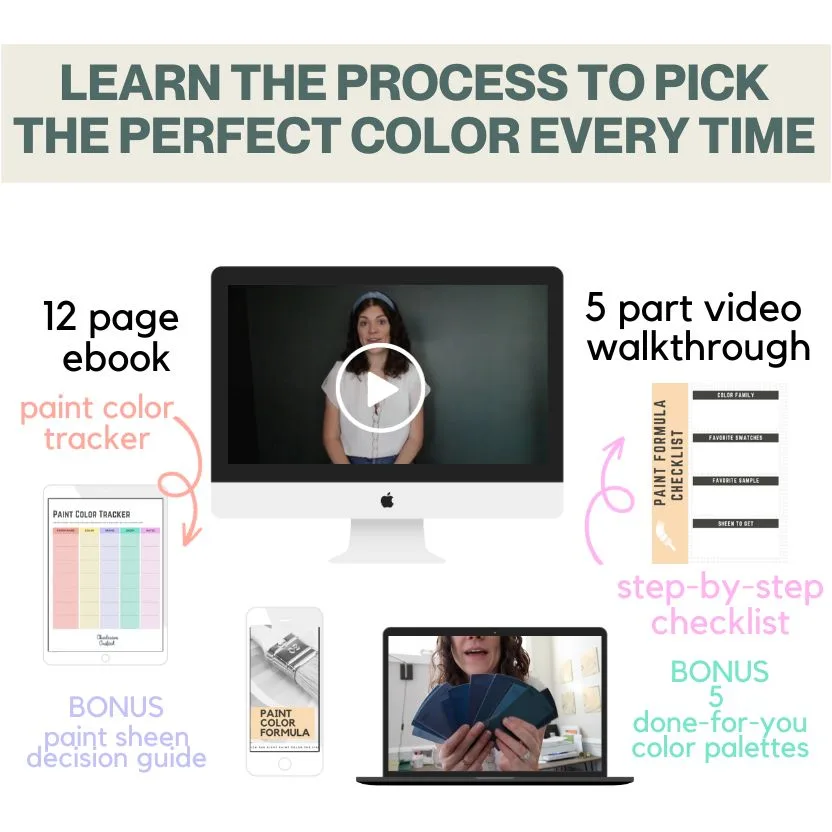 My Paint Color Formula ebook walks you through the painless process of expertly testing paint swatches to ensure you have the perfect color for your home.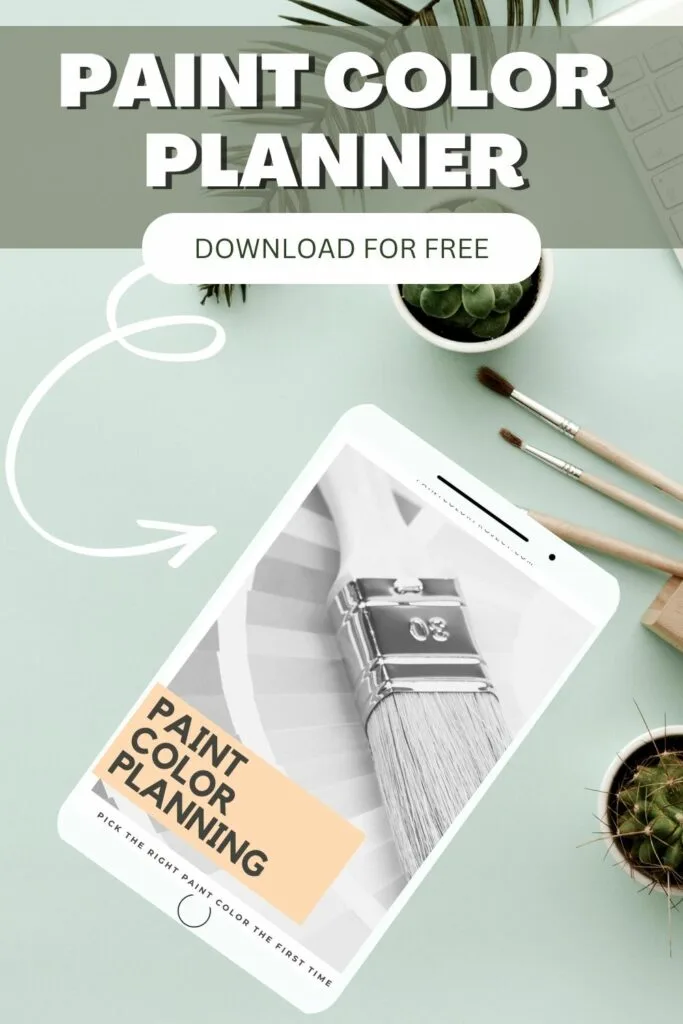 Thanks for reading!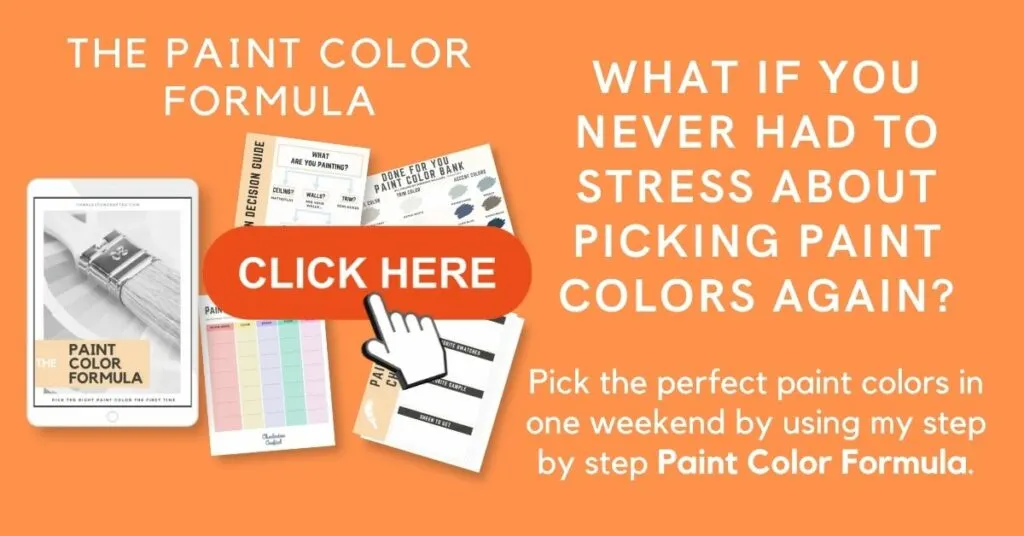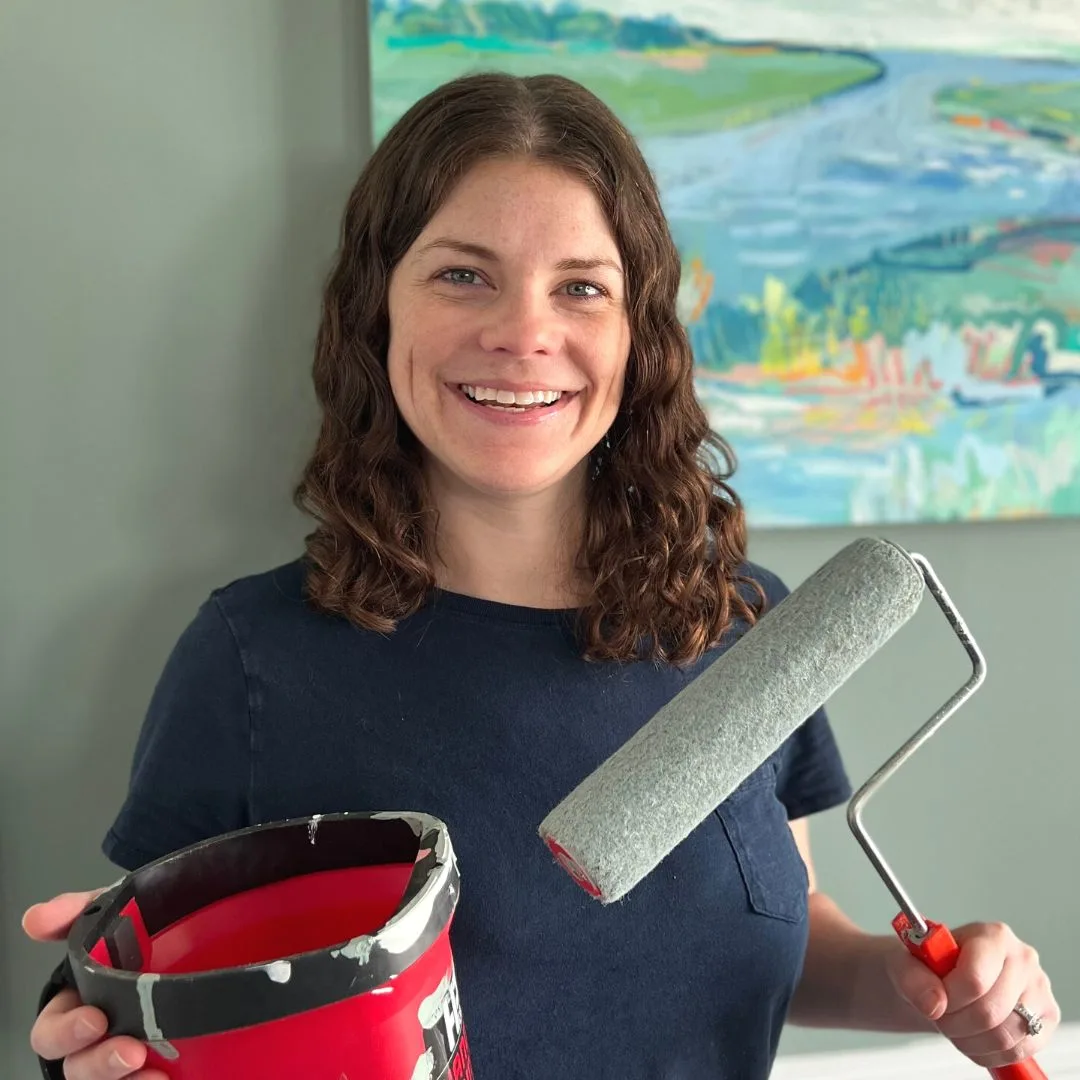 Morgan is passionate about home decor and paint colors. She has been sharing DIY home decor tips since 2012 at CharlestonCrafted.com. From there, she learned to love paint colors, and the Paint Color Project was born in 2022!