Looking for the perfect navy blue paint color? Let's talk about Behr NYPD and if it might be the perfect paint color for your home!
I love a deep, moody paint color. For a deep color to not be too bright or overwhelming, I love a color with lots of muted gray undertones.
So, I went on an obsessive kick to find the perfect navy-charcoal paint color for our fireplace makeover.
And, I found it with Behr NYPD. This deep blue has a ton of gray to it – giving it a subdued finish. We have used it on our living room fireplace wall, our mudroom built ins, and plan to use it on our kitchen cabinets when we re-do the space.
It's fair to say that I am obsessed with this color and its versatility. Let's chat more about it!
Behr NYPD N480-6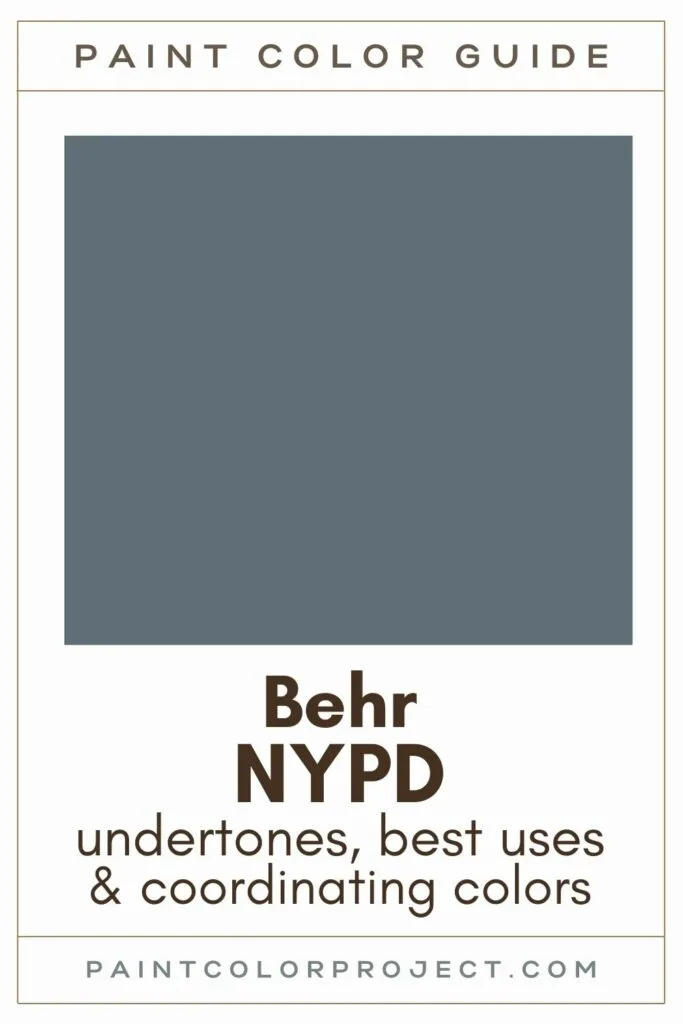 Color Family
NYPD is in the blue or navy blue color family.
Light Reflectance Value
15
Light Reflective Value is the measurement of how much light a color bounces around. This is on a scale of 0 to 100 with 0 being pure black and 100 being pure white.
At 15, this is a VERY dark color. However, it reads as a bit lighter than you might think, especially in brightly lit rooms.
In dark rooms, it reads as very dark.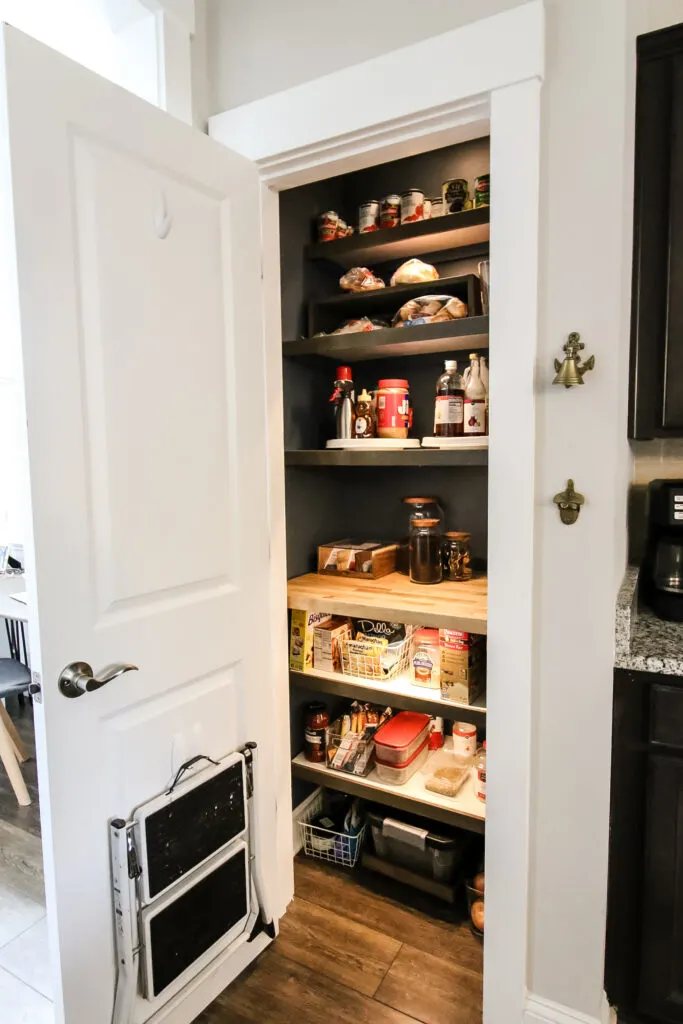 RGB Colors
R: 95 G: 110 B: 119
RGB describes the amount of each color – red, green, and blue – present in a color. This is on a scale of 0 to 255 for each color. This is basically the color mix to make the color!
Hex Code
#55656F
Undertones
This blue has very heavy gray undertones. That's what gives it the muted look and keeps it from looking overwhelmingly blue.
It also has a little bit of green undertones and can read slightly teal, especially in southern light or with yellowed artificial lighting.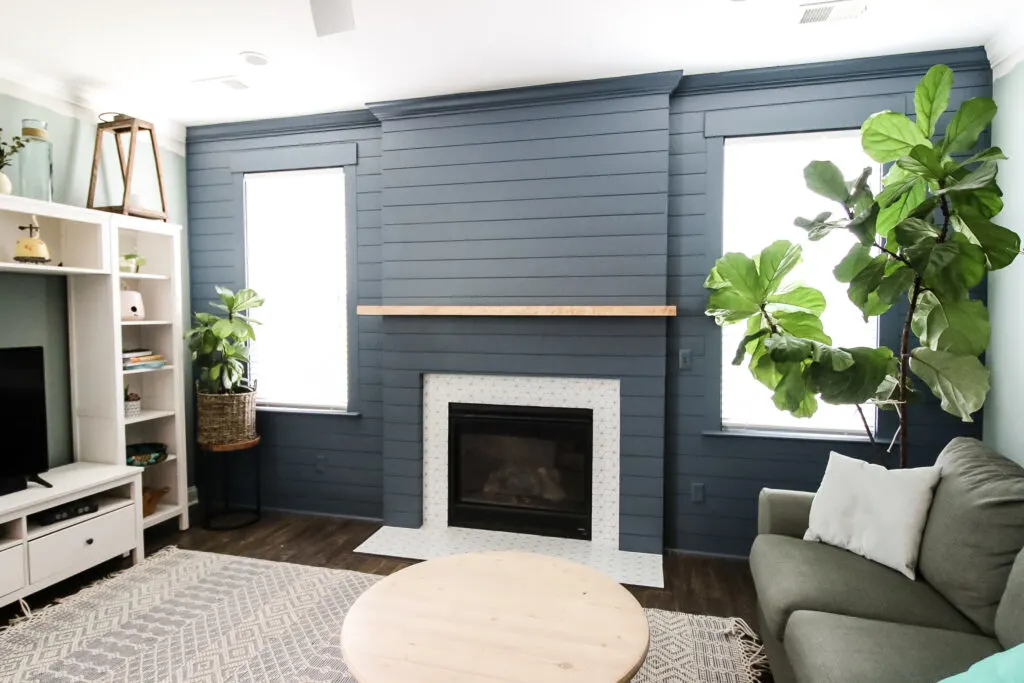 Best uses
I love this color for:
Accent wall
Furniture
Built ins
Dramatic dark cozy bedroom
Similar Colors
Behr Undersea
Behr City Rain
Benjamin Moore Andes Summit
Benjamin Moore Blue Spruce
Sherwin Williams Slate Tile
Valspar Smoky Pitch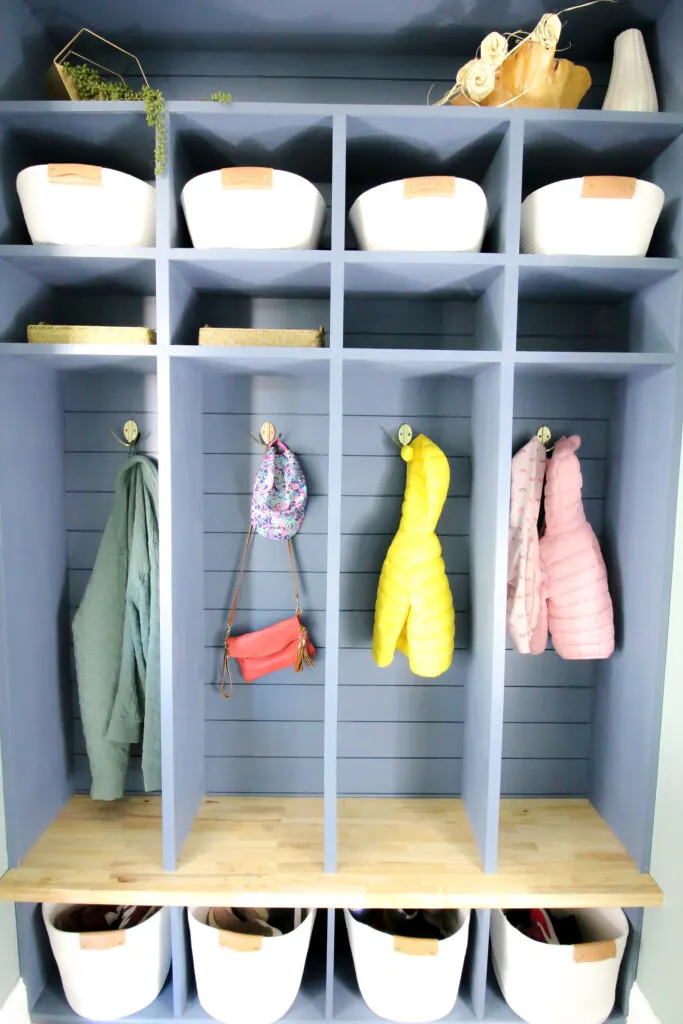 Coordinating Colors
Pair this color with crisp whites, gray-greens, light blues, or yellow for a bold look.
Gray-green colors:
Sherwin Williams Halcyon Green
Light blues:
Behr French Colony
Behr Dayflower
Yellows:
Behr Cellini Gold
Behr Mustard Grain
Trim Colors
Because of the blue tones in this color, I prefer to pair it with a crisp, bright white trim color.
Benjamin Moore Simply White
Sherwin Williams Extra White
Behr Ultra Pure White
Still not sure what paint color to choose?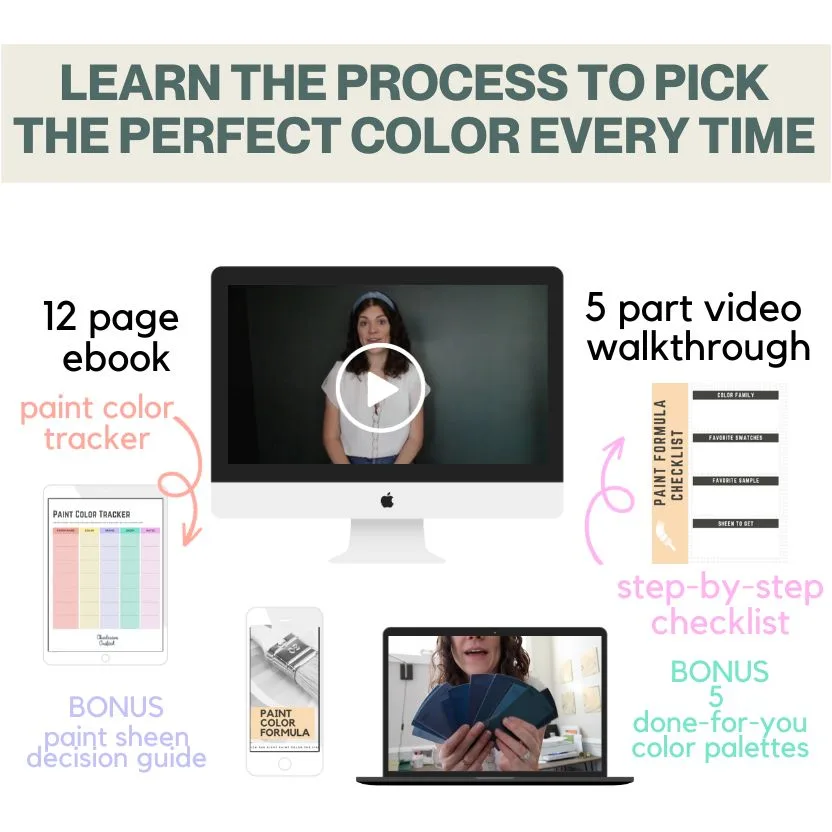 My Paint Color Formula ebook walks you through the painless process of expertly testing paint swatches to ensure you have the perfect color for your home.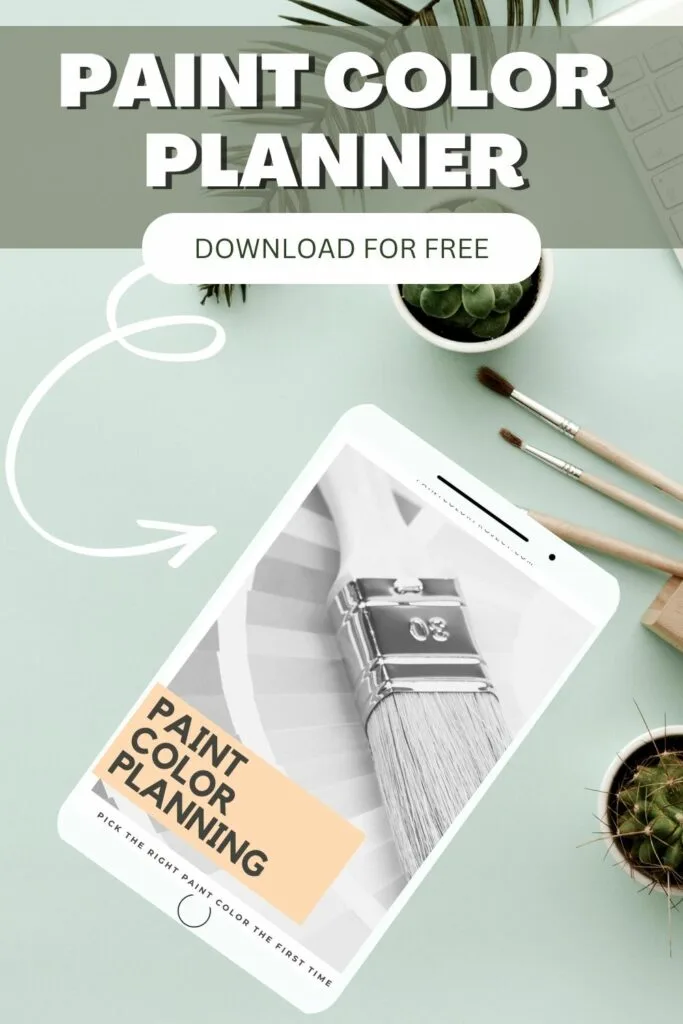 Thanks for reading!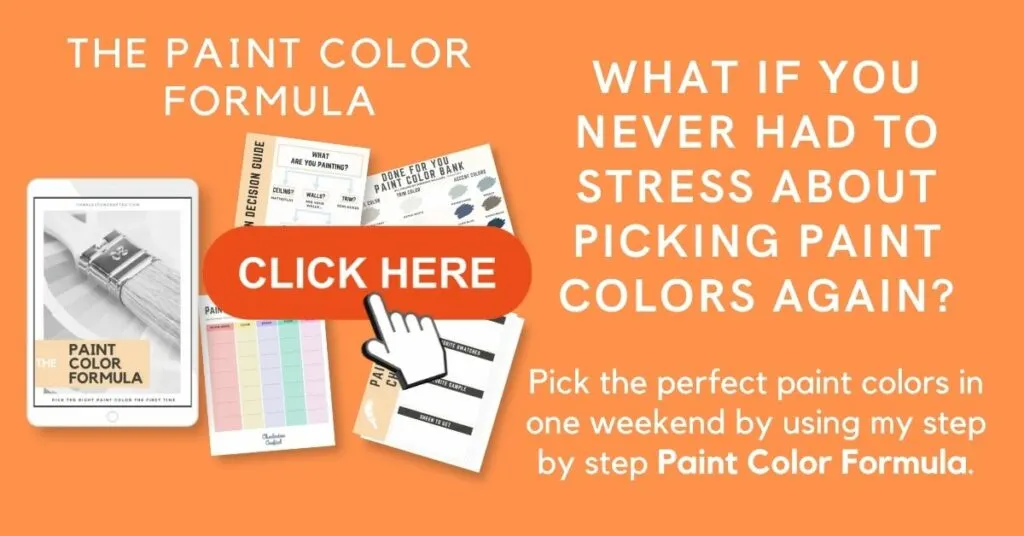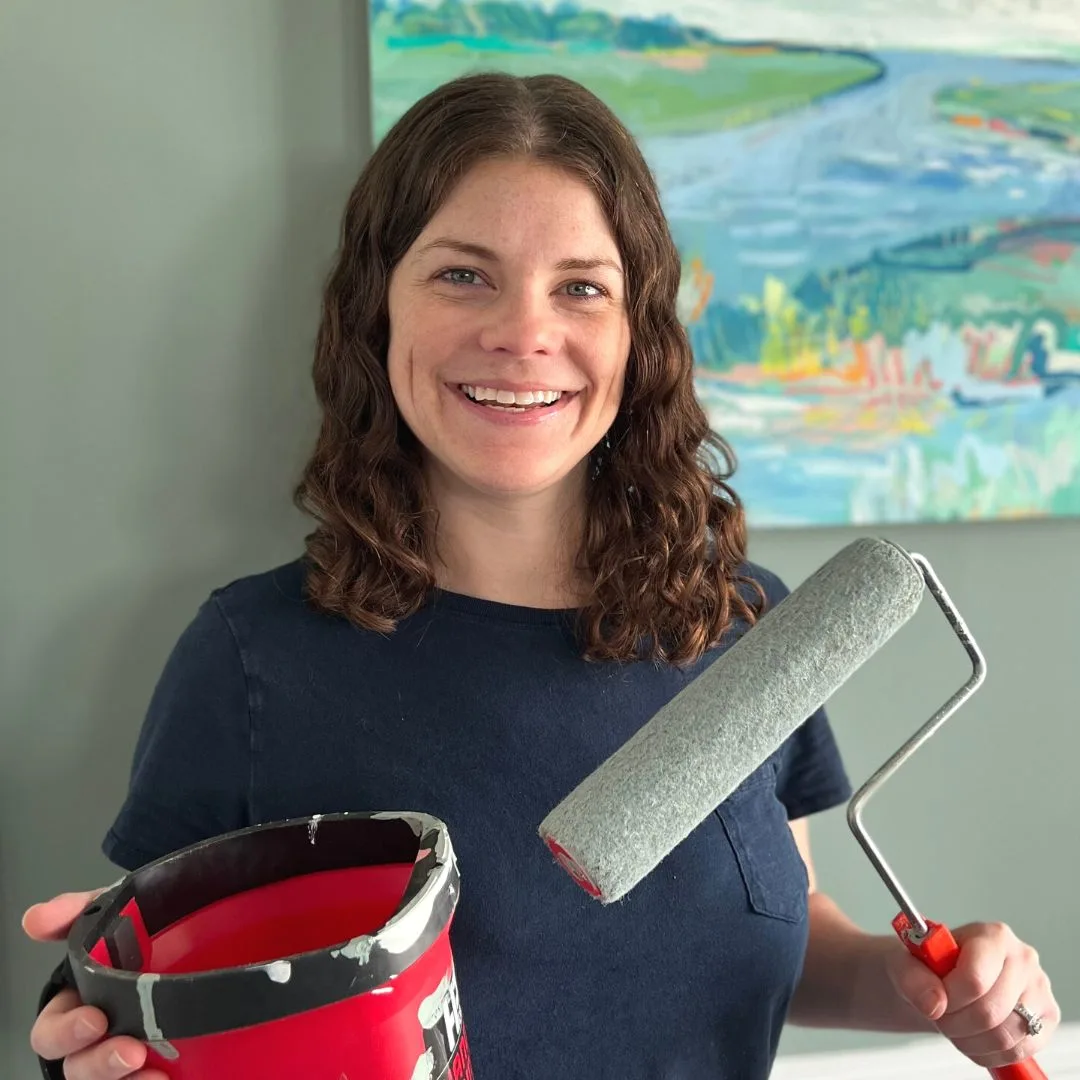 Morgan is passionate about home decor and paint colors. She has been sharing DIY home decor tips since 2012 at CharlestonCrafted.com. From there, she learned to love paint colors, and the Paint Color Project was born in 2022!