Looking for a muted mid-toned green paint color? I am obsessed with Behr Nature's Gift! Here's the undertones, coordinating colors, and trim colors!
Green paint is having a big moment. I am obviously here for it because we have painted the entire main area of our home green! That's the kitchen, living room, entryway, dining room, stairway, and hallway upstairs.
The green color that we chose? Behr Nature's Gift!
I am obsessed with this color. It's a muted green – with lots of gray undertones – and it adds color and interest to the walls but is not at all bright or overwhelming.
It's the ultimate green wall color. Let's chat about it!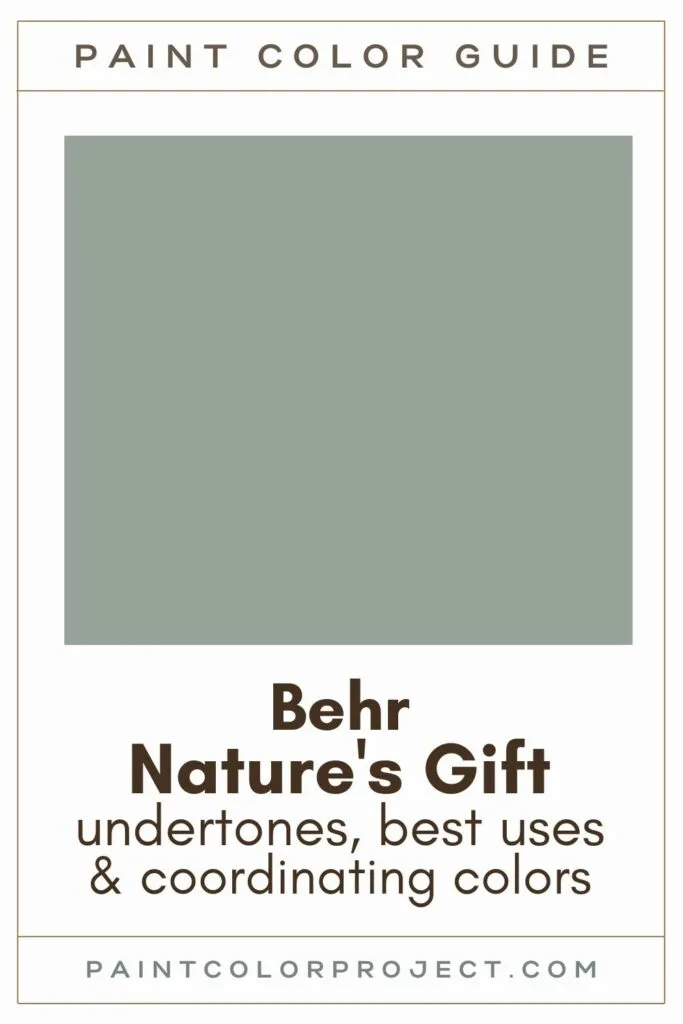 Behr Nature's Gift N410-4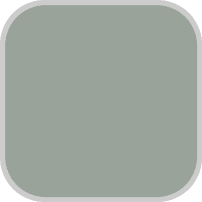 Color Family
Nature's Gift is a green paint color.
Light Reflectance Value
35 – definitely not a light color, has a lot of color depth to it.
Light Reflective Value is the measurement of how much light a color bounces around. This is on a scale of 0 to 100 with 0 being pure black and 100 being pure white.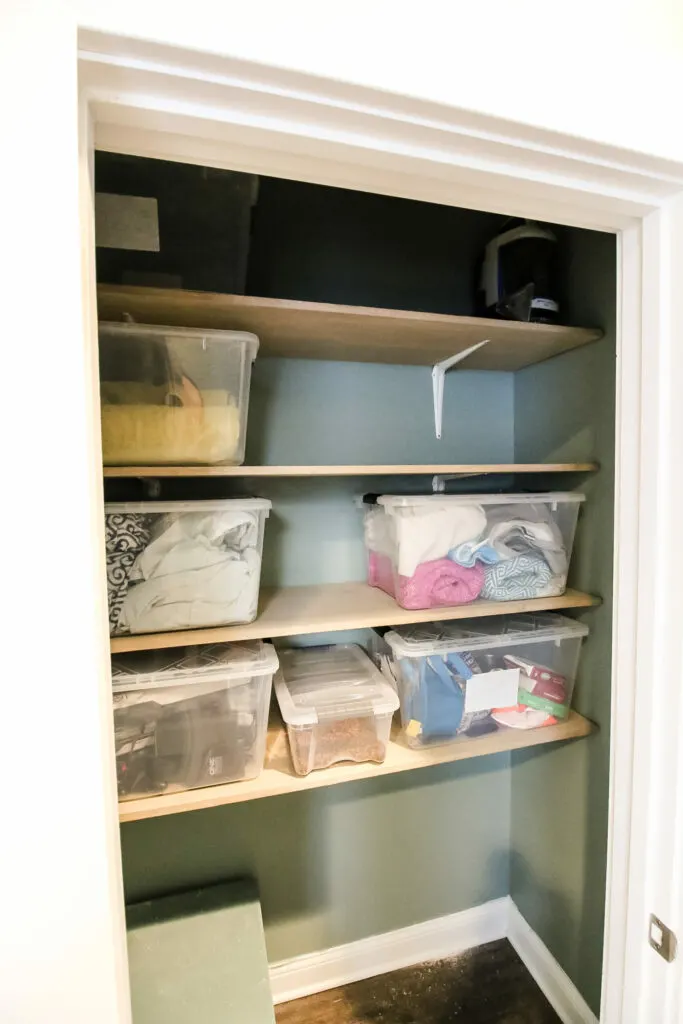 RGB Colors
R: 153 G: 163 B: 153
RGB describes the amount of each color – red, green, and blue – present in a color. This is on a scale of 0 to 255 for each color. This is basically the color mix to make the color!
Hex Code
#97A197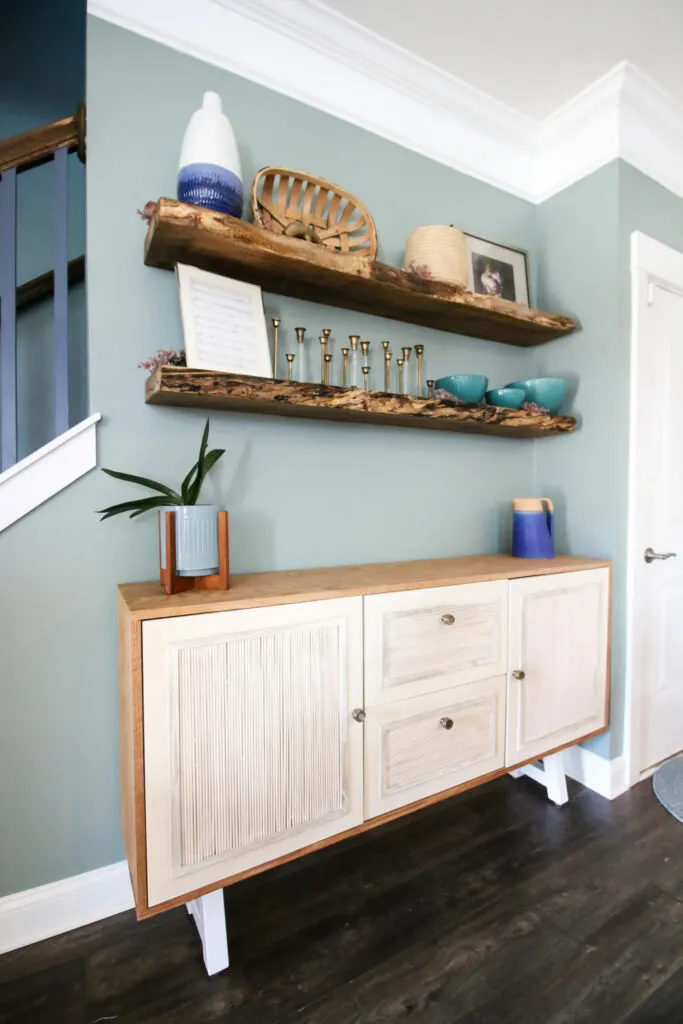 Undertones
Nature's Gift is a green color with gray undertones. The gray undertones make the color muted and not too bright.
This color has some blue to it – blue is a part of green – but it doesn't feel like a blue-green or teal at all.
Best uses
We used this color as a whole house paint color! It's great for all of the walls in any room that you want to have a nature-inspired or boho look.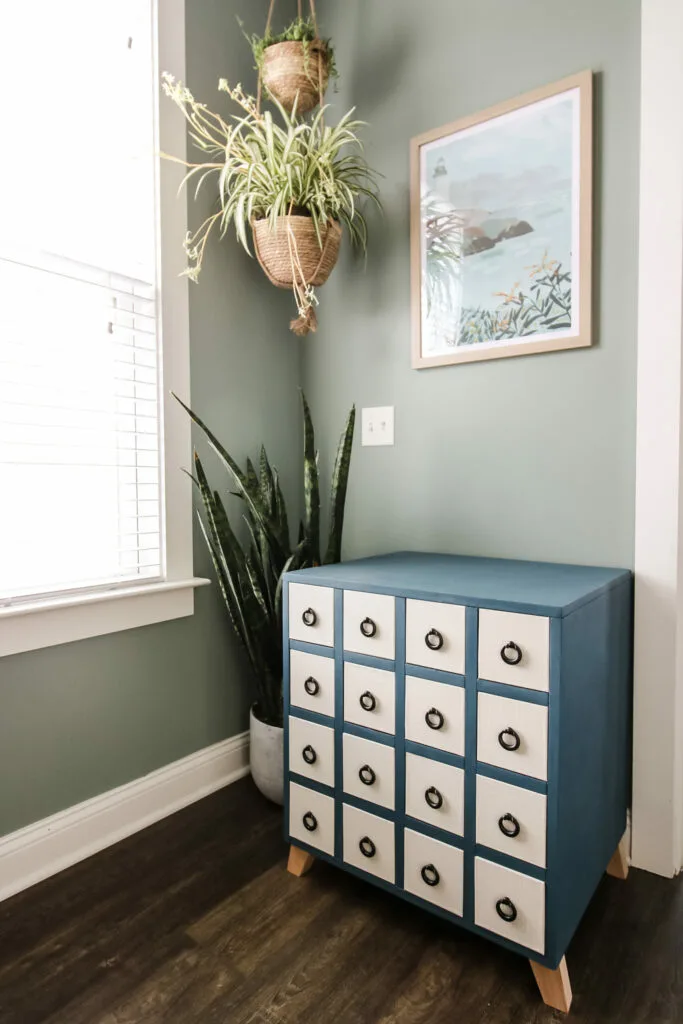 Similar Colors
Behr Sharkskin
Behr Sage Gray
Benjamin Moore Heather Gray
Valspar Spring Spirits
Valspar Seafoam Storm
Sherwin Williams Marine
Sherwin Williams Mystery Green
Coordinating Colors
This color pairs beautifully with a few different options. It definitely looks good with neutral colors – white, cream, tan, and gray.
I like to pair this color with navy blue. Our main accent color is Behr's NYPD, which has a nice contrast.
It also pairs great with natural wood tones and boho themed accents.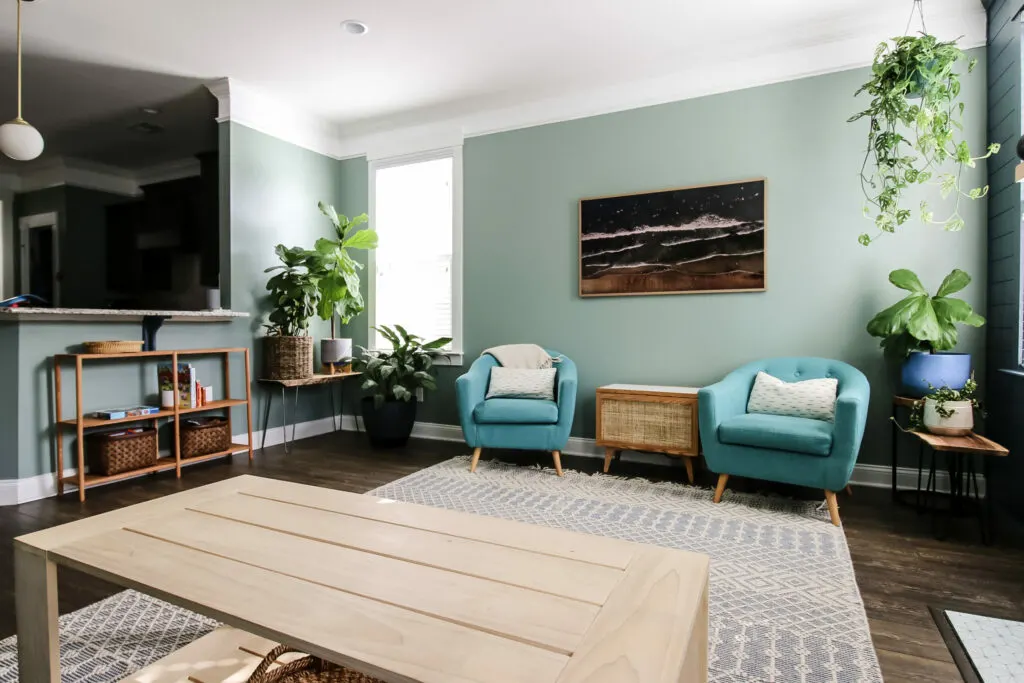 Trim Colors
I like to pair Nature's Gift with a crisp, cool, white paint color for trim.
Bright white trim colors:
Benjamin Moore Simply White
Sherwin Williams Extra White
Behr Ultra Pure White
Still not sure what paint color to choose?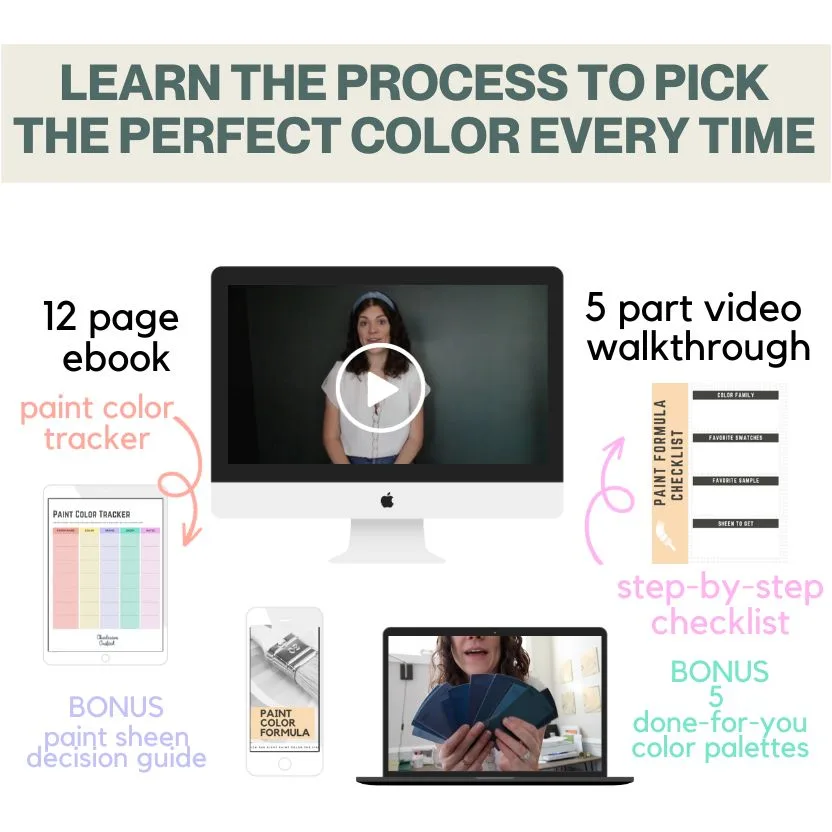 My Paint Color Formula ebook walks you through the painless process of expertly testing paint swatches to ensure you have the perfect color for your home.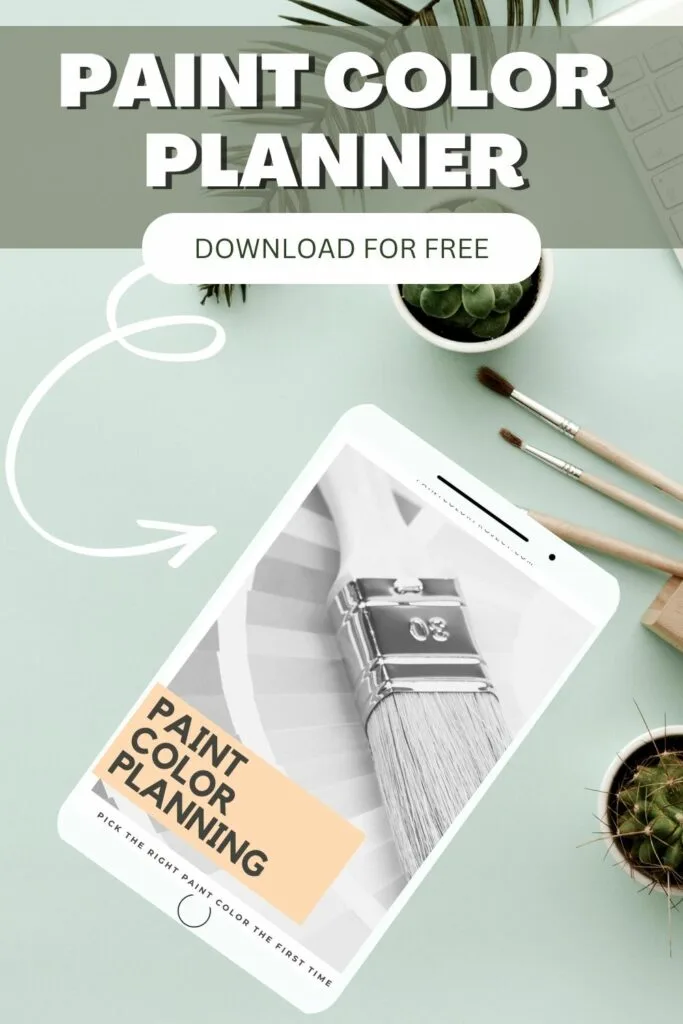 Thanks for reading!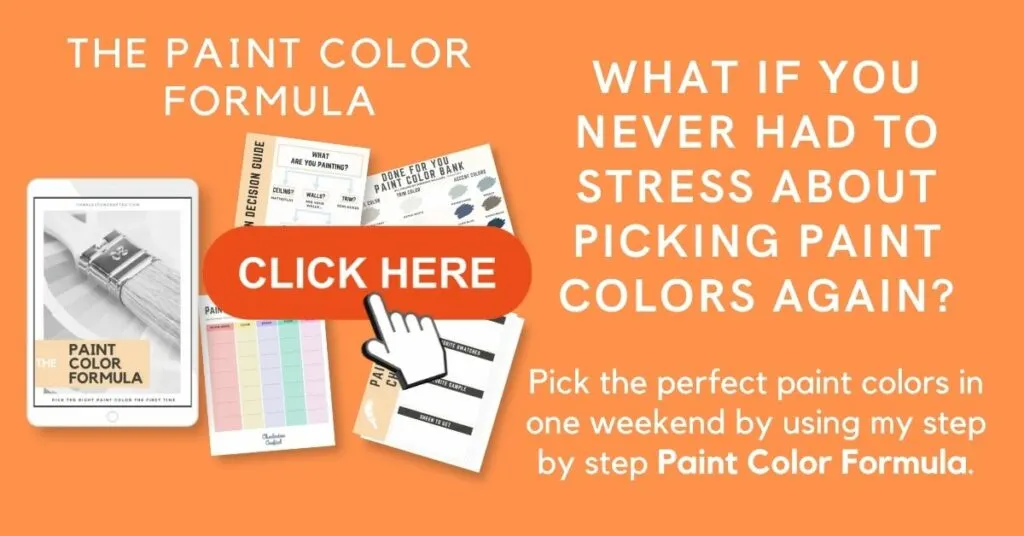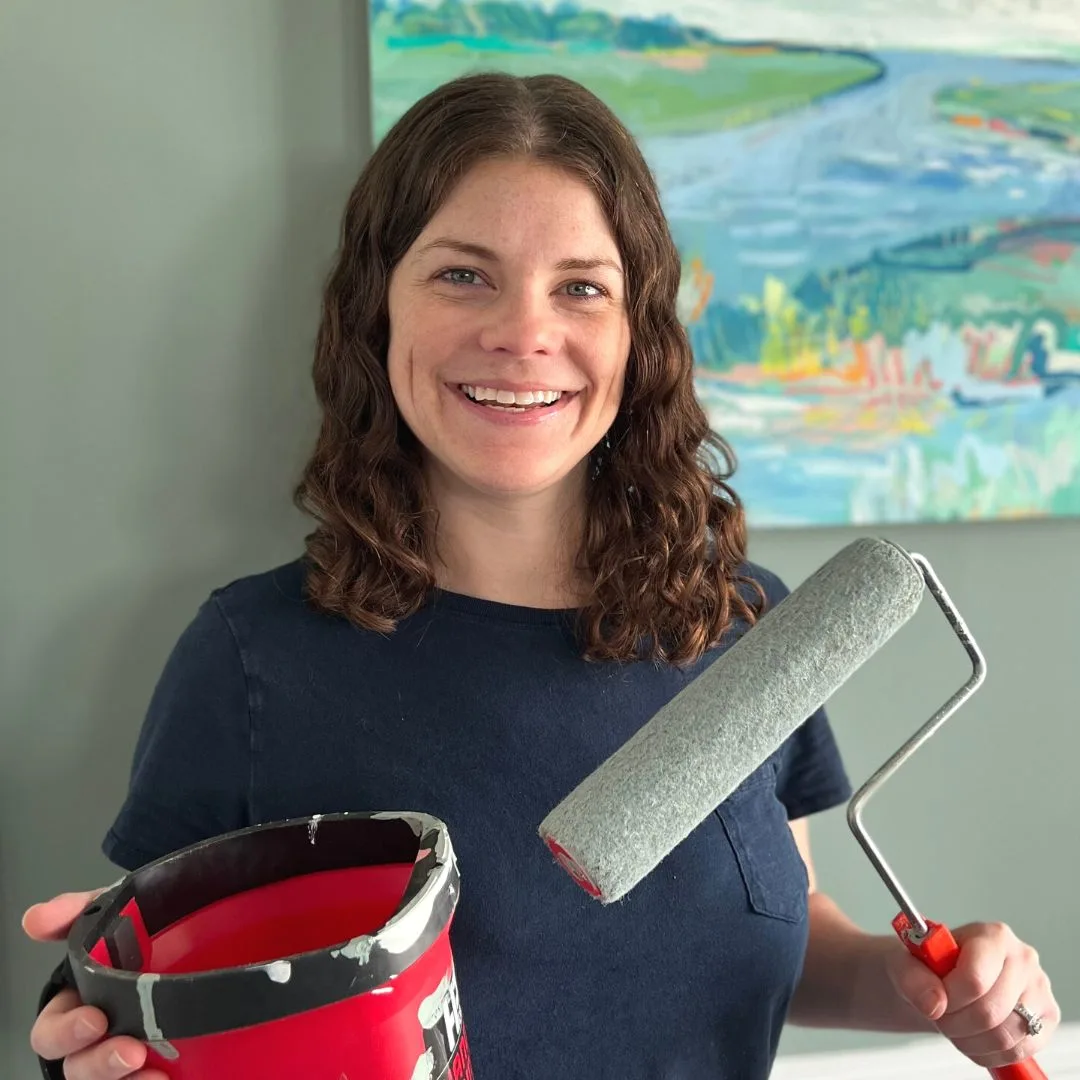 Morgan is passionate about home decor and paint colors. She has been sharing DIY home decor tips since 2012 at CharlestonCrafted.com. From there, she learned to love paint colors, and the Paint Color Project was born in 2022!