Looking for the perfect white paint color? Let's compare Sherwin Williams Eider White vs Snowbound to see if one might be right for you!
People love painting their homes white. It's light, bright, and often makes a room feel larger instantly.
However, white paints can feel stark if done wrong. So, an off-white is often a safer choice for allowing a white room to feel more cozy and inviting.
Two of the most popular colors in this category are Sherwin Williams Eider White and Snowbound.
Read my full review of Eider White
Read my full review of Snowbound
Eider White vs Snowbound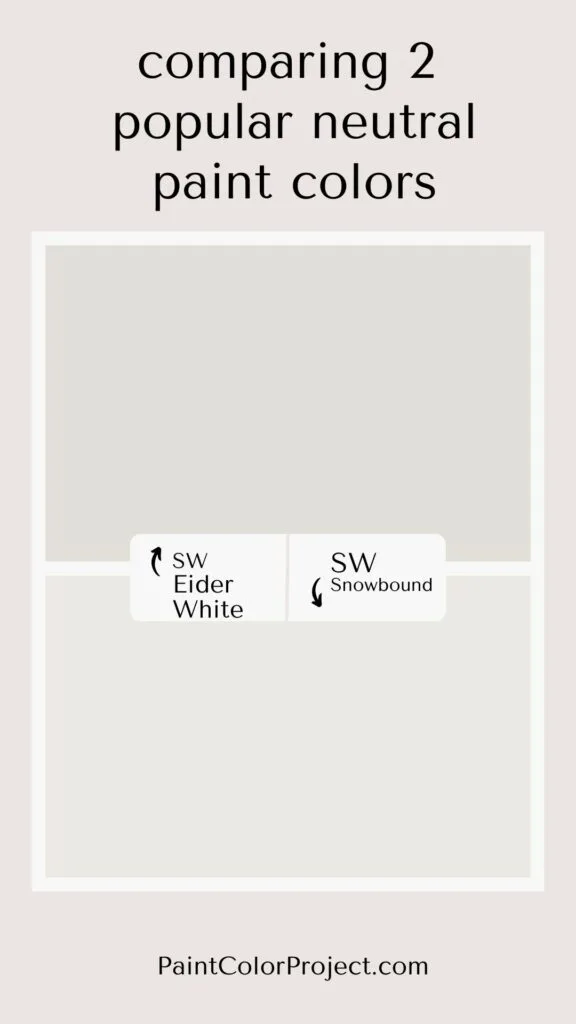 What is similar about Eider White vs Snowbound?
These are both light, bright greige paint colors. They are very neutral with similar undertones.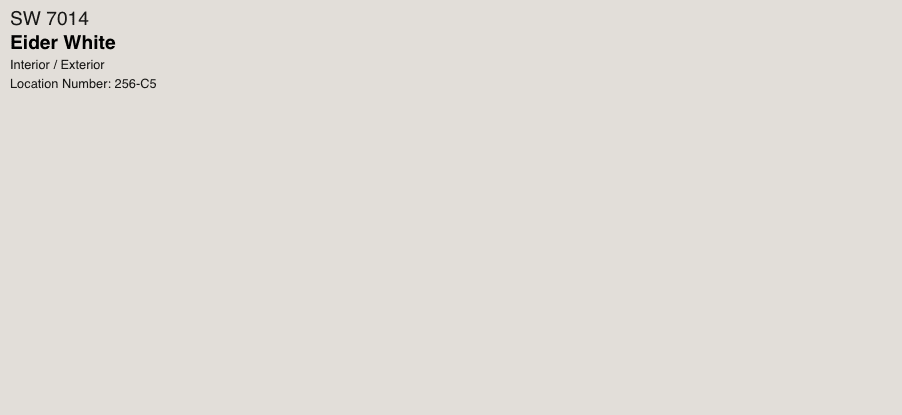 Undertones
These colors both have warm, pink undertones. That's what really makes them look similar – they are basically two shades of the same color.
What is different about Eider White vs Snowbound?
A major difference between these colors is the color depth – or darkness of the colors.
Eider White has an LRV – Light Reflective Value – of 73, while Snowbound's is 83. The closer to 100, the closer to pure white the color is.
So, Snowbound is significantly lighter and brighter compared to eider white.
In fact, Snowbound is light enough to be considered a white paint color. Eider White is firmly in the off-white category.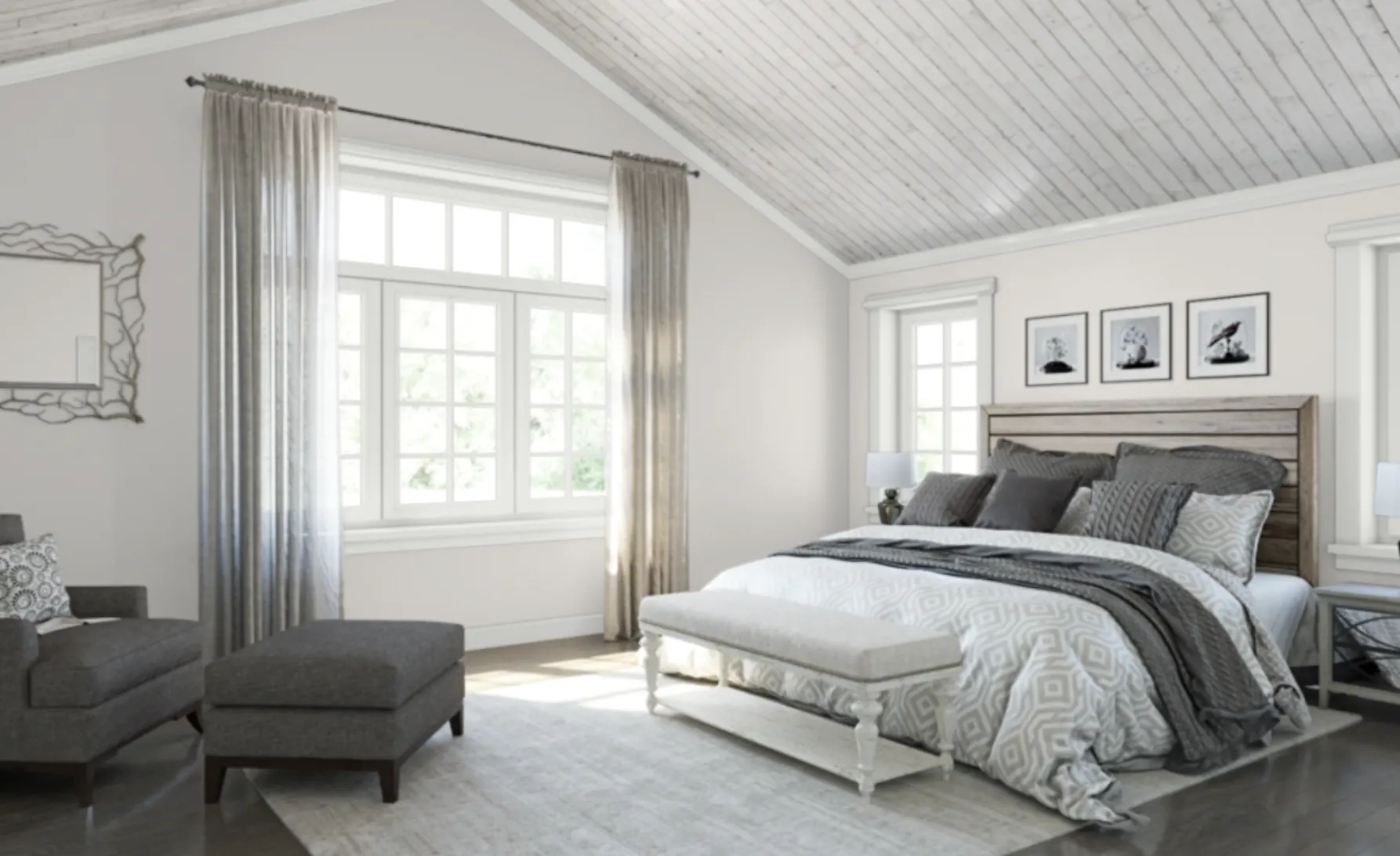 | | | |
| --- | --- | --- |
| | Eider White | Snowbound |
| LRV | 73 | 83 |
| RBG | R:226 G:222 B:216 | R:237 G:234 B:229 |
| Undertones | Light gray color with warm undertones, often reads pink or even purple | Snowbound has soft, warm undertones. It leans a bit taupe (creamy, pink) or beige. |
How do I decide between these two colors?
The biggest difference between these colors is their lightness. Snowbound is significantly lighter than Eider White. So, do you want your walls to read closer to white or to have more color to them?
Remember that rooms with lots of bright natural light are going to wash out more – making the wall color look even brighter. On the other hand, dark rooms will find the walls looking a bit dingy and darker.
Free printable PDF Snowbound Paint Color Palette
Join the (free!) PaintColorProject+ community to access this exclusive color palette! Once you join, you can right click & save the palette image!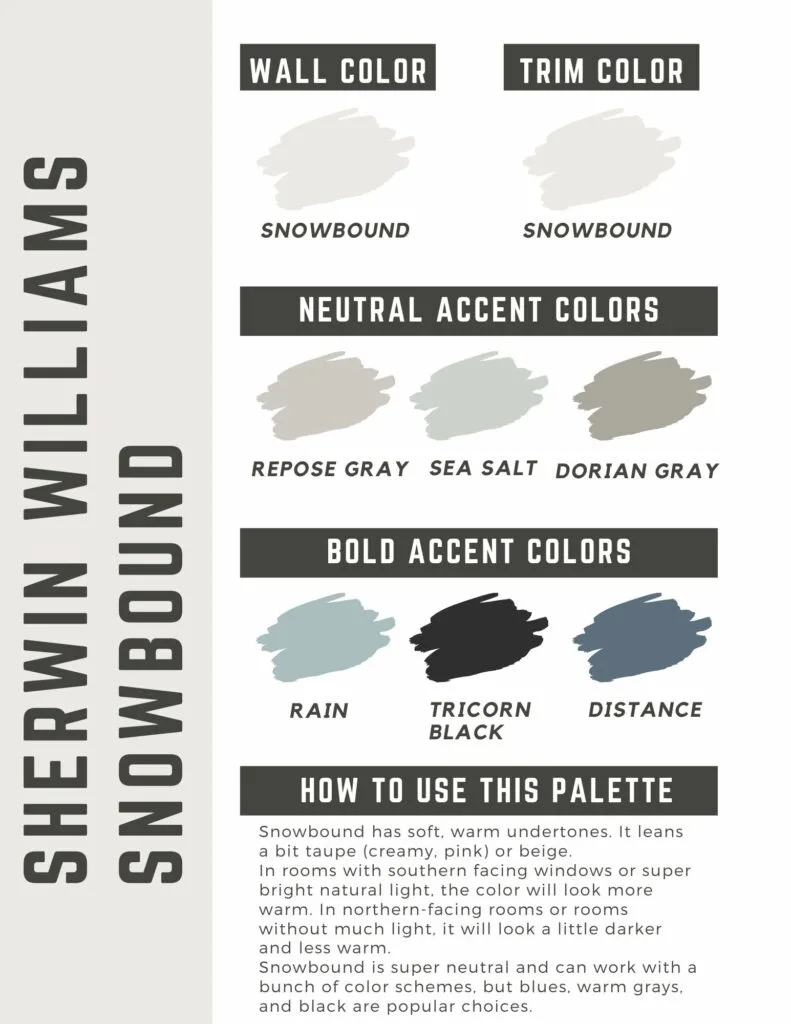 Still not sure what paint color to choose?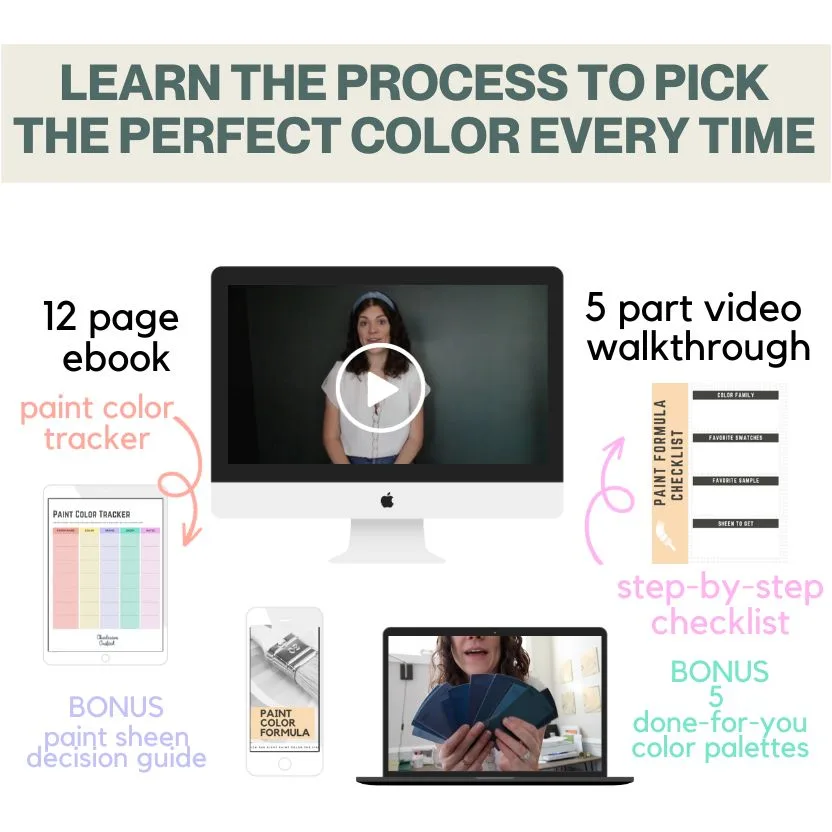 My Paint Color Formula ebook walks you through the painless process of expertly testing paint swatches to ensure you have the perfect color for your home.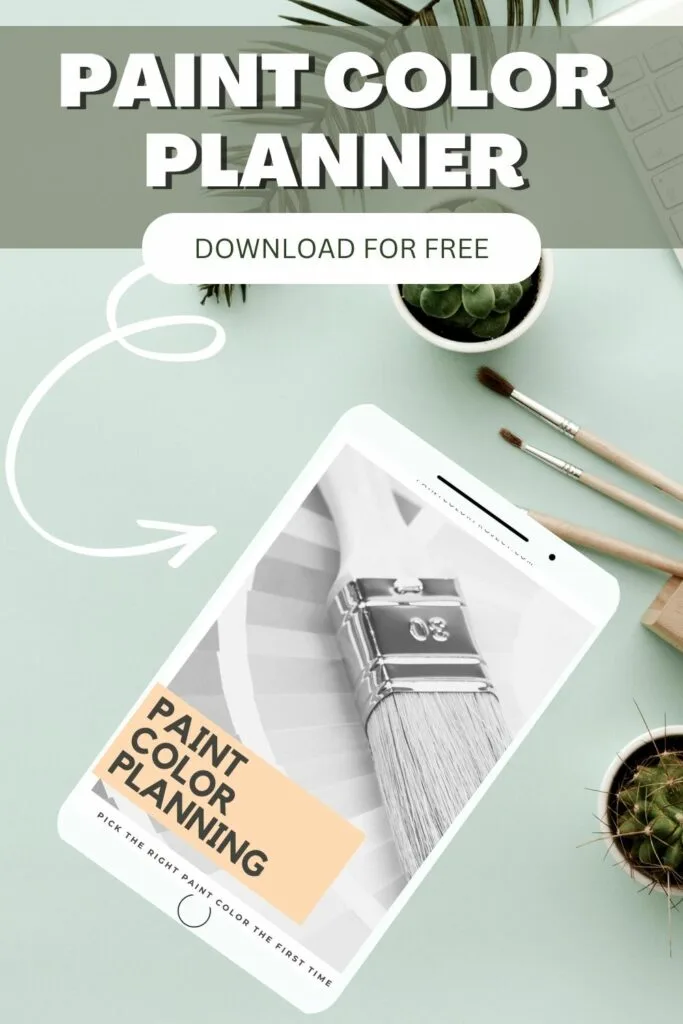 Thanks for reading!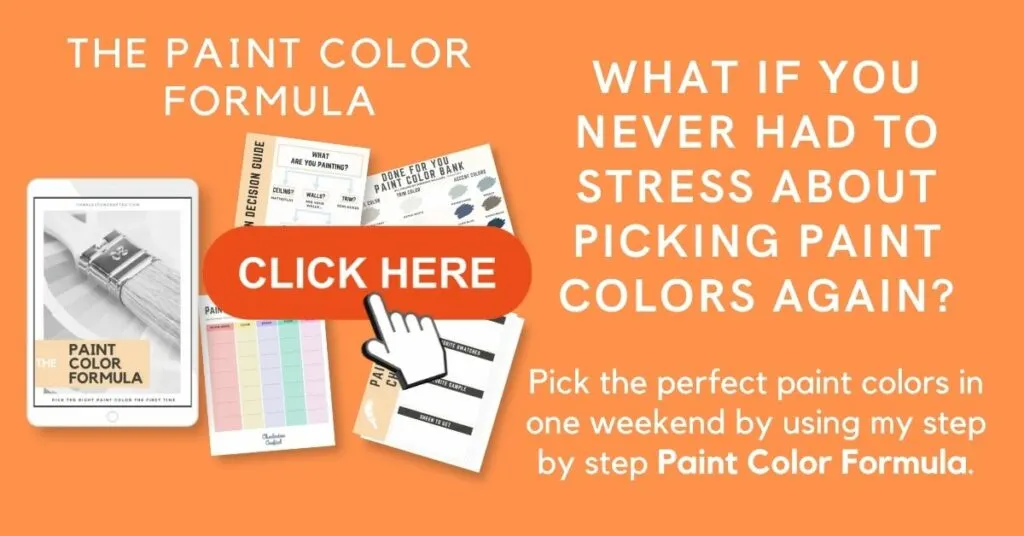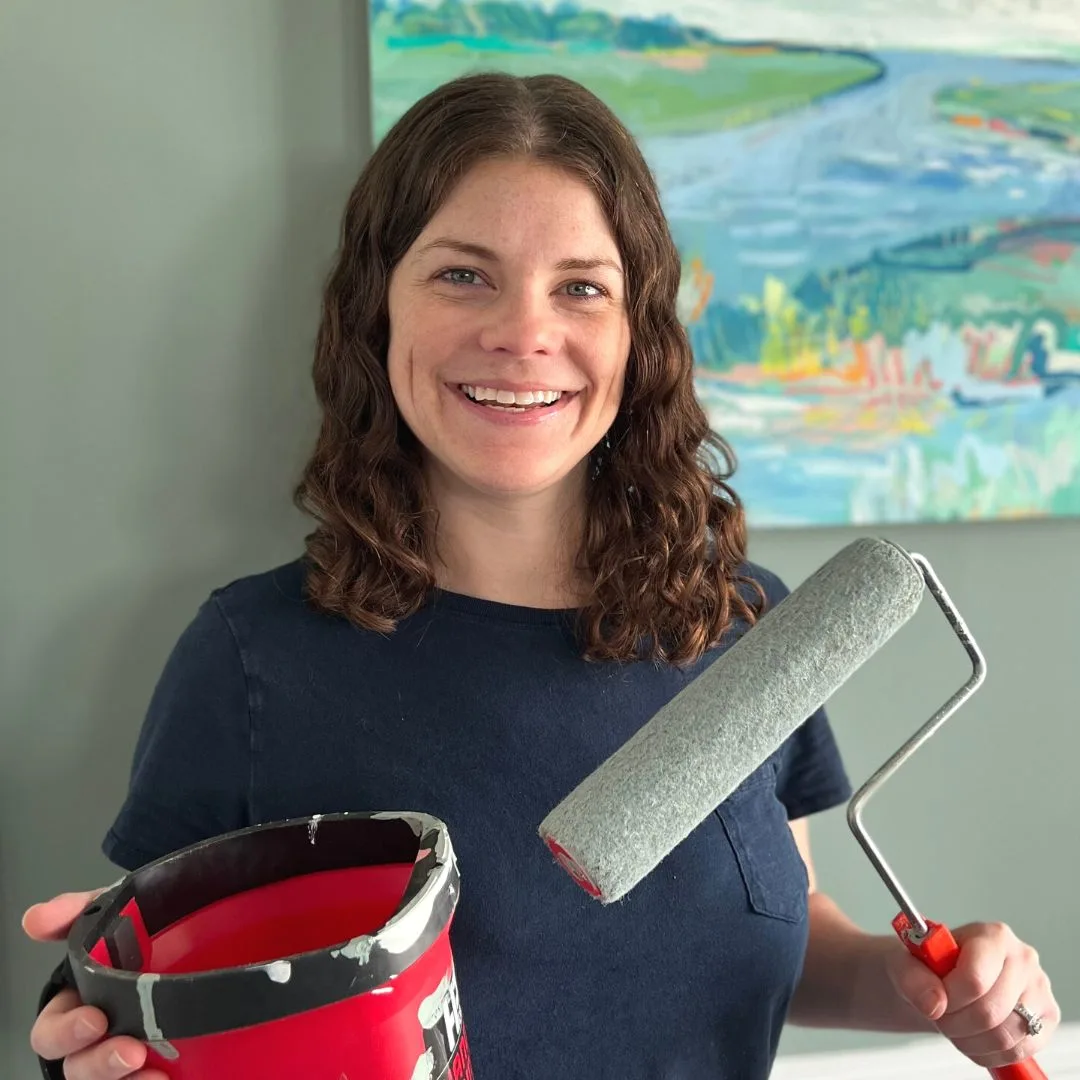 Morgan is passionate about home decor and paint colors. She has been sharing DIY home decor tips since 2012 at CharlestonCrafted.com. From there, she learned to love paint colors, and the Paint Color Project was born in 2022!