Looking for the perfect dark green paint color? Here is a guide to how to pick the perfect dark green paint color for your home!
I am really feeling green paint colors lately. It's one of my favorite colors for interior walls!
Green is definitely a big trend right now – so I'm seeing it everywhere I look.
And I love it! Green can feel like you are returning to nature. It's earthy and calm and relaxing.
Imagine green wall paint, green cabinets, or even a green accent wall.
Dark green paint is especially having a moment – we are seeing dark green bedrooms, dark green living rooms, and dark green accent walls all over the home.
Green paint colors can be hard to choose – there are SO many shades!
Here are some factors to consider and a ton of green paint colors in real rooms!
How do I choose the right shade of green paint?
You want to first pick a vibe that you like – look for inspiration photos to decide light green, dark green, sage green, etc.
Get samples and test them in your actual space! Test them on multiple walls at all times of day. My Paint Color Formula shares the exact process I use to pick paint colors!
Shades of green
Dark greens can include:
Hunter green
Forest green
Dark olive green
Emerald green
Is there a warm green?
Warm greens will be greens with a lot of yellow or brown to them. Think olive green as a good example of a warm toned green!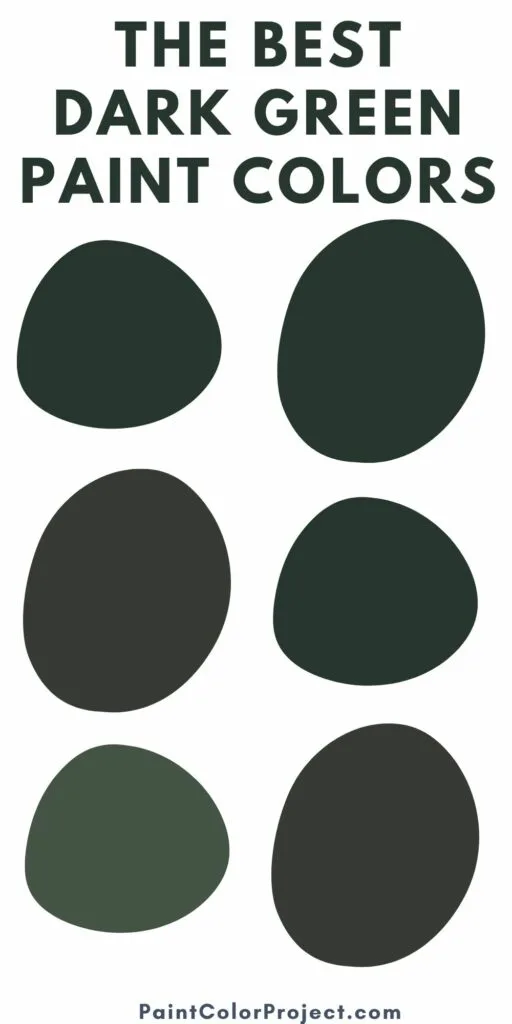 What is the darkest green paint color?
Charleston Green is a really dark green color! They say that it was made when Charleston was a british colony and required to use black paint for their fencing. The charlestonians rebelled and added just a few drops of green to the black paint to jazz it up a bit.
Is Hunter Green the same as forest green?
Typically, hunter green is a bit darker than forest green, but they are often used interchangeably.
Is green a good house color?
Yes! Green is a great color to paint your house. It's great for exteriors that are in green, wooded areas as it really gives the home a nature-inspired aesthetic.
I love green for nature-inspired or boho style rooms. It's really cozy!
Green pairs well with white, black, blues, yellows, and even pink! It's a very versatile color.
Where should I use green paint?
You can use green paint for:
the exterior of your home
the walls of a room
an accent wall
board and batten – tone-on-tone texture
an accent piece such as a fireplace
kitchen cabinets
bathroom cabinets
a piece of furniture
a ceiling
What is the color psychology of green?
Color psychology is the idea that different colors make you feel different ways. Green is said to bring out feelings of nature, healing, freshness, and quality!
The best dark green wall paint colors
Behr Trailing Vine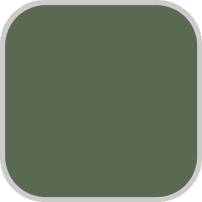 This is a true deep green wall paint color that I used as the background color for Luke's jungle mural!
It has a bit more green to it than some of the other greens on this list – and it looks definitely green on the all, without being bright or neon at all.
Behr North Woods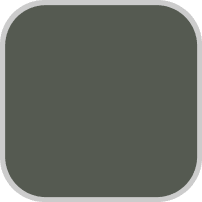 This is a deep green color with muted undertones, so it doesn't look too forest green but almost black on the wall, especially at night.
See my complete north woods color review.
Sherwin Williams Rookwood Sash Green

This is a very rich forest green. It has just a touch of blue undertones, and in cool light could look a bit teal. If you are looking for a deep green paint that feels cool toned, this is a great option.
Benjamin Moore Waller Green

I love that this green is very dark but not overwhelmingly green. It almost looks charcoal in certain lighting. It's a great dark green wall color that can almost look neutral in the right lighting!
Click here for a peel and stick sample of Waller Green.
Sherwin Williams Pewter Green

This is the perfect earthy sage green paint color. It is gorgeous on the exterior of a home in an earthy, wooded lot!
This color is sort of on the border between mid-olive green and dark green, but I think it verges on dark green so I am including it here. It's a great dark green interior paint color!
Behr Meteorological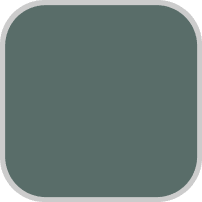 This is an almost teal green color because it has a lot of blue undertones to it. This jewel tone is really rich and plays well with both warm and cool undertones.
Behr Black Bamboo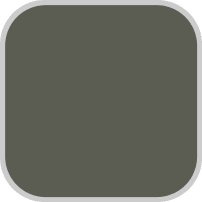 If you like an olive green, this is a great option. It's dark but not too dark, the green tones really shine through.
Sherwin Williams Shade Grown

This beautiful deep green color has a vintage feel and pairs really nicely with metallic tones and light neutrals.
Click here for a peel and stick sample of shade grown.
Clare Current Mood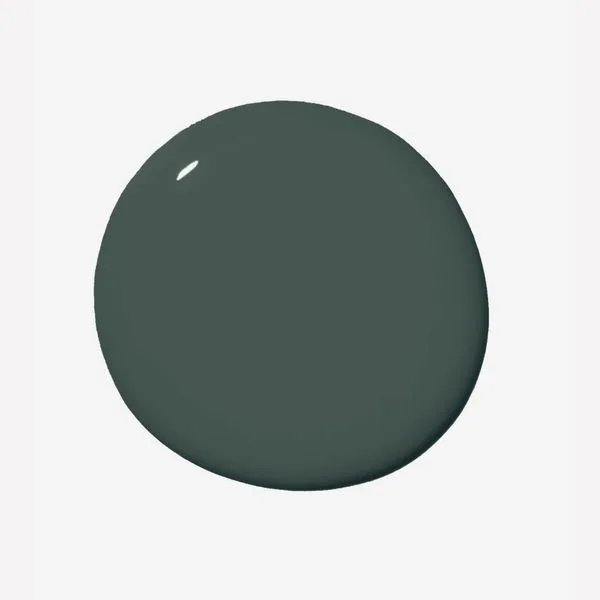 This trendy color has a lot of blue undertones to it, making it a beautiful teal green paint color.
Behr Rainforest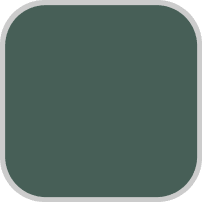 This is a rich, true green color. It's super dark making it moody and perfect for a small space.
Fusion Mineral Bayberry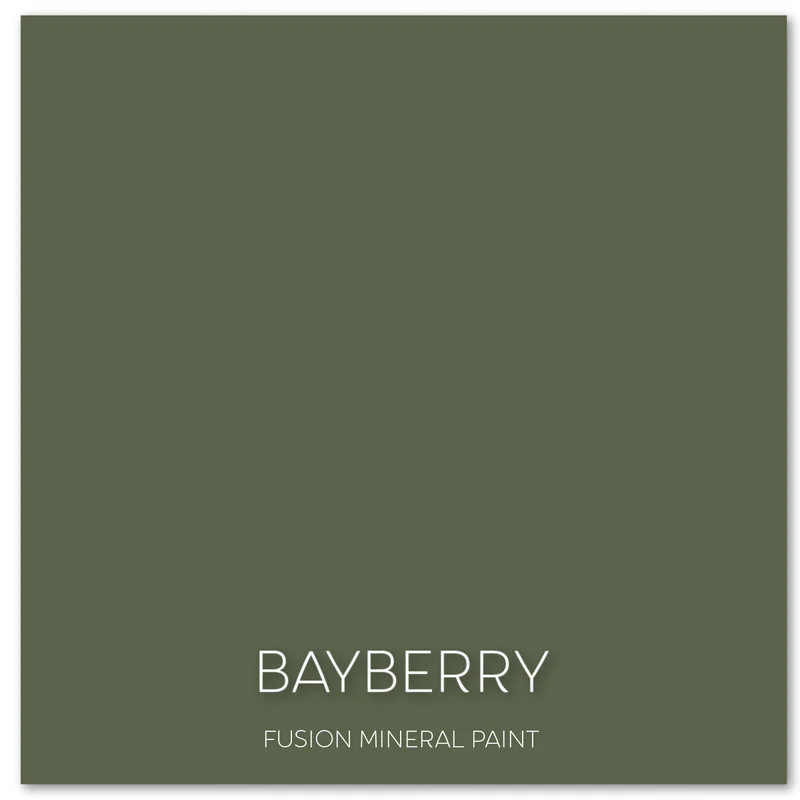 This paint is meant for furniture but isn't it stunning. This is a really true olive green if you are looking for the perfect shade!
Sherwin Williams Rock Garden

This is a deep emerald. In a bright room, it will feel energized and not dark and dreary.
Click here to get a peel and stick sample of Rock Garden.
Benjamin Moore Dakota Shadow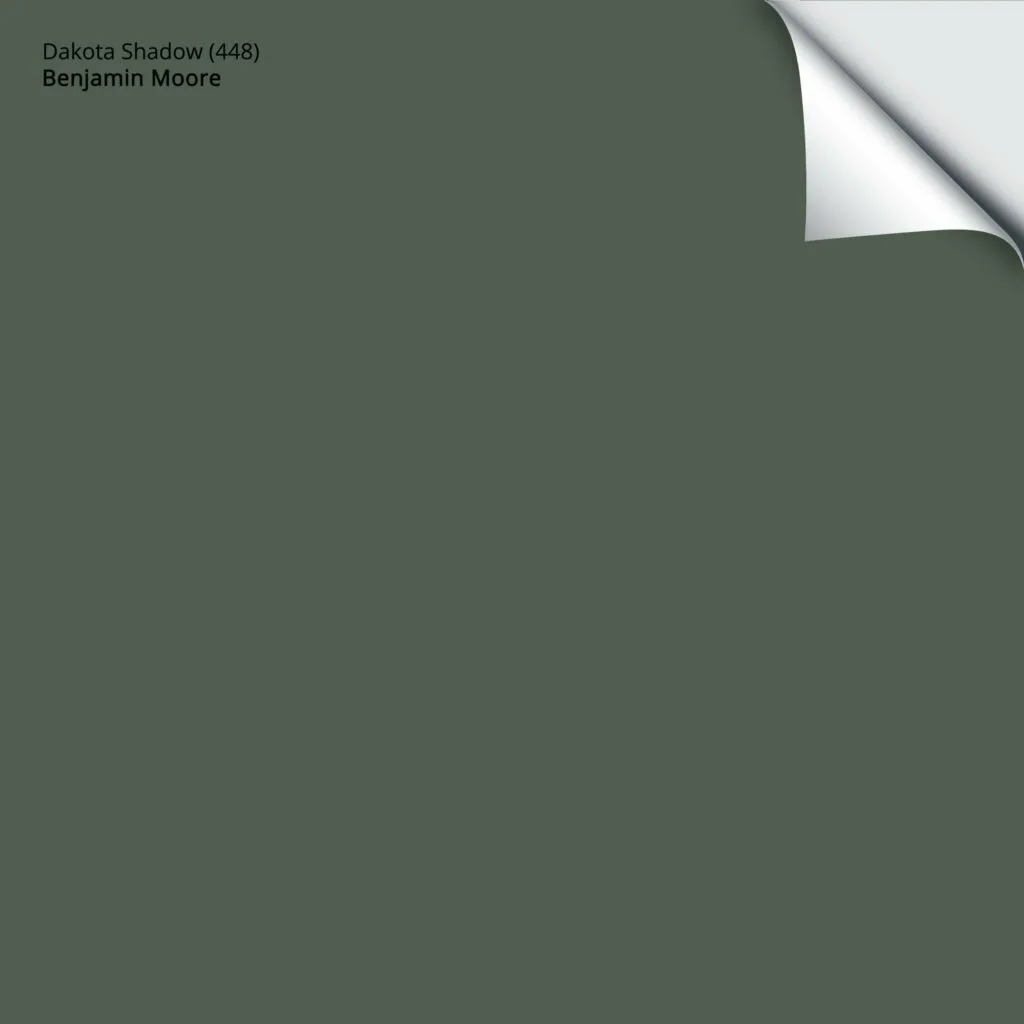 This is really a gorgeous olive green paint color! It has a really earthy, boho feel to it!
Click here to get a peel and stick sample of Dakota Shadow.
Benjamin moore backwoods

This is a deep but bright olive green color, great for a look that is dramatic but doesn't at all read black.
Click here to get a peel and stick sample of backwoods.
Benjamin moore essex green

This is an extremely dark forest green color, very dramatic and can make a room feel extremely cozy.
Click here for a peel and stick sample of essex green.
Still not sure what paint color to choose?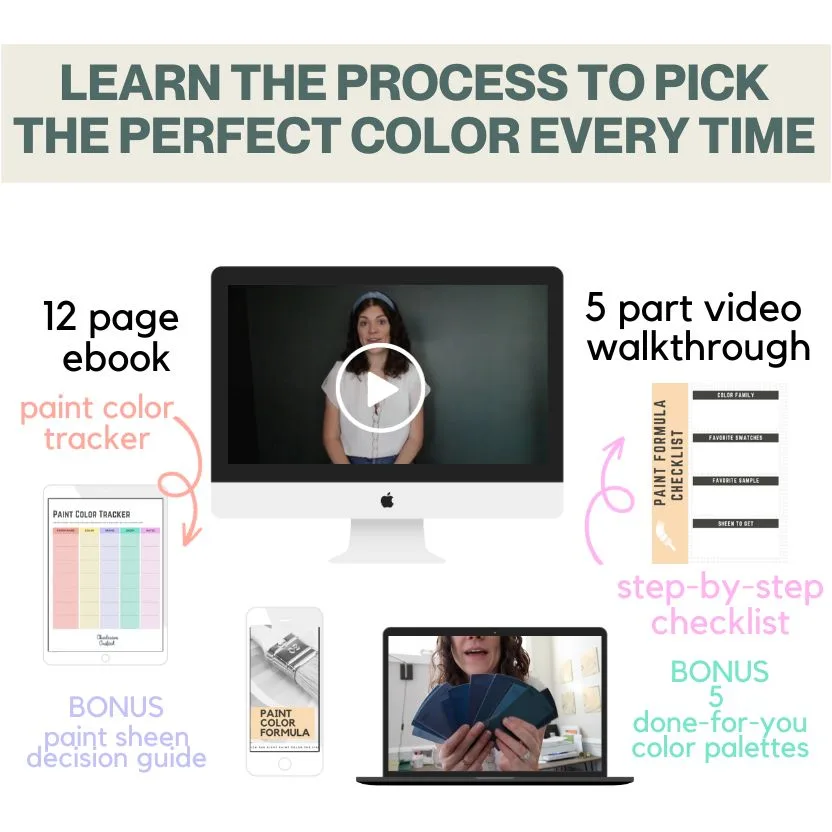 My Paint Color Formula ebook walks you through the painless process of expertly testing paint swatches to ensure you have the perfect color for your home.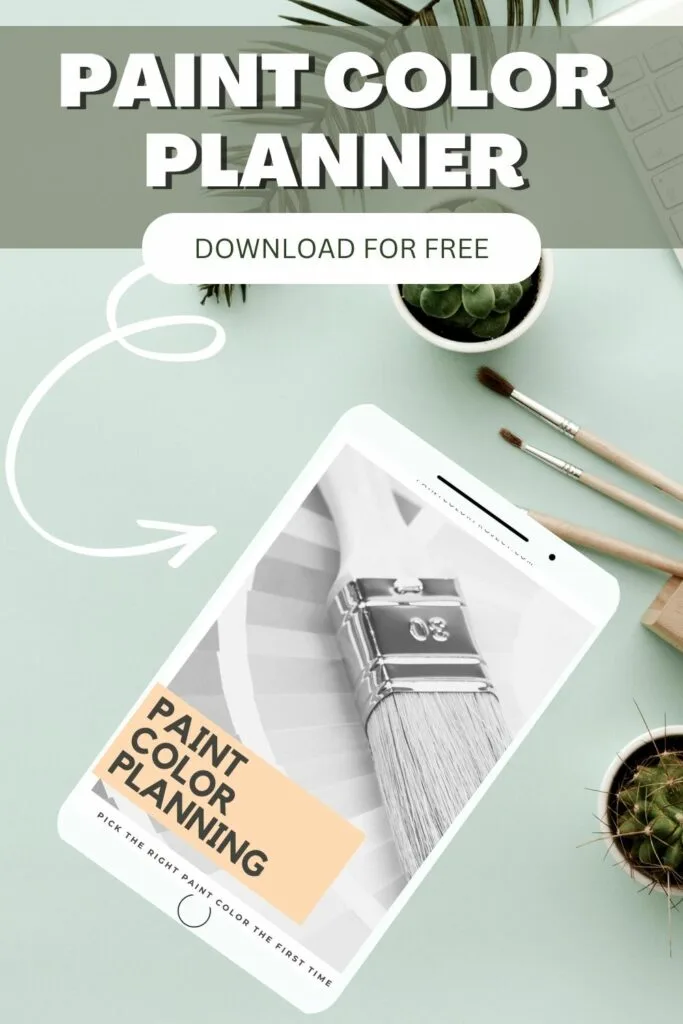 Thanks for reading!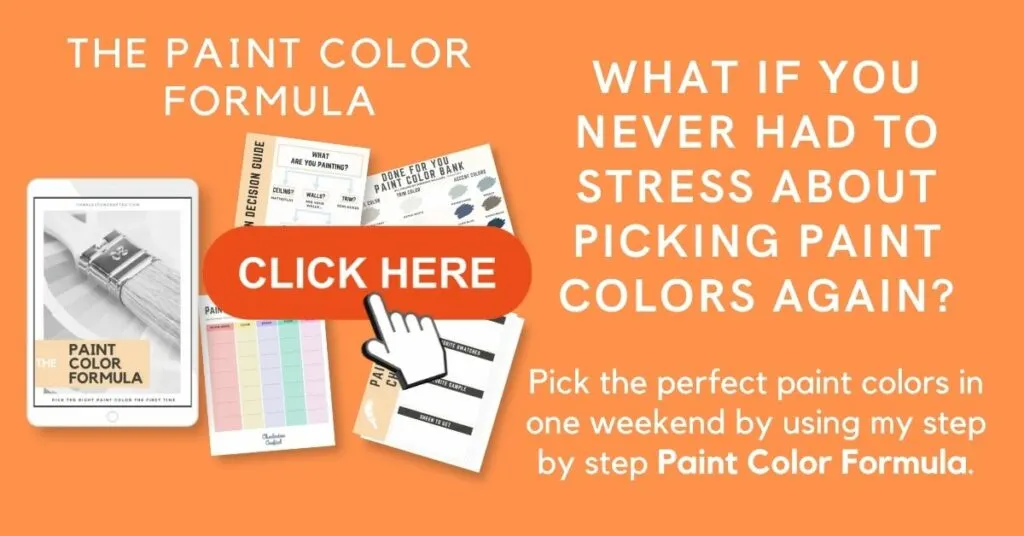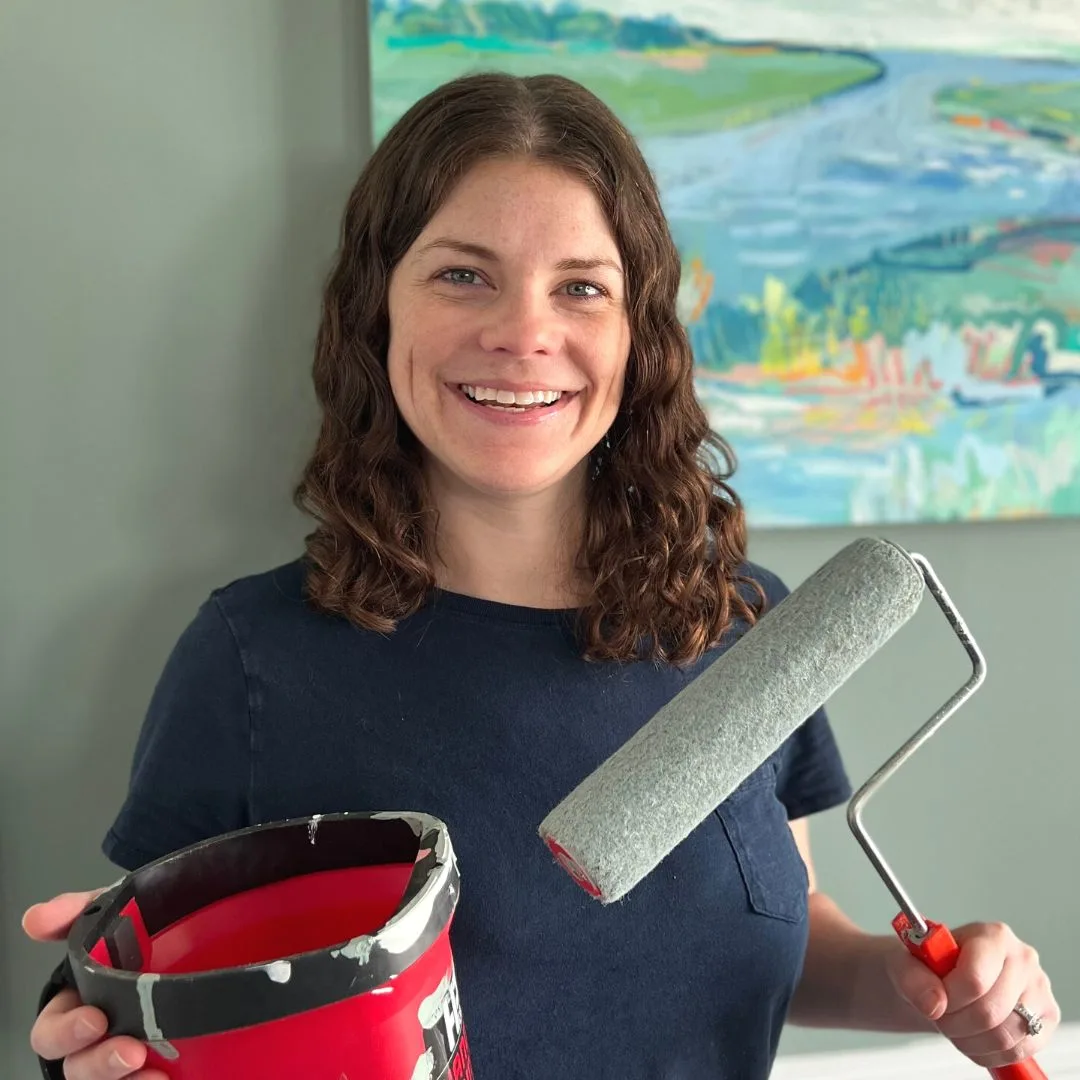 Morgan is passionate about home decor and paint colors. She has been sharing DIY home decor tips since 2012 at CharlestonCrafted.com. From there, she learned to love paint colors, and the Paint Color Project was born in 2022!