Want to paint your bedroom a deep green paint color? Here are the best dark green bedroom paint colors to choose from!
So you want to paint a room in your home dark green. Does your partner think you're crazy? Is your mom telling you to pick beige instead? Well, welcome to the club.
I have personally painted two bedrooms in my home dark green and people thought I was crazy every time I announced that I was doing it.
So, today I wanted to talk you through the process of painting a bedroom dark green.
This is a trendy look, but it does take a little planning and it does require that your room meet a few basic requirements.
Rooms that don't meet these requirements can still be painted green, but are going to take a little bit more finess to keep from looking dark and dingy.
Let's dive into everything you need to know about painting a bedroom dark green!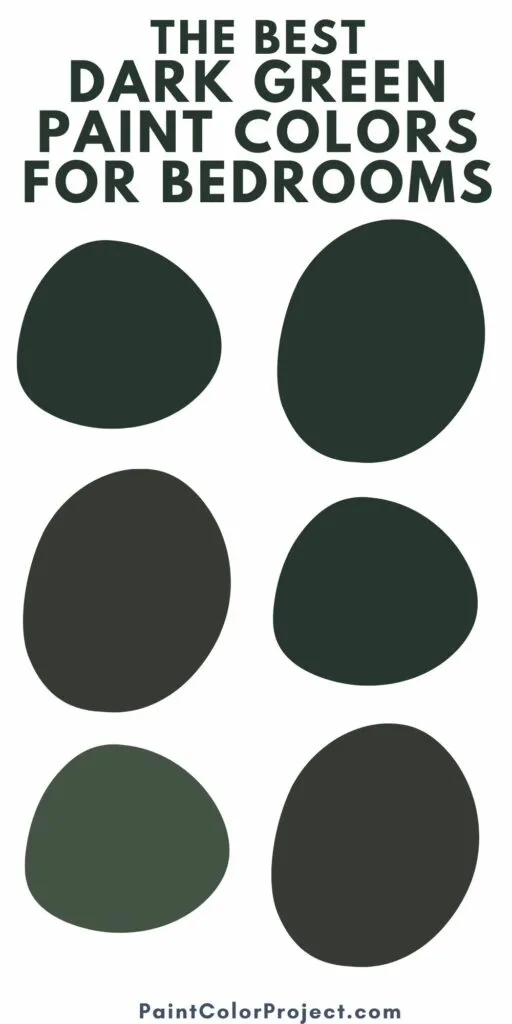 The Psychology of Dark Green
When it comes to choosing a paint color for your bedroom, it's not just about aesthetics; it's about creating the right atmosphere and mood.
Dark green, with its rich and sumptuous hues, brings a distinctive psychological impact to your bedroom decor.
Tranquility and Serenity
Dark green is often associated with nature, specifically lush forests and serene landscapes.
As such, it has a calming and soothing effect.
Painting your bedroom in dark green can help you create a tranquil retreat, perfect for unwinding after a long day.
A Sense of Sophistication
Dark green is a color that exudes elegance and sophistication. It's a choice that adds a touch of opulence to your bedroom decor.
Whether your style is classic, modern, or eclectic, dark green can elevate the overall look and feel of your space.
Connection to Nature
Dark green has a unique ability to bring the outdoors inside. It fosters a connection to the natural world, making it an excellent choice for those who love the idea of a bedroom that feels like an oasis.
This connection to nature can promote feelings of well-being and balance.
Versatility in Design Styles
Dark green is incredibly versatile and can adapt to various design styles.
Whether you prefer a minimalist Scandinavian look, a cozy Bohemian vibe, or the timeless allure of Art Deco, dark green can be incorporated seamlessly into your bedroom design.
Reflecting Your Personality
The choice of dark green for your bedroom walls also says something about your personality.
It suggests a love for richness, depth, and a desire for a space that's both aesthetically pleasing and emotionally comforting.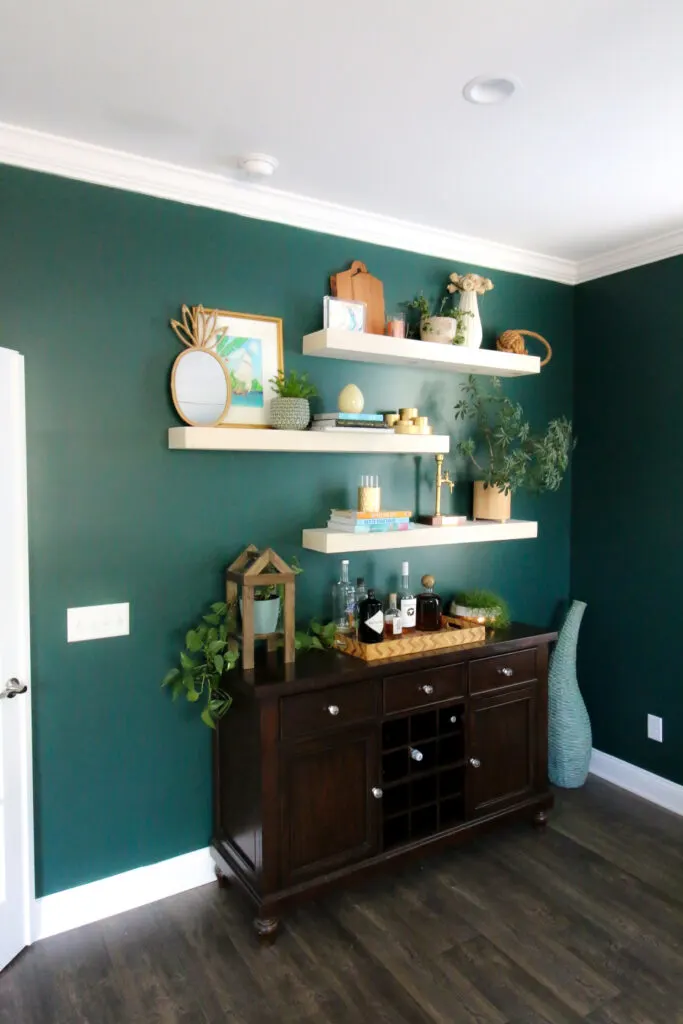 Factors to Consider Before Choosing Dark Green
Dark green is a beautiful pink color, but it doesn't work in all spaces. Here are some things that you should consider before committing to a dark green wall color:
Room size – In general, larger rooms can pull off darker wall colors easier. Small rooms can be painted dark, you just have to be more careful to make sure they don't feel too small after being painted.
Lighting – Dark wall colors tend to do best in rooms with bright lighting, so they don't feel too much like a cave. The one exception to this would be if you want just an accent wall of a dark color, which I feel like you can pull off even in a room with bad lighting.
Existing decor – if you have elements of your decor, that will be staying after you paint, just make sure that they play well with the wall colors you were considering. Place the paint swatch next to anything that will be staying to make sure you like how the colors look together.
Balance – too many dark shades can quickly overwhelm a room. You want a balance between light and dark elements. Look at your existing decor and finishes. If they are mostly dark, I suggest a light wall color.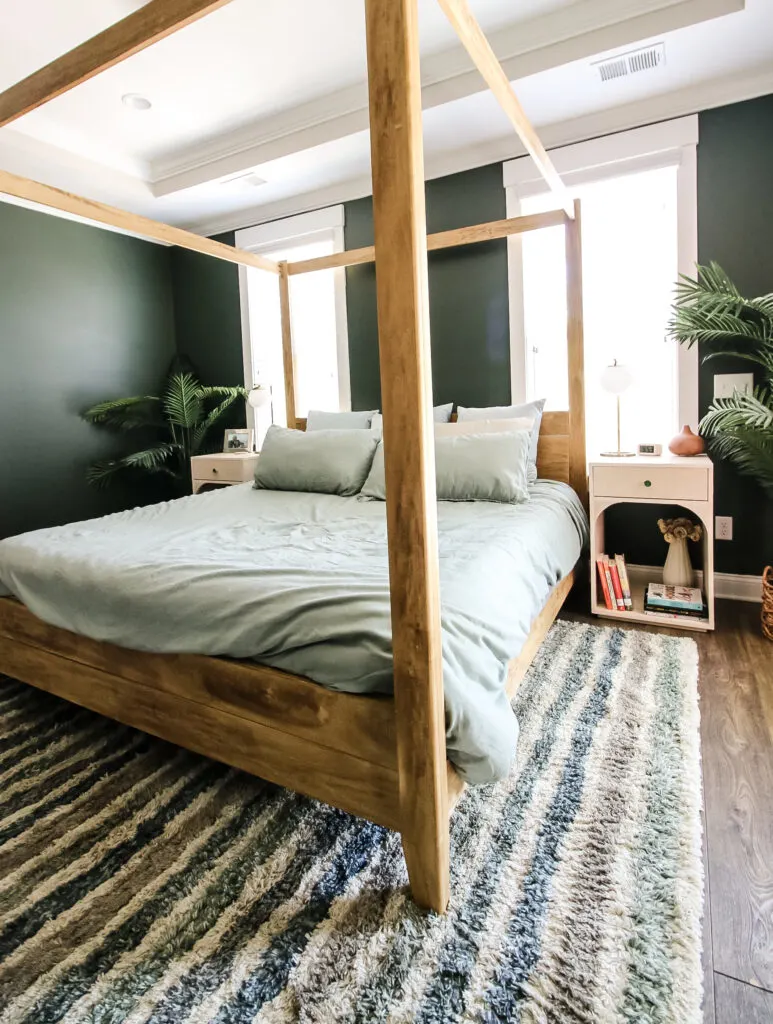 The Importance of Lighting
Lighting will make or break how your dark green paint color looks in your actual room.
While you can paint a dark room a dark color, I personally prefer to reserve super dark wall colors for rooms that are either very bright and get a lot of natural light, on the larger side, or both.
If your room does not get a lot of light, but is still plenty large, lighting choices can enhance the space.
Make sure that you have at least three light sources – such as an overhead light, a lamp on a bedside table, and a floor lamp – to keep the room feeling bright all day long.
Of course, natural lighting is ideal, but even natural lighting, you need to pay attention to if your windows are north or south facing.
Different directions of windows bring in different temperatures and shades of light that can completely transform how your paint color looks in your room at different times of day.
Real-Life Bedroom Makeovers
I have actually painted two bedrooms in my home dark green – the primary bedroom and our guest bedroom.
Primary bedroom – Behr North Woods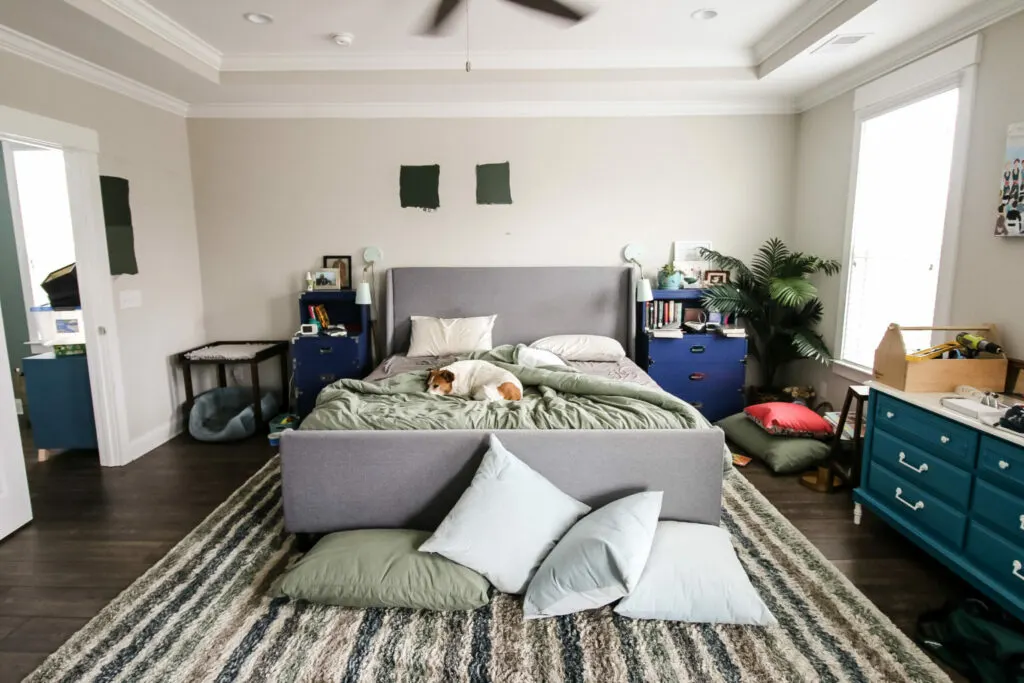 Our primary bedroom is quite bright and large, so we decided to paint it a dark color to make it feel more cozy.
The color is North Woods which has a real earthiness and warmth to it that was perfect for the space.
Guest Bedroom – Behr Dark Everglade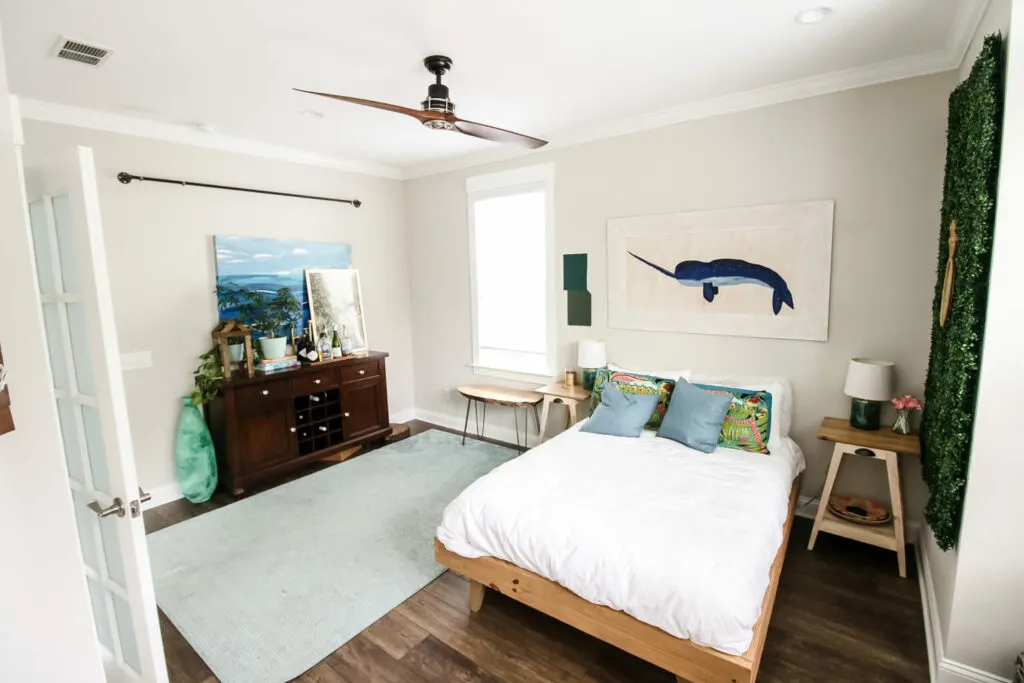 We painted our guest bedroom Dark Everglade, which is a rich jewel toned dark green paint colors that can feel ever so slightly blue/teal in cooler light.
I love this color and how it looks paired with white and gold accessories. It feels so rich and interesting to me!
The Top Dark Green Bedroom Paint Colors
Here are some of the most popular and best dark green paint colors for bedrooms!
Behr Trailing Vine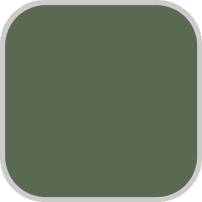 This is a true deep green wall paint color that I used as the background color for Luke's jungle mural!
It has a bit more green to it than some of the other greens on this list – and it looks definitely green on the all, without being bright or neon at all.
Behr North Woods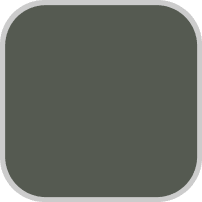 This is a deep green color with muted undertones, so it doesn't look too forest green but almost black on the wall, especially at night.
See my complete north woods color review.
Sherwin Williams Rookwood Sash Green

This is a very rich forest green. It has just a touch of blue undertones, and in cool light could look a bit teal. If you are looking for a deep green paint that feels cool toned, this is a great option.
Benjamin Moore Waller Green

I love that this green is very dark but not overwhelmingly green. It almost looks charcoal in certain lighting. It's a great dark green wall color that can almost look neutral in the right lighting!
Click here for a peel and stick sample of Waller Green.
Sherwin Williams Pewter Green

This is the perfect earthy sage green paint color. It is gorgeous on the exterior of a home in an earthy, wooded lot!
This color is sort of on the border between mid-olive green and dark green, but I think it verges on dark green so I am including it here. It's a great dark green interior paint color!
Behr Meteorological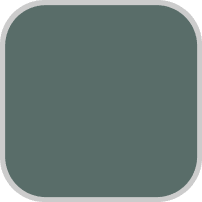 This is an almost teal green color because it has a lot of blue undertones to it. This jewel tone is really rich and plays well with both warm and cool undertones.
Behr Black Bamboo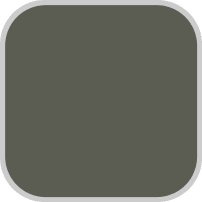 If you like an olive green, this is a great option. It's dark but not too dark, the green tones really shine through.
Sherwin Williams Shade Grown

This beautiful deep green color has a vintage feel and pairs really nicely with metallic tones and light neutrals.
Click here for a peel and stick sample of shade grown.
Clare Current Mood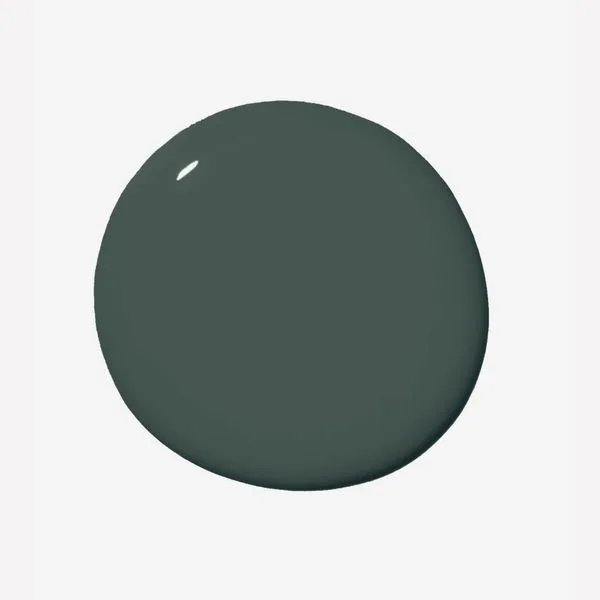 This trendy color has a lot of blue undertones to it, making it a beautiful teal green paint color.
Behr Rainforest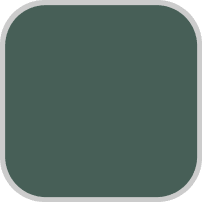 This is a rich, true green color. It's super dark making it moody and perfect for a small space.
Fusion Mineral Bayberry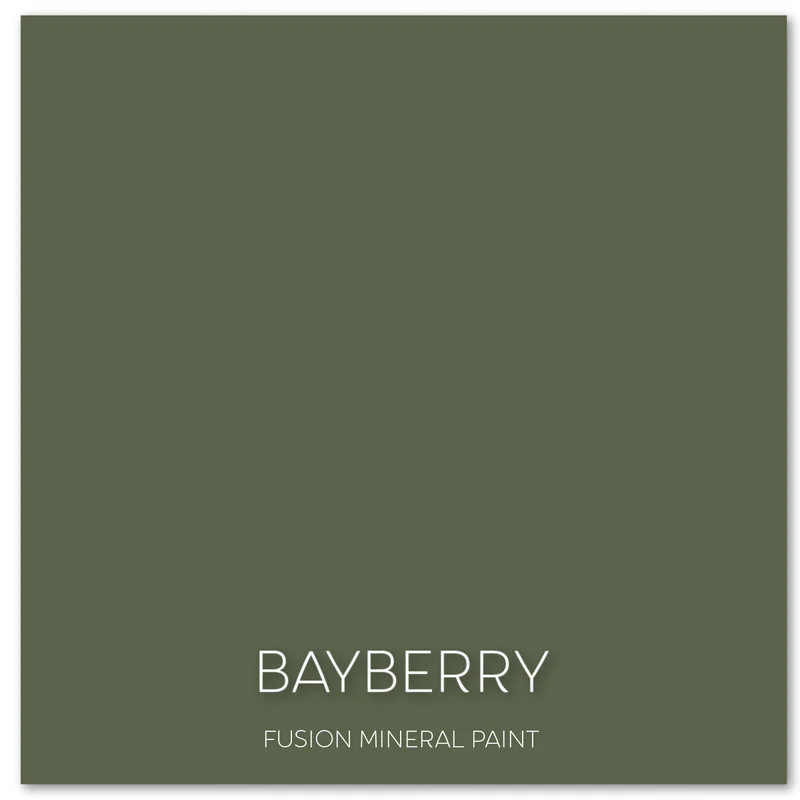 This paint is meant for furniture but isn't it stunning. This is a really true olive green if you are looking for the perfect shade!
Sherwin Williams Rock Garden

This is a deep emerald. In a bright room, it will feel energized and not dark and dreary.
Click here to get a peel and stick sample of Rock Garden.
Benjamin Moore Dakota Shadow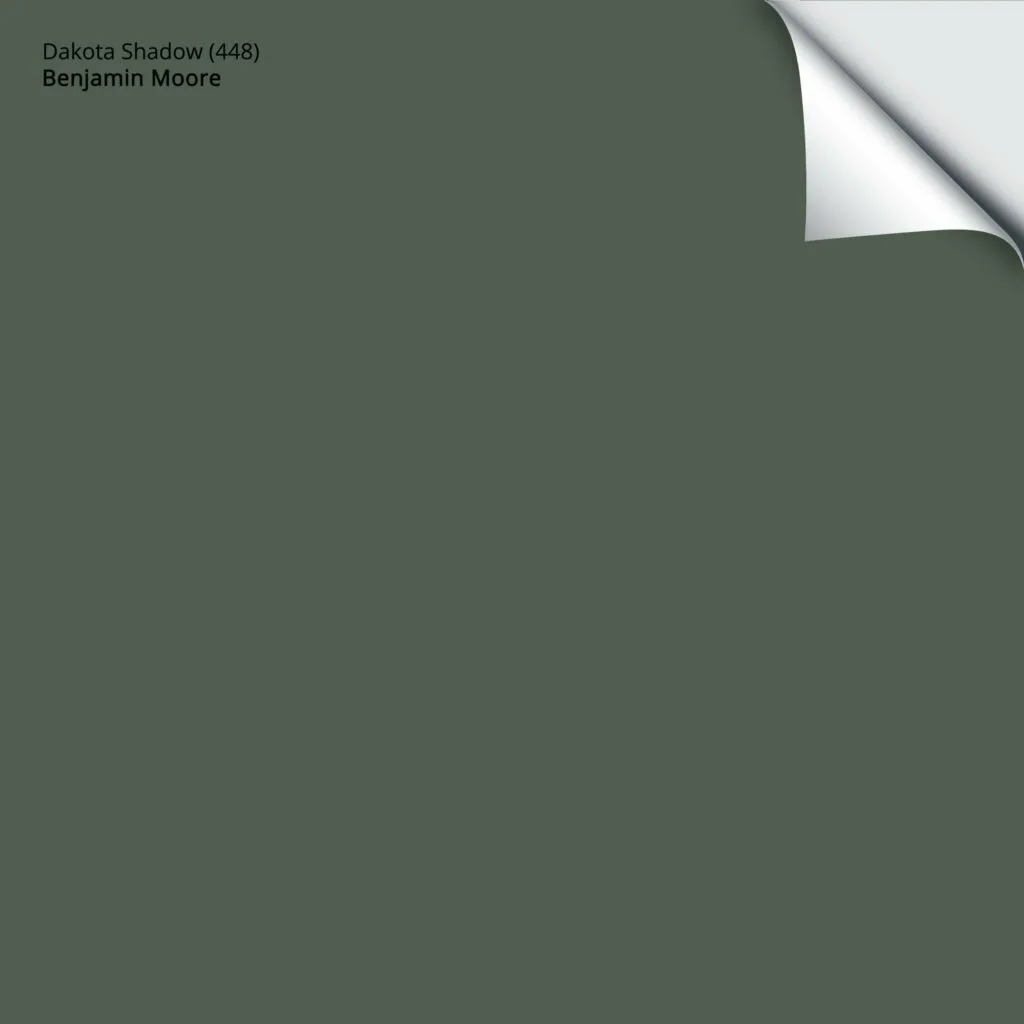 This is really a gorgeous olive green paint color! It has a really earthy, boho feel to it!
Click here to get a peel and stick sample of Dakota Shadow.
Benjamin moore backwoods

This is a deep but bright olive green color, great for a look that is dramatic but doesn't at all read black.
Click here to get a peel and stick sample of backwoods.
Benjamin moore essex green

This is an extremely dark forest green color, very dramatic and can make a room feel extremely cozy.
Click here for a peel and stick sample of essex green.
What's your favorite dark green bedroom paint color?
Still not sure what paint color to choose?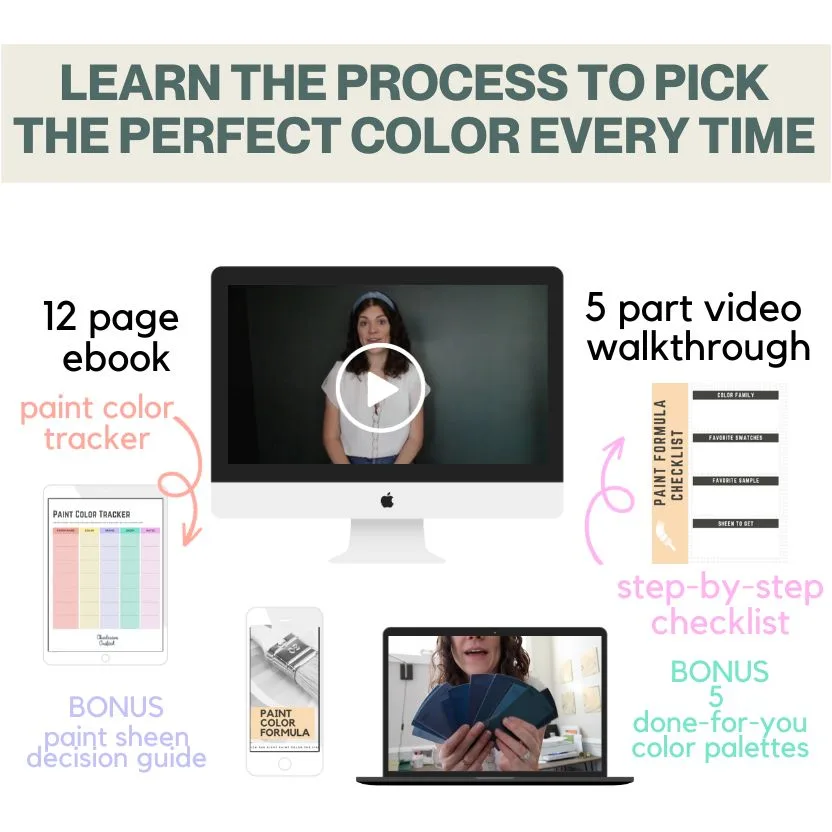 My Paint Color Formula ebook walks you through the painless process of expertly testing paint swatches to ensure you have the perfect color for your home.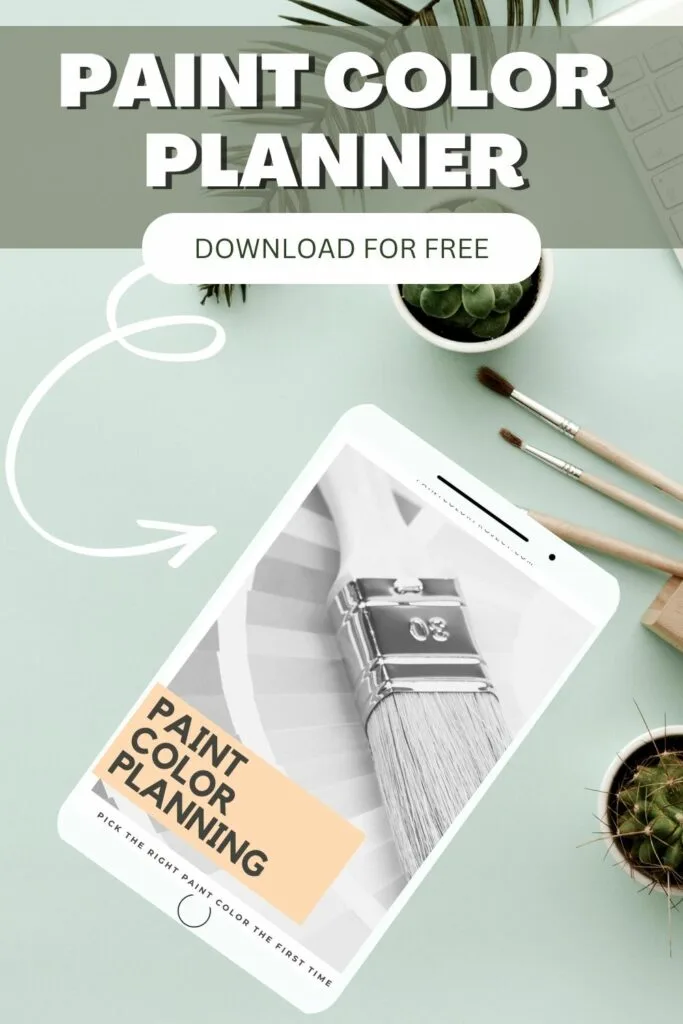 Thanks for reading!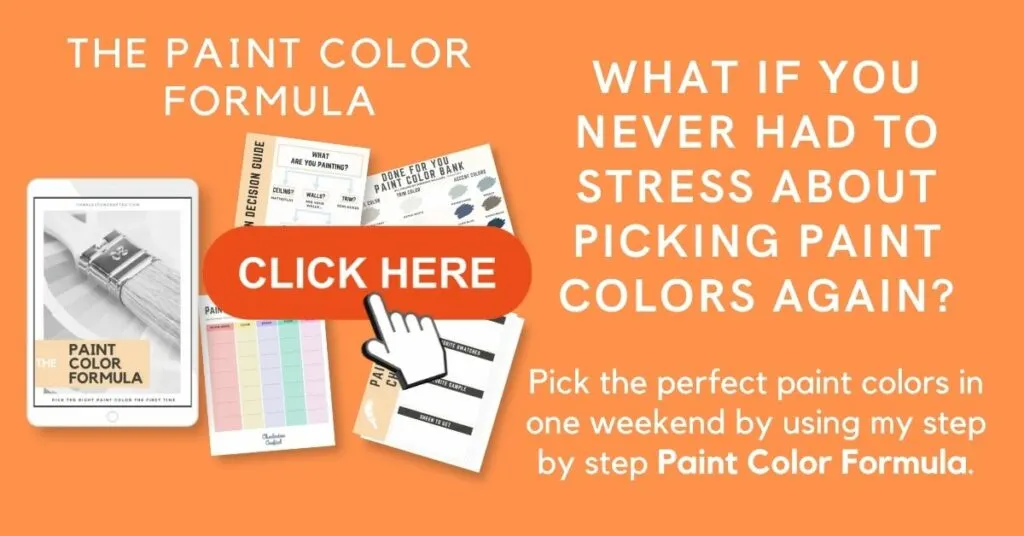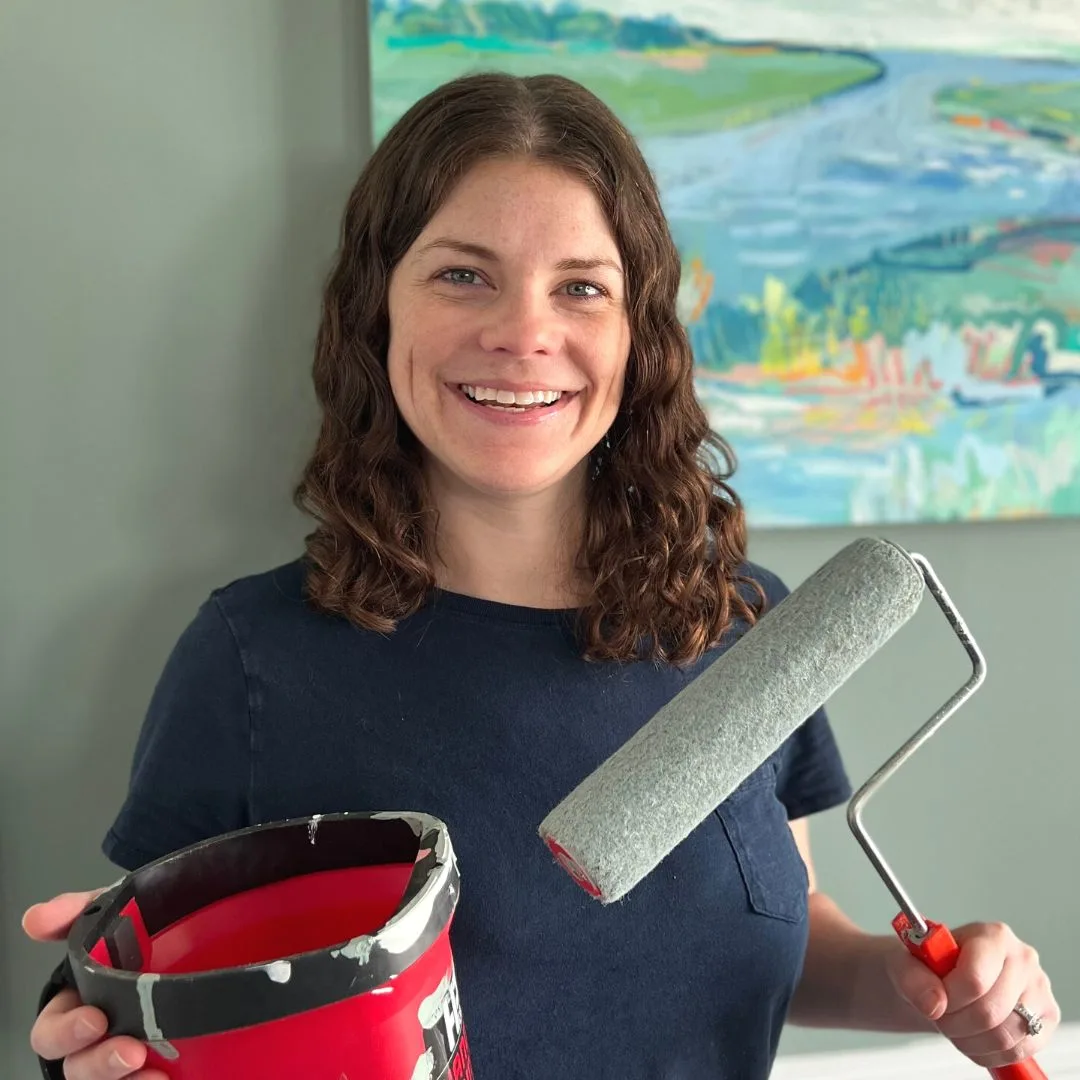 Morgan is passionate about home decor and paint colors. She has been sharing DIY home decor tips since 2012 at CharlestonCrafted.com. From there, she learned to love paint colors, and the Paint Color Project was born in 2022!