Trying to figure out what colors to use in your home? Here are the best paint colors for dark living rooms!
Many people want their homes to feel light, bright, and open. It seems like every living room on HGTV has huge sunny windows making the space feel bright and inviting.
But what if you have a dark living room? If you weren't blessed with lots of big windows or if your room is north facing and just feels rather shadowy.
Paint is never going to give you windows (maybe a window mural? probably not the look you are going for!) but paint color is one of the easiest ways to change the feel of the space. You just need the right room brightening colors!
How do you make a dark living room look lighter?
There are a few ways to make a dark room feel lighter and brighter:
My first choice in a dark room is to always let in more natural light. If there are curtains or heavy blinds, simply opening them or removing them can work wonders.
However, if your room doesn't have windows, or the windows are north facing or blocked by trees, you will need to rely on bright decor and choose the best paint colors for low light rooms.
What is a good color for a dark living room?
The best way to give a dark living room a light and bright feel is to paint it a very light paint color. The best paint colors for dark rooms are often very light neutrals.
While white paint can be an easy default, keep in mind the tone of the light in your space. Cool northern facing light can make many white paint colors appear icy – almost blue – and might not give the bright warm look you are going for.
Generally, an off-white or creamier warm toned light color is the best paint for dark rooms!
What color should I paint a room with little natural light?
If you have a dark room, I suggest going one of two ways. First of all you can go with a light bright neutral color to really brighten up the space.
Alternatively, and I especially like this look for small rooms, you can go all in on a deep, dark, rich paint color. A windowless half bathroom, for example, painting walls and ceiling a deep navy blue can be really luxe and beautiful.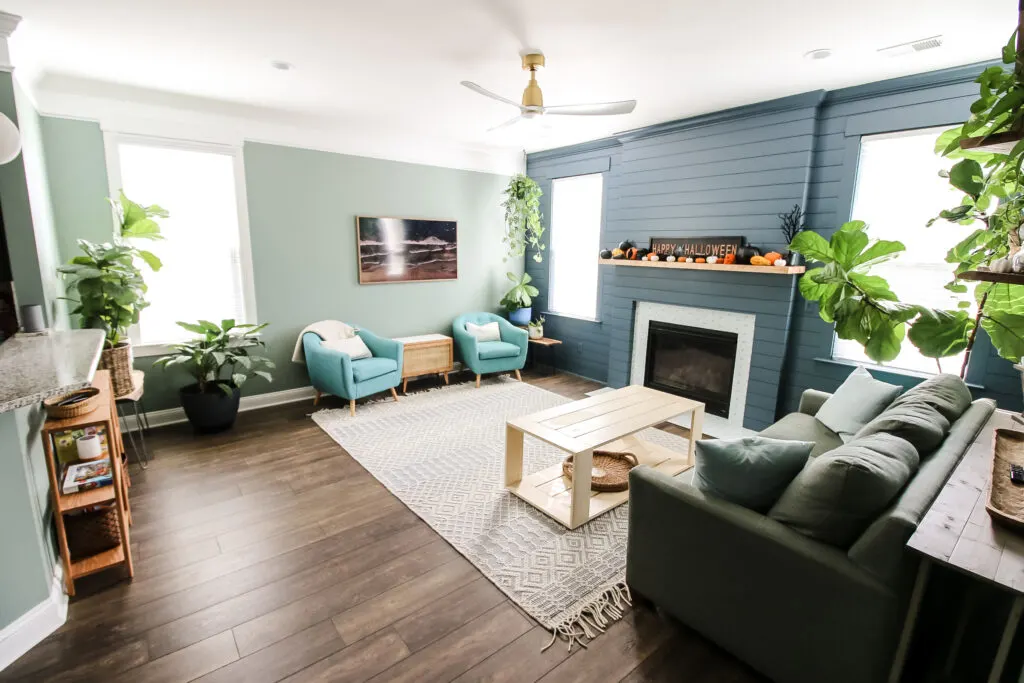 Dark wall paint is actually my favorite vibe in a dark room. Our living room has terrible lighting and I did a navy blue (Behr NYPD) accent wall on the fireplace. It gives the space personality and interest and makes it feel very cozy.
What is the best color to lighten a dark room?
The best color to lighten a dark room is going to be a very light but warm toned neutral paint color.
What sheen of paint do you use in a dark room?
If your room is feeling dark, you want the walls to reflect more light. Using a light paint color will reflect light, but you can also choose a glossier sheen of paint to help bounce light. I personally prefer eggshell paint, but you can experiment with satin or semi-gloss paint if you have smooth walls.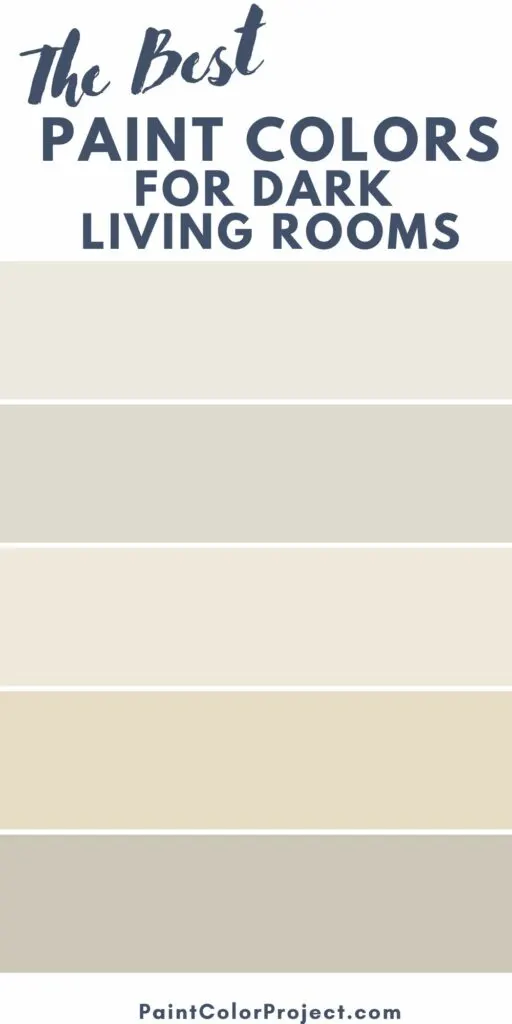 The best paint colors for dark living rooms
I suggest sticking to warm white, gray and beige paint colors for small dark rooms.
The best white paint for dark rooms
The best warm gray paint colors to brighten a room
The best neutral paint colors to brighten a room
What do you think are the best colors for dark rooms?
Still not sure what paint color to choose?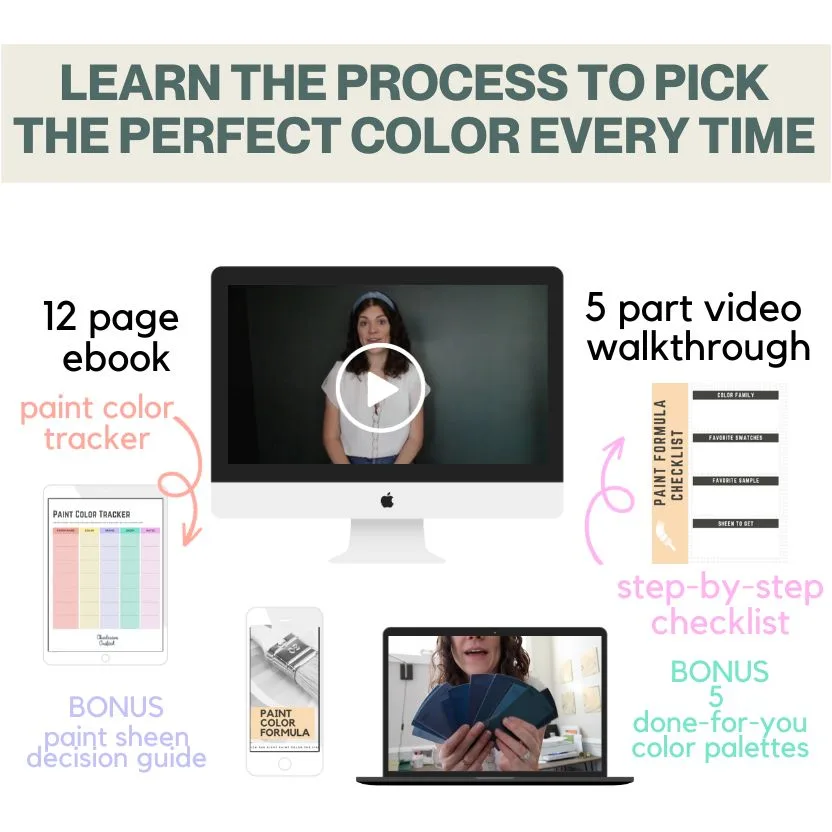 My Paint Color Formula ebook walks you through the painless process of expertly testing paint swatches to ensure you have the perfect color for your home.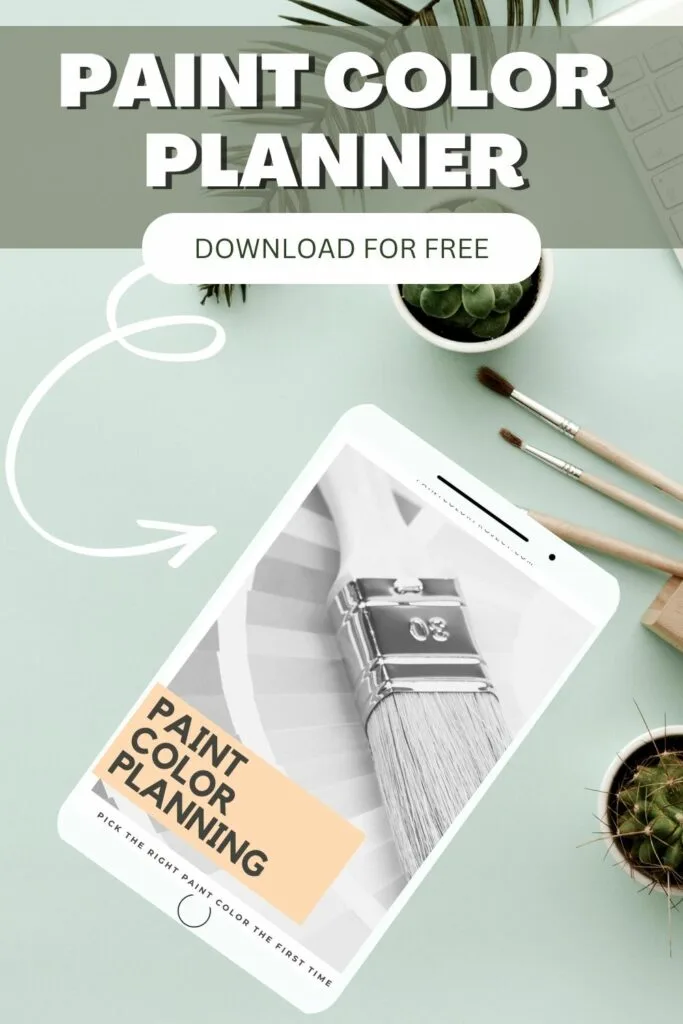 Thanks for reading!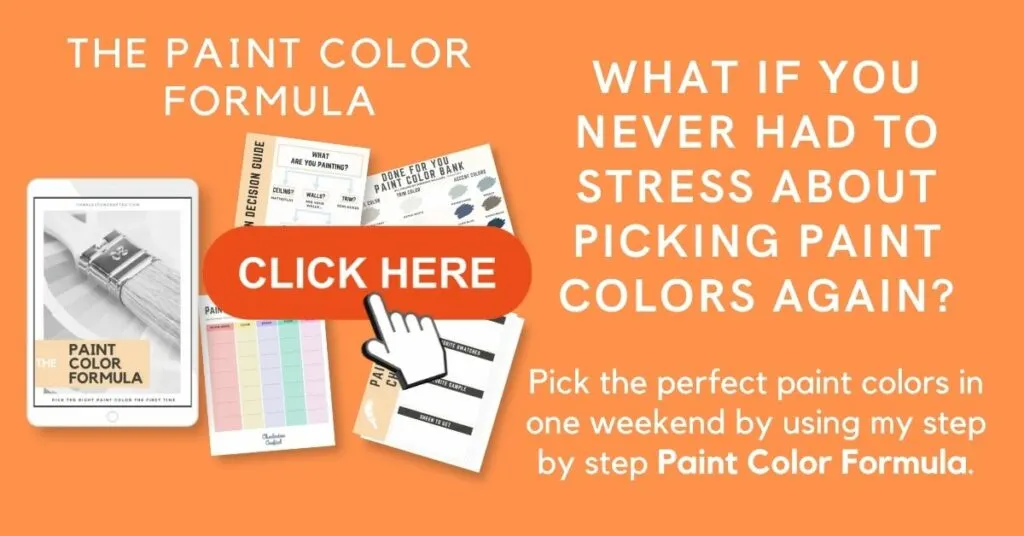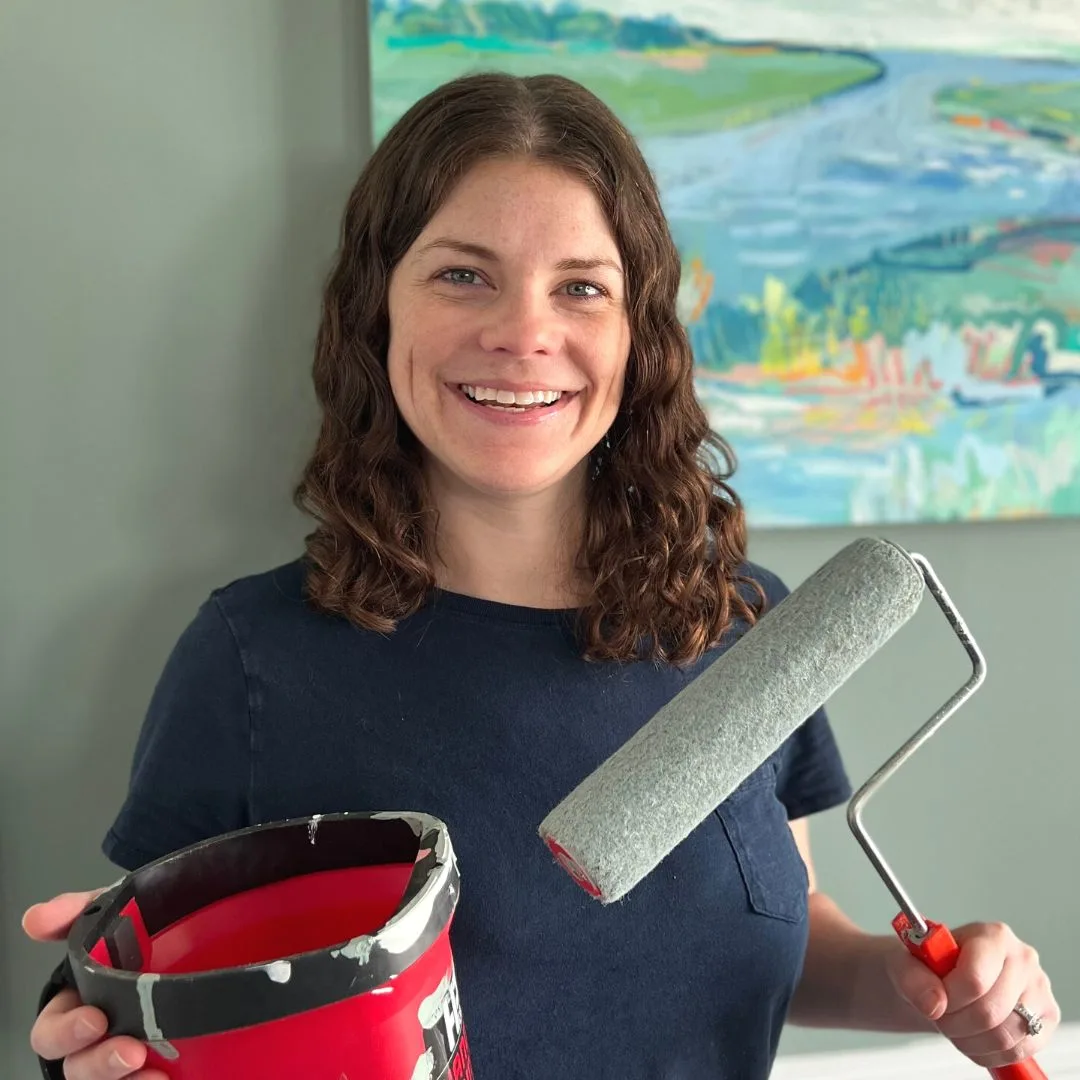 Morgan is passionate about home decor and paint colors. She has been sharing DIY home decor tips since 2012 at CharlestonCrafted.com. From there, she learned to love paint colors, and the Paint Color Project was born in 2022!