Considering using Sherwin Williams Pure White in your home? Check out it's undertones, best uses, coordinating colors, and best trim color!
Looking for white paint is hard! There are SO MANY shades of white it can be incredibly overwhelming.
Sherwin Williams Pure White is a bright white that is not too stark. When people hear "warm white" they often think cream or beige, but that's not the case for this color.
It's warm – but that warmth is just enough to keep it from feeling cool and sterile. You would never call it yellow or cream in person!
See all of my favorite white paint colors here.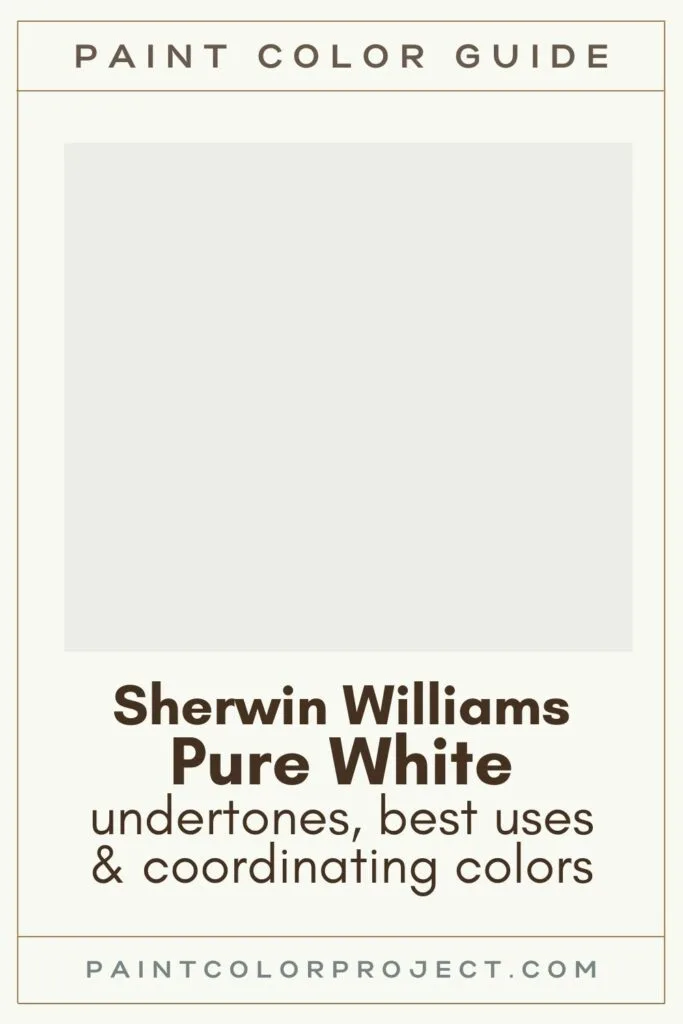 Sherwin Williams Pure White (SW7005)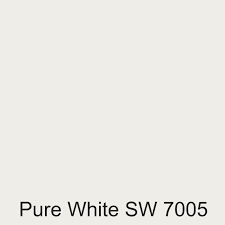 Color Family
Pure White is in the – you guessed it – white color family!
Light Reflectance Value
84 – very light and bright!
Light Reflective Value is the measurement of how much light a color bounces around. This is on a scale of 0 to 100 with 0 being pure black and 100 being pure white.
RGB Colors
R:237 G:236 B:230
RGB describes the amount of each color – red, green, and blue – present in a color. This is on a scale of 0 to 255 for each color. This is basically the color mix to make the color!
Hex Code
#edece6
Undertones
Pure white has slightly yellow undertones. It does not read yellow at all but more slightly creamy – which keeps it from being cold or stark.
Best uses
This white paint is truly universal. It works for walls, trim, the exterior of a home, or even a piece of furniture. It's light and bright without feeling stark. It's really and truly lovely!
Similar Colors
Sherwin Williams White Sand
Sherwin Williams White Sail
Sherwin Williams Snowbound
Behr White Wing
Vaspar Summer Gray
Benjamin Moore Vanilla Milkshake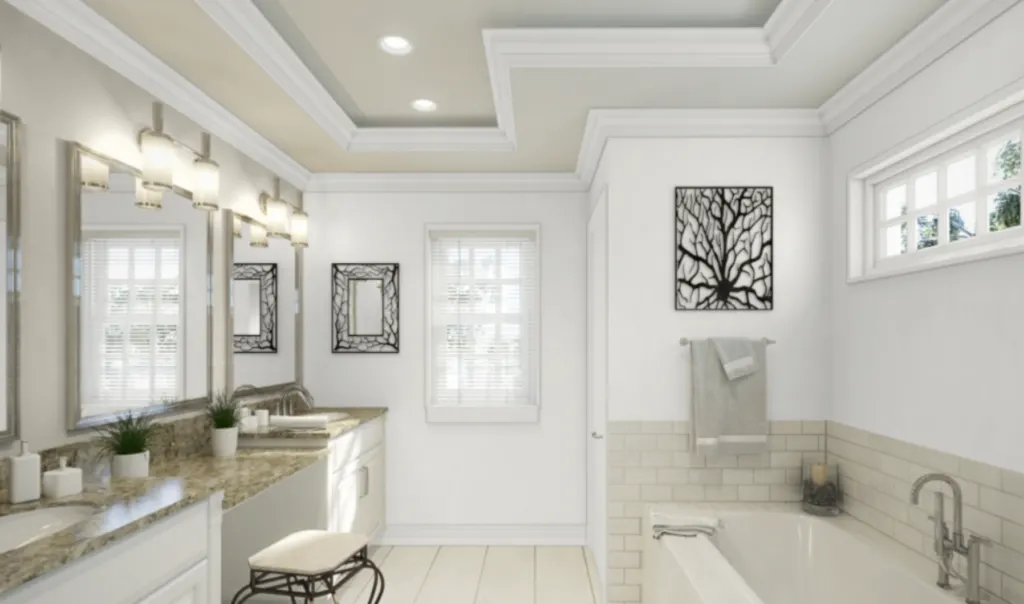 Coordinating Colors
Pure White is a very neutral paint color and can work with most color schemes. However, you want to remember those warm undertones. For that reason, I try to avoid anything with icy cold undertones – no crisp blues or purples.
Instead, stick to complementary warm coordinating colors.
Pure White + Neutral colors
Pure White has a little gray and a little yellow to it. So, stick to warm-toned neutrals to pair it with. I like something a bit darker for contrast. Try:
Pure White bold accent colors
Pure White can work with almost any color scheme. However, I like to use white walls as a part of a modern-looking home. Some modern accent colors – with bold color – that coordinate well include:
Trim Colors
For white walls, I actually like to match the trim to the paint! So, stick with Pure White for trim. I suggest a flat or eggshell sheen for walls and semi-gloss for trim work. Read my guide to paint sheens here!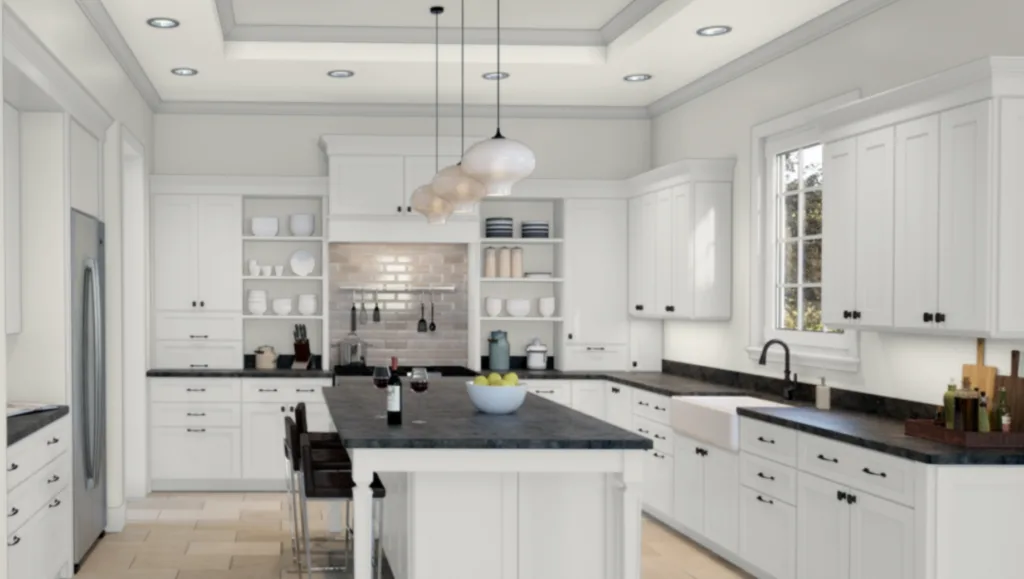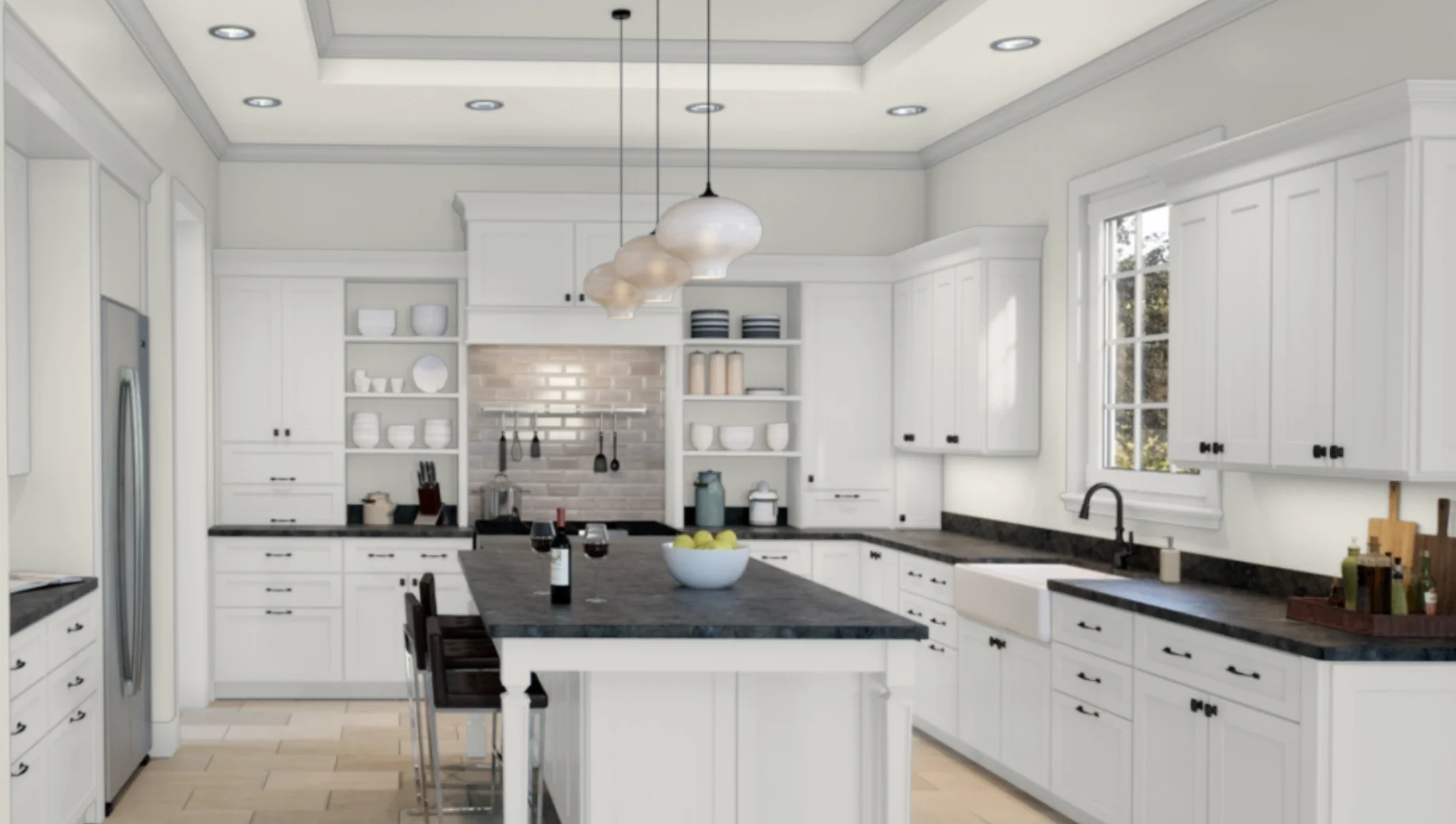 Pure White FAQs
What is the difference between Sherwin Williams pure white and extra white?
Pure White is a warmer, creamier white while extra white has more cool undertones.
I personally prefer pure white for walls and extra white for trim!
Does pure white go with agreeable gray?
Pure White and agreeable gray both have warm undertones and complement each other well for a neutral color scheme. Pure White makes a great trim color for Agreeable Gray, too!
What is the difference between Sherwin Williams pure white and alabaster?
Alabaster is another popular warm white paint color from Sherwin Williams. Alabaster is much creamier with heavier yellow undertones compared to Pure White!
Is Pure White a good kitchen cabinet color?
Pure White is the perfect white paint color to use on kitchen cabinets. It's clean without being stark, and will complement most color schemes.
See my favorite white paint colors for kitchen cabinets here!
Alabaster vs Pure White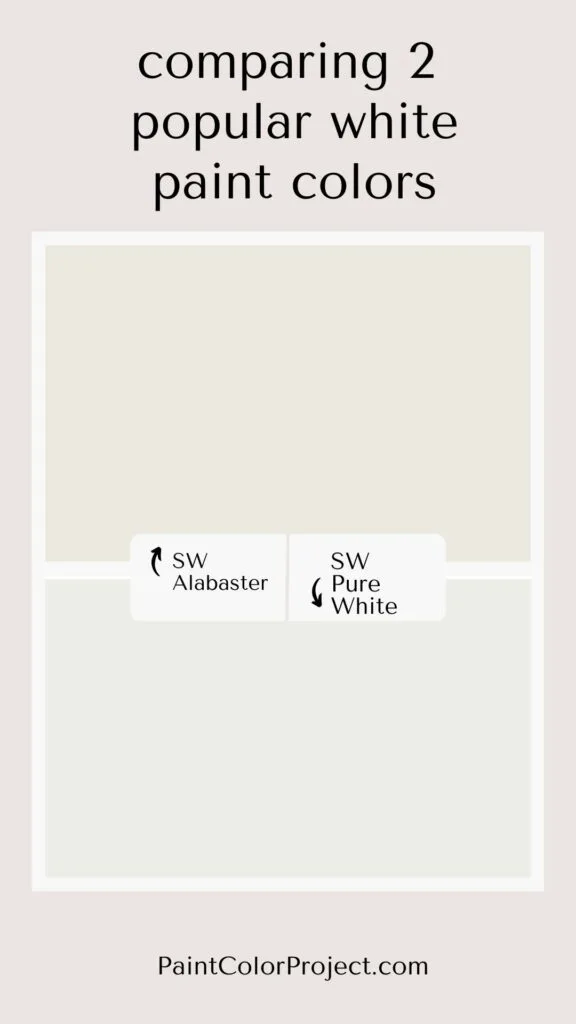 Alabaster is slightly darker and more beige compared to Pure White, which is brighter and has a touch of yellow to it.
Read my full comparison of Alabaster vs Pure White here!
Snowbound vs Pure White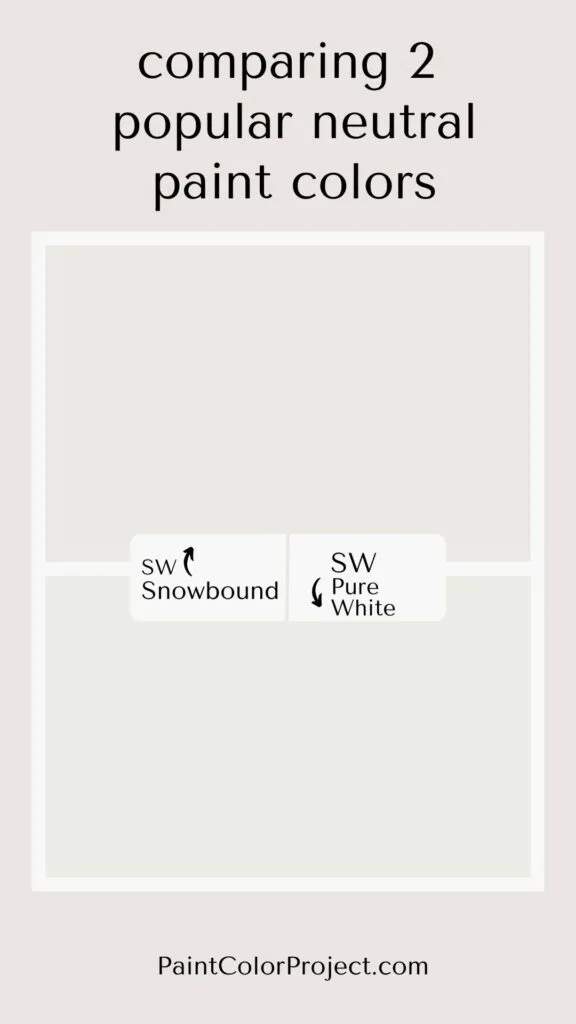 The biggest difference between Pure White and Snowbound comes down to undertones. They are both warm toned white colors but there is some variance between them.
Snowbound has creamy, beige undertones and can lead a little taupe (pink). It has definite gray undertones and can sometimes look a little dirty/dingy next to something more paper white.
Pure White has golden, or slightly yellow, undertones.
Read my complete Sherwin Williams Snowbound vs Pure White comparison post.
Still not sure what paint color to choose?
My Paint Color Formula ebook walks you through the painless process of expertly testing paint swatches to ensure you have the perfect color for your home.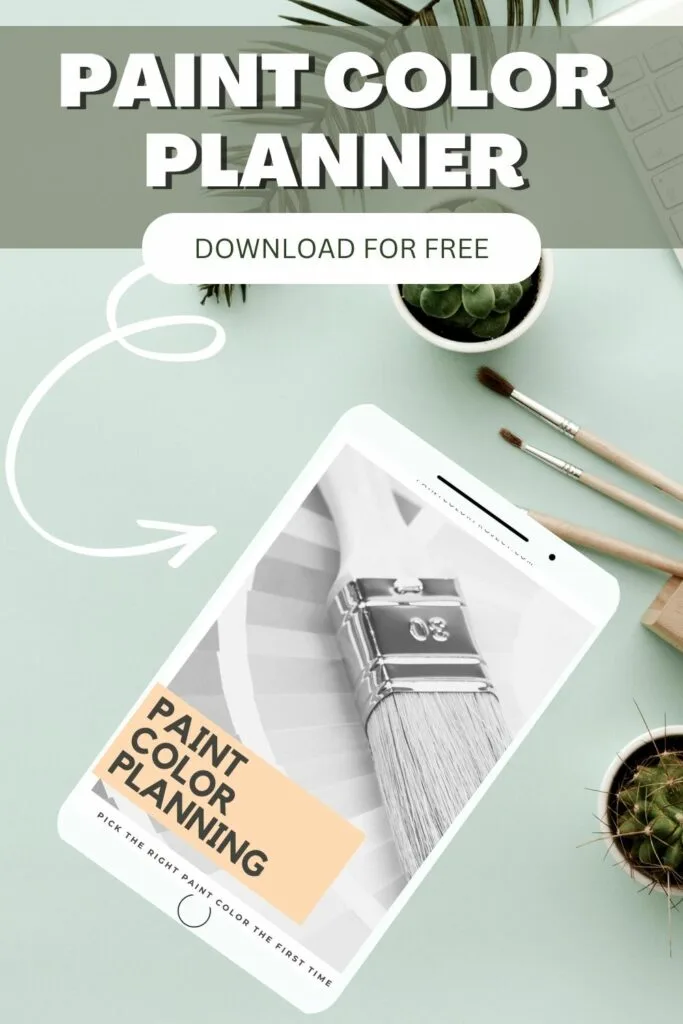 Thanks for reading!