Looking for the perfect white paint color for your home? Let's review Sherwin Williams Extra White undertones and coordinating colors to see if it is perfect for you!
White is a classic paint color for a reason. It is a blank slate, a fresh start, and is compatible with so many other accent colors.
However, all white paint colors are not the same. There are differences in brightness and in undertone that can make these colors look totally different from each other.
One super popular white paint color is Sherwin Williams Extra White. Let's dive into this color to see if it might be the perfect fit for your room!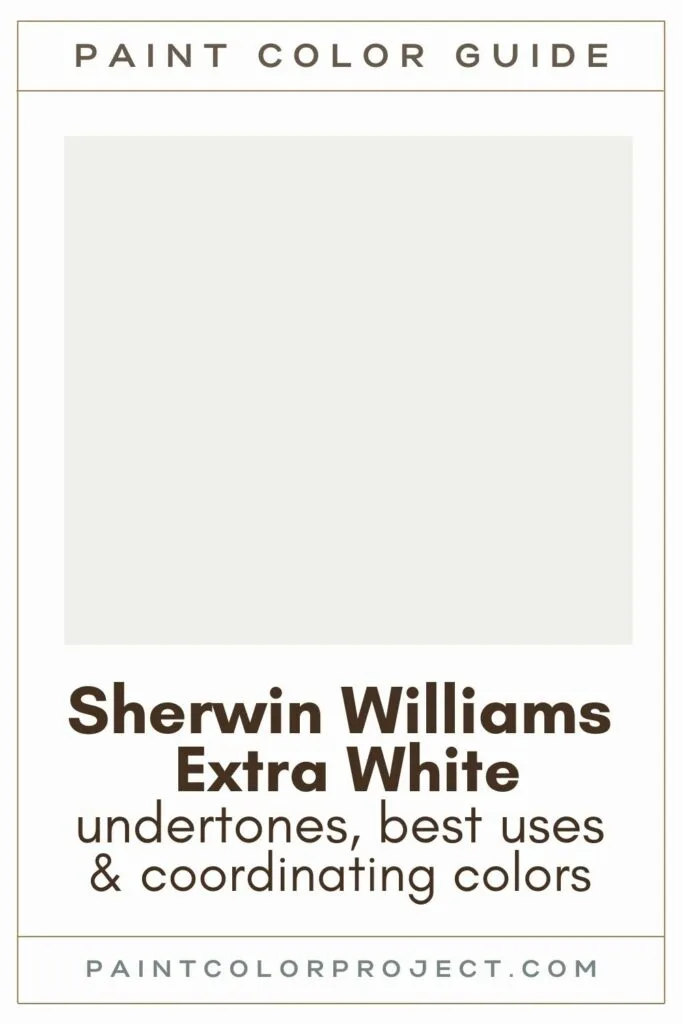 Sherwin Williams Extra White SW 7006
Extra White is one of the most popular white paint colors that Sherwin Williams puts out. But, it's not a pure white color. Extra White is a slightly cool white that is almost universally flattering.
Because of this, Extra White is a very popular color to choose for trim to pair with any wall color. But, it can be great as a wall color on it's own as well.
Click here to get a peel & stick sample of Extra White!
Color Family
Extra White is in the white color family.
Light Reflectance Value
86
Light Reflective Value is the measurement of how much light a color bounces around. This is on a scale of 0 to 100 with 0 being pure black and 100 being pure white.
With an LRV of 86, Extra White is a very light and bright color. But, it's worth noting that it is not a pure white (LRV of 100). It's not even super super close!
This will be more evident if you pair your Extra White with something that's actually white. Put a piece of blank printer paper next to it and suddenly you will see the warm undertones!
RGB Colors
R:238 G:239 B:234
RGB describes the amount of each color – red, green, and blue – present in a color. This is on a scale of 0 to 255 for each color. This is basically the color mix to make the color!
Hex Code
#EEEFEA

Undertones
Extra White usually reads as very neutral. However, it is slightly cool with light blue/gray undertones.
Because of this, it pairs best with cool tones and can sometimes clash with super warm colors like yellow.
Best uses
Extra White is a super neutral color that can work well in many spaces in your home. I love it for:
Similar Colors
Sherwin Williams Tennis White
Benjamin Moore White
Benjamin Moore White Christmas
Behr Billowy Down
Behr Blue Vision
PPG Snowstorm
Valspar Bistro White
Click here to get a peel & stick sample of Extra White!
Coordinating Colors
Extra White is super neutral and therefore can play with almost any color scheme. I do not suggest pairing it with a pure white color, or it will look dingy.
Because of the slightly cool undertones, it is easiest to pair Extra White with cooler colors. But, it can work with warm tones, too – it just has to be done correctly.
I suggest pairing Extra White with blues, greens, and cool grays.
Blues
SW Smoky Azurite
SW Charcoal Blue
SW Rain
See all of my favorite blue-gray paint colors
Greens
SW Drizzle
SW Waterscape
SW Sea Spray
See all of my favorite blue-green paint colors
Cool Grays
SW Rock Candy
SW Ice Cube
SW Rhinestone
SW Gray Screen
See all of my favorite cool gray paint colors here.
Trim Colors
When painting your walls white, I almost always suggest using the same white color for your trim. But, choose a glossier sheen for tone-on-tone contrast.
So, if you did Sherwin Williams Extra White walls in matte or eggshell, I'd use Sherwin Williams Extra White in a semi-gloss on the trim!
Click here to get a peel & stick sample of Extra White!
Sherwin Williams Extra White color palette
Join the (free!) PaintColorProject+ community to access this exclusive color palette! Once you join, you can right click & save the palette image!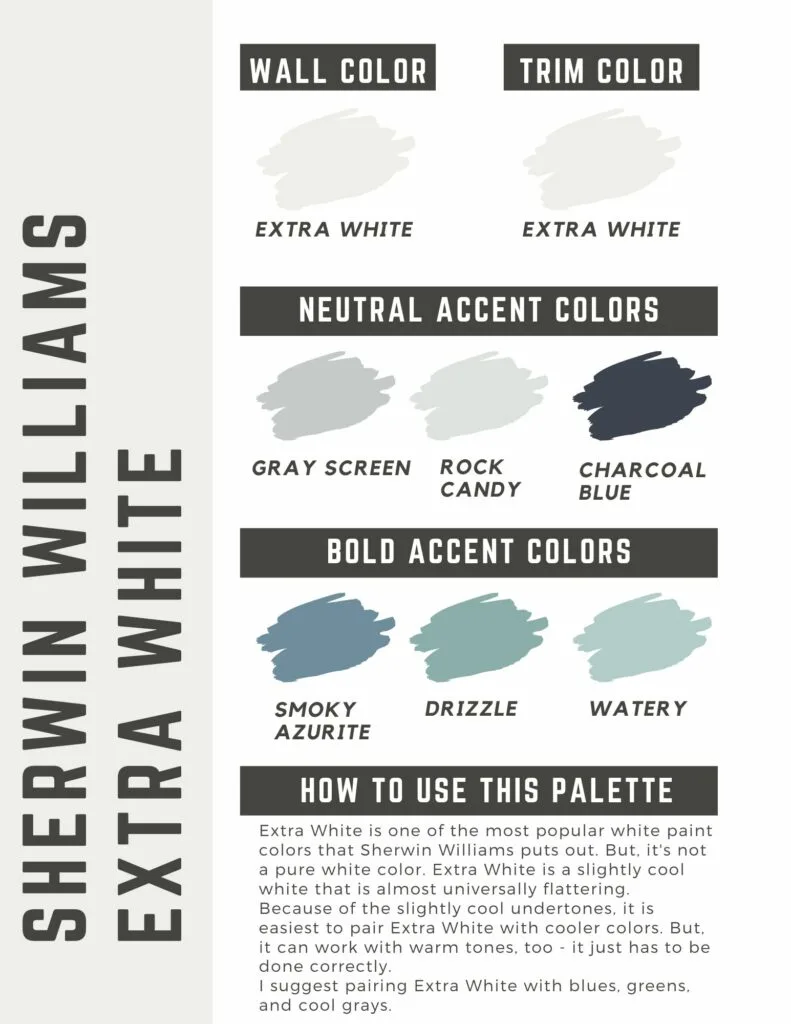 Frequently Asked Questions about Extra White
Is Sherwin Williams Extra white too white?
Extra White actually has a nice amount of color depth to it and is not too white. However, if your room has north facing windows or cool light, it might feel a bit cool or icy in your space.
What color is SW extra white?
Extra White is a bright white paint color with slightly cool undertones. This means it will never feel yellow or dingy.
Is SW Extra white a good ceiling color?
Extra White can be a great option if you want a bright white ceiling!
What is the undertone of extra white?
Extra White has a slightly cool blue/gray undertone.
Is extra white too white for cabinets?
Extra White is a great color for cabinets. Just test it next to your tile or countertops first. Sometimes, the cool undertones can clash with, for example, marble with warm tan veining.
Alabaster vs Extra White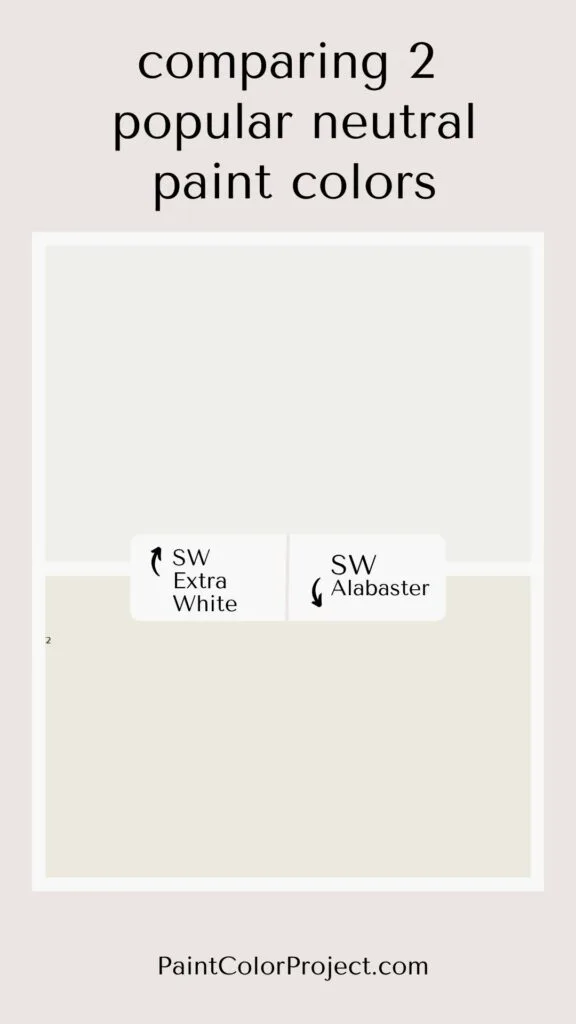 These are both light, bright, off-white paint colors. But, Extra White is brighter and cool toned, while Alabaster is slightly less bright and warm toned.
Read my full comparison of Alabaster vs Extra White here!
Click here to get a peel & stick sample of Extra White!
Still not sure what paint color to choose?
My Paint Color Formula ebook walks you through the painless process of expertly testing paint swatches to ensure you have the perfect color for your home.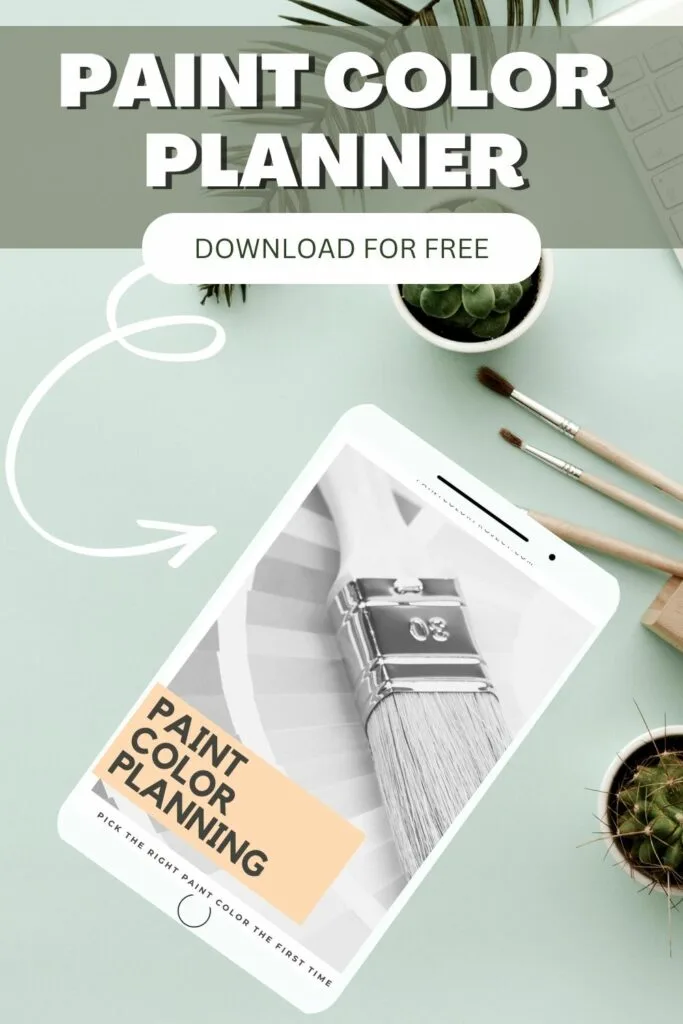 Thanks for reading!