Looking for the perfect cool gray paint color? Let's talk about Sherwin Williams Online gray – undertones, coordinating colors, and the best trim colors!
Gray paint colors are a super popular option for a neutral wall color. Grays come in tons of shades and tones – it can be so hard to find the right shade for your home.
Today we are going to chat about a cool gray color that I am particularly fond of. I actually painted the entire downstairs of our last home Sherwin Williams Online! All of the pictures that you will see below are from that home.
This is a cool gray paint color. It was perfect for pairing with all of the blues we used to decorate that home in a coastal style!
Click here to get a 12″x12″ peel and stick sample of Sherwin Williams Online paint color!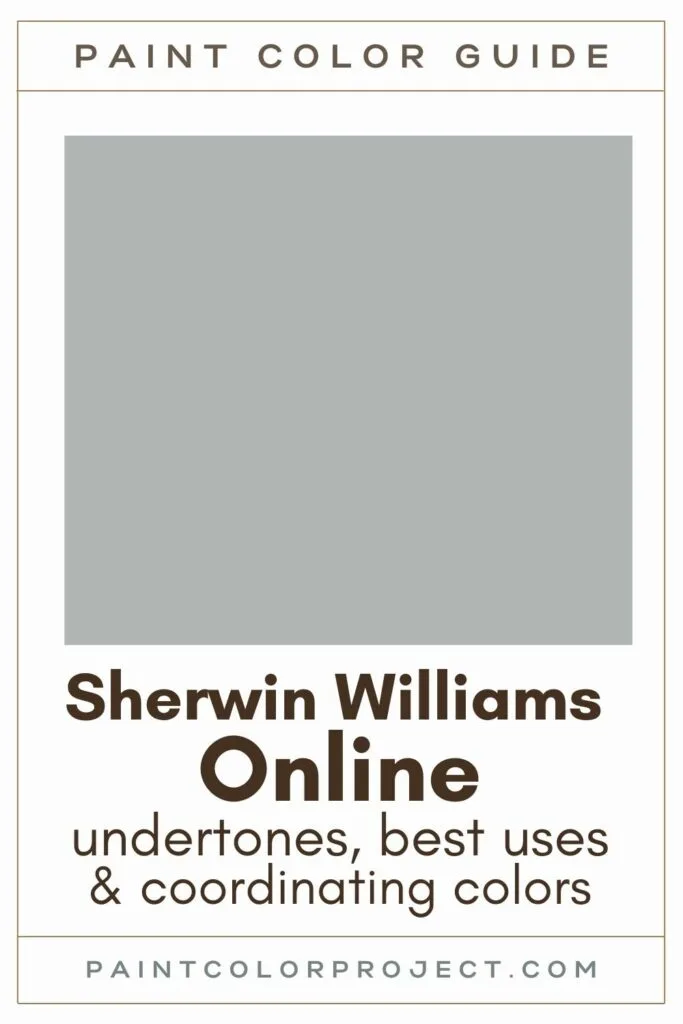 Sherwin Williams Online 7072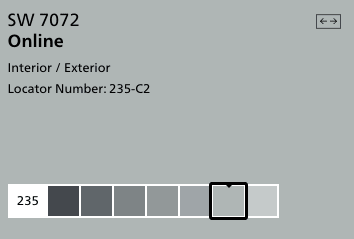 Color Family
Online is in the cool gray color family.
Light Reflectance Value
45 – very mid-toned, a light gray that still has some great color depth to it. Won't feel too washed out.
Light Reflective Value is the measurement of how much light a color bounces around. This is on a scale of 0 to 100 with 0 being pure black and 100 being pure white.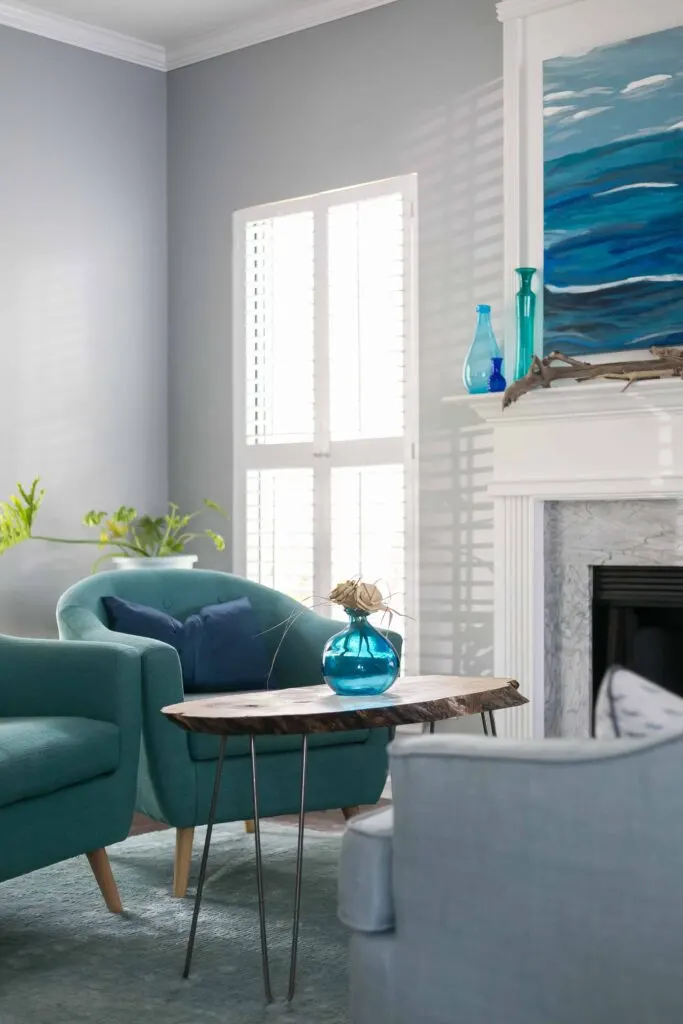 RGB Colors
R: 176 G: 181 B: 181
RGB describes the amount of each color – red, green, and blue – present in a color. This is on a scale of 0 to 255 for each color. This is basically the color mix to make the color!
Hex Code
#b0b5b5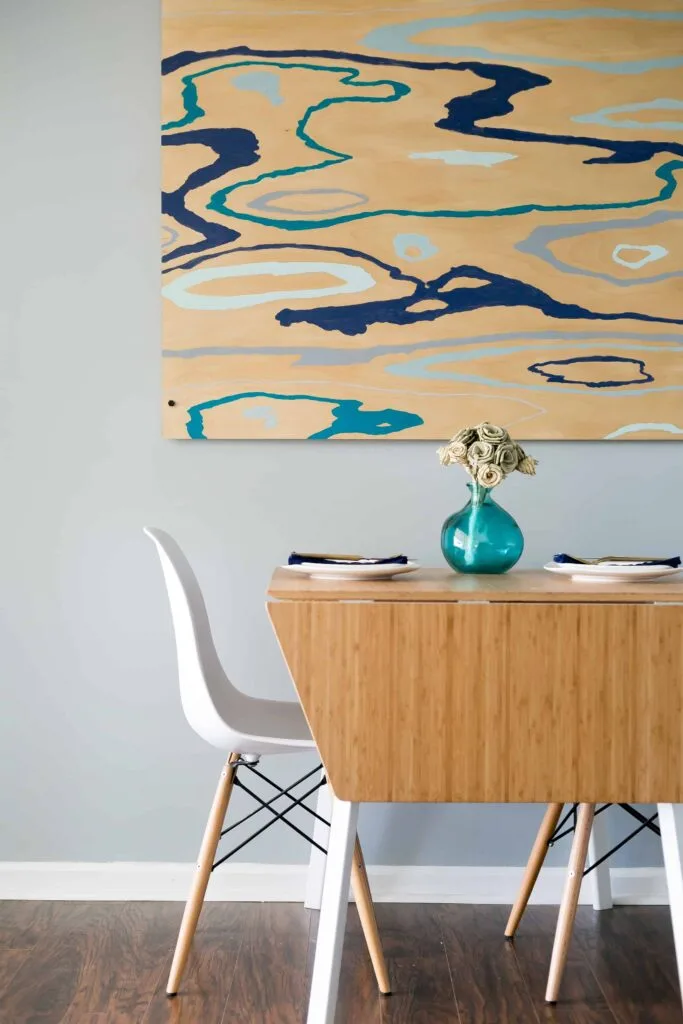 Undertones
Online has crisp, cool undertones. There are notes of blue and a cool green to it in certain light. It definitely can go a bit icy, especially in bright natural light!
Best uses
This color works really well as a whole house paint color. It also is beautiful on an exterior, especially if you have cool toned stone outside as well.
I love Online for a coastal, beachy, or even lake cottage style home. It works really well in any space with cool toned gray and blue accent colors!
See all of my favorite blue gray paint colors here!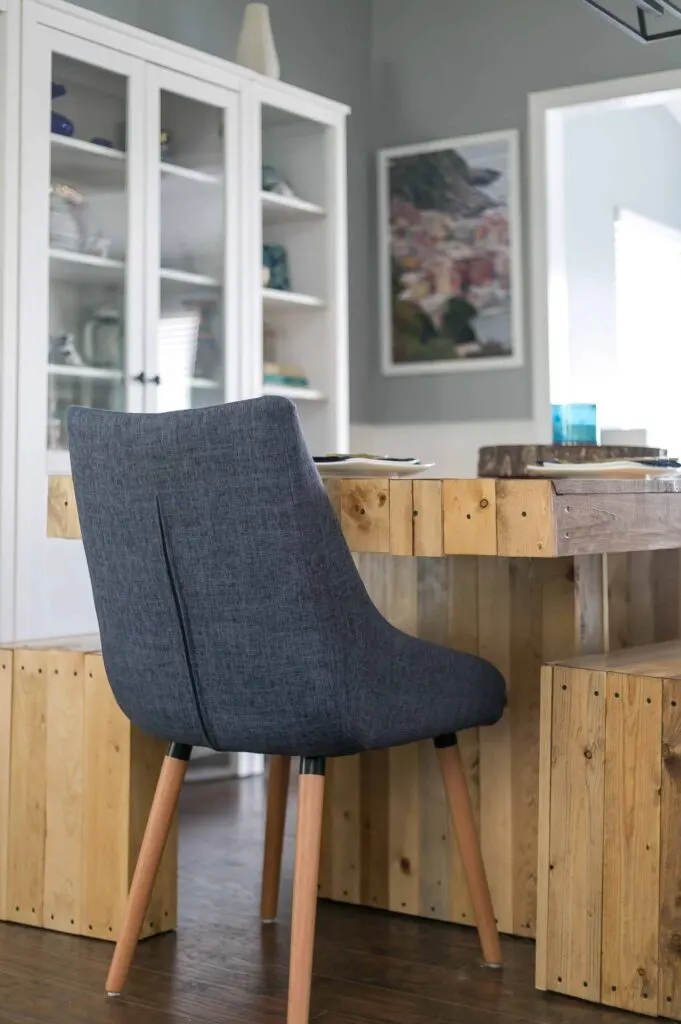 Similar Colors
Sherwin Williams Mineral
Sherwin Williams Colonial Revival Gray
Sherwin Williams Uncertain Gray
Benjamin Moore Silent Night
Benjamin Moore Silver Trinket
Valspar Gray Plank
Behr Stargazer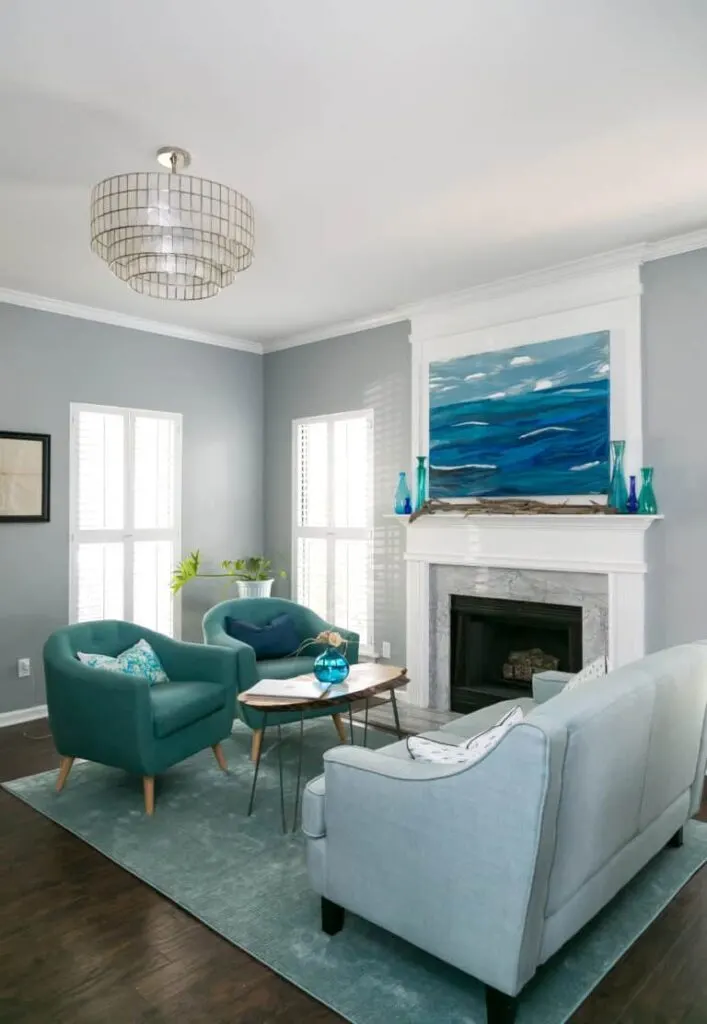 Coordinating Colors
For accent colors, you can look for either other shades of cool gray tones or pops of accent colors.
See all of my favorite Online coordinating colors here.
Neutral accent colors
Any of the following gray colors make good tone-on-tone accent colors for Online:
Gray Screen
Ice Cube
Charcoal Blue
Cyberspace
Web gray
Software
Bold accent colors
I like to accent Online with shades of blue to complement the cool color scheme:
Gale Force
Grays Harbor
Leisure Blue
Click here to get a 12″x12″ peel and stick sample of Sherwin Williams Online paint color!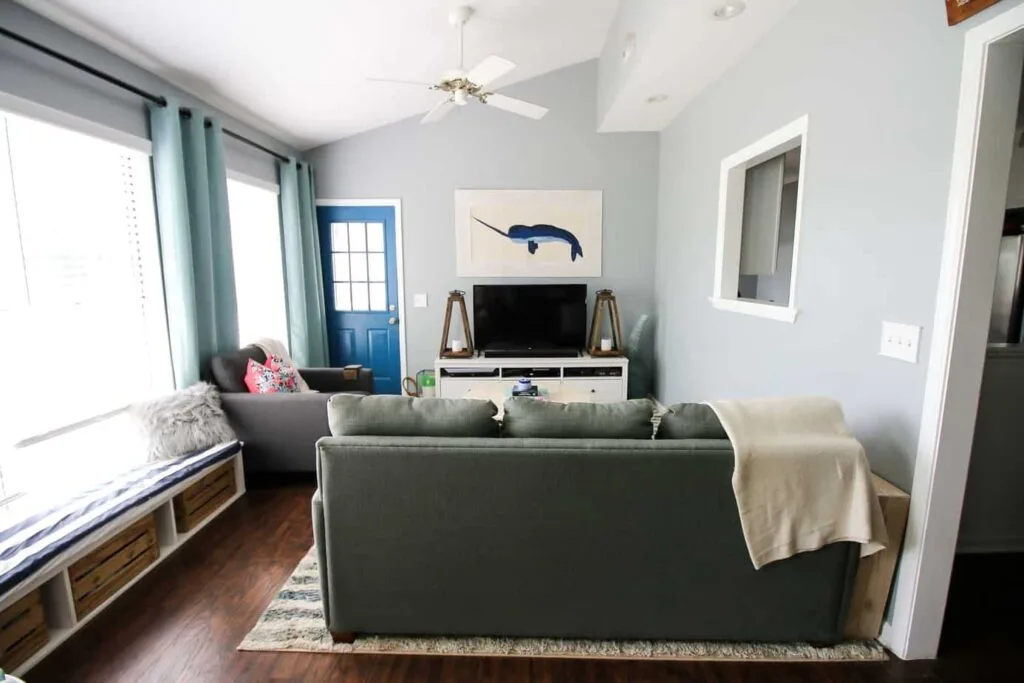 Trim Colors
I would (and did!) pair Online with a crisp, cool white. A warm white would look yellowed next to the blue undertones.
Benjamin Moore Simply White
Sherwin Williams Extra White
Behr Ultra Pure White
Sherwin Williams Online Color Palette
Check out our custom color palette of the best Online coordinating colors
Join the (free!) PaintColorProject+ community to access this exclusive color palette! Once you join, you can right click & save the palette image!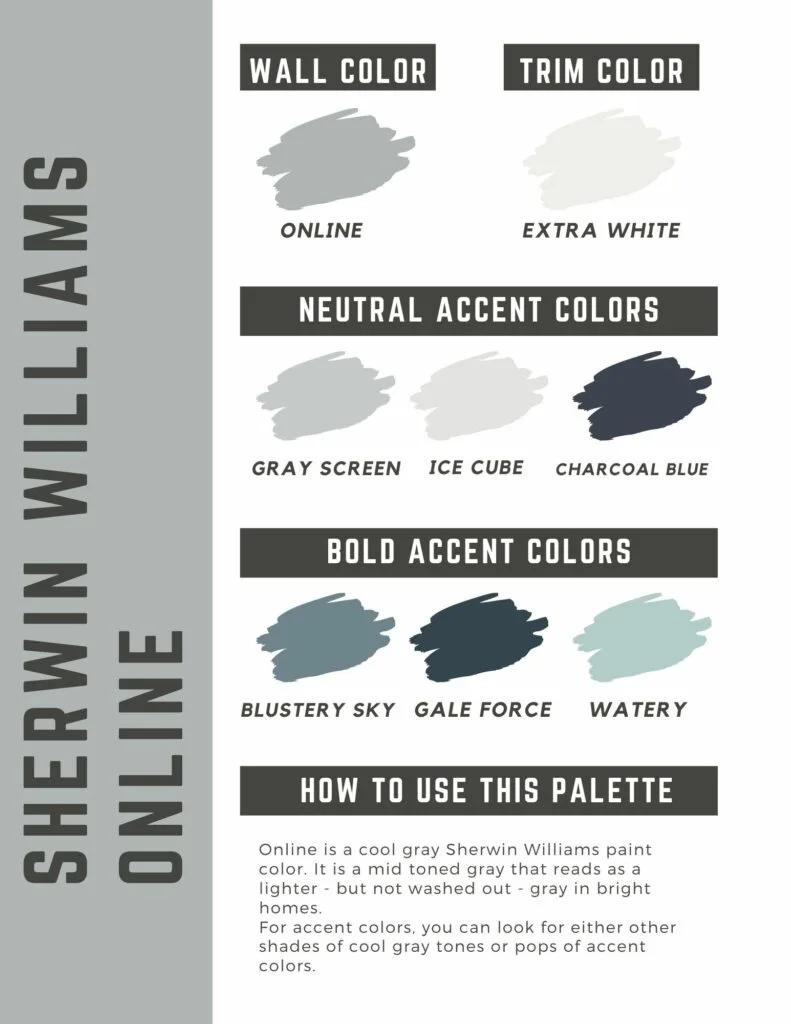 Still not sure what paint color to choose?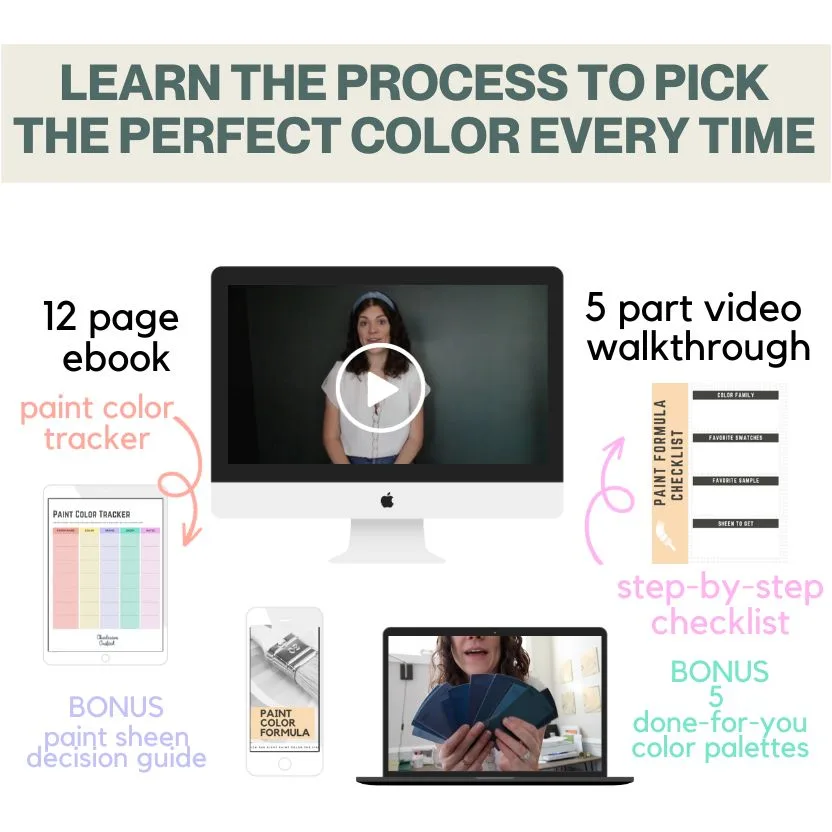 My Paint Color Formula ebook walks you through the painless process of expertly testing paint swatches to ensure you have the perfect color for your home.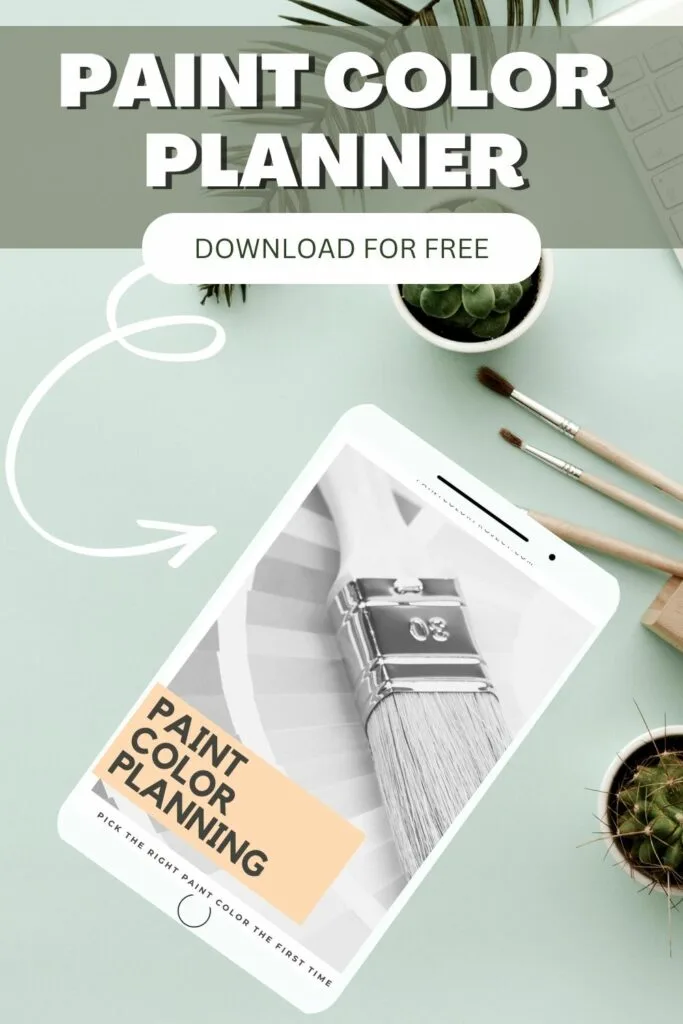 Thanks for reading!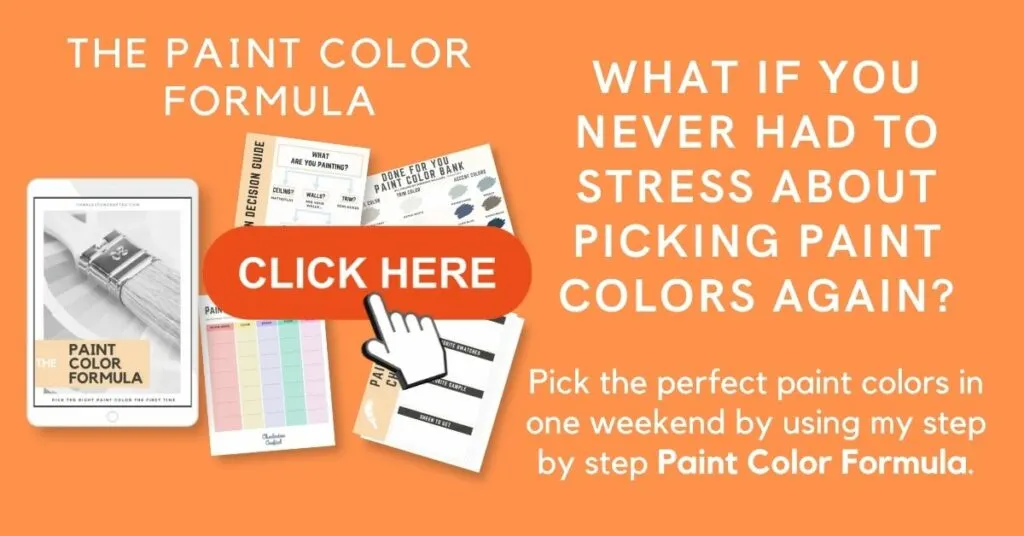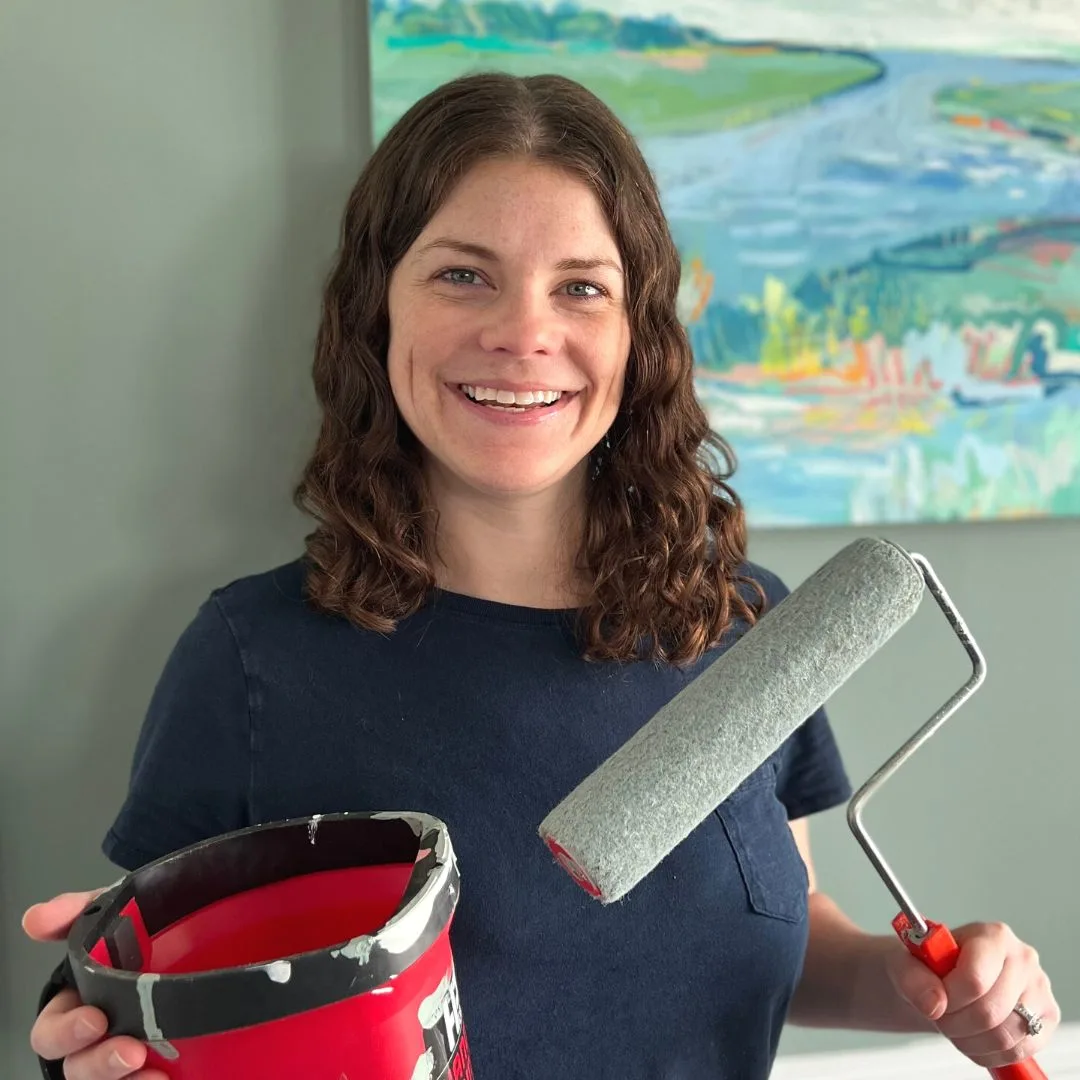 Morgan is passionate about home decor and paint colors. She has been sharing DIY home decor tips since 2012 at CharlestonCrafted.com. From there, she learned to love paint colors, and the Paint Color Project was born in 2022!