Looking for the perfect paint color for your master bathroom? Here are some things to keep in mind and the top paint colors in real bathrooms!
Bathrooms can be tricky to decorate. Unless you are starting from scratch, you will have a lot of non-movable fixtures to work around.
This could include your cabinets, tile flooring, and metal hardware such as faucets.
Things that you can easily change include the paint color (hello!), knobs and hardware, and light fixtures.
Take a look at the elements in your space that you cannot easily change and think about what they have in common. Do they have a cohesive feel? Is there a tone to them – such as warm tones or cool tones?
Coordinating with your existing features is easier than fighting against them! Definitely keep that in mind when selecting your bathroom paint colors.
What is the most popular bathroom paint color?
The most popular color scheme for a bathroom is a "spa-like" design.
This of course could mean a lot of things to different people.
Most commonly it's something in the blue gray family. Check out the best blue gray paint colors here!
A white bathroom is also very popular. However, steer clear of bright white and instead go for a creamy white to keep the space from feeling too sterile.
See all of my favorite bathroom vanity paint colors here!
What is the best paint color for a small bathroom?
It's pretty common to have a small bathroom! If you want the perfect paint color for a small master bathroom, the best color is usually something light and bright!
Think white, off white, light grey, or light beige.
If you want to bring in color, go for an accent color for art, towels, or decor items.
What colors make a small bathroom look bigger?
Light paint colors let the light bounce around the space and make it feel larger. So, in general, sticking with light and airy bathroom colors will make your small bathroom look bigger!
How can I make my small bathroom look luxurious?
If you want a small space to look luxurious – I'm going to blow your mind. Don't go light!
Instead, go for a rich, but muted, jewel tone. Something like a deep navy, forest green, or even a dark burgundy.
Now, paint all of the walls – and the ceiling, too!
The space will feel like a cozy, cool cave. It's a dramatic take but it can really pay off to make a space feel luxurious.
**always use a matte paint with this look. Glossy is no bueno.
Should bathroom be painted light or dark?
Bathroom designs are typically using light colors. This is because most interior designers are going for "spa-like"!
If you have a small powder room, you could instead go for a statement like jewel toned walls (see above) or wallpaper!
What color should I paint a bathroom with no windows?
No windows means that your bathroom will be lit entirely with artificial light. So, you will want to base your paint color on your lighting.
A lot of light bulbs give off a warm, yellowy tone. If this is your lighting, stick to warm paint colors like tan, beige, or warm creamy white.
If your have LED lighting or lighting with a white or blue look, pair it with cold white, icy blue, or cool grey paint.
Should your bathroom match your bedroom?
You don't need to match your bathroom to your bedroom, but you do want it to flow.
One nice idea is to paint your bathroom a color from the same swatch card as the bedroom color, but two shades either lighter or darker. One shade off usually isn't enough to pop! This gives you differentiation but still flow.
Do I need special paint for bathroom walls?
Some people say you need semi-gloss paint for bathrooms. This is old fashioned. Modern paint can all withstand the humidity of a bathroom!
The only time you need special paint for a bathroom is if you've had moisture or mold problems in the past – then get moisture resistant paint!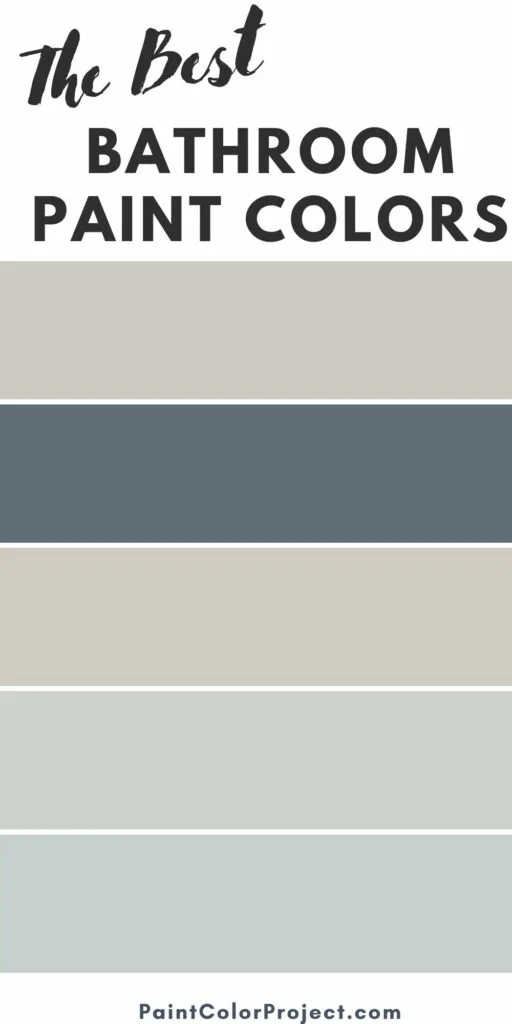 The best bathroom paint colors
Neutral bathroom paint colors
Benjamin Moore Simply White
Benjamin Moore Gray Cloud
Sherwin Williams Kilim Beige
Sherwin Williams Pearly White
Colorful bathroom paint colors
Behr Rainforest
Sherwin Williams Sky House
Sherwin Williams Charcoal Blue
Sherwin Williams Caviar
SherwinWilliams Tricorn Black
Still not sure what paint color to choose?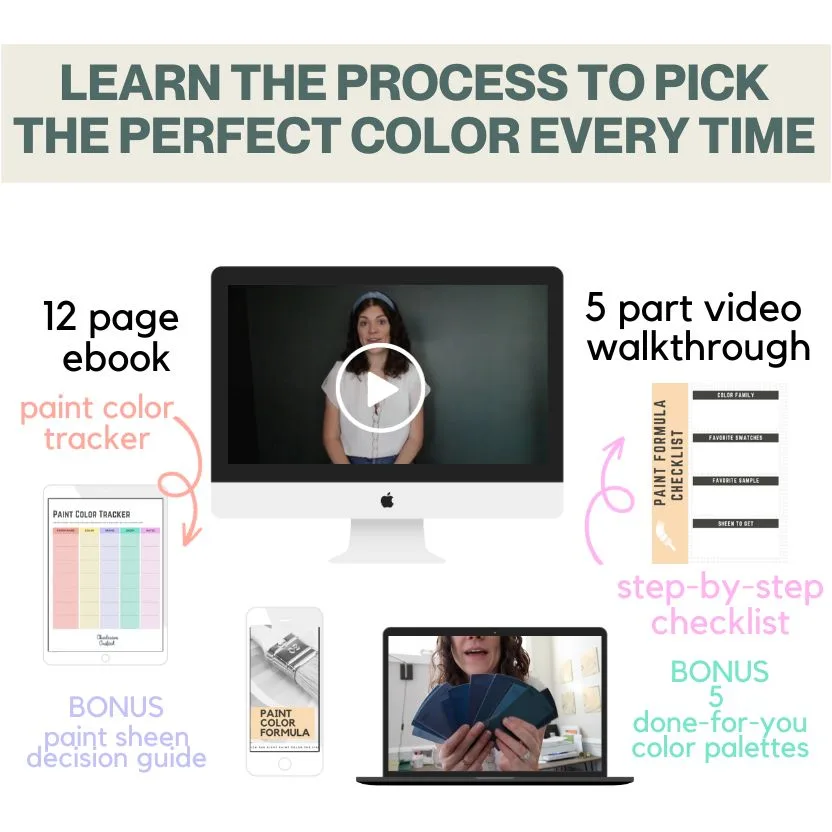 My Paint Color Formula ebook walks you through the painless process of expertly testing paint swatches to ensure you have the perfect color for your home.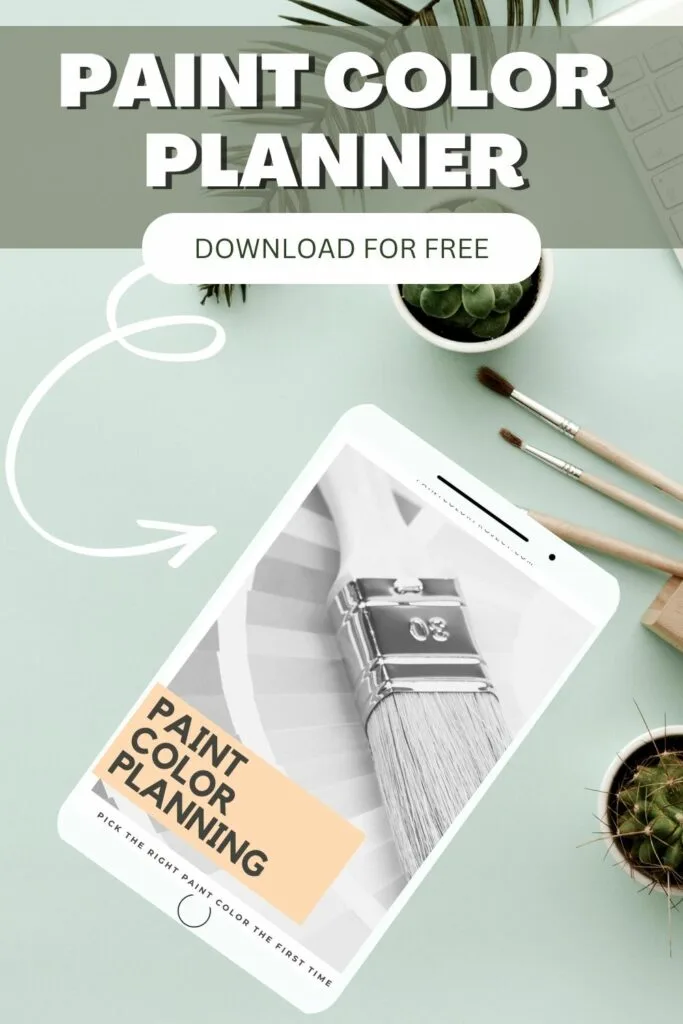 Thanks for reading!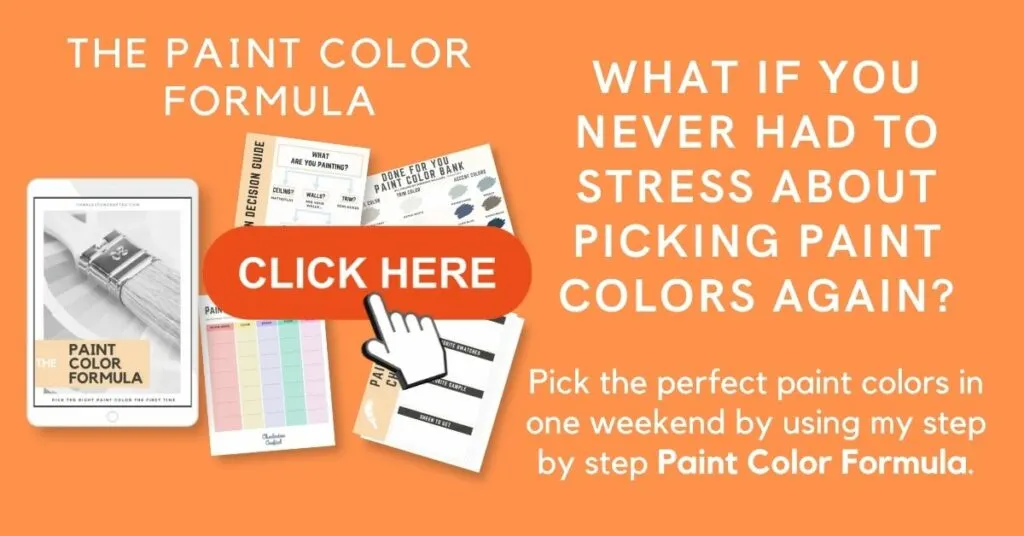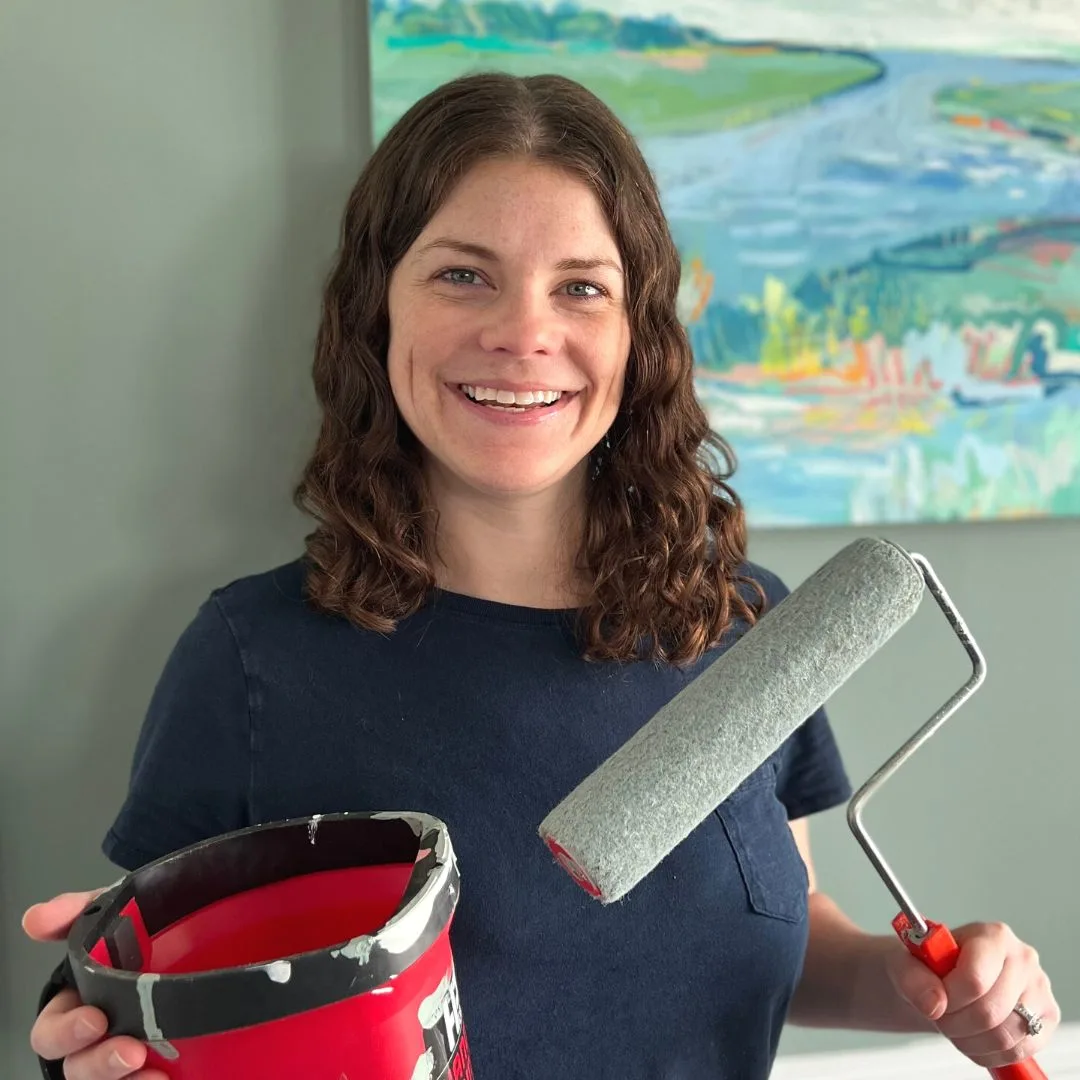 Morgan is passionate about home decor and paint colors. She has been sharing DIY home decor tips since 2012 at CharlestonCrafted.com. From there, she learned to love paint colors, and the Paint Color Project was born in 2022!