Looking for the perfect gray paint color for your home? Let's talk about Behr Chic Gray and if it might be the perfect color for your home!
Gray is a super popular wall color for a reason – it's clean, neutral, and easy to decorate with. You can change your accent colors to follow trends or even seasonally and keep the same gray wall color.
However, there are a TON of gray wall colors. Some are warm, some are cool. There's icy gray and taupe and greige.
It can be overwhelming to find the perfect gray paint color.
Today we are going to chat about Behr Chic Gray and if it might be the right gray color for your home!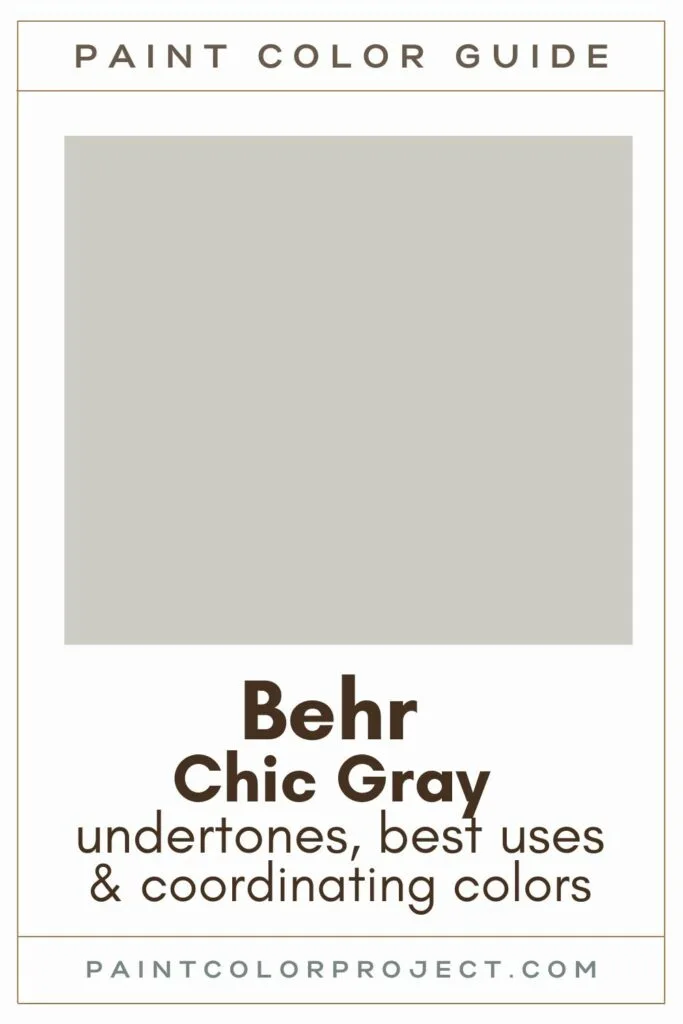 Behr Chic Gray
Chic Gray is a mid-toned gray color that usually reads as ever so slightly warm or greige toned. However, it is very neutral and will transform depending on the lighting that it gets and the accent colors that it is paired with.
Color Family
Chic Gray is in the gray color family.
Light Reflectance Value
60
Light Reflective Value is the measurement of how much light a color bounces around. This is on a scale of 0 to 100 with 0 being pure black and 100 being pure white.
With an LRV of 60, Chic Gray is a mid-toned gray. In a bright room, it will read as a light gray, while it will look darker in rooms without bright natural light.

RGB Colors
R: 207 G: 204 B: 197
RGB describes the amount of each color – red, green, and blue – present in a color. This is on a scale of 0 to 255 for each color. This is basically the color mix to make the color!
Hex Code
#CFCAC4
Undertones
Chic Gray is considered a warm greige paint color with beige undertones.
However, it is a rather neutral toned gray color. The biggest time it changes is due to lighting – warm light will make it appear to be more of a warm taupe. Cool, artificial light will make it appear more icy.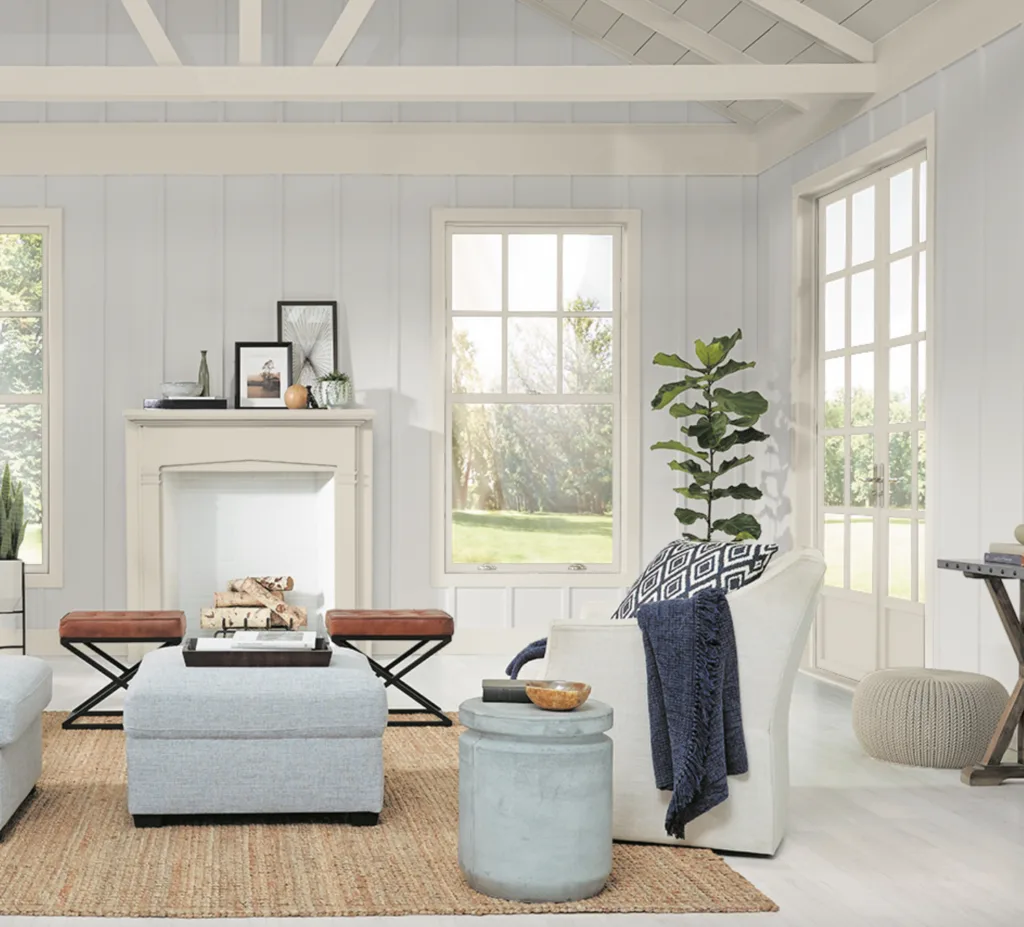 Best uses
Chic Gray is neutral enough to work as a whole house paint color.
Similar Colors
Behr Cotton Gray
Behr Burnished Clay
Benjamin Moore Nimbus
Farrow & Ball Cornforth White
Sherwin Williams Mercurial
Valspar Modest Silver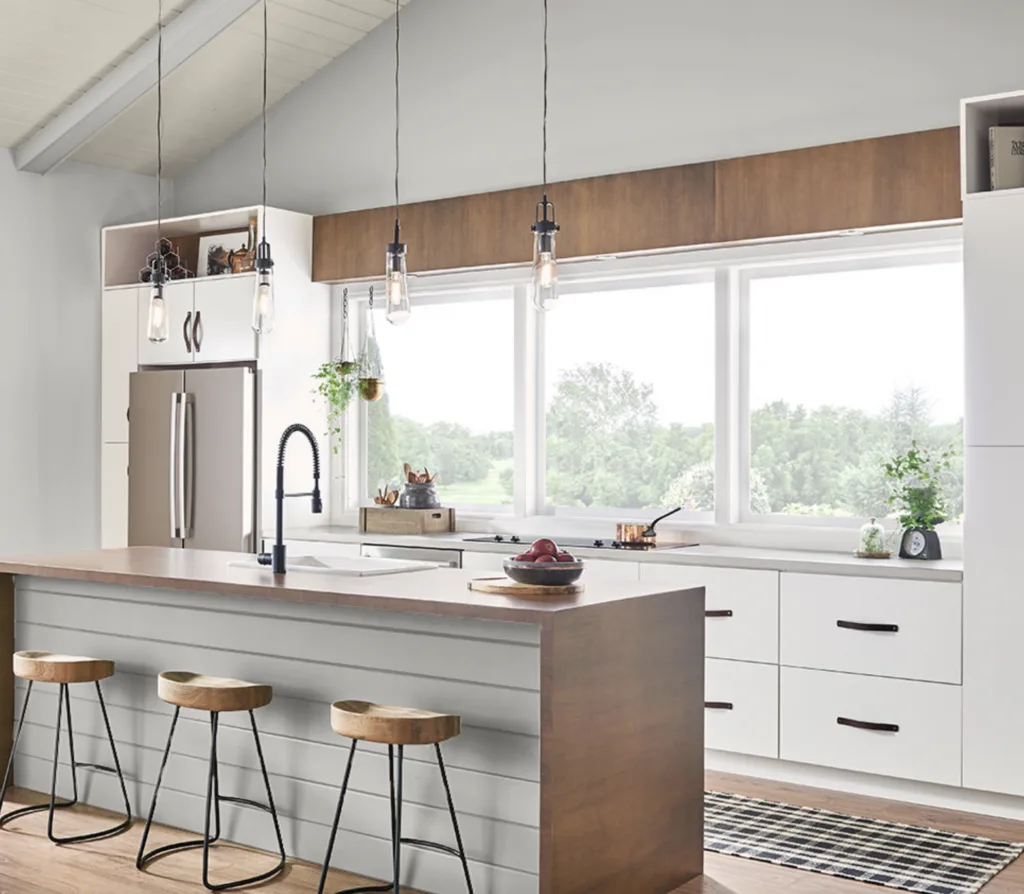 Coordinating Colors
I like to pair Chic Gray with other greige paint colors – just be sure that they are at least 2 shades lighter OR darker than Chick Gray to provide contrast.
For a pop of color, Chic Gray pairs very nicely with shades of green.
Behr Greige paint colors:
Naturalist
Strong winds
Sawgrass
When choosing a greige: anything very warm will look Chic Gray appear more cool. Any very cool accents will make Chic Gray appear more warm toned.
This is because this color is very neutral – it does not have strong undertones on it's own and colors side by side trick your eye and change how it looks.
Behr Green paint colors: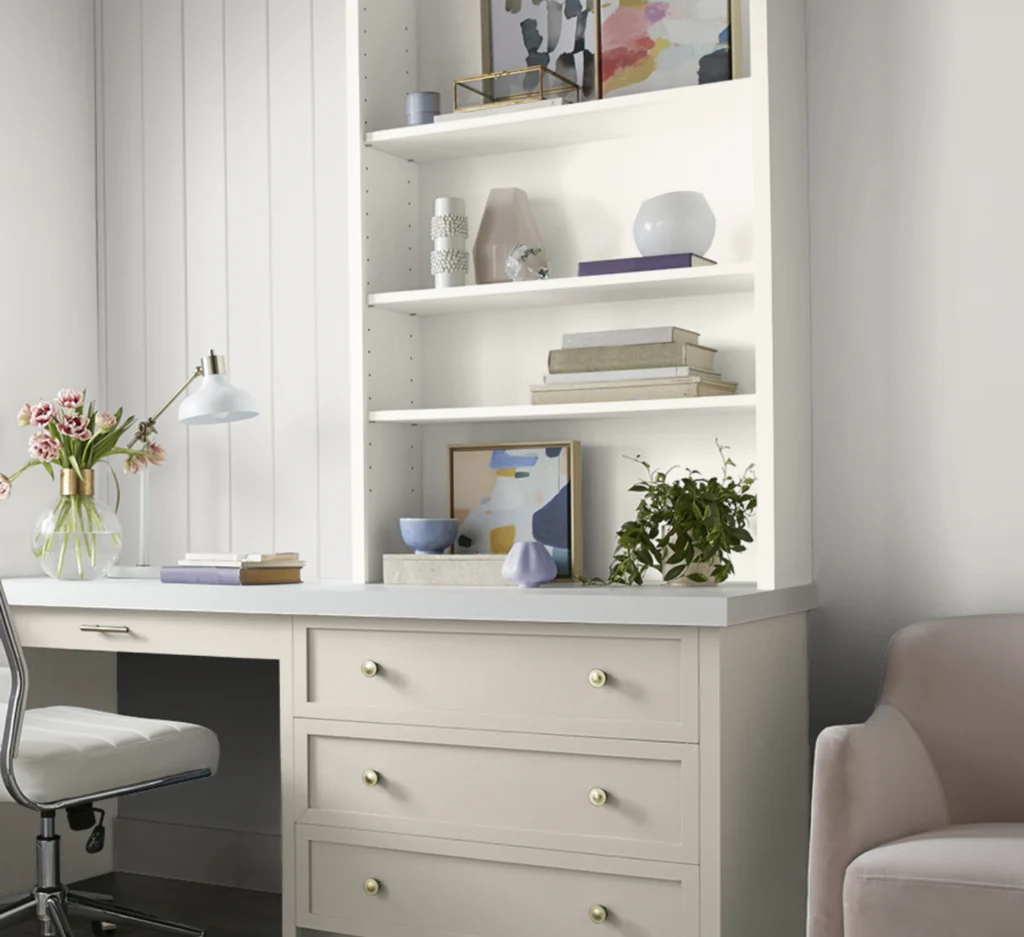 Trim Colors
I prefer to pair Chic Gray with a crisp, pure white trim paint color.
Benjamin Moore Simply White
Sherwin Williams Extra White
Behr Ultra Pure White
Behr Chic Gray color palette
Check out this free printable color palette featuring the best Behr Chic Gray coordinating colors.
Join the (free!) PaintColorProject+ community to access this exclusive color palette! Once you join, you can right click & save the palette image!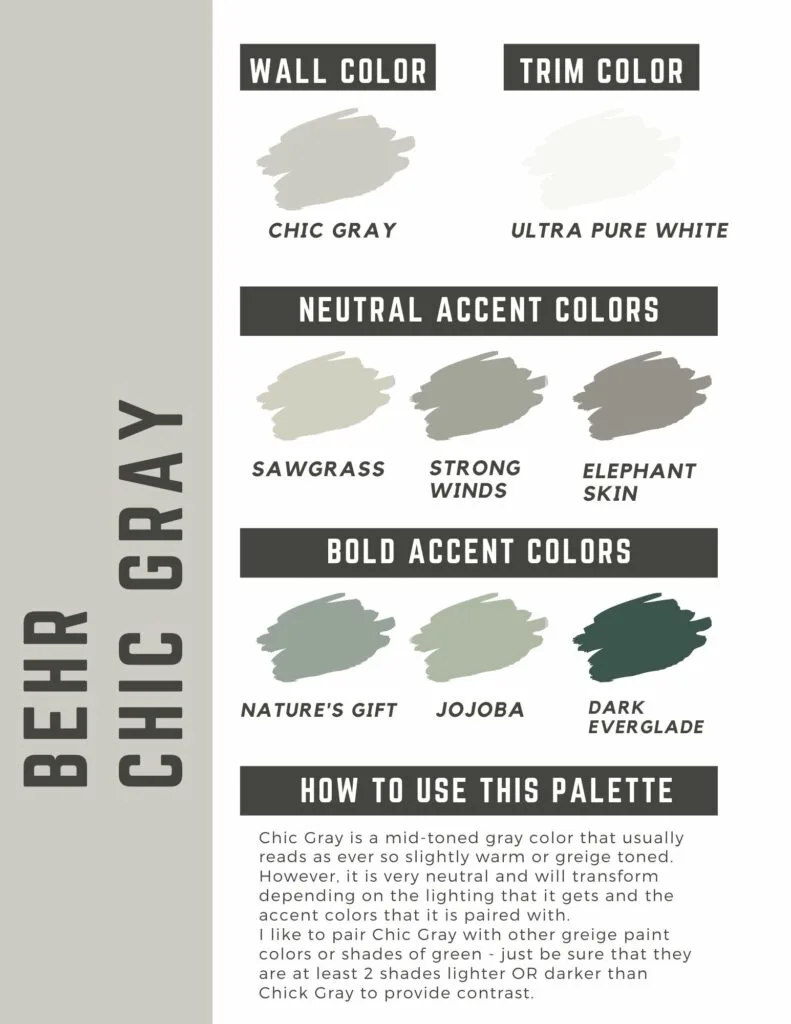 Still not sure what paint color to choose?
My Paint Color Formula ebook walks you through the painless process of expertly testing paint swatches to ensure you have the perfect color for your home.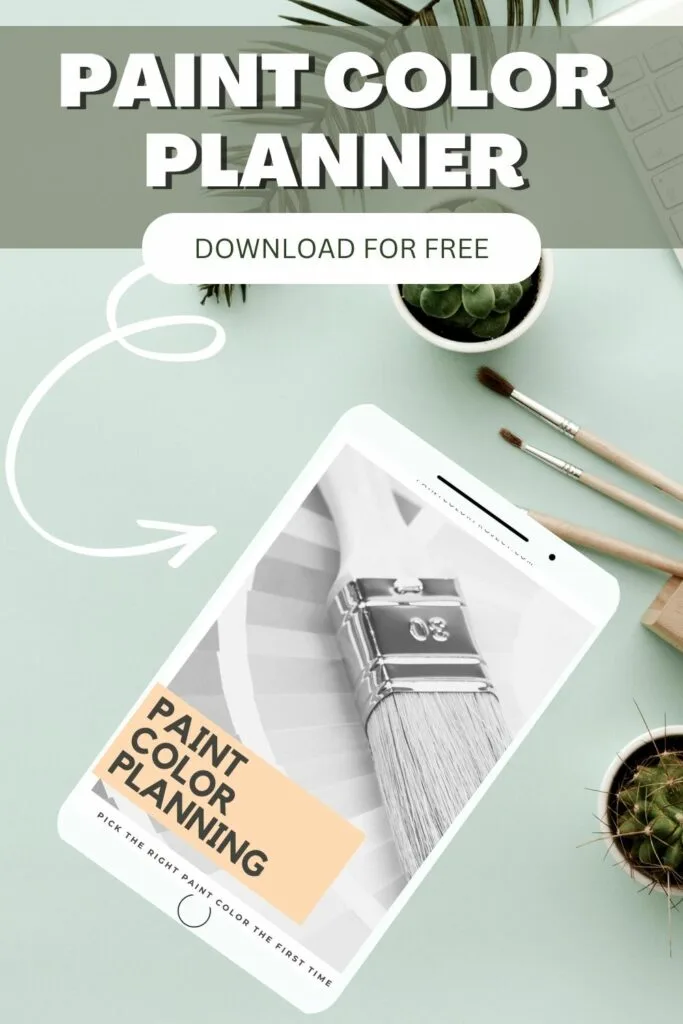 Thanks for reading!