Looking for the perfect dark green paint color? Let's talk about Behr Dark Everglade and if it might be right for your home!
Green paint is really trending right now and I personally have a soft spot for dark green.
Dark green makes for a dramatic bedroom, bathroom, dining room, or cabinet color.
We recently painted our guest bedroom Behr Dark Everglade and I love it so much I had to share the color with you here today!
Behr Dark Everglade
Dark Everglade is a deep blue-green paint color that is perfect for a dramatic green wall. In cool lighting, it reads a bit teal. In warm lighting, it is more emerald.
Color Family
Dark Everglade is in the green color family.
Light Reflectance Value
8
Light Reflective Value is the measurement of how much light a color bounces around. This is on a scale of 0 to 100 with 0 being pure black and 100 being pure white.
With an LRV of 8, Dark Everglade is a super dark color! Shades of black usually have an LRV of 6 or lower, with 1 being pure black. So, this is a very dark color!
RGB Colors
R: 62 G: 85 B: 79
RGB describes the amount of each color – red, green, and blue – present in a color. This is on a scale of 0 to 255 for each color. This is basically the color mix to make the color!
Hex Code
#3d554f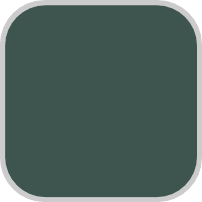 Undertones
Dark Everglade is a deep green color with a LOT of blue to it. In natural or cool lighting (such as a north facing room) it reads as almost a deep teal.
In warm or artificial lighting (or south facing rooms) it will read as more emerald green.)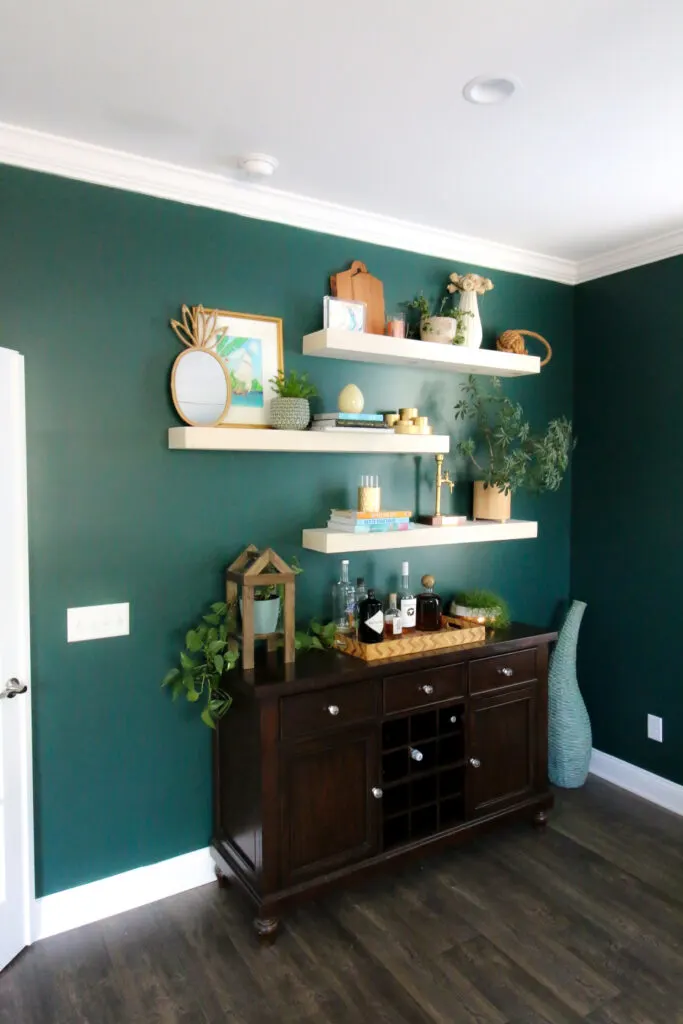 Best uses
I love using deep colors such as this one for:
large, bright bedrooms
small powder room (consider painting the ceiling, too!)
front door
trim when paired with white walls
cabinetry
furniture
Similar Colors
Behr Black Evergreen
Behr Rainforest
Benjamin Moore Hidden Falls
Sherwin Williams Billiard Green
Valspar Peacock House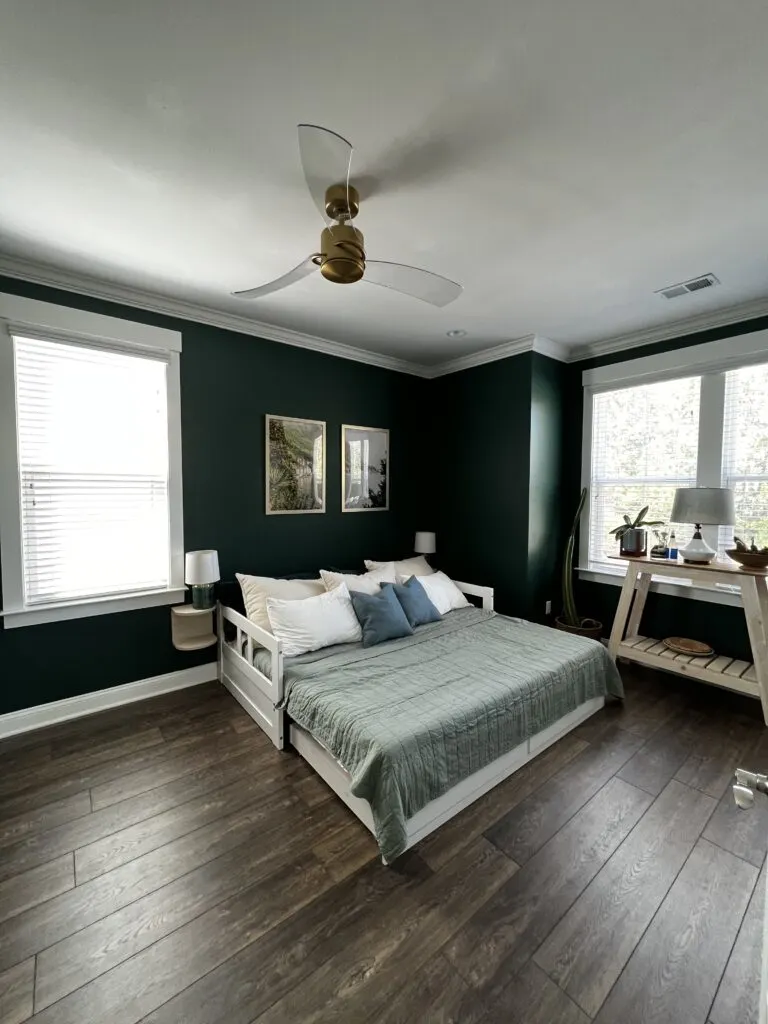 Coordinating Colors
I'd pair this color with light cool gray, lighter gray-greens, and gold accessories.
Grays:
Behr White Metal
Behr Hush
Behr Sterling
Greens:
Behr Summer Green
Behr Green Tea
Trim Colors
Because of the blue tones in this shade, I prefer to pair it with a clear, clean white for trim.
Benjamin Moore Simply White
Sherwin Williams Extra White
Behr Ultra Pure White
Behr Dark Everglade color palette
Join the (free!) PaintColorProject+ community to access this exclusive color palette! Once you join, you can right click & save the palette image!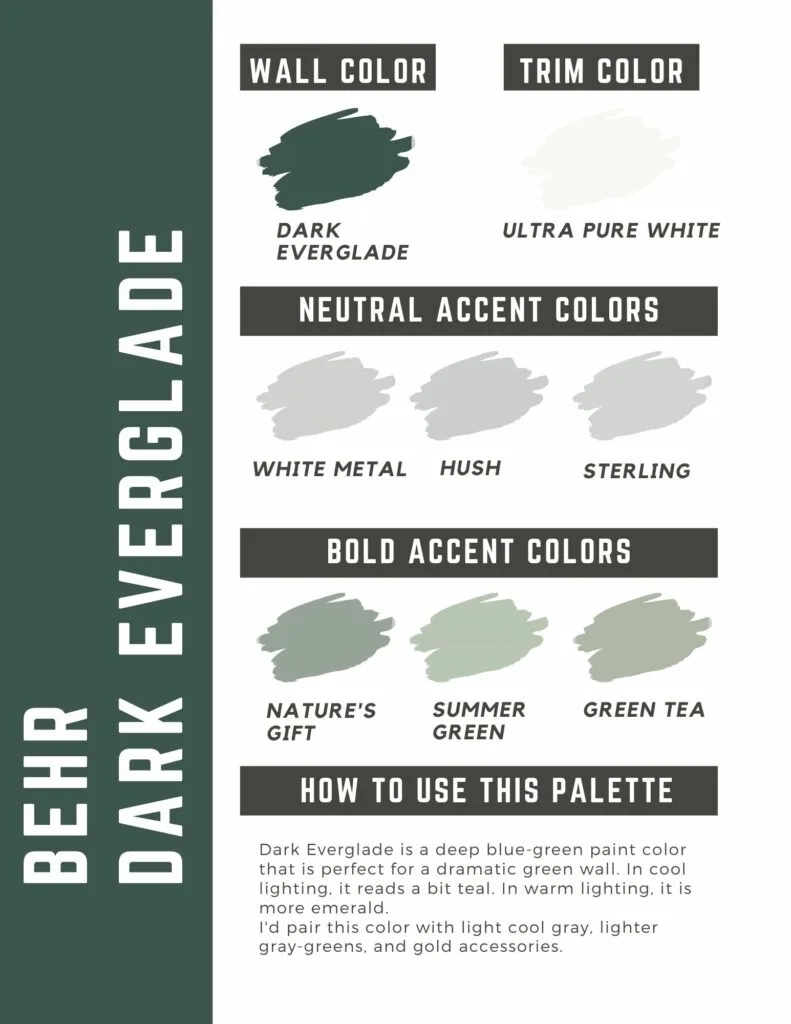 Still not sure what paint color to choose?
My Paint Color Formula ebook walks you through the painless process of expertly testing paint swatches to ensure you have the perfect color for your home.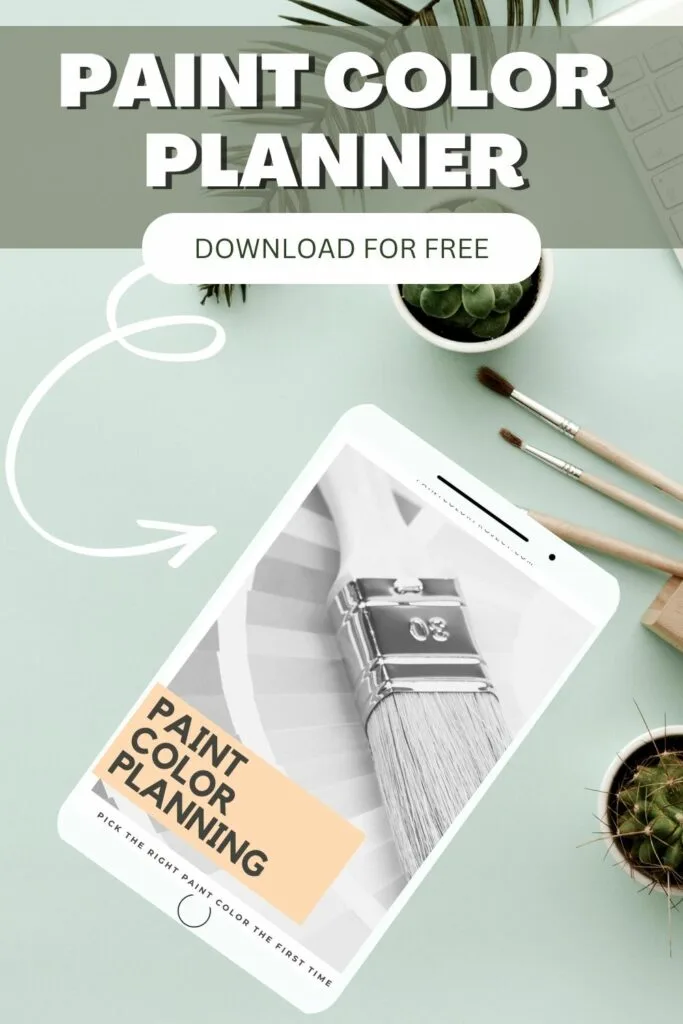 Thanks for reading!