Looking for the perfect cool gray paint color? Let's talk about Sherwin Williams Passive and if it might be the right color for your home.
There is a lot of talk about warm, cozy paint colors. But, truthfully, I have always loved a cool gray.
Our last house was painted almost entirely SW Online, a beautiful light cool gray.
Another super popular cool gray is Sherwin Williams Passive.
This shade is perfect for a coastal or cottage feel, and it's a great neutral wall color choice for homes that like to decorate with blue and green accents.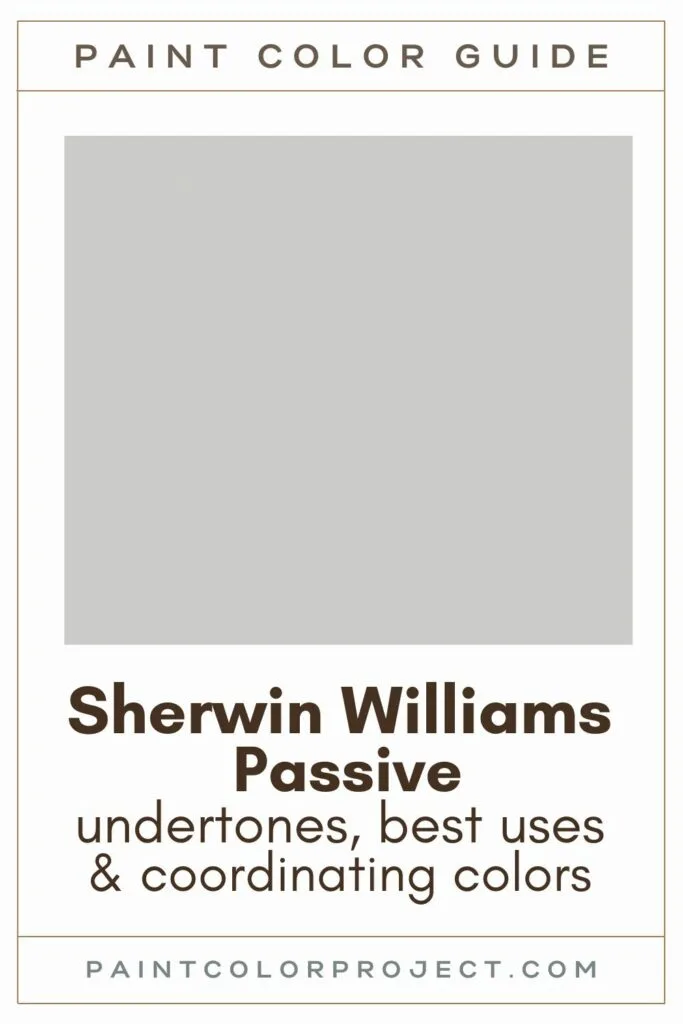 Sherwin Williams Passive SW 7064
Passive is a mid-toned gray paint color that reads slightly cool, but not icy. This color tends to look best in rooms that have bright, natural lights.
Color Family
Passive is in the cool gray color family.
Light Reflectance Value
60
Light Reflective Value is the measurement of how much light a color bounces around. This is on a scale of 0 to 100 with 0 being pure black and 100 being pure white.
With an LRV of 60, Passive is on the lighter end of things. However, it is darker than an off-white or light gray – it has a bit of color depth that makes it more of a mid-toned gray.
RGB Colors
R: 203 G: 204 B: 201
RGB describes the amount of each color – red, green, and blue – present in a color. This is on a scale of 0 to 255 for each color. This is basically the color mix to make the color!
Hex Code
#cbccc9

Undertones
Passive is a cool gray and has slight blue undertones. There isn't tons of blue there, but it is definitely there! There is also a touch of violet or purple to it. The purple is what keeps it from looking too cold.
If your room has north facing light, that cool light will make Passive look more blue. This is when it could skew a little baby blue.
If your room has southern facing light, that warm light will make Passive feel more neutral.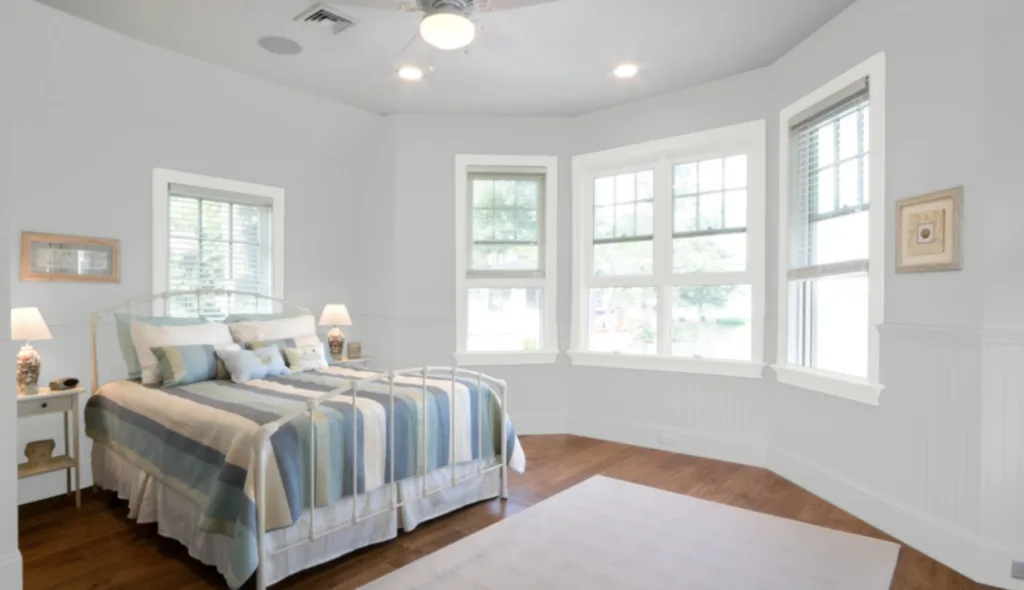 Best uses
This color is neutral enough to work as a whole house paint color. It also works great for:
bedrooms
bathrooms (very spa-like!)
living room
cabinetry
doors and trim when paired with clean white walls
Beware that on home exteriors, the bright light will wash this color out and it will read as a much lighter gray. That's not necessarily bad – just swatch it to be sure you love it!
Be sure to check out your existing features – floors, cabinets, countertops, large furniture. If they have warm tones, this color might clash. It can play OK with chocolate type deep brown, but I'm not a fan of how it looks with wood tones that are more orange.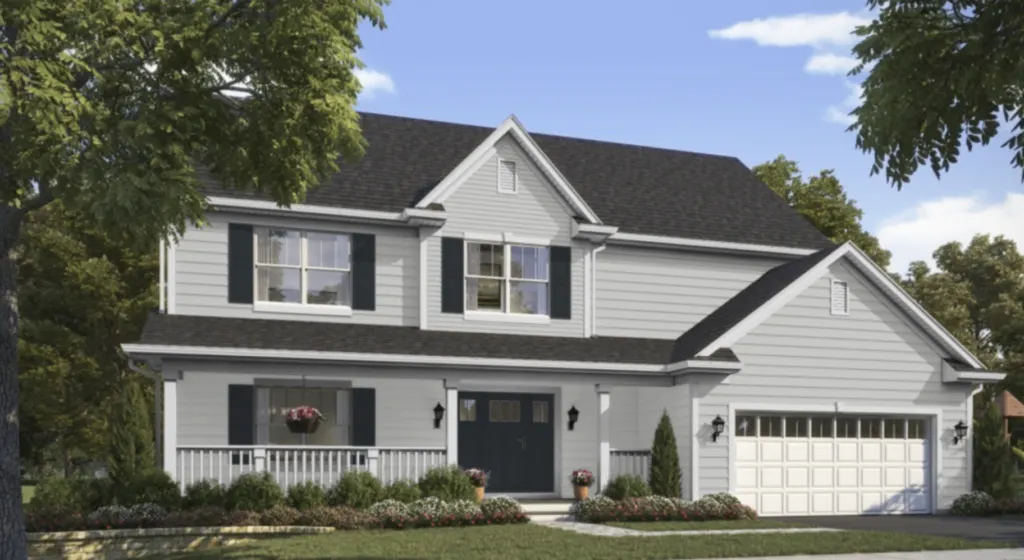 Similar Colors
SW Tinsmith
SW Zircon
BM Sterling
Coordinating Colors
I like to pair Passive with bright white and darker cool gray tones. It also pairs well with light blues and mid-toned greens.
While it seems like pale blue would be a good match, be sure that the color depth (LRV) is different enough – so, be sure that it's at least 2 shades lighter or darker than Passive. If you layer this gray with a very similar-toned blue, it can look a bit flat.
Very light blues:
Faraway Blue
Big Chill
Rarified Air
Dewy
Mid toned greens:
Green Onyx
Waterscape
Quietude
Halcyon Green
Dark grays: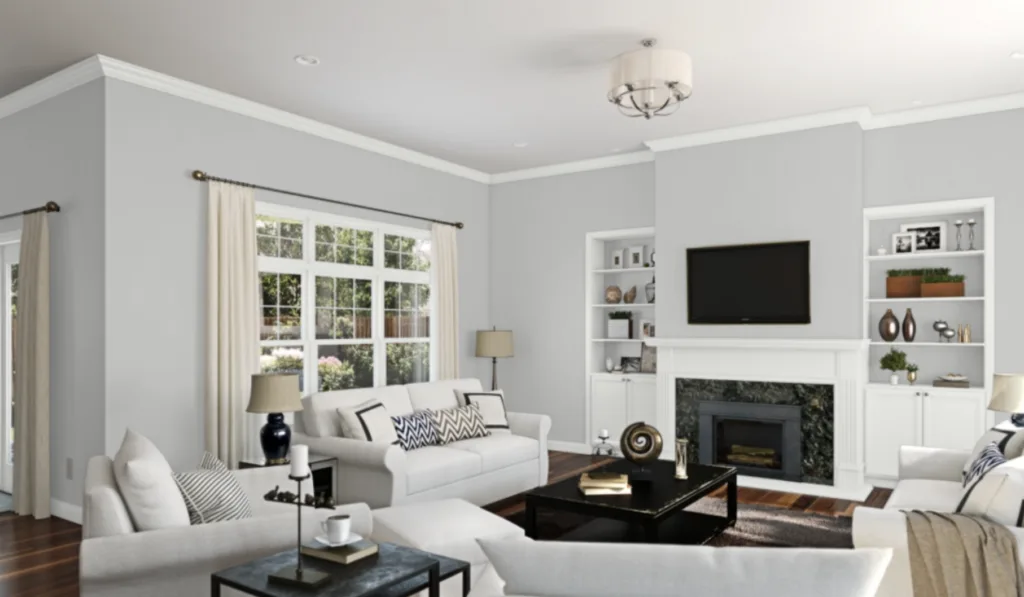 Trim Colors
Because this is a cool paint color, I prefer to pair it with crisp, bright white for trim.
Benjamin Moore Simply White
Sherwin Williams Extra White
Behr Ultra Pure White
Sherwin Williams Passive color palette
Join the (free!) PaintColorProject+ community to access this exclusive color palette! Once you join, you can right click & save the palette image!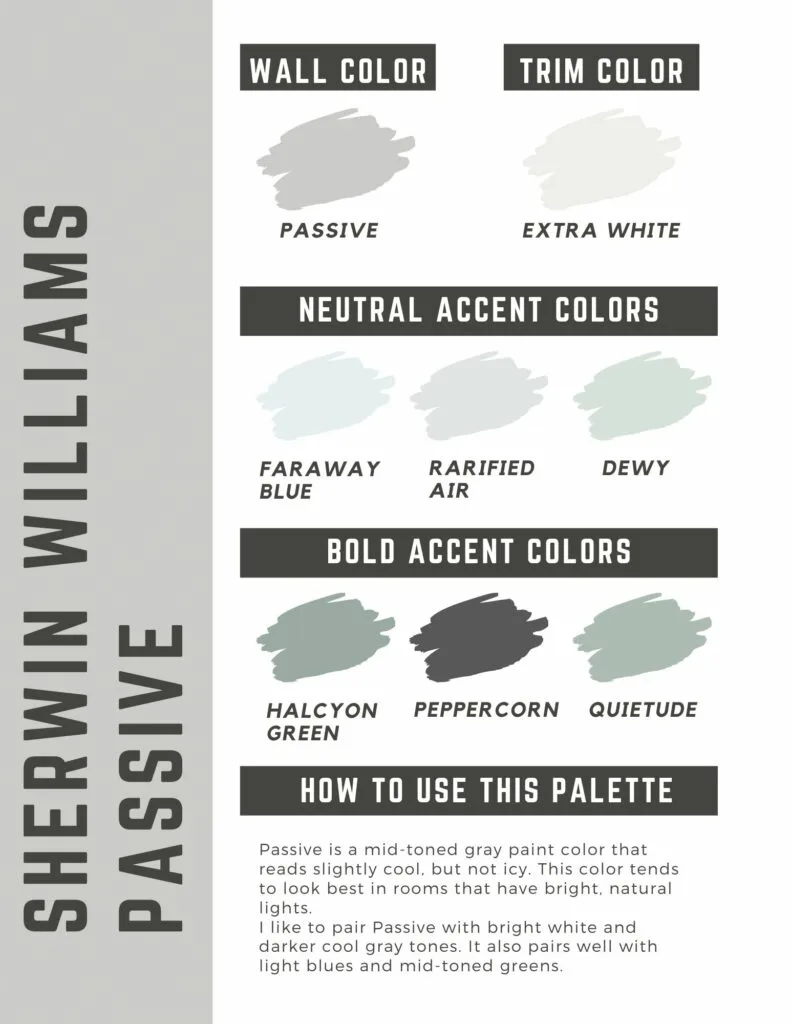 Still not sure what paint color to choose?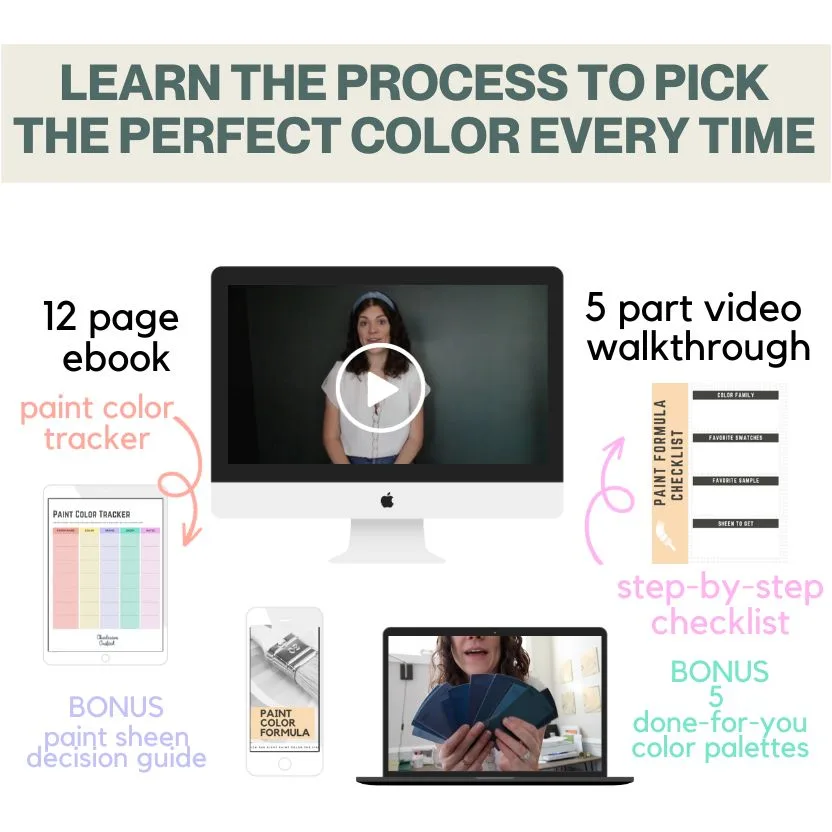 My Paint Color Formula ebook walks you through the painless process of expertly testing paint swatches to ensure you have the perfect color for your home.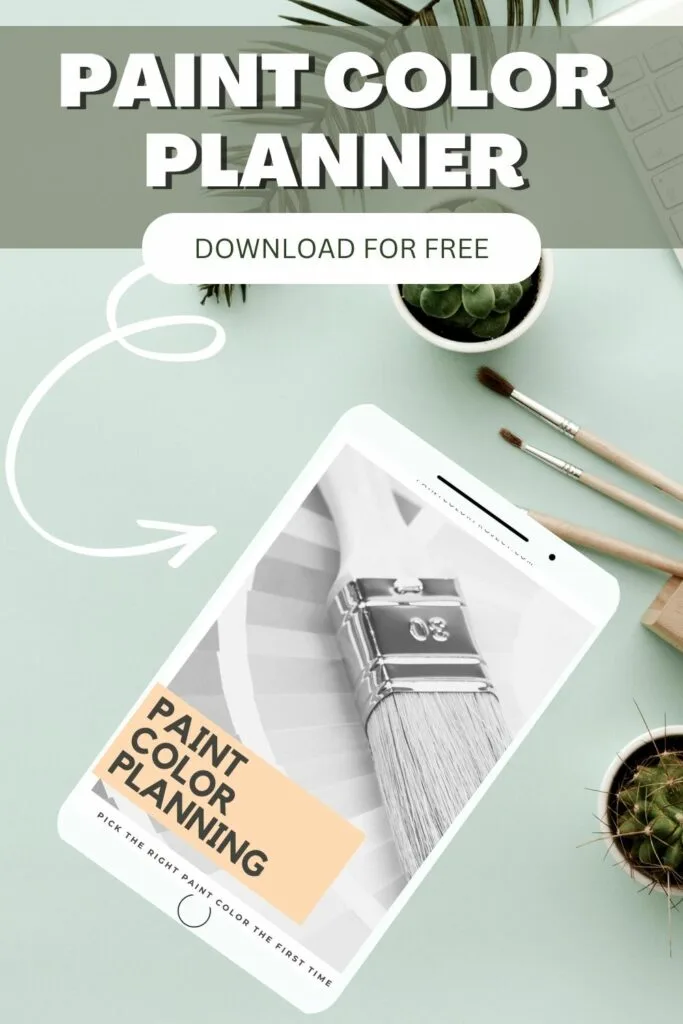 Thanks for reading!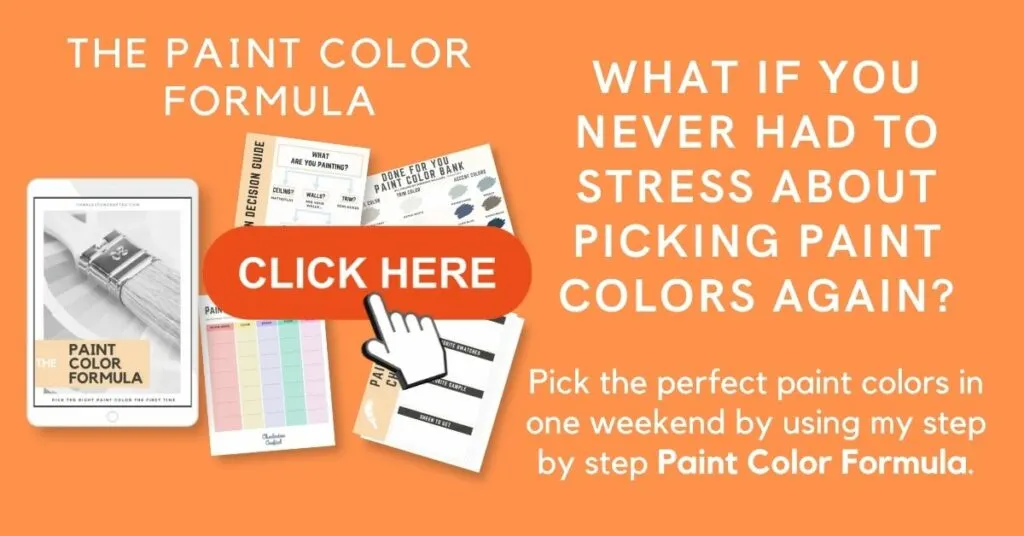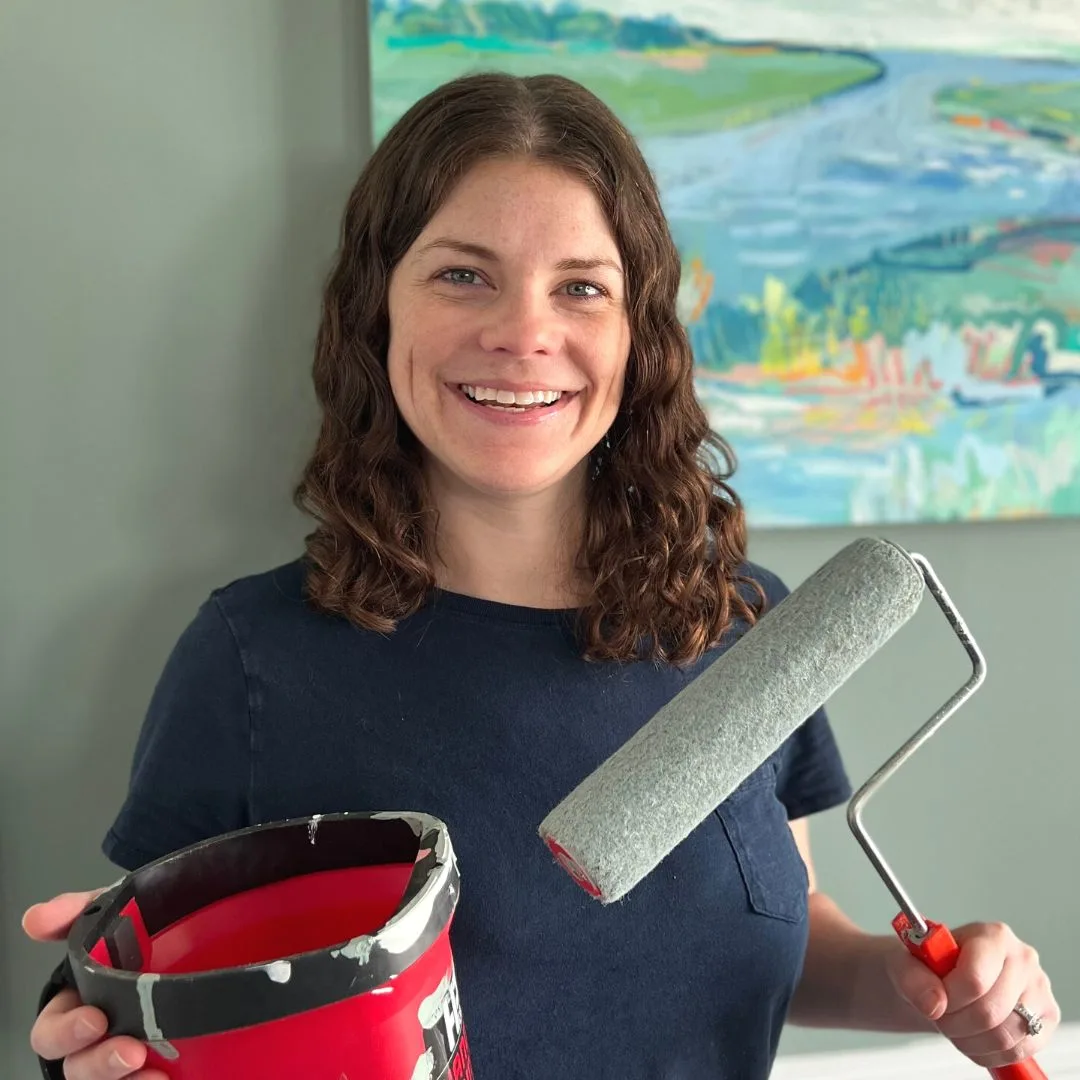 Morgan is passionate about home decor and paint colors. She has been sharing DIY home decor tips since 2012 at CharlestonCrafted.com. From there, she learned to love paint colors, and the Paint Color Project was born in 2022!