Looking for a warm gray paint color? Let's talk about Sherwin Williams Modern Gray and if it might be the perfect color for your home!
Modern Gray is a great warm gray paint color for a cozy feeling space.
This color is majorly effected by lighting. Since it's already warm, adding warm light can make it look VERY warm or even taupe and a touch pink.
However, in cooler light, it will look more like a neutral gray. That's why it is SO important to swatch paint colors in your actual rooms.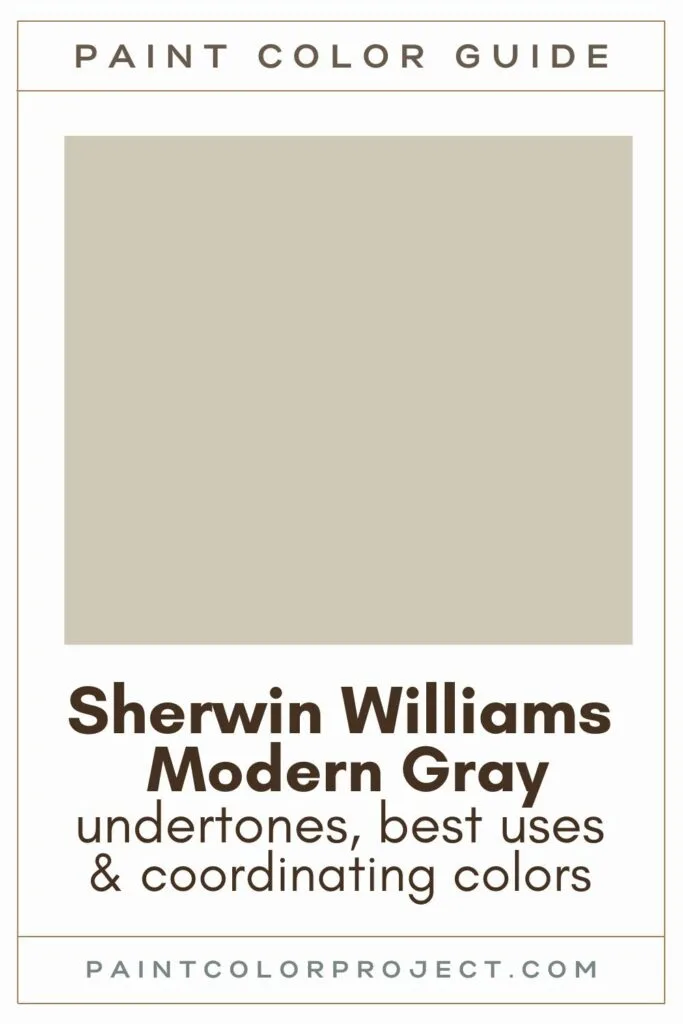 Sherwin Williams Modern Gray SW7632
Modern Gray is a very warm gray that can read as taupe, especially in rooms with lots of bright, south-facing light. In cooler or darker rooms, it will feel more like a neutral gray.
Color Family
Modern Gray is in the warm gray color family.
Light Reflectance Value
62
Light Reflective Value is the measurement of how much light a color bounces around. This is on a scale of 0 to 100 with 0 being pure black and 100 being pure white.
With an LRV of 62, this color is not a light gray but getting closer to mid-toned. It will look a lot lighter in rooms with bright natural light such as south facing rooms, but still hold its color. In darker rooms, it will look darker and muddier.
RGB Colors
R:214 G:206 B:195
RGB describes the amount of each color – red, green, and blue – present in a color. This is on a scale of 0 to 255 for each color. This is basically the color mix to make the color!
Hex Code
#d6cec3

Undertones
Modern gray has warm undertones. There is taupe or pink to it in certain lighting – especially in warm, bright spaces. It can sometimes also read as green or even a little purple.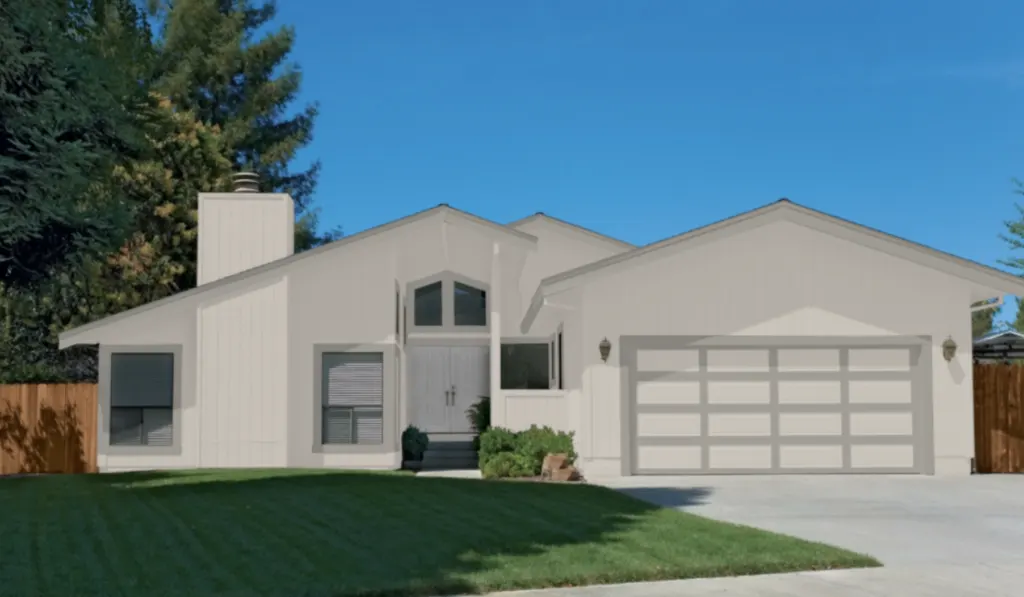 Best uses
Modern Gray is neutral enough to use as a whole house paint color. Just know that if your rooms or spaces get wildly different light, the color will transform throughout the space.
I also love this creamy, warm color for a dining room, transitional hallways, a guest bedroom, or bathrooms. It's a cozy, safe, neutral choice.
Similar Colors
SW Taupe of the Morning
SW Windfresh White
Benjamin Moore Alaskan Skies
Olympic Tightrope
Behr Granite Dust
PPG River Rock
Valspar Seed Cathedral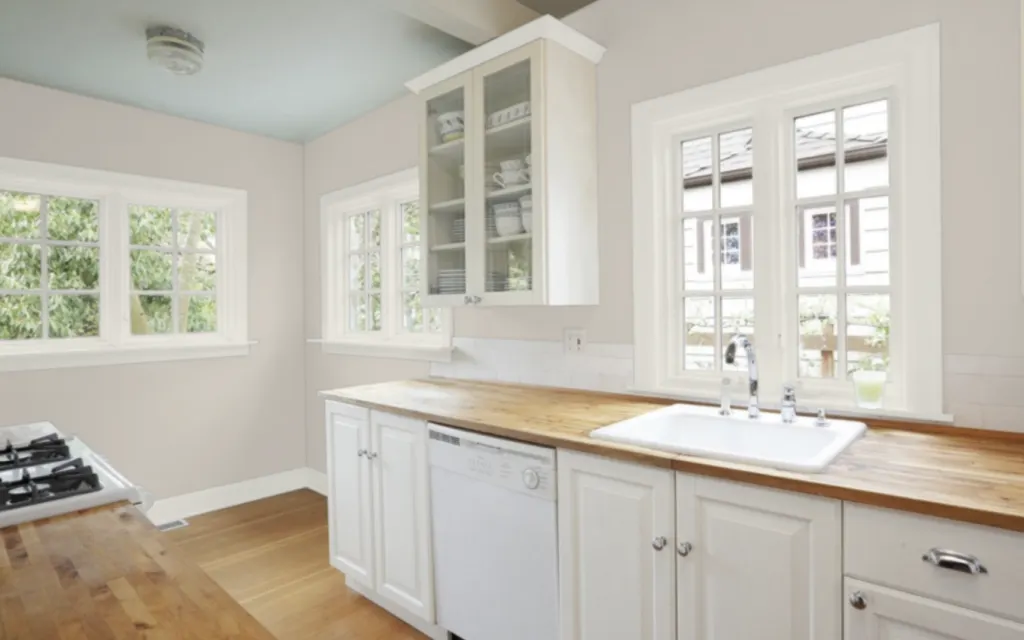 Coordinating Colors
I like to pair modern gray with blue-grays, dark greige, or creamy off-white.
Creamy off-white:
See my favorite cream paint colors here.
Dark greige:
Chelsea Gray
Gauntlet Gray
Blue-Grays:
Dockside Blue
Bachelor Blue
Brittany Blue
Upward
Distance
Trim Colors
Since this is a warm, soft gray, I'd choose a soft white for the trim.
Benjamin Moore White Dove
Behr Cameo White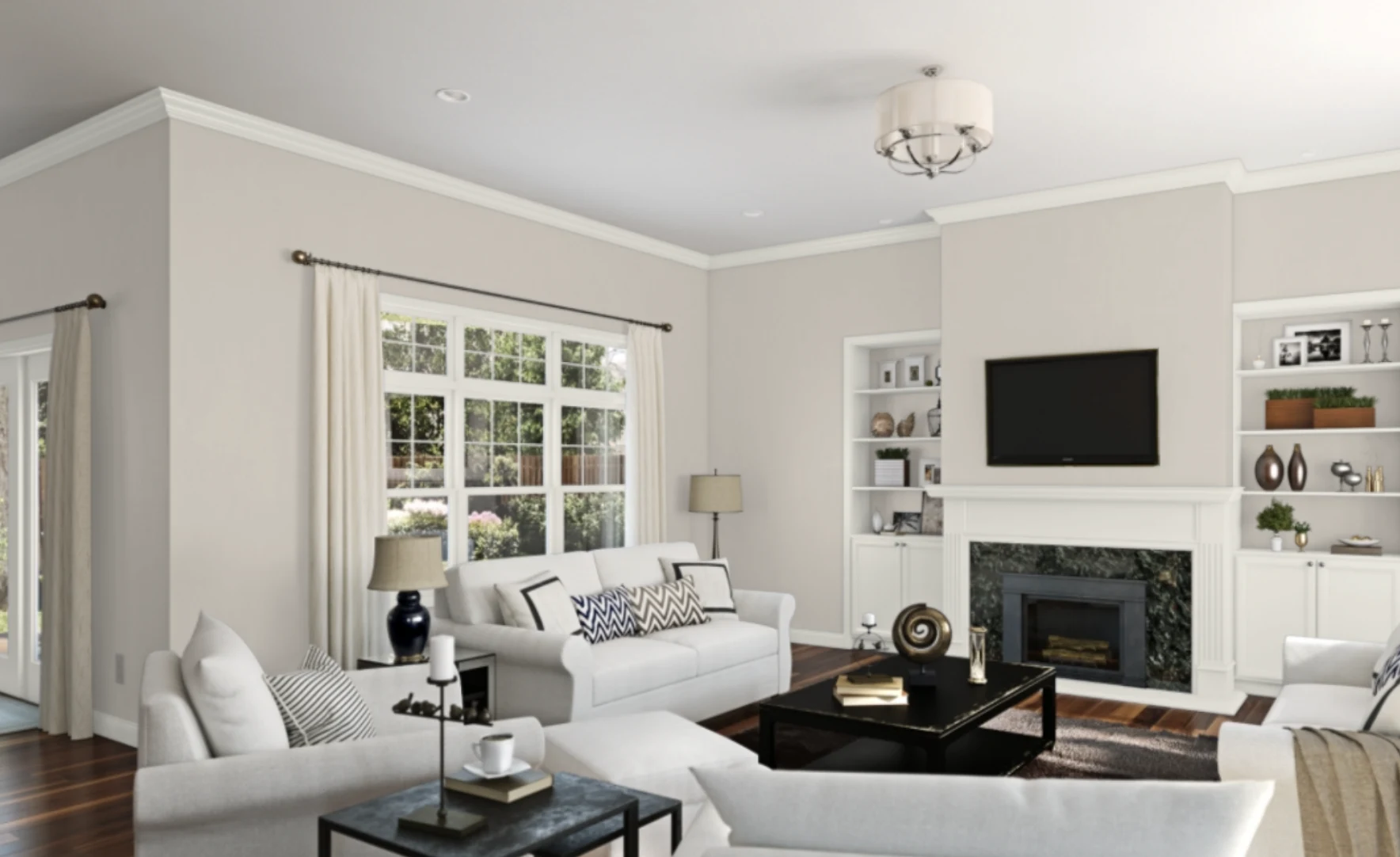 Sherwin Williams Modern Gray color palette
Join the (free!) PaintColorProject+ community to access this exclusive color palette! Once you join, you can right click & save the palette image!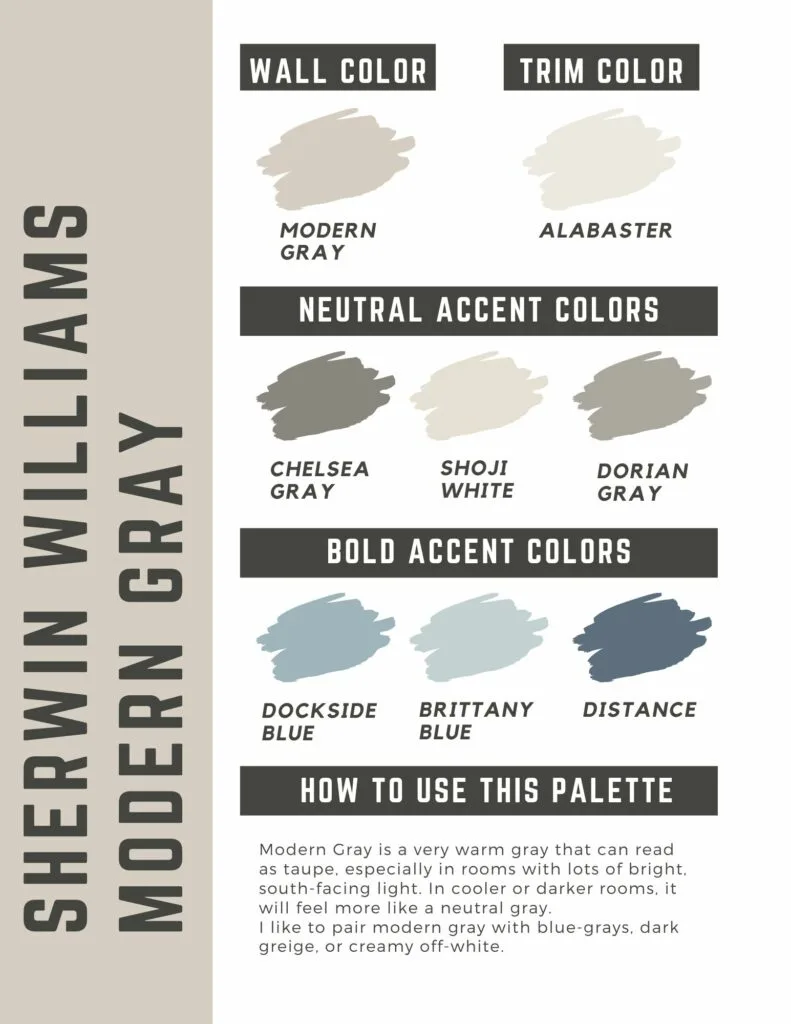 Modern Gray vs Gossamer Veil
Gossamer Veil and Modern Gray are both warm, mid-toned greige paint colors by Sherwin Williams. They have the same color depth, but have very different undertones. Placing swatches or samples of these colors next to each other will immediately bring out the difference in tone!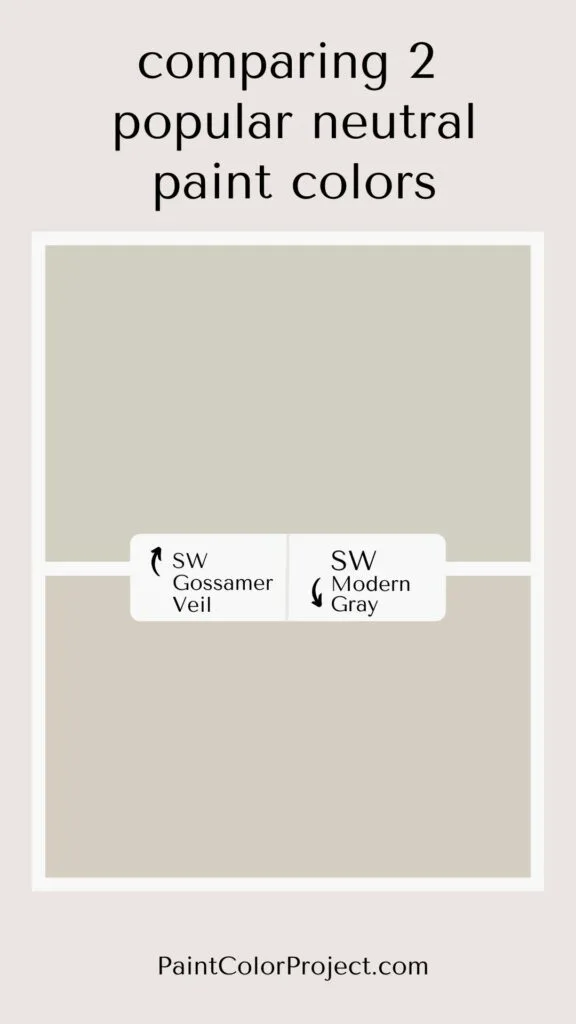 Click here to read my complete comparison of Modern Gray vs Gossamer Veil.
Still not sure what paint color to choose?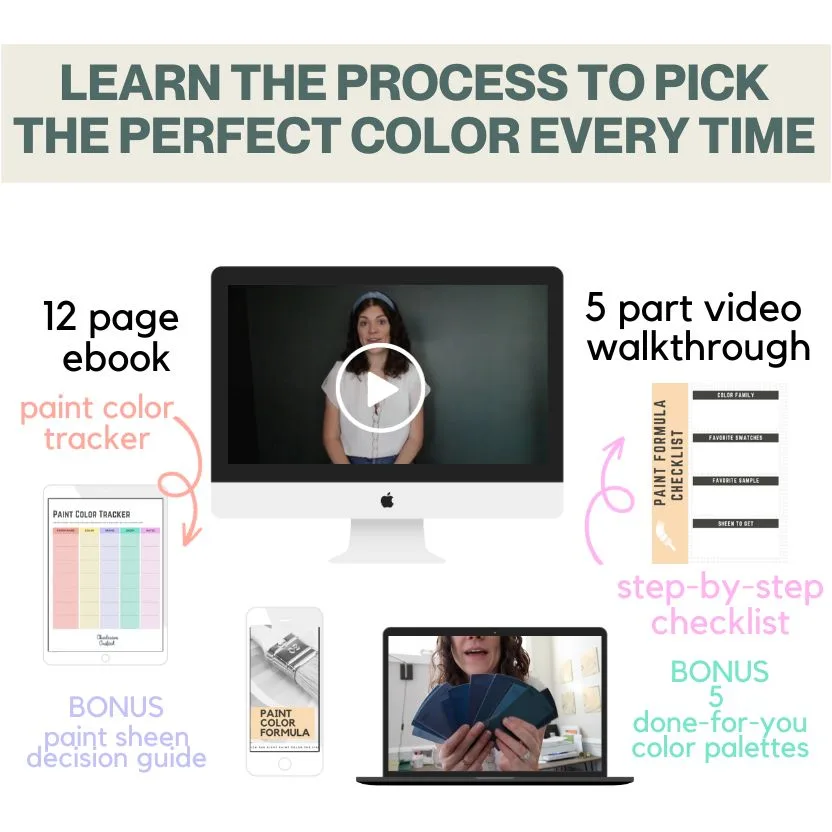 My Paint Color Formula ebook walks you through the painless process of expertly testing paint swatches to ensure you have the perfect color for your home.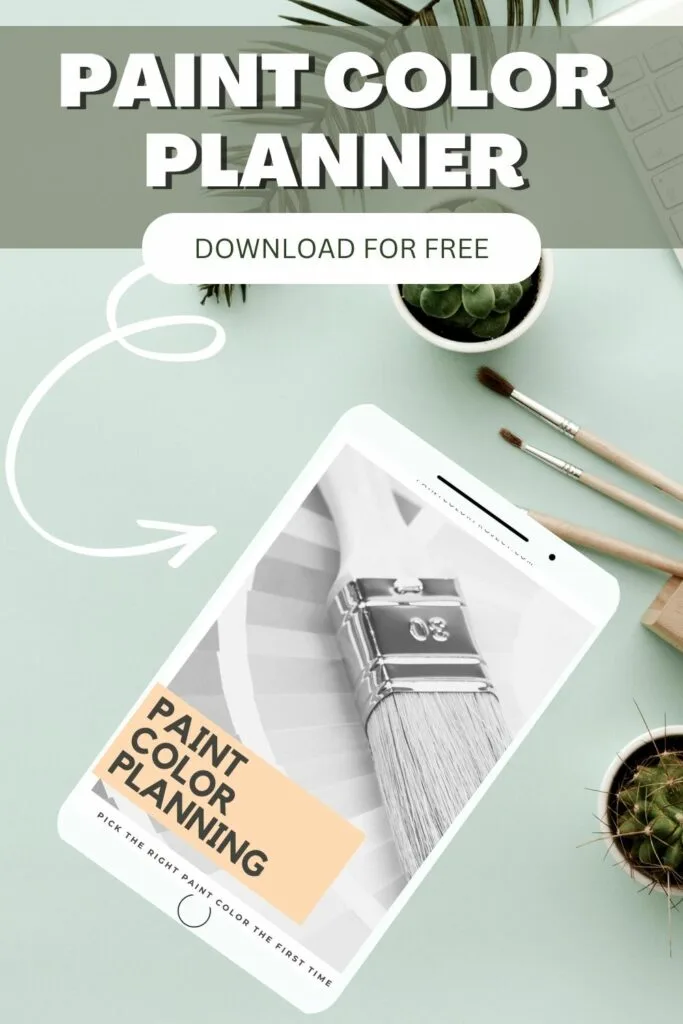 Thanks for reading!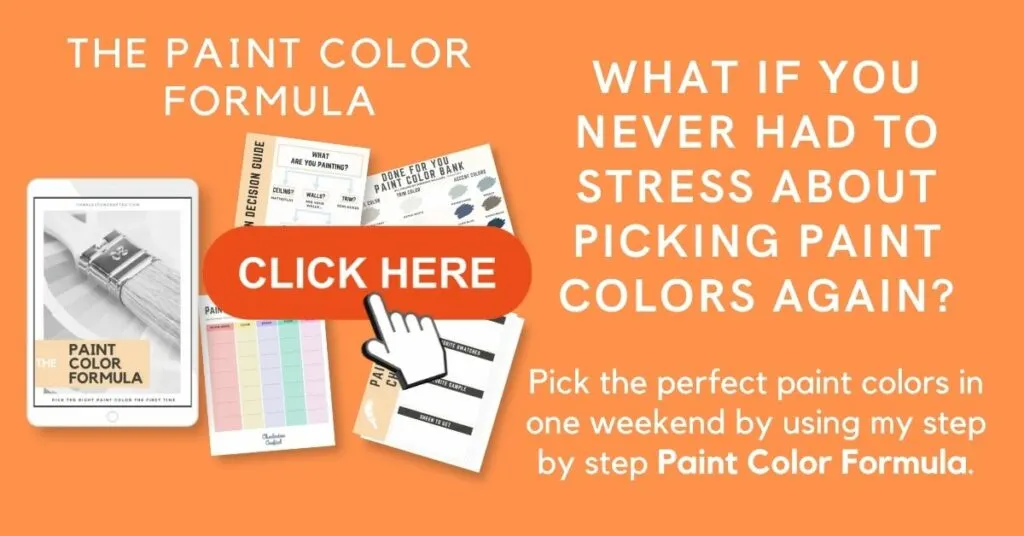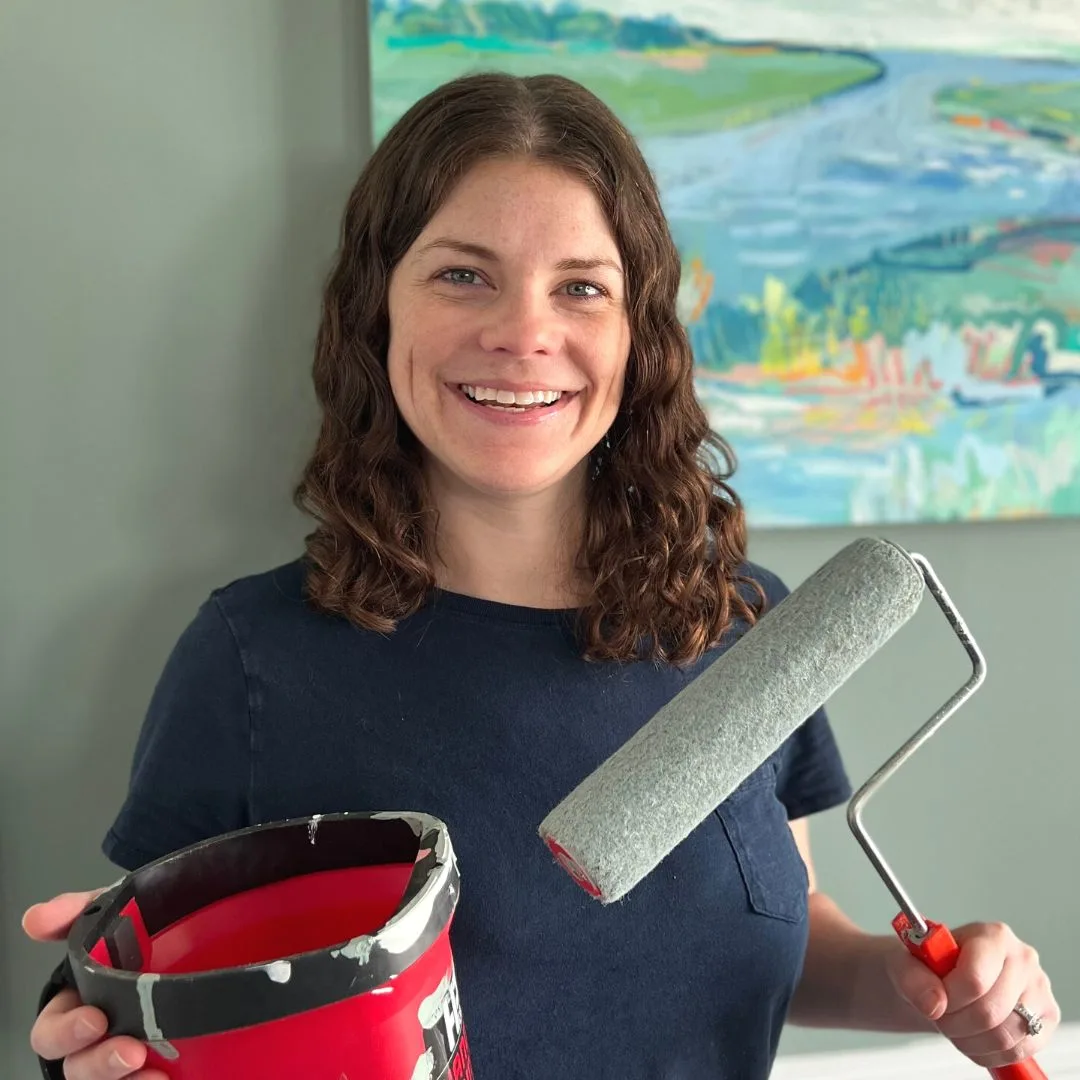 Morgan is passionate about home decor and paint colors. She has been sharing DIY home decor tips since 2012 at CharlestonCrafted.com. From there, she learned to love paint colors, and the Paint Color Project was born in 2022!