Do you think that all white paints are the same?! Think again! Here are the best white paint colors for your home and tips on how to choose!
It used to be that beige was the go-to neutral wall color. Then, it was gray.
Now, white is the most popular wall color!
White is a clean slate that can stand well on it's own or pair with any color scheme in the entire world!
So, I totally get why people love white walls.
But, picking a white is a lot harder than it sounds!
How do you pick the best white paint color?
My process for choosing paint colors goes:
Get paper swatches
Hold them up all over the room
Choose 3-5 swatches to get samples of
Paint large samples all over the room
Look at the samples day and night, lights on and lights off
Pick your favorite white paint!
There are a few things to consider specifically when choosing a white paint color.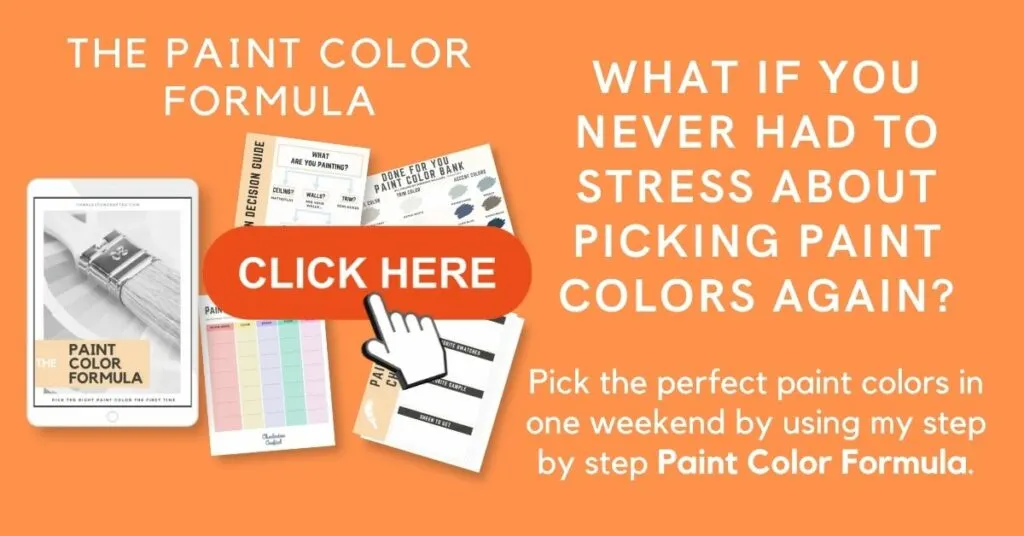 Here's our guide to paint undertones!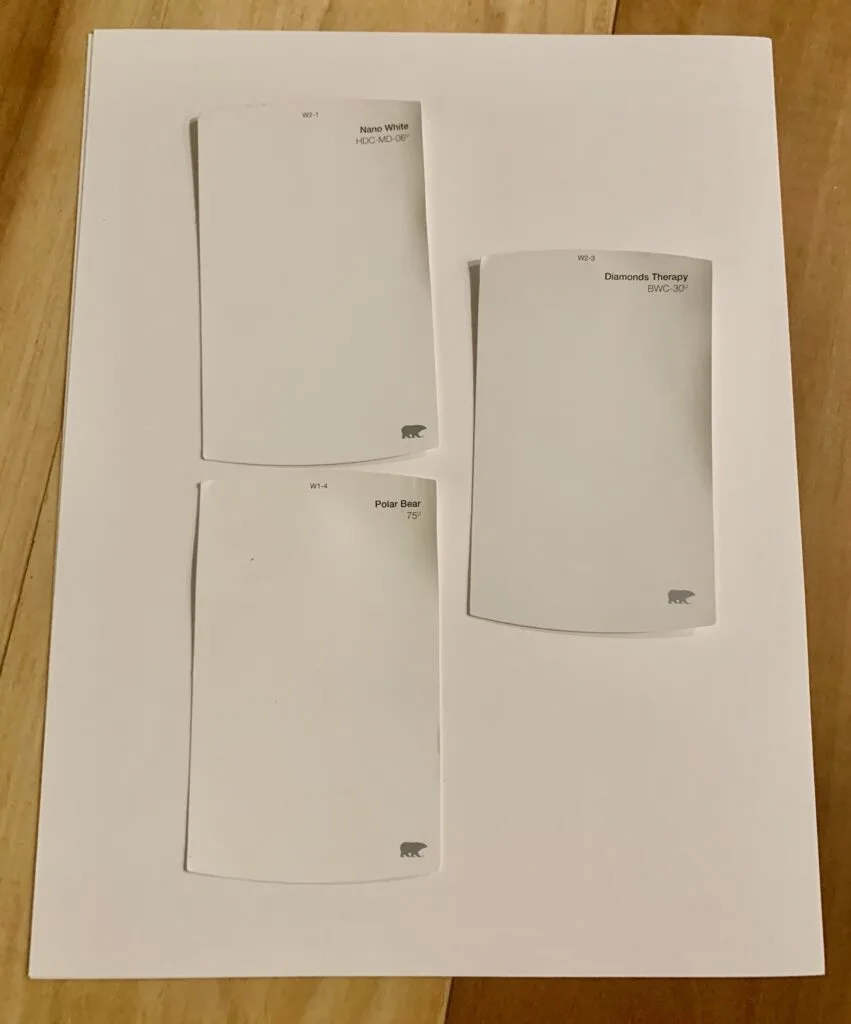 Warm white vs cool white paint
The first thing to consider is undertones. You want to note the undertones of the fixtures in your space – flooring or furniture that won't be changing – and coordinate with that color palette.
White paint can have either warm undertones or cool undertones.
Warm undertones means that it has hints of yellow, gold, or tan.
Cool undertones means that it has hints of blue or gray.
The best way to determine the undertones of white wall paint is to place a color swatch next to pure white printer paper. When in doubt, add a few swatches of other shades of white paint.
It should be pretty clear if the white feels yellow, blue, green, or even pink!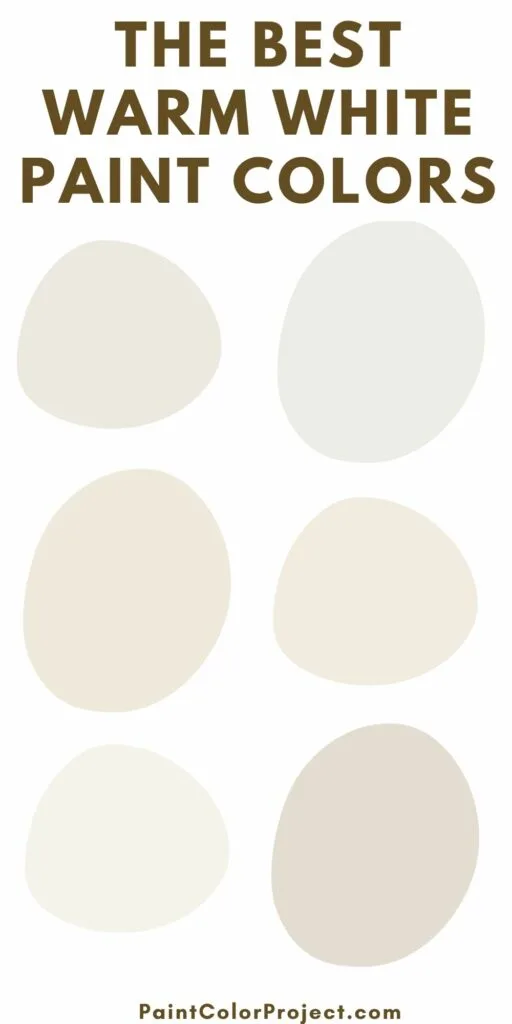 Popular warm white paint colors:
Sherwin Williams Pure White
Benjamin Moore White Dove
Behr Swiss Coffee
Sherwin Williams Aesthetic White
Popular cool white paint colors:
Benjamin Moore Chalk White
Behr Ultra Pure White
Sherwin Williams Pure White
Benjamin Moore White Diamond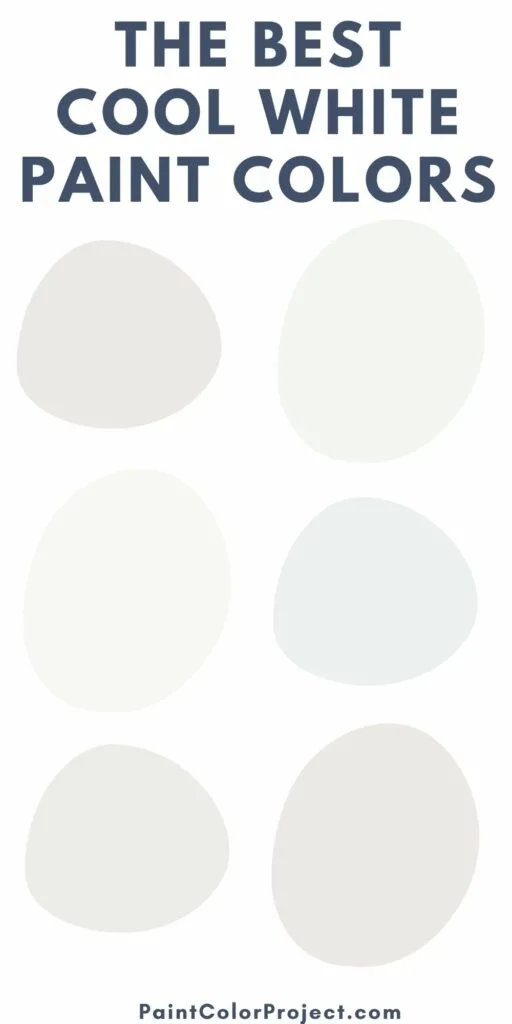 Assess a room's lighting
White paint looks best in rooms with bright white natural light. If there's a lot of artificial light, it can start to read as yellowed.
Pick the right sheen
For walls, you will almost always want flat, matte, or eggshell paint sheen. Read our guide to paint sheens here!
Are white walls going out of style?
White walls are pretty classic but are definitely still on trend. While dark, moody walls are very popular, white is the light and bright neutral option that is most on trend at the moment!
Should I paint my walls white or grey
Grey was the go-to wall color for a long time, and it can have a very cozy vibe. However, if you want a more trendy look, steer clear of gray as it is looking dated!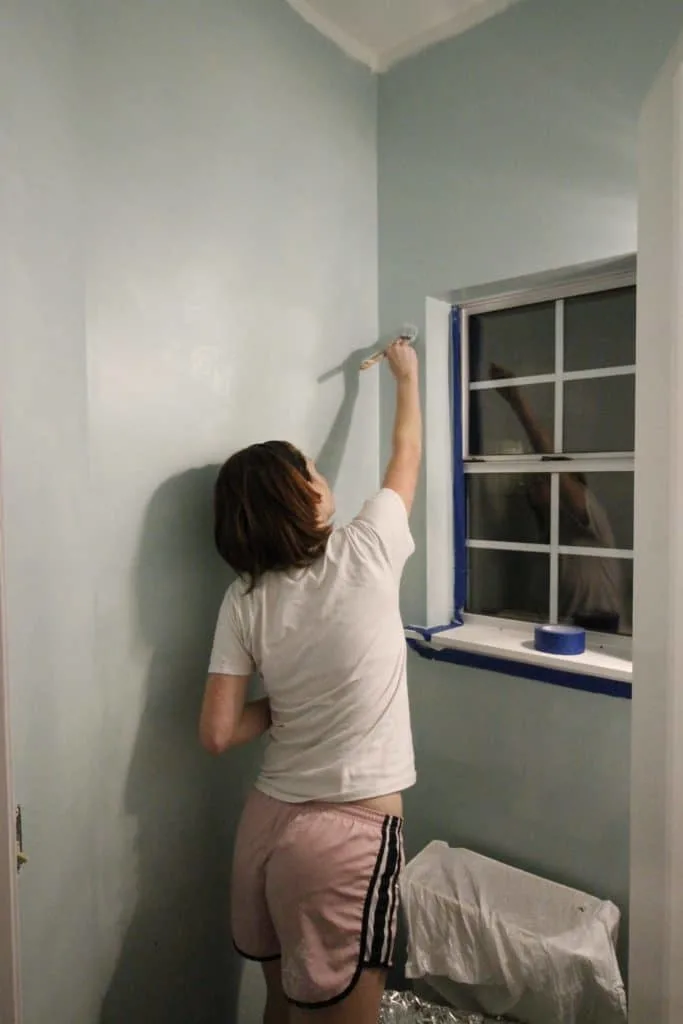 What color should trim be if walls are white?
You have a few options for trim paint colors with white walls.
One is to paint the trim the same color as the walls. You could choose the exact same shade but in a semi gloss finish to differentiate the two.
Alternatively, you can go for a contrasting color. Black, navy, or a charcoal color are all popular high-contrast trim colors.
Finally, you could go for an accent color. Usually a dustier color works better than a very bright color. Think dusty denim blue! This is a great way to bring color to your walls and break them up without having too much color in the space.
What is the best white paint for interior walls?
Unfortunately, there is not a one-size-fits-all white paint color that works best in every room.
Some rooms do well with a soft white, some need a neutral white, and some need something with more yellow undertones for warmth.
The answer is that you need to test multiple white paint samples in your room, with your lighting and your fixtures, to choose the best white paint for your room!
What type of white paint is best?
With white paint, it's very important to buy high quality paint, preferably paint and primer in one to get good coverage.
Cheap white paint can take a LOT of coats to get coverage, which will end up costing you more for the extra quantity of paint!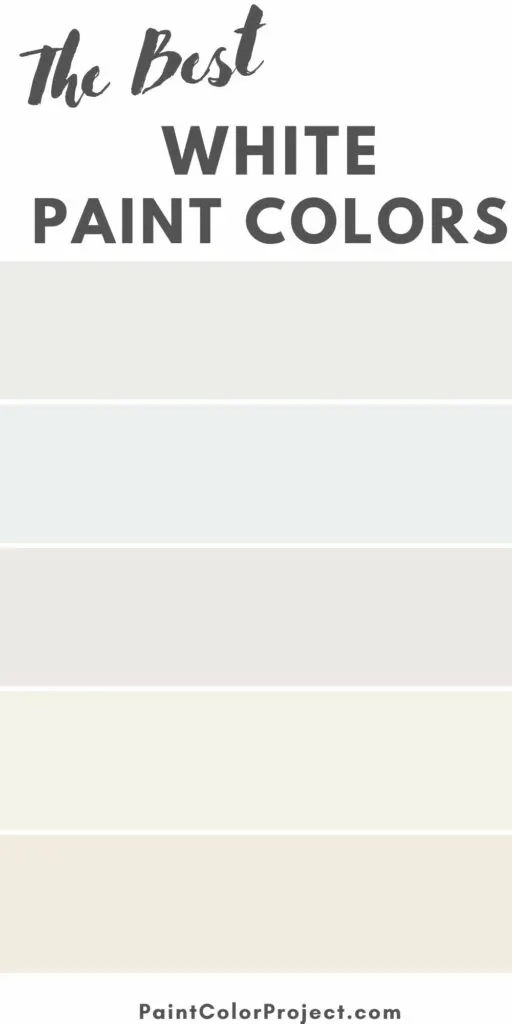 The best white paint colors
Here are some of the best white paint colors for interior walls of your home!
Sherwin Williams Alabaster SW 7008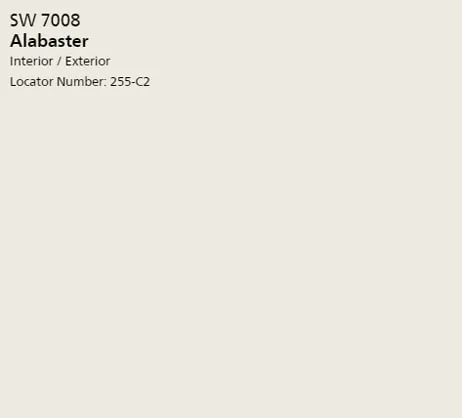 Alabaster is an ultra popular (2016 color of the year!) creamy white paint color. It is not pure white but has creamy beige undertones. It is not at all yellow.
This color is a perfect balance between warm and cool, which is a big part of what makes it so universally appealing.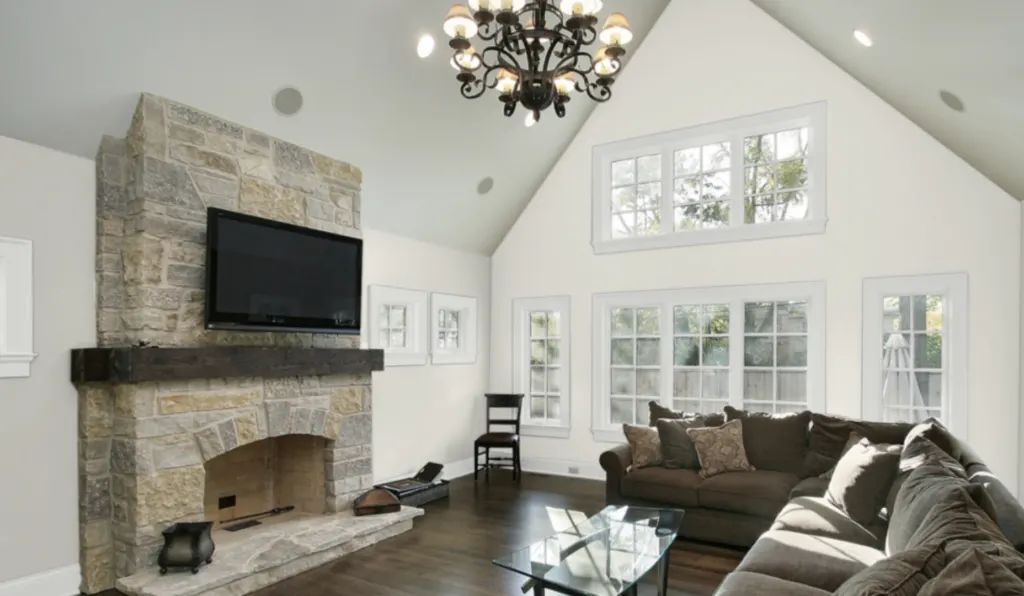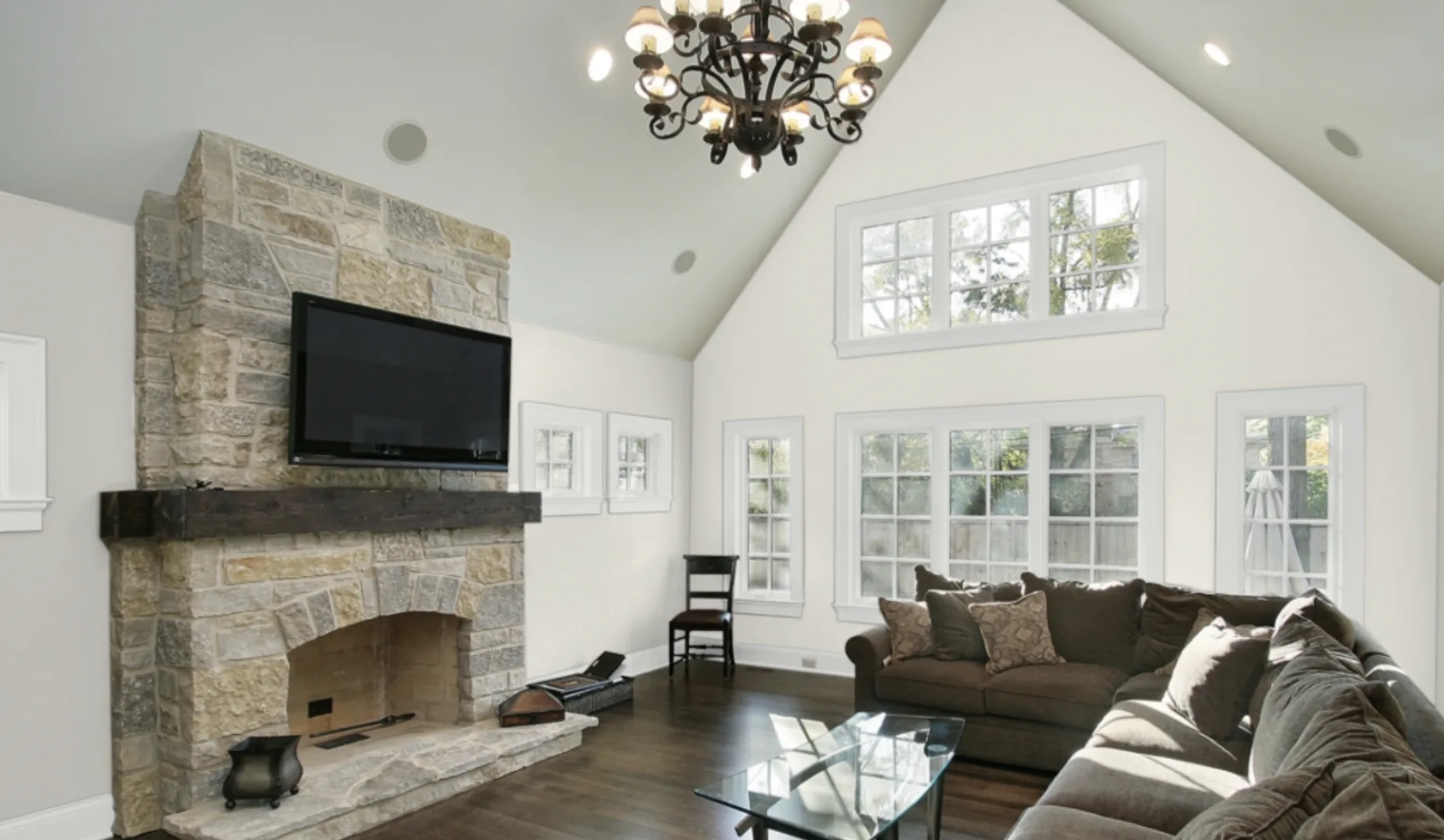 Click here to get a peel & stick sample of Alabaster
Sherwin Williams Pure White SW 7005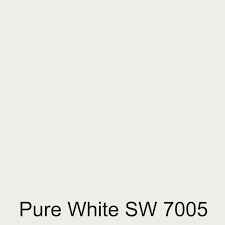 Pure White is a bright white color with a slight warmth – but no creaminess – to it. This color has a very tiny amount of yellow undertone to it which is what gives it that warmth, however it really does not read as yellow at all.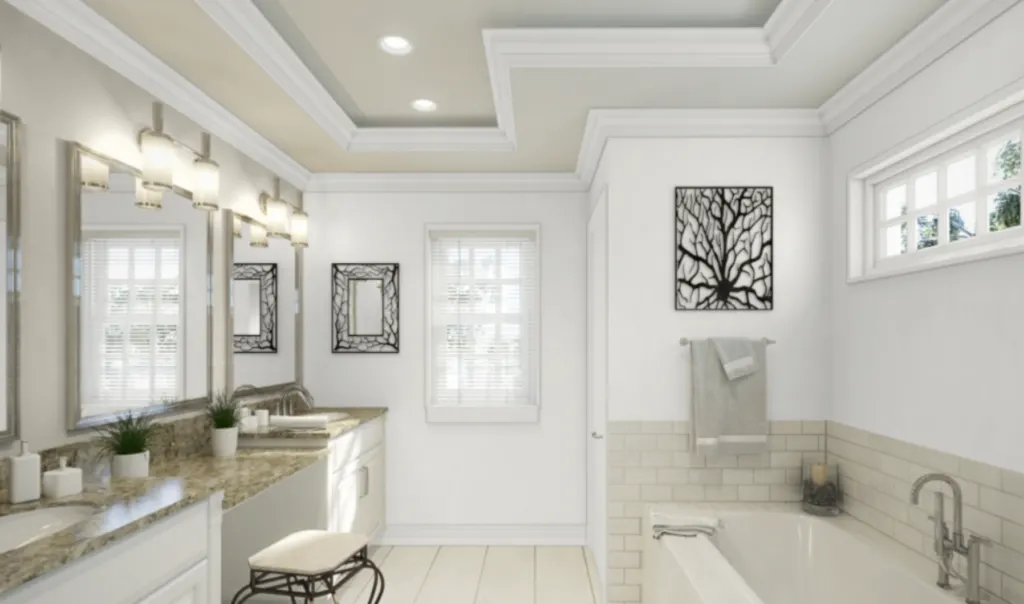 Click here to get a peel & stick sample of Pure White
Benjamin Moore White Dove

White Dove is a soft, warm white color. It has slight green undertones to it. Placed next to a white sheet of paper, it can look slightly yellow, but on its own it almost never reads that way.
This is a great neutral paint color for walls or trim! This is one of the most popular Benjamin Moore paint colors, and for a great reason!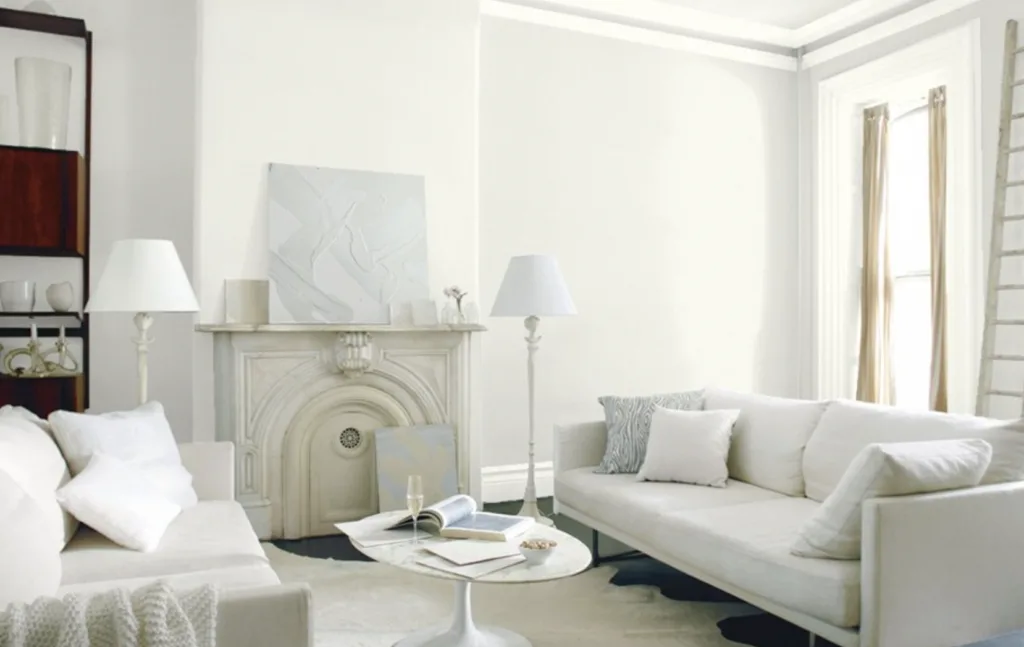 Click here to get a peel & stick sample of White Dove
Behr Polar Bear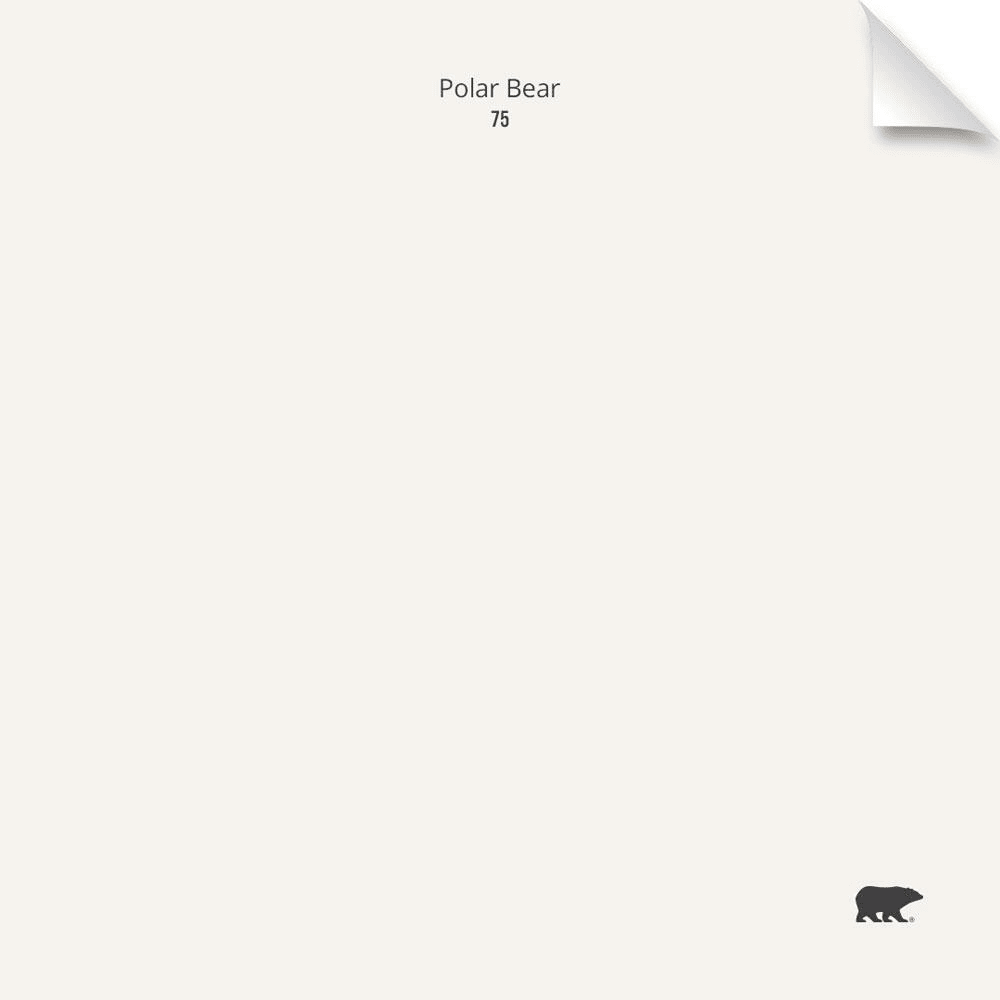 This color is very close to white dove due to its greenish undertones. However, Polar Bear is a bit brighter and therefore seems lighter. It's a great option for clean but not stark looking walls or trim.
Behr Swiss Coffee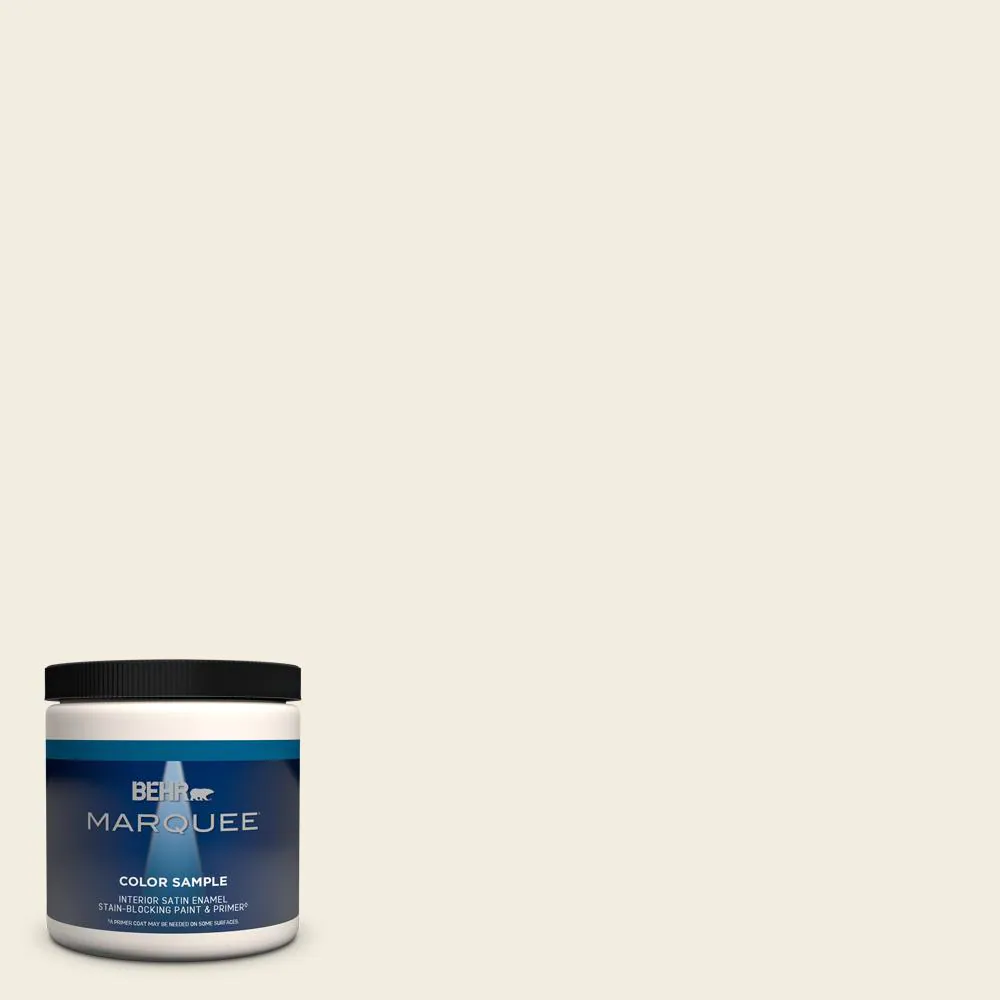 Swiss Coffee is another ultra popular white paint color by Behr. This color is a bit creamier, with more beige undertones, and less stark white. It has a neutral base, which helps to keep it from looking yellow. It is a slightly off white but does not read tan at all.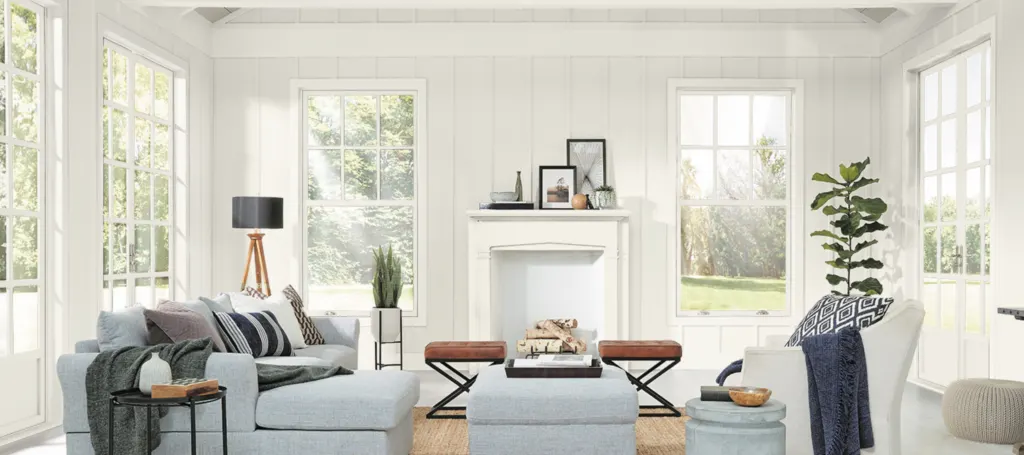 Sherwin Williams Aesthetic White SW7035

Aesthetic white is really less of a white and more of a light greige paint color. It has a lot of beige and a little gray to it. North-facing windows will bing out the beige, while southern facing windows will let this color feel more white!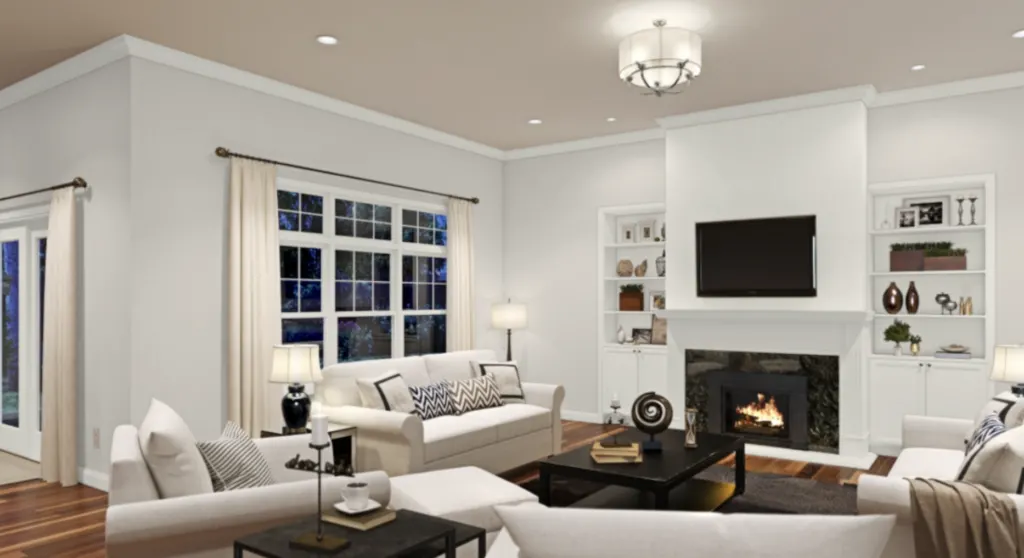 Click here to get a peel & stick sample of Aesthetic White
Benjamin Moore Chantilly Lace OC-65

Chantilly Lace is the whitest white paint color Benjamin Moore offers. It's a very bright white, with crisp clean cool tones. It's a very pure white and a favorite of many designers for that reason.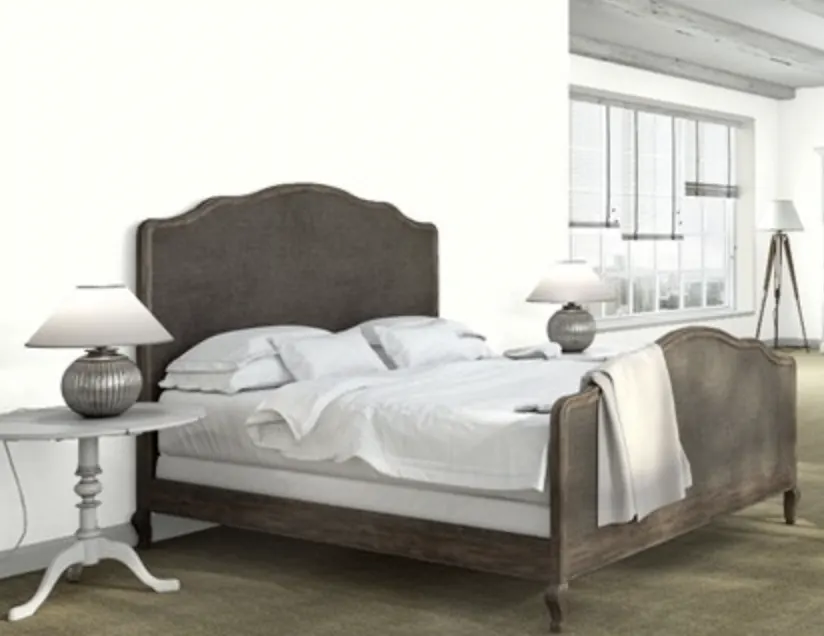 Click here to get a peel & stick sample of Chantilly Lace
Benjamin Moore Chalk White 2126-70

This is another bright, bold white with a bit of a cold undertone to it. It has slight gray undertones to it, giving it that cool, clean look.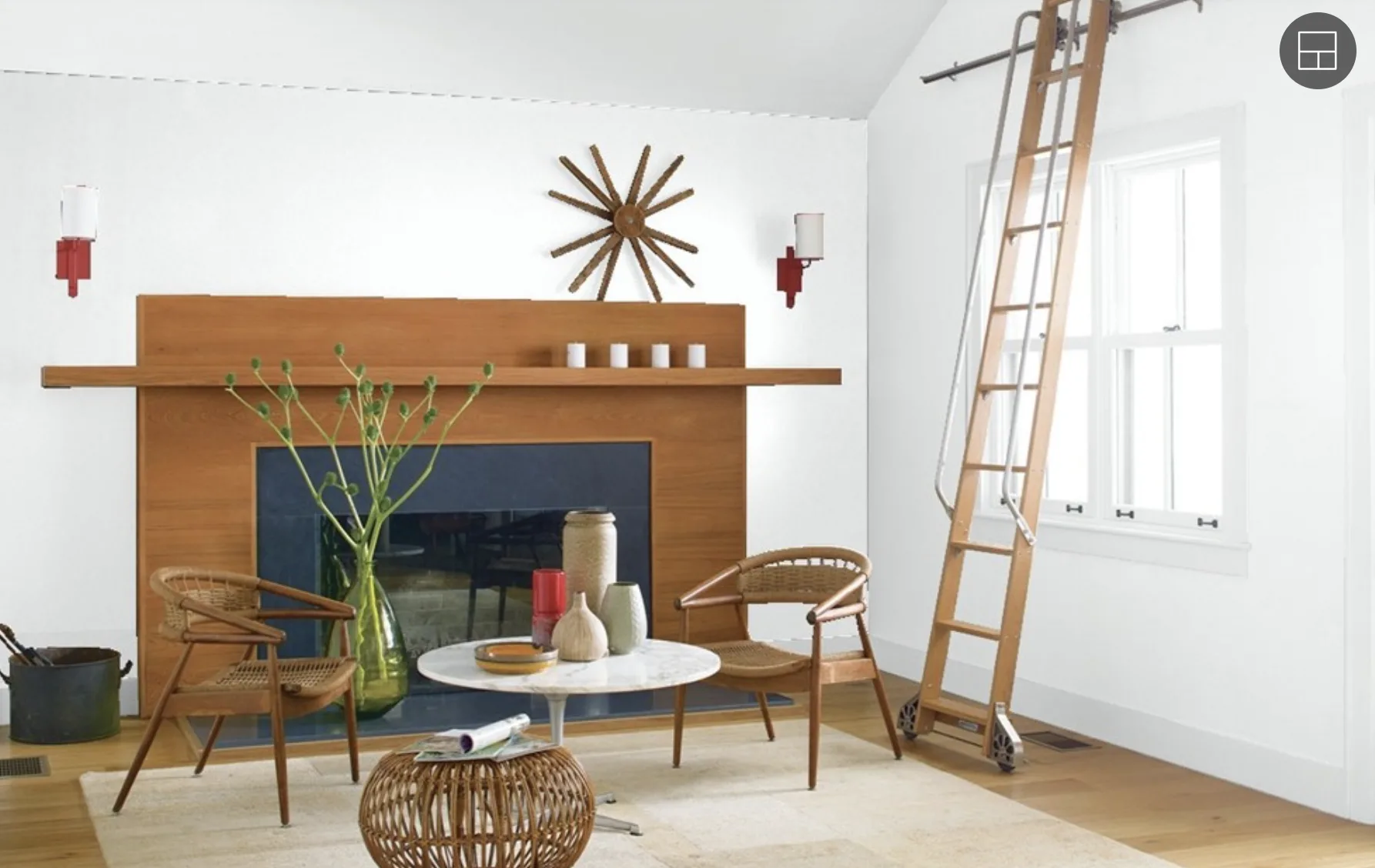 Click here to get a peel & stick sample of Chalk White
Behr Ultra Pure White 1850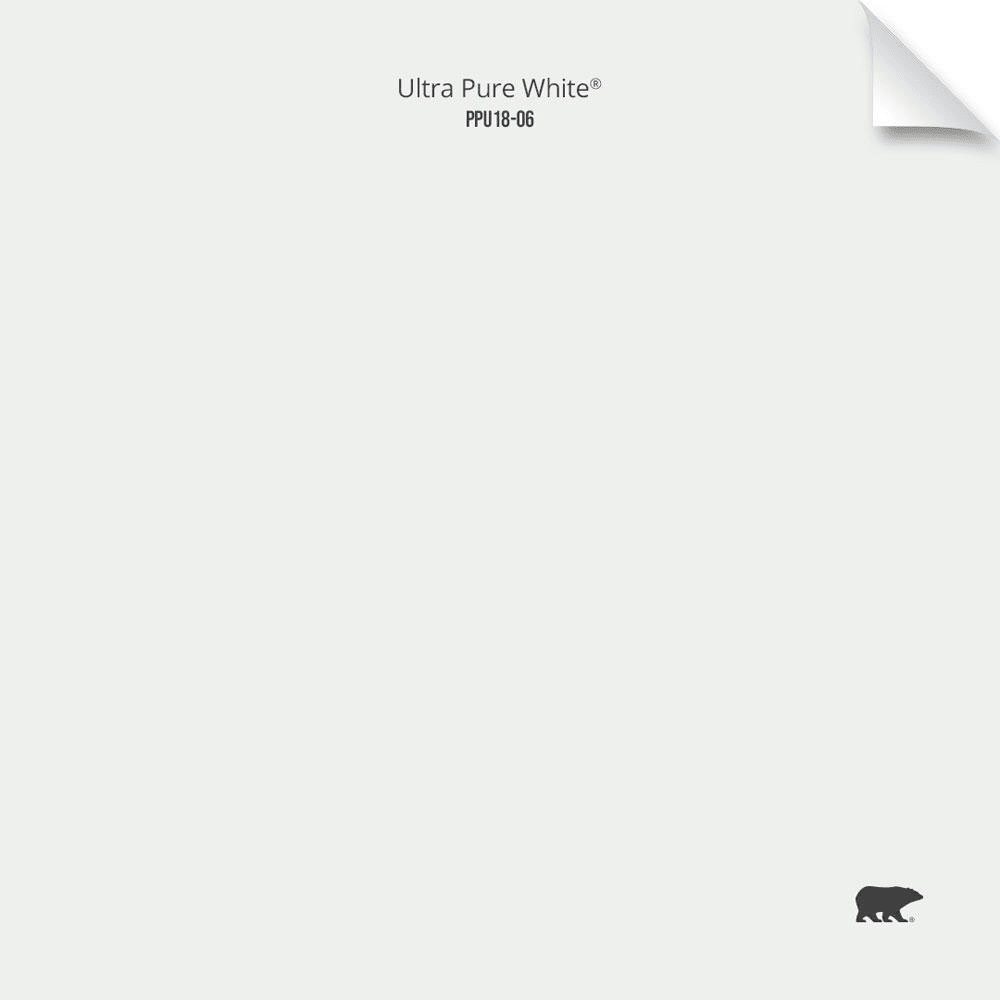 Ultra Pure White is about the whitest white paint color that there is across brands. It has a LRV of 94, which is very close to pure white (100). While there isn't much of an undertone to it, being that bright white makes it feel cool and slightly gray toned.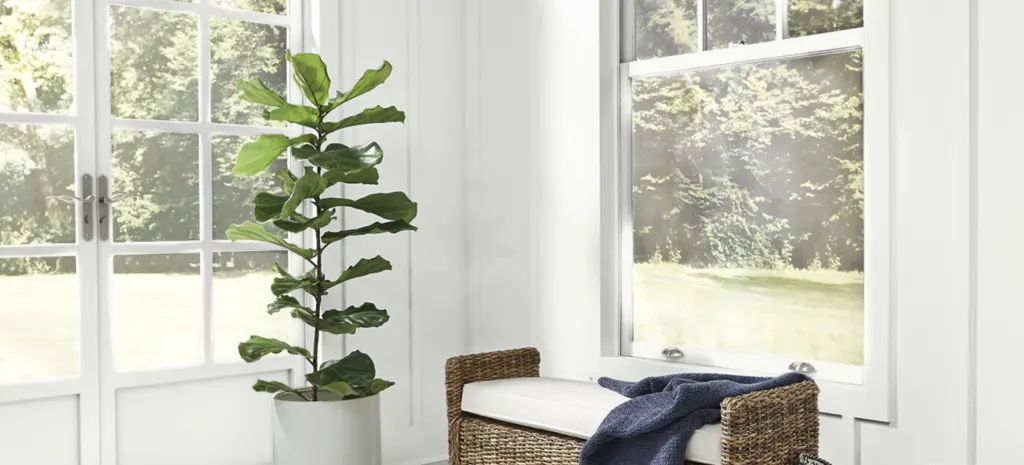 Benjamin Moore White Diamond

This cool white paint color has slightly blue and gray undertones to it. This is what makes it so white and combined with its brightness and crispness, it pairs really well with other cool colors.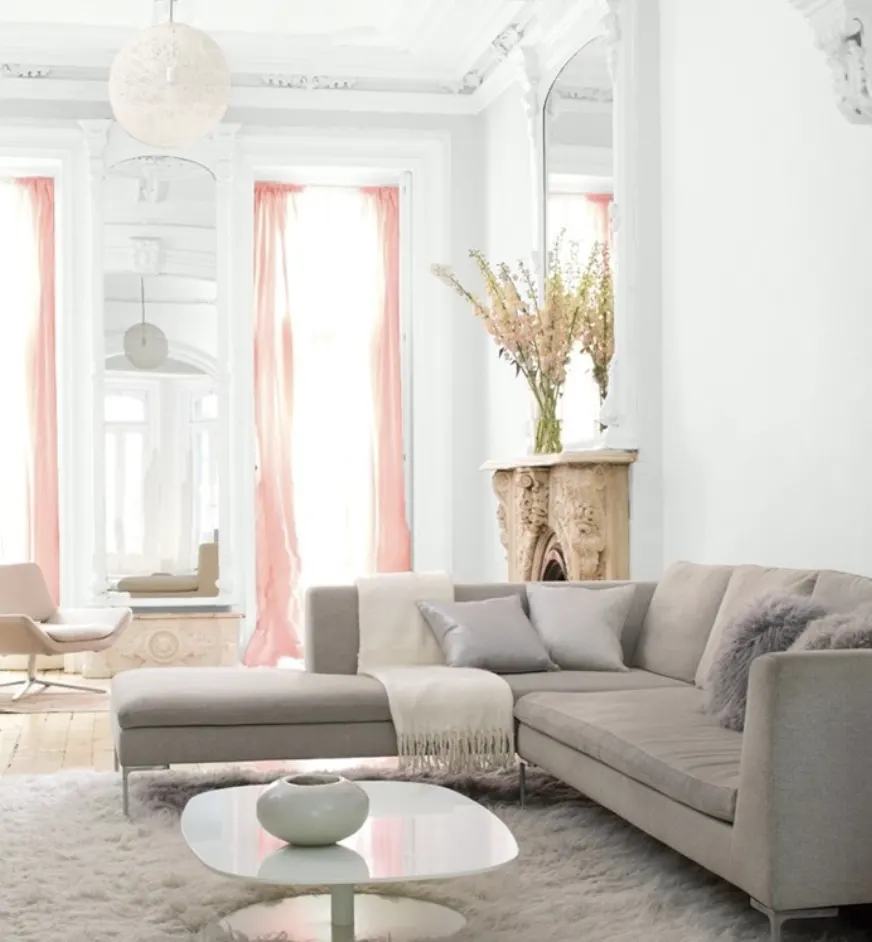 Click here to get a peel & stick sample of White Diamond
Sherwin Williams Snowbound SW 7004

This is another crisp cool gray with a gray undertone. It looks pretty pure white until you put it next to other whites, at which point you really see the gray undertones!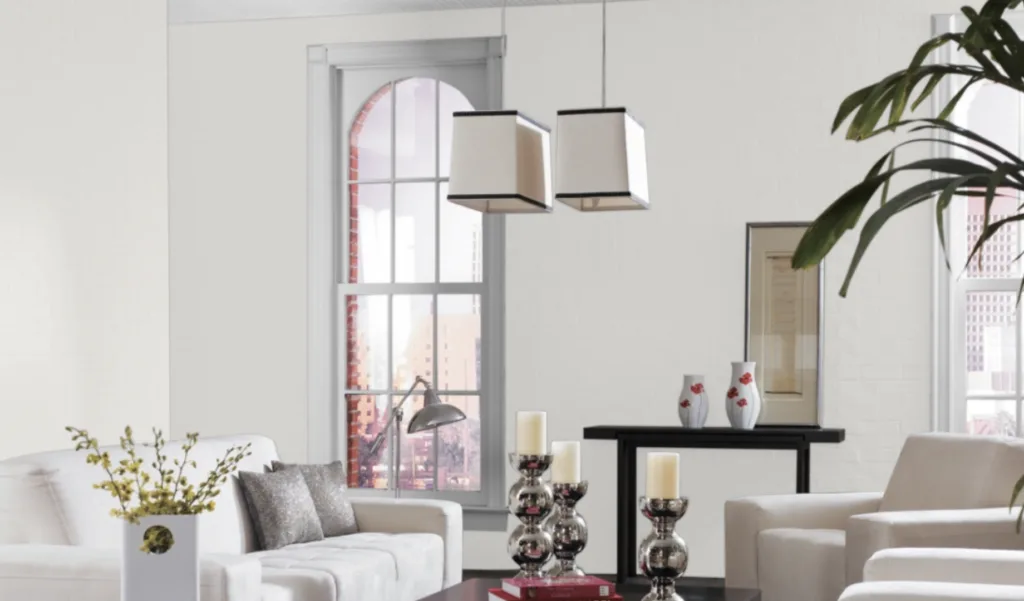 Click here to get a peel & stick sample of Snowbound
Any more questions about the best white paint colors for every home?!
Still not sure what paint color to choose?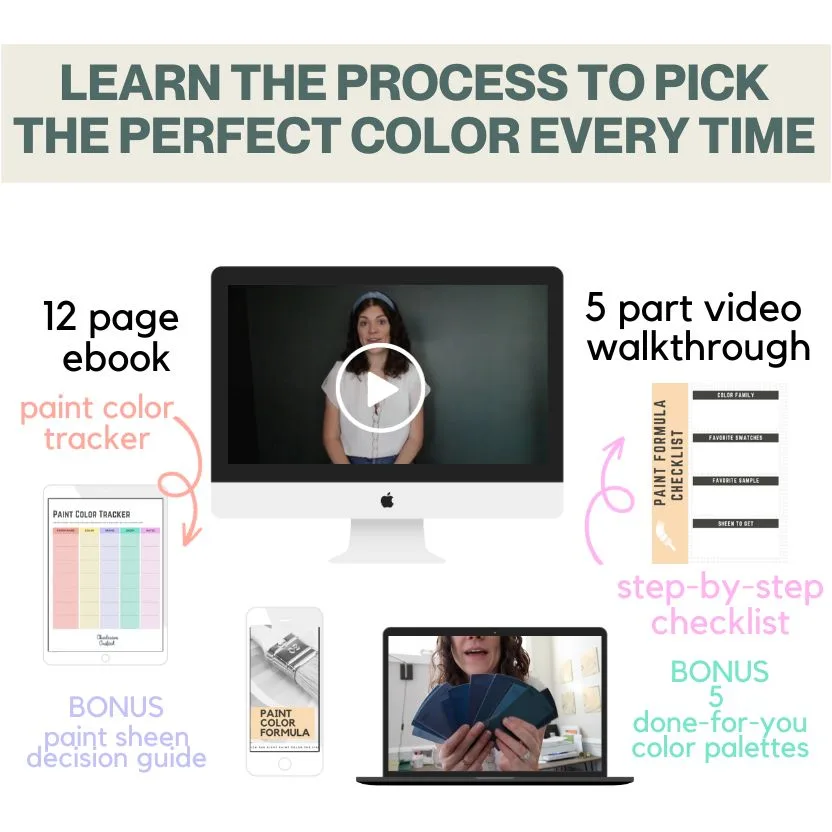 My Paint Color Formula ebook walks you through the painless process of expertly testing paint swatches to ensure you have the perfect color for your home.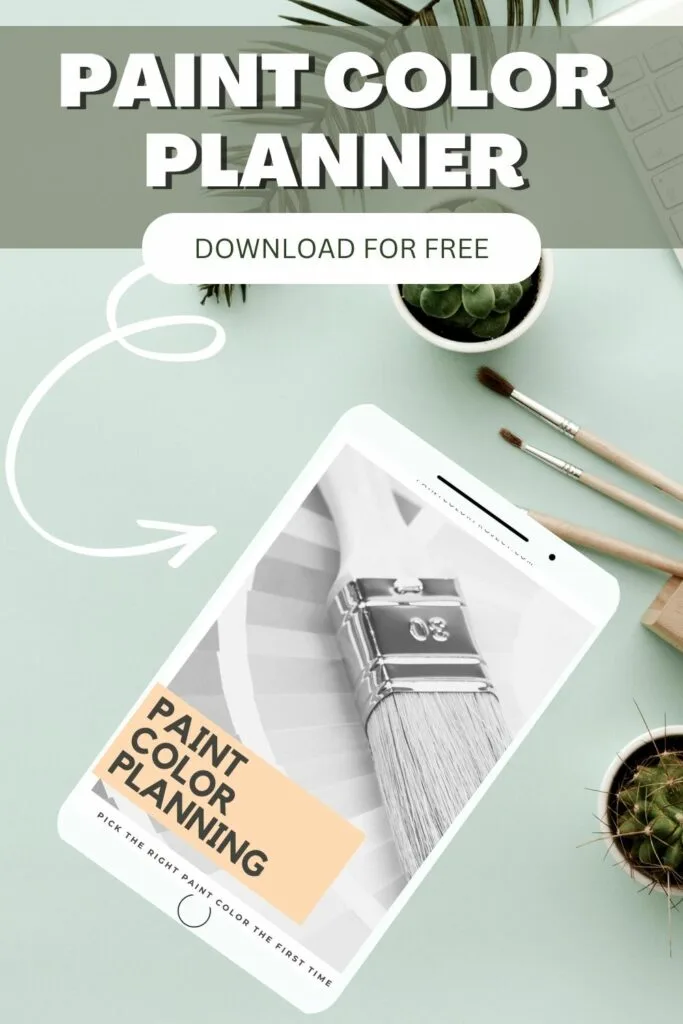 Thanks for reading!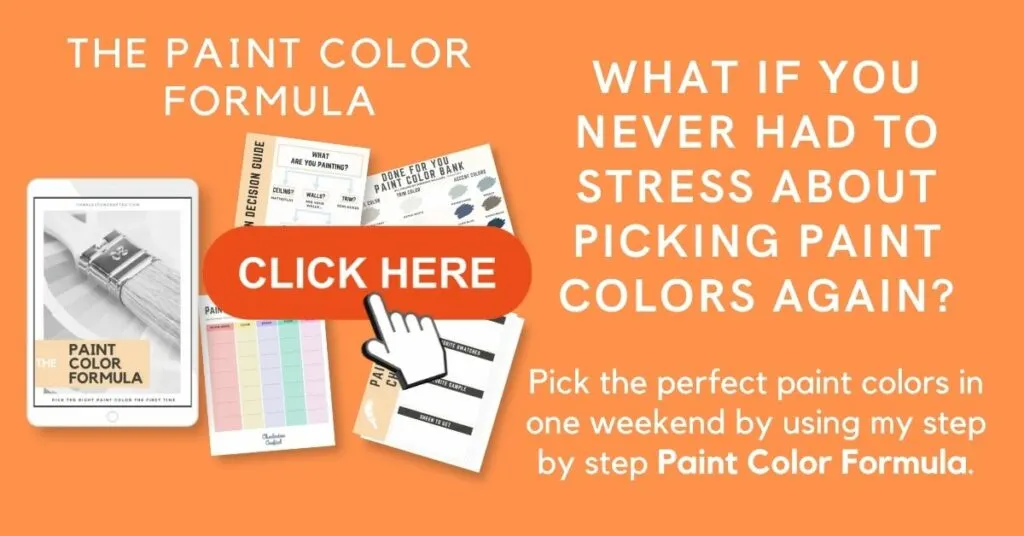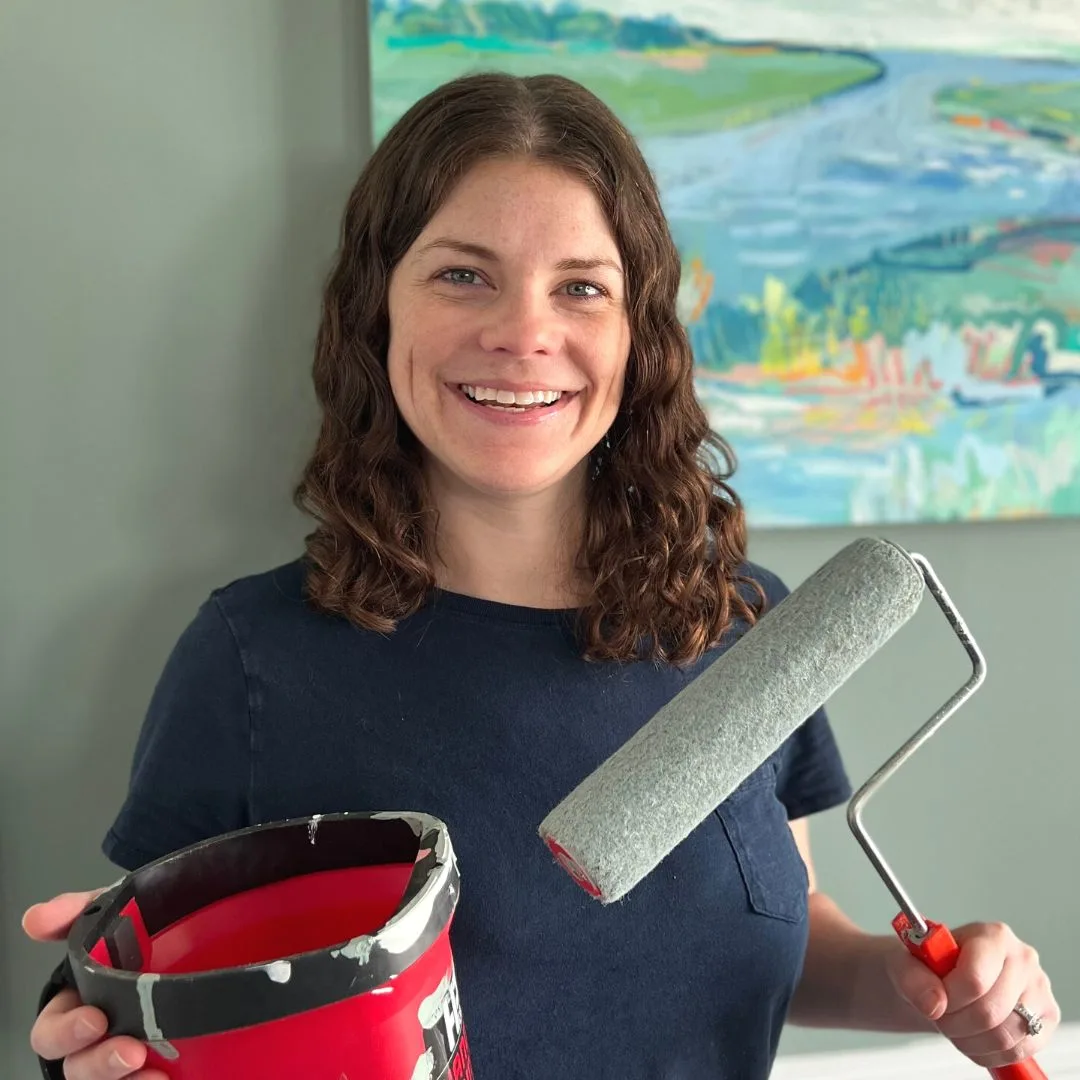 Morgan is passionate about home decor and paint colors. She has been sharing DIY home decor tips since 2012 at CharlestonCrafted.com. From there, she learned to love paint colors, and the Paint Color Project was born in 2022!