Trying to pick the perfect paint color for your home? Here is the best green paint for north facing rooms!
Green is one of the trendiest paint colors for home decor right now, but there are so many shades of green to choose from!
One of the biggest factors when choosing the right white green color is actually the lighting in your room.
The best paint for dark north facing rooms is often the same as the best paint for low light rooms, since northern facing rooms get very little light and the light they do get has a cool tint to it.
Today I wanted to dive into the best green paint colors for north-facing rooms to help you pick the right paint color the first time!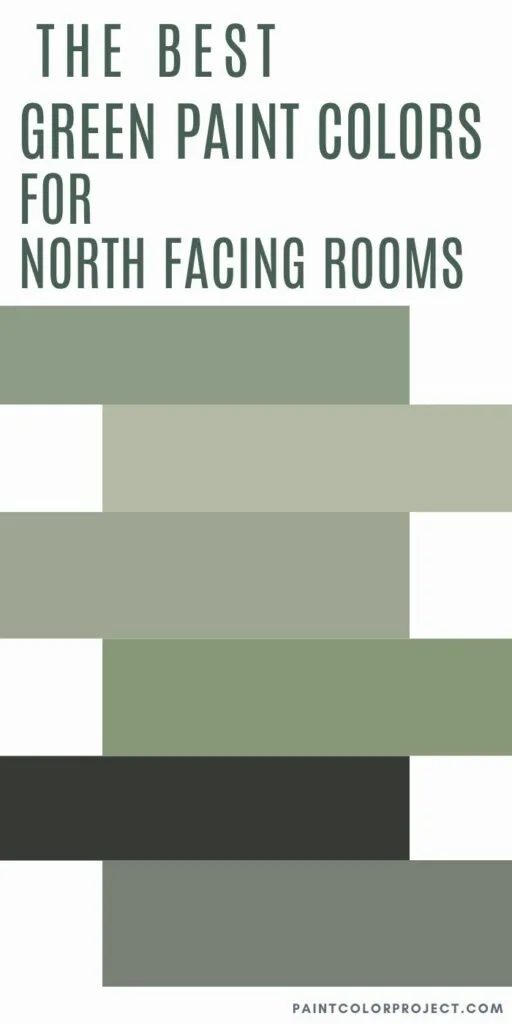 Why does lighting matter?
The amount of light that a room gets significantly effects how colors look in that room.
The direction of the windows in a room directly effect how much light a room will get – and how long that light will last throughout the day.
It's important to understand which way your windows face when you are choosing paint colors and to understand the implications of that direction!
How do I know which way my room faces?
First, identify the wall in your room that has the most windows.
Then, whip out your compass (there are compass apps for your phone if you don't have one! Even the map app will have a compass!)
Point the compass at the wall you identified with the most or biggest windows. Whichever way it is pointing is the direction that your room faces!
North facing room lighting
Rooms facing north are the darkest of all rooms. Often, rooms with northern exposure never get any direct light all day long.
I first learned this when I put plants in a north facing window and they still weren't getting enough light!
The light that does come through has a cool tone to it. This means it is going to make colors look cooler, grayer, and bluer than they might look in more of a stark space.
Are north facing rooms dark?
Your north facing room may or may not feel dark.
If the room has a lot of big windows, it can still feel light and bright, even if it's not a sunny room.
What is outside your windows also effects how the room feels. If there is lots of vegetation blocking the light, it will feel darker compared to if it is wide open.
Also, remember that you can always add artificial lighting. If you want a bright room, I suggest at least 3 light sources such as can lights, overhead light fixture, floor lamps, table lamps, under cabinet lighting, and wall sconces.
North facing rooms aren't instantly dark, but they can feel dark if not decorated with the natural lighting in mind.
What paint finish is best for north facing room?
North facing rooms don't get too much sun, so glare is less of an issue compared to brighter rooms. For that reason, satin paint is less offensive in here than in a southern facing room, for example. However, I will always recommend eggshell paint. See the benefits of eggshell paint here!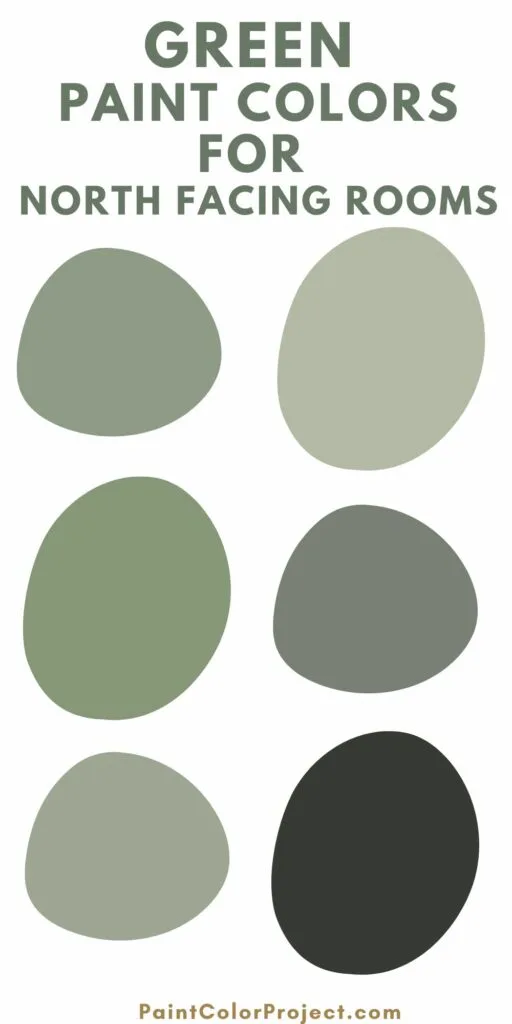 The best green paint colors for north facing rooms
North facing rooms can get a blue tint, are cool feeling, and never get bright light.
So, choosing a green paint for north facing rooms is the same as the best green paint for low light rooms.
A blue-green will look even bluer – more teal, even – in northern light.
Stick to something a bit warmer to cancel out that cool tint and read as neutral, warm, light, and bright.
Here are my favorite warm green paint colors for north-facing rooms:
See all of my favorite warm green paint colors here!
The warmth of these shades of white wall color will balance out the cool light in these dark rooms.
However – always swatch your colors and look at them at night, too. Darker rooms at night with warmer green wall colors can read a bit golden. Be sure you are happy with the color 24/7 before committing!
What color are you painting your room?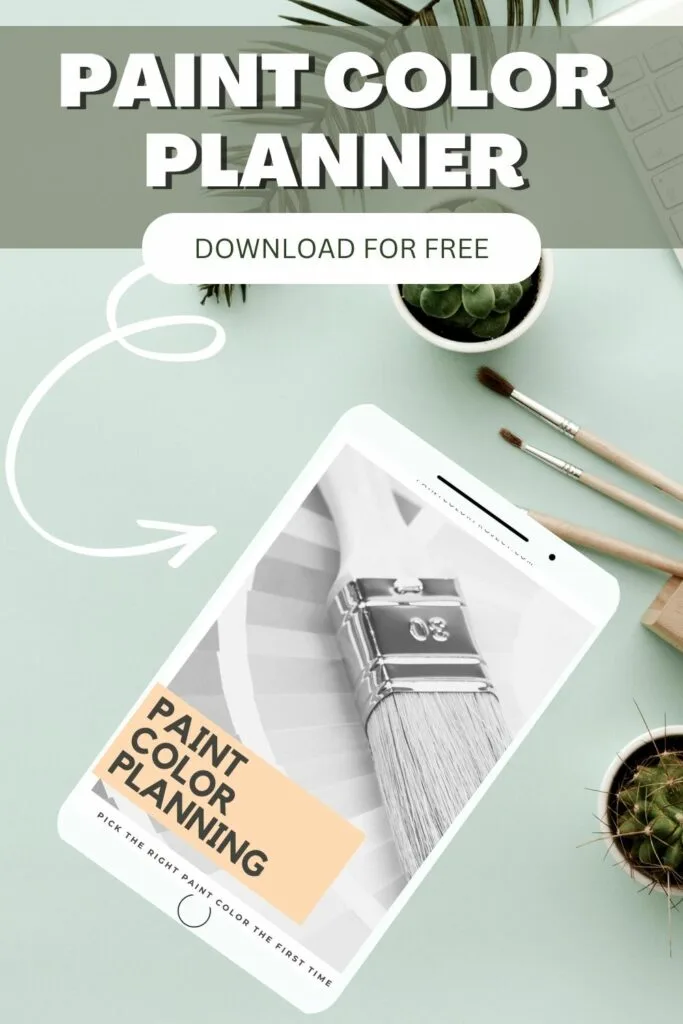 Thanks for reading!