Sage green is a super trendy color at the moment. As a part of the Paint Color Project, we are diving in to share everything you need to know about the color sage green.
The color sage green is a muted, soft green color that can be either warm or cool toned. Sage is easy to decorate with and wear because those gray undertones give it a muted, soft feel.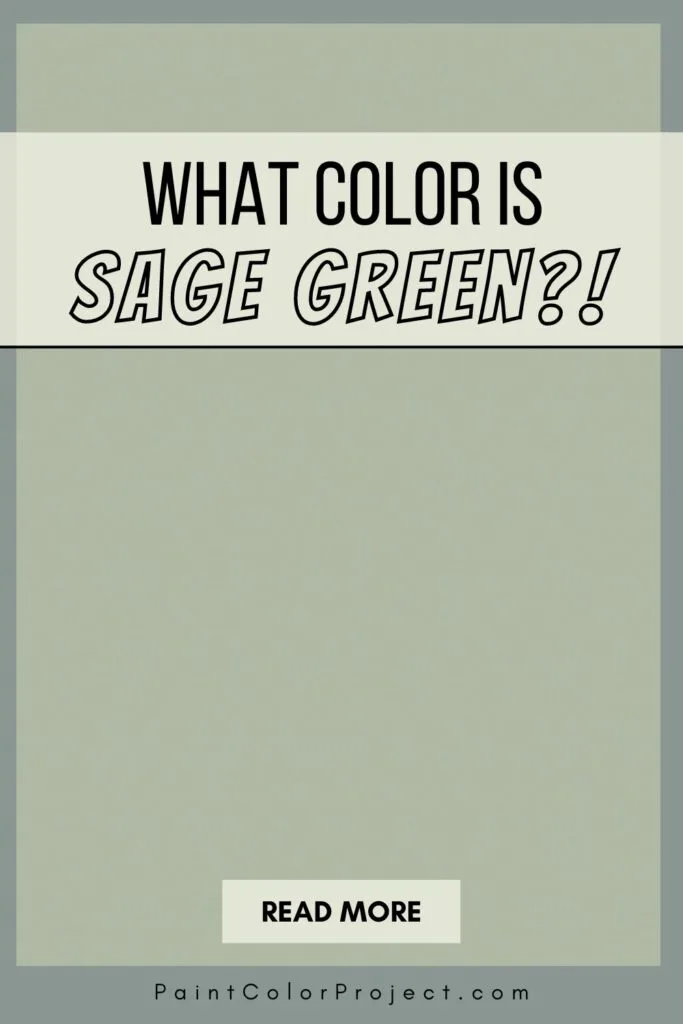 Sage green is a beautiful, cozy, inviting color. Whether you like a cool green – like mint – or a warmer green – like olive, there is the perfect shade of sage for you.
See all of my favorite green paint colors here!
What is sage green?
Wondering what color sage green is? Sage Green is a green-gray color. Think of dried sage leaves – definitely green but with a bit of silver to it.
Sage can be either warm or cool toned, depending on the amount of yellow (warm) or blue (cool) to it.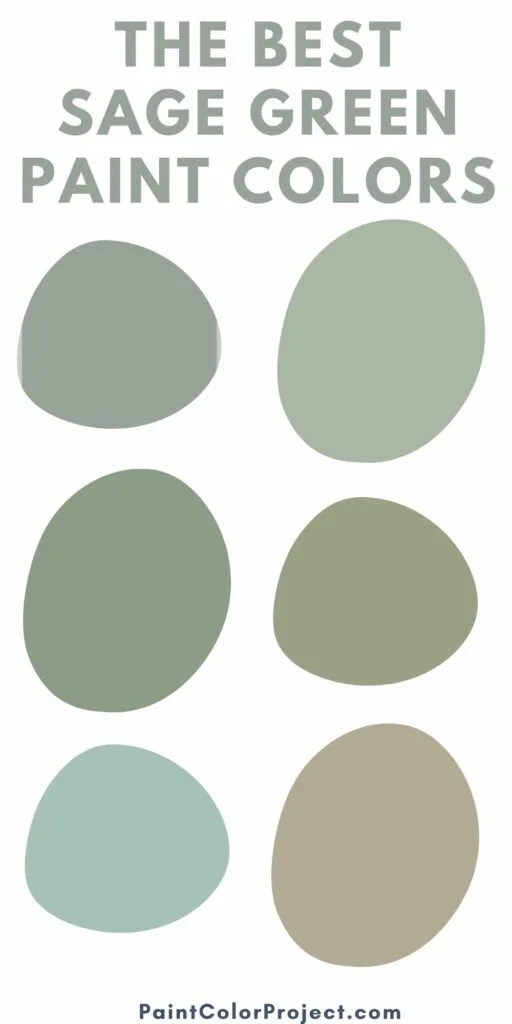 The best sage green paint colors by shade
The color sage green can come in many shades – light or dark – and can also be either warm or cool toned.
Click here to get peel & stick samples of all of the top sage green paint colors so you can see how they look in your actual space!
Light vs dark sage green
When you are deciding on how you want your space to feel, you will most likely instantly know whether you prefer a light or dark wall color. That's why I've broken down the best light sage green paint colors and the best dark sage green paint colors.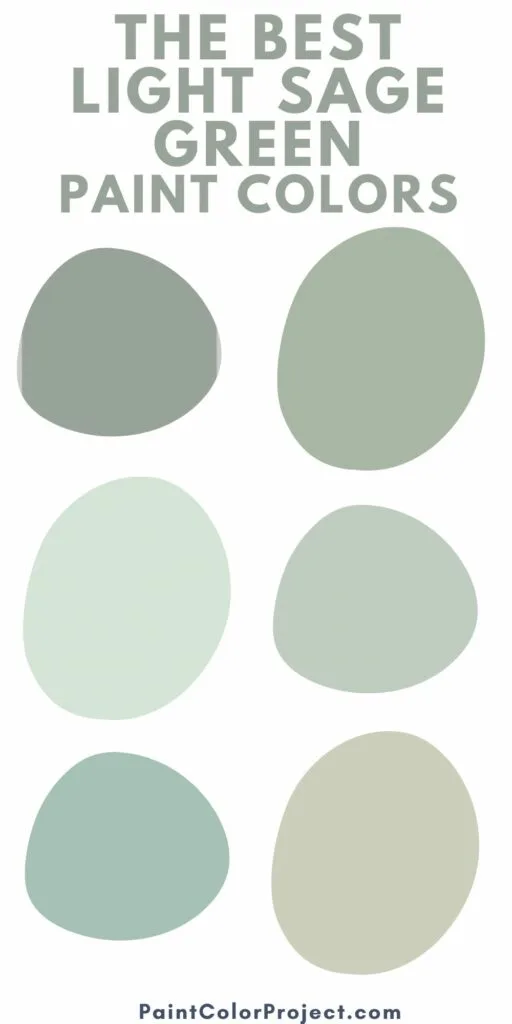 Warm vs cool toned sage green
Sage green is usually considered a mix of green and gray, which can end up either warm or cool toned, depending on the make up of the gray undertones.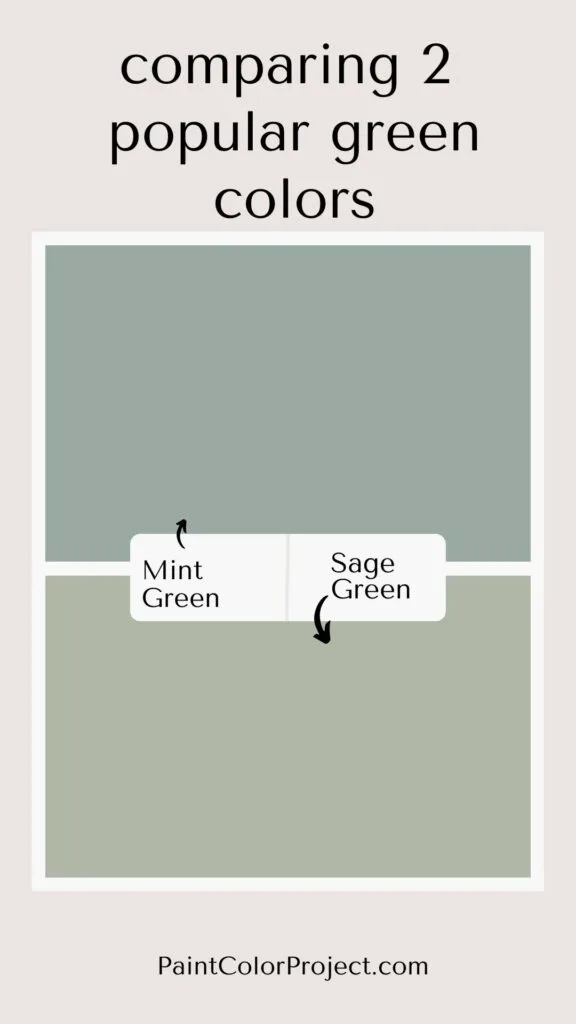 If you are having trouble deciding if you prefer a cool or warm shade of green, my comparison of mint green vs sage green can help you to easily see the difference in cool tones and olive green vs sage green can show the difference in warm tones.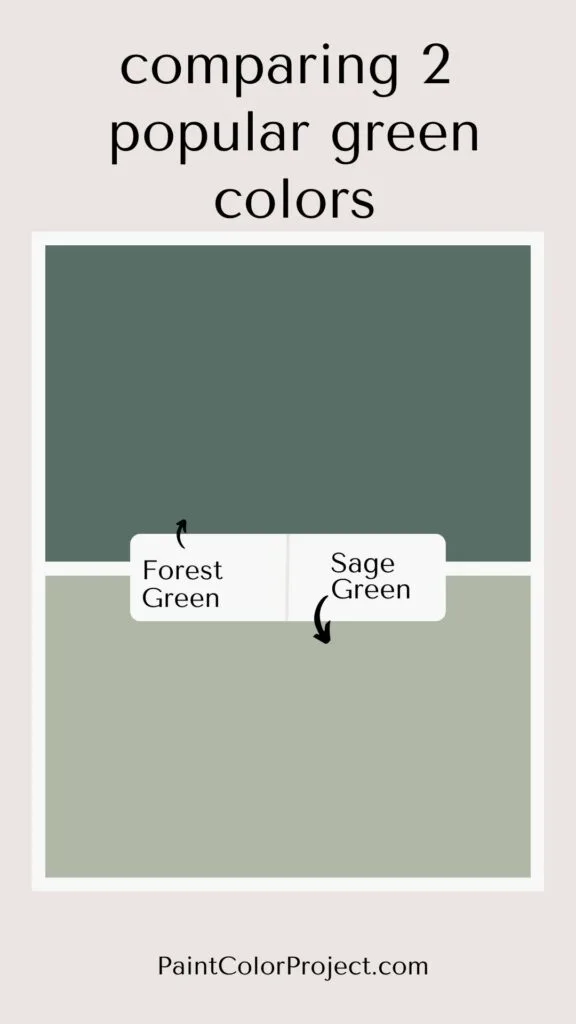 If you are deciding between a warm sage green and more of a neutral, true-green, check out my comparison of forest green vs sage green!
The best sage green paint colors by brand
Every brand of paint has their own selection of sage green colors. I have broken down some of the most popular brands' best sage green options for you!
The best sage green paint colors by room
Sage green paint is really a universal color that can be used in many applications: interior rooms, exteriors, even kitchen cabinets.
Here are the best sage green paint colors for each space in your home:
What colors pair best with sage green?
All colors have complementary and contrasting colors. Sage green pairs best with other shades of green, blue, or yellow. For contrast, consider contrasting shades of red or pink.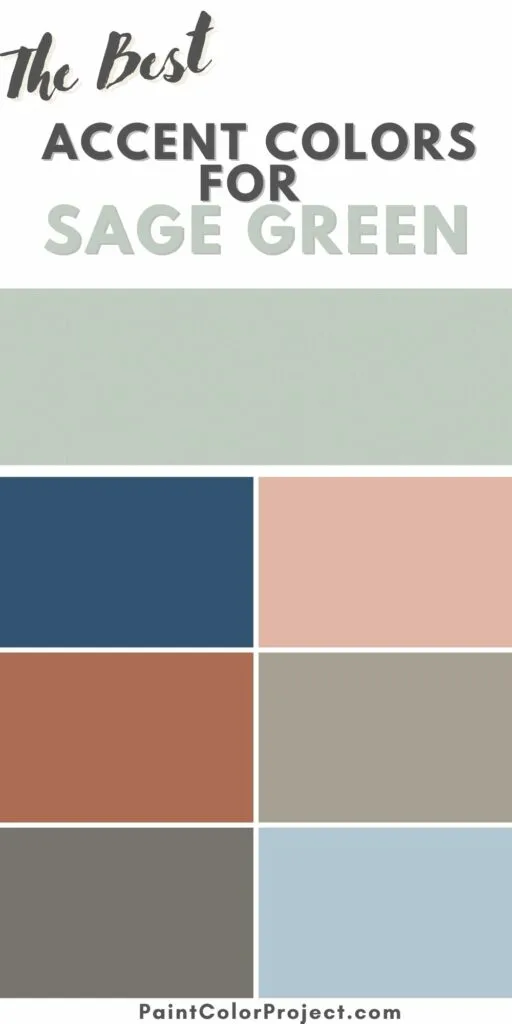 Sage also pairs nicely with shades of gray – but you'll want to read my guide on how to pair sage green with gray to be sure that you are matching your undertones correctly!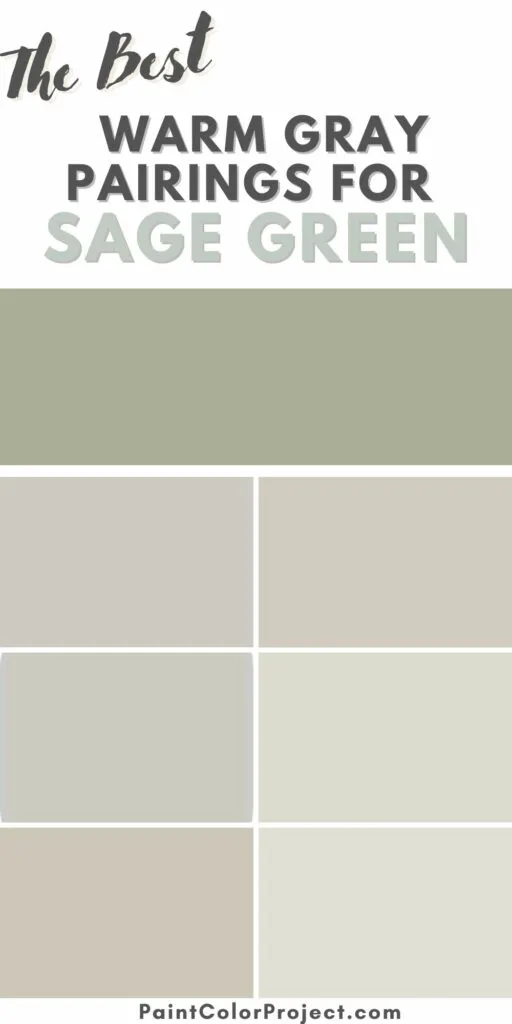 Beyond paint – Sage Green accessories
Want to incorporate sage green into your home without painting? It's easy to add a temporary pop of color using art, textiles, and accessories.
Here are some of my favorite sage green home accessories:
Still not sure what paint color to choose?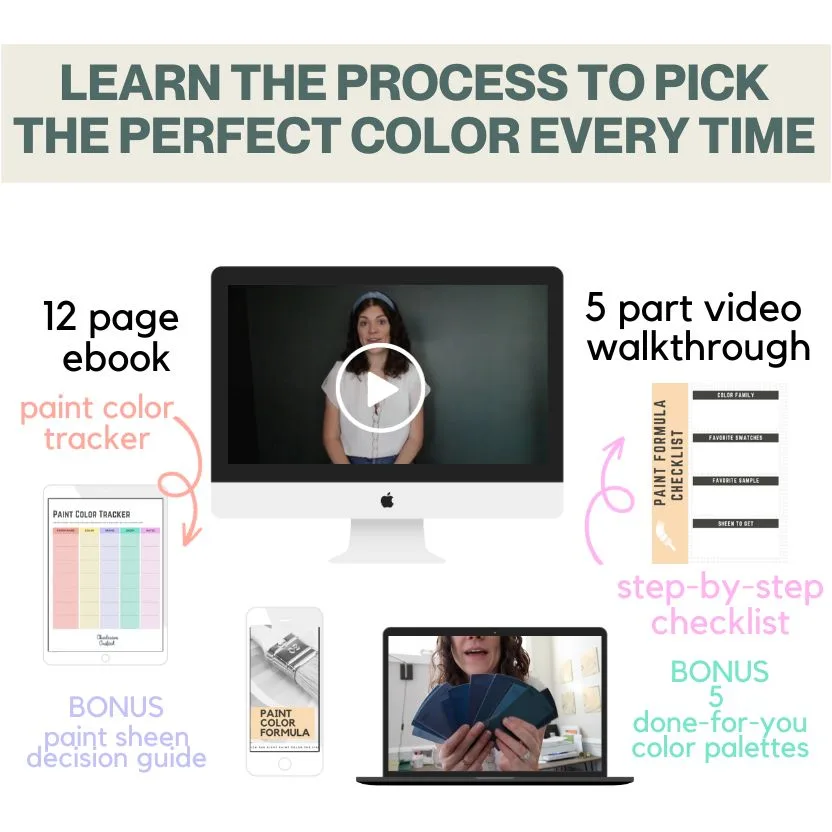 My Paint Color Formula ebook walks you through the painless process of expertly testing paint swatches to ensure you have the perfect color for your home.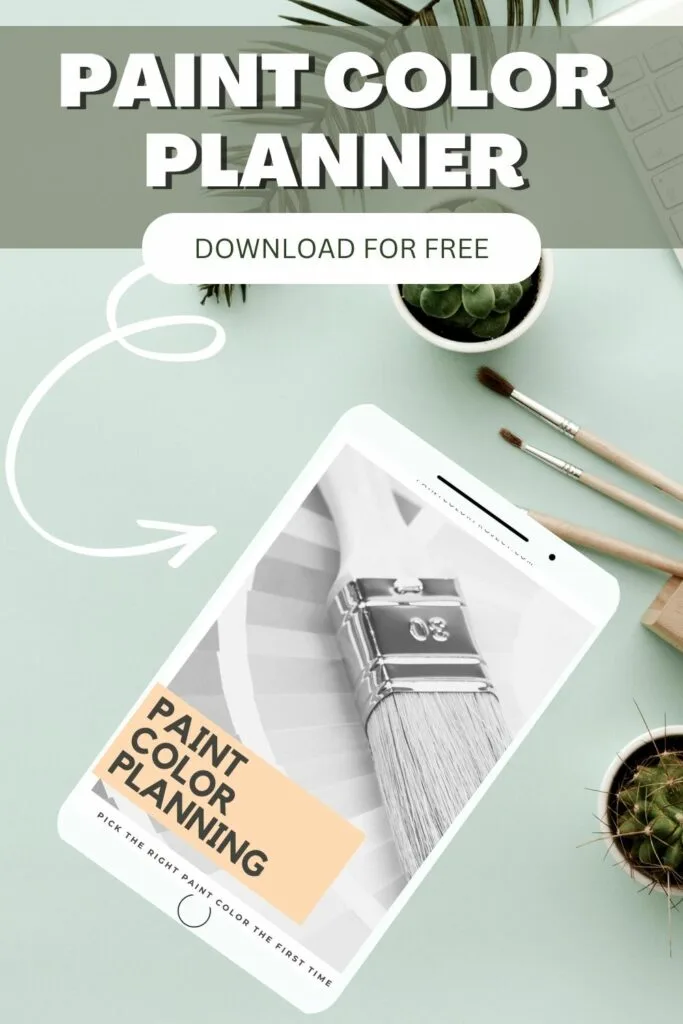 Thanks for reading!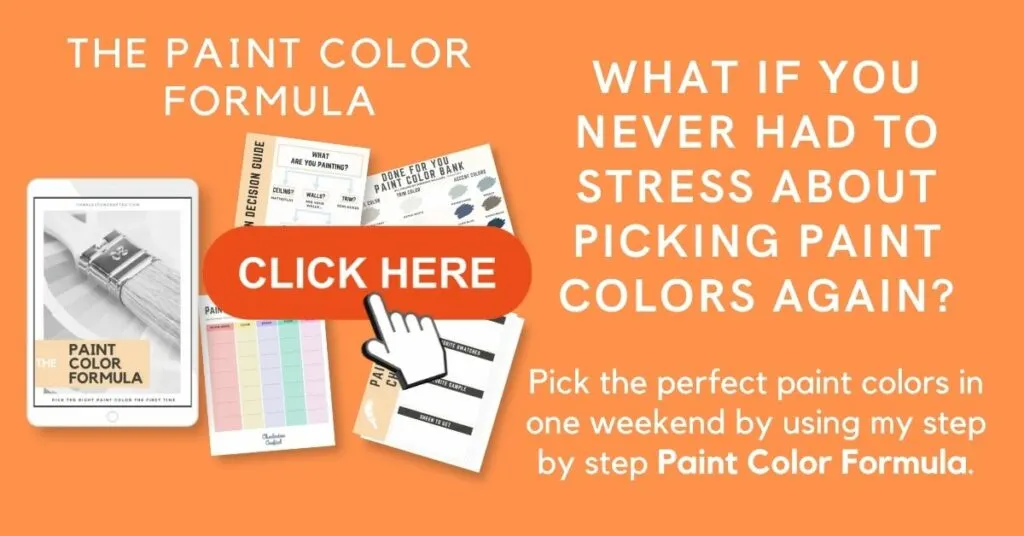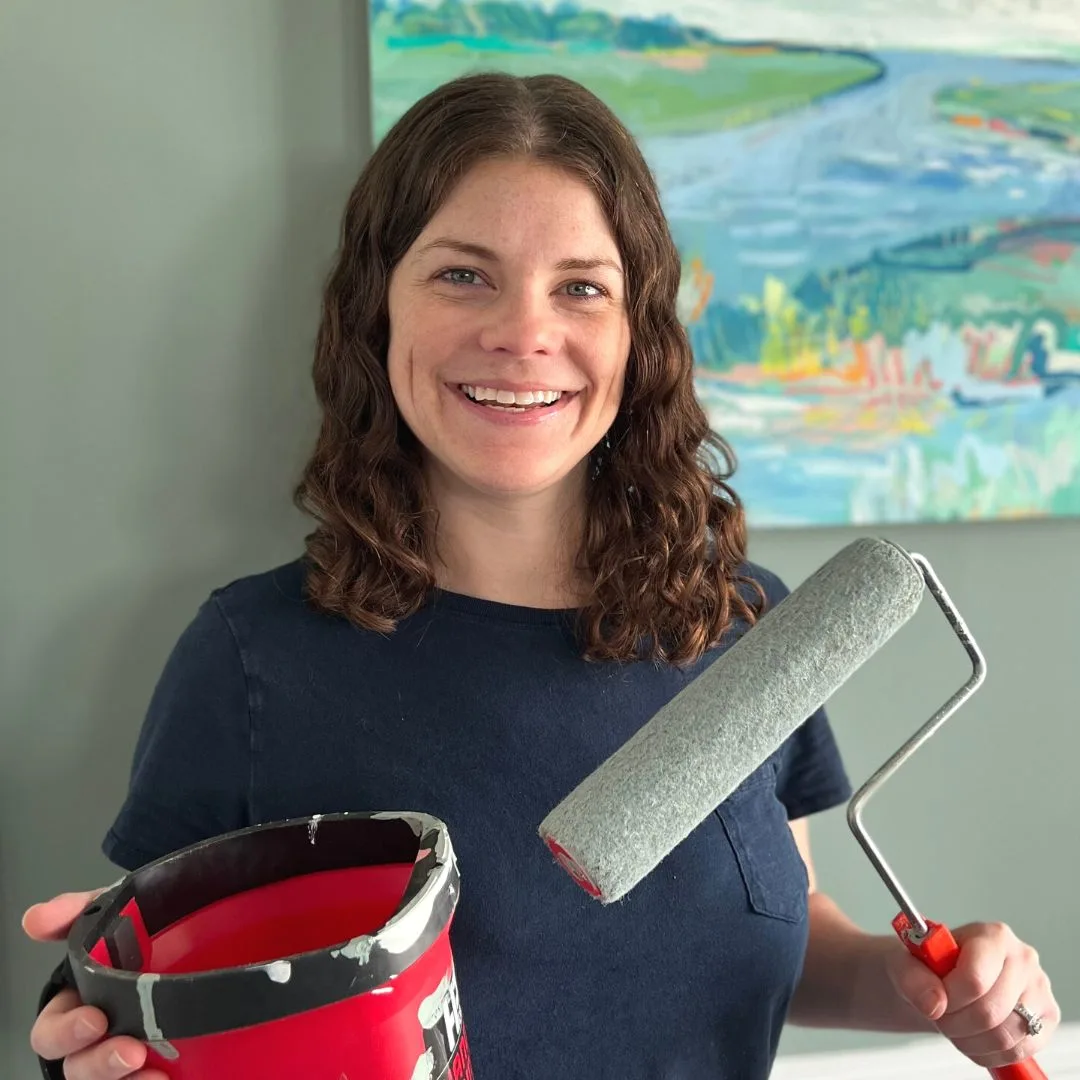 Morgan is passionate about home decor and paint colors. She has been sharing DIY home decor tips since 2012 at CharlestonCrafted.com. From there, she learned to love paint colors, and the Paint Color Project was born in 2022!