Wondering what color is sage green? Let's talk about what makes this shade of green, it's best coordinating colors and uses in your home!
Green is a super popular color at the moment, especially in home design.
People are painting walls, cabinets, and exteriors green. Green is being used in furniture, pillows, rugs, and art. Everywhere you look – it's green.
And I get it – this earthy color is soothing and comfortable. It's a win all around!
If you want to decorate with green, sage is an easy shade to work with due to its muted gray undertones.
Let's talk about what color is sage green and how to use it in and around your home!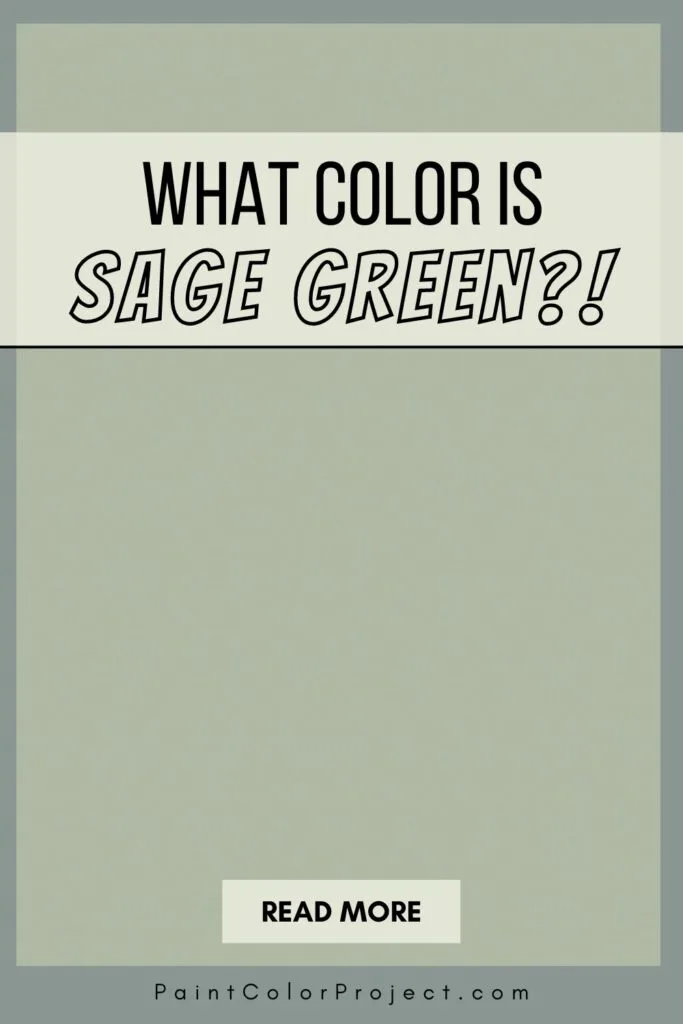 What color is sage green?
Sage Green is a green-gray color. Think of dried sage leaves – definitely green but with a bit of silver to it.
Sage can be either warm or cool toned, depending on the amount of yellow (warm) or blue (cool) to it.
If you can't decide if your shade of sage is warm or cool, put it next to something that is a "true green" such as a kelly or emerald green sheet of construction paper or of fabric.
It should become clear if your color looks warmer – more yellow/brown – or cooler – more cool/blue.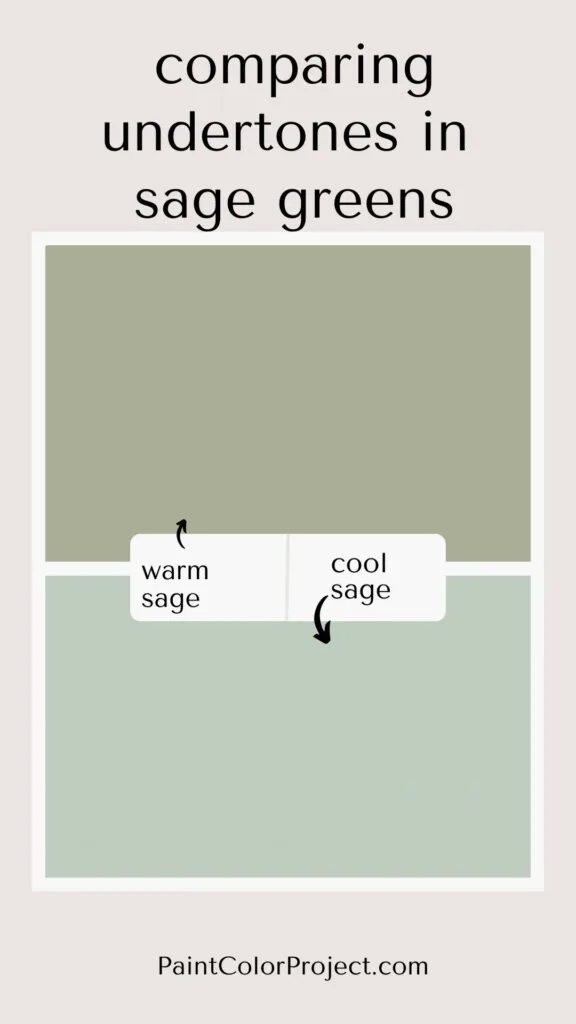 Is sage green and mint green the same?
These colors are similar, but mint is usually brighter while sage green has those gray undertones making it more subdued.
Click here to get peel & stick samples of all of the top sage green paint colors so you can see how they look in your actual space!
Free printable sage green color palette
Join the (free!) PaintColorProject+ community to access this exclusive color palette!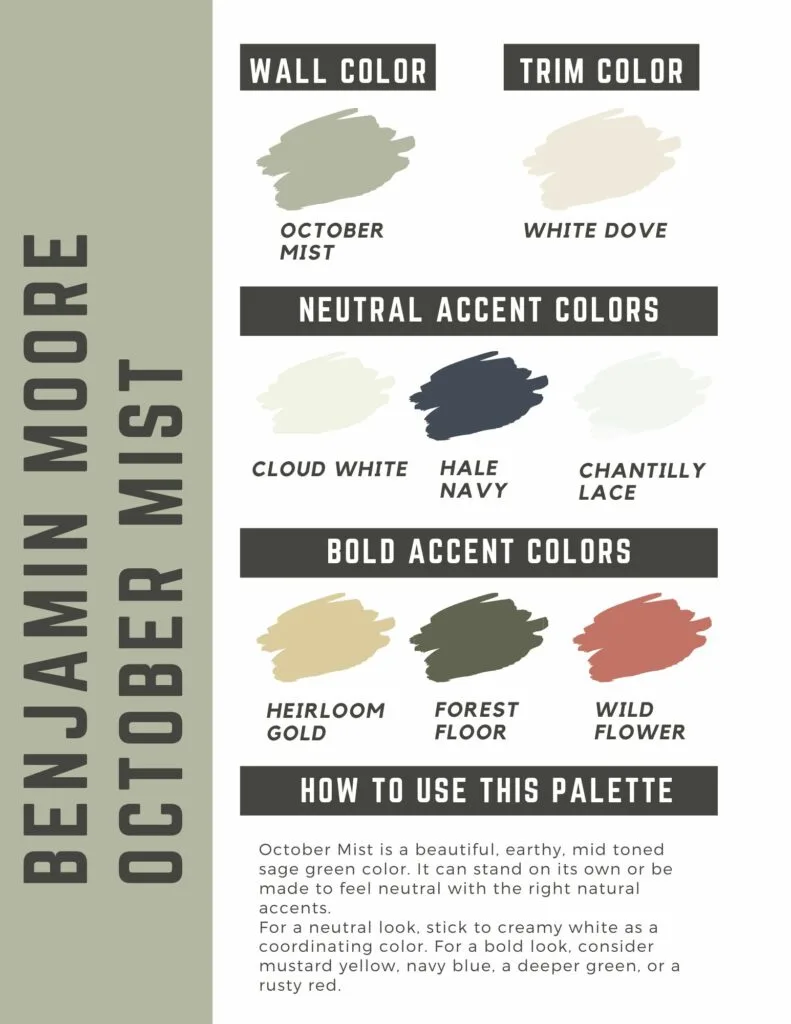 What color goes good with sage green?
Sage green pairs well with:
White
Gray
Natural wood tones
Neutral browns (without too much red to them)
Blues that are either lighter or darker than the sage green
Deep dark green
Red, pink, or coral as a pop of color
Mustard yellow as a pop of color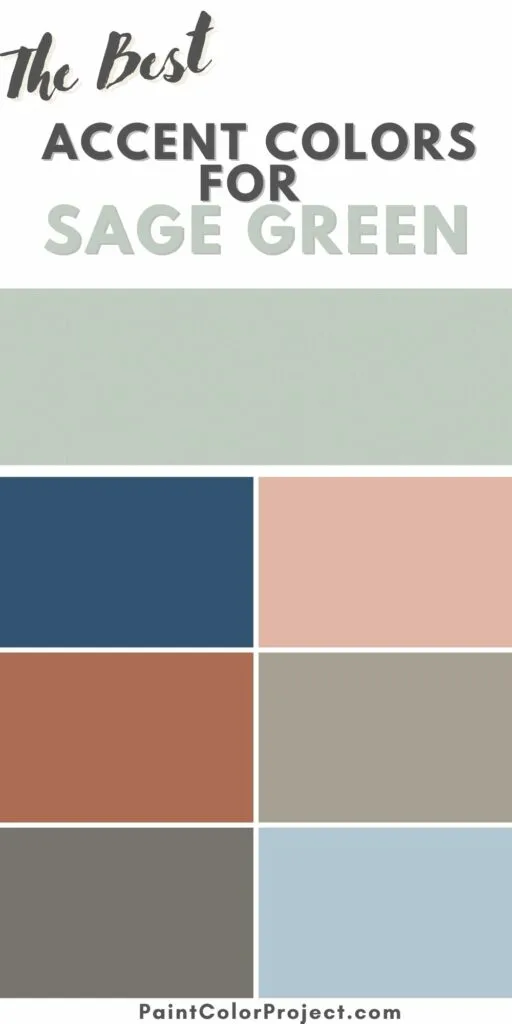 See all of my favorite colors that go with Sage Green here!
Where should I use green paint?
You can use green paint for:
the exterior of your home
the walls of a room
an accent wall
an accent piece such as a fireplace
a piece of furniture
a ceiling
The best sage green paint for north facing room
North facing rooms have cool toned light that will make paint colors look cooler. A cool sage might read as teal or blue. So, for a north facing room, choose a sage green with more yellow to it.
Read all about paint colors for north facing rooms here.
The best sage green paint for south facing room
South facing windows let in warm yellow light. So, they make wall colors look warmer and more yellow. If you don't want your sage green to read as too warm, instead choose a sage with more blue or cool tones to it from the list below.
Read all about paint colors for south facing rooms here.
What is the color psychology of green?
Color psychology is the idea that different colors make you feel different ways. Green is said to bring out feelings of nature, healing, freshness, and quality!
Sage green in particular is said to represent wisdom, intelligence, and experience.
Any more questions about sage green?!
Still not sure what paint color to choose?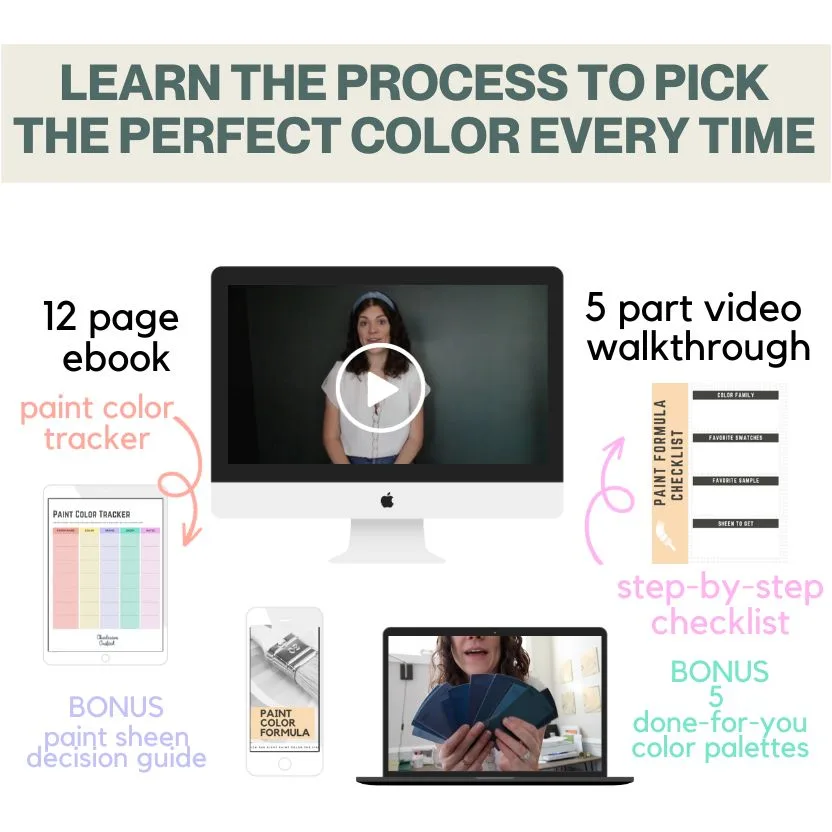 My Paint Color Formula ebook walks you through the painless process of expertly testing paint swatches to ensure you have the perfect color for your home.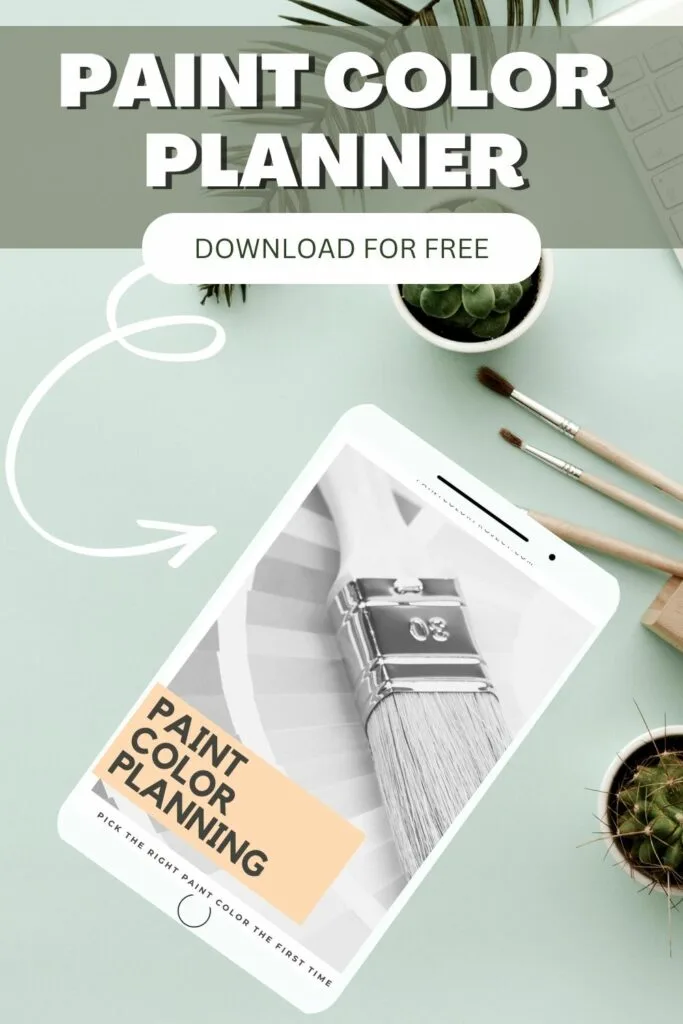 Thanks for reading!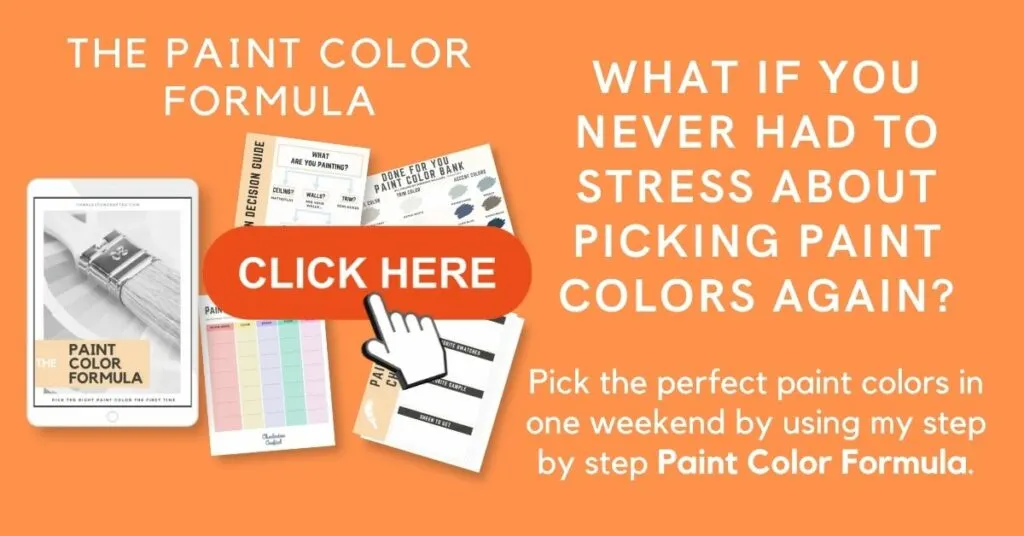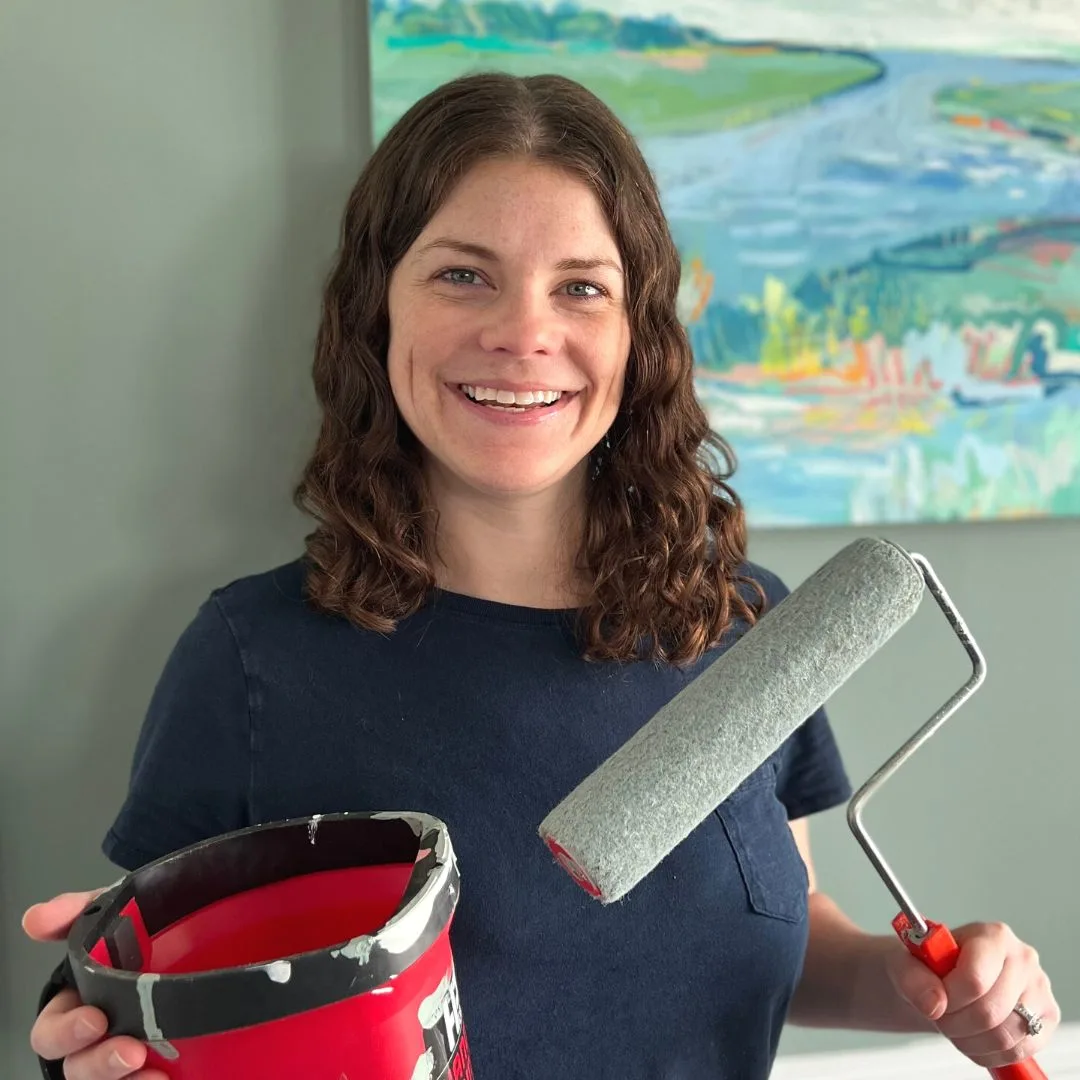 Morgan is passionate about home decor and paint colors. She has been sharing DIY home decor tips since 2012 at CharlestonCrafted.com. From there, she learned to love paint colors, and the Paint Color Project was born in 2022!