Looking for colors to compliment sage green? Here are the best colors that go with sage green!
Sage green is a super popular paint color at the moment. I personally have sage green walls in the whole downstairs of my home!
I love that sage feels earthy and natural, with a bit more interest than your every day neutral.
Don't want to commit to all that green? Sage green also makes a great accent wall color!
Regardless of your use, you might be trying to come up with a color scheme featuring your green paint color.
Let's talk about the best accent colors for sage green!
Click here to get peel & stick samples of all of the top sage green paint colors so you can see how they look in your actual space!
Free printable sage green color palette
Join the (free!) PaintColorProject+ community to access this exclusive color palette!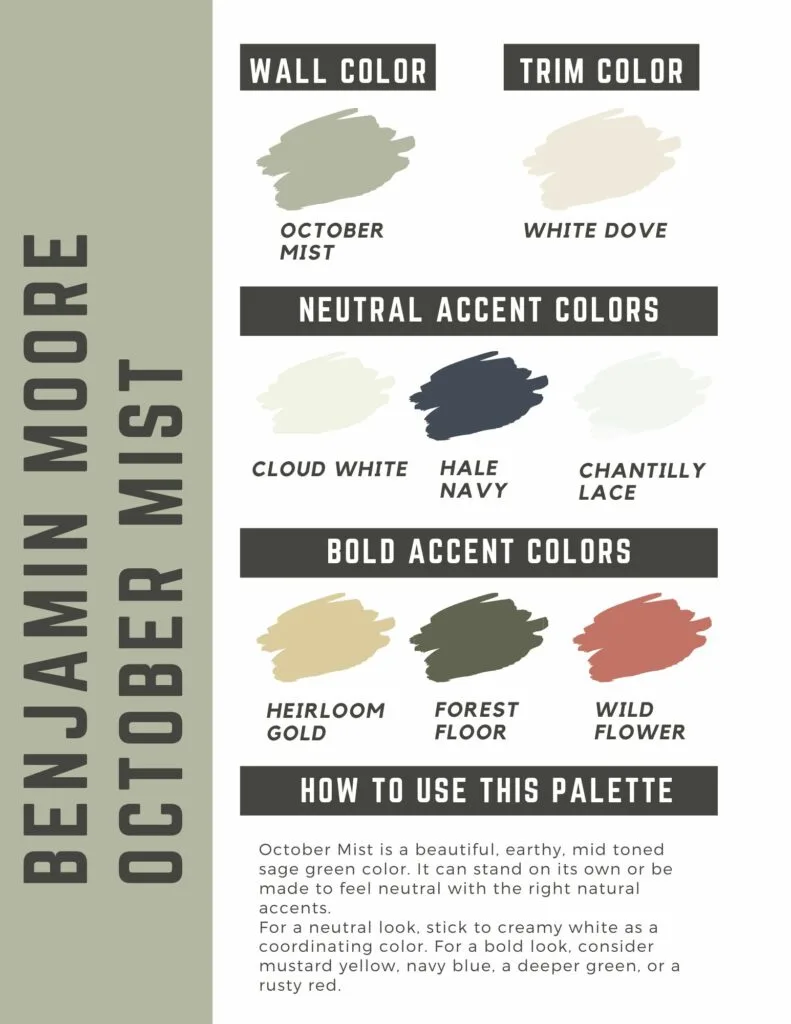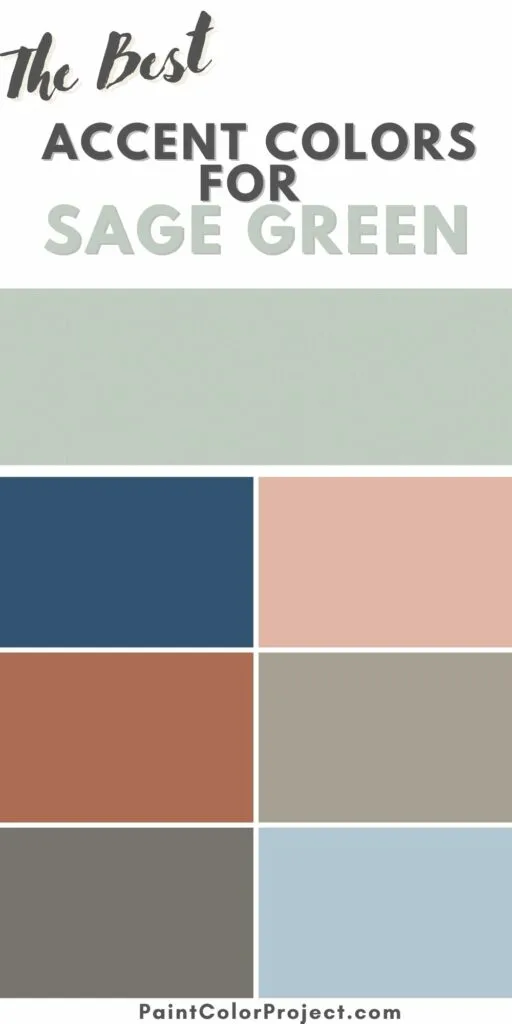 What colors look good with sage green?
You can create a sage green color palette with complementary colors, analogous colors, or neutral colors.
In general, sage green pairs best with:
Blue
Green
Yellow
Pink
Gray
White
Metallics
Remember that there are a TON of shades of sage green. Some are more yellow/warm and others more blue/gray. Not all accents will work with each. Test, test, test before you commit!
Analogous colors for sage green
Analogous is a SAT-word that just means colors next to each other on the color wheel. Since green lays between yellow and blue on the color wheel, analogous colors for sage green are shades of blue and yellow.
Blue colors to pair with sage green
Blue and green is a classic color combination. With a mid-toned green color, I prefer either a light blue or a navy. This gives tonal contrast, since the blue and green can look really similar if they are in the same shade.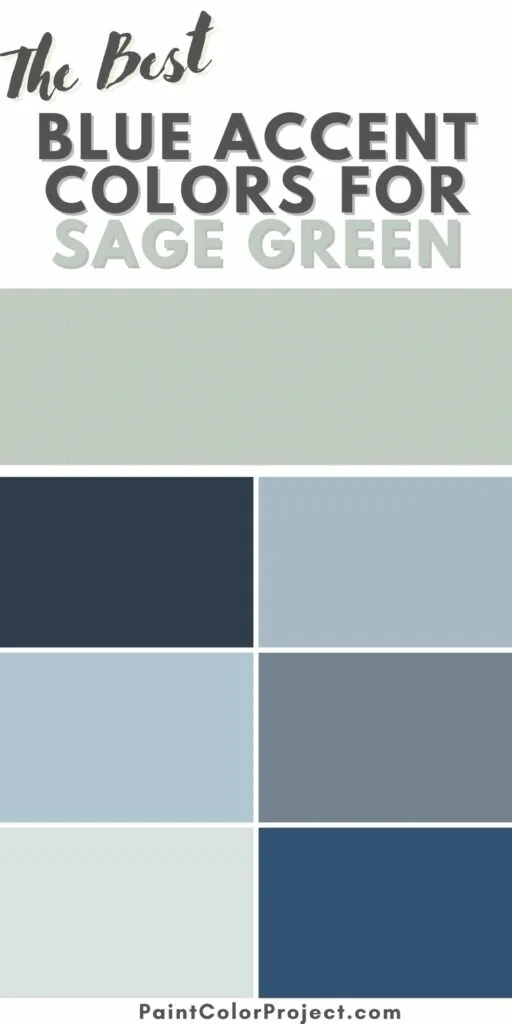 See all of my favorite blue-gray paint colors here.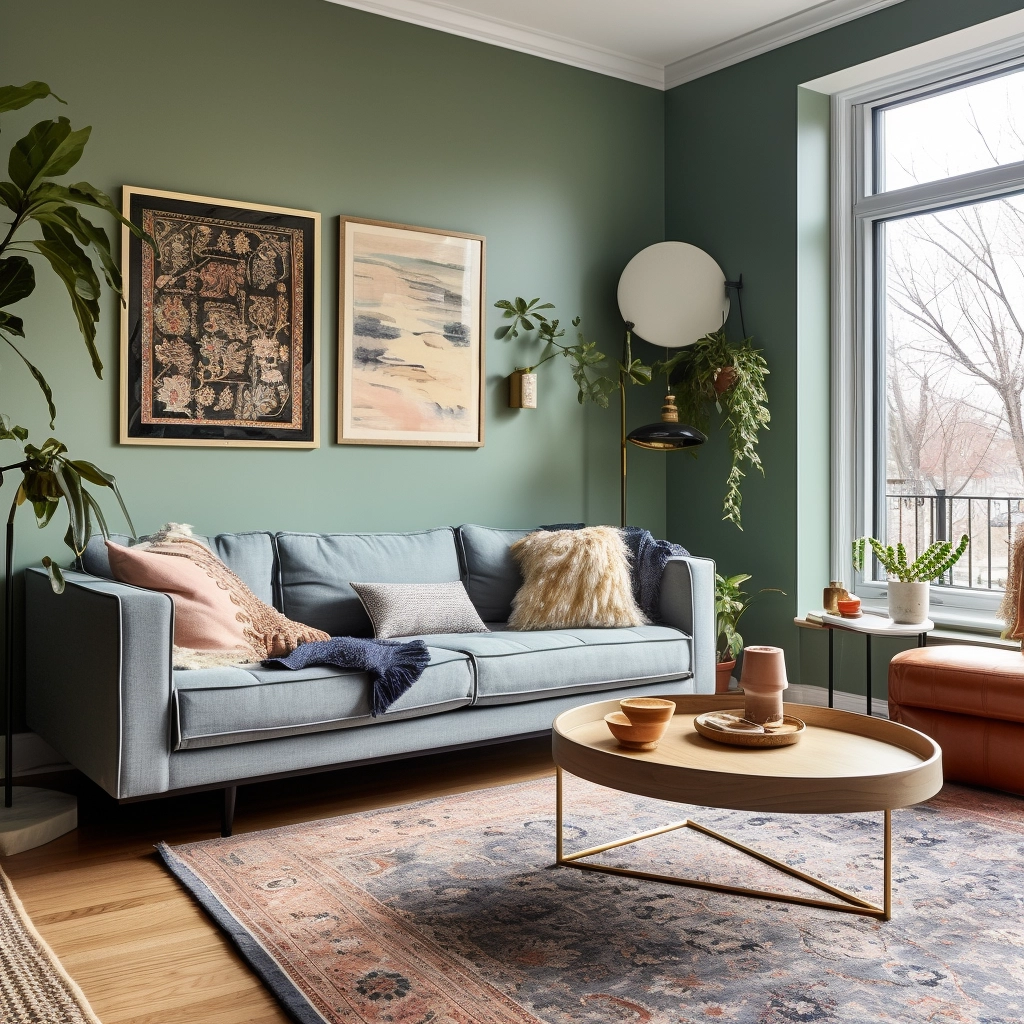 Yellow colors to pair with sage green
Yellow also pops really nicely especially with a warm toned sage green. I love the pop of a mustard especially in a luxe fabric like velvet. Or, look for patterns featuring sage green and soft buttery yellow.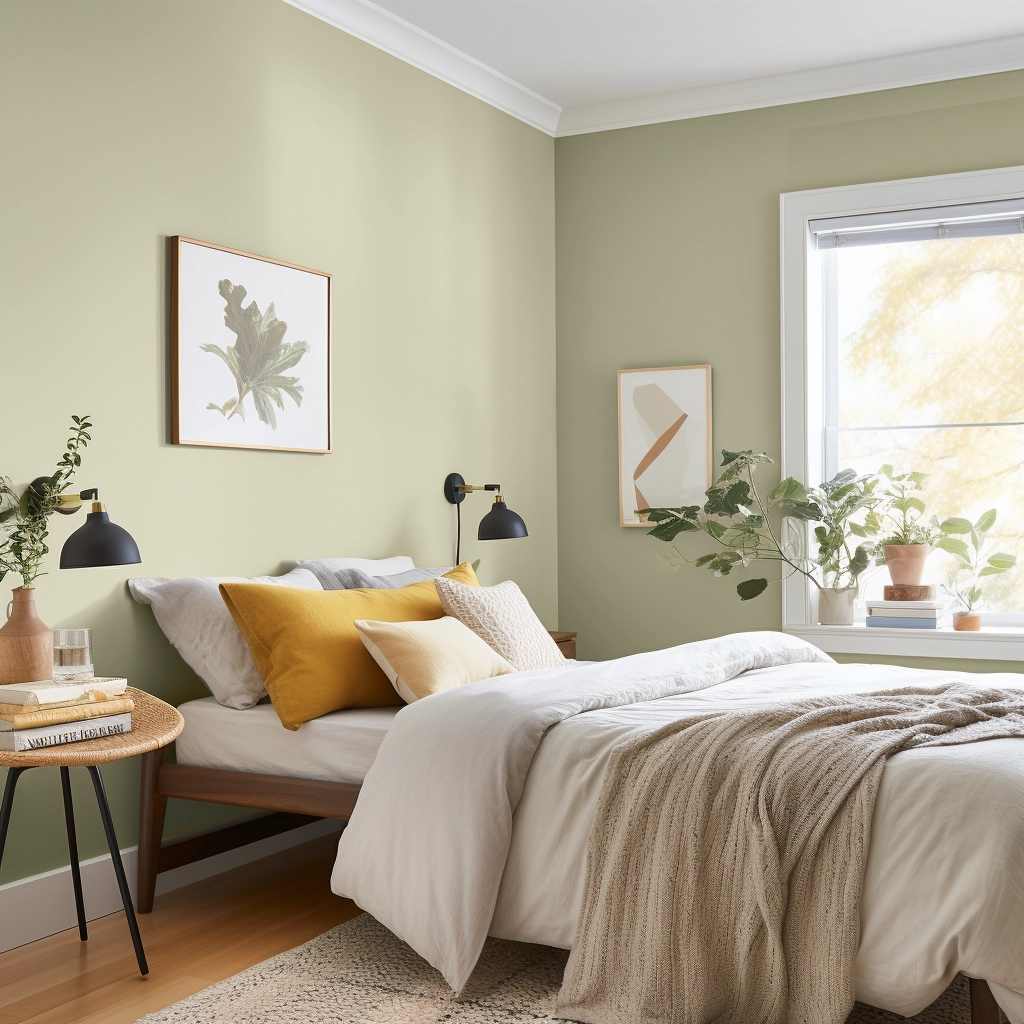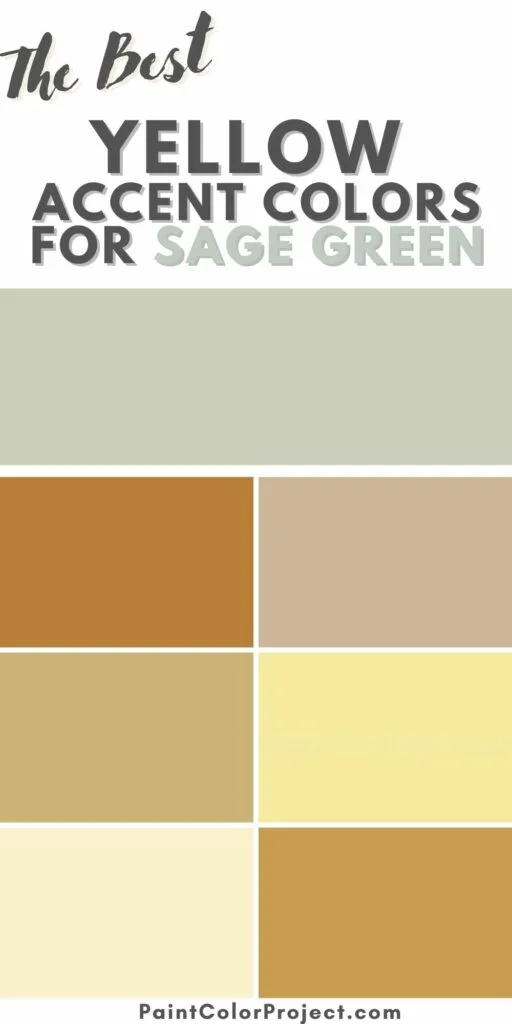 Colors to complement sage green
Complementary colors are typically opposite on the color wheel from each other and provide unexpected contrast in their color combination. In general, shades of warm pink like terra cotta are considered complementary to sage green paint.
The best pink accent colors for sage green
Pink and green is preppy perfection. Sage and blush make for a really soft combination that's easy on the eyes. More of a salmon or terra cotta pink is a bolder choice, and makes sage almost appear as a neutral.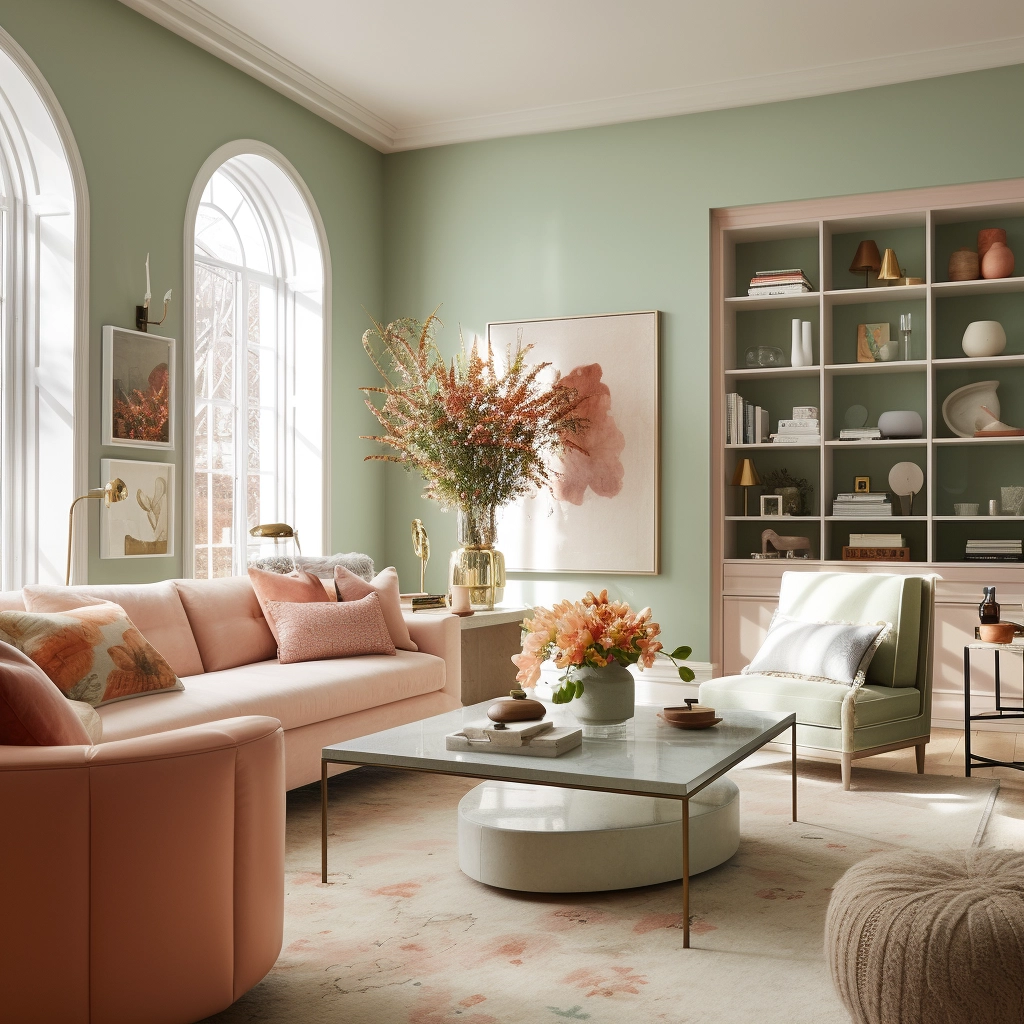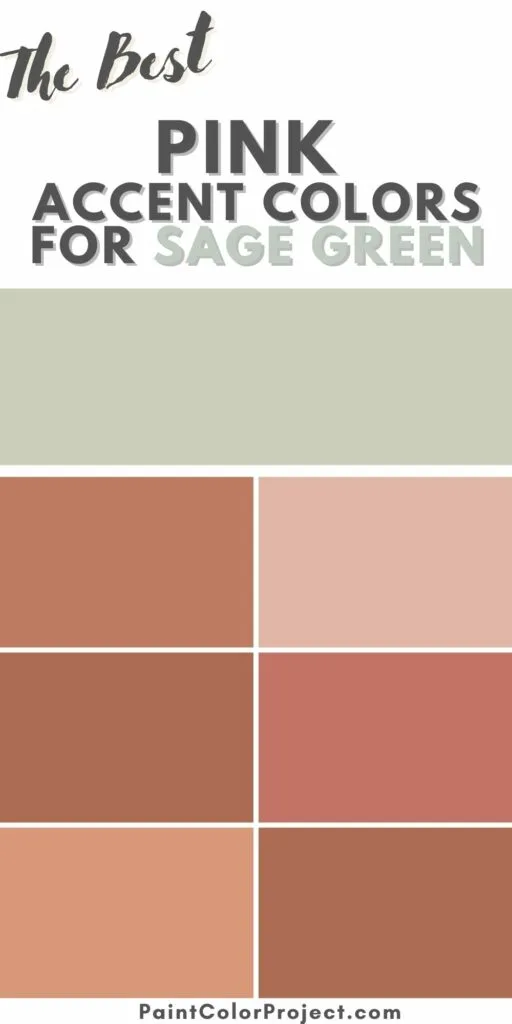 See all of my favorite terra cotta paint colors here.
Best neutral paint colors to pair with sage green
Since sage green has a lot of gray or silver to it, lean into that and choose gray-based neutrals. Whether you want a warm or cool tone really depends on your shade of sage.
If your shade of green is warm with a lot of yellow to it, choose a warmer neutral. If it is more blue, choose a cooler gray.
Some of my favorite warm gray paint colors include:
Warm gray is instantly cozy and is my pick if you want to just use sage accents in a neutral space. I like a mid-toned gray to keep it interesting.
Some of my favorite cool neutral paint colors include:
These light neutrals have a bit more color to them but still feel neutral next to green accents.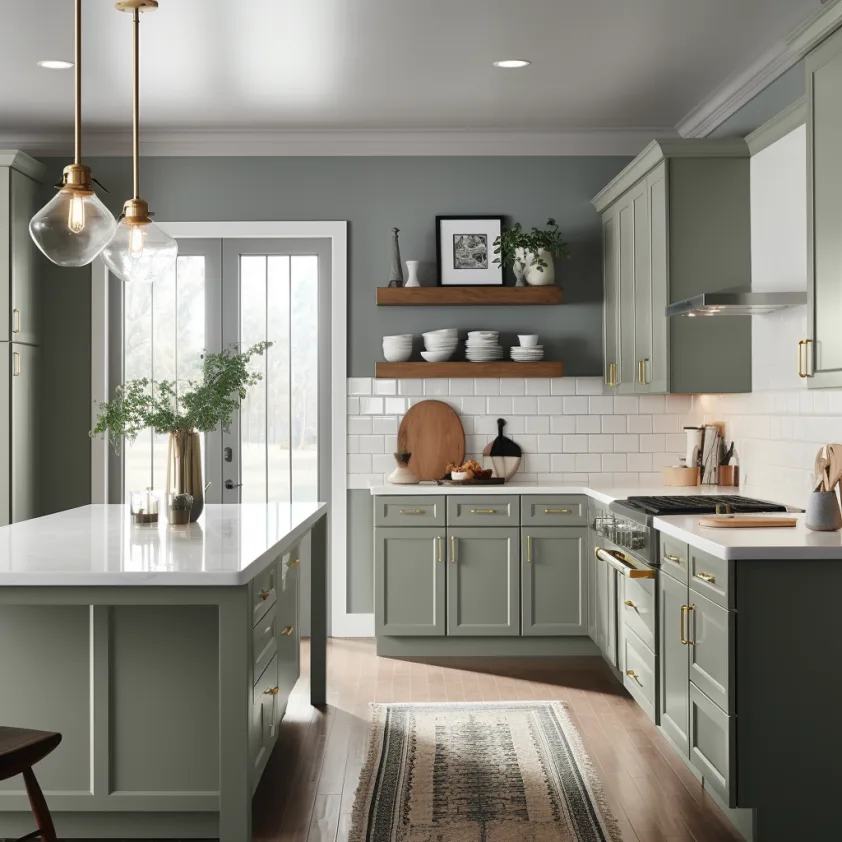 Best white paint color to pair with sage green
White tones are similar to neutrals in that they highly depend on your shade of sage. But, if your sage green feels very gray, cool-toned, or even a touch blue, stick to a crisp cool white paint color.
Benjamin Moore Simply White
Sherwin Williams Extra White
Behr Ultra Pure White
If your sage is more warm or yellow, you can choose the crisp white for more contrast, or a slightly warm white for a softer finish.
Benjamin Moore White Dove
Behr Cameo White
Best wood tones to pair with sage green
I'm going to sound like a broken record, but the most important factor in choosing a wood tone to pair with your sage green is the undertone of the green.
Warmer shades of sage with a lot of yellow or brown to them pair really nicely with a warm to golden toned wood.
Cooler shades of sage that are more blue or almost mint will clash with yellow or orange toned flooring and look best with something very neutral to cool toned.
What are your favorite accent colors for sage green?
Still not sure what paint color to choose?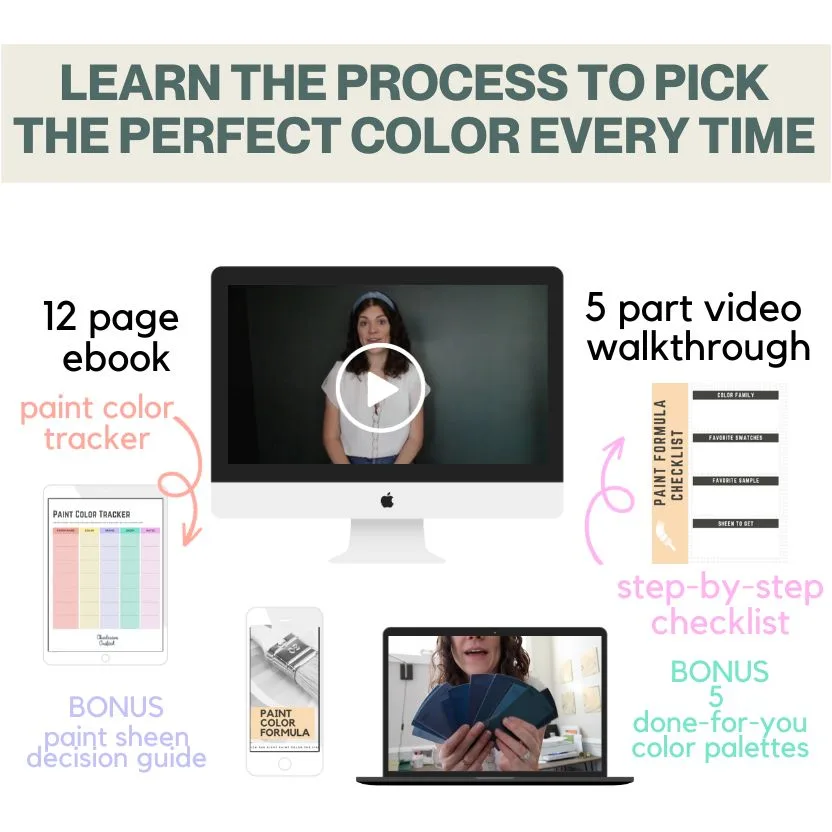 My Paint Color Formula ebook walks you through the painless process of expertly testing paint swatches to ensure you have the perfect color for your home.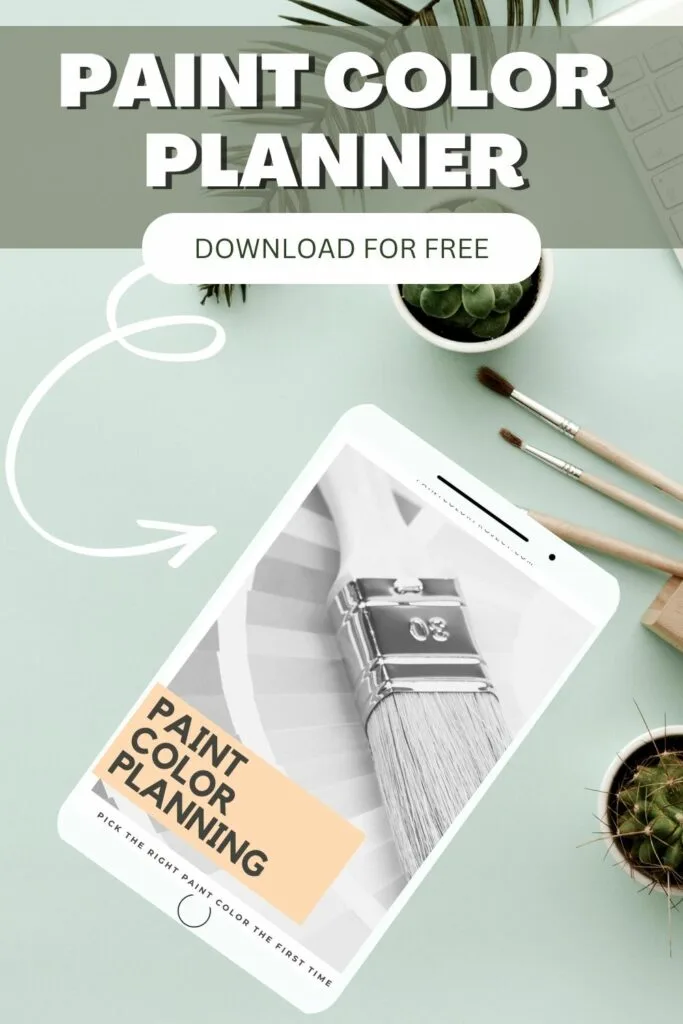 Thanks for reading!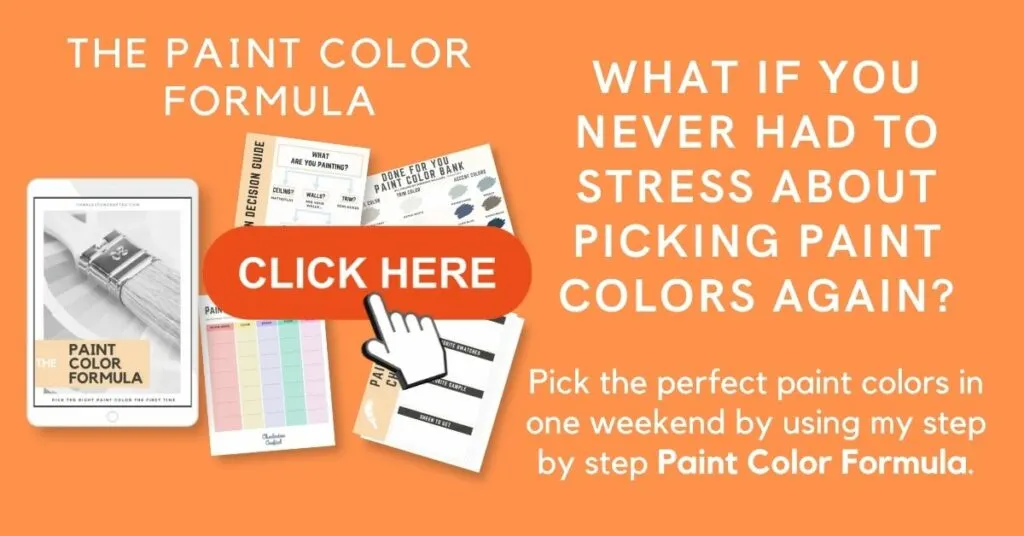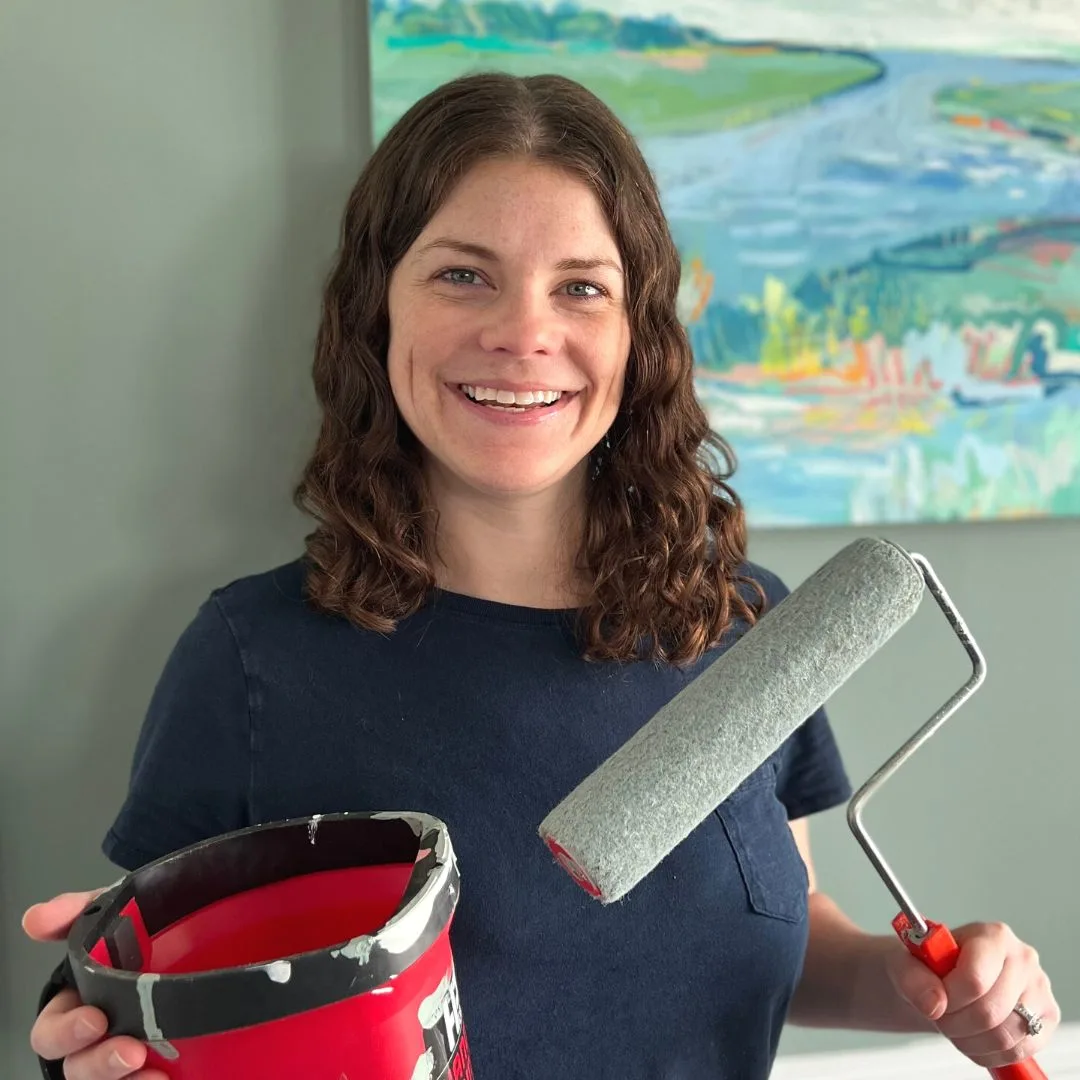 Morgan is passionate about home decor and paint colors. She has been sharing DIY home decor tips since 2012 at CharlestonCrafted.com. From there, she learned to love paint colors, and the Paint Color Project was born in 2022!