Want to decorate your home with sage green + a neutral color? Let's talk about the best gray to pair with sage green!
Green is one of the most popular colors to decorate with right now.
When used alone, sage green can read as a bit of a neutral. But, if you pair it with a neutral color, the green in the sage really pops.
Since sage green has heavy gray undertones, it is natural to pair the two colors together.
However, the wrong gray will clash with sage green. That's why it's so important to pair the right shade of gray with your sage gray.
Click here to get peel & stick samples of all of the top sage green paint colors so you can see how they look in your actual space!
Free printable sage green color palette
Join the (free!) PaintColorProject+ community to access this exclusive color palette!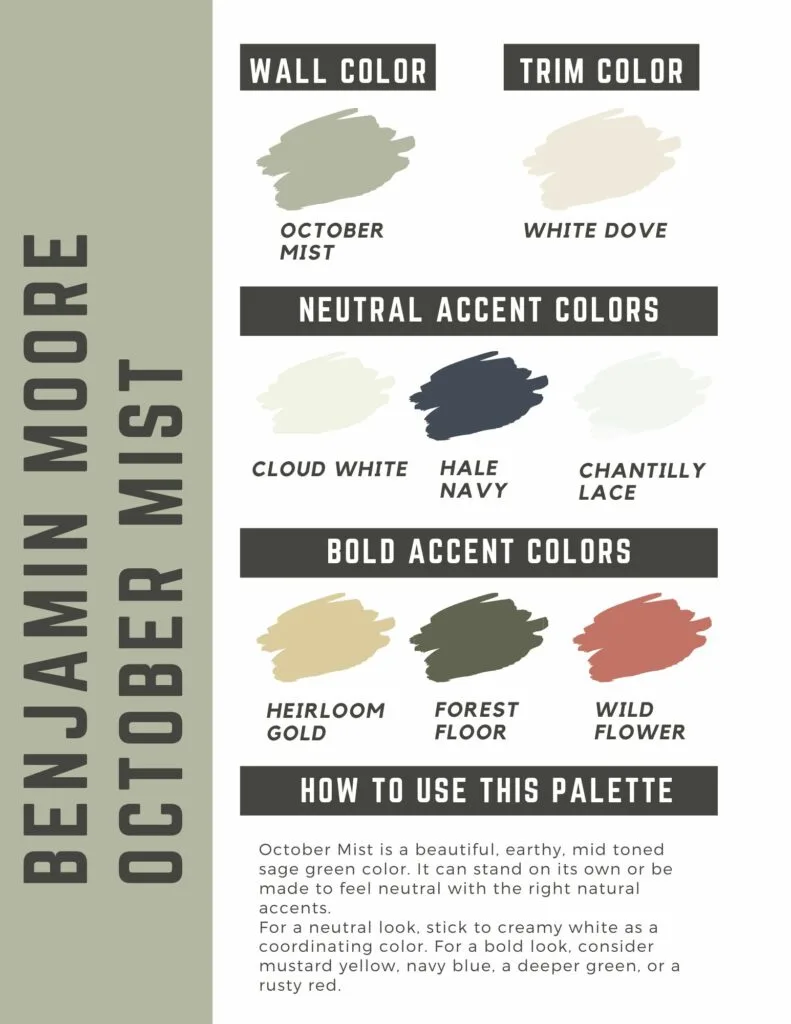 The best gray to pair with sage green
The best gray to pair with sage green depends entirely on the undertone of your shade of sage.
While they are all green-gray paint colors, different shades of sage green comes in basically two tones: warm, golden tones or cool, bluer tones.
You can see this in the examples below – one of the shades clearly looks more mint than the other one.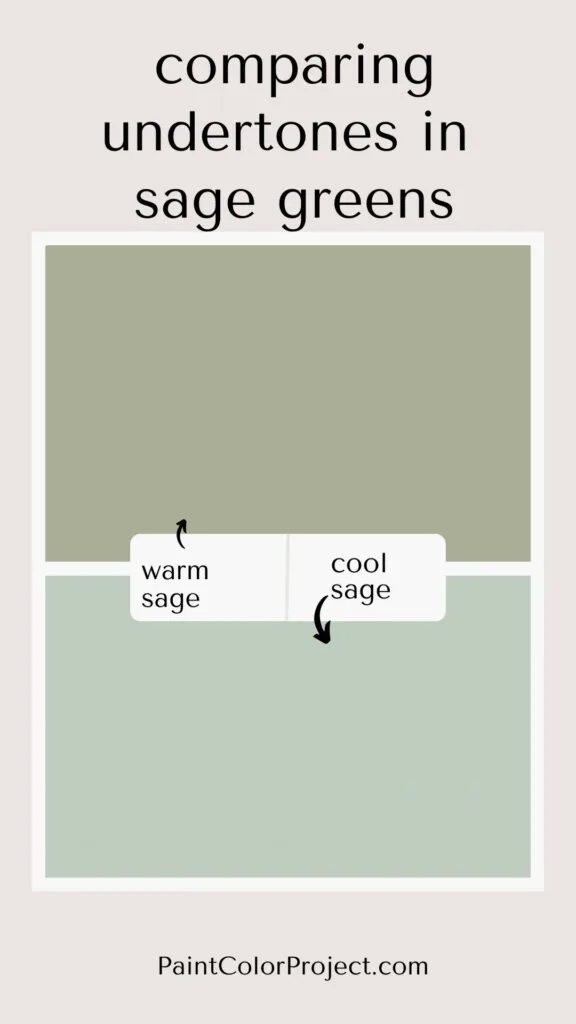 If you can't decide if your shade of sage is warm or cool, put it next to something that is a "true green" such as a kelly or emerald green sheet of construction paper or of fabric.
It should become clear if your color looks warmer – more yellow/brown – or cooler – more cool/blue.
Once you determine if your shade of sage green is warm or cool, you will want to choose a shade of gray with the same undertone. So, for warm sage green colors, choose a warm gray shade. For cool sage green colors, choose a cool gray shade.
LRV/Color Depth
When choosing a shade of gray, also pay attention to color depth. You typically want an accent color to be at least 2 shades lighter or darker than your main color – in this case the sage.
Imagine you are making the 2 colors black & white/grayscale. You want enough difference in shade that they will stand out as different shades of grayscale!
The best gray to pair with warm sage greens
Behr Dolphin Fin
Behr Silver Drop
Benjamin Moore Classic Gray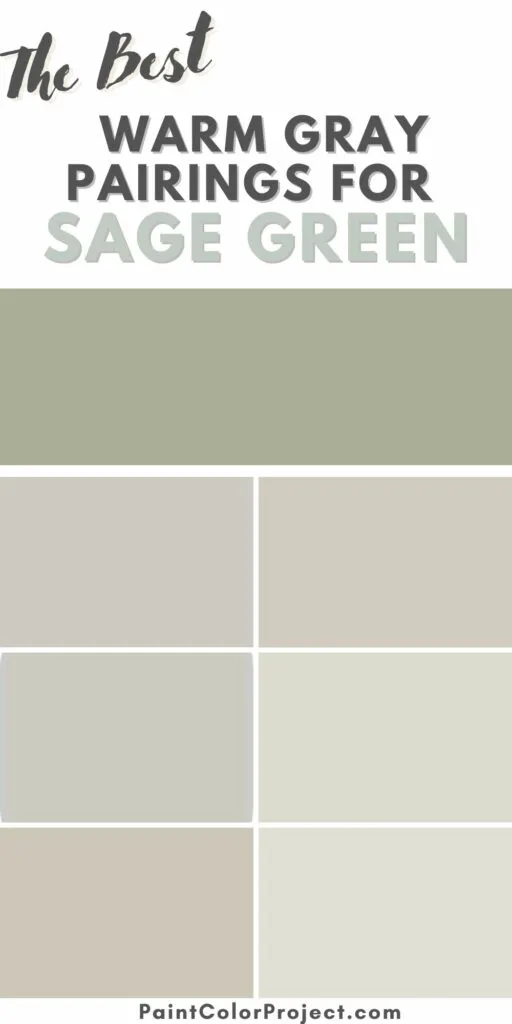 The best gray to pair with cool sage greens
Sherwin Williams Gray Screen
Behr Evaporation
Behr Sterling
Benjamin Moore Gray Cloud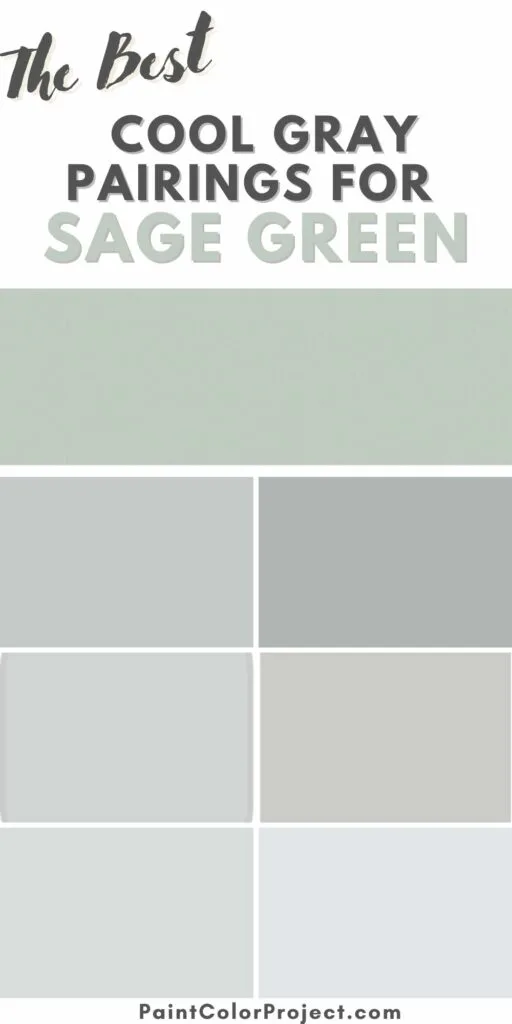 What is your favorite gray to pair with sage green?
Still not sure what paint color to choose?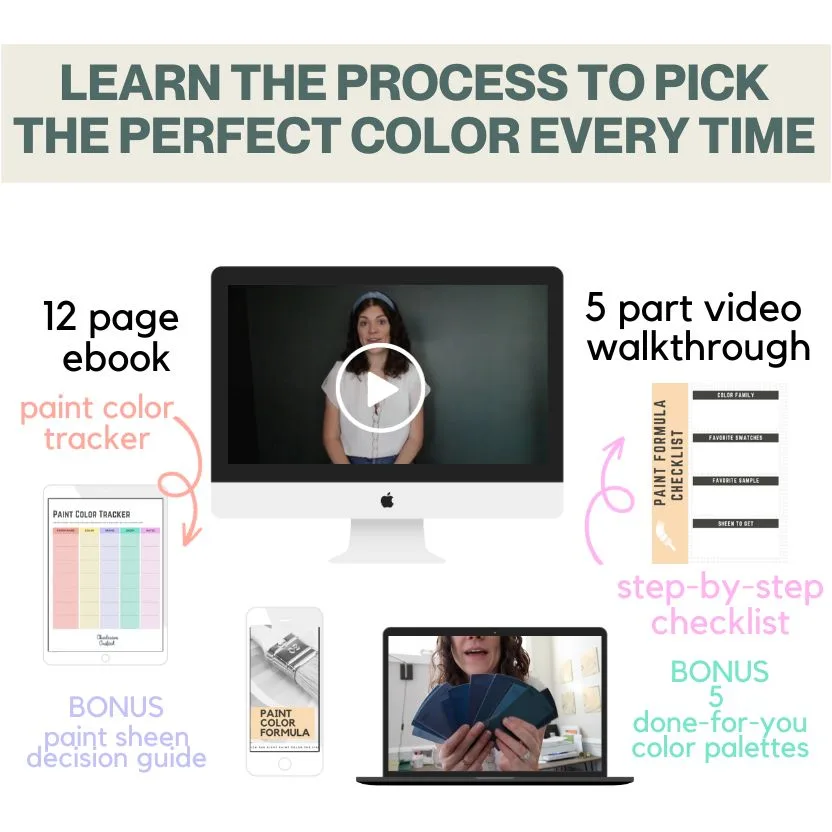 My Paint Color Formula ebook walks you through the painless process of expertly testing paint swatches to ensure you have the perfect color for your home.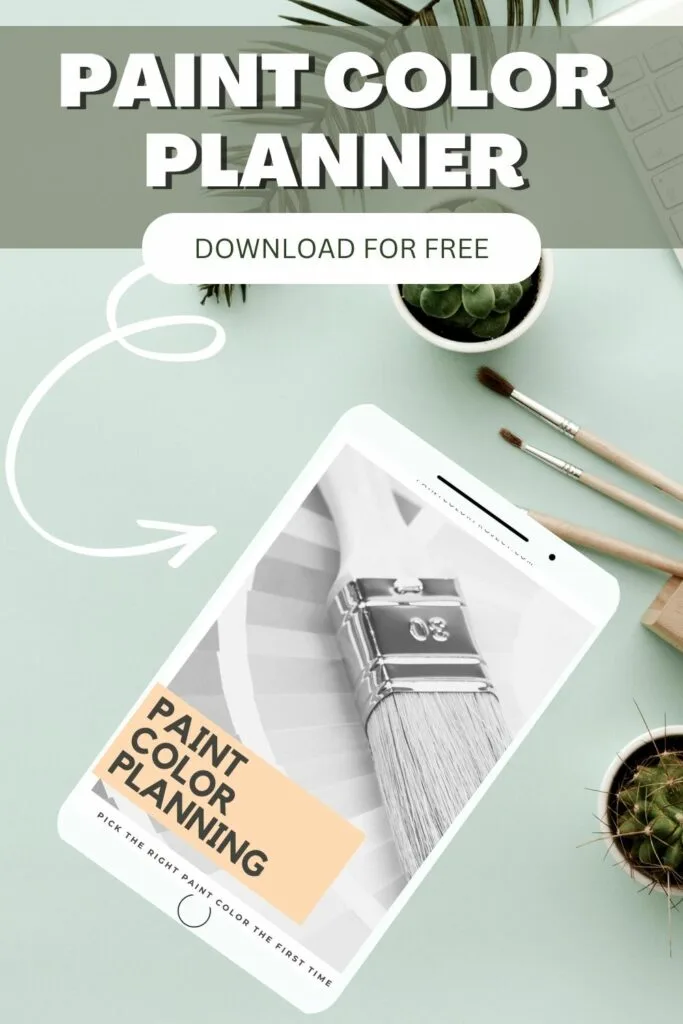 Thanks for reading!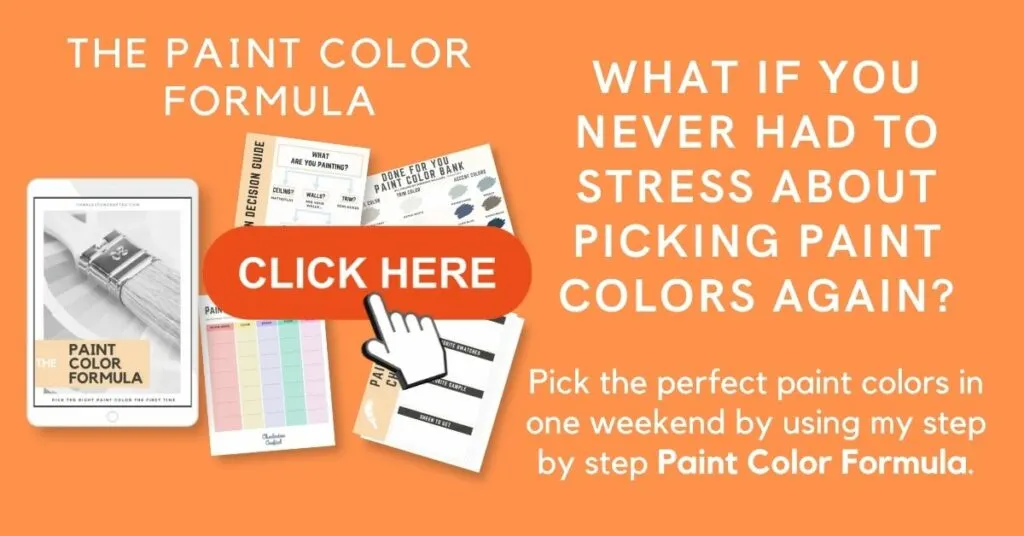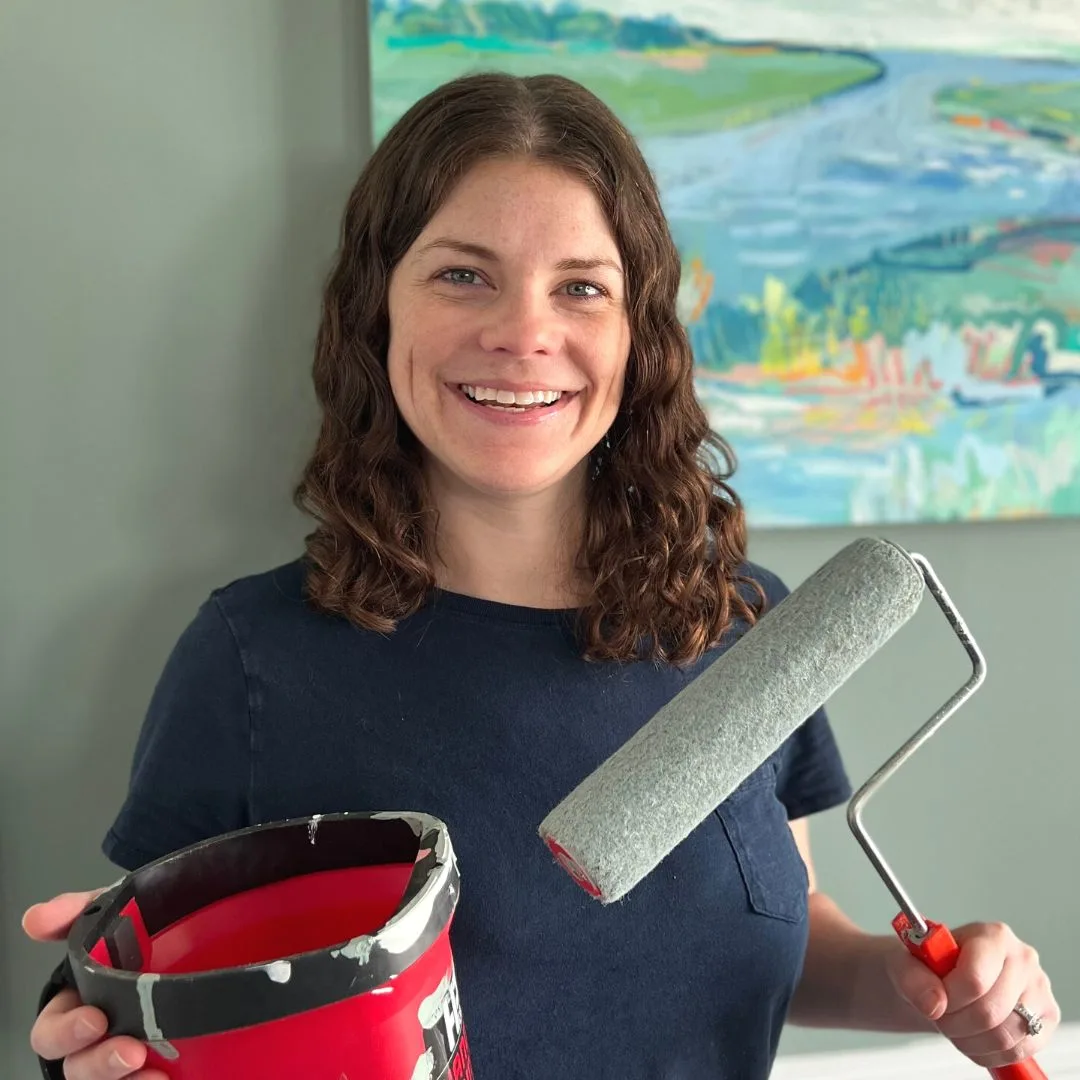 Morgan is passionate about home decor and paint colors. She has been sharing DIY home decor tips since 2012 at CharlestonCrafted.com. From there, she learned to love paint colors, and the Paint Color Project was born in 2022!