Looking for the perfect green paint color? Let's talk about Sherwin Williams Evergreen Fog and if it might be right for your home!
Green paint colors are absolutely having a moment – so much though that Sherwin Williams chose a mid toned muted green color as their 2022 color of the year!
Let's take a deeper look at Evergreen Fog and if it might be right for your home.
See all of my favorite green gray paint colors here.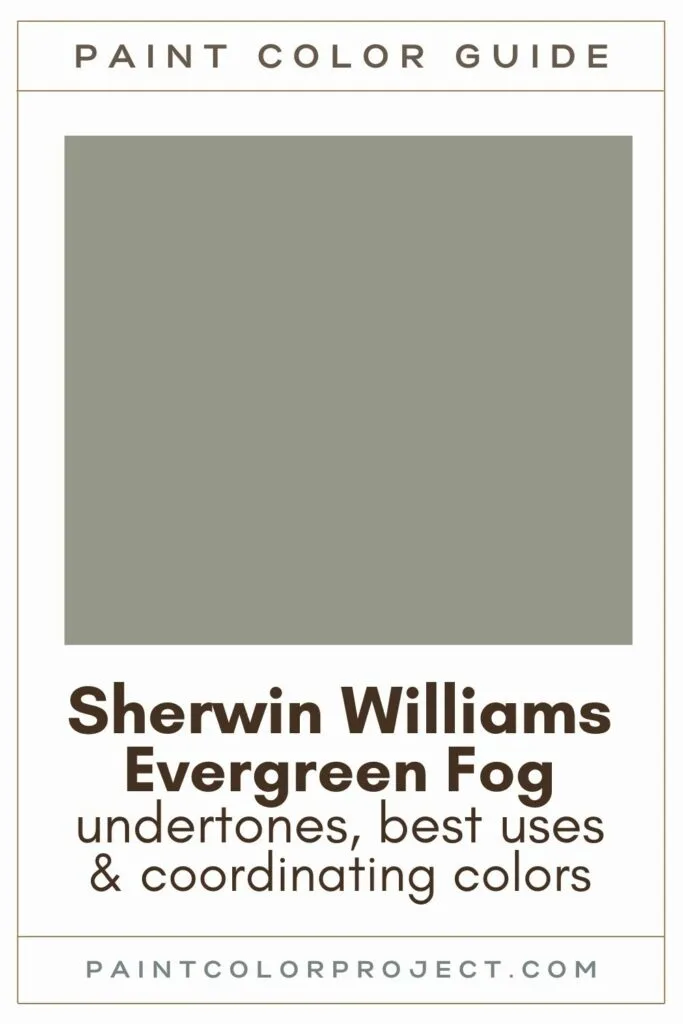 Sherwin Williams Evergreen Fog SW9130
Evergreen Fog is a gray-green color that is designed to bring the feeling of the outdoors in. This is a very trendy color that works well in a variety of homes.
Color Family
Evergreen Fog is in the green color family.
Light Reflectance Value
30
Light Reflective Value is the measurement of how much light a color bounces around. This is on a scale of 0 to 100 with 0 being pure black and 100 being pure white.
With an LRV of 30, this is what I call a mid toned green. It's not too light, not too dark.
If you have a very bright room, it will look more washed out and closer to a light green. If your space is dark, the color will look heavier on the walls.
RGB Colors
R:149 G:151 B:138
RGB describes the amount of each color – red, green, and blue – present in a color. This is on a scale of 0 to 255 for each color. This is basically the color mix to make the color!
Hex Code
#95978a

Undertones
Evergreen Fog is a green-gray paint color with warm, tan undertones. The combination of gray+beige can give the color a bit of a … greige vibe in certain lighting.
Best uses
This color is bolder than a true neutral, but is definitely the type of color that would work as a whole house paint color. We painted our entire downstairs a very similar green (Behr Nature's Gift).
This color is going to look fairly light and bright in a home with bright natural light. If your home is darker, it could look slightly dark or muddy with the tan undertones.
I really love Evergreen Fog as a cabinet paint color. It could be a bold choice, but it is stunning!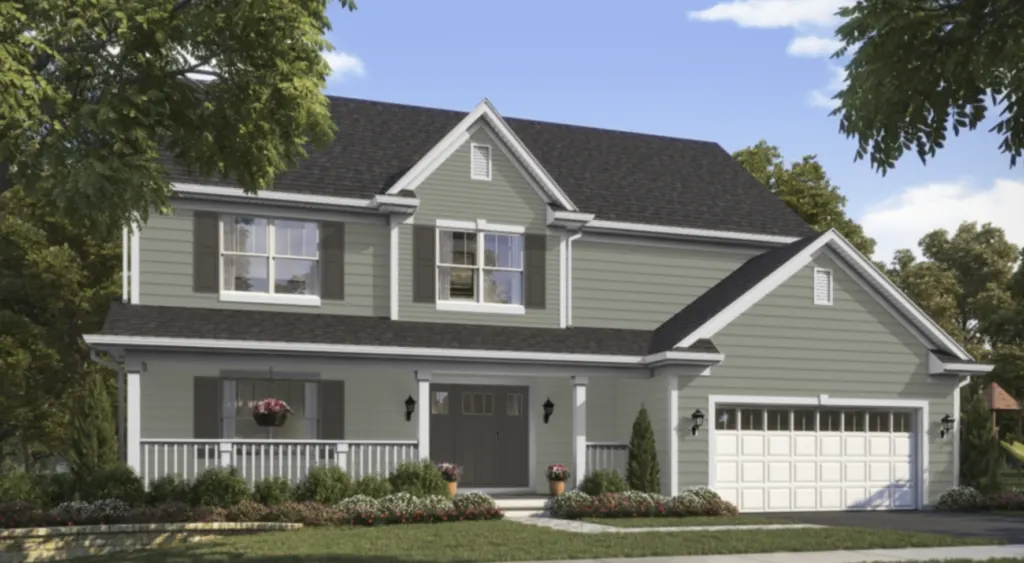 Similar Colors
SW Cornwall Slate
SW Illusive Green
SW Meadow Sage
Behr Shady Willow
Benjamin Moore Graystone
Benjamin Moore Arctic Shadows
Coordinating Colors
It's easy to pair Evergreen Fog with other earth tones. I'd stick to light warm greiges, golden browns, and dark greens for a tone-on-tone look.
Light warm greige:
Accessible Beige
Shoji White
Creamy
Golden Browns:
Dark greens:
Shade Grown
Rosemary
Rock Bottom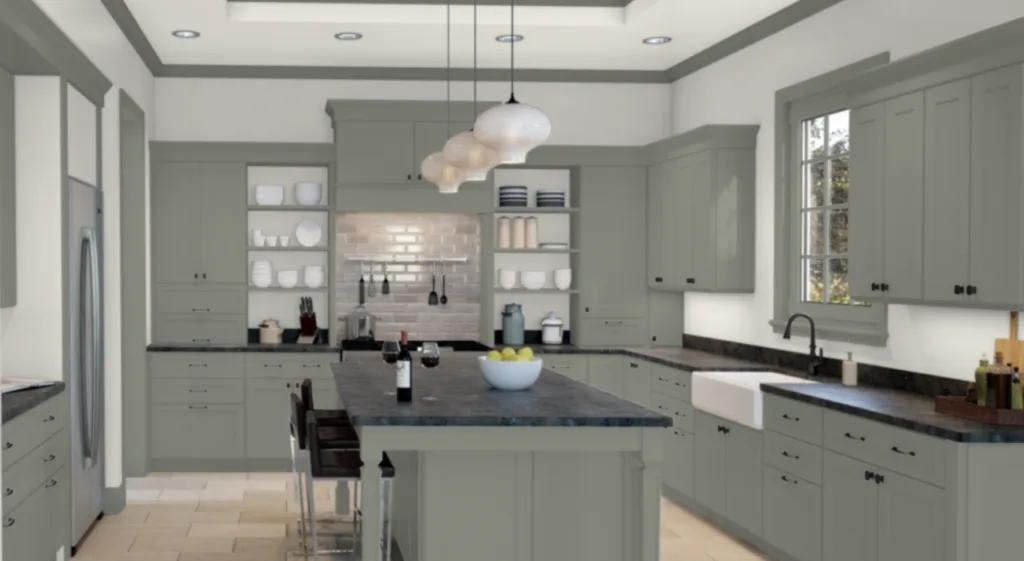 Trim Colors
I prefer to pair warm paint colors like Evergreen Fog with a warm toned trim color. In general, regardless of your lighting situation, using the same undertone makes it the most likely that the colors will flow well together.
Benjamin Moore White Dove
Behr Cameo White
Sherwin Williams Evergreen Fog color palette
Check out the color palette below to see the best coordinating colors for SW Evergreen Fog.
Join the (free!) PaintColorProject+ community to access this exclusive color palette! Once you join, you can right click & save the palette image!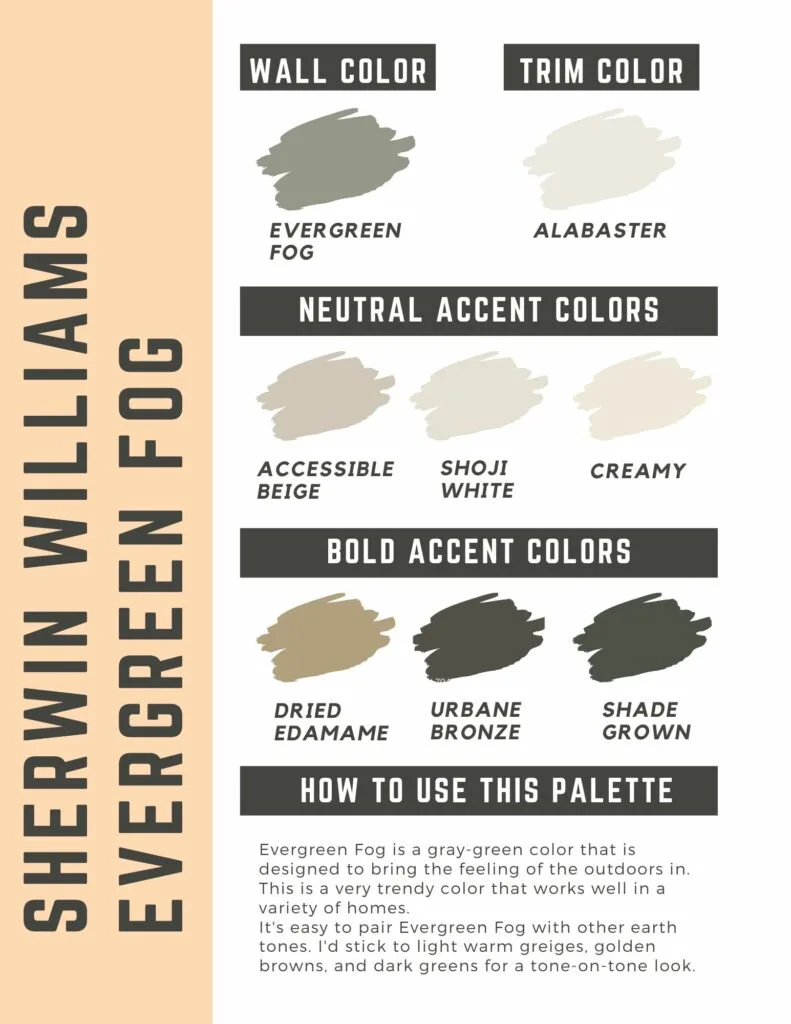 Evergreen Fog FAQS
Is SW Evergreen Fog warm or cool?
Evergreen Fog is a warm toned green color. It has a lot of tan to it, which overshadows any underlying blue.
What colors go with SW Evergreen Fog?
Pair Evergreen Fog with other warm toned paint colors. Warm whites, greiges, and greens are all great. Steer clear of anything with a similar depth and instead choose colors that are lighter or darker for contrast.
Is Evergreen Fog gray or green?
Evergreen fog is definitely a green paint color, though it has significant warm gray undertones.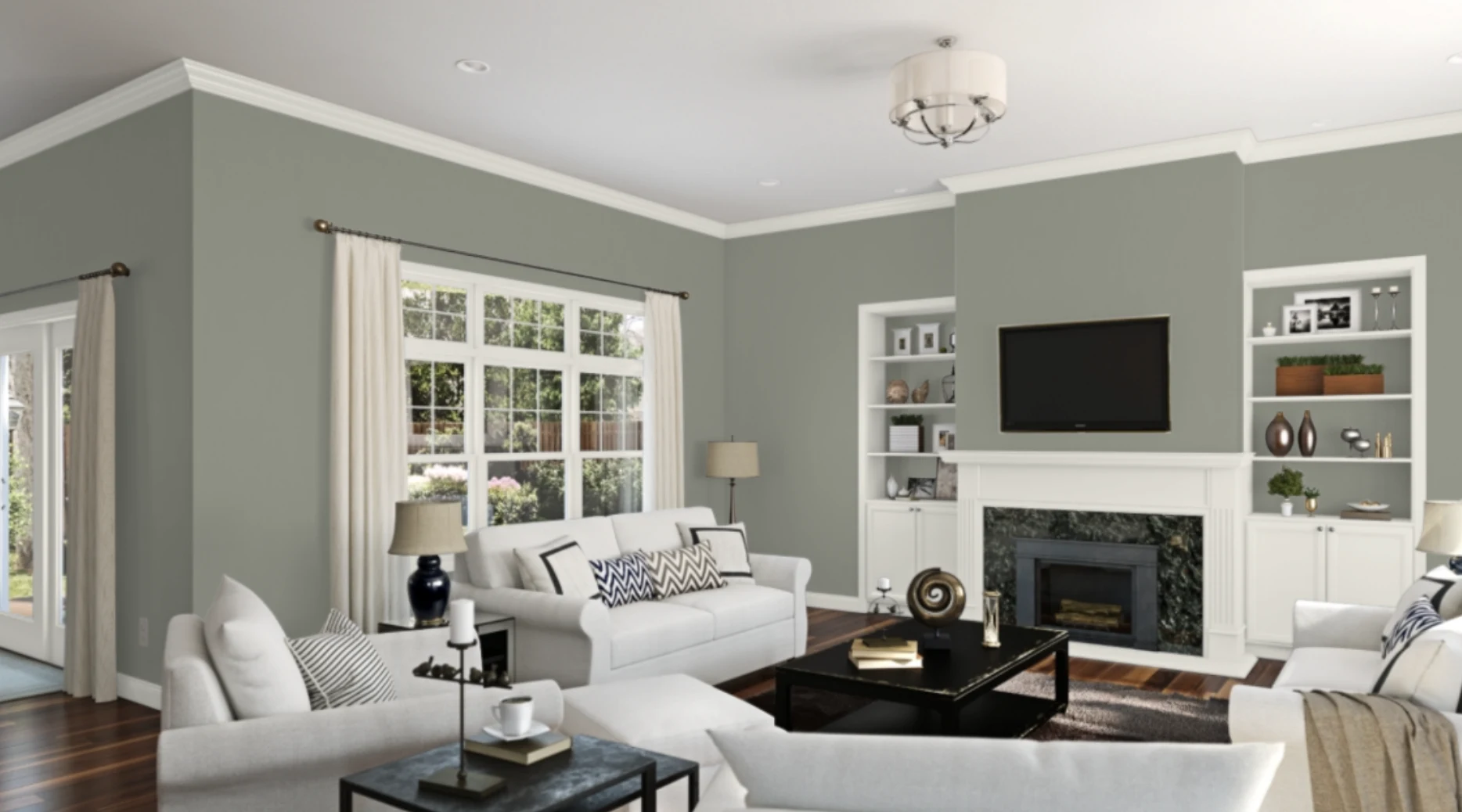 What trim color goes best with Evergreen Fog?
I'd pair Evergreen Fog with a warm toned white trim color. See my favorite warm white paint colors here.
What is a lighter version of evergreen Fog?
SW Willow Tree and Escape Gray have a similar feel to Evergreen Fog but are lighter in tone.
What color carpet goes with evergreen Fog?
Pair Evergreen Fog with warm toned carpet colors. You will want carpet a few shades lighter or darker than this mid toned shade – anything about the same level of darkness will look boring and flat. Go with a light cream or a darker warm brown or greige color instead!
Still not sure what paint color to choose?
My Paint Color Formula ebook walks you through the painless process of expertly testing paint swatches to ensure you have the perfect color for your home.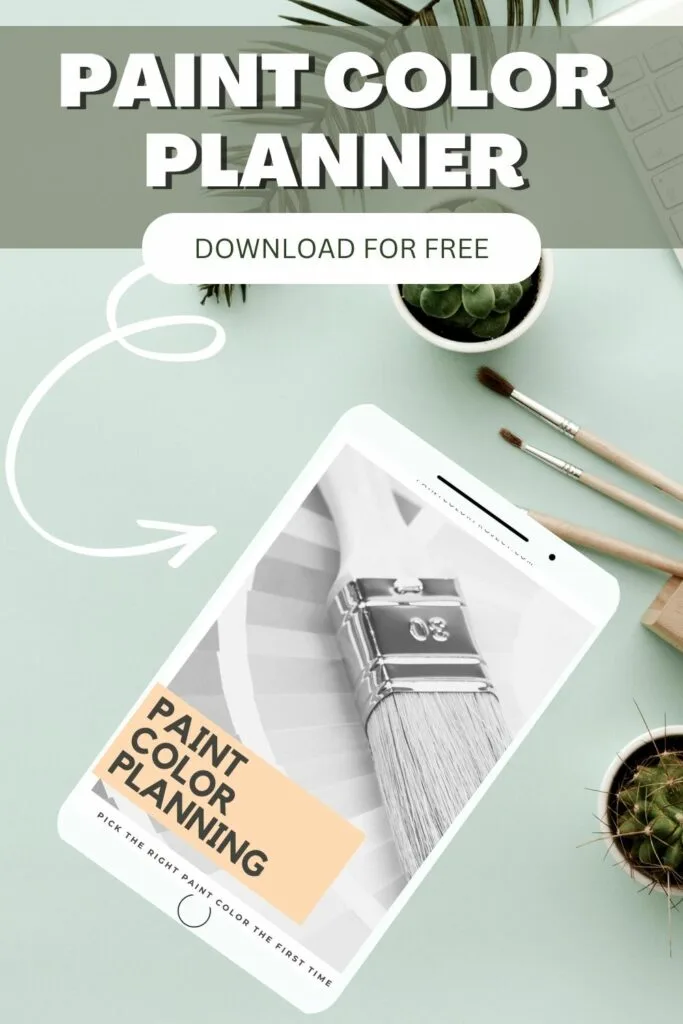 Thanks for reading!