Looking for the perfect warm white paint color? Let's talk about Sherwin Williams Egret White and if it might be perfect for your home!
White is a classic paint color for a reason. But, if you want a light and bright room that doesn't feel cold and sterile, a warm off white might actually be what you are looking for.
Sherwin Williams Egret White is a very popular warm off white paint color. Let's chat and see if it might be right for your space!
Click here to get a peel and stick sample of Egret White!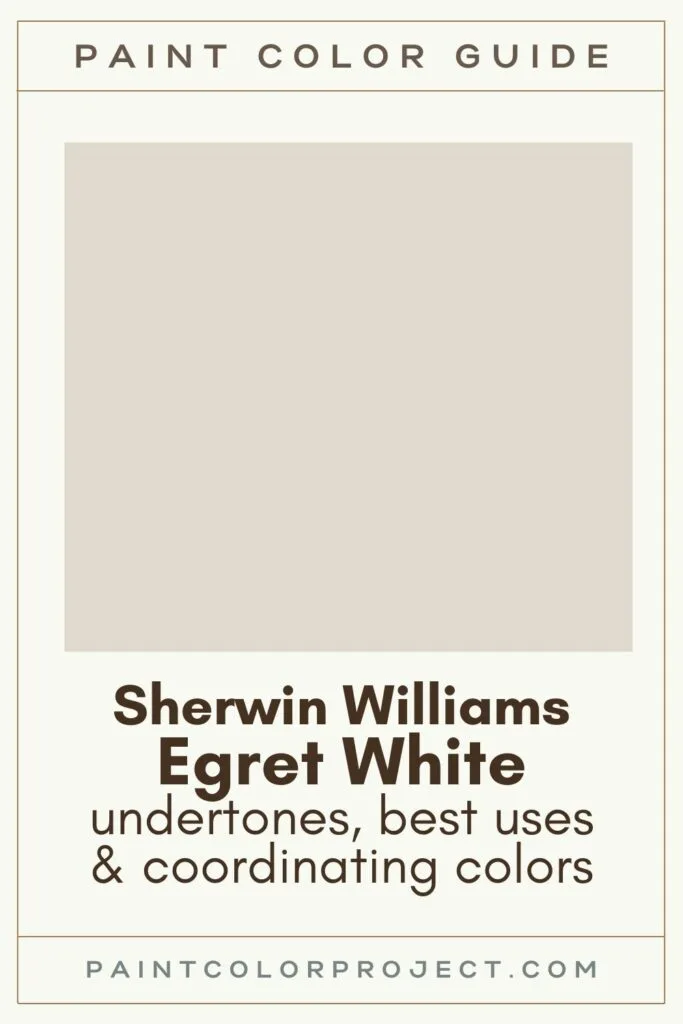 Sherwin Williams Egret White SW7570
Egret White is a warm neutral white paint color. It has ever so slight purple or pink undertones. In a bright, well lit room, it is very clean and neutral.
Click here to get a peel and stick sample of Egret White!
Color Family
Egret white is in the warm off-white color family.
Light Reflectance Value
70
Light Reflective Value is the measurement of how much light a color bounces around. This is on a scale of 0 to 100 with 0 being pure black and 100 being pure white.
With an LRV of 70, Egret White is really more of an off white than a true white. But, this can be great in a very bright room, which washes colors out and will definitely make this color feel lighter and whiter than it is.
RGB Colors
R:223 G:217 B:207
RGB describes the amount of each color – red, green, and blue – present in a color. This is on a scale of 0 to 255 for each color. This is basically the color mix to make the color!
Hex Code
#dfd9cf
Undertones
Egret White is a very neutral color. However, it is warm toned, with just a touch of purple and pink to it. This will show up more if you are pairing it with green or yellow accent colors.
This is a warm toned off white, so in lower light situations (darker rooms, night time, etc) it can read as more of a beige than a white. That isn't necessarily a bad thing – but it's definitely not a clean crisp white.
Best uses
This color is light bright and neutral enough to use as a whole house paint color. However, I would steer clear from using it in dark or north-facing rooms. In low light, it can look a bit dingy and dirty. It's much better for bright spaces!
The same goes for using it on the exterior of your home – exterior paint colors tend to look lighter and warmer due to the sunlight. This color could look quite warm and a confusing is it white is it not white outside. It's not my first pick for an exterior!
Similar Colors
Sherwin Williams Windfresh White
Sherwin Williams Limewash
Valspar Puff
Valspar Mink Frost
Benjamin Moore Athena
Behr Wintermoss
Behr Campfire Ash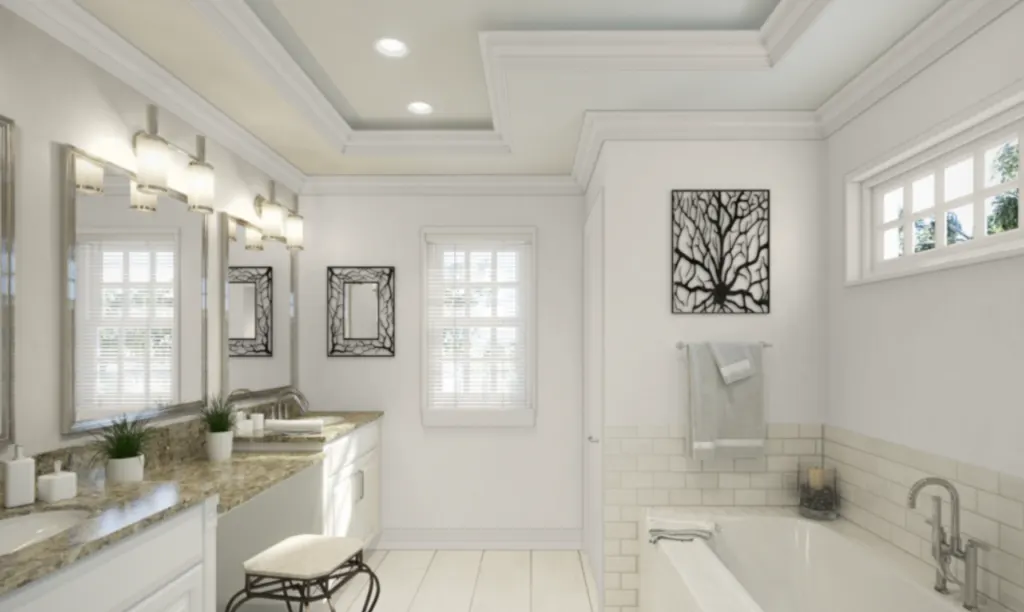 Coordinating Colors
This color is actually pretty easy to pair with other colors since it is so neutral. It works with pure whites, warm whites, warm browns, and I love it with deep blues and greens!
Whites:
Westhighland White
Snowbound
Pure White
Browns:
Palisade
Functional Gray
Alpaca
Requisite Gray
Intellectual Gray
Blues and Greens:
Silken Peacock
Smoky Blue
Rocky River
Moscow Night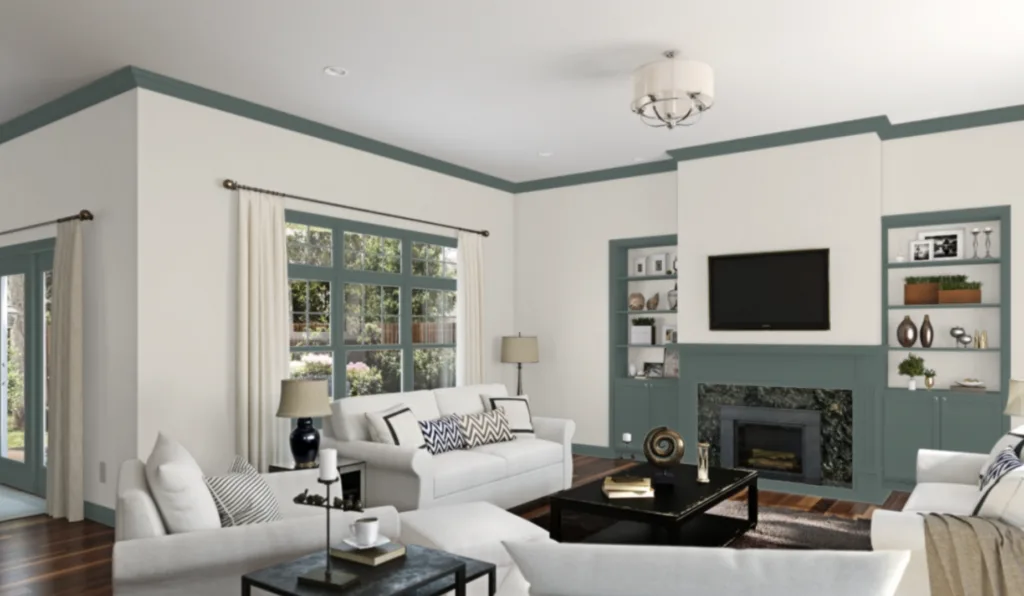 Trim Colors
For a white wall color, I actually prefer to use the same color – in this case, Egret White – for the trim. I think that the monochromatic look gives a really soft feeling to the space. I usually use an eggshell finish on the walls and semi gloss on the trim.
However, if you want a pure white trim for a more modern, contrasting look, stick to a crisp clean white.
Benjamin Moore Simply White
Behr Ultra Pure White
Click here to get a peel and stick sample of Egret White!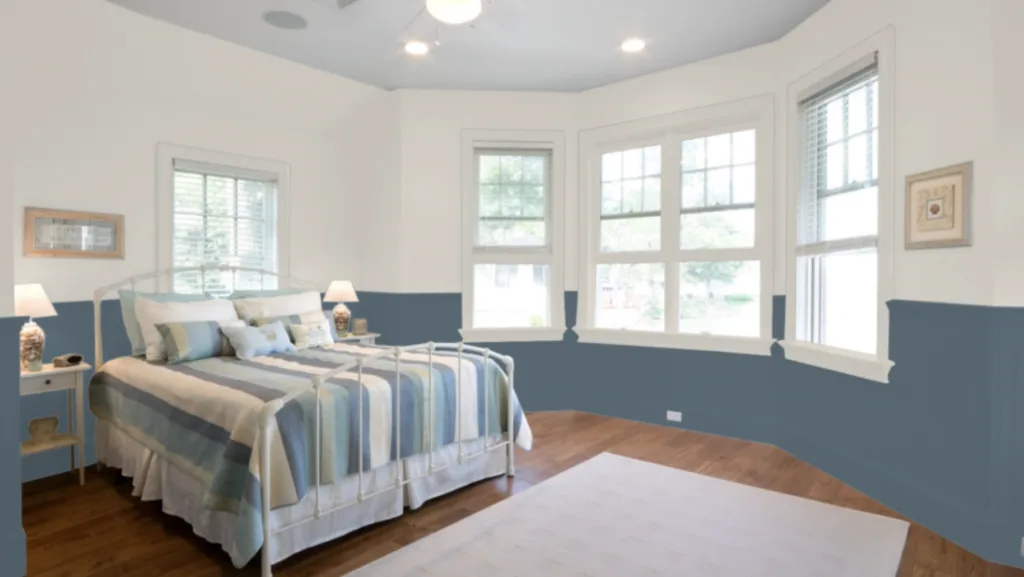 Sherwin Williams Egret White color palette
Join the (free!) PaintColorProject+ community to access this exclusive color palette! Once you join, you can right click & save the palette image!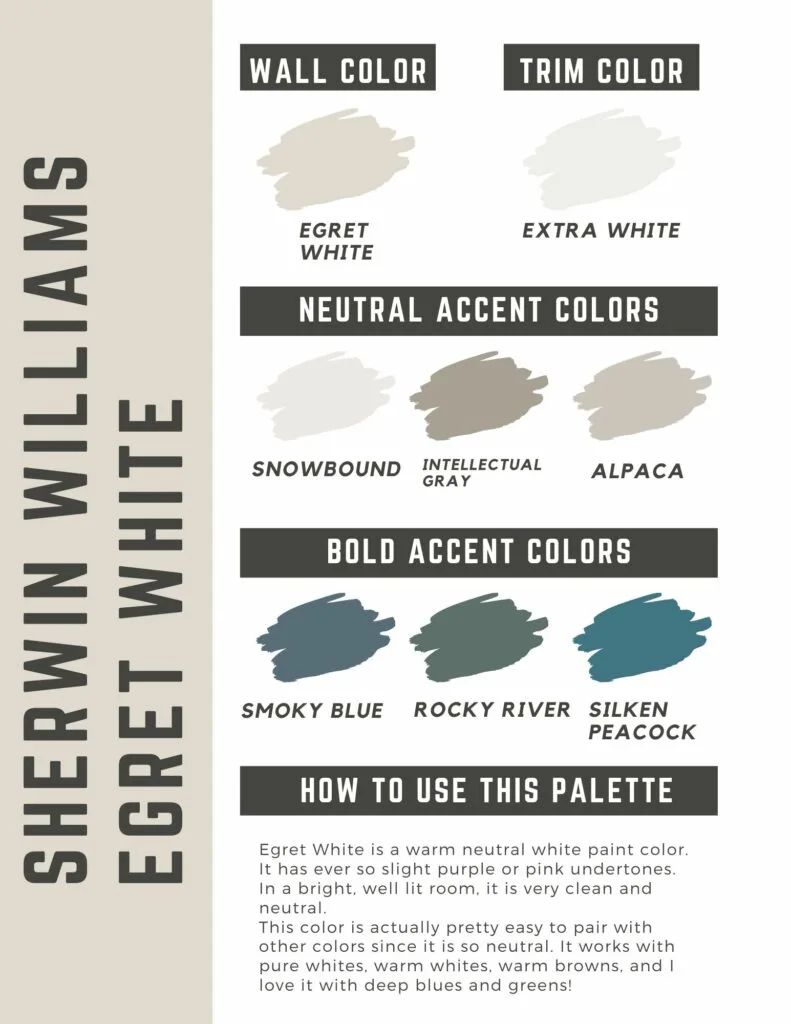 Click here to get a peel and stick sample of Egret White!
Egret White vs Pale Oak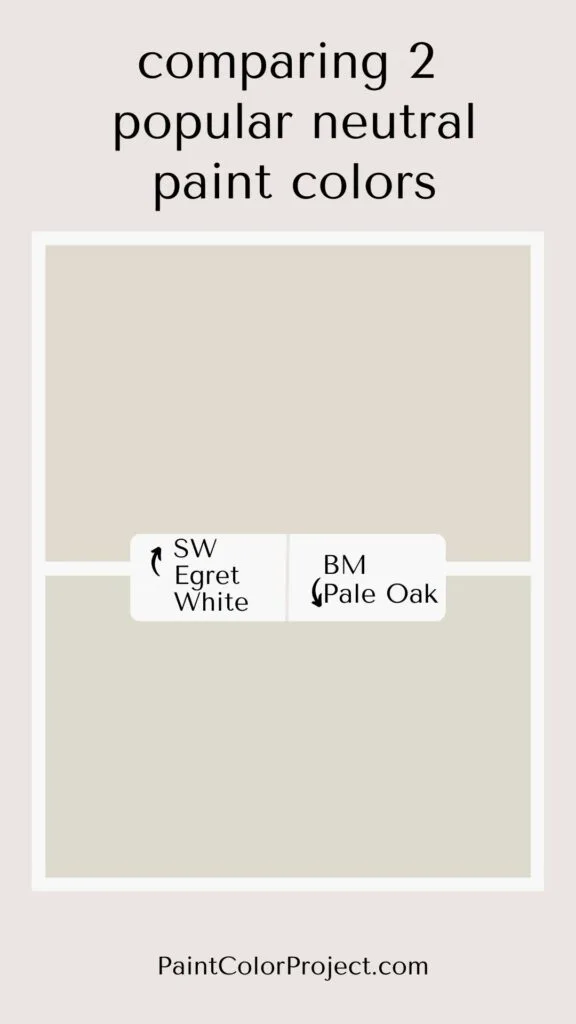 Egret White are both shades of creamy off white and are both very popular neutral paint color options.
These colors both have an LRV of 70, which makes them almost the same darkness. Combine that with them both being in the warm, creamy, off-white category and there's no wonder the colors are considered so similar!
Since these colors have the same color depth and color family, their main difference is in undertone.
Egret White has a lot more pink or purple to it. On the other hand, Pale Oak's warmth comes from yellow and golden tones.
Read my complete comparison of Pale Oak vs Egret White here!
Still not sure what paint color to choose?
My Paint Color Formula ebook walks you through the painless process of expertly testing paint swatches to ensure you have the perfect color for your home.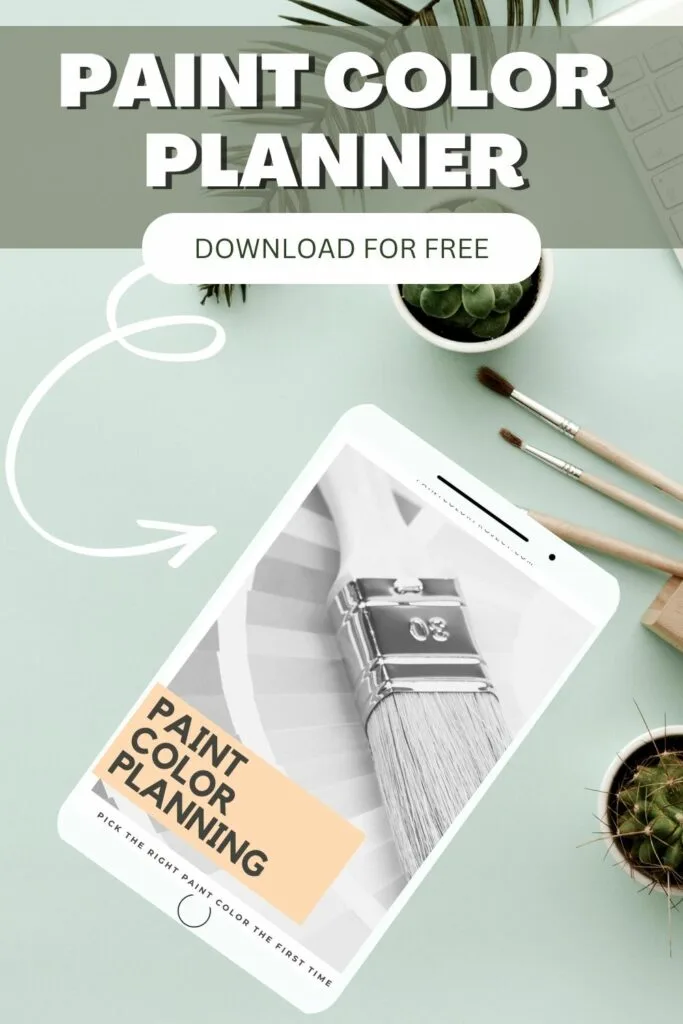 Thanks for reading!