Looking for the perfect neutral paint color? Let's talk about Sherwin Williams Egret White vs Benjamin Moore Pale Oak and which might be perfect for your home!
White is a classic paint color for a reason. But, if you want a light and bright room that doesn't feel cold and sterile, a warm off-white might actually be what you are looking for.
Two of the most popular colors in this category are Sherwin Williams Egret White and Benjamin Moore Pale Oak.
Read my full review of Egret White
Read my full review of Pale Oak
Egret White vs Pale Oak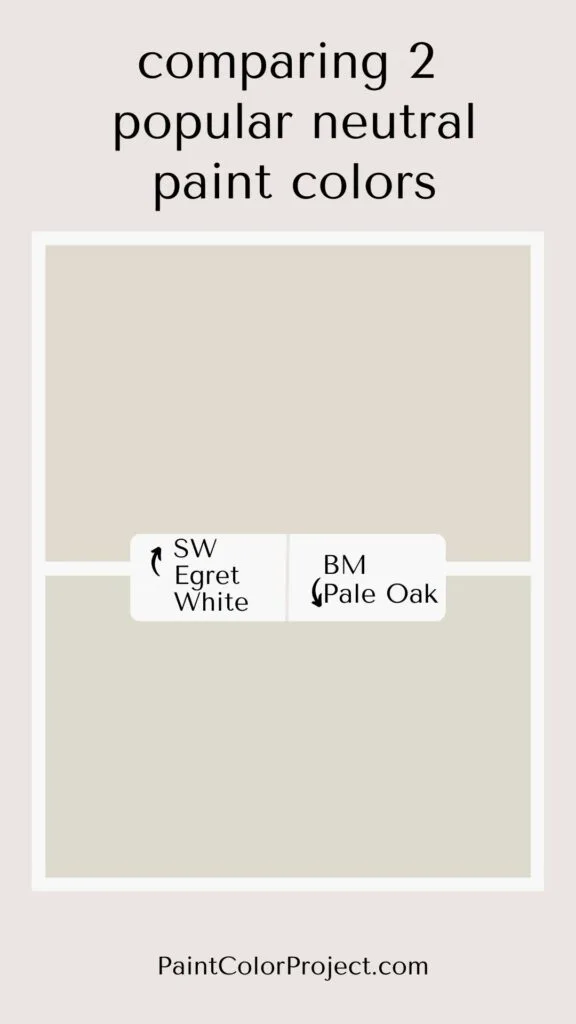 What is similar about Egret White vs Pale Oak?
Egret White are both shades of creamy off white and are both very popular neutral paint color options.
What is most strikingly similar about these two colors is their LRV, or light reflective value. This number represents how much light the color bounces and basically tells you the color depth – how light or dark a shade is.
These colors both have an LRV of 70, which makes them almost the same darkness. Combine that with them both being in the warm, creamy, off-white category and there's no wonder the colors are considered so similar!
What is different about Egret White vs Pale Oak?
So, we've established that these colors are very similar. Now, let's chat about how they differ.
| | | |
| --- | --- | --- |
| | Egret White | Pale Oak |
| LRV | 70 | 69.89 |
| RBG | R:223 G:217 B:207 | R:222 G:216 B:205 |
| Undertones | Egret White is warm toned, with just a touch of purple and pink to it. | Pale Oak has warm, yellow undertones. |
Undertones
Since these colors have the same color depth and color family, their main difference is in undertone.
These colors both have warm undertones but are great examples of the different shades that go into making an undertone!
Egret White has a lot more pink or purple to it. On the other hand, Pale Oak's warmth comes from yellow and golden tones.
How do I decide between these two colors?
Think about your lighting and how you decorate. Generally, undertones show more if you decorate with colors opposite them on the color wheel.
So, Pale Oak, which has yellow undertones, will look more yellow when paired with purple toned accents. Egret White, which is more pink, will look pinker when paired with green.
Either way, these colors are so similar that I strongly suggest swatching them. Put the color on every wall in the space, large swatches, and look at it day and night to see how the undertones read in your actual space.
Still not sure what paint color to choose?
My Paint Color Formula ebook walks you through the painless process of expertly testing paint swatches to ensure you have the perfect color for your home.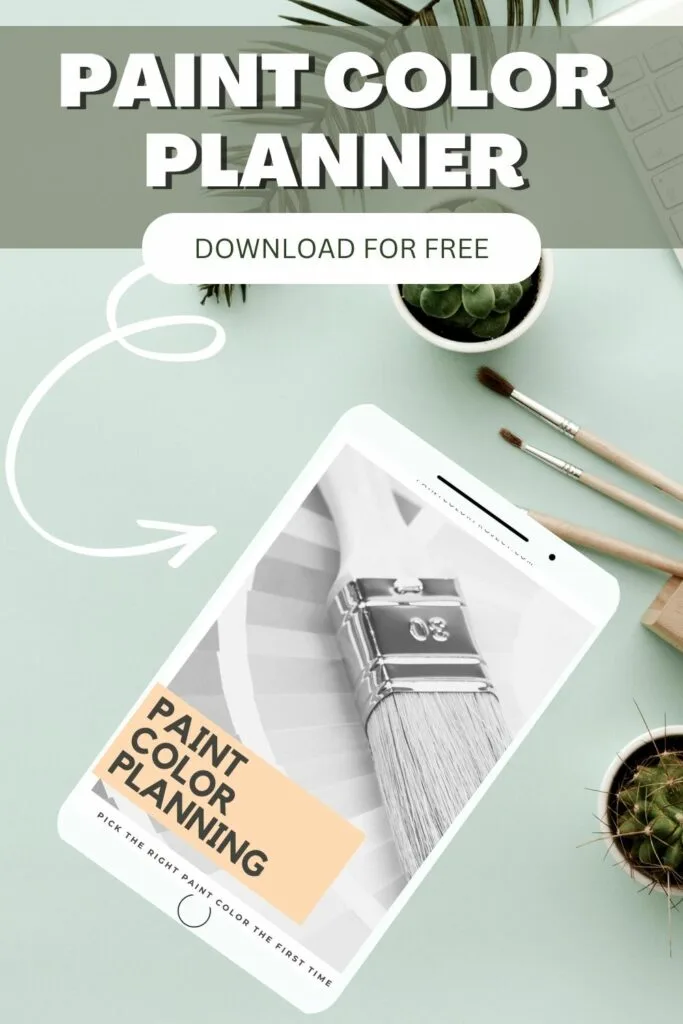 Thanks for reading!