Considering using Behr Blank Canvas in your home? Let's talk about this color, it's undertones, and how to decide if it might be perfect for your home.
Behr recently announced Blank Canvas as their 2023 color of the year and, honestly, I was surprised.
No hate on this color – it's a nice, warm, cozy shade of white.
But as I look at paint color and home trends, I see people moving towards more pigment and putting color on their walls, and using less white.
However I thought it would be good to dive in to see what makes Blank Canvas such a popular and award winning color.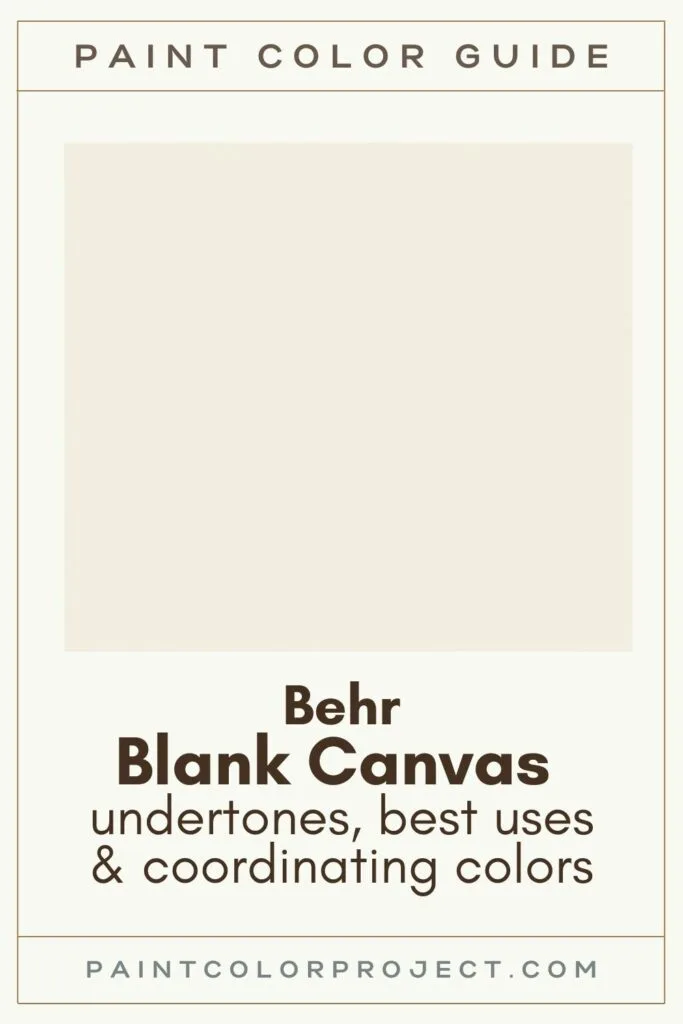 Behr Blank Canvas DC-003
Blank Canvas is a warm, cozy white paint color. It has just enough pigment to give it some depth and interest, without being quite dark enough to be considered an off-white color.

Color Family
Blank Canvas is in the warm white color family.
Light Reflectance Value
84
Light Reflective Value is the measurement of how much light a color bounces around. This is on a scale of 0 to 100 with 0 being pure black and 100 being pure white.
With an LRV of 84, Blank Canvas is about as dark as a white paint color can get. Generally, anything with an LRV from 72-82 is considered off-white and anything over 82 is white. So, while this color is white, it has a bit more depth to it than many other white paint colors.
RGB Colors
R 241 G 237 B 225
RGB describes the amount of each color – red, green, and blue – present in a color. This is on a scale of 0 to 255 for each color. This is basically the color mix to make the color!
Hex Code
#efe4d4
Undertones
Blank Canvas has creamy neutral undetones. It is pretty neutral with slight yellow, brown, and gray undertones. It is definitely a warm toned color.
Best uses
This neutral color has just enough pigment to it to make it a great wall color. I love it as a whole house paint color, but it can also work for many rooms, cabinets, or the exterior of a house.
Exterior colors are usually washed out by bright sun, so expect it to look much whiter outdoors.
In a dark room, however, it will look creamier and more off-white.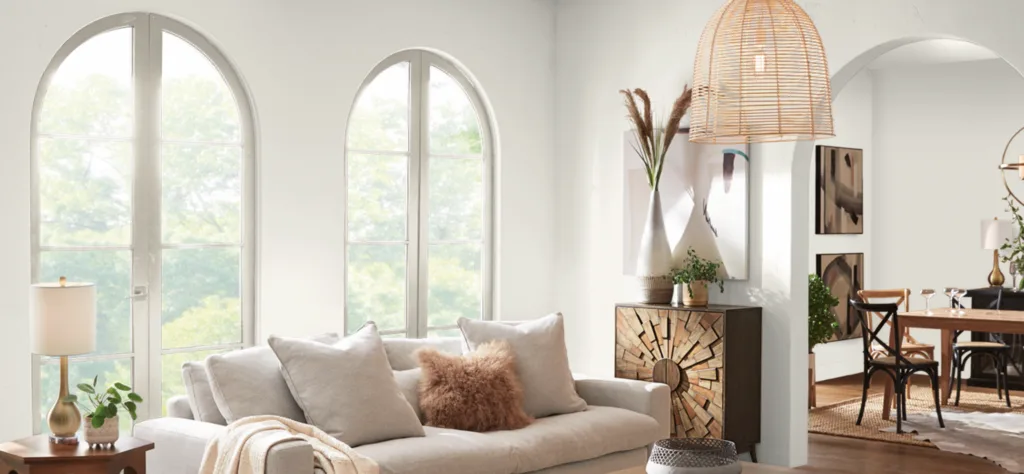 Similar Colors
Behr Palais White
Behr Crystal Cut
Behr Ostrich
Benjamin Moore White Down
Benjamin Moore Pearly Gates
Sherwin Williams Panda White
Sherwin Williams White Gold
Sherwin Williams Summer White
Valspar Quail Egg
Coordinating Colors
This warm white is super neutral and will therefore look great with most color schemes. However, I'd steer clear from anything red based – red, orange, or purple – which will bring out the yellow tones.
I think that the Behr color palette for 2023 is a great complement to this color!
Neutral secondary colors:
Perfect Taupe
Spanish Sand
Gratifying Gray
Vintage Pewter
Pure Earth
Pastel Secondary Colors:
Bold secondary colors:
Vine Leaf
Midnight Blue
Cracked Pepper
Spiced Mustard
Vermilion
Aubergine
Conifer Green
Sophisticated Teal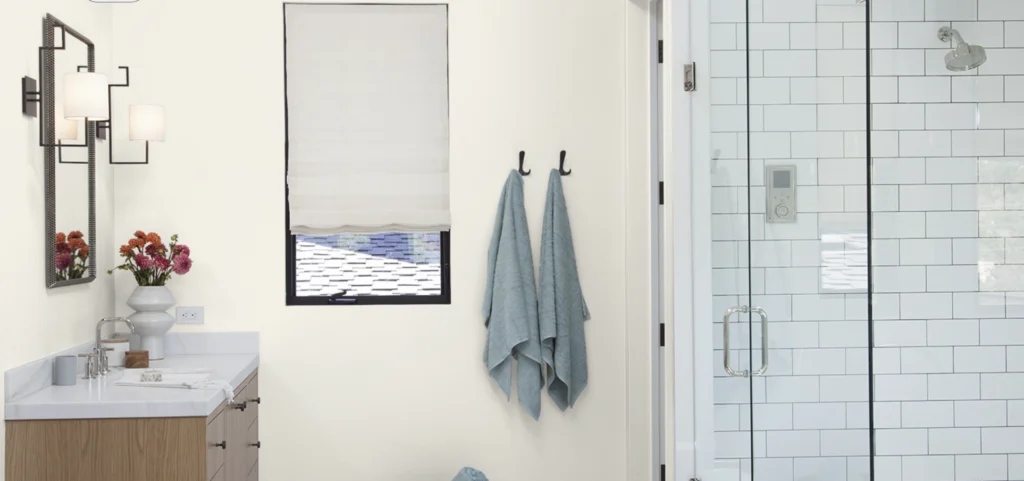 Trim Colors
If you use white for the walls, I highly recommend using the color for walls AND trim. So, I'd do Blank Canvas in a flat or eggshell finish on the walls + Blank Canvas in a semi-gloss finish on the trim!
This gives a soft, modern look. If you want high contrast, go with an extra white or another very crisp white trim, but know that it will make the Blank Canvas walls look a bit dingy, dirty, or at least creamier.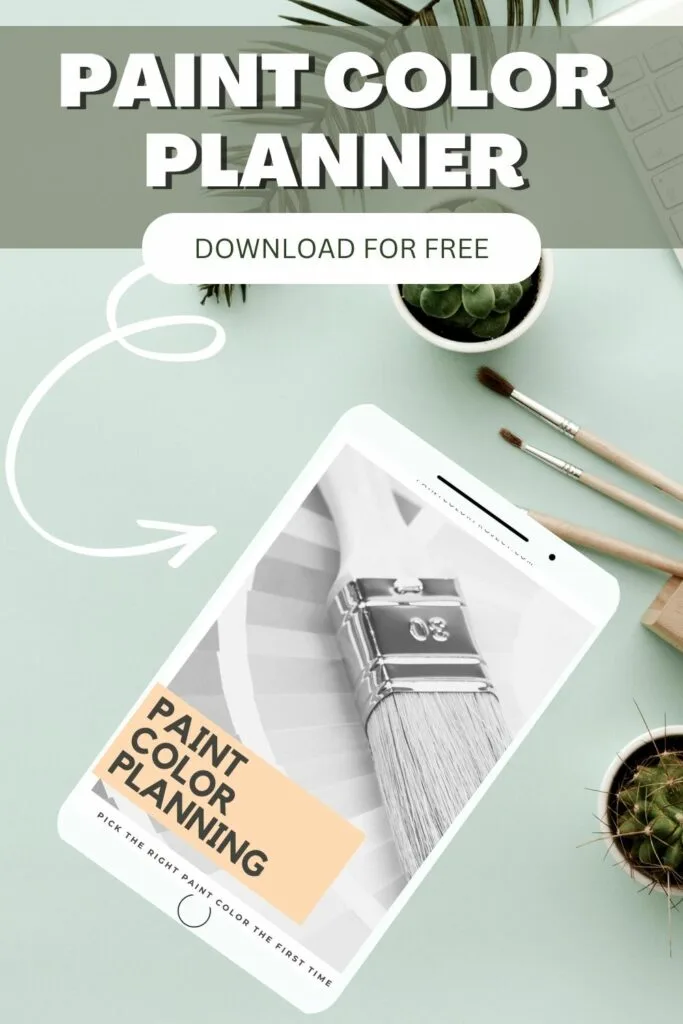 Thanks for reading!