Looking for a neutral greige paint color? Let's compare Sherwin Williams Grayish vs Agreeable Gray to see if one of these colors is perfect for your home!
Gray and beige are both very popular paint colors. Put them together and you get greige – a gray/beige combo that is inoffensive and popular for those looking for a neutral look.
Greige paint colors are great because they have the warmth of a beige with the modern feel of a gray paint color.
Two of the most popular colors in this category are Sherwin Williams Grayish and SW Agreeable Gray.
Read my full review of Grayish
Read my full review of Agreeable Gray
Grayish vs Agreeable Gray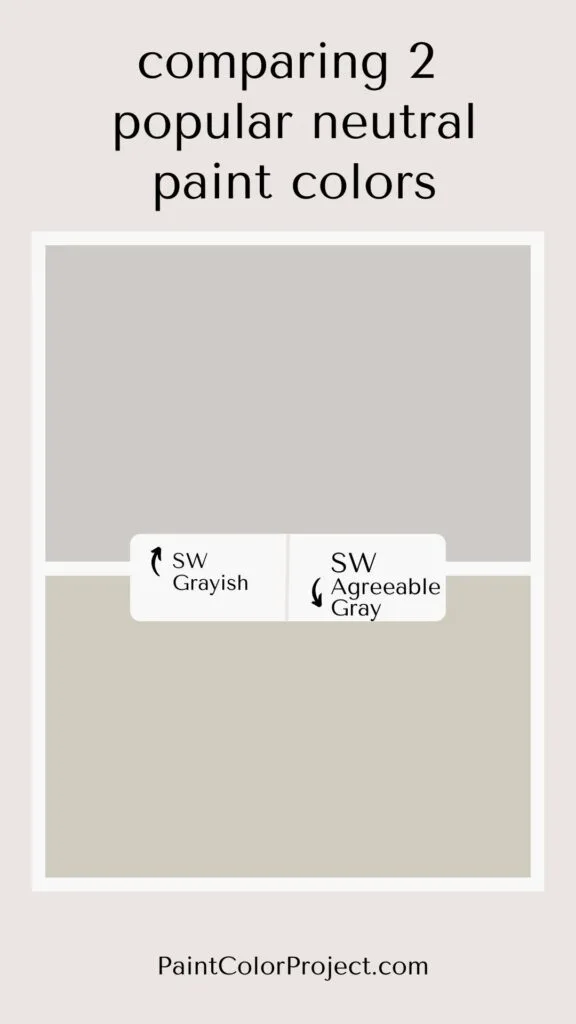 What is similar about Grayish vs Agreeable Gray?
Grayish and Agreeable Gray are both greige color choices – combos of gray and beige.
They both also have an LRV of 60. LRV measures the amount of light bounced by a color and tells you how light or dark the color is.
So, these colors have the exact same color depth – the same darkness.

What is different about Grayish vs Agreeable Gray?
That's where the similarities end between these two colors! Grayish is really gray and agreeable grey is much more warm toned and beige in comparison.
Next to each other, the purple and blue undertones of grayish really show themselves!
| | | |
| --- | --- | --- |
| | Grayish | Agreeable Gray |
| LRV | 60 | 60 |
| RBG | R:207 G:202 B:199 | R:209 G:203 B:193 |
| Undertones | Grayish is a cool gray with definite purple undertones. | Warm toned shade of gray with pink/yellow/tan undertones |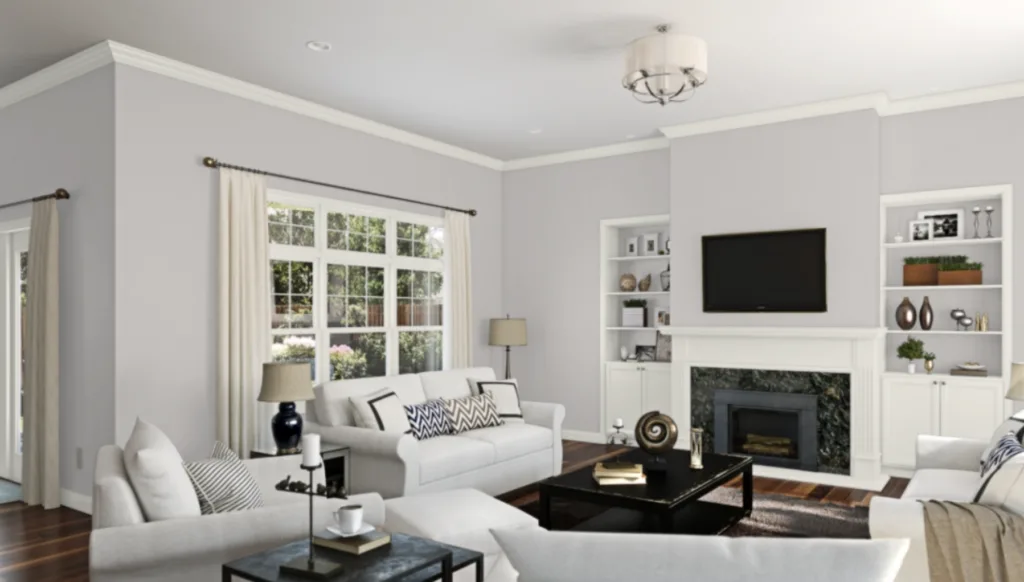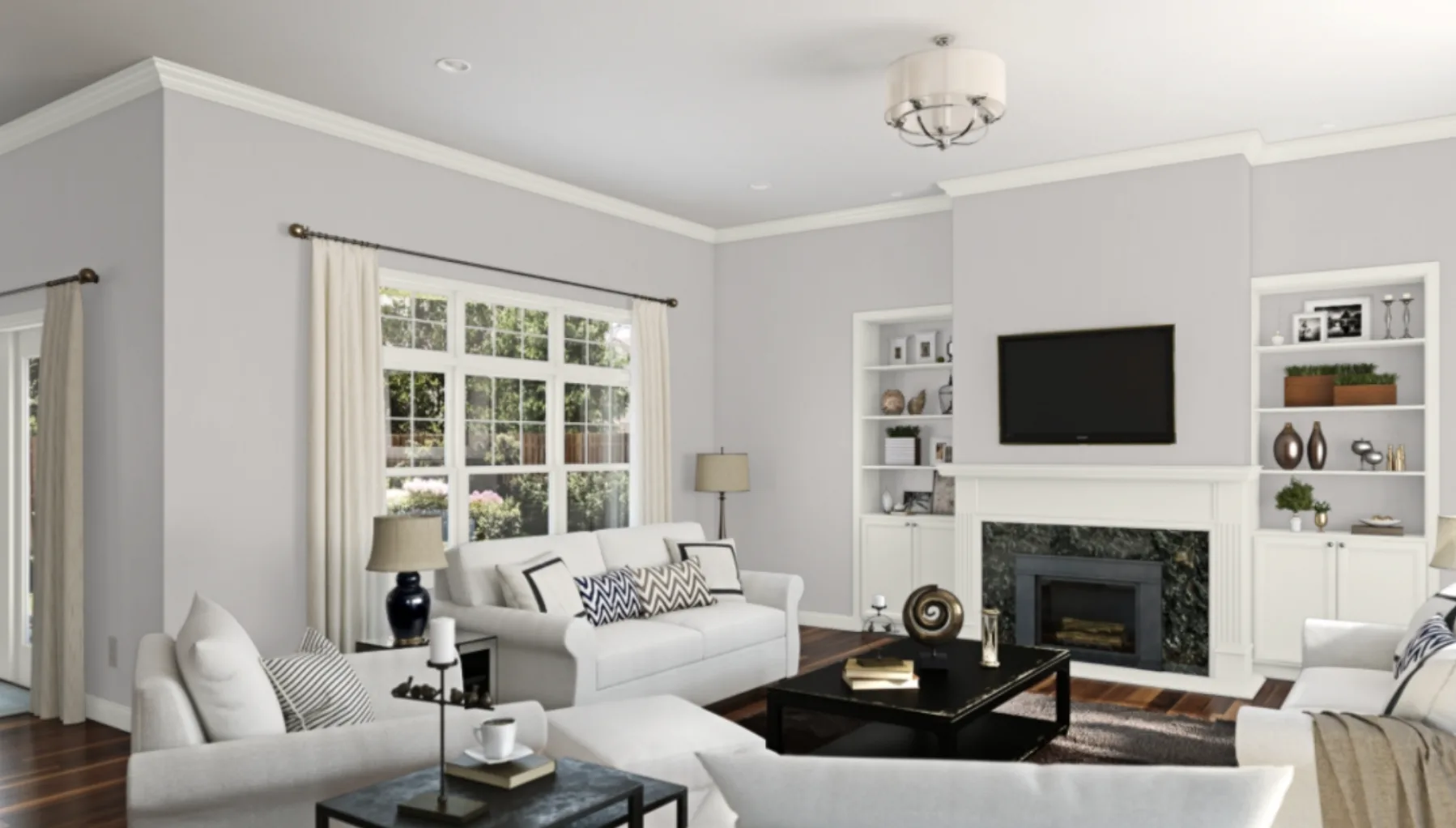 Undertones
The undertones of these two colors are totally different. Grayish is a cool blue while agreeable gray is warm toned with pink, yellow, and tan.
How do I decide between these two colors?
These are both fresh and neutral paint color options. I'd take a look at your existing features – flooring, tile, countertops, cabinets, large furniture – anything that won't be changing.
If you gravitate towards cool blues, purple, icy grays, or stark white, Grayish is better for you!
If you prefer warm tones like brown, red, or gold, Agreeable Gray will be a better wall color fit!
Free printable Grayish paint color palette
Join the (free!) PaintColorProject+ community to access this exclusive color palette! Once you join, you can right click & save the palette image!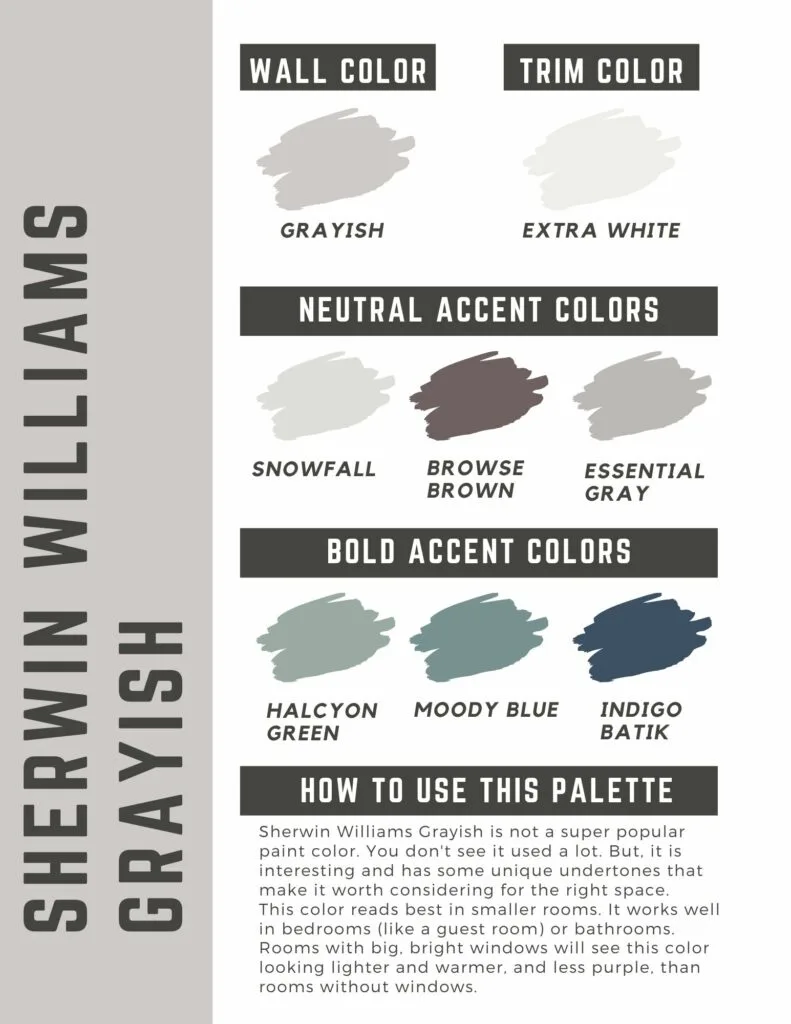 Still not sure what paint color to choose?
My Paint Color Formula ebook walks you through the painless process of expertly testing paint swatches to ensure you have the perfect color for your home.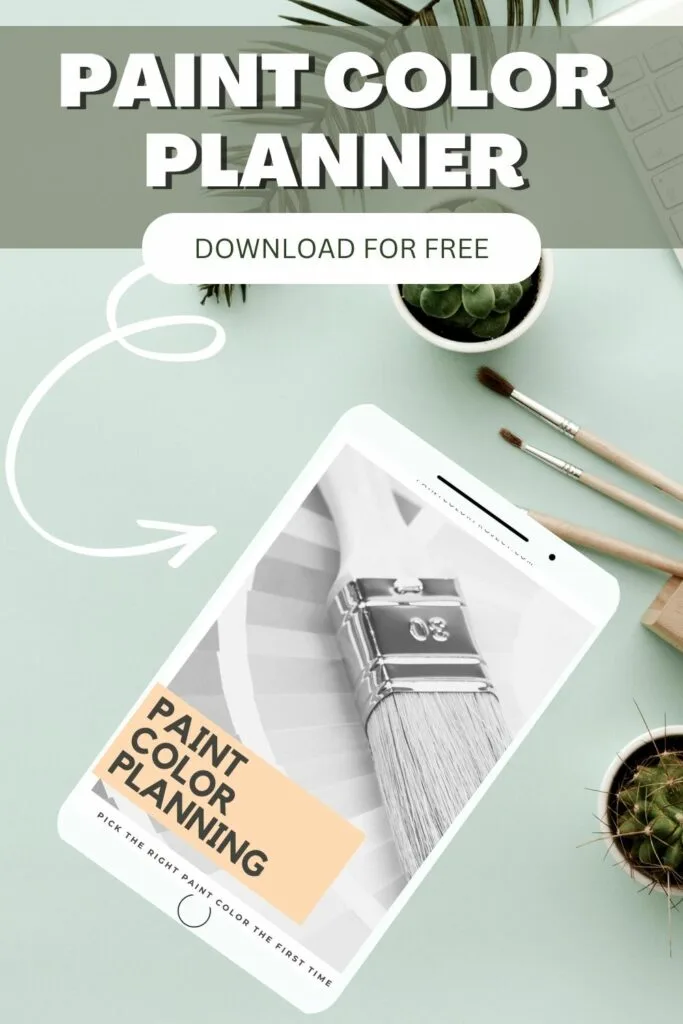 Thanks for reading!