Looking for the perfect warm toned light gray paint color for your home? Let's compare Agreeable Gray vs Pale Oak to see which might be right for your home!
Warm toned neutrals are really having a moment. Warm colors feel cozy and inviting, and never stark or cold.
Neutrals are great for making a space universally appealing and – for a lack of a better term – neutral.
Two of the most popular colors in this category are Sherwin Williams Agreeable Gray and Benjamin Moore Pale Oak.
Read my full review of Agreeable Gray
Read my full review of Pale Oak
Agreeable Gray vs Pale Oak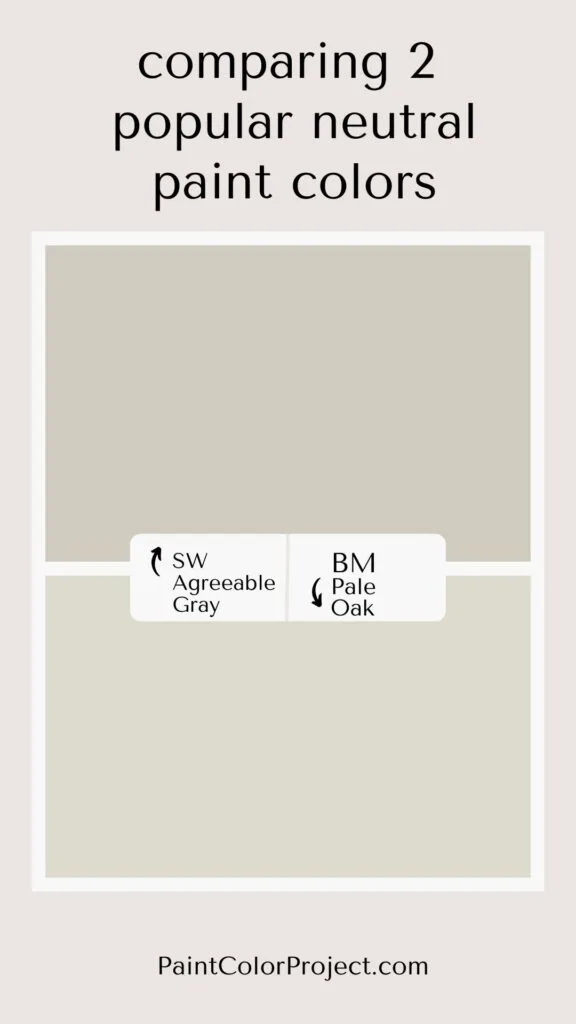 What is similar about Agreeable Gray vs Pale Oak?
These colors are both super popular light bright greige paint colors. They both lean more beige than gray in my opinion.
These are two neutral and bright colors that are still warm toned and will make your room feel light bright and cozy.

What is different about Agreeable Gray vs Pale Oak?
Is pale oak lighter than agreeable gray?
Agreeable gray has a LRV of 60, Pale Oak has a LRV of 69, so Pale Oak is lighter than Agreeable Gray!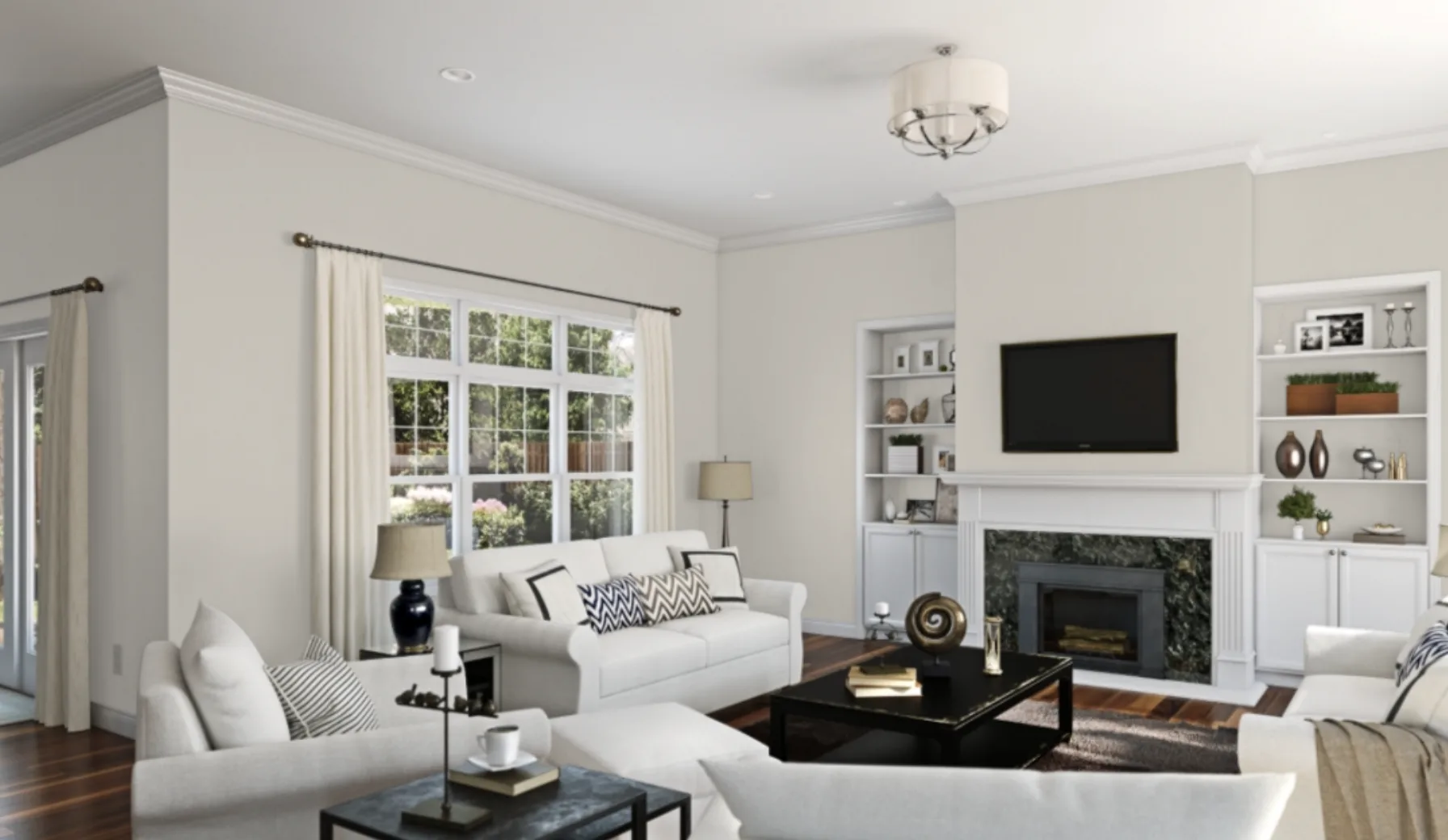 Undertones
Agreeable Gray has a bit more gray to it, while Pale Oak is more of a creamy off white color.
When you put the colors next to each other, you can see the slight purple undertones that Agreeable Gray has. Pale Oak, on the other hand, has a bit more yellow to it.
How do I decide between these two colors?
If your room doesn't get much natural light or you are worried about a color looking dark, go with Pale Oak which is a much lighter color.
However, if your room gets bright light, Pale Oak could be washed out and look almost white. Agreeable Gray has a bit more color depth to it!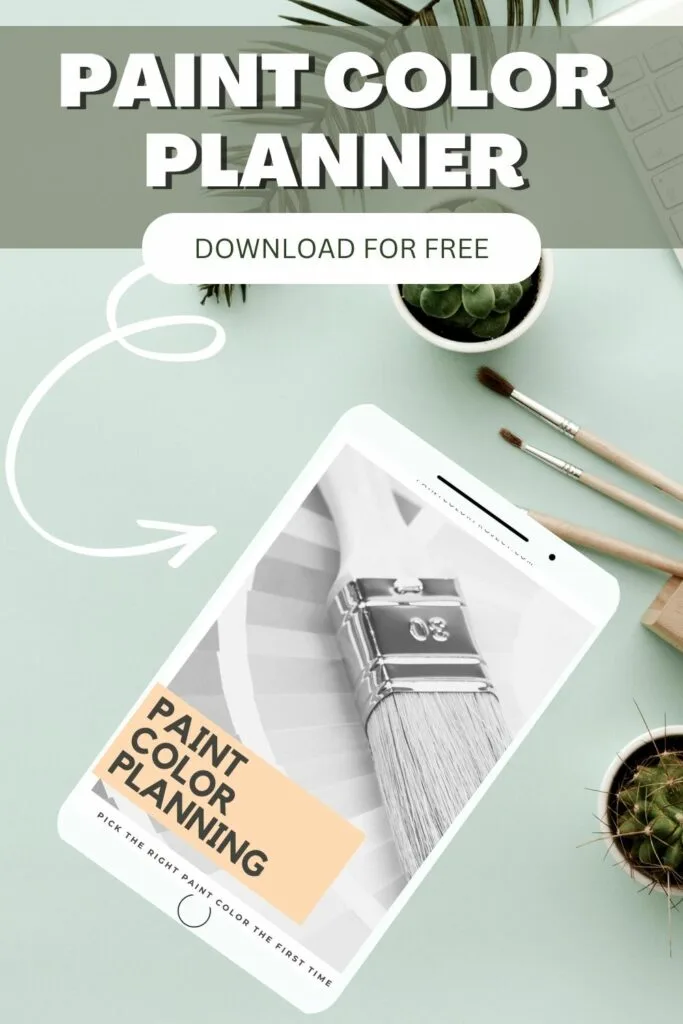 Thanks for reading!