Looking for a gray paint color for your home? Let's talk about Sherwin Williams Grayish: undertones, coordinating colors, and trim colors – to see if it might be right for your home.
Gray paint colors are super popular – but there are so many shades of gray (way more than 50!)
Sherwin Williams Grayish is not a super popular paint color. You don't see it used a lot. But, it is interesting and has some unique undertones that make it worth considering for the right space.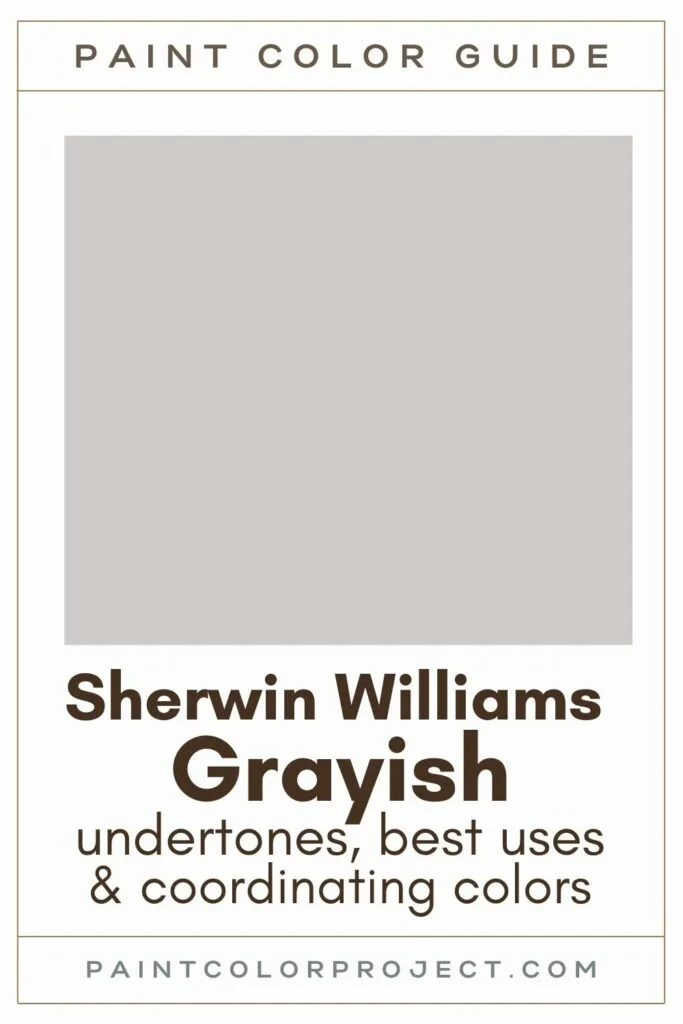 Sherwin Williams Grayish SW 6001
Color Family
Grayish is in the gray color family.
Light Reflectance Value
60 – this color is definitely approaching mid-toned gray and not super light at all.
Light Reflective Value is the measurement of how much light a color bounces around. This is on a scale of 0 to 100 with 0 being pure black and 100 being pure white.
RGB Colors
R:207 G:202 B:199
RGB describes the amount of each color – red, green, and blue – present in a color. This is on a scale of 0 to 255 for each color. This is basically the color mix to make the color!
Hex Code
#cfcac7
Click here to get a peel & stick sample of Grayish!

Undertones
Grayish has definite purple undertones. This is more of a cool gray – though it does have a bit of pink or red warming it up. It definitely reads as cool compared to a lot of the more popular greige paint colors.
This color is going to look especially cool in rooms with north facing windows or not much natural light.
A bright, southern-facing window will let in warm, yellow toned light that will warm this color up and have it appear much less cool or purple.
Best uses
This color reads best in smaller rooms. It works well in bedrooms (like a guestroom) or bathrooms. Rooms with big, bright windows will see this color looking lighter and warmer, and less purple, than rooms without windows.
It pairs well with stone and brown accents, if you have darker floors or finishes, this could be a nice contrast to that.
This is also a great color for exteriors of homes. The bright sun lightens it up and makes it feel warm, cozy, and inviting.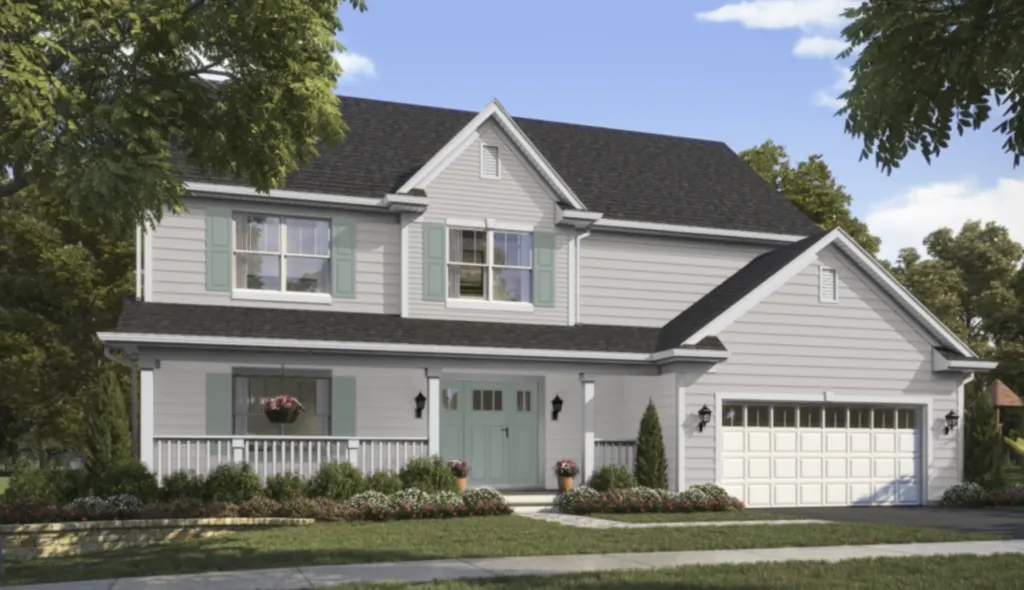 Similar Colors
SW Individual White
SW Destiny
SW Mercurial
Benjamin Moore Cement Gray
Behr Offshore
Coordinating Colors
I'd pair grayish with blue, cool white, or dark brown.
Blues:
SW Halcyon Green
SW Moody Blue
SW Interesting Aqua
SW Stormcloud
SW Indigo Batik
Whites:
SW Snowfall
SW Individual White
SW Essential Gray
SW Extra White
Browns:
SW Browse Brown
SW Chinchilla
SW Black Fox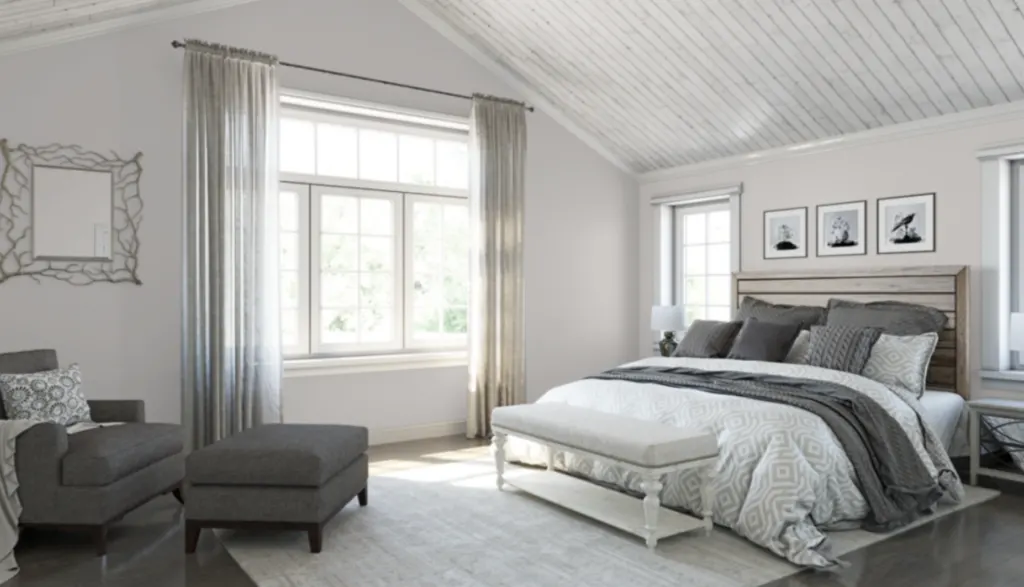 Trim Colors
The undertones in Grayish pair best with a clean, crisp white trim color.
Benjamin Moore Simply White
Sherwin Williams Extra White
Behr Ultra Pure White
Click here to get a peel & stick sample of Grayish!
Free printable Grayish paint color palette
Join the (free!) PaintColorProject+ community to access this exclusive color palette! Once you join, you can right click & save the palette image!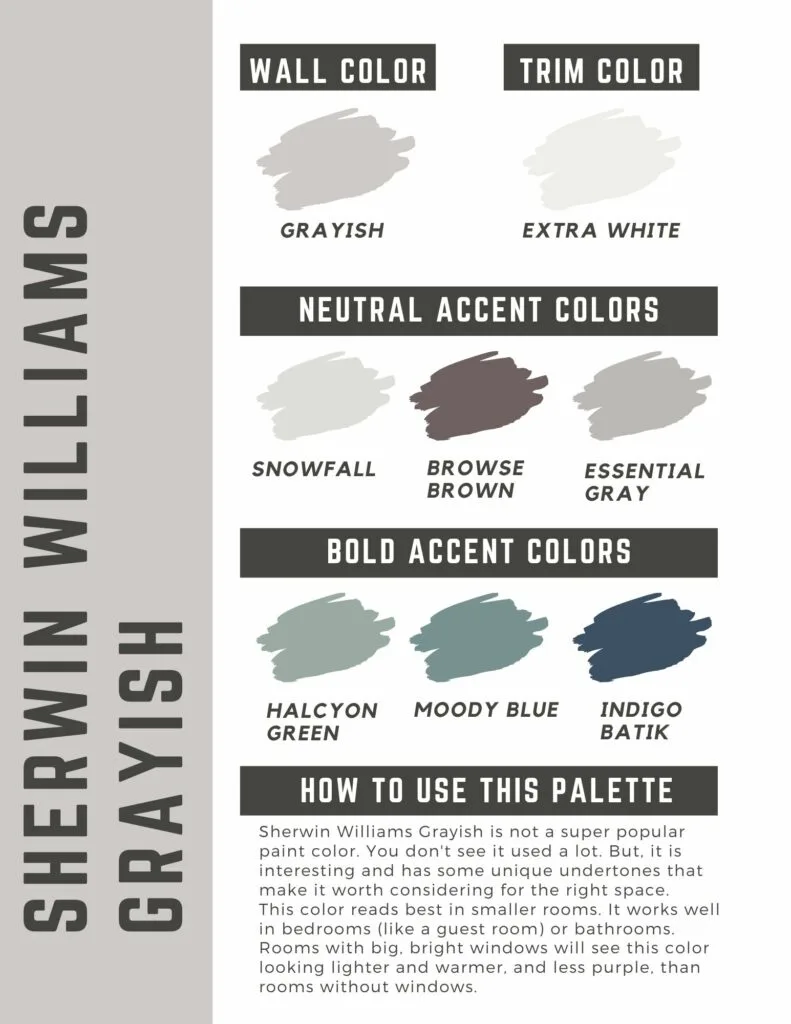 Grayish FAQs
What undertones are in Sherwin Williams grayish?
Grayish has purple and slight pink undertones, especially in cooler light.
Is Sherwin Williams grayish warm or cool?
This is a cooler gray paint color. However, in very warm natural light, it will look extremely neutral.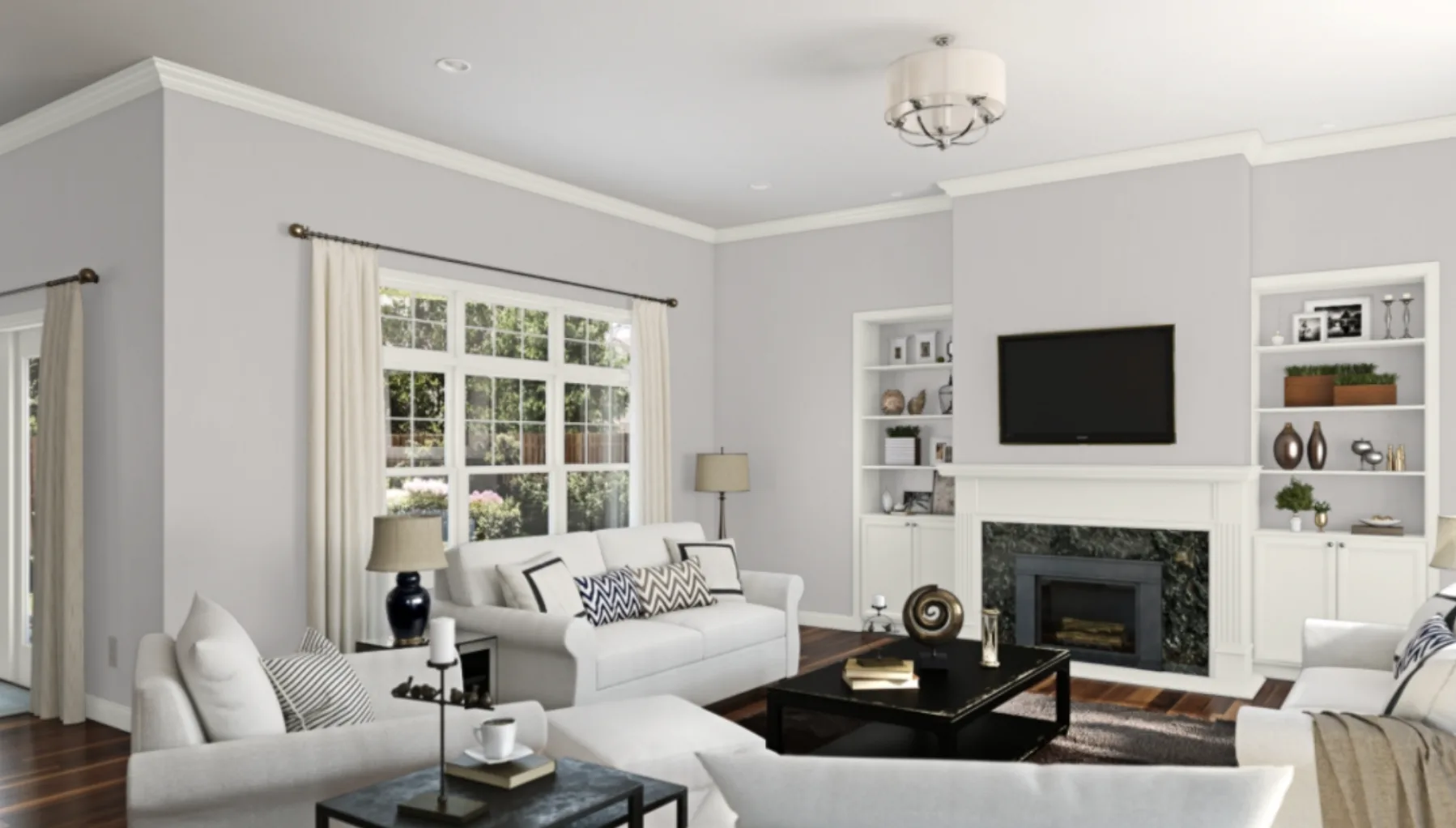 Does Grayish look pink?
Grayish can look pink when exposed with warm toned natural lighting.
Does Grayish look purple?
Grayish can read as very purple in rooms without much natural light, or at night with overhead lights on.
Agreeable Gray vs Grayish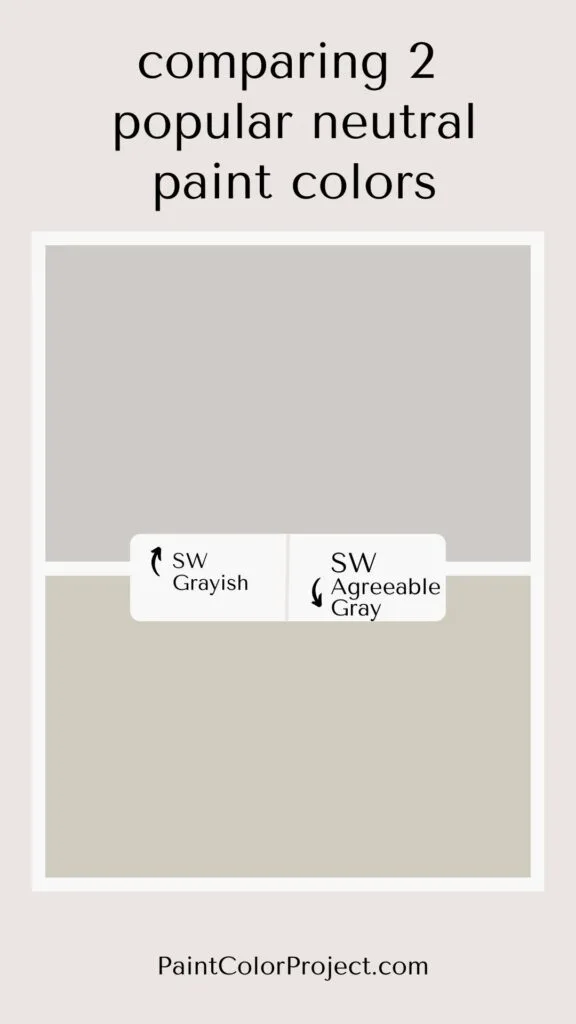 Agreeable Gray and Grayish both have the same color depth with an LRV of 60. However, Agreeable Gray is warm toned while Grayish is cool.
Read my full Agreeable Gray vs Grayish comparison here!
Repose Gray vs Grayish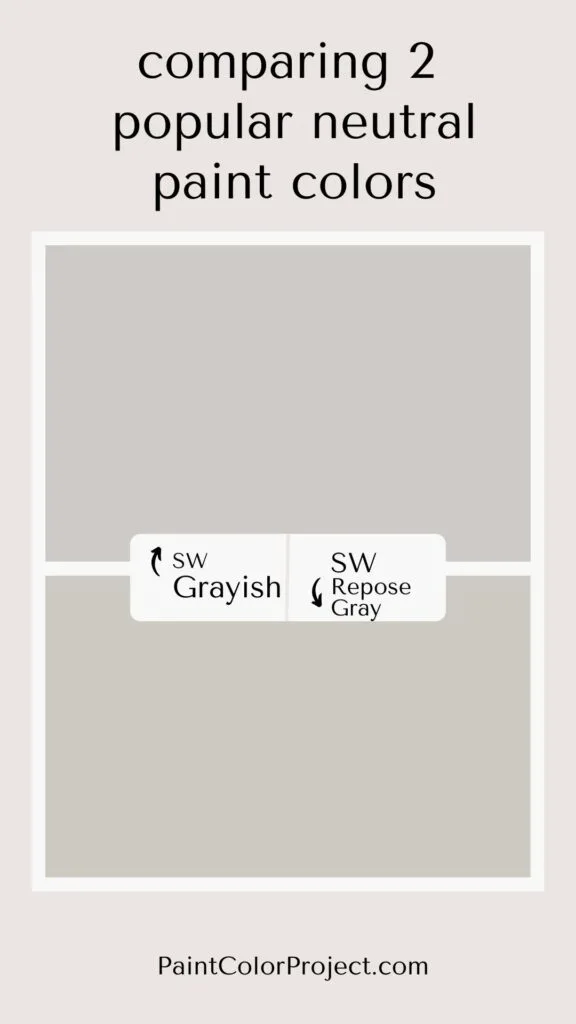 Grayish is slightly lighter than Repose Gray (58 vs 60 LRV). But, more importantly, Grayish has blue/purple undertones and reads as cool toned while Repose Gray has green undertones and reads more neutral.
Grayish is more of a gray while Repose Gray reads quite beige!
Read my full Repose Gray vs Grayish comparison here!
Still not sure what paint color to choose?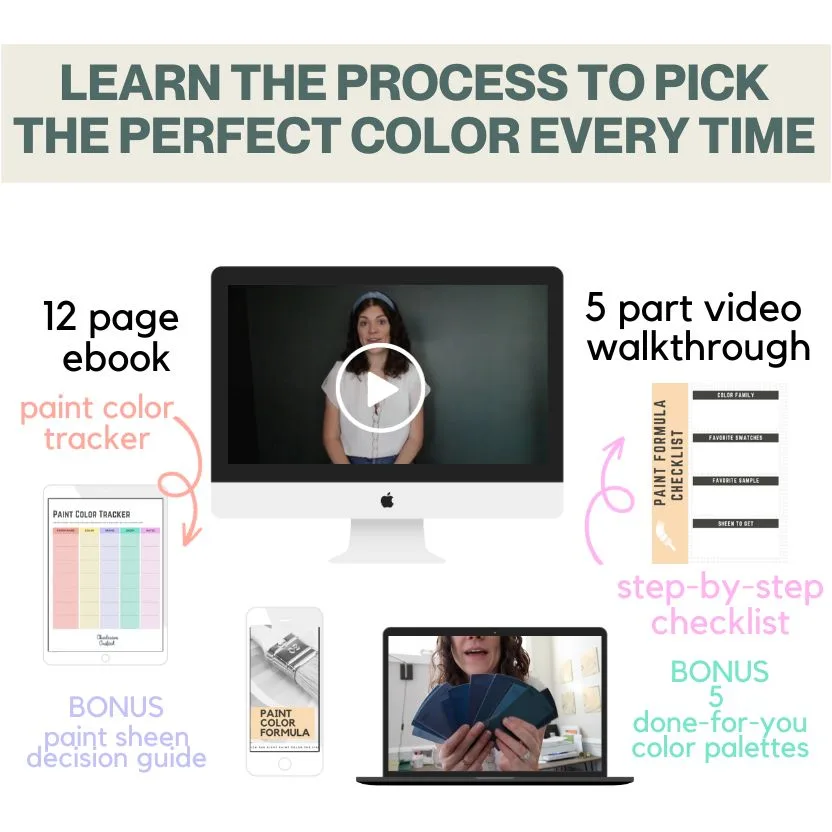 My Paint Color Formula ebook walks you through the painless process of expertly testing paint swatches to ensure you have the perfect color for your home.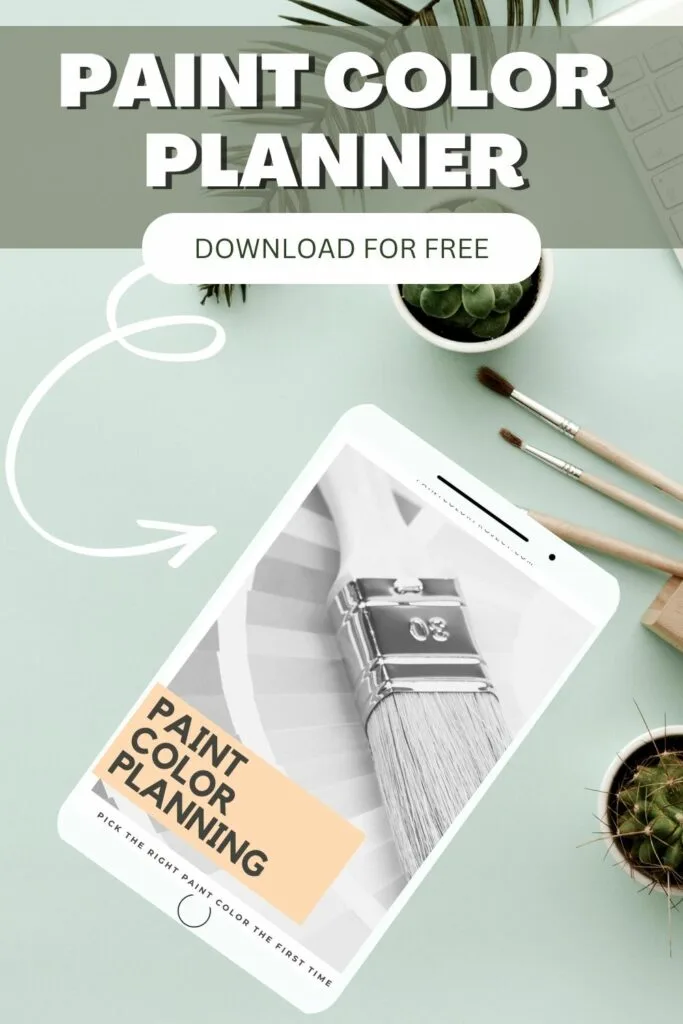 Thanks for reading!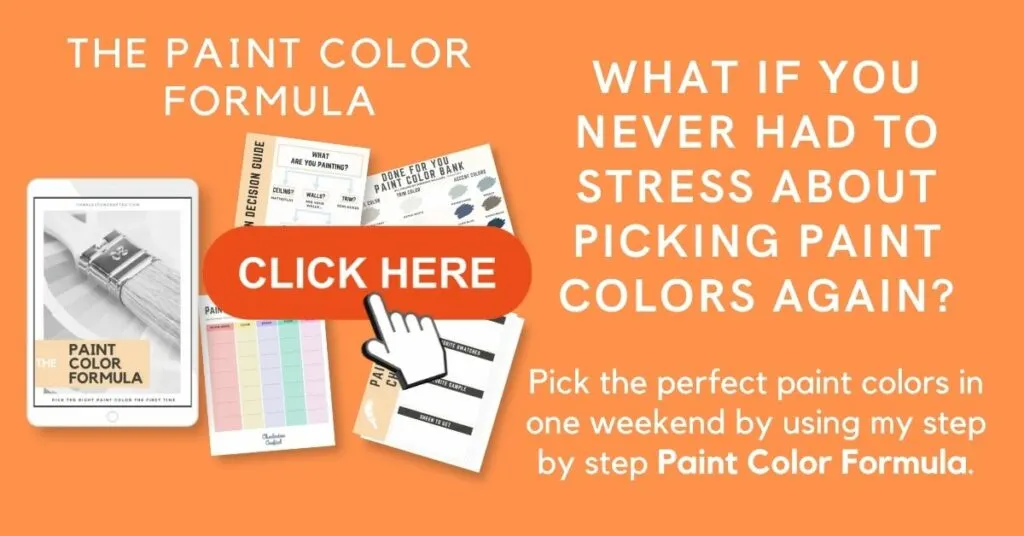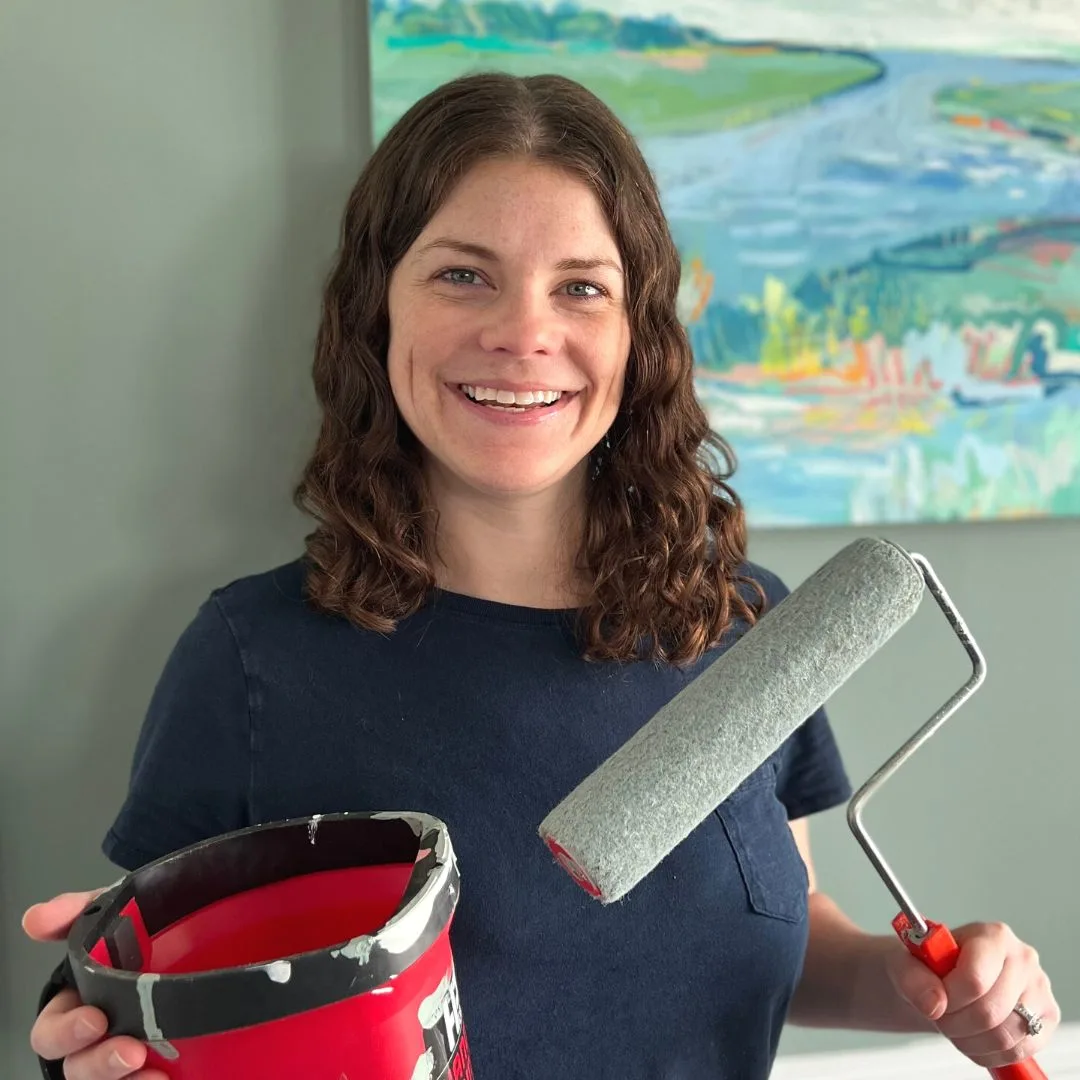 Morgan is passionate about home decor and paint colors. She has been sharing DIY home decor tips since 2012 at CharlestonCrafted.com. From there, she learned to love paint colors, and the Paint Color Project was born in 2022!