Picking the perfect gray paint color for your home? Let's compare Sherwin Williams Grayish vs Repose Gray to see if one might be right for you!
Picking paint colors is tough work. Once you narrow it down to a specific color family, there are still so many choices.
A super popular, neutral color a putty gray, with quite a bit of beige to it.
Two of the most popular colors in this category are Sherwin Williams Grayish and Repose Gray.
Read my full review of Sherwin Williams Grayish
Read my full review of Sherwin Williams Repose Gray
Grayish vs Repose Gray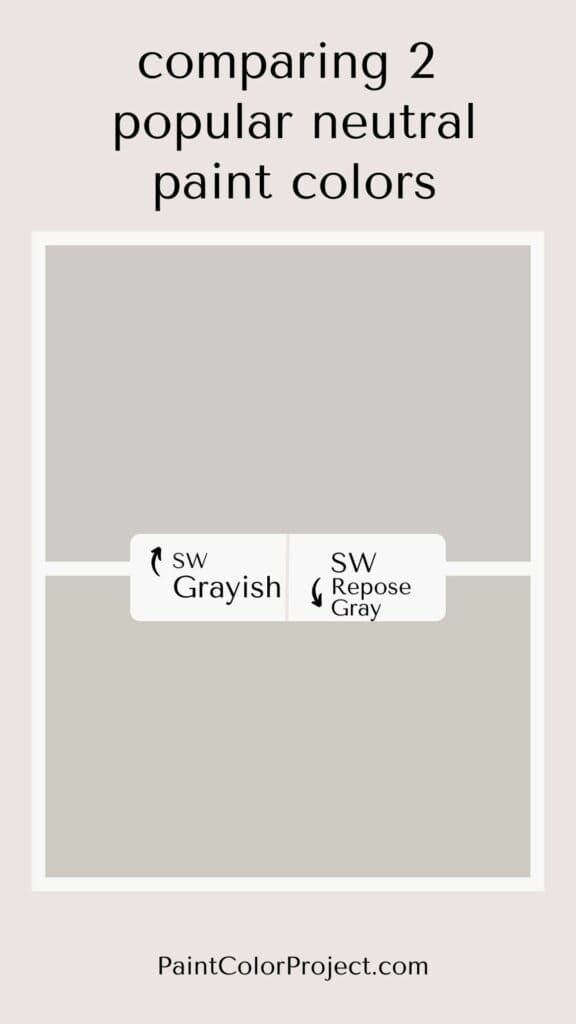 What is similar about Grayish vs Repose Gray?
These are both neutral gray colors with a lot of beige to them.
They also have very similar LRV – Light Reflective Values – at 60 and 58. This measures the amount of color depth or darkness/lightness of a color. The closer to 100, the lighter the color.
So, grayish is slightly lighter compared to repose gray.
However, both of these colors fall into what I would call "mid toned gray" – not too light. They will read as a true color and won't get washed out in brightly lit rooms.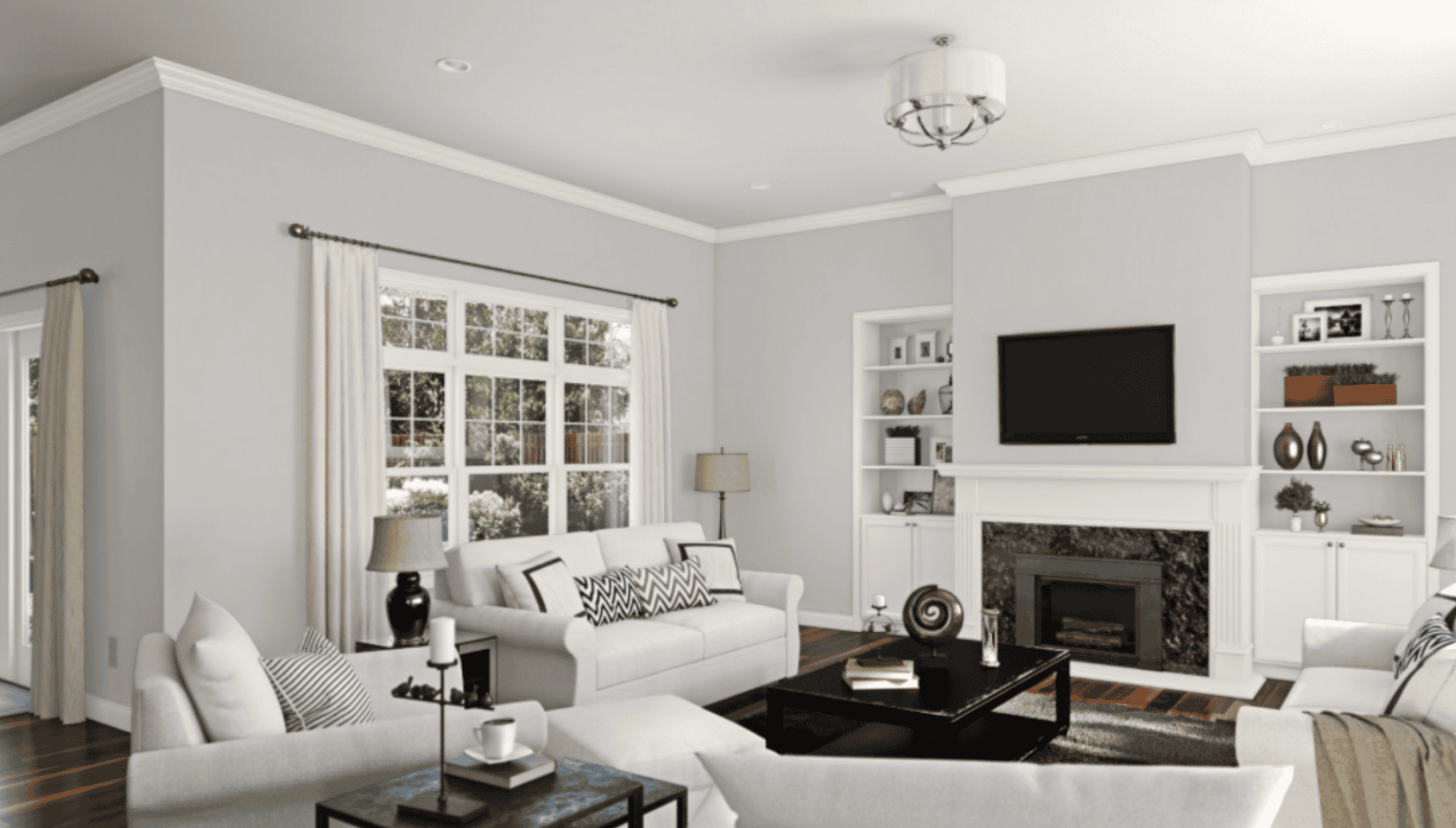 What is different about Grayish vs Repose Gray?
| | | |
| --- | --- | --- |
| | Grayish | Repose Gray |
| LRV | 60 | 58 |
| RBG | R:207 G:202 B:199 | R:201 G:201 B:192 |
| Undertones | Grayish is a cool gray with definite purple undertones. | Repose Gray is a gray with more green and blue undertones. |

Undertones
While these colors look similar at a glance, the undertones are different. Grayish has cooler purple undertones. It will look even more purple in north facing light.
Repose Gray has more green undertones and reads as quite a bit more golden beige than Grayish.
How do I decide between these two colors?
If you prefer cool tones, I'd check out Grayish. Just watch the lighting to be sure it doesn't read too purple. It is much more of a gray than a beige.
For a more neutral tone, stick to Repose Gray. It reads as more beige than gray. This color is super popular for a reason – it works in almost any space!
Trend-wise, warm tones are definitely back, so I'd say Repose Gray is closer to being trendy than Grayish.
Still not sure what paint color to choose?
My Paint Color Formula ebook walks you through the painless process of expertly testing paint swatches to ensure you have the perfect color for your home.
Thanks for reading!