Looking for a neutral paint color? Let's compare Sherwin Williams Eider White vs Agreeable Gray to see if one is right for your home.
People love neutral paint colors. It's understandable why – they are universally pleasing and work with many home styles and color schemes.
Two of the most popular neutral paint colors are Eider White and Agreeable Gray.
Read my full review of Eider White
Read my full review of Agreeable Gray
Eider White vs Agreeable Gray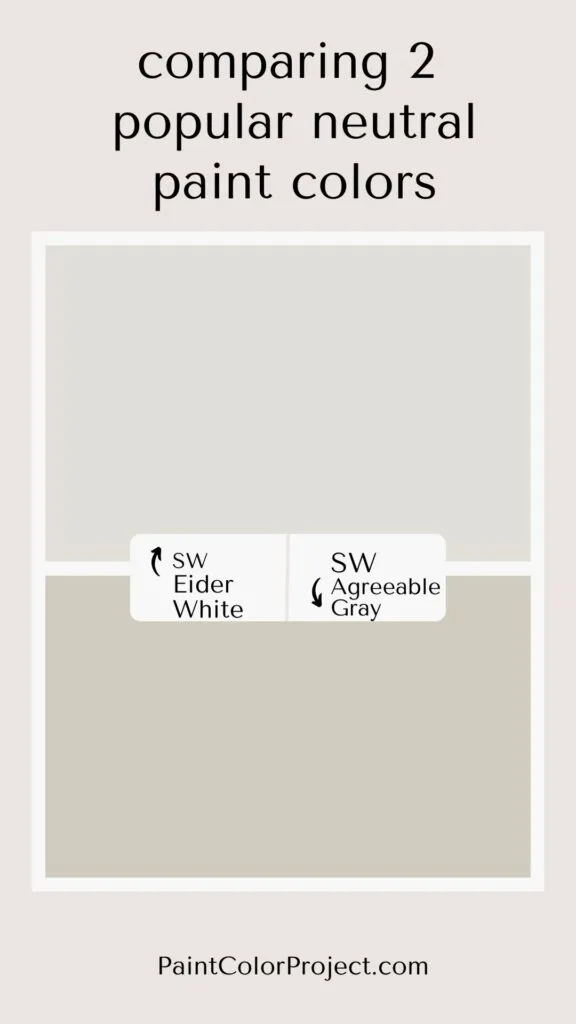 What is similar about Eider White vs Agreeable Gray?
These are both neutral greige colors. Beyond that, they are truly completely different!
What is different about Eider White vs Agreeable Gray?
One major difference is the LRV – light reflective value – of these colors. Agreeable Gray is SIGNIFICANTLY darker compared to eider white. If you have a brightly lit room, Eider White can look so washed out – like a true white. Agreeable Gray has much more color to it.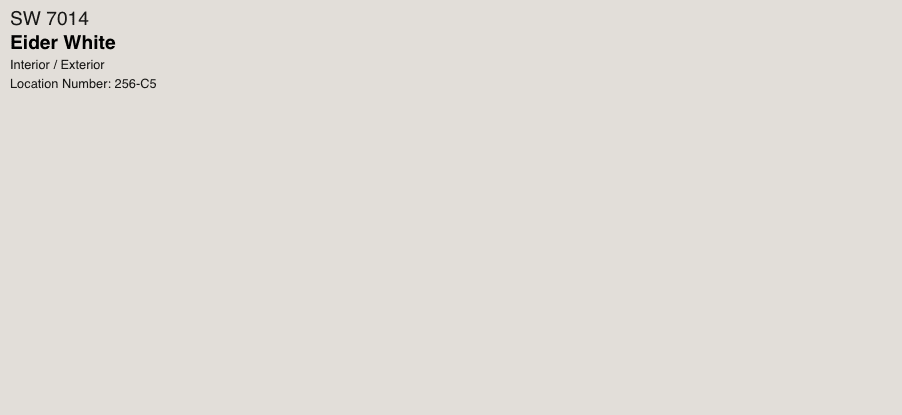 Undertones
Agreeable Gray does not have one specific strong undertone. It really bounces/reflects the colors around it. Reddish tones will make it look more pink, golden tones make it look more yellow.
Eider White has warm undertones. In certain lights, it can read purple or even pink! These undertones are less visible in bright, natural light. If your room is dark, prepare to see more pink.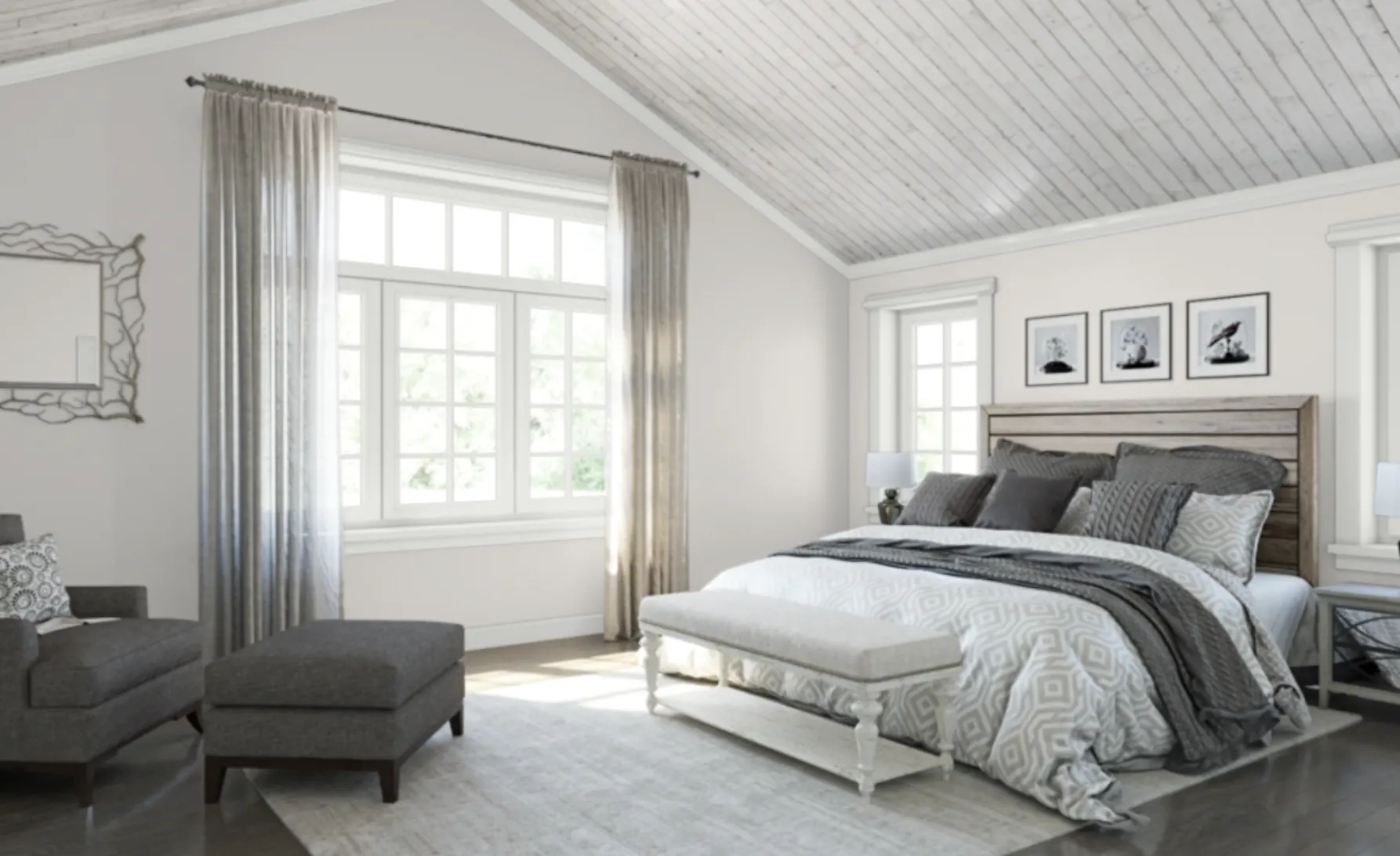 How do I decide between these two colors?
If you want a light, bright, room, Eider White is best. However, swatch it really well to check to see if it reads pink – especially at night. Eider White is really a very light gray.
If you want more of a neutral, beige color – Agreeable Gray is for you.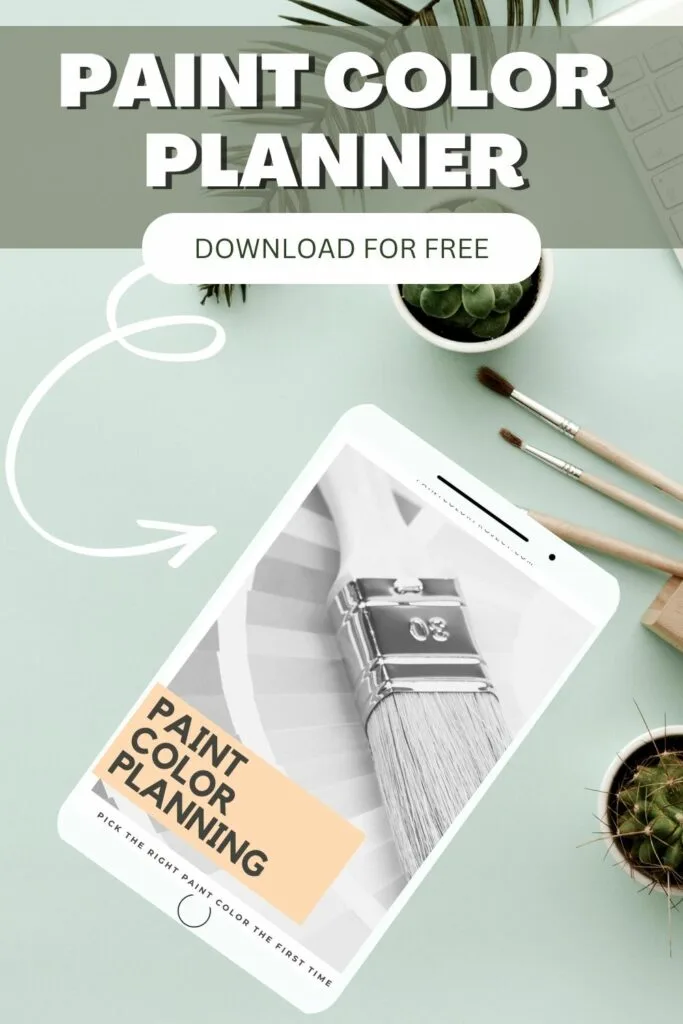 Thanks for reading!