Planning to paint your kitchen? Here are the top kitchen cabinet color trends and how to use them in your home!
Painting your kitchen cabinets is a big deal. Whether you are DIYing it or hiring it out, it is a big undertaking and one you don't want to have to do twice.
While you can never go wrong with timeless, there are always kitchen cabinet trends.
These trends will effect what you see in magazines, on HGTV, on Pinterest and Instagram. The trends will effect the tiles and accessories in stock at kitchen stores. And it will effect the resale value of your home!
So, while doing what you love is #1, it's always good to pick colors for your kitchen that are on trend.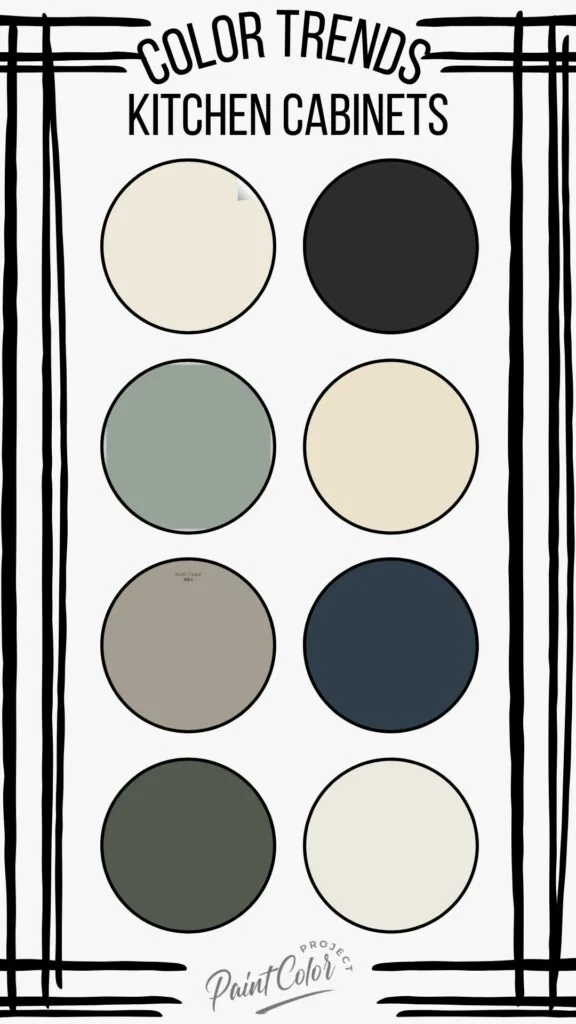 The top Kitchen Color Trends
Here are some of the top trending neutral and bold colors for kitchen cabinets.
Neutrals
Cream
Cream color cabinets are actually one of the top trends. Cream colors are basically warm, off white, leaning more yellow than gray.
In a bright kitchen, a light cream paint color can read as almost white. So, choosing a cream instead of a true white can be a way to add just a touch of warmth to an otherwise stark white kitchen.
See my favorite cream paint colors here.
Beige
On the same line as cream, beige is a super popular cabinet color. This stays in line with those trending warm tones. I think that a nice, warm, taupe-beige color pairs very nicely with white walls in a kitchen.
White
White kitchen cabinets will always be on trend and are completely timeless. Stick to warm toned whites and try to add color in your kitchen countertops or walls – somewhere so it's not an all white kitchen design.
100% white kitchens are falling a bit out of style.
Here are my favorite white cabinet paint colors.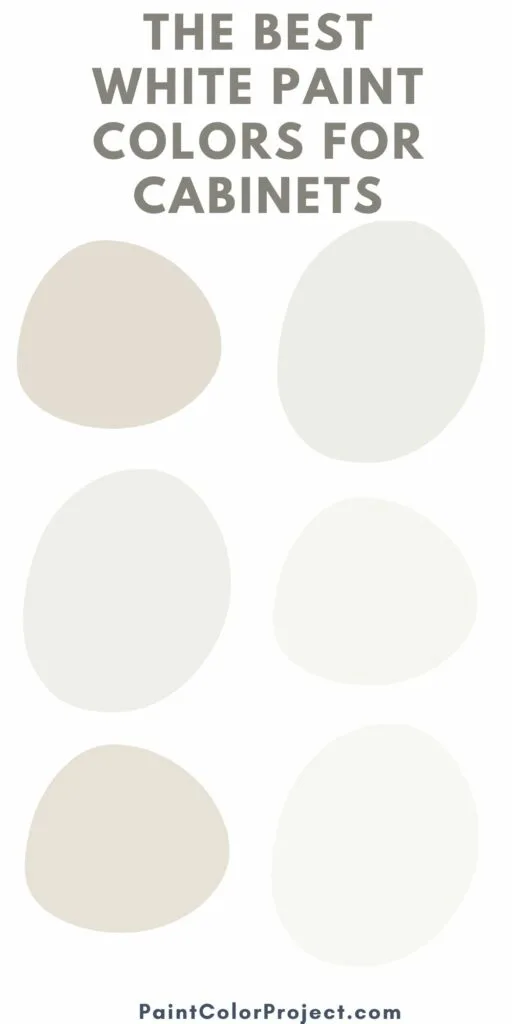 Black
Black cabinets are another timeless option, and are great for a timeless feel. I prefer black for lower cabinets or a kitchen island. It can feel a bit much on upper cabinets unless you have a very large, open space or have open shelves and very few uppers.
Here are my favorite black cabinet paint colors.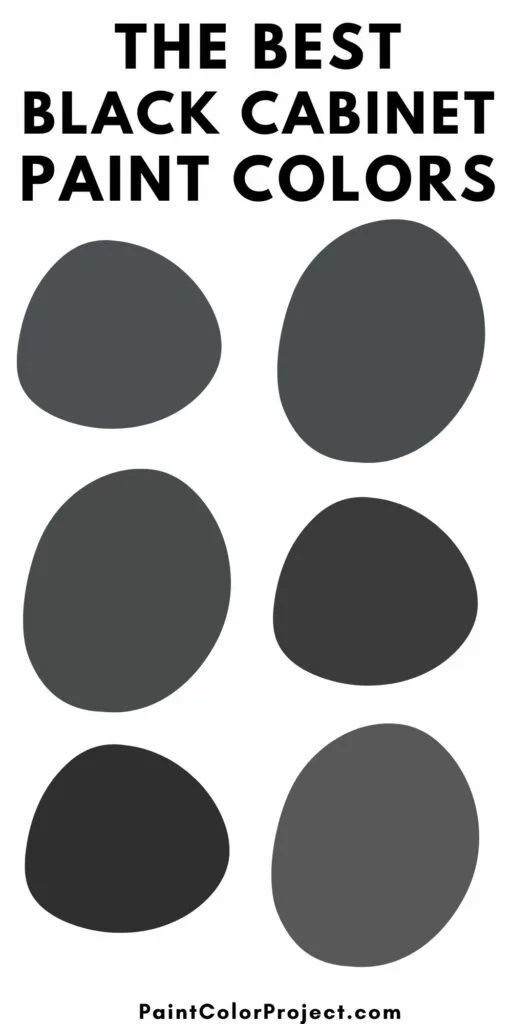 Bold Colors
Sage Green
Sage green is the top trending color in home decor right now. Green cabinets will give your kitchen a natural feel.
Sage green is a lighter, warm toned, almost gray-green color. It is not at all bright and can easily feel soft and almost neutral if done correctly.
See my favorite sage green colors for cabinets here.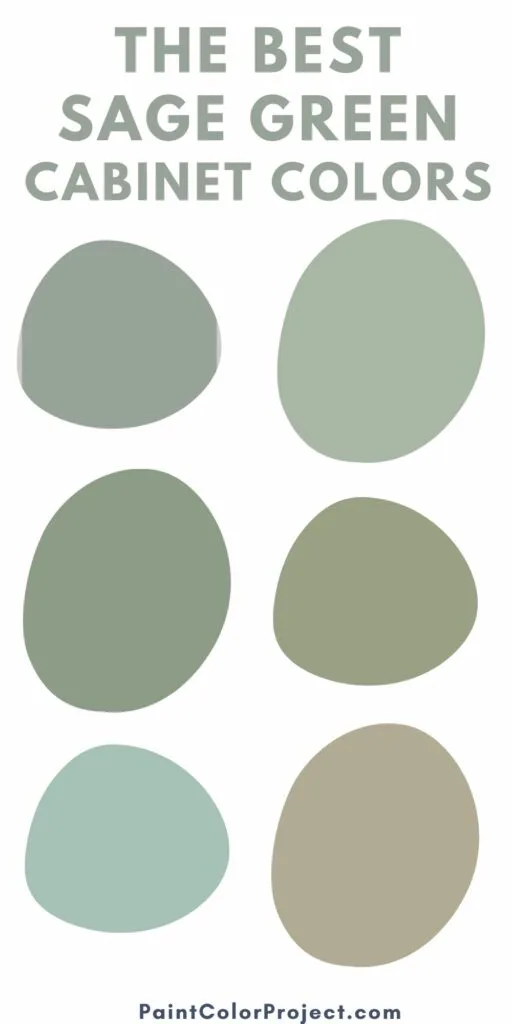 Dark Green
If you want a bolder green color, consider a dark green. Dark green cabinets will give you an instant focal point and make your kitchen feel cozy and inviting.
I love dark green paint colors paired with natural wood tones, brushed gold, and matte black accents for a super modern look!
Here are my favorite dark green paint colors.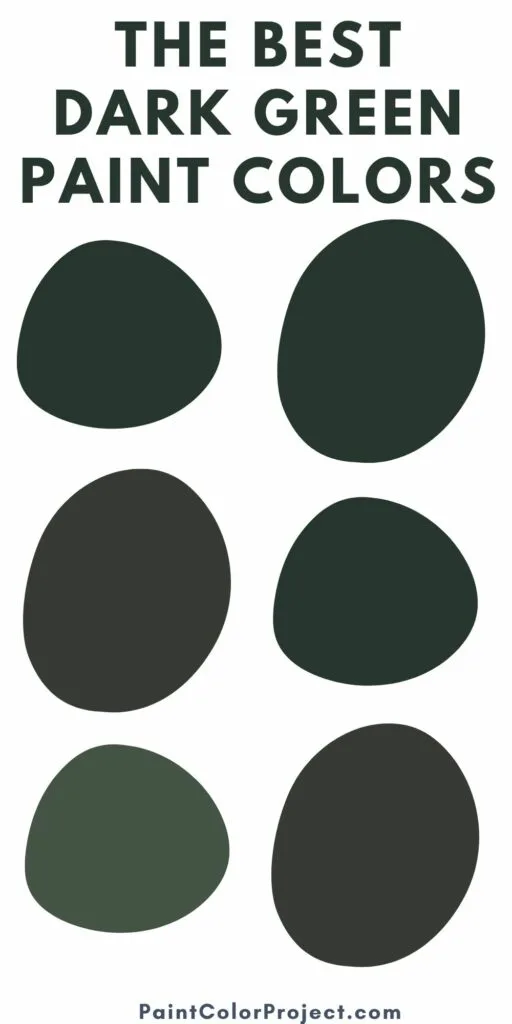 Navy Blue
Navy blue is a bit less trendy than green but still a popular color for kitchen cabinets. Choose a navy with a good amount a gray to it to keep it from looking too blue.
Navy is great also for a coastal, lake house, or beach house feel without being too on-the-nose or cutesy.
Here are my favorite navy paint colors.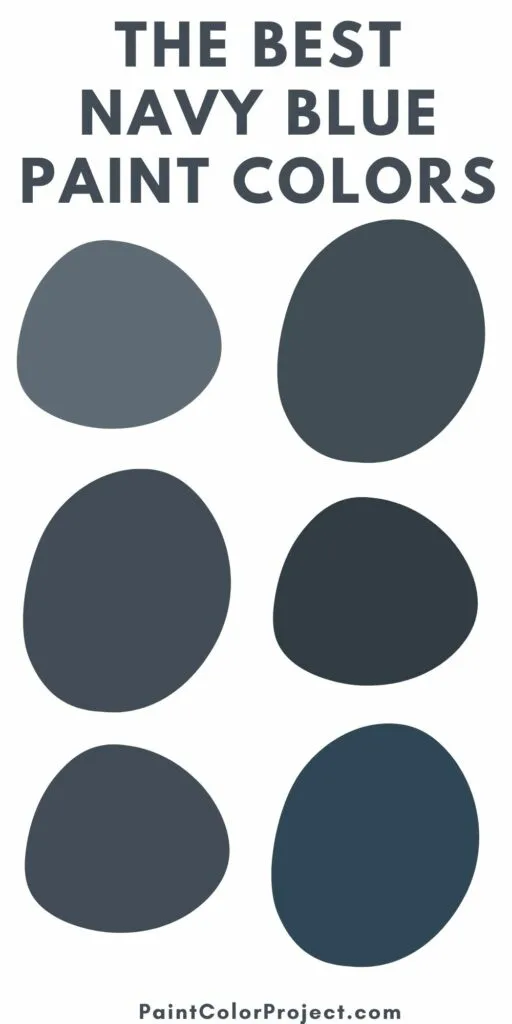 Natural Wood
Ok, so it isn't a paint color but it's a big kitchen trend – natural wood tones. With a big trend towards kitchen islands designed to look like pieces of furniture, natural wood is here in a big way.
When choosing a natural wood tone for your cabinets, look for something without any yellow, orange, or red. You want a soft, warm toned, light wood color!
What are your favorite current trends in kitchens?
Still not sure what paint color to choose?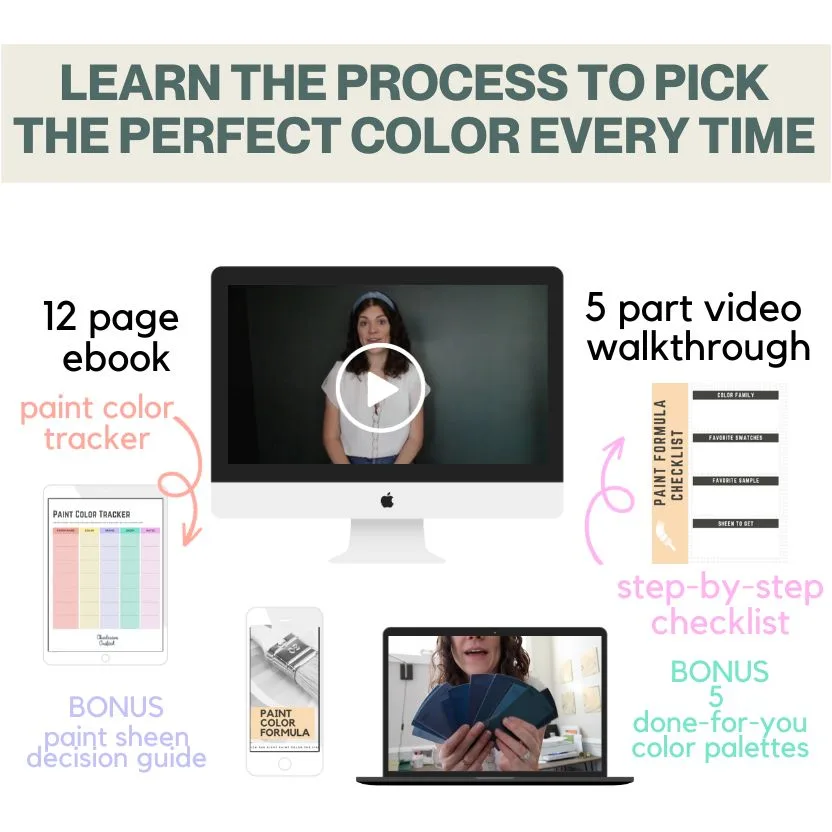 My Paint Color Formula ebook walks you through the painless process of expertly testing paint swatches to ensure you have the perfect color for your home.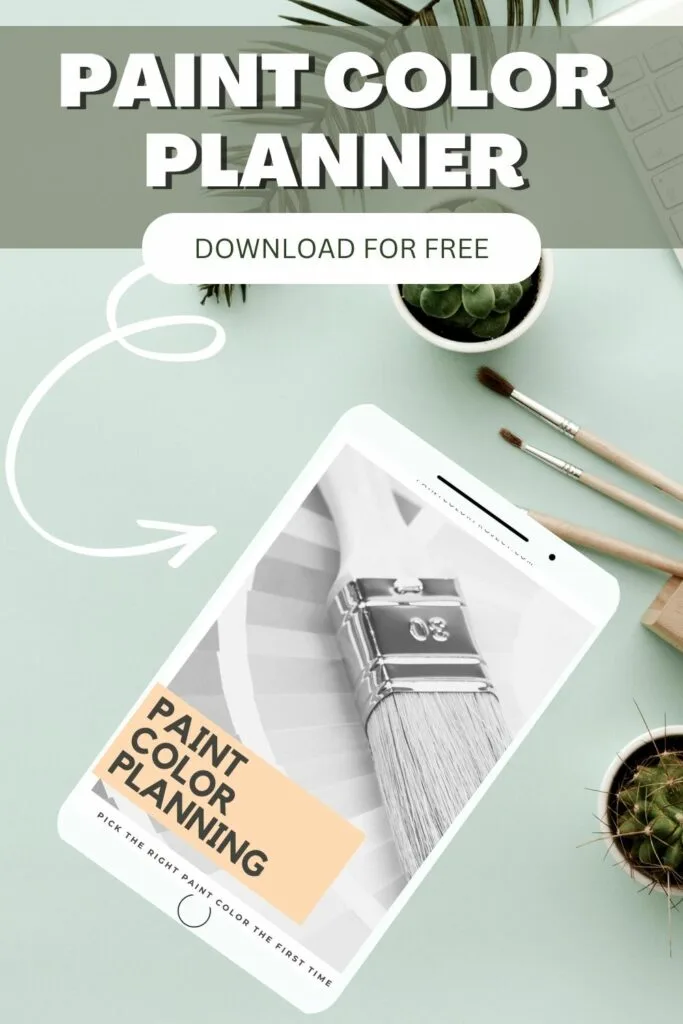 Thanks for reading!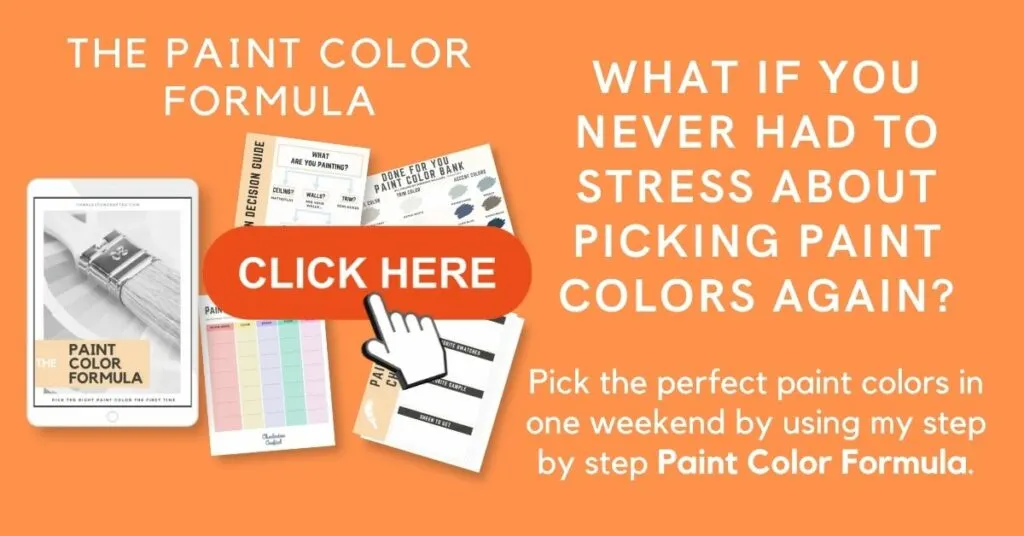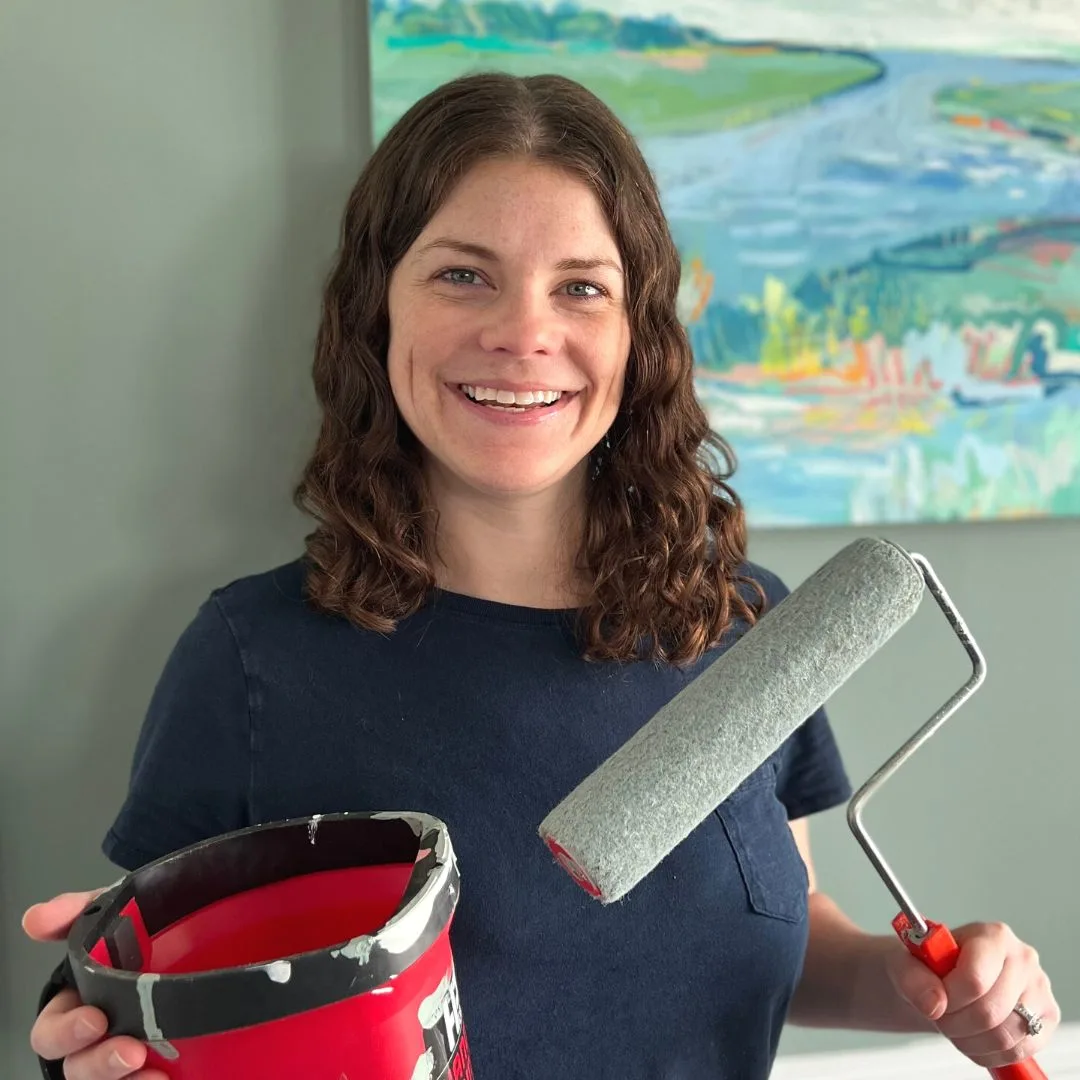 Morgan is passionate about home decor and paint colors. She has been sharing DIY home decor tips since 2012 at CharlestonCrafted.com. From there, she learned to love paint colors, and the Paint Color Project was born in 2022!