Looking for the perfect soft black paint color? Let's compare Sherwin Williams Peppercorn vs Iron Ore to see which might be perfect for your home!
Black paint colors are popular for trim, doors, furniture, exteriors, and any time you want to make a bold statement.
However, when painting something black, often you don't want a true black color – that could be super harsh on the eye. Instead, a soft black is a little easier to decorate with.
Two of the most popular colors in this category are Sherwin Williams Iron Ore and Peppercorn.
Read my full review of Iron Ore
Read my full review of Peppercorn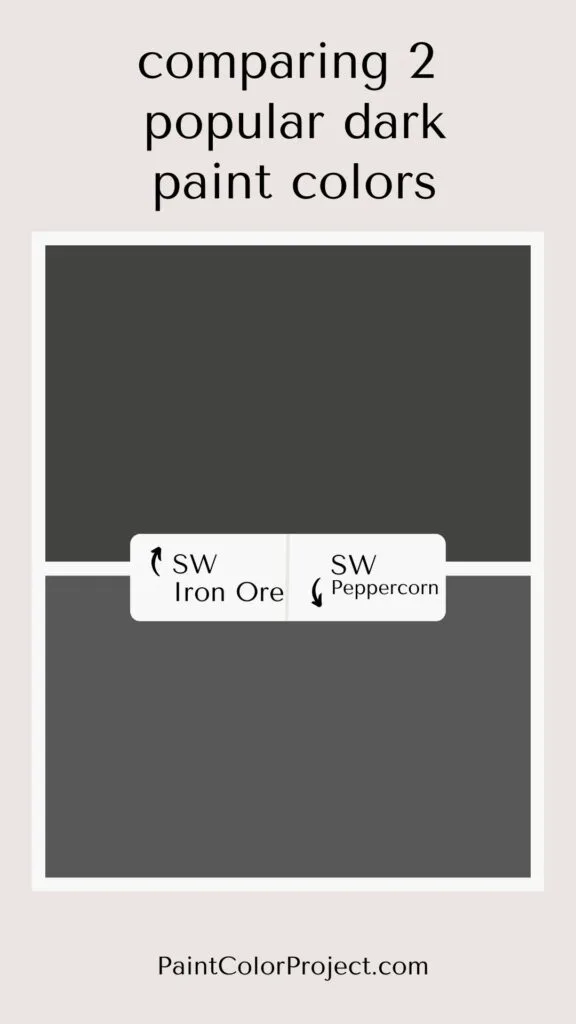 Iron Ore vs Peppercorn
These are both very popular, soft black paint colors. By "soft black", I mean that they are very dark and would look black to the naked eye – until you put them next to something really and truly pure black.
Then you will notice that they are a touch lighter and have a bit more color to them.
What is similar about Iron Ore vs Peppercorn?

These are both very dark, almost-black paint colors that are popular, especially for doors, trim, and exteriors.
What is different about Iron Ore vs Peppercorn?
| | | |
| --- | --- | --- |
| | Iron Ore | Peppercorn |
| LRV | 6 | 10 |
| RBG | R:67 G:67 B:65 | R:88 G:88 B:88 |
| Undertones | Warm toned, slight green and chocolate | Neutral, slightly cool but not blue |
LRV
LRV measures the depth of a color, and the closer to 0, the darker it is. With an LRV of 6, Iron Ore is slightly darker than Peppercorn (LRV of 10).
Undertones
The biggest difference between these colors is in undertone. Peppercorn is more of a very very dark slightly cool charcoal. Iron Ore, on the other hand, is more of a deep chocolate brown.
How do I decide between these two colors?
Look around your home or room. Do you use cool tones? Choose Peppercorn. Do you use warm tones? Choose Iron Ore.
Remember that lighting will majorly effect and amplify tones.
For example, a warm toned paint + warm lighting (such as south-facing windows or bright natural light) will look MORE warm, more brown.
A cool toned paint + cool lighting (such as north-facing windows or LED artificial bulbs) will look MORE cool/gray/blue.
However, when you mix a warm color + cool light, or a cool color with warm light, they kind of cancel out and appear more neutral.
All that to say, swatch swatch swatch, look at your samples day and night. Lighting makes a HUGE difference.
Sherwin Williams Peppercorn color palette
Join the (free!) PaintColorProject+ community to access this exclusive color palette! Once you join, you can right click & save the palette image!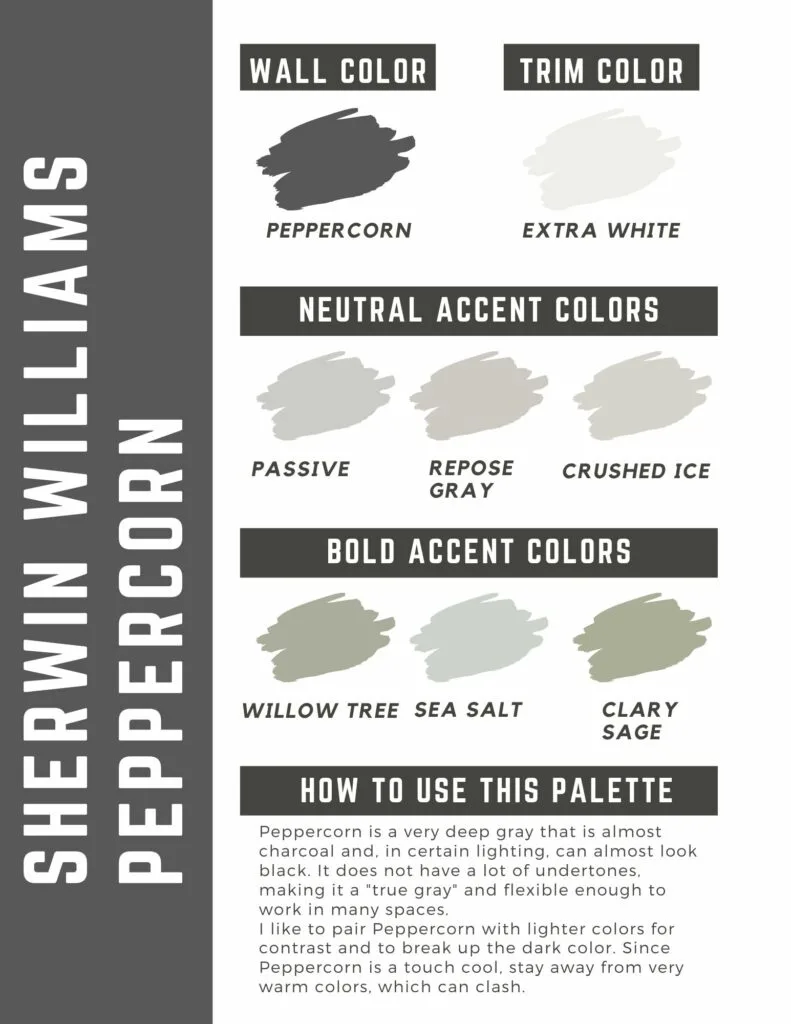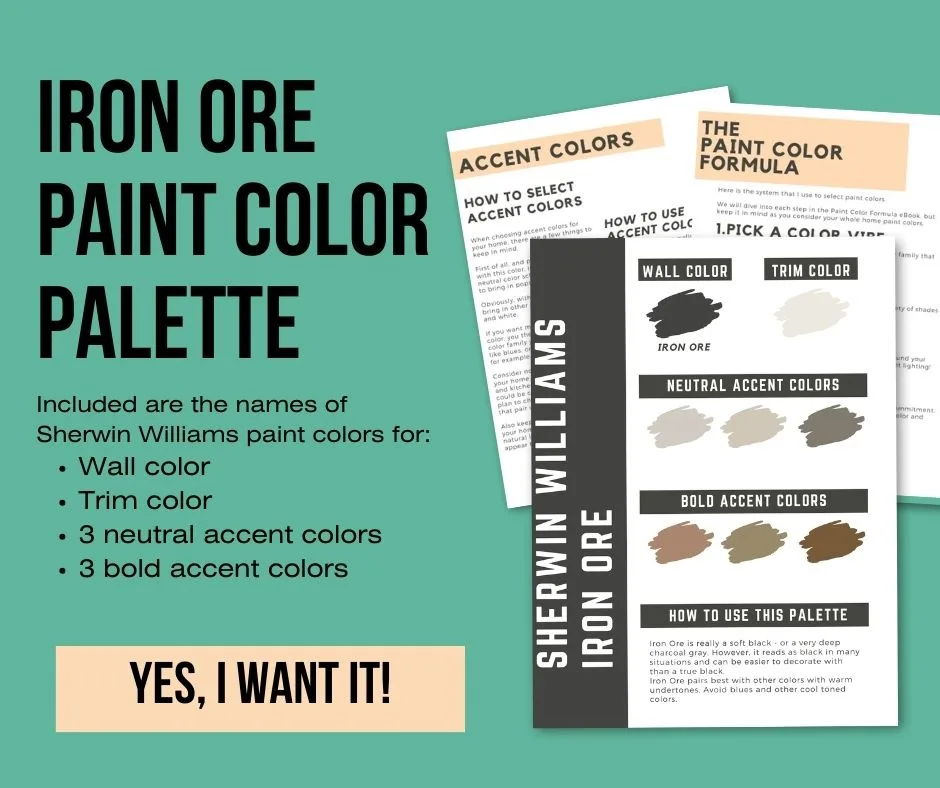 Still not sure what paint color to choose?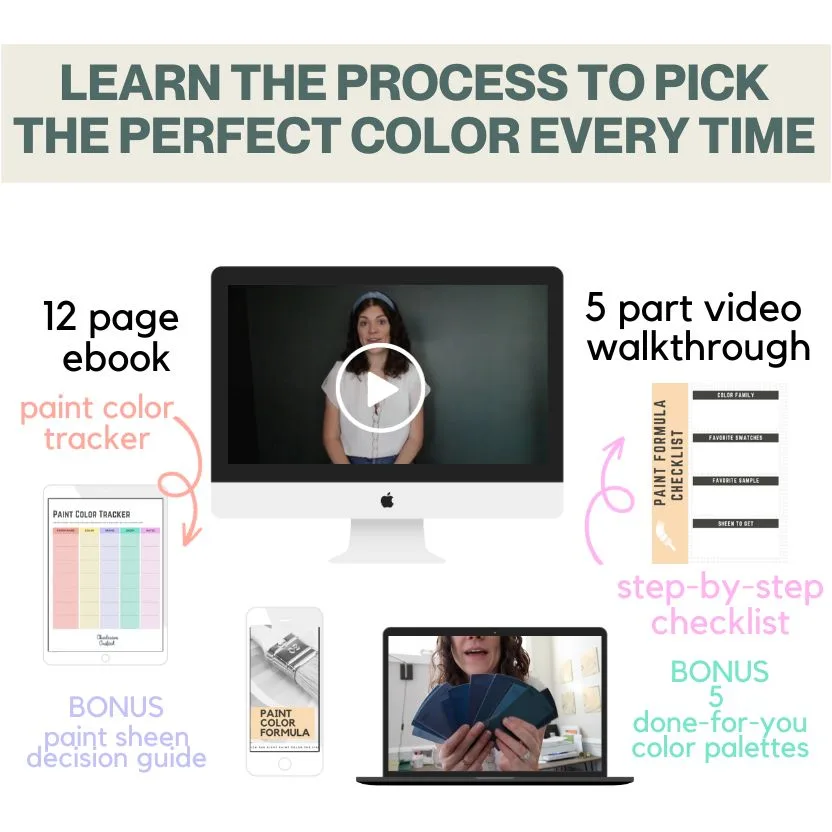 My Paint Color Formula ebook walks you through the painless process of expertly testing paint swatches to ensure you have the perfect color for your home.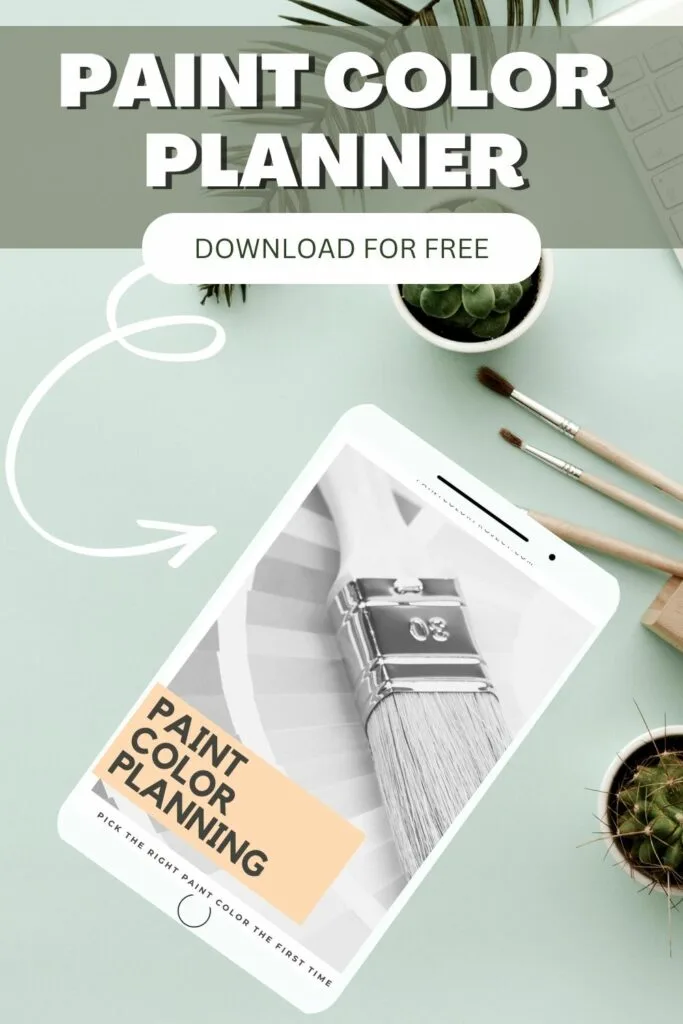 Thanks for reading!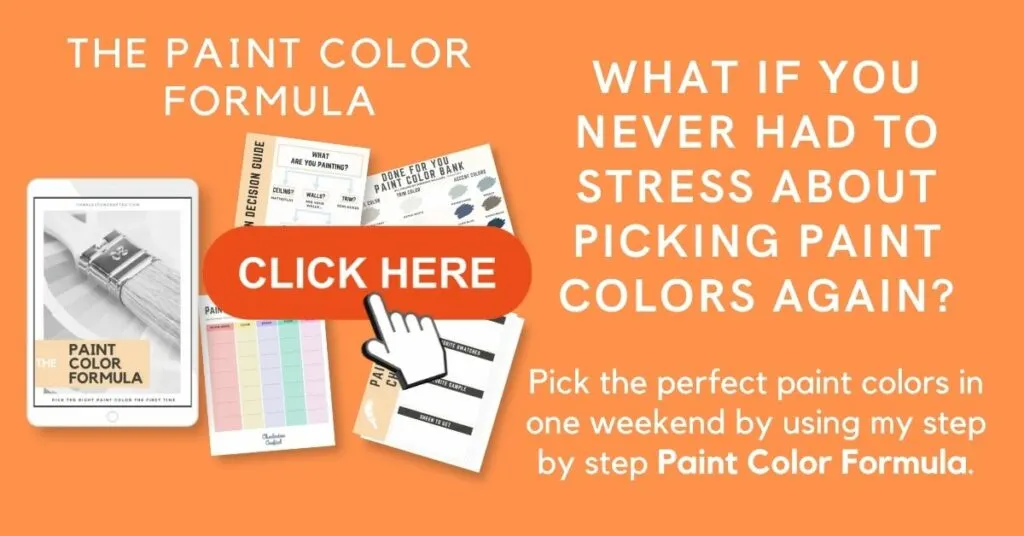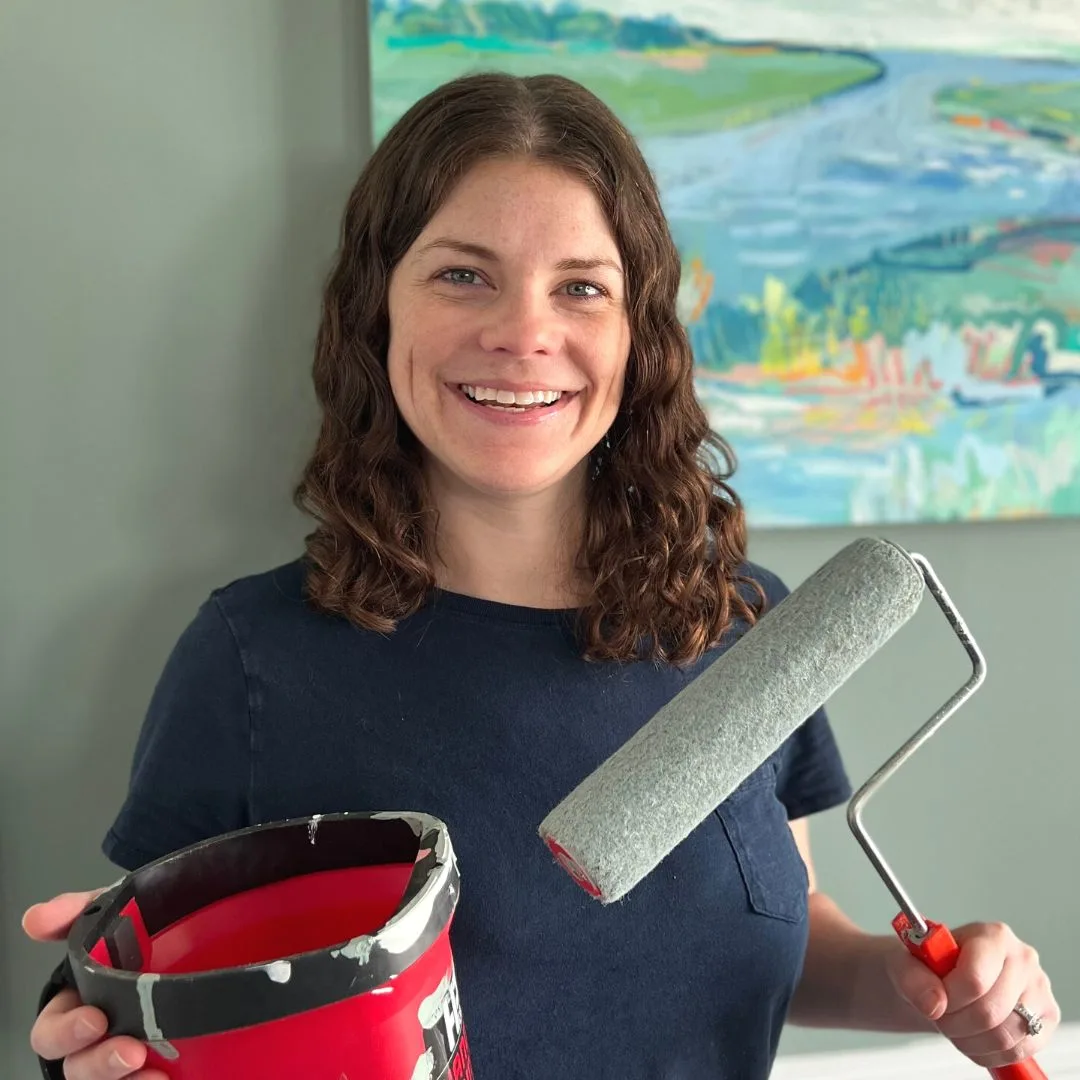 Morgan is passionate about home decor and paint colors. She has been sharing DIY home decor tips since 2012 at CharlestonCrafted.com. From there, she learned to love paint colors, and the Paint Color Project was born in 2022!