Deciding between Sherwin Williams First Star vs Agreeable Gray? Let's compare these two popular neutral paint colors to see which might be perfect for your home.
Picking paint colors is a stressful process! If you want a safer option, it makes sense to navigate towards neutral colors. This way, you can add seasonal or trending colors with accents and decor.
There are still a ton of neutral paint colors to consider. Many people like the look of a light, bright gray color as an easy to use neutral.
Two of the most popular colors in this category are Sherwin Williams Agreeable Gray and First Star.
Read my full review of Agreeable Gray
Read my full review of First Star
First Star vs Agreeable Gray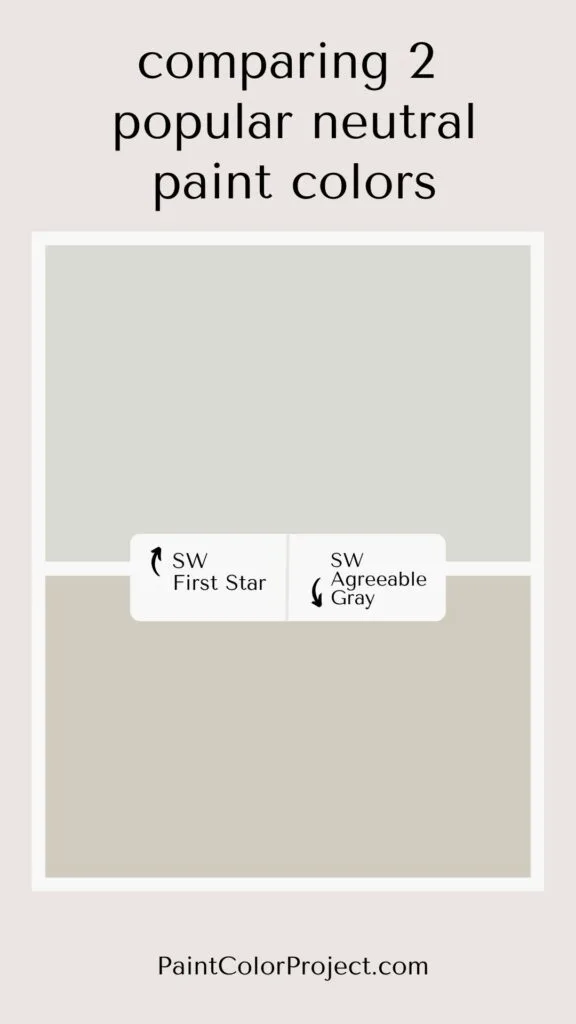 What is similar about First Star vs Agreeable Gray?
First Star and Agreeable Gray are both medium toned neutral greige paint colors. They have a similar but not identical color depth (darkness) and both read as fairly neutral toned in a bright, well lit space.
There are, however, many differences between these colors!

What is different about First Star vs Agreeable Gray?
| | | |
| --- | --- | --- |
| | First Star | Agreeable Gray |
| LRV | 69 | 60 |
| RBG | R: 218 G: 217 B: 212 | R:209 G:203 B:193 |
| Undertones | Cool toned shade of gray with blue undertones | Warm toned shade of gray with pink/yellow/tan undertones |
LRV
First Star has an LRV of 69 and Agreeable Gray has an LRV of 60. The higher the LRV, the lighter the color. So, this demonstrated that Agreeable Gray is a considerably darker shade of gray compared to First Star.
In fact, Sherwin Williams actually described First Star as a white. It will definitely read gray in a darker space, but a very light gray. No one is calling Agreeable Gray white.
Undertones
The other big difference between these colors is in the undertone. First Star has cool (blue) undertones and Agreeable Gray has warm (pink) undertones.
This makes these colors look super different to the eye, especially when you place them next to each other.
How do I decide between these two colors?
Do you want your room to feel very light and bright – almost white? First Star is a better bet.
Do you want more color on the walls, a little weight to it, and a warm cozy feel? Try Agreeable Gray!
Whatever you do, swatch the colors to ensure you like how the shade actually looks in your real space!
Still not sure what paint color to choose?
My Paint Color Formula ebook walks you through the painless process of expertly testing paint swatches to ensure you have the perfect color for your home.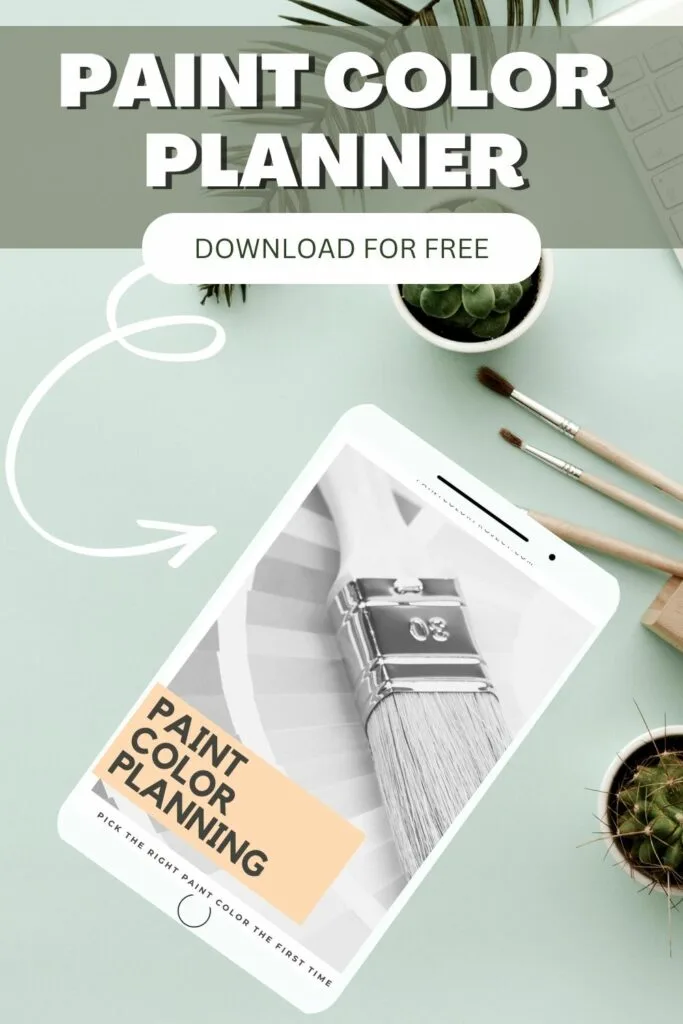 Thanks for reading!