Want to paint your home with a light blue paint color? Here are the best Sherwin Williams Light Blue Paint Colors to consider!
If you're thinking about giving your home a fresh look with a new coat of paint, you've come to the perfect place. Light blue can be a fantastic choice for creating a serene and stylish environment in your home, and Sherwin Williams offers some of the best shades out there.
Don't worry if you're not a seasoned interior designer – with a variety of light blue options, you'll find the ideal match for any room, whether you're aiming for a tranquil bedroom retreat or a lively living area.
Get ready to transform your home with these top light blue paint colors that promise to deliver a dash of charm and a wave of tranquility to your living space. Let's explore these shades together and make your home the best-dressed on the block!
If you are deciding on a paint color, be sure to check out our Paint Color Formula for the best process to ensure that a paint color works in your home!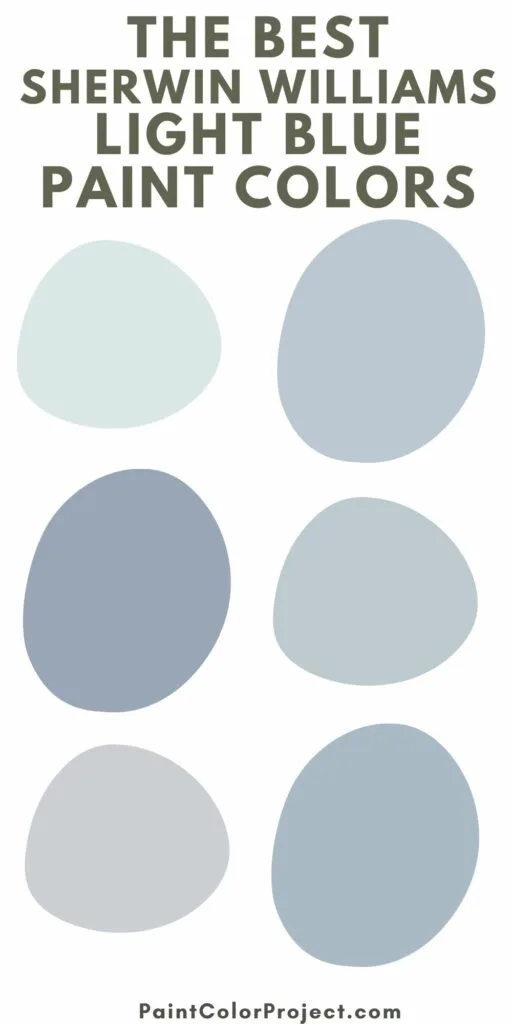 Best Sherwin Williams light blue paint colors
Here are all of my favorite light blue paint colors by Sherwin Williams!
Click here to get peel and stick samples of all of my favorite light blue paint colors, so you can easily compare them in your actual home!
Icy by Sherwin Williams (SW6534)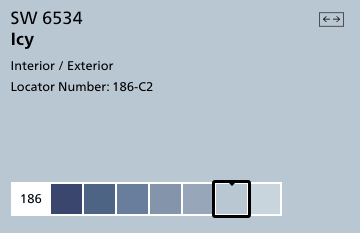 Icy is this super chill sky blue that's got just a hint of gray to keep things cool, not overpowering. It's perfect if you're going for that beachy or modern vibe in places like your bedroom or bath where you just want to unwind.
Stick with creamy colors to warm it up and avoid too stark of a contrast. It's great for making small rooms feel bigger and brighter, too. Just think calm, cozy, and totally laid-back.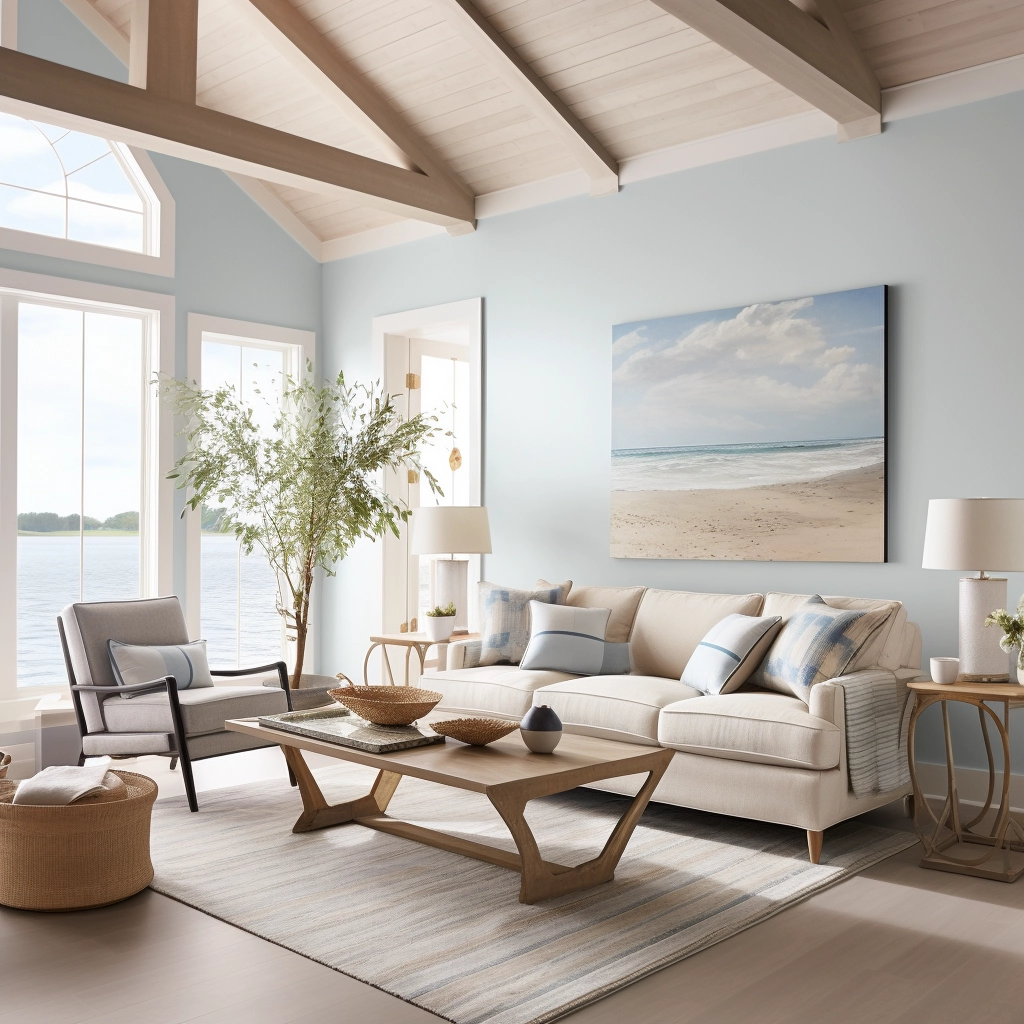 Click here to get a 12″x12″ peel and stick sample of Sherwin Williams Icy!
Upward by Sherwin Williams (SW 6239)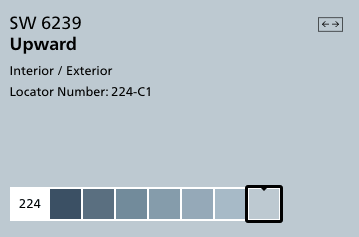 Upward is a bright, optimistic blue that's pure and clear, kind of like the perfect day sky without a cloud in sight. It's got some gray undertones, but they don't muddy things up – instead, they take the edge off the brightness just right.
This makes Upward a really cheerful color that's got a lot of versatility, fitting in beautifully across various rooms. It's a pick-me-up kind of color that can easily lift the mood of your space.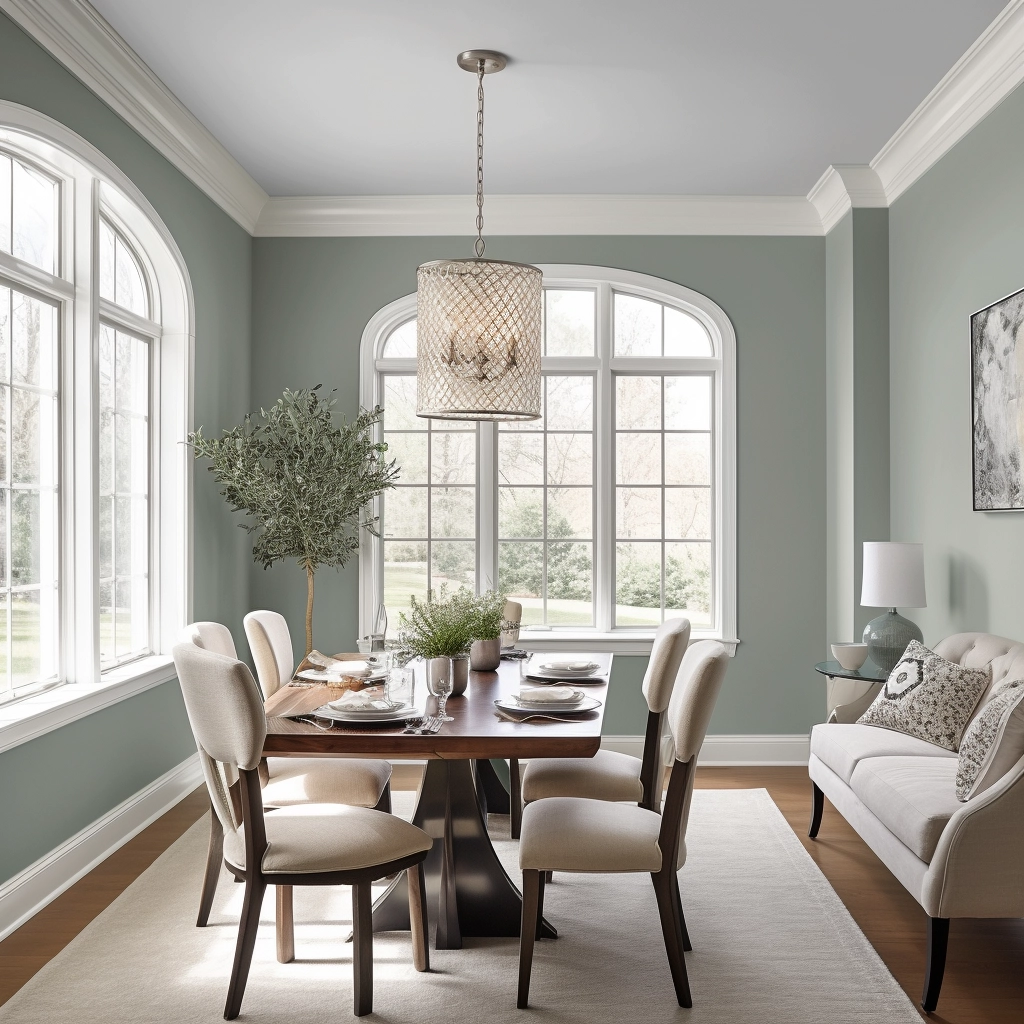 Click here to get a 12″x12″ peel and stick sample of Sherwin Williams Upward!
North Star by Sherwin Williams (SW 6246)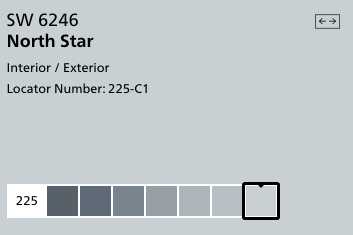 North Star is a sophisticated blue-grey that evokes the crispness of an early dawn frost, exuding a cool and collected ambiance. Its icy appearance provides a sleek and modern touch to interiors, perfect for creating a serene and inviting atmosphere.
Ideal for rooms where you seek tranquility and a touch of modernity, North Star works wonders in living spaces, bedrooms, and even home offices. It can transform a bedroom into a peaceful retreat, or give a living room a chic, contemporary edge.
In larger spaces, North Star can make a room feel more intimate and cozy, while in smaller areas, it can add a sense of openness without being too stark. The cool undertones can also help balance rooms that get a lot of sunlight, maintaining a sense of coolness throughout the day.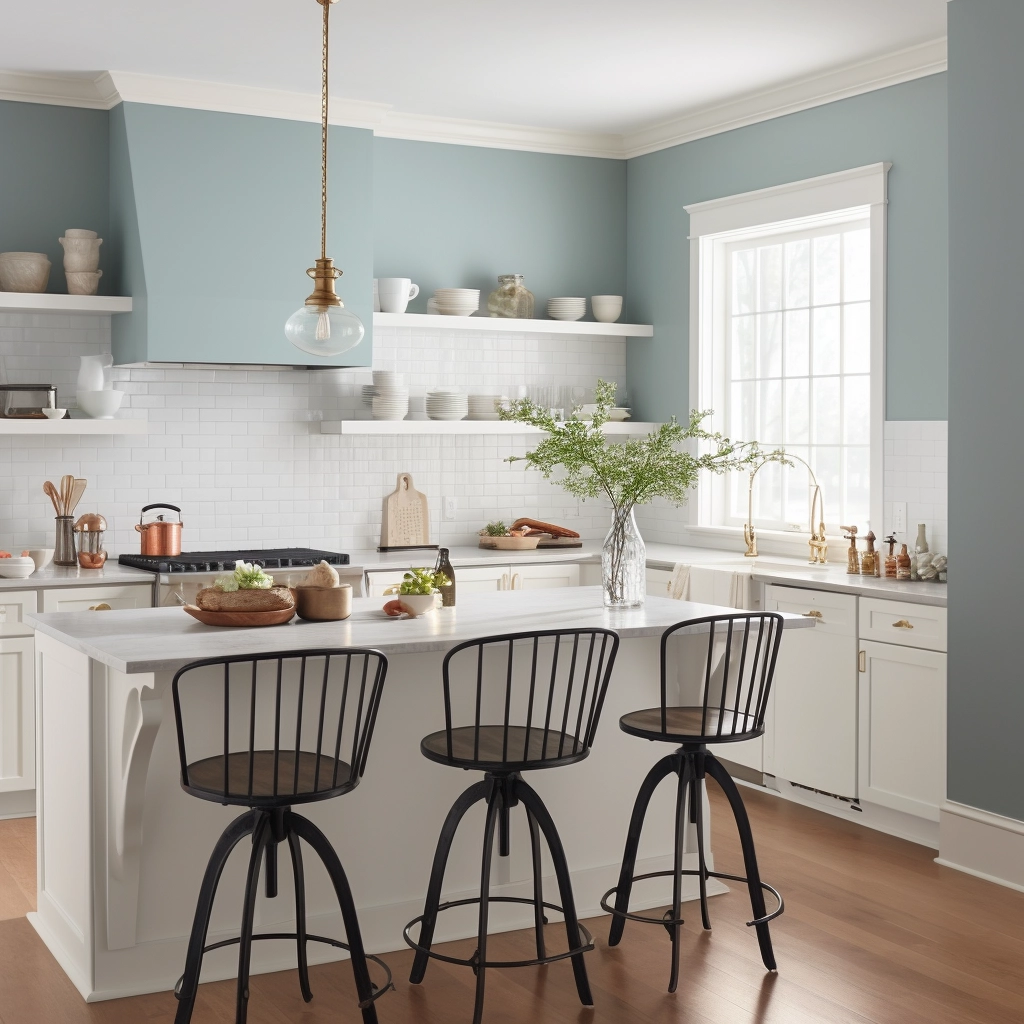 Click here to get a 12″x12″ peel and stick sample of Sherwin Williams North Star!
Windy Blue by Sherwin Williams (SW 6240)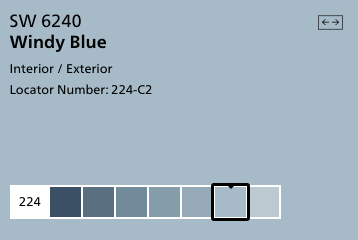 Windy Blue is a light yet deeply saturated blue-gray hue that carries a substantial amount of blue pigment, ensuring it's unmistakably blue, yet its muted tone is tempered to prevent it from dominating a space. This color strikes a perfect balance, making it an ideal choice for those who appreciate a hue that's both impactful and refined.
In practical use, Windy Blue is super versatile. It's a fantastic choice for a living room or dining area, where it adds a touch of elegance without overwhelming the senses. In a bedroom, it promotes a sense of calm and spaciousness, offering a tranquil backdrop for rest and relaxation. Its richness also lends itself well to a bathroom setting, where it can create a spa-like atmosphere.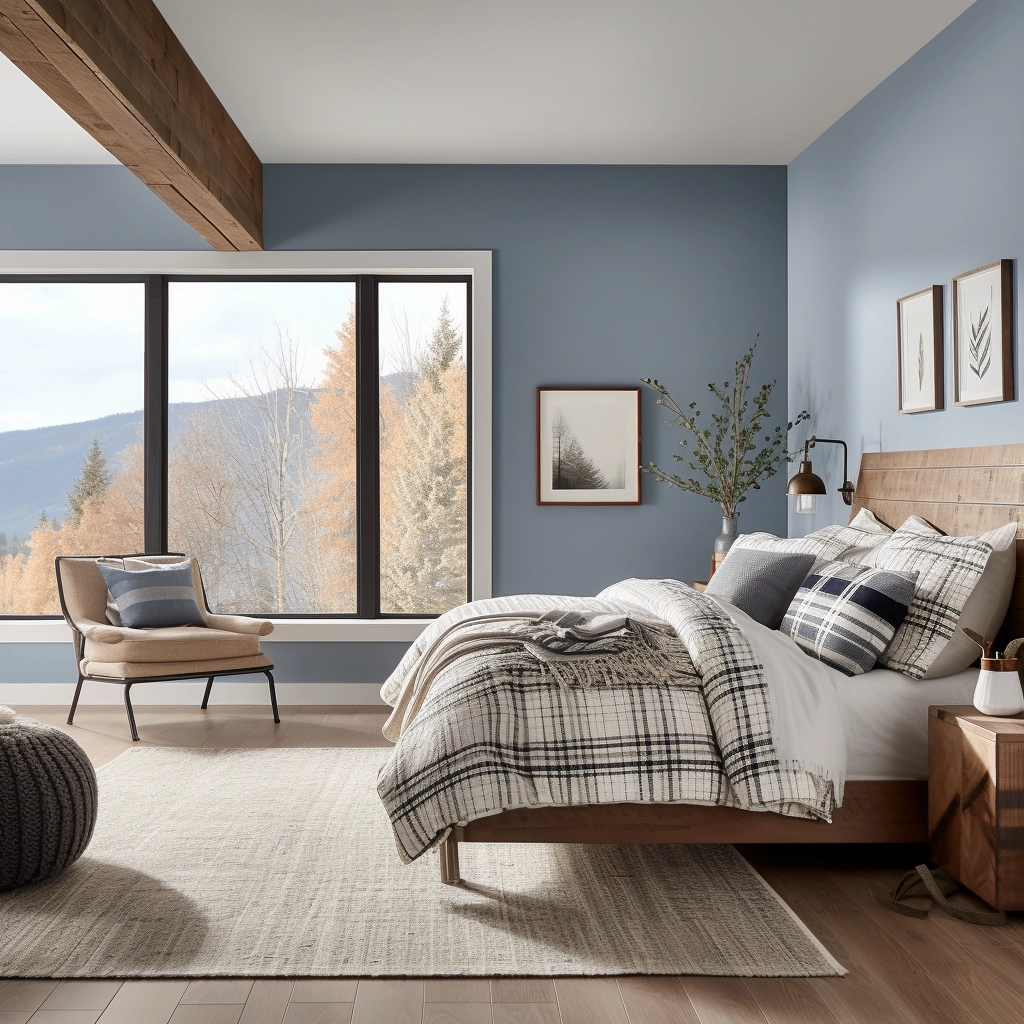 Click here to get a 12″x12″ peel and stick sample of Sherwin Williams Windy Blue!
Aleutian by Sherwin Williams (SW 6241)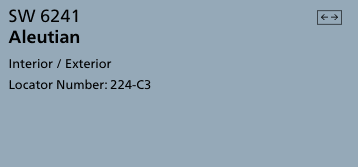 Aleutian is a tranquil blue with a hint of green, reminiscent of the sea, which gives any room a calm, nautical atmosphere. It's an excellent choice for bedrooms, where its soothing qualities can help to create a restful environment conducive to sleep. In bathrooms, Aleutian can transform the space into a spa-like setting, ideal for unwinding after a long day.
Whether you aim for a casual beach house vibe or a more refined coastal elegance, Aleutian adapts to various styles and preferences, making it a go-to choice for those looking to bring a slice of seaside serenity into their homes.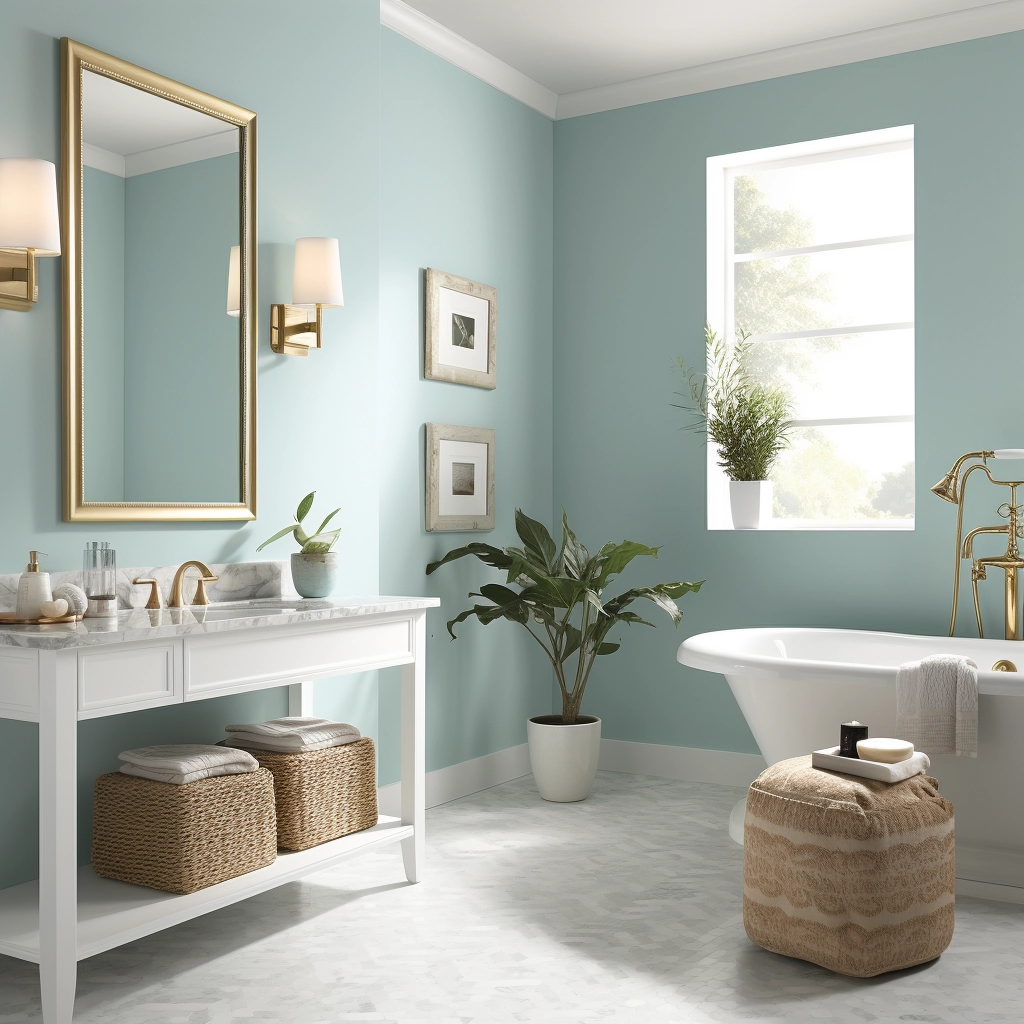 Click here to get a 12″x12″ peel and stick sample of Sherwin Williams Aleutian!
Solitude by Sherwin Williams (SW 6535)

Solitude is a moodier light blue with a touch of purple to it. This shade has enough depth to add character to any room without overwhelming it.
Its understated elegance makes it a great companion for sophisticated living areas and can also offer a refreshing change of pace in a kitchen setting.
Combine it with crisp whites or soft grays for a look that's both timeless and inviting.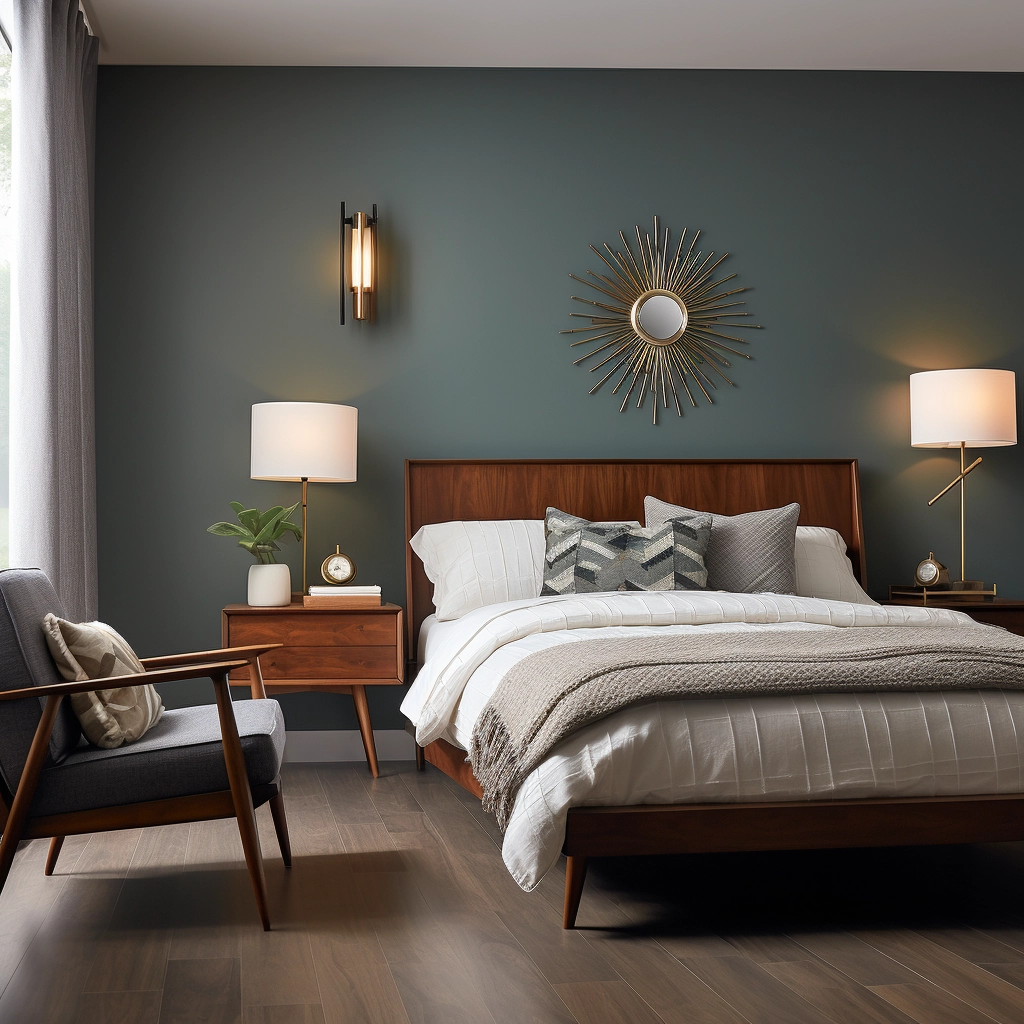 Click here to get a 12″x12″ peel and stick sample of Sherwin Williams Solitude!
Sleepy Blue by Sherwin Williams (SW 6225)

Sleepy Blue is a tranquil hue that captures the serene feeling of twilight. It strikes the perfect middle ground – not too pale and not too bold – making it an ideal choice for rooms designed for rest and quiet. This shade fits beautifully in a snug reading corner or a baby's room, where it brings a calming atmosphere that's just right for lulling you into a state of relaxation.
Its balanced intensity means it can also be a great backdrop for a home office or study area, helping to maintain focus and reduce stress. For a space that needs a touch of softness without sacrificing color, Sleepy Blue is the go-to. It's especially effective in spaces where you want to encourage calm and concentration, away from the hustle and bustle of daily life.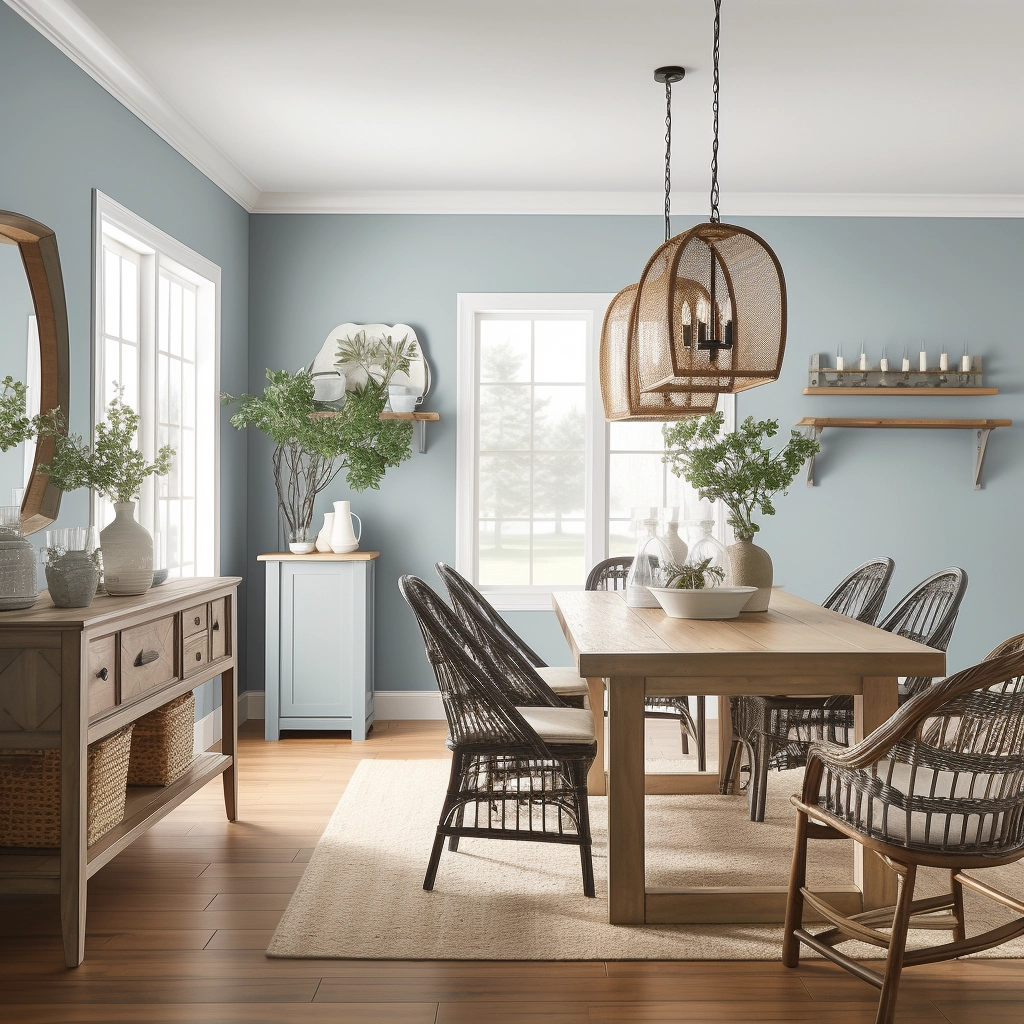 Click here to get a 12″x12″ peel and stick sample of Sherwin Williams Sleepy Blue!
Sky High by Sherwin Williams (SW 6504)

Sky High is a vibrant light blue that brings to mind the cheerful expanse of a summer day's sky. Its brightness is subtle, yet it adds a lively touch to any space it adorns. This color is a great choice for areas where energy and playfulness are desired, like in children's rooms where it can stimulate imagination and fun.
In creative spaces such as art studios or craft rooms, Sky High can inspire with its airy feel and encourage a flow of ideas. It works well with a variety of patterns and textures, from geometric prints that add a modern twist to soft, tactile materials that invite comfort and creativity.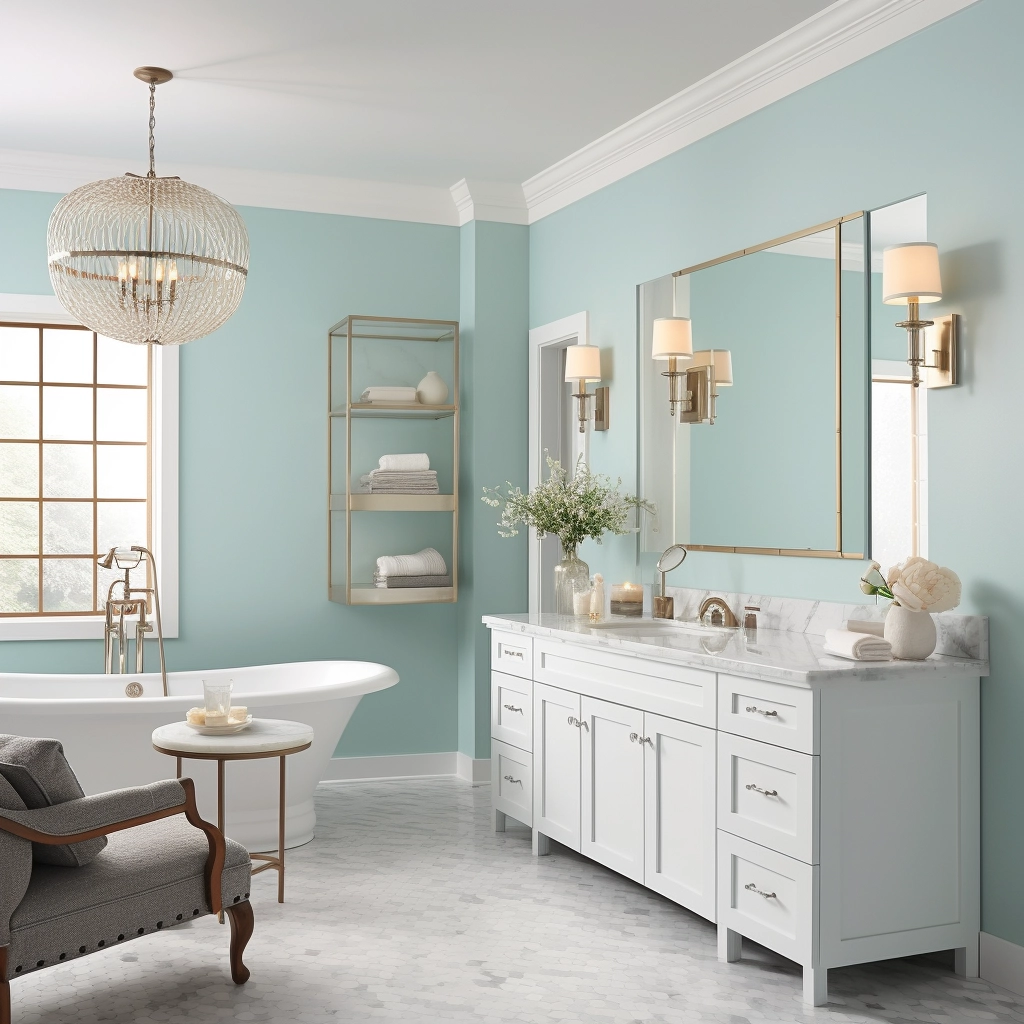 Click here to get a 12″x12″ peel and stick sample of Sherwin Williams Sky High!
What colors pair best with light blue?
Light blue has a lot of great accent colors!
Gray that is either 2 shades lighter OR darker than the blue
Pastel colors such as peach, blush, pale yellow, pastel green
Still not sure what paint color to choose?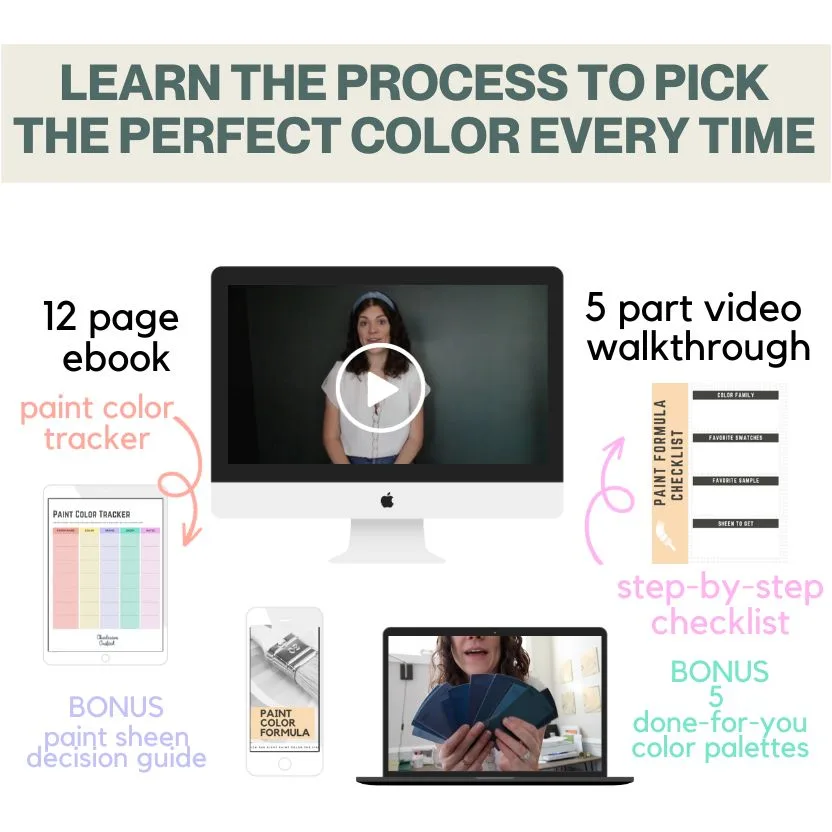 My Paint Color Formula ebook walks you through the painless process of expertly testing paint swatches to ensure you have the perfect color for your home.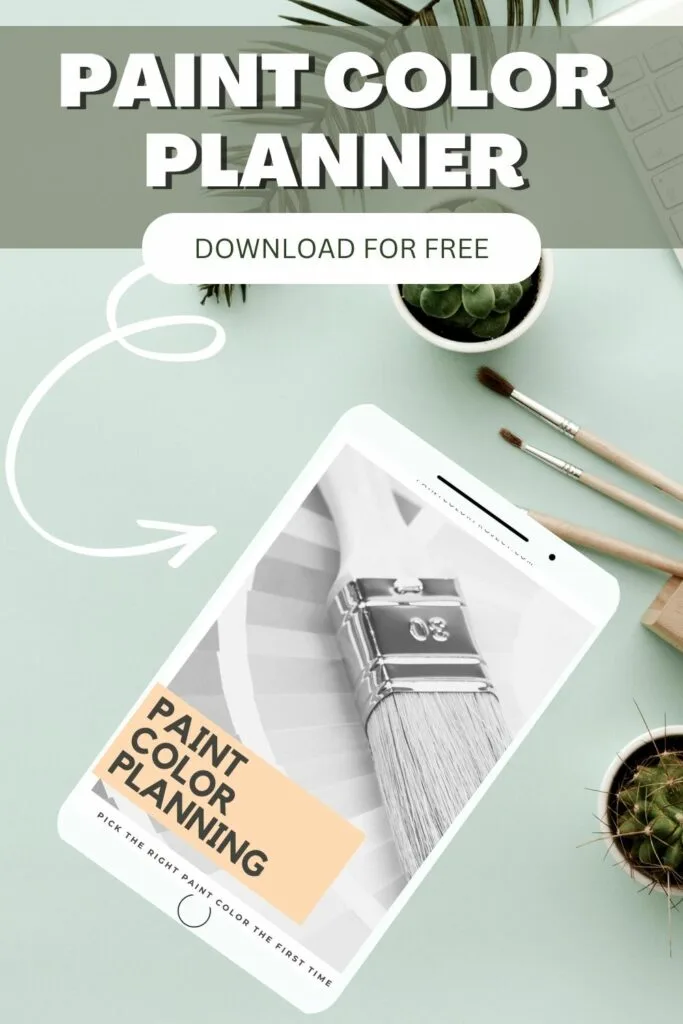 Thanks for reading!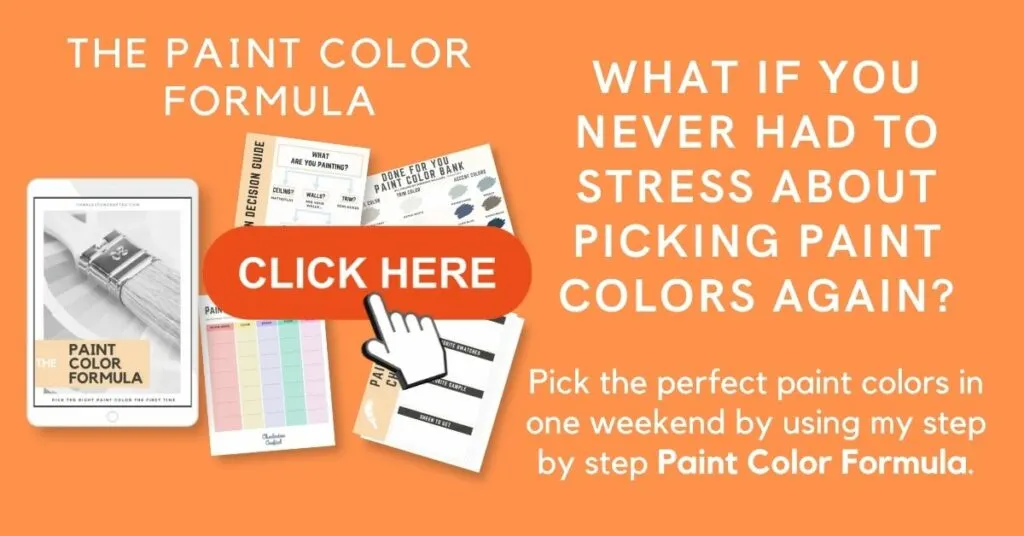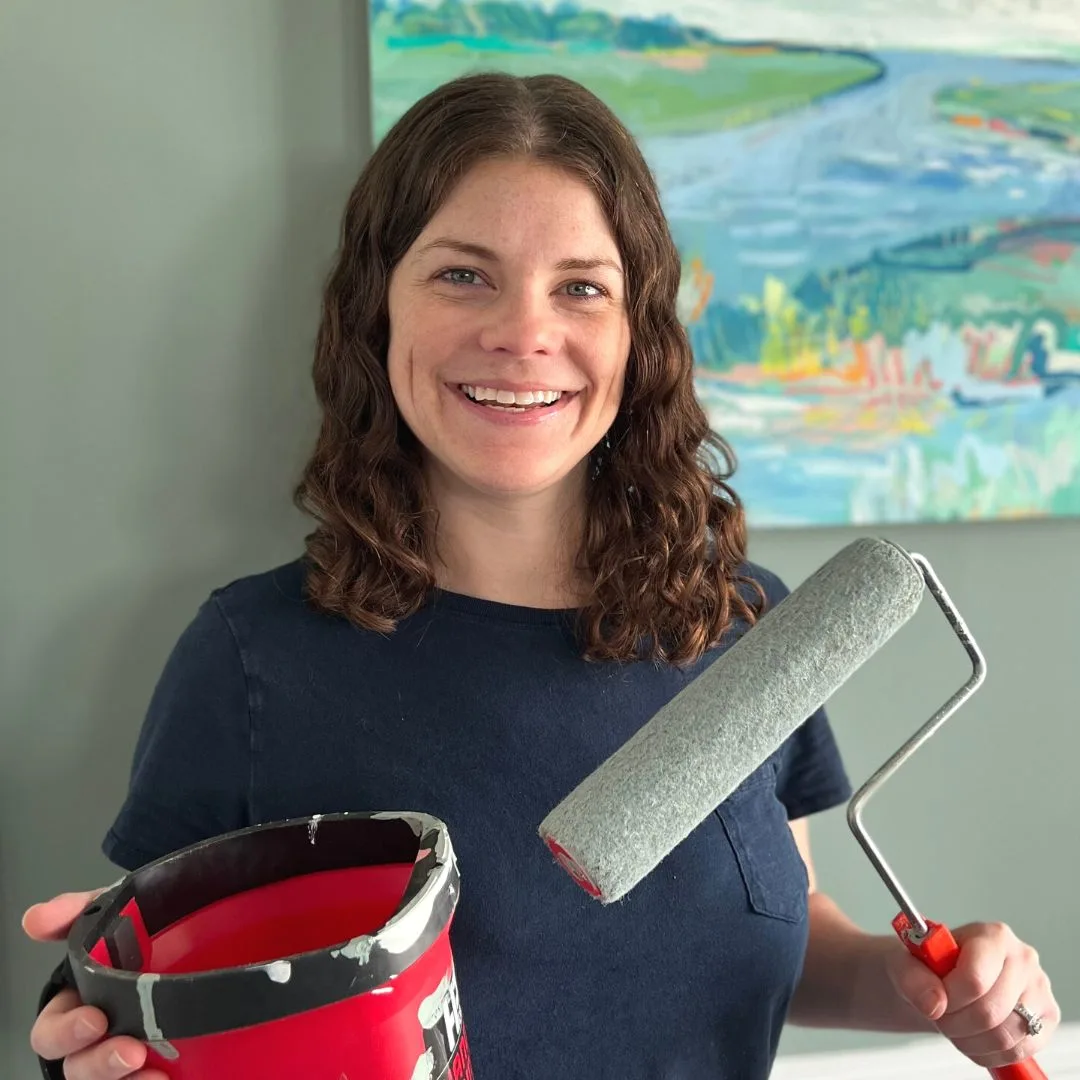 Morgan is passionate about home decor and paint colors. She has been sharing DIY home decor tips since 2012 at CharlestonCrafted.com. From there, she learned to love paint colors, and the Paint Color Project was born in 2022!