Ready to paint the hallways in your home? Here are the best hallway paint colors that work in almost every home!
Like any other part of your house, your hallway deserves your attention when it comes to decorating and, of course, painting it.
So, instead of simply skipping this portion of your home and painting it in plain white, we recommend you sit down and think about which color you can use to liven up the space.
And for those of you who have difficulty deciding, we prepared a list of the best hallway paint colors for your spring renovation this year!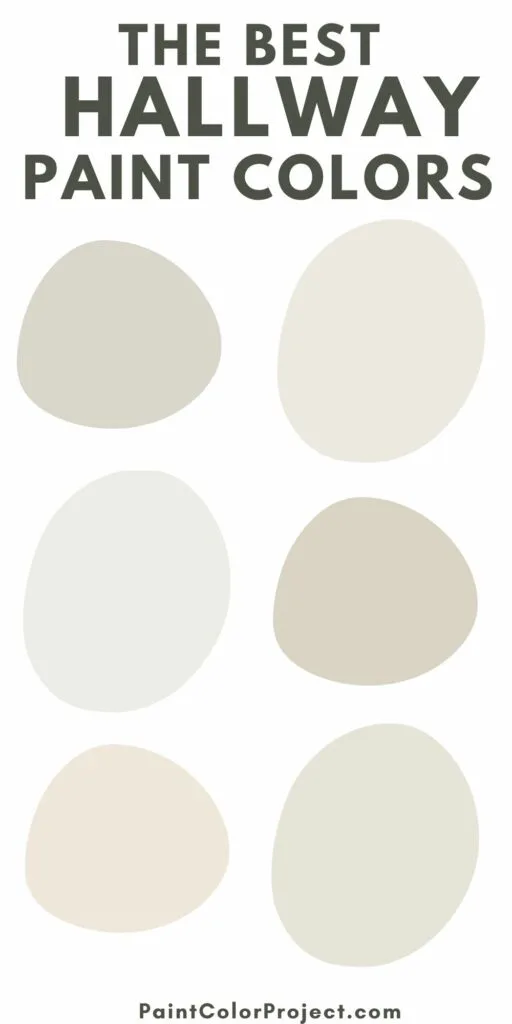 What colors are good for a hallway?
In general, I like to paint a hallway to be continuous in color with any rooms that it is open to. But, if every room is a different color, or if you don't have a color at all yet, you'll need a hallway-specific paint color.
But before we proceed to our carefully-made list of paints, we want to justify our choice of shades you'll see on the list.
Namely, don't expect to find any dark hues because not only are those not trendy, but they'll also only close up your (probably) already tight space, making it seem even smaller than it is.
Going for light & bright shades is the best way to achieve a cohesive and freshened look in your hall space.
We have carefully curated this list of paint color options, but remember that lighting can make a huge difference in how colors look in your actual home.
So, without further ado, let's take a look at the following paint choices and help you find the best and most popular color for a hallway.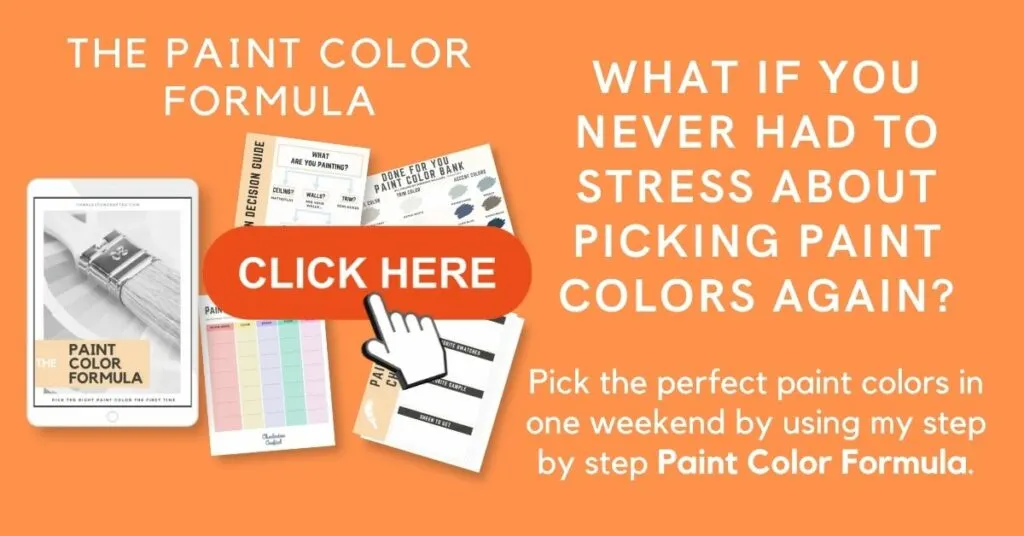 Best hallway paint colors
Here are the best paint colors for hallways in your home!
Pure White- Sherwin Williams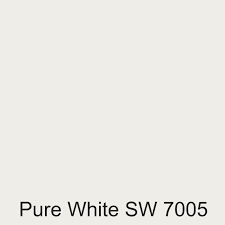 We know that white is always the first color that pops into your mind when you think about one to brighten up a place, and this one adds a subtle twist to it.
It's the brightest one we included in the list, yet it has slight hints of warmth to not make it look too stark. Pure White is perfect to be paired with colorful accent decor, like a multicolored rug or vibrant vase.
Click here to get a peel & stick sample of Pure White.
Oxford White- Benjamin Moore

This is yet another good color to paint a hallway, bringing the neutral and versatile vibes you need. It's a bit cooler when it comes to its undertone, which makes it ideal for pairing it with cool toned floors or doors.
Consider this one big if your hallway is narrow, as it will give the optimal illusion effect and open up the space.
In addition, it also makes a great background if you plan to decorate your hall with family pictures or paintings.
Click here to get a peel & stick sample of Oxford White.
Alabaster- Sherwin Williams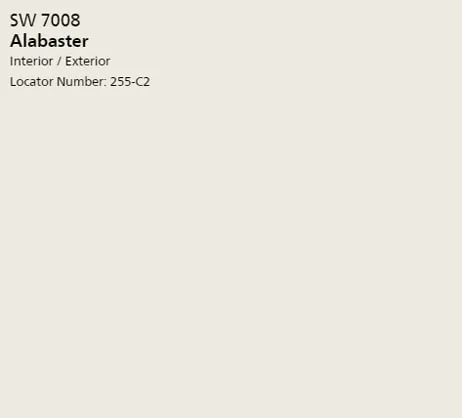 If you're looking for the best neutral hallway paint colors, Alabaster should be the first one to consider.
Its warm, off-white hue makes a good pairing with almost any type of entryway and staircase walls.
Although it's not bright to the point it's stark, it will still go well with all the other shades you chose for your other rooms in the house.
This is the main reason why Alabaster is considered the most popular neutral color for a hallway.
Click here to get a peel & stick sample of Alabaster.
Pale Oak- Benjamin Moore


If keeping things neutral is what you're striving for, then you're going to love this paint hue we picked for you. Pale Oak is a warm-white neutral with a less beige undertone than similar shades.
In other words, it's more of a light grey, but softer, without a cold appearance.
So, if you're looking for something in between the extremes, this is the paint you should reach for.
Click here to get a peel & stick sample of Pale Oak.
Origami White- Sherwin Williams

Although this one is frequently used for painting living room spaces, it also makes a perfect hue to decorate your hallway with.
For one, it complements the majority of palettes, so you'll know it will go well with whichever color your other rooms are painted.
In addition, it always creates the perfect illusion and makes your space look bigger. If you're dealing with tight hallways or improperly lit ones, Origami White is the paint you should choose.
Click here to get a peel & stick sample of Origami White.
Sea Pearl- Benjamin Moore Another one on our list of best hallway paint colors is Sea Pearl.
Although it weighs toward the cool-toned range, this off-white shade has the right amount of great subtones without it looking too cold.
Apart from its gray and beige hints, Sea Pearl is also subtly illuminated with green, allowing you to pair it with crisp white doors or a staircase.
Click here to get a peel & stick sample of Seapearl.
Creamy- Sherwin Williams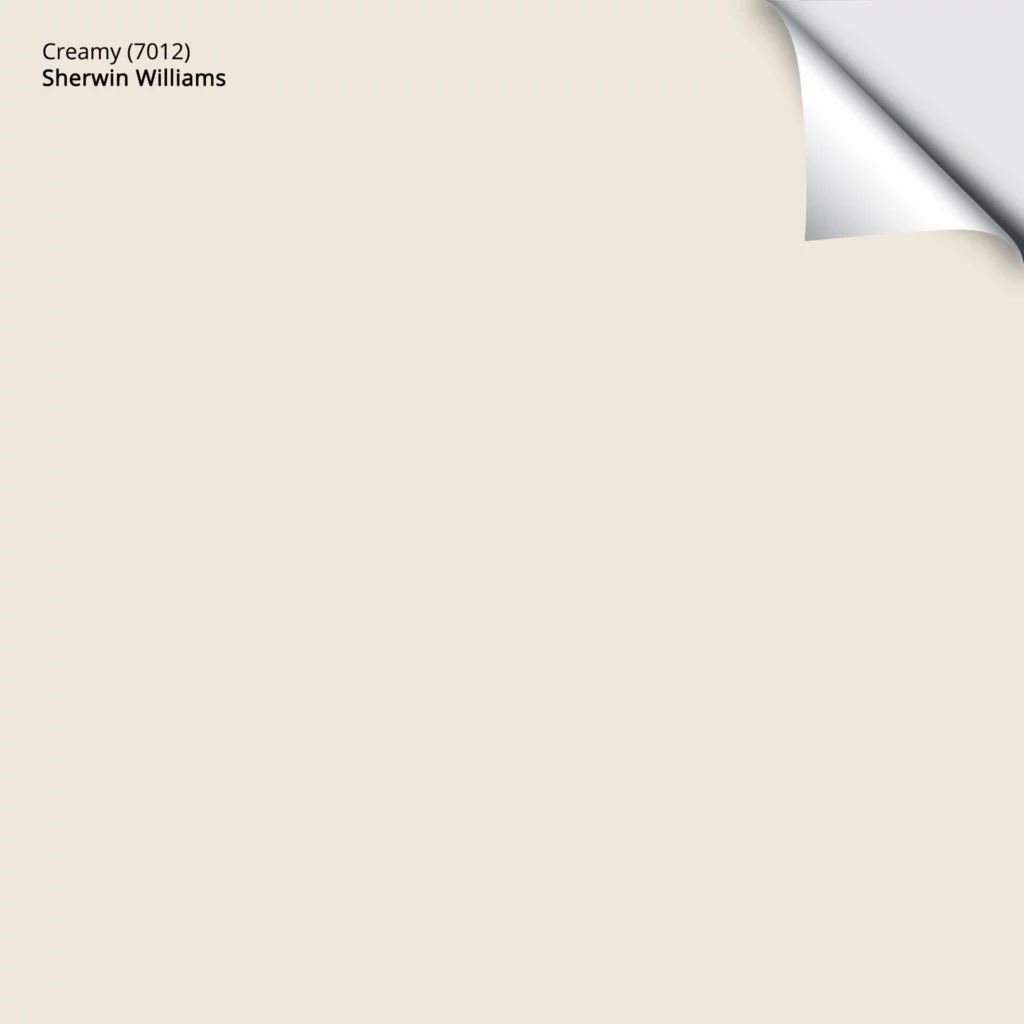 If you love how grey and greige shades look on walls, but your hallway space isn't big enough to welcome them, we have the right solution.
Creamy is the perfect color for cases like yours, giving off warmer tones that soften and open your hall area.
This is also a great solution if your hallway only relies on artificial lighting because instead of soaking in, it reflects the lights, making the space seem brighter and wider than it actually is.
Click here to get a peel & stick sample of Creamy.
Balboa Mist- Benjamin Moore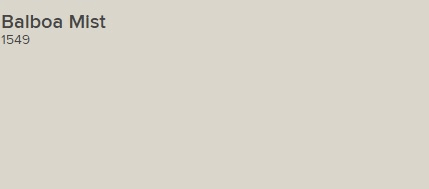 Despite it being a classic shade, greige is still, perhaps, the most popular color for a hallway you will find.
Balboa Mist has an eye-pleasing warm undertone, so many consider it the perfect pale greige.
This is definitely a go-to hue for all those who just can't decide which one to choose, as it works well with many decor ideas.
Click here to get a peel & stick sample of Balboa Mist.
Stony Ground- Farrow & Ball

If you're searching for paint that bends toward the neutral range but still pairs well with the rest of your rooms' aesthetics, choosing Stony Ground is a great bet.
This one is great to calm down your entrance while, at the same time, it makes a seamless tie to the rest of your home. Its subtle red hint is what gives it warmth, allowing it to be combined with white trims.
Click here to get a peel & stick sample of Stony Ground.
Edgecomb Gray- Benjamin Moore

Our last suggestion for a good color to paint a hallway is Edgecomb Gray– an airy and soft neutral that is well-balanced in its beige and gray undertones.
This makes it an ideal choice for hallway spaces, adding a refreshing touch to the overall place. And if you already had your living room painted with it, then you shouldn't think twice before purchasing the same shade for your hall.
Click here to get a peel & stick sample of Edgecomb Gray.
Final Thoughts
We hope our expert recommendations for the best hallway paint colors will help you choose the one you'll be very pleased with.
Remember that staying away from darker shades is the ultimate formula for making your space look bright and inviting, and you shouldn't have any problem deciding on which hue to use.
Also, don't forget to get our free paint color planning worksheet and do the job like a pro!
Still not sure what paint color to choose?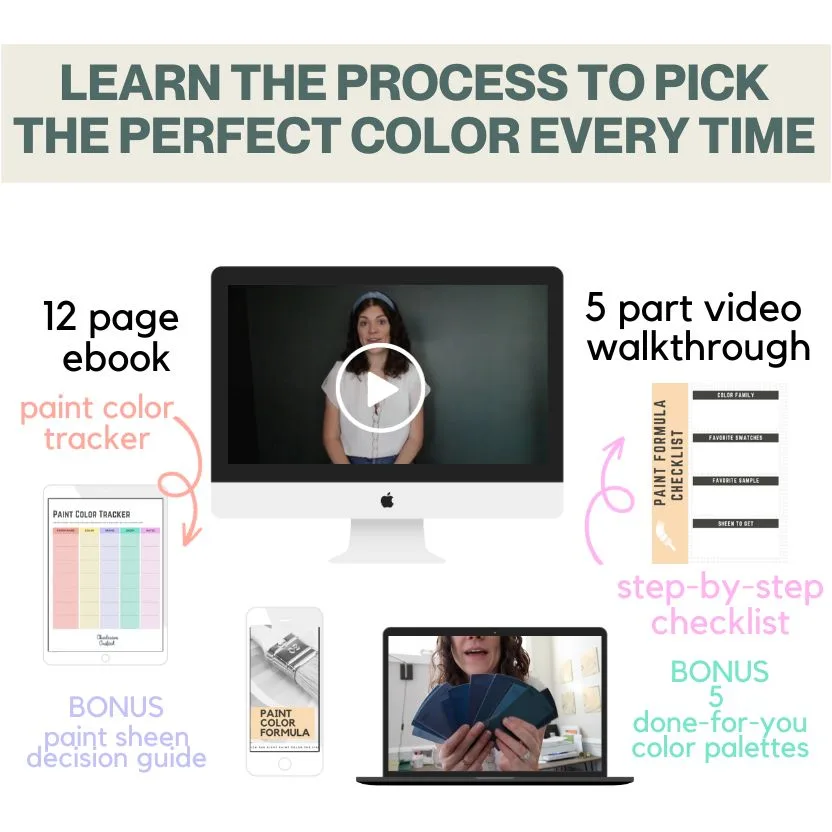 My Paint Color Formula ebook walks you through the painless process of expertly testing paint swatches to ensure you have the perfect color for your home.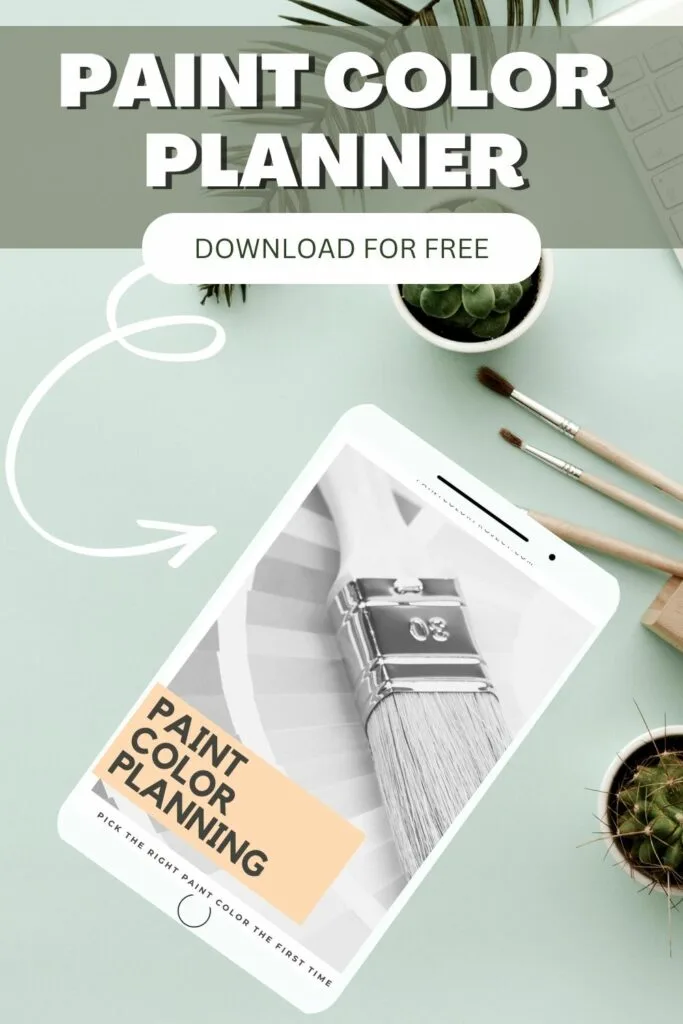 Thanks for reading!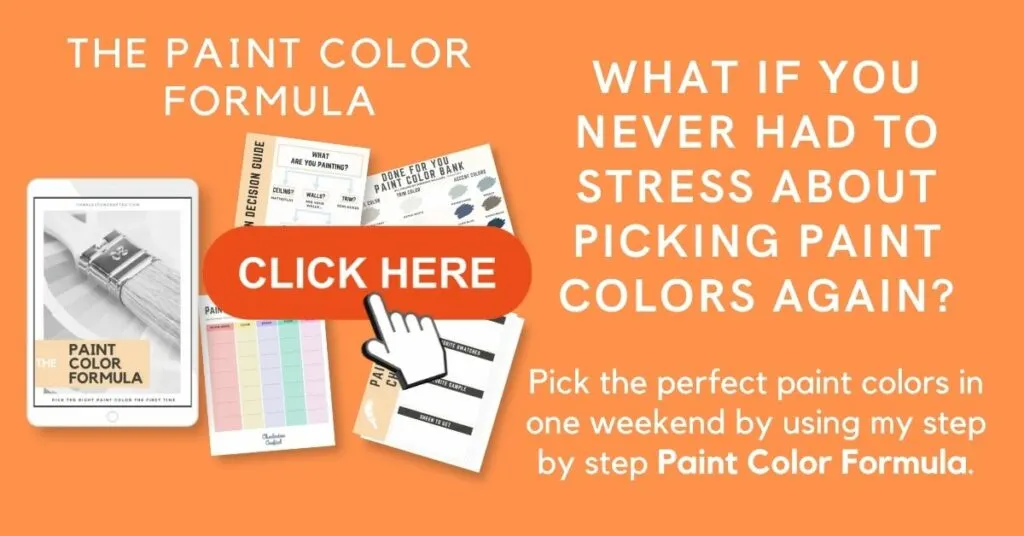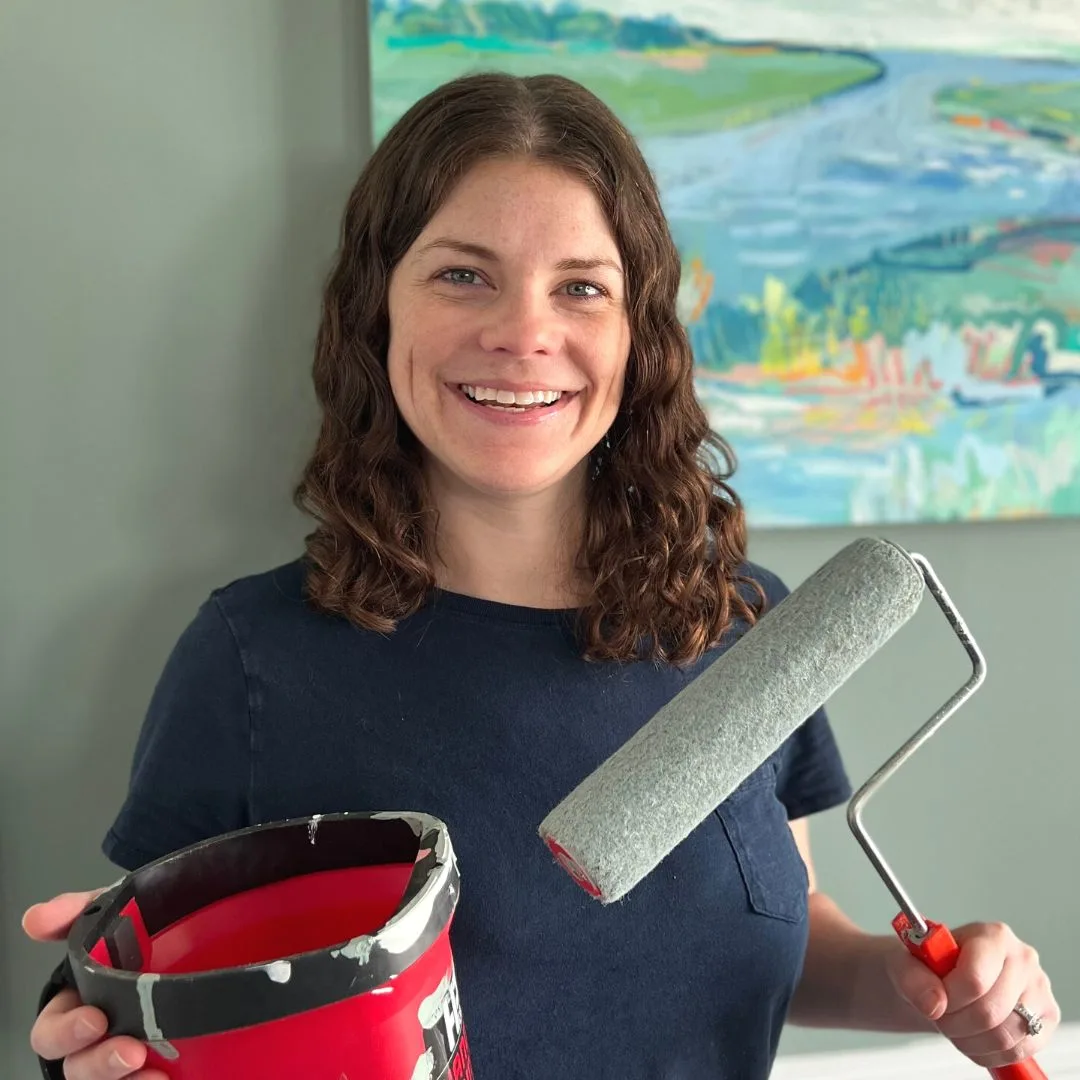 Morgan is passionate about home decor and paint colors. She has been sharing DIY home decor tips since 2012 at CharlestonCrafted.com. From there, she learned to love paint colors, and the Paint Color Project was born in 2022!