Wondering what colors will be trending for home decor in 2022? Here are the new decorating colors for 2022, as predicted by the experts!
Trends change quickly and that is super true is home decor.
Decorating trends come and go. And, while I like to have a timeless feeling home, it can be nice to pull in some interior design trends to keep your space feeling fresh.
Decorating with neutral colors gives you the option to bring in the color trends for 2022 and then bring in new colors the next year, too.
Check out all of my predicted interior design trends for 2022!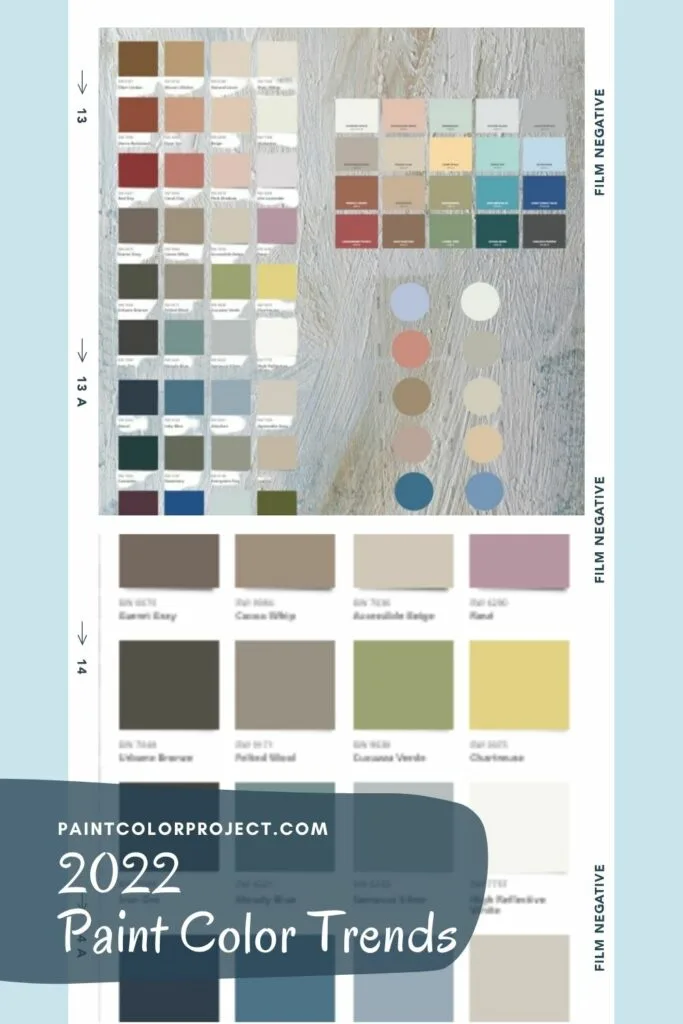 How to use trending colors
You might not want to redesign your home every year, but you can definitely pull the hot colors for the year in as accent colors. This makes a space feel fresh for little effort.
Accents could be used for:
Accent walls (painted or wallpaper)
Pillows or throw blankets
Secondary colors in rugs or other patterned textiles
Color palette for art and wall art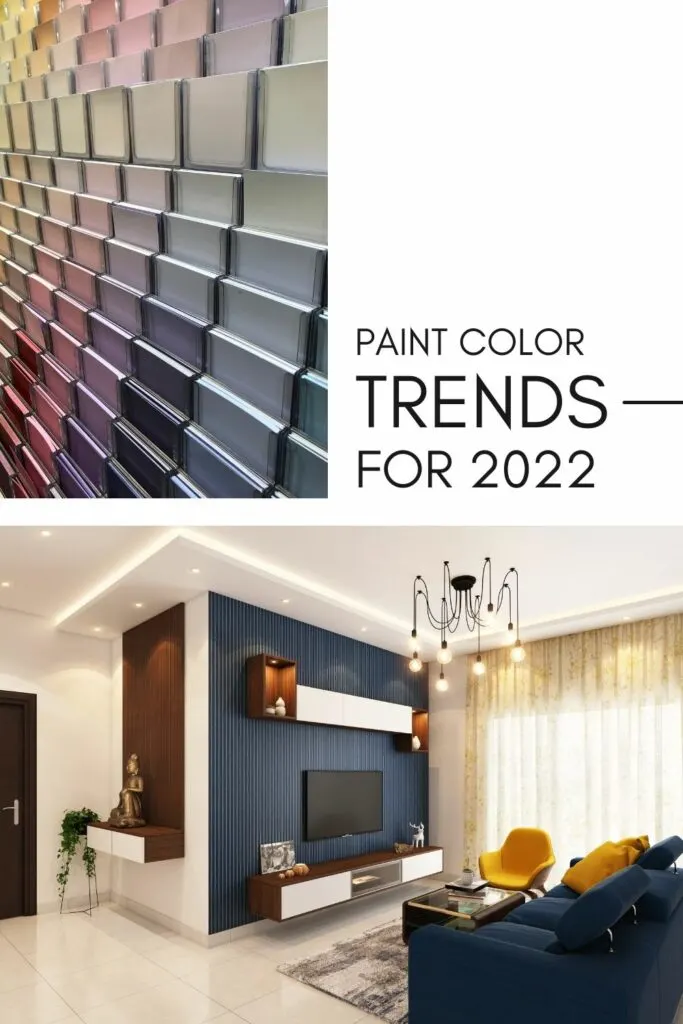 My overall predictions for interior paint colors for 2022
I think that most color brands will choose themes for colors that involve fresh starts and rebirth. 2020 and 2021 have been these sort of big bad negative years, and so I'd expect them to go in an upbeat, optimistic direction for thr future.
Based on the colors for last year and the way that 2021 has been going, I predict a lot of warm neutrals for 2022. This could be light greige and tan colors but also darker, deep earth tones.
Here are my predicted trending houseplants for 2022!
Accent colors for 2022
I think that green is the perfect accent color for 2022. Look for something dusty – with a lot of gray undertones – so it feels earthy but not at all bright or neon.
I also think that bold black and white tones will be popular for neutral tone-on-tone color schemes.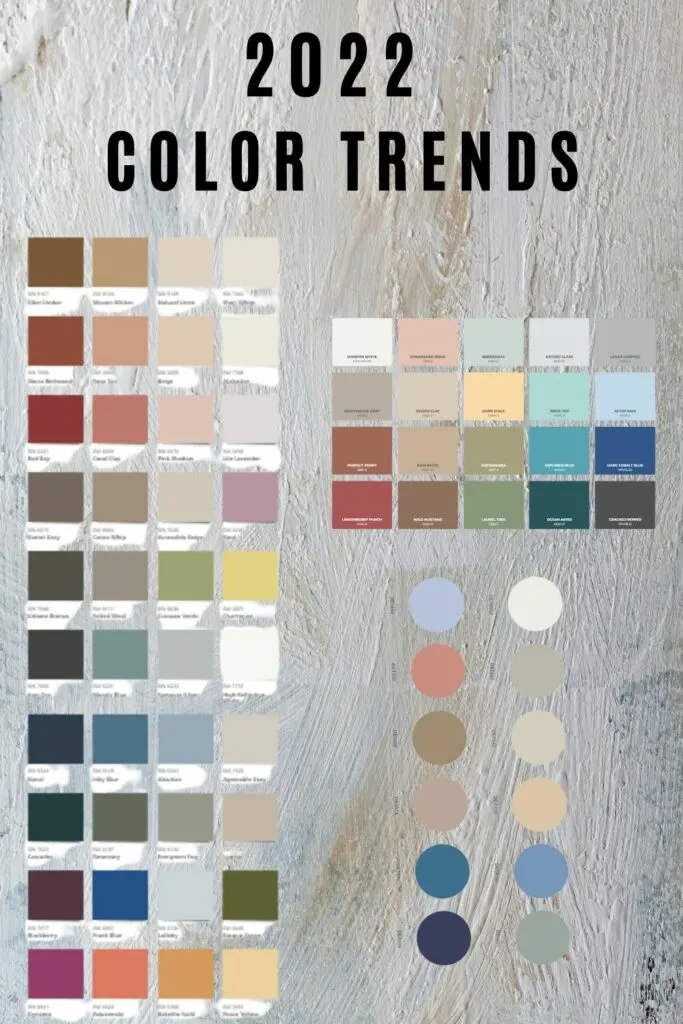 Color Experts Color of the Year 2022
Behr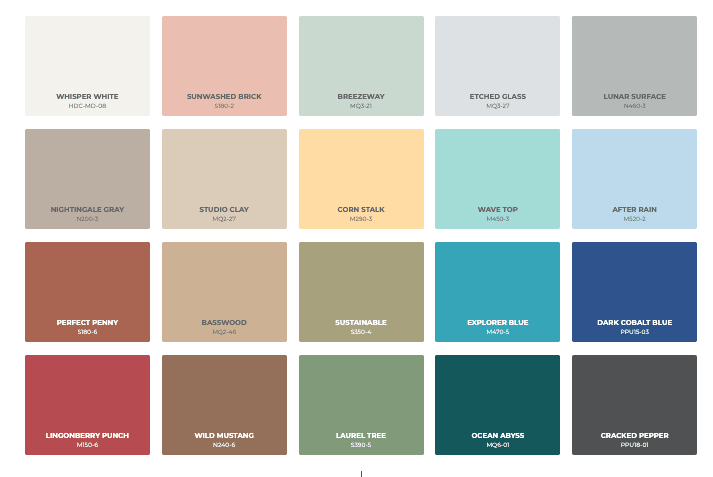 Behr's color of the year is Breezeway, a light dusty mint green color. It symbolizes a breath of fresh air.
They paired it with the following colors:
Whisper white
Sunwashed Brick
Etched Glass
Lunar surface
Nightingale gray
Studio Clay
Corn Stalk
Wave Top
After Rain
Perfect Penny
Basswood
Sustainable
Explorer Blue
Dark Cobalt Blue
Lingonberry Punch
Wild Mustang
Ocean Abyss
Cracked Pepper
Farrow and Ball
Farrow and Ball's predictions for 2022 include a 5 color palette, with a focus on feeling human and having an eclectic feel.
I absolutely love the blue and green and white. The yellow and red are an extra eclectic pop, that's for sure.
The colors are:
Babouche (mustard)
School house white (warm white)
Breakfast Room Green (dusty emerald)
Stone Blue (bright, medium blue)
Incarnadine (cherry red)
PPG Paints
PPG's trend for 2022 is Horizon – hope, reflection, and a new start. See a trend?!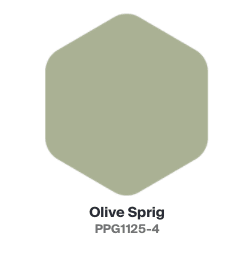 Their color of the year is Olive Sprig, which is a very light and airy olive green color. I love it!
They also released 3 color palettes – invaluable (dark and rich), introspective (soft and bright), and inspired (very bight).
The colors are:
Oyster shell
Gooseberry
Onyx
Ancient Copper
Vining Ivy
Intrigue
Candlelit Beige
Oceania
Winter's Breath
Guacamole
Castle Stone
Ancestral
Antiquity
Olive Sprig
Lotus Petal
Imagine
Carrot Cake
Magic Want
Pine Whisper
Burnt Red
Tea Time
Silver Service
Wistful Walk
Peace
Edamame
Yellow Cornflower
Paris Pink
Isle Royale
River Rouge
Atrium White
Coral Silk
Cenote
Mirabella
Chilled Mint
Aloha
Calypso Berry
Lettuce Alone
Light Sage
Sherwin Williams

Sherwin Williams released a 40 color color palette for 2022, focusing on creativity, intention and exploration and the fact that things are always changing.
Their theme is starting anew, which is fitting for the mess that the past 2 years have been.
This is broken up into 4 color palettes being Dreamland (pastels), Method (earth tones), Opus (jewel tones), and Epherma (bright, nut not quite neon, colors)
The colors include:
Uber Umber
Woven Wicker
Chartreuse
Bakelite Gold
Beige
Cocoa Whip
Garret Gray
Iron Ore
Aleutian
Coral Clay
Naval
Samovar Silver
Red Bay
Blackberry
Rose Tan
Natural Linen
High Reflective White
Rosemary
Felted Wool
Cucuzza Verde
Lite Lavender
Rose
Dynamo
Alabaster
Pink Shadow
Sierra Redwood
Peace Yellow
Inky Blue
Cascades
Moody Blue
Basque Green
Rejuvenate
Dunn Edwards

Dunn Edwards' color trends for 2022 is focused on soft colors, warm wood tones, and an overall calm, soothing feel.
Their 2022 colors are:
Almond Milk (warm white)
Reclaimed Wood (dark greige)
Bay Salt (light greige)
CLiff's View (tan)
Ocean City (bright denim blue)
Casting Shadow (dusty green)
Prim Blue (sky blue)
Rose de Mai (coral)
Tuscan Mosaic (warm brown)
Frontier Land (pinkish tan)
Big Sure Blue Jade (teal)
Singing the Blues (dark purpley blue)
Benjamin Moore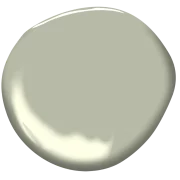 Benjamin Moore released their 2022 color of the year – October Mist! It is a very light olive green color.
Benjamin Moore say that it's the color of the stem of a flower! It creates a blank canvas for other colors to "blossom"!