Looking for a light and bright green paint color? I am obsessed with Behr Riverdale! Here's the undertones, coordinating colors, and trim colors!
Green paint colors are really on trend. But, green can be intimidating to use.
Here are my favorite green paint colors!
A light green paint color with gray undertones is the easiest way to use green paint. Gray undertones keep colors looking a bit more muted and neutral.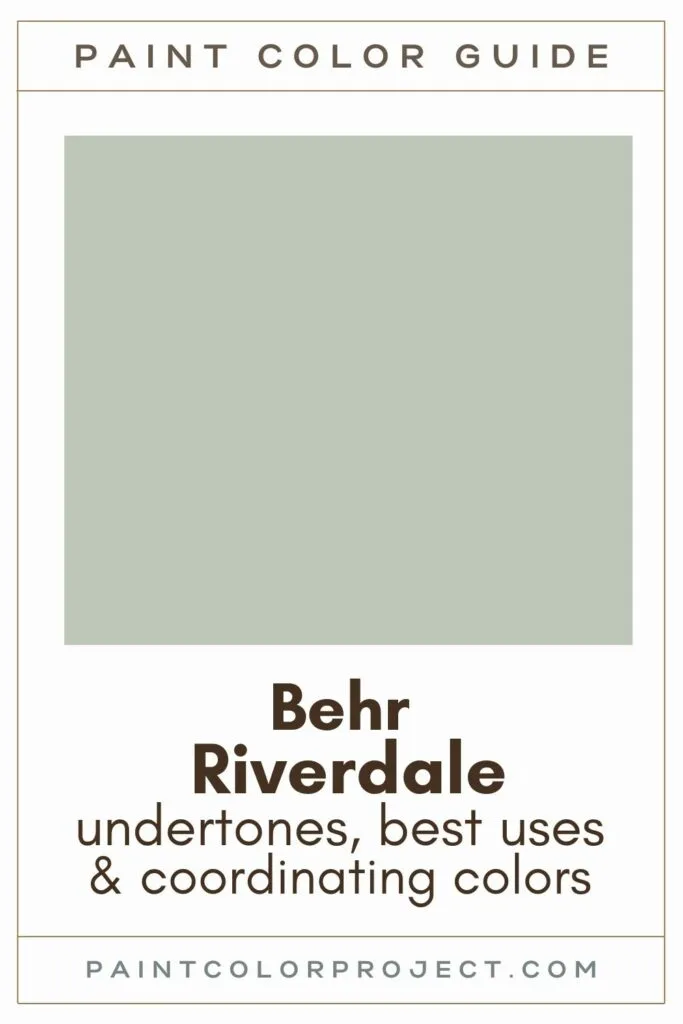 Behr Riverdale N410-3
Color Family
This is a green color. It is sometimes labeled as a gray – but I really think it is a green and not a gray.
Light Reflectance Value
LRV: 55 – on the lighter side of things
Light Reflective Value is the measurement of how much light a color bounces around. This is on a scale of 0 to 100 with 0 being pure black and 100 being pure white.
RGB Colors
R: 190 G: 197 B: 186
RGB describes the amount of each color – red, green, and blue – present in a color. This is on a scale of 0 to 255 for each color. This is basically the color mix to make the color!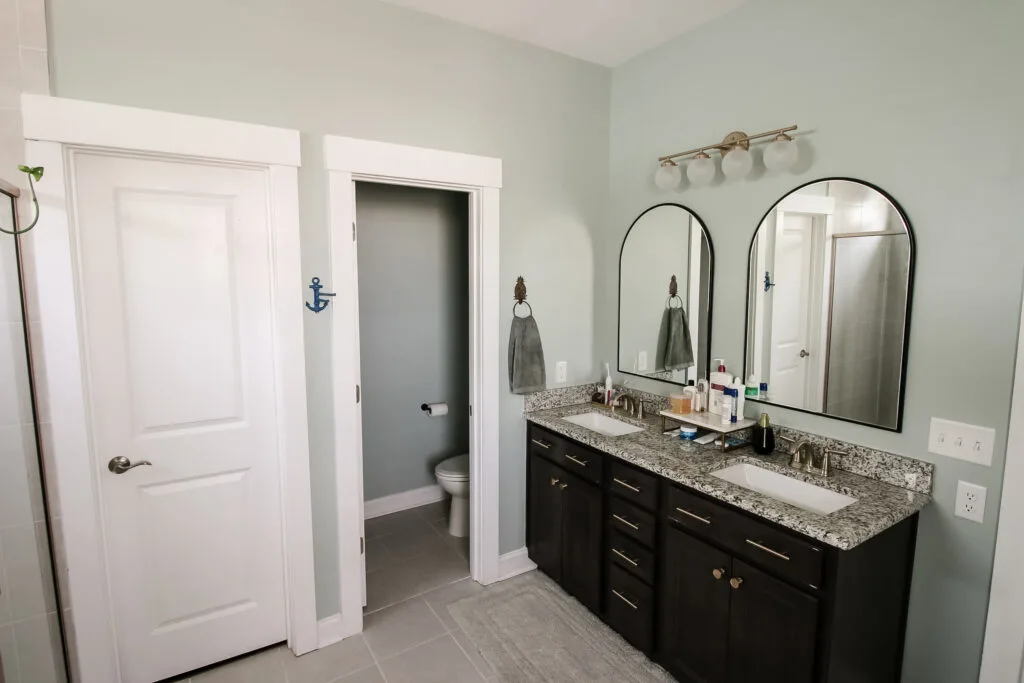 Hex Code
#BEC4BA
Undertones
This color is green with a lot of gray undertones. That gives it a muted look. I see it described as a gray with green undertones sometimes, but it is DEFINITELY green in person.
Best uses
We used this color for our bathroom – it gives an instant spa-like feel. It also makes for a great light, bright guest bedroom, living room, or kitchen.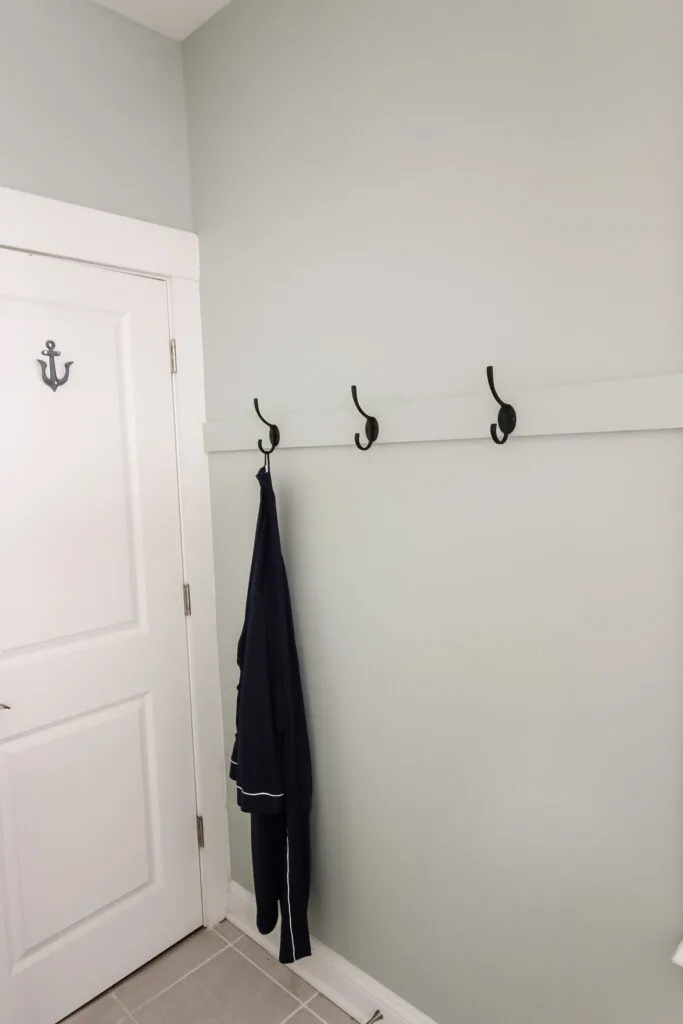 Similar Colors
Behr Engagement Silver
Behr Rhino
Benjamin Moore Gray Whisp
Sherwin Williams Comfort Gray
Valspar Irish Moor
Coordinating Colors
I like to pair this color with light shades – like a white, light gray, or tan. This is best for a spa-like look. For a more modern, high contrast look, pair it with navy blue, charcoal gray, or black.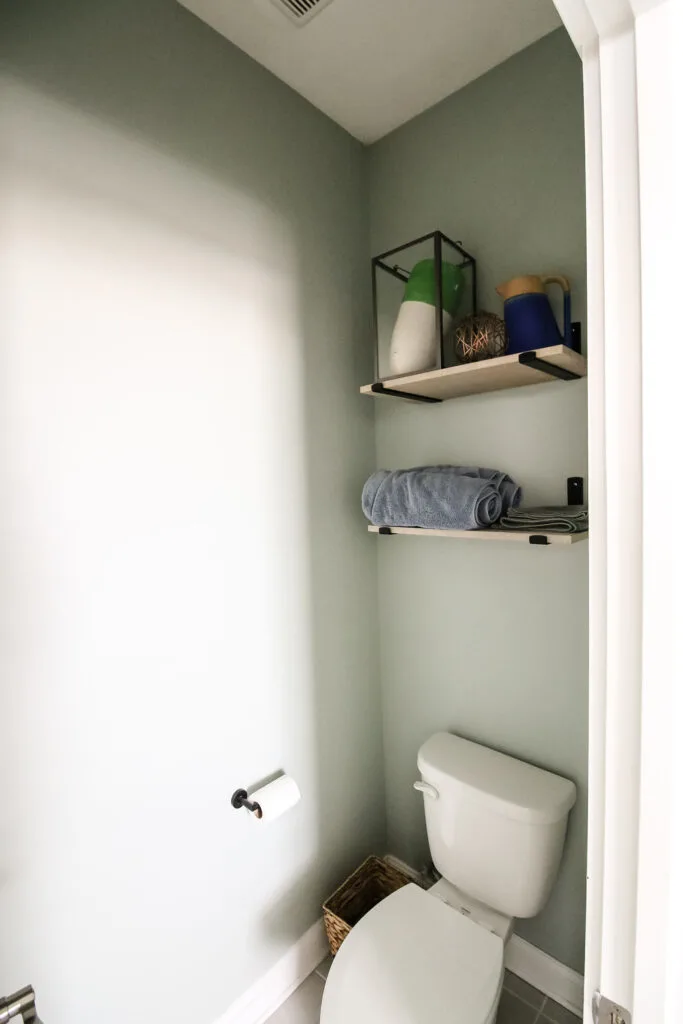 Trim Colors
I prefer to pair this color with a crisp white paint color for trim.
Bright white trim colors:
Benjamin Moore Simply White
Sherwin Williams Extra White
Behr Ultra Pure White
Still not sure what paint color to choose?
My Paint Color Formula ebook walks you through the painless process of expertly testing paint swatches to ensure you have the perfect color for your home.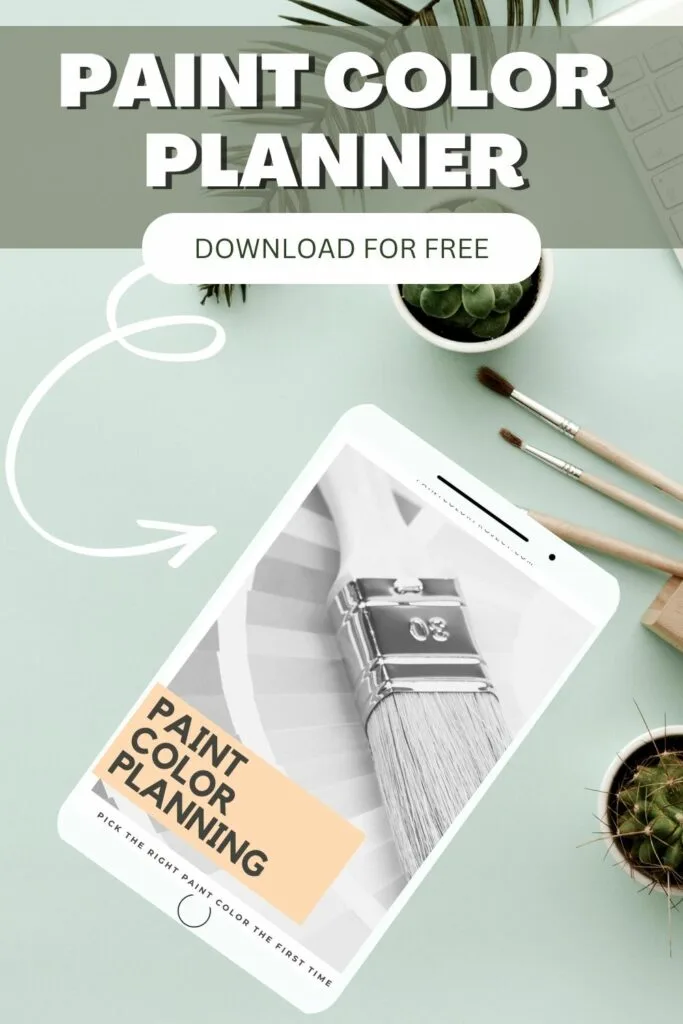 Thanks for reading!