Looking for the perfect off-white paint color for your home? Let's compare Greek Villa vs White Dove to see if one might be perfect for your space!
Paint colors that straddle the line between off-white and white are very popular. They offer a neutral background of white while also providing a bit of warmth to a space.
Off-white and white paint colors continue to be popular, and there are a lot of good choices out there.
Today I want to compare two shades of off-white paint – Sherwin Williams Greek Villa and Benjamin Moore White Dove.
Let's talk about the difference between these two popular shades.
Read my full review of Greek Villa
Read my full review of White Dove
Greek Villa vs White Dove
Greek Villa and White Dove are popular off-white paint colors that share a lot of similarities.
There are a few small differences that are helpful to know about before picking one over the other!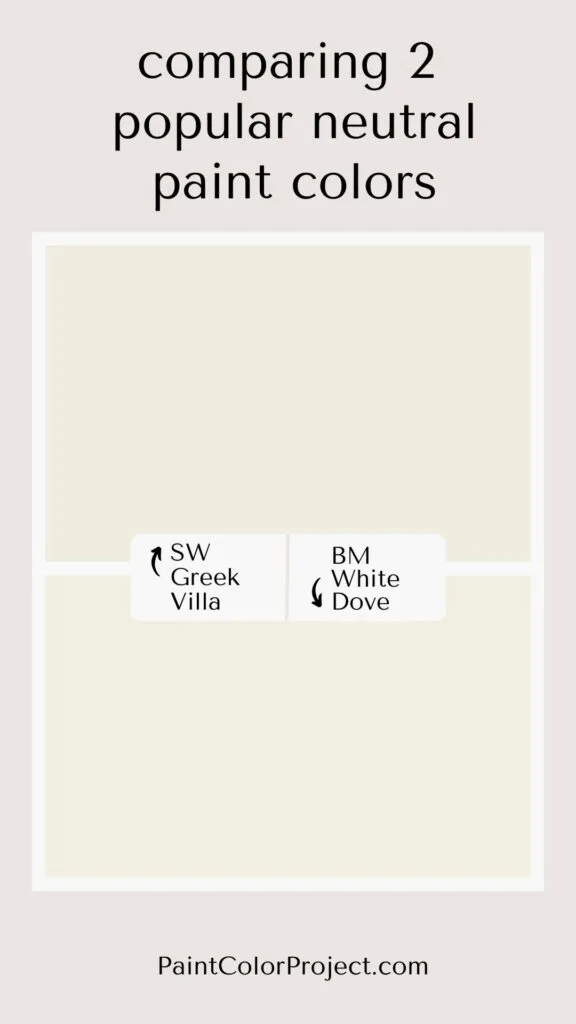 What is similar about Greek Villa vs White Dove?
Greek Villa and White Dove are both off-white paint colors, right on the edge of white and off-white. They have similar levels of color depth.
They both have warm yellow undertones, which will be more apparent in south-facing rooms with lots of natural light.
These two colors are popular neutral paint colors, as they work as whole-house paint colors.
What is different about Greek Villa vs White Dove?
White Dove is slightly lighter and brighter than Greek Villa, although the difference is minimal.
Greek Villa's yellow undertones are weaker than White Dove's. White Dove has stronger yellow undertones that are more apparent in warm lighting.
In addition to its warm yellow undertones, White Dove also has slight green undertones that appear in certain lighting.
Overall, White Dove often appears as more of a muted, white color, and Greek Villa is slightly darker and creamier.
| | | |
| --- | --- | --- |
| | Greek Villa | White Dove |
| LRV | 84 | 83 |
| RBG | R:237 G:234 B:224 | R:239 G:238 B:229 |
| Undertones | yellow and beige | yellow and slightly green |
Light Reflectance Value
Light Reflective Value is the measurement of how much light a color bounces around.
This is on a scale of 0 to 100 with 0 being pure black and 100 being pure white.
Generally, anything with an LRV from 72-82 is considered off-white, with anything higher than 82 being true white.
This means both Greek Villa and White Dove are considered off-whites.
White Dove is slightly lighter and brighter than Greek Villa, but with LRVs 83 and 84, the difference is small.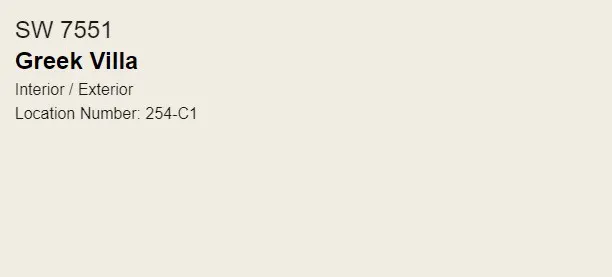 Undertones
Both Greek Villa and White Dove have warm undertones. Greek Villa has warm yellow and beige undertones, and White Dove has warm yellow and slightly green undertones.
Both colors will look warmer and more off-white in south-facing rooms which get lots of natural light.
White Dove may look slightly yellow in these rooms as well, as its yellow undertones are stronger than Greek Villa's.
On the flip side, both colors will look crisper and whiter in north-facing rooms that don't get as much natural light. White Dove may also appear slightly dingy in these spaces.
How do I decide between these two colors?
Both of these paint colors are great off-white paint colors.
If you are trying to avoid hints of yellow, I'd go with Greek Villa, especially in south-facing rooms.
Think about how you want a room to feel. White Dove will often appear a bit white and lighter, and Greek Villa will often be a bit creamier and cozier.
It's important to swatch colors on your wall to be sure they look good – day and night – in your actual space before committing.
BM White Dove Color Palette
Join the (free!) PaintColorProject+ community to access this exclusive color palette! Once you join, you can right click & save the palette image!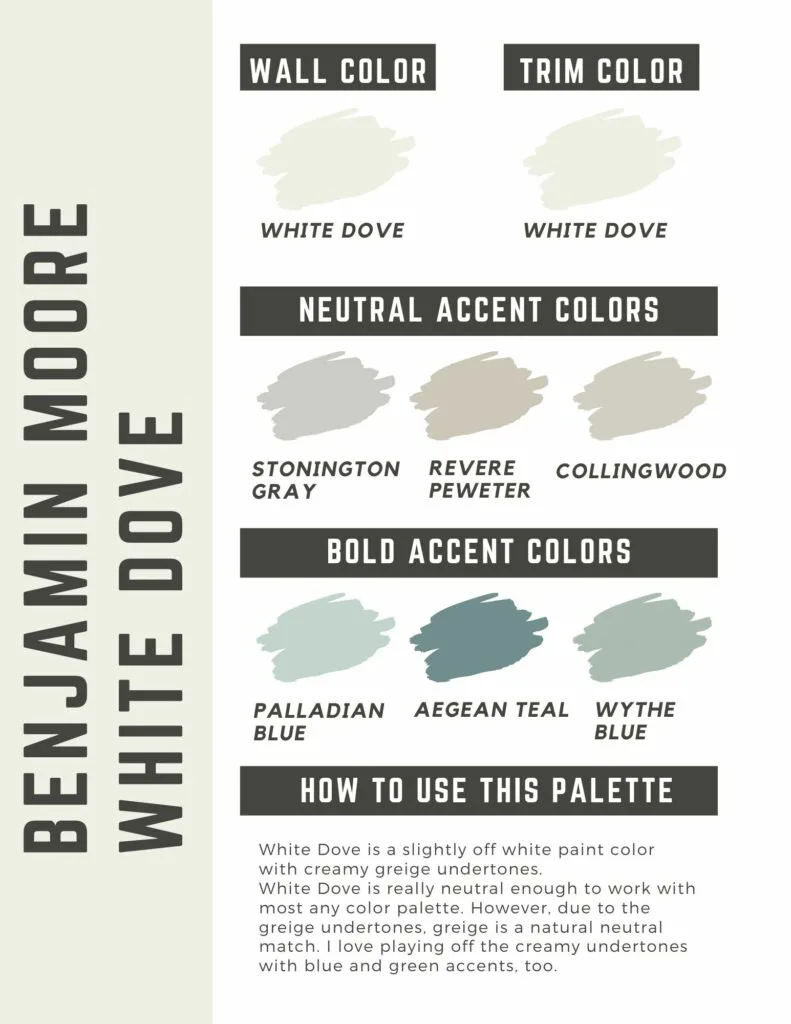 Before you go…
Once you pick your paint color, you want to get the best possible price on it! Check out our guide on when house paint goes on sale!
Still not sure what paint color to choose?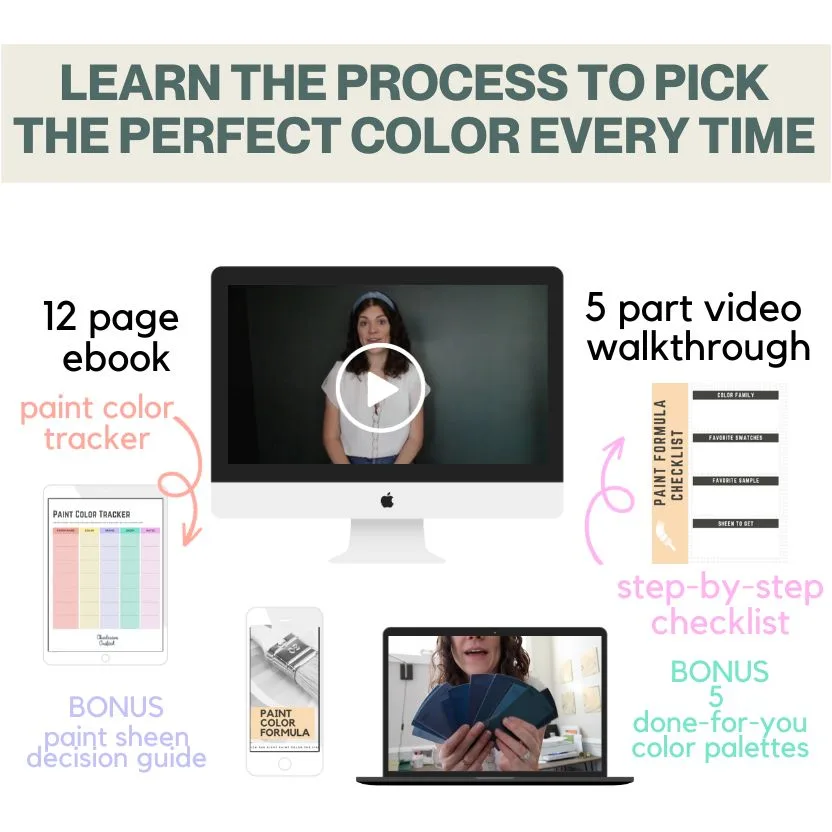 My Paint Color Formula ebook walks you through the painless process of expertly testing paint swatches to ensure you have the perfect color for your home.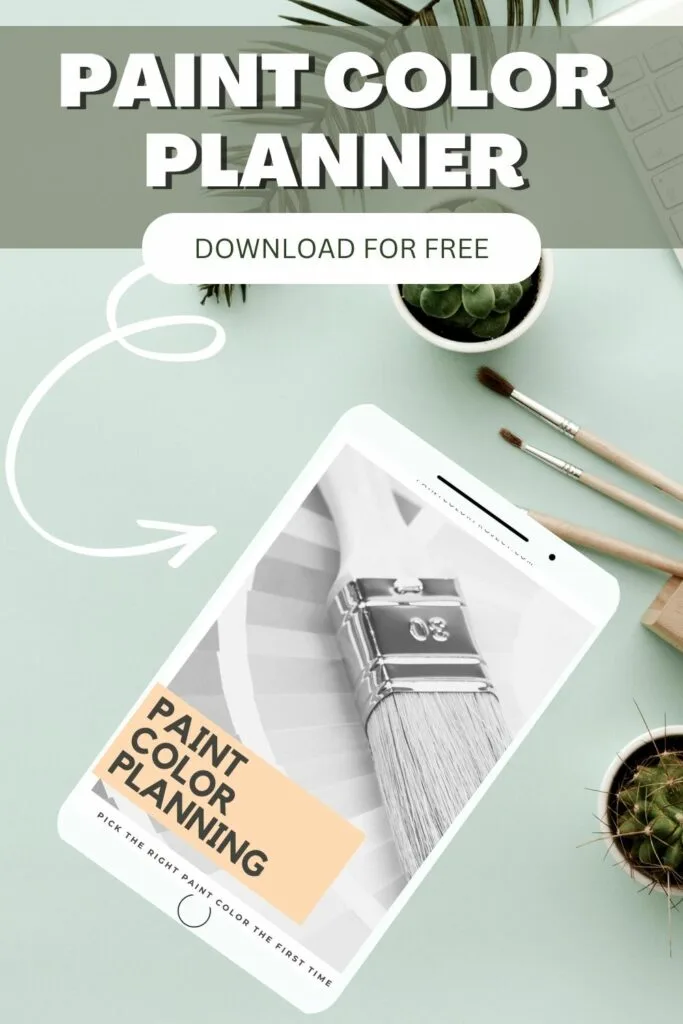 Thanks for reading!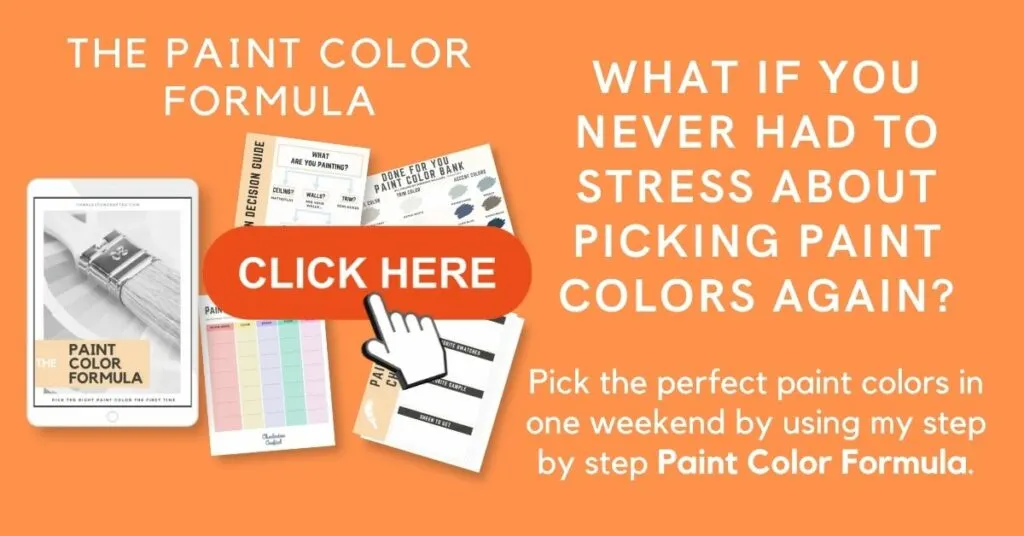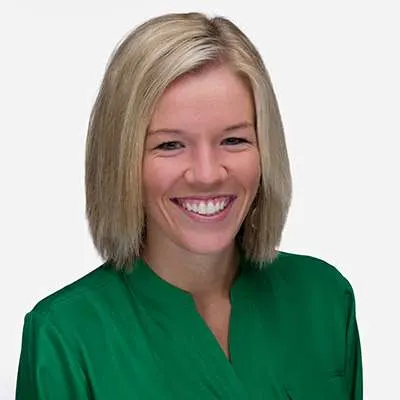 Meg Hemmelgarn is a freelance writer and home decor + DIY blogger who loves to talk about paint colors. She and her husband are currently renovating their third fixer upper. You can see their projects on her blog, Green With Decor.