Want to paint your bright room white? It's very important to pick the right shade. Here are the best white paint colors for south facing rooms!
White is a super popular wall paint color. But choosing a white can be hard! There are bright whites, neutral whites, clean whites, soft whites, true whites – so many different shades of white!
One of the biggest factors when picking the right color for your interior design is actually the natural and artificial lighting situation in your room.
Get my FREE Paint Colors by Room Direction Printable!
This handy cheat sheet will help you remember the lighting in each room depending on the direction the windows face, as well as what that means for paint colors!
Join the (free!) PaintColorProject+ community to access this exclusive freebie! Once you join, you can right click & save the palette image!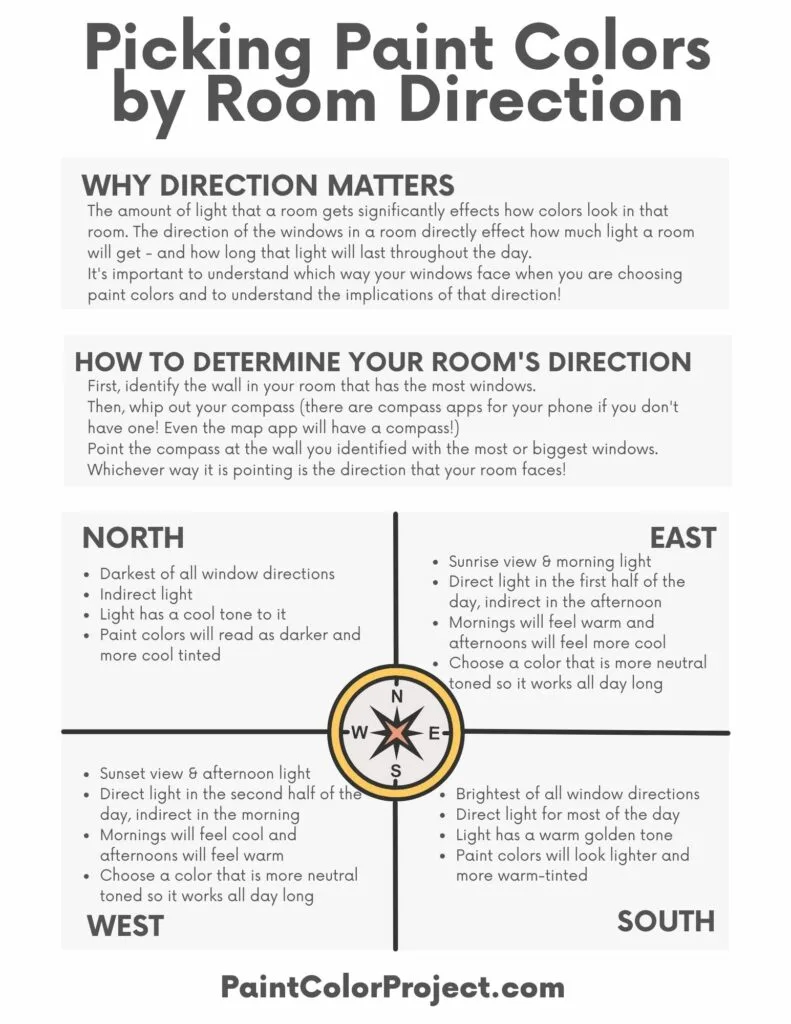 Why does lighting matter?
The amount of light that a room gets significantly effects how colors look in that room.
The direction of the windows in a room directly effect how much light a room will get – and how long that light will last throughout the day.
It's important to understand which way your windows face when you are choosing paint colors and to understand the implications of that direction!
How do I know which way my room faces?
First, identify the wall in your room that has the most windows.
Then, whip out your compass (there are compass apps for your phone if you don't have one! Even the map app will have a compass!)
Point the compass at the wall you identified with the most or biggest windows. Whichever way it is pointing is the direction that your room faces!
South facing room lighting
Southern facing rooms get bright light all throughout the day. They are usually the most naturally bright rooms of all room orientations.
Remember that bright, southern light is going to wash out a lot of paint colors. It tends to make colors appear 1-2 shades lighter than they actually are. So, light grays can read as white and dark navy reads bluer.
Is Southern light warm or cool?
The light that comes from southern facing windows is warmer toned, meaning lots of yellow and golden light.
What paint finish is best for south facing room?
South facing rooms are brighter, so anything with a shine to it will show a glare. I'd stick to eggshell or flat paint to avoid a weird look.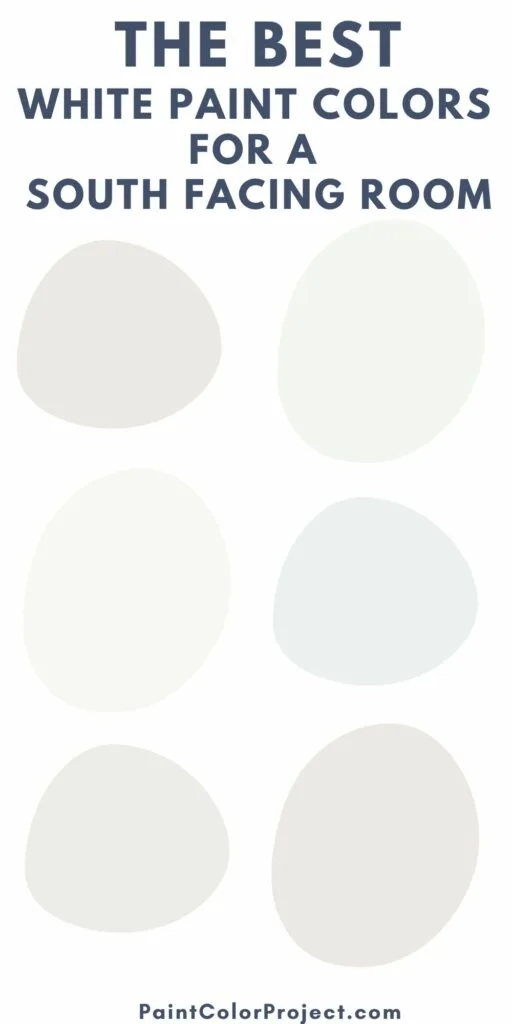 The best white paint colors for south facing rooms
Southern facing rooms are a bit magical and can pull off almost any paint color.
However, I like to stick to colors that are neutral to a bit cool. Warm toned colors + that warm southern light can read very yellow very quickly!
I would steer clear of any white paint that feels creamy, because it can feel yellow in warm, southern light. Stick to something cooler instead.
Some of my favorite cool white paint colors include:
Benjamin Moore Vanilla Milkshake
Behr Ultra Pure White
Sherwin Williams Snowbound
Sherwin Williams Zurich White
Here are all of my favorite cool white paint colors!
Remember that very bright rooms are also going to wash colors out. A really bright, south facing room is a great opportunity to use a light gray or beige wall color, which will read as very light in the bright space.
Any questions about the best white paint colors for a south facing room?!
Still not sure what paint color to choose?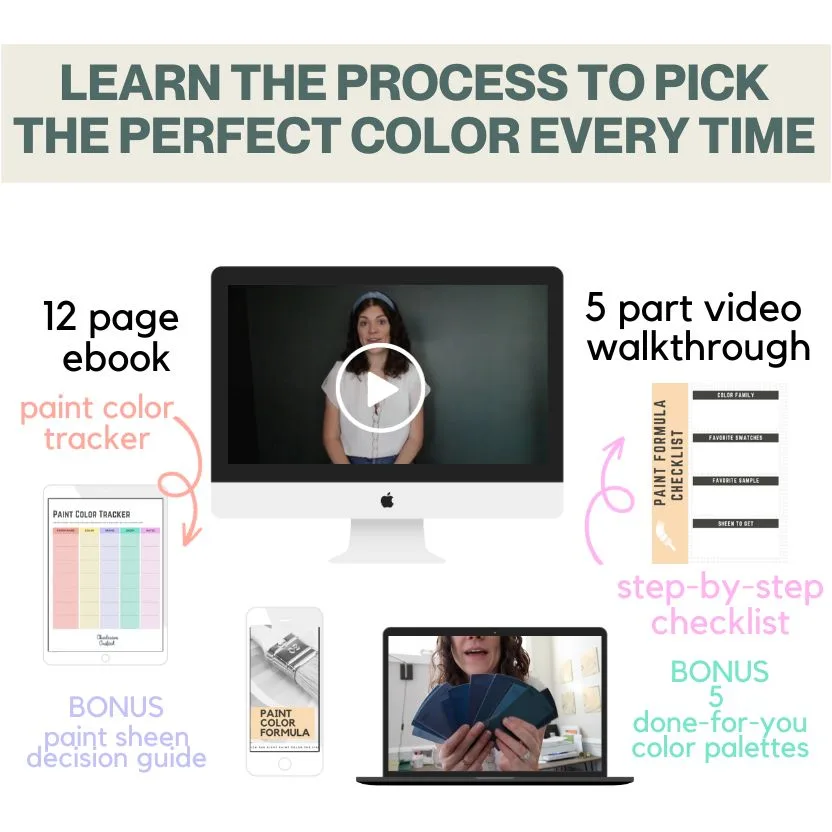 My Paint Color Formula ebook walks you through the painless process of expertly testing paint swatches to ensure you have the perfect color for your home.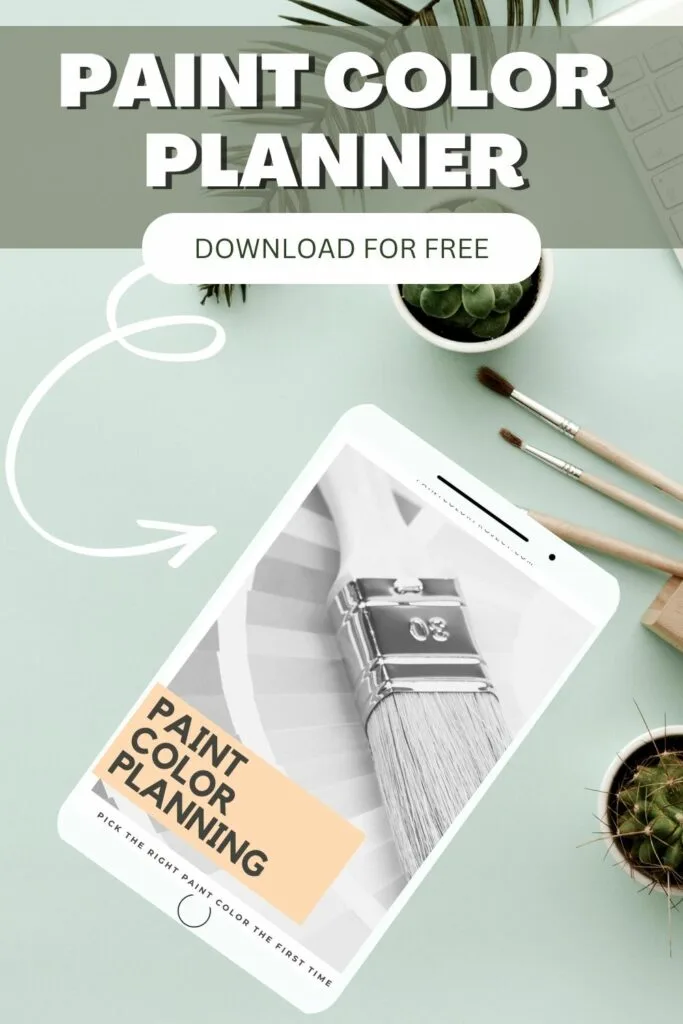 Thanks for reading!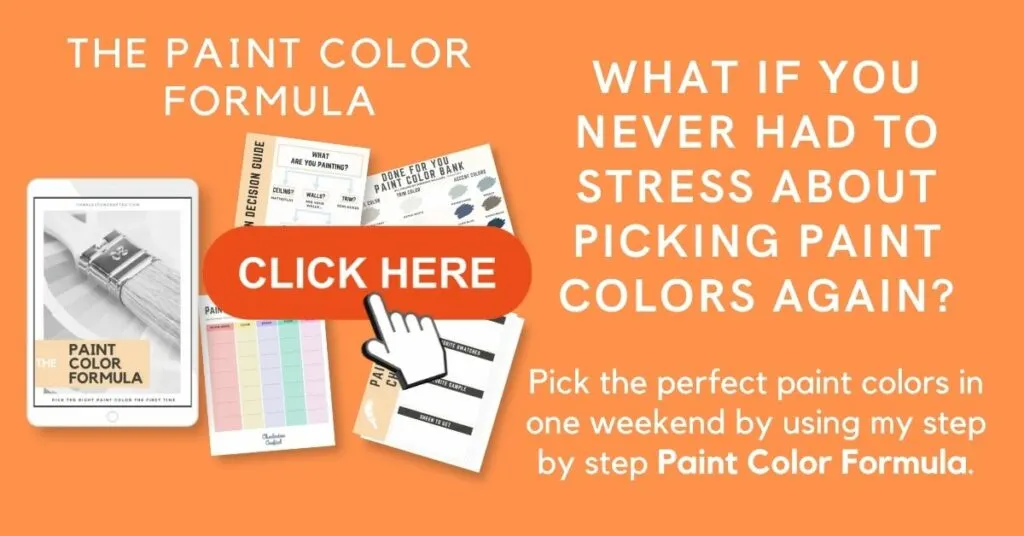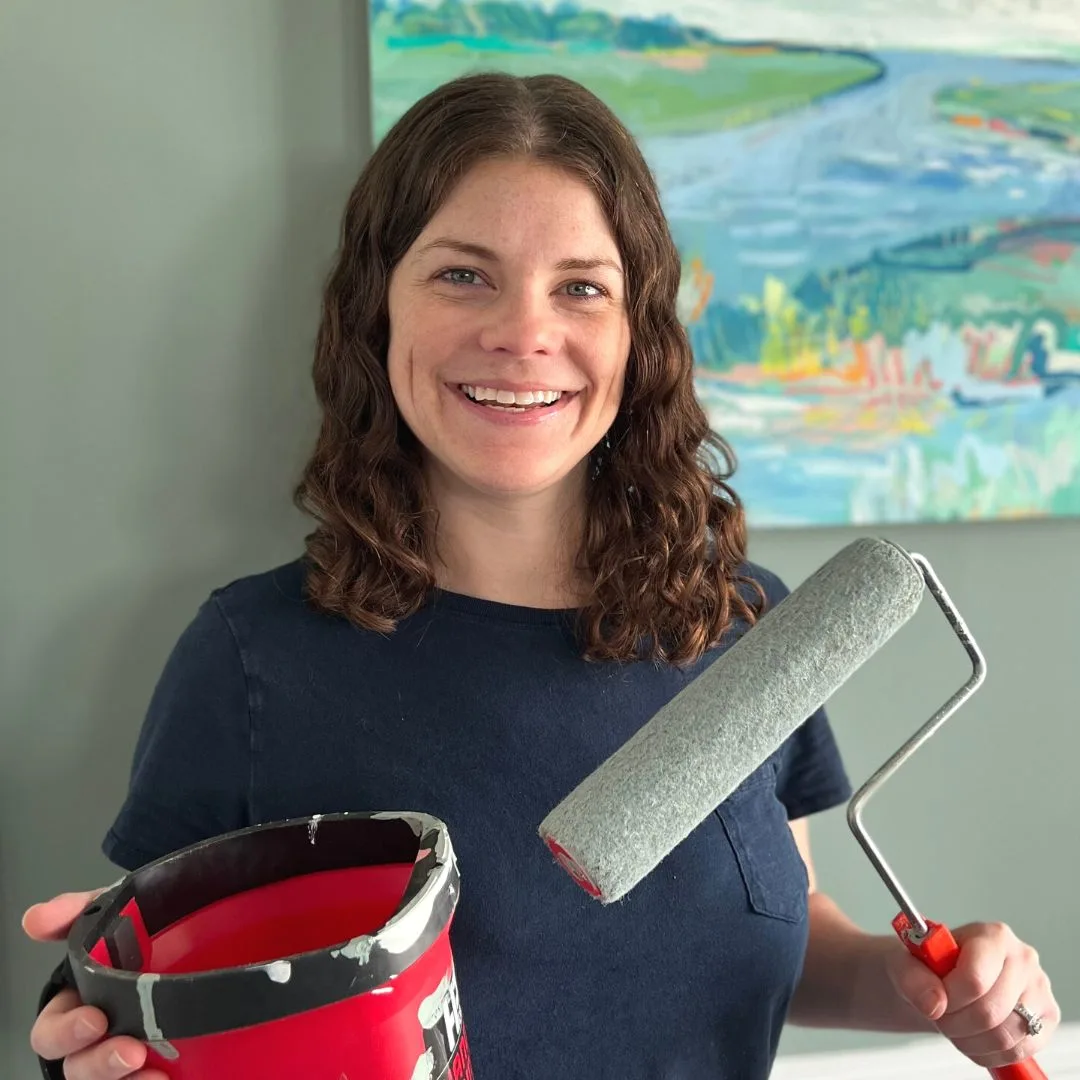 Morgan is passionate about home decor and paint colors. She has been sharing DIY home decor tips since 2012 at CharlestonCrafted.com. From there, she learned to love paint colors, and the Paint Color Project was born in 2022!