PPG named Glidden Vining Ivy their 2023 color of the year. Let's dive into this beautiful blue-green color to see if it might be right for your home!
Green paints are trending in a big way and that is being confirmed as brands put out their 2023 colors of the year.
PPG and Glidden recently announced their color of the year as Vining Ivy. This is a gorgeous deep blue-green color and I'm so excited to chat more about it today!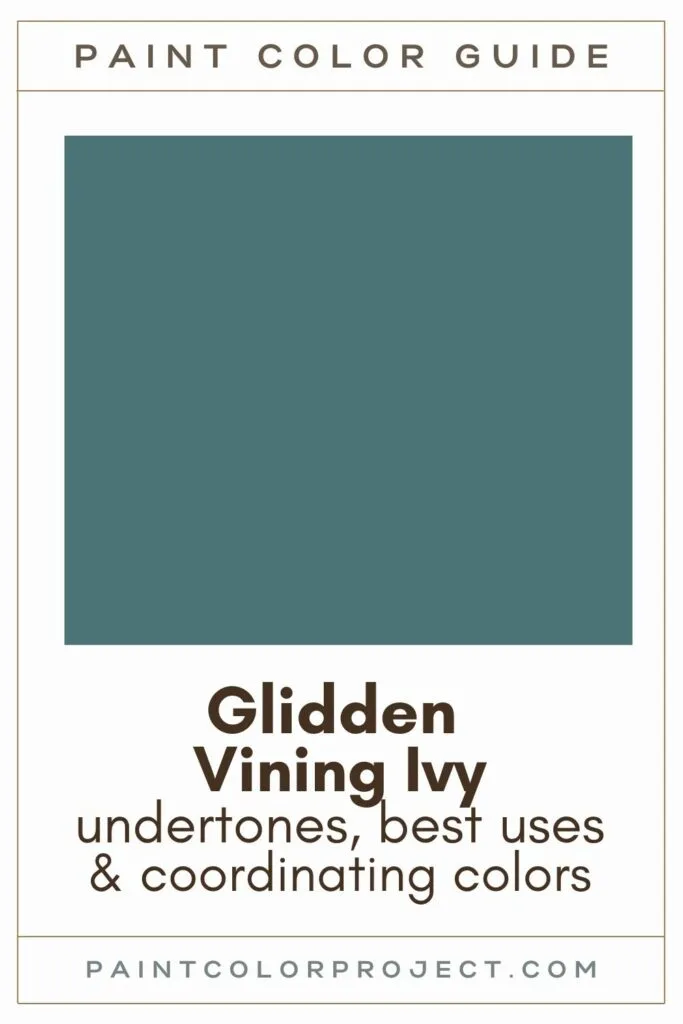 Glidden Vining Ivy PPG1148-6
Glidden describes Vining Ivy as "bluish-greenish-something-in-betweenish". It is a deep teal that is muted enough to not feel bright or overwhelming. It has a lot of blue to it, but reads as green in many spaces.
Click here to get a peel and stick sample of Vining Ivy!
Color Family
Vining Ivy is in the green color family. It has a lot of blue to it – but it is technically a green color.
Light Reflectance Value
38
Light Reflective Value is the measurement of how much light a color bounces around. This is on a scale of 0 to 100 with 0 being pure black and 100 being pure white.
With an LRV of 38, Vining Ivy is on the darker side of things. However, it is light enough that it can feel complex and colorful, especially in a bright room.
RGB Colors
R: 29.41 G: 45.1 B: 47.06
RGB describes the amount of each color – red, green, and blue – present in a color. This is on a scale of 0 to 255 for each color. This is basically the color mix to make the color!
Hex Code
#4b7378

Undertones
Vining Ivy has very strong blue undertones. All greens have blue to them – but this is especially true for this color.
You can see all of my favorite blue green paint colors here!
In a room with cool lighting – such as a north facing room – that cool light is going to bring out the blue and make this look more blue.
In a room with warm lighting – such as a south facing room – that warm light is going to bring out the green and make this look more green.
Best uses
This is a deep green that could be a bit dramatic as a whole house paint color. I love this shade for:
the exterior of a home
walls + ceiling of a small powder room
all the walls in a large bright bedroom
the front door
a piece of furniture
Similar Colors
Behr Tealish
Behr Tornado Season
Sherwin Williams Riverway
Sherwin Williams Mediterranean
Benjamin Moore Polished Slate
Benjamin Moore Newport Green
Valspar Ocean Abyss
Olympic Azalea Leaf
Coordinating Colors
I'd pair Vining Ivy with crisp white, terra cotta, muted jewel tones, and warm browns.
White:
Terra Cotta:
Click here for all of my favorite terra cotta paint colors.
Muted Jewel Tones:
Warm Browns:
Click here to get a peel and stick sample of Vining Ivy!
Trim Colors
Because of all of the blue in this color, I prefer to pair it with crisp, clean bright white for trim.
Glidden Crisp Linen White
Benjamin Moore Simply White
Sherwin Williams Extra White
Behr Ultra Pure White
For a dramatic look, you could also paint the trim the same Vining Ivy but in a glossy finish for a luxe, textured look.
Glidden Vining Ivy color palette
Join the (free!) PaintColorProject+ community to access this exclusive color palette! Once you join, you can right click & save the palette image!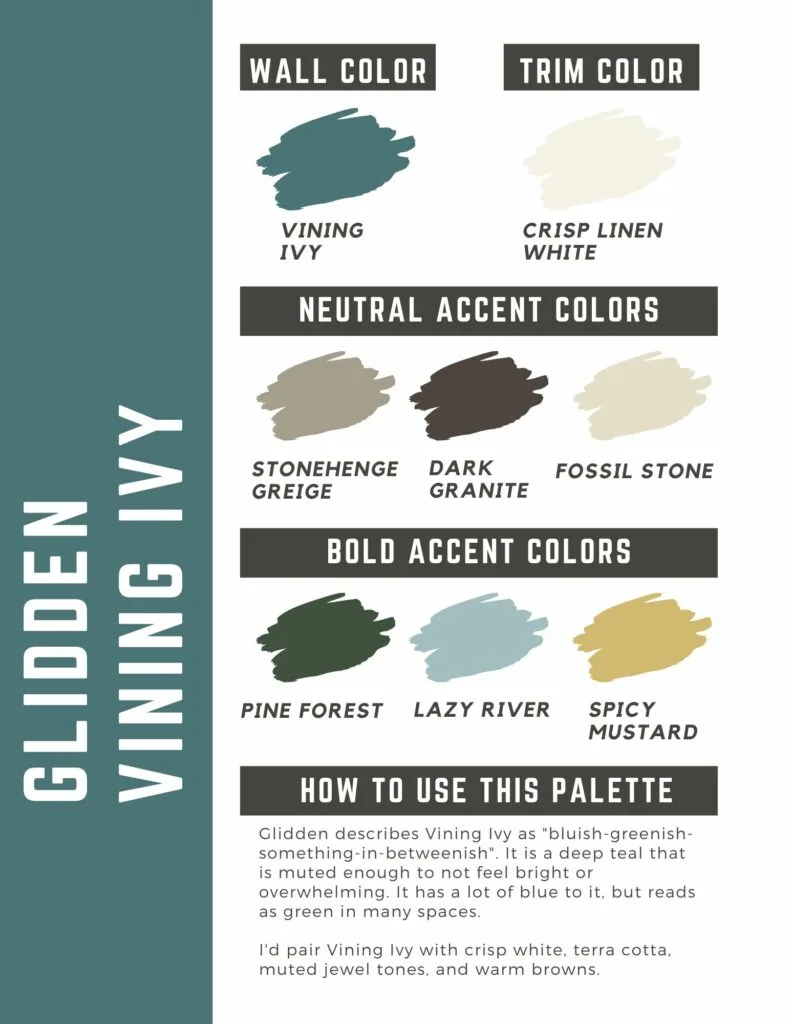 Click here to get a peel and stick sample of Vining Ivy!
Still not sure what paint color to choose?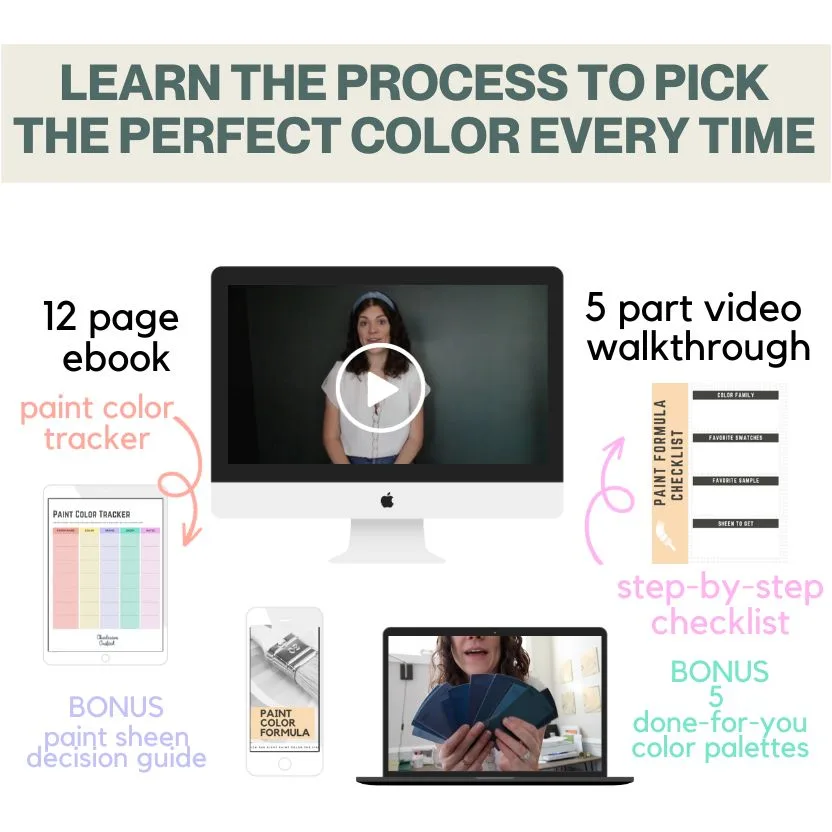 My Paint Color Formula ebook walks you through the painless process of expertly testing paint swatches to ensure you have the perfect color for your home.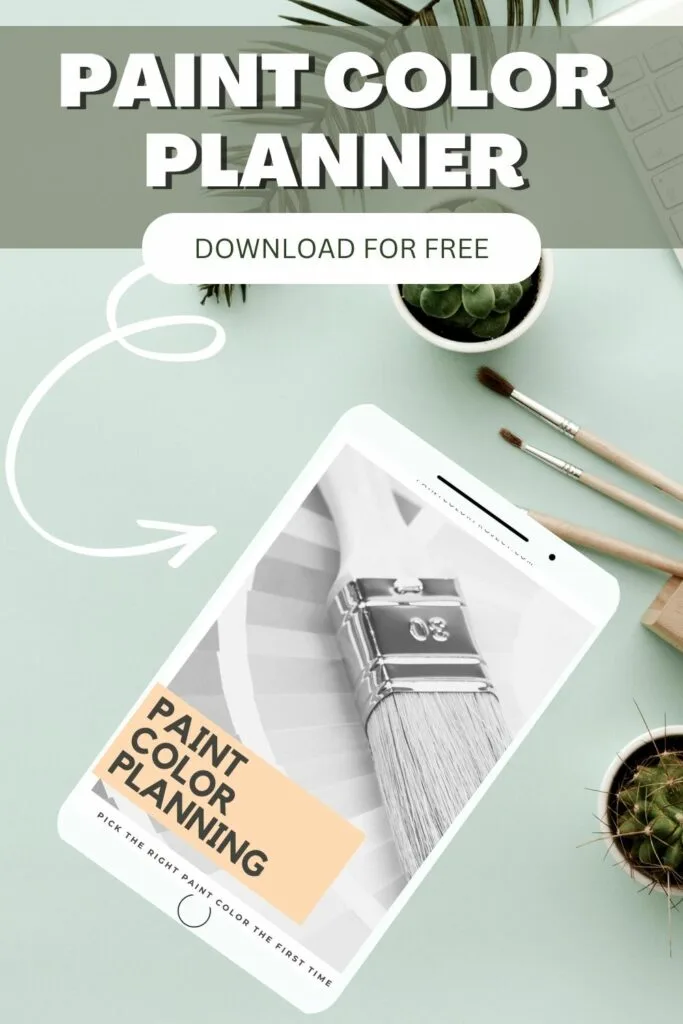 Thanks for reading!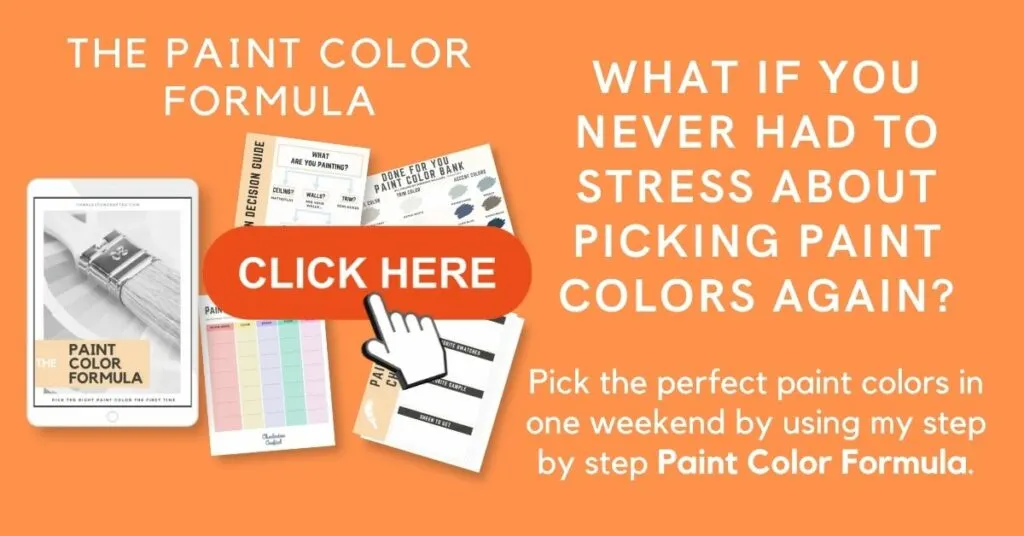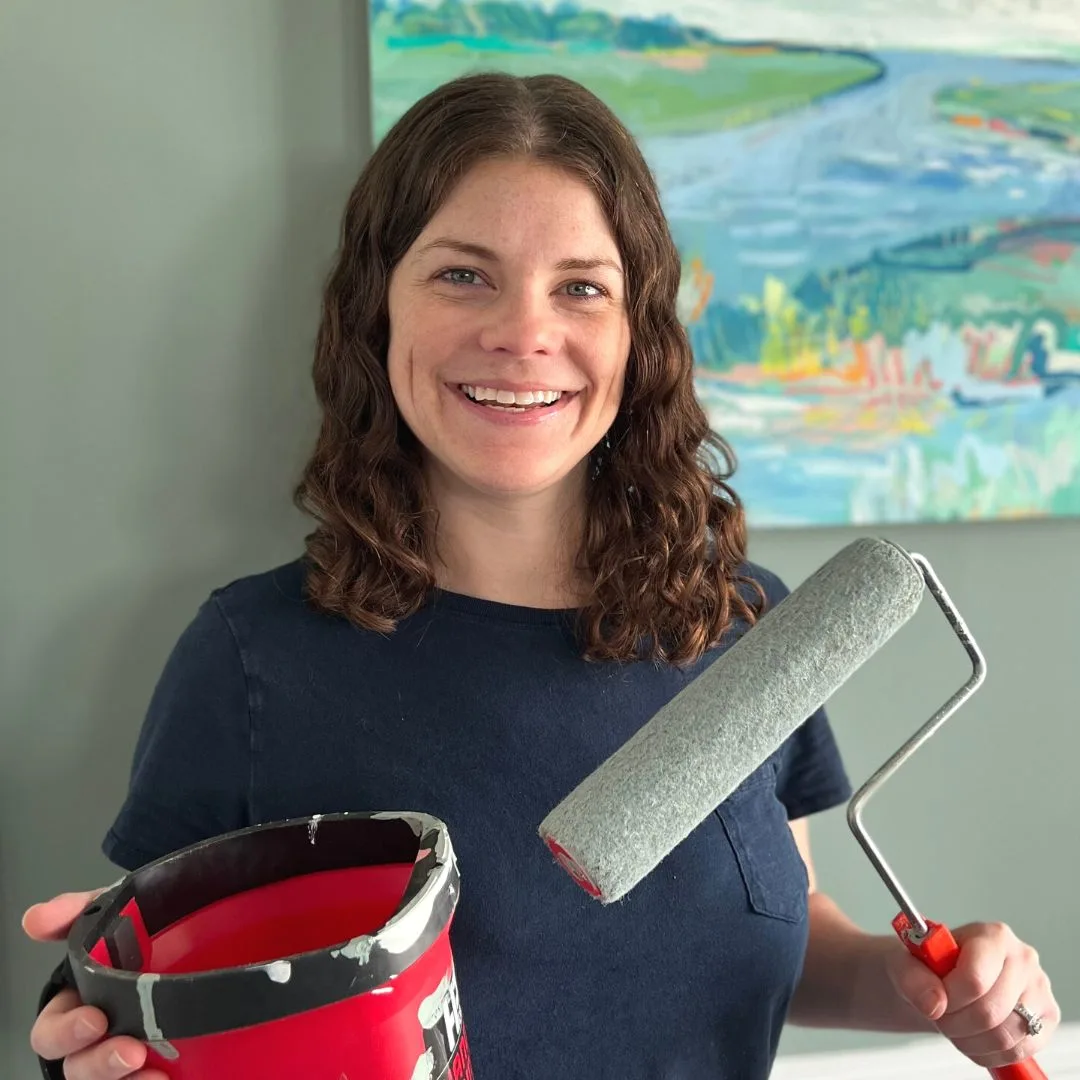 Morgan is passionate about home decor and paint colors. She has been sharing DIY home decor tips since 2012 at CharlestonCrafted.com. From there, she learned to love paint colors, and the Paint Color Project was born in 2022!